Electronic Security Market Size Will Reach USD 14.54 Billion by 2032 with 24.37% CAGR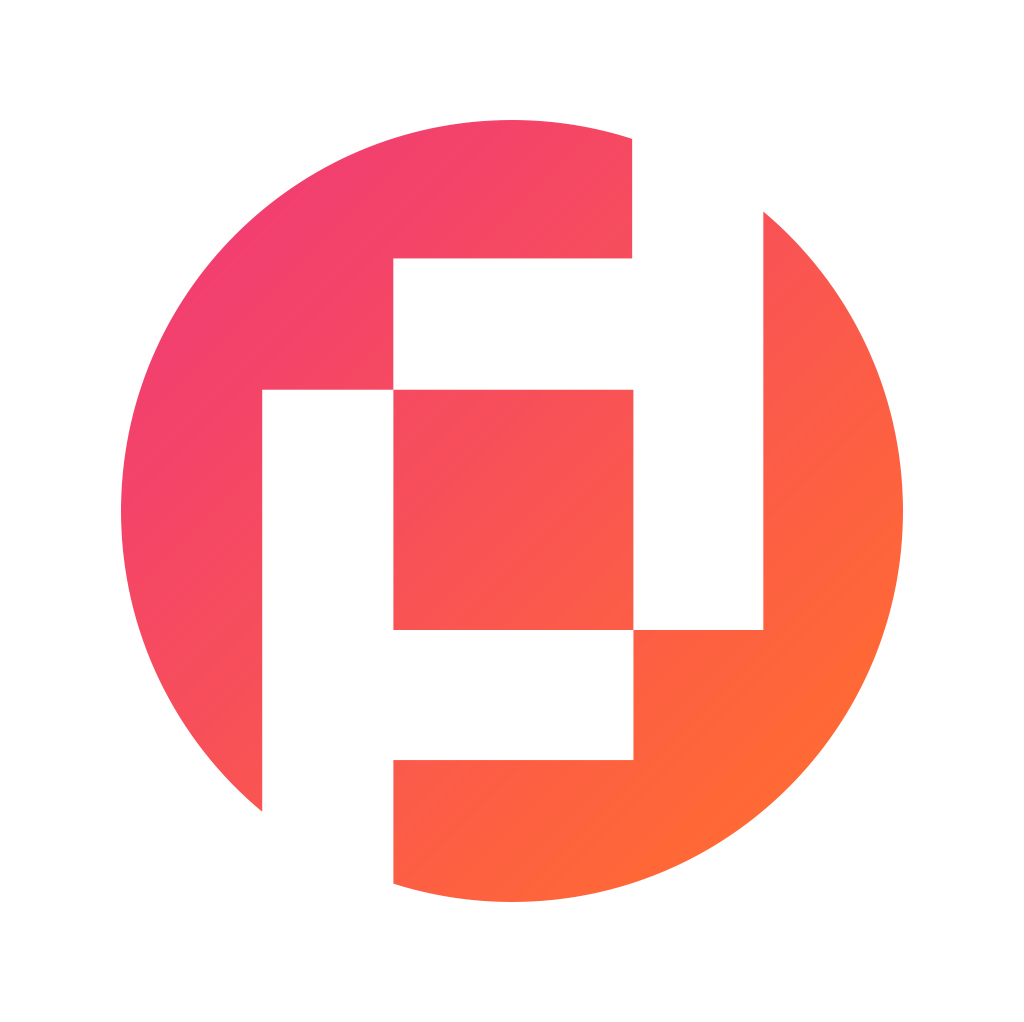 Prudour Private Limited
Updated · Mar 02, 2023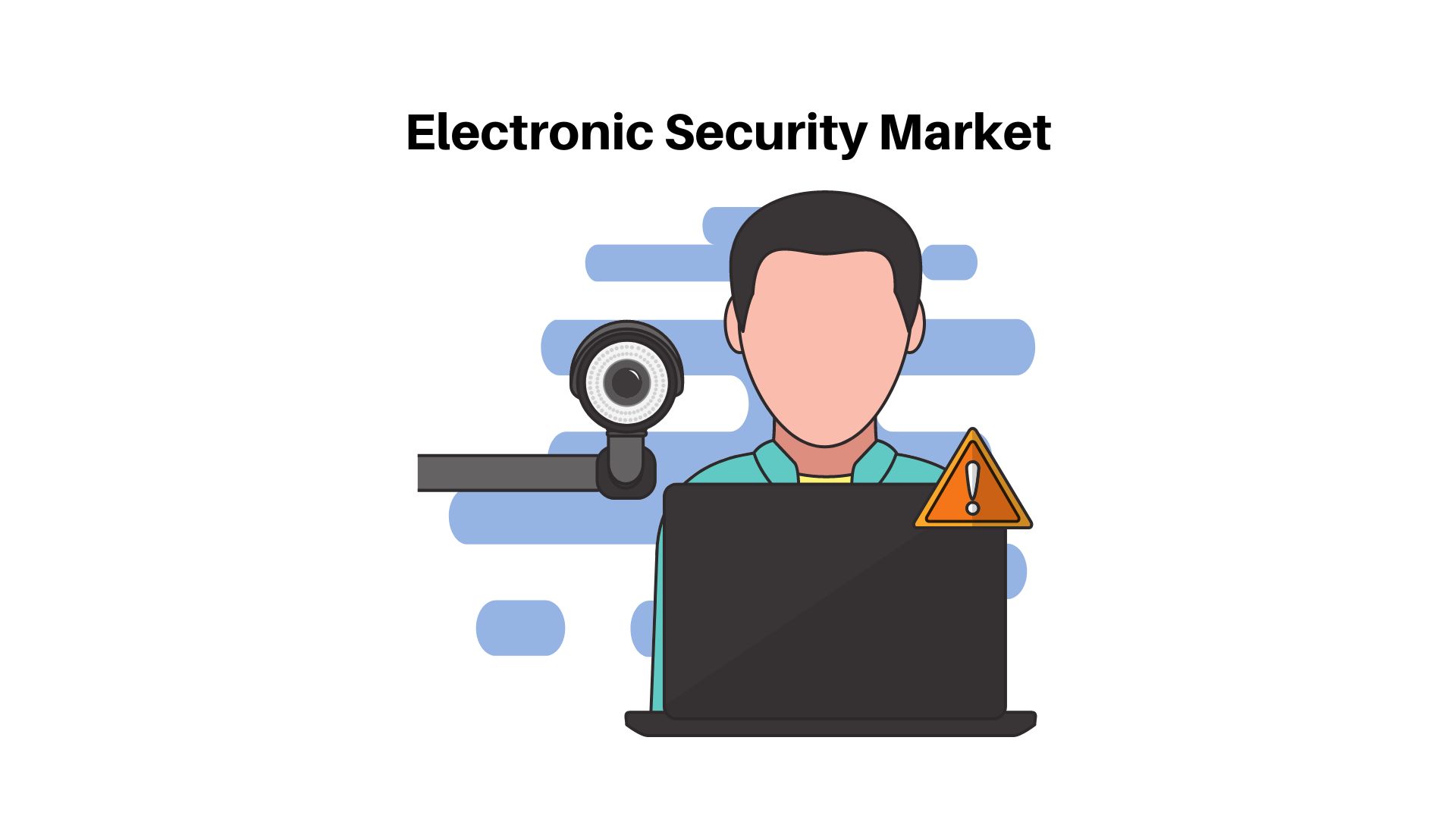 Published Via 11Press: Electronic security systems use embedded technology and electronic devices to create safety measures to safeguard individuals and physical assets. They are beneficial in many fields to prevent unauthorized entry. They enable operations like surveillance, alarming, intrusion control, and access control.
The global electronic security market size is expected to be worth around USD 14.54 Bn by 2032 from USD 1.64 Bn in 2022, growing at a CAGR of 24.37% during the forecast period from 2022 to 2032.
The electronic security market encompasses the use of electronic devices and systems to provide protection for individuals, businesses, and other organizations. It encompasses products like surveillance cameras, access control systems, alarms, and monitoring services among others. Due to growing concerns about security threats as well as an increased need for more sophisticated security solutions, this sector has seen steady growth over recent years.
The electronic security market encompasses all electronic systems used to safeguard residential, commercial and industrial properties against threats such as theft, vandalism, terrorism and unauthorized access. These range from access control systems and video surveillance systems to intrusion detection systems and fire detection devices – just to name a few!
To have an edge over the competition by knowing the market dynamics and current trends, request the sample report here – https://the-market.us/report/electronic-security-market/request-sample/
Key Takeaways
The global electronic security market is projected to experience a compound annual growth rate (CAGR) of over 24.3% from 2022-2032, driven by increasing demand for advanced security solutions, particularly in emerging economies.
The electronic security market grew to USD 1.64 Billion in 2022.
Forecasted compound annual growth rates between 2022 and 2032 is 24.37%.
By 2032, the electronic security market is projected to reach USD 14.54 Billion.North America leads the electronic security market, followed by Europe and Asia-Pacific.
Video surveillance accounts for over 40% of total market revenue in this space.
Other key segments include access control systems, intrusion detection systems, and fire detection and alarm systems.
Key players in this market include Honeywell International, Bosch Security Systems, Tyco International, and Assa Abloy.
Global Market Trend
In the COVID-19 pandemic, IP video surveillance was mainly employed for security. These high-end cameras boast powerful computing power and video analytics, enabling users to transform real-time images into big data analysis. Many video analytic methods were employed in order to implement social distancing norms and practices such as crowd detection, queue management, people counting, and personal protection equipment.
Electronic security systems perform functions such as access control, alarm, surveillance and intrusion control to safeguard a facility or area that draws power from either mains or backup sources such as batteries. They also control mechanical and electrical equipment for added protection. The longevity of any security system depends on its protection area and potential threats it must withstand.
Globally, governments are making investments to combat the rising rate of crime. Mass surveillance systems have enabled law enforcement officials to track suspects more efficiently. Unsafe driving has led to an increase in the number of License Plate Readers (LPR) installed on roads. According to the NHTSA 2021 report, fatalities occurred at a rate of 1.33 for every 100,000,000 miles driven. Overspeeding was identified as the leading factor in these motor vehicle deaths.
To guarantee patient safety, healthcare workers must sterilize and operate disposable medical equipment under controlled conditions. By implementing security and authentication measures, manufacturers and healthcare centers can guarantee that medical devices aren't re-used or misused excessively.
The growing adoption of surveillance systems and digitization is fueling the market. These innovations have driven down the price of specialized products while increasing their efficacy. Furthermore, they reduce the expense to install surveillance infrastructure within a building.
An increasing number of startups are investing in the market. LDC, a midmarket private capital firm, recently invested USD 36 Million into Wireless CCTV systems that offer re-deployable security solutions.
Indian Market Growth
Due to rising urbanization and increasing crime rates, India is seeing a growing need for electronic security solutions. These solutions are being adopted by large-scale infrastructure development projects as well as smart city initiatives across the country.
The market is growing due to an increase in law enforcement agencies' use of cameras, advanced analytics such as AI for facial recognition and thermal scanning, an increase in residential and commercial buildings, as well as the development of smart cities.
Market growth is being fuelled by the ongoing digitization and expanding deployments of video surveillance systems. Recent innovations in surveillance, security and network offerings are the primary drivers behind industry expansion; they have steadily reduced the cost of specialized products while increasing their effectiveness.
India is now focusing on innovative and ambitious programs like the Smart Cities Mission. This initiative aims to eliminate infrastructural bottlenecks, minimize friction in operations, and promote a healthy urban environment. As part of Union Budget 2021, INR 233 083 crore was allocated by the government for transport infrastructure improvements. All these infrastructures will utilize video cameras in order to boost market growth.
The market for access control systems has seen rapid expansion due to their installation in both defense and commercial sectors, as well as investments by various private and public entities. It can be challenging to reconcile the benefits of advanced security measures with high installation costs when working.
Interested to Procure the Data with Actionable Strategy & Insights? Inquire here at: https://the-market.us/report/electronic-security-market/#inquiry
Regional Snapshot
North American region will dominate the global electronic security systems market. This region's rapid rise is driven by a shift in security services in developed countries around the world, particularly Canada and the United States. North American businesses and governments have been quick to adopt new technologies, leading to an uptick in this space due to increased regulations and focus on infrastructure protection. The market looks set for further growth over the coming years due to these factors.
Over the forecasted period, the market for electronic security systems in Asia-Pacific will experience significant growth. This demand is primarily driven by advances in advanced security systems across countries like India or China; China having become the primary manufacturing center for such equipment over time. Furthermore, city initiatives across both China and India have fuelled construction activity which further fuelled regional expansion during this timeframe.
Drivers
Increased concerns about security threats such as terrorism, cybercrime and theft.
Technological advances in electronic security systems like artificial intelligence and machine learning.
Growing demand for advanced security solutions in emerging economies.
Adoption of cloud-based security solutions is increasing.
Restraints
High cost of electronic security systems, particularly for small businesses and individuals.
Privacy concerns and data security vulnerabilities.
Absence of skilled personnel to install and maintain electronic security systems.
The global economic impact of the COVID-19 pandemic could potentially cause a temporary reduction in investment in electronic security systems.
Opportunities
Growing Security Concerns: Due to the rising number of security breaches and cyber-attacks, there is an escalating demand for electronic security solutions.
Technological Advancements: Recent technological breakthroughs such as artificial intelligence (AI), machine learning (ML), and the Internet of Things (IoT) offer unprecedented possibilities for electronic security systems.
Growth of Smart Cities: The rise of smart cities is driving demand for electronic security systems such as video surveillance, access control and intrusion detection devices.
Increased Adoption of Cloud-Based Security Systems: Cloud-based security systems have seen an uptick in adoption due to their scalability, cost effectiveness and ease of deployment.
Some of the major obstacles facing electronic security market include
Cybersecurity Risks: As more devices become connected to the internet, cyber attacks on electronic security systems become more likely. These incidents could cause data breaches, financial losses or even physical harm.
High Initial Costs: Electronic security systems require a considerable financial commitment for installation, upkeep and upgrades. This high cost can be an impediment to entry for some businesses and consumers.
Rapidly Evolving Technology: Electronic security systems are rapidly improving, making it increasingly challenging for businesses and consumers to stay abreast of the newest innovations.
Recent Developments
Integration with Smart Home Technology: Electronic security systems can now be integrated with smart home technology, allowing homeowners to control and monitor their security systems remotely from their smartphones or other mobile devices.
Artificial Intelligence (AI) and Machine Learning: Electronic security systems are increasingly utilizing AI and machine learning algorithms to enhance their accuracy and responsiveness.
Cloud-Based Security Systems: Cloud-based security systems enable businesses and consumers to store their security data remotely, granting them flexibility and scalability on-the-go.
Video Analytics: Electronic security systems are increasingly using video analytics technology to analyze footage and detect potential security threats in real-time.
Overall, the electronic security market is expected to keep growing over the coming years due to technological developments and advancements. However, addressing cybersecurity and cost issues will be essential for its long-term success.
Key Market Segments
Type
Perimeter Security
Video Surveillance
Application
Security as a Service (SaaS)
Do-it-yourself (DIY) Security
Multiple-System Operators (MSO)
System Integration and Convergent Innovation: Order of the Day
Security Analytics Market: Highly Competitive
Product Launches
Strategic Corporate Developments
Select Key Players
Body-worn Cameras (BWCs)
Key Market Players
DT LLC (USA)
Allegion (Ireland)
ASSA ABLOY (Sweden)
HID Global (USA)
Axis Communications (Sweden)
BIO-key (USA)
Bosch Security Systems (Germany)
Changzhou Minking Electronics (China)
CP PLUS (Germany)
Dahua Technology (China)
Diebold Nixdorf (USA)
DoorKing (USA)
dormakaba Holding (Switzerland)
Fermax Electronica (Spain)
Gemalto (Netherlands)
3M Cogent (USA)
Genetec (Canada)
Global Security Solutions (Canada)
Gunnebo (Sweden)
Hanwha Techwin (South Korea)
Report Scope
| | |
| --- | --- |
| Report Attribute | Details |
| The market size value in 2022 | USD 1.64 Bn |
| Revenue forecast by 2032 | USD 14.54 Bn |
| Growth Rate | CAGR Of 24.37% |
| Regions Covered | North America, Europe, Asia Pacific, Latin America, and Middle East & Africa, and Rest of the World |
| Historical Years | 2017-2022 |
| Base Year | 2022 |
| Estimated Year | 2023 |
| Short-Term Projection Year | 2028 |
| Long-Term Projected Year | 2032 |
Contact us
Contact Person: Mr. Lawrence John
Market.us (Powered By Prudour Pvt. Ltd.)
Tel: +1 718 618 4351
Send Email: [email protected]
What is electronic security?
Electronic security refers to the use of electronic devices and systems for protecting people, property, and information. Examples include access control systems, video surveillance systems, and intrusion detection systems.
What is the size of the electronic security market?
By 2032, analysts project that this sector will reach 14.54 billion dollars with a compound annual growth rate (CAGR) of 24.37% from 2022-2032.
What are the advantages of electronic security systems?
Electronic security systems offer numerous advantages, such as improved safety and security, decreased risk of theft or damage, and enhanced peace of mind.
Are electronic security systems expensive to install and maintain?
Installation and upkeep costs for electronic security systems can vary depending on the type and level of customization necessary.
Do electronic security systems require professional installation to set up and utilize?
Installation of some electronic security systems may be complex, so professional assistance may be necessary. On the plus side, many are user-friendly with intuitive interfaces and straightforward instructions for users.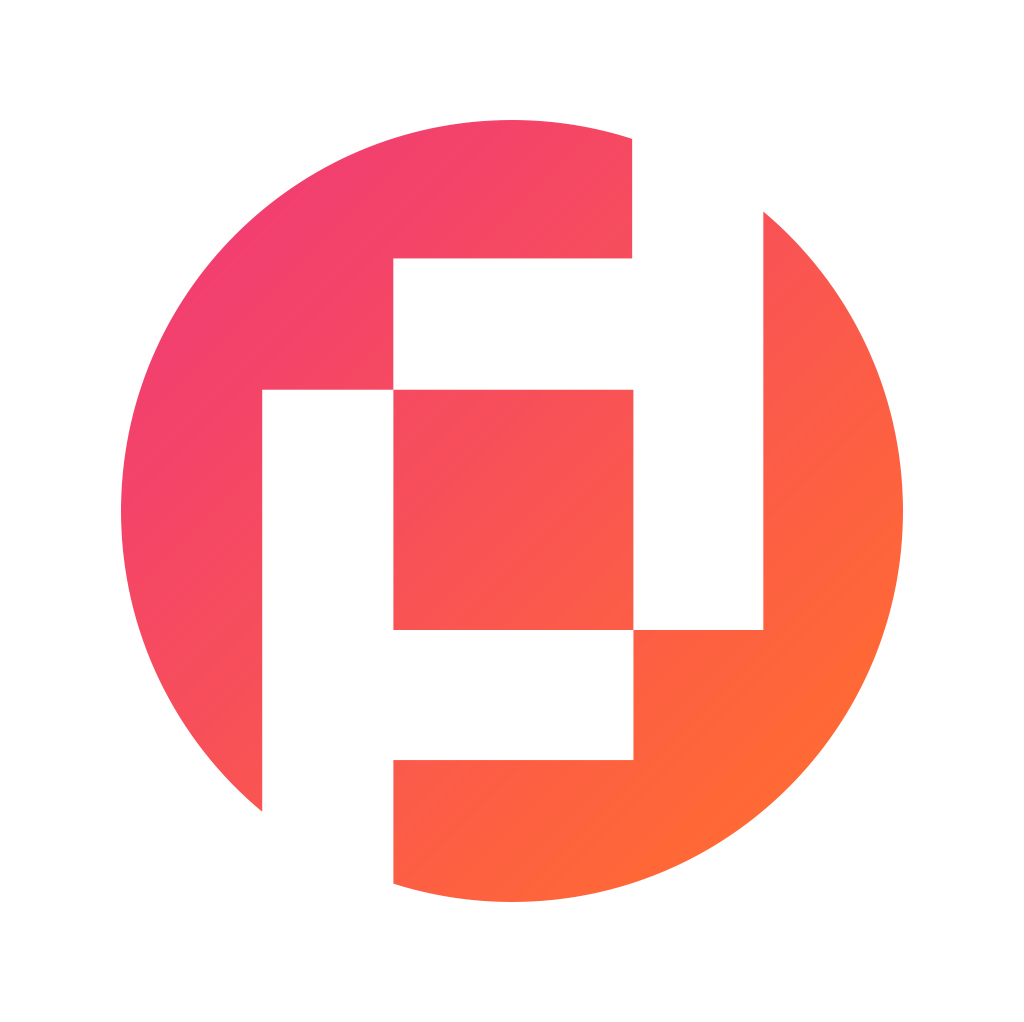 Prudour Private Limited
The team behind market.us, marketresearch.biz, market.biz and more. Our purpose is to keep our customers ahead of the game with regard to the markets. They may fluctuate up or down, but we will help you to stay ahead of the curve in these market fluctuations. Our consistent growth and ability to deliver in-depth analyses and market insight has engaged genuine market players. They have faith in us to offer the data and information they require to make balanced and decisive marketing decisions.
More Posts By Prudour Private Limited