Geotechnical Engineering Market Sales to Top USD 4.5 billion in Revenues by 2032 at a CAGR of 6.6%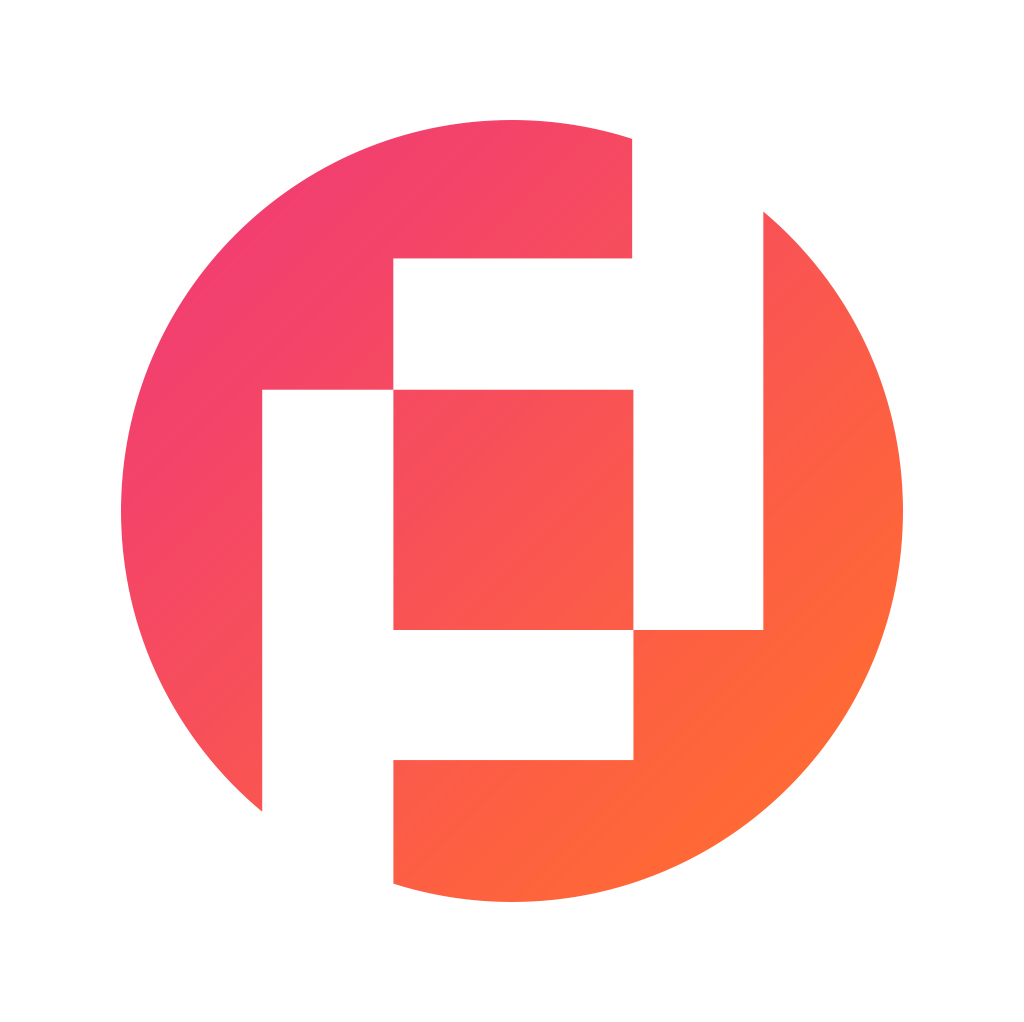 Prudour Private Limited
Updated · Jun 14, 2023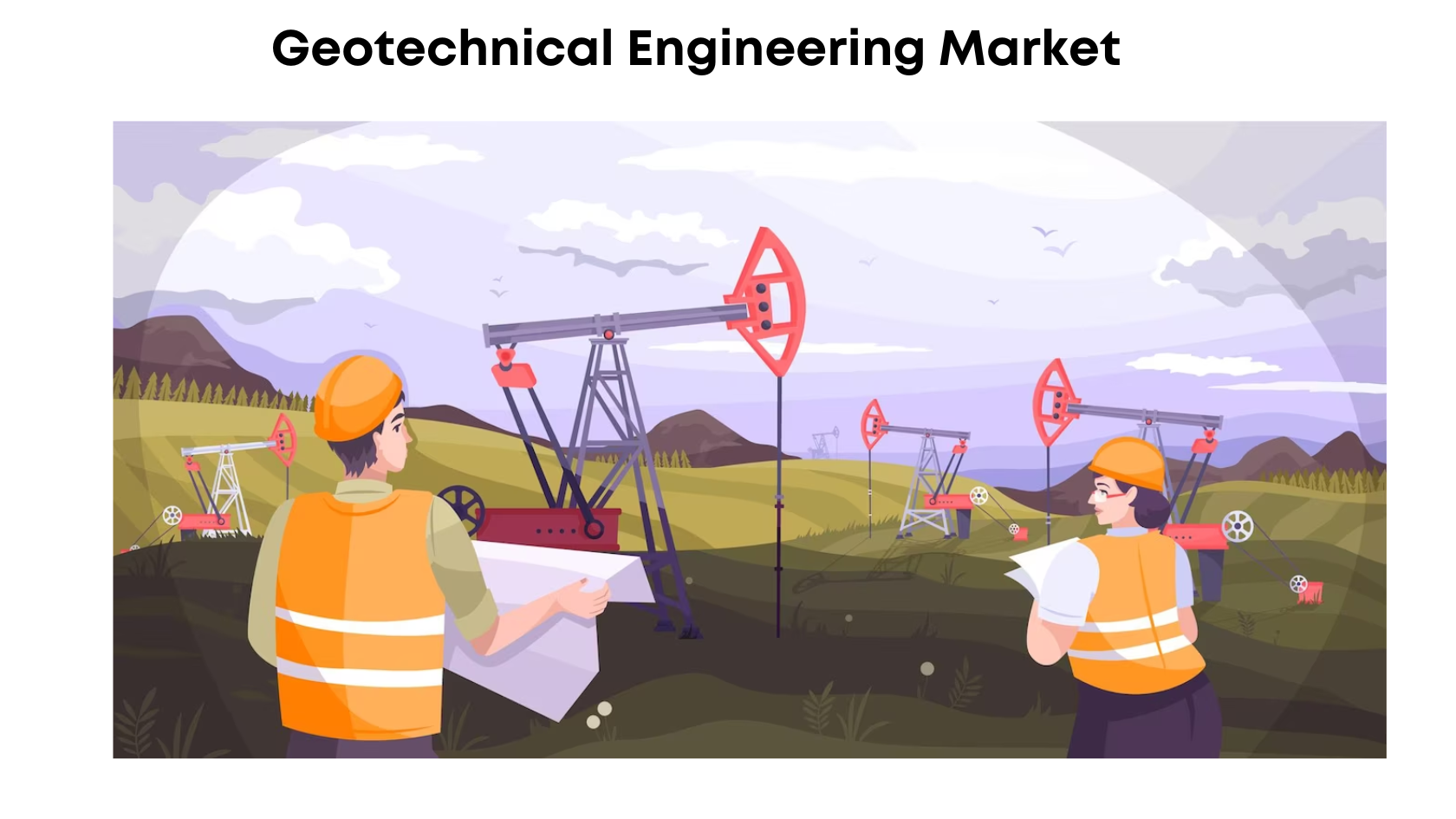 Market Overview
Published Via 11Press : The geotechnical engineering market was valued at USD 2.4 billion in 2022 and is expected to reach USD 4.5 billion in 2032. This market is estimated to register a CAGR of 6.6% between 2023 and 2032.
The geotechnical engineering market is a vital part of the construction and infrastructure development industry. This market deals with the design, analysis, and management of foundation systems, slopes, retaining walls, excavations, tunnels, and underground structures. Geotechnical engineers play an essential role in ensuring that structures are stable and safe for human use.
The global geotechnical engineering market is expected to grow significantly over the next few years. The increasing demand for infrastructure development projects in emerging economies like China and India is driving this growth. Additionally, the growing trend towards sustainable building practices is leading to more focus on geotechnical solutions that can reduce environmental impact while maintaining safety standards.
One key trend in the geotechnical engineering market is the adoption of innovative technologies such as Building Information Modelling (BIM) software which allows engineers to create 3D models of structures before they are built. This technology helps in identifying potential issues or challenges early on in the design process which can save time and money down the line. Overall, there are significant opportunities for growth within this market for professionals who have expertise in areas like soil mechanics, rock mechanics, and foundation engineering.
Request For Sample Report Here: https://market.us/report/geotechnical-engineering-market/request-sample/
Key Takeaway
By Type, the underground city space segment generated a revenue share of 49% in 2022.
By Application, the municipal segment has dominated the market, and it is growing at the highest CAGR over the forecast period 2023 to 2032.
In 2022, North America dominated the market with the highest revenue share of 39%.
Asia-Pacific will grow at a revenue share of 24.7% from 2023-2032.
Regional Snapshot
North America: According to many experts, the North American geotechnical engineering market is driven by infrastructure development as well as urbanization, and rising spending on construction projects. Countries such as Canada and the US possessing significant natural hazards like earthquakes have an extraordinary need for geotechnical engineering services and engineering solutions, particularly in regions exposed to earthquake risks. Sustainability and environmental regulations play a significant role in market creation; with particular attention on remediating soils and undertaking land reclamation initiatives.
Europe: Sophisticated geotechnical engineering industries exist throughout Europe, which focus heavily on infrastructure maintenance, transport networks, and urban development projects. Geotechnical engineering expertise in countries like Germany and France is well-renowned, supporting both domestic and international construction projects alike. European building markets represent the increasing interest and demand for environmentally sustainable building practices such as geotechnical solutions to sustainable energy development and adaptation to climate change.
Asia-Pacific Region: This region is witnessing rapid urbanization and infrastructure expansion – creating the need for geotechnical engineering solutions more urgently than ever. China, India, Japan, and Australia contribute significantly to the economy with significant investments made into infrastructure projects such as transport networks and energy facilities. The geotechnical engineering of this region is also affected by other elements, including seismic activities and soil liquefaction risk as well as environmental sustainability requirements for soil management practices.
Latin America: The geotechnical engineering industry in Latin America is propelled by urbanization, industrial expansion, and infrastructure development requirements. Brazilian, Mexican, and Chilean construction industries are experiencing unprecedented growth; each requires expertise in geotechnical engineering to complete projects from building structures to roads to mining operations. Natural hazards like earthquakes, landslides and soil erosion exacerbate the need for geotechnical solutions throughout a region.
Middle East and Africa Region: This part of the globe represents both emerging and established geotechnical markets. Infrastructure development projects such as transport, oil & gas development projects as well as urbanization generate demand in countries like Saudi Arabia, United Arab Emirates South Africa & Nigeria.
Drivers
Infrastructure Development: Increasing investments in infrastructure projects, including transportation networks, buildings, and energy facilities, drive the demand for geotechnical engineering services. Urbanization and population growth also contribute to infrastructure development needs.
Growing Construction Sector: The construction industry's expansion, particularly in emerging economies, creates opportunities for geotechnical engineering services. Residential, commercial, and industrial construction projects require geotechnical assessments for foundation design, slope stability, and site suitability.
Natural Hazard Mitigation: Geotechnical engineering plays a crucial role in mitigating risks associated with natural hazards such as earthquakes, landslides, and floods. The need for geotechnical expertise to assess and design structures that can withstand these hazards drives market growth.
Environmental Sustainability: Increasing focus on sustainable construction practices and environmental regulations drives the demand for geotechnical engineering services related to soil remediation, land reclamation, and environmental impact assessments.
Restraints
Economic Uncertainty: Economic downturns and fluctuations can impact the construction sector and, consequently, the demand for geotechnical engineering services. Funding constraints and reduced investments in infrastructure projects can restrain market growth.
Lack of Skilled Professionals: The geotechnical engineering field requires specialized expertise and experience. A shortage of skilled professionals in the industry can hinder the market's growth potential and limit service delivery capacity.
Opportunities
Renewable Energy Projects: The transition to renewable energy sources presents opportunities for geotechnical engineering, such as site assessments for wind farms, solar energy installations, and hydroelectric projects. Geotechnical expertise is crucial for foundation design, ground stability analysis, and seismic considerations.
Smart Cities and Infrastructure: The development of smart cities and advanced infrastructure systems offer opportunities for geotechnical engineering services. These projects often involve complex underground networks, intelligent transportation systems, and sustainable urban planning, requiring geotechnical input.
Make an inquiry before picking up this report @ https://market.us/report/geotechnical-engineering-market/#inquiry
Challenges
Technological Advancements: Keeping up with advancements in geotechnical engineering technologies, such as geospatial modeling, remote sensing, and numerical simulations, presents challenges for professionals and companies. Integrating these technologies into existing practices requires continuous learning and adaptation.
Risk Management: Geotechnical engineering involves assessing and managing risks associated with ground conditions, natural hazards, and site-specific challenges. Maintaining a high level of accuracy in risk assessment and providing effective mitigation strategies is a challenge for practitioners.
Regulatory Compliance: Compliance with regulatory frameworks related to environmental impact assessments, land use regulations, and safety standards poses challenges for geotechnical engineering projects. Navigating complex regulatory environments and ensuring adherence to standards can be demanding.
Global Market Competition: The geotechnical engineering market is competitive, with numerous companies vying for projects and contracts. Differentiating services, maintaining competitive pricing, and building client relationships pose challenges in a competitive landscape.
Top Key Players
AECOM
Fugro N.V.
HDR, Inc.
Gardline Limited
Stantec Inc.
Kiewit Corporation
Bechtel Corporation
Jacobs Solutions Inc.
Black & Veatch
Other Key Players
Key Segments
Based on Type
Underground City Space Engineering
Ground & Foundation Engineering
Slope & Excavation Engineering
Other Types
Based on Application
Municipal
Bridge & Tunnel
Marine
Mining
Building Construction
Other Applications
Top Impacting Factors
Infrastructure Investments: Government investments in infrastructure development projects, such as transportation networks, energy facilities, and public utilities, play a crucial role in driving the demand for geotechnical engineering services. Higher investments in infrastructure lead to increased opportunities for geotechnical assessments and design.
Construction and Real Estate Sector: The growth and activity in the construction and real estate sectors directly affect the geotechnical engineering market. Expansion in residential, commercial, and industrial construction projects generates demand for geotechnical services, including site investigations, foundation design, and soil stabilization.
Environmental Regulations and Sustainability Initiatives: Increasing environmental regulations and sustainability initiatives drive the demand for geotechnical engineering services related to soil remediation, land reclamation, and environmental impact assessments. Compliance with environmental standards and sustainable construction practices influence the market dynamics.
Natural Hazards and Climate Change: The occurrence of natural hazards such as earthquakes, landslides, and floods necessitates geotechnical assessments and engineering solutions to mitigate risks. Climate change impacts, including sea-level rise, changing precipitation patterns, and increased frequency of extreme weather events, also require geotechnical considerations in infrastructure planning and design.
Technological Advancements: Advancements in technology, including geospatial modeling, remote sensing, data analytics, and numerical simulations, have a profound impact on geotechnical engineering practices. These technological innovations improve the accuracy and efficiency of geotechnical assessments, allowing for better decision-making and optimized designs.
Future Trends in the Market
Sustainable Geotechnical Solutions: The industry is experiencing a shift towards more sustainable practices. There is an increasing emphasis on incorporating environmentally friendly and energy-efficient geotechnical solutions. This includes the use of recycled materials, geosynthetics, and geotechnical techniques that minimize the environmental impact of construction projects.
Integration of Digital Technologies: The adoption of digital technologies such as Building Information Modeling (BIM), Geographic Information Systems (GIS), and remote sensing tools is gaining momentum in geotechnical engineering. These technologies enable enhanced data collection, analysis, visualization, and communication, leading to more accurate and efficient decision-making in geotechnical projects.
Use of Advanced Geotechnical Monitoring Systems: Real-time monitoring systems are becoming more prevalent in geotechnical engineering to assess the behavior of structures and ground conditions. These systems utilize sensors, data loggers, and wireless connectivity to provide continuous monitoring and early warning systems, improving safety and reducing risks.
Emphasis on Resilient Infrastructure: As the impact of natural hazards and climate change becomes more evident, there is a growing focus on resilient infrastructure in geotechnical engineering. This involves designing structures and foundations that can withstand extreme events, ensuring long-term stability, and implementing adaptive measures to address changing environmental conditions.
Application of Artificial Intelligence and Machine Learning: Artificial intelligence (AI) and machine learning (ML) technologies are being employed in geotechnical engineering for data analysis, pattern recognition, and predictive modeling. These techniques help optimize designs, improve risk assessment, and enhance decision-making processes.
Recent Developments
In February 2023– Fugro acquired two platform supply vessels named Topaz Energy and Topaz Endurance to re-purpose the vessels for supporting subsea surveys in the offshore renewable, oil, and gas industries.
In February 2022– Jacobs declared to enter into a joint venture with Locus Engineering Management and Services Co. W.L.L. It is a Qatar-based entity and an asset management company interested in building oil & gas, infrastructure, maintenance, and engineering.
Report Scope
| | |
| --- | --- |
| Report Attribute | Details |
| The market size value in 2022 | USD 2.4 Bn |
| Revenue Forecast by 2032 | USD 4.5 Bn |
| Growth Rate | CAGR Of 6.6% |
| Regions Covered | North America, Europe, Asia Pacific, Latin America, and Middle East & Africa, and Rest of the World |
| Historical Years | 2017-2022 |
| Base Year | 2022 |
| Estimated Year | 2023 |
| Short-Term Projection Year | 2028 |
| Long-Term Projected Year | 2032 |
Frequently Asked Questions 
Q: What is the current size of the Geotechnical Engineering Market?
A: The Global Geotechnical Engineering Market size is USD 2.4 Bn in 2022.
Q: What is the projected growth rate for the Geotechnical Engineering Market?
A: The Geotechnical Engineering Market is expected to grow at a CAGR of 6.6% from 2023 to 2032.
Q: What are some of the key players in the Geotechnical Engineering Market?
A: Some of the key players in the Geotechnical Engineering market include AECOM, Fugro N.V., HDR, Inc., Gardline Limited, Stantec Inc., Kiewit Corporation, Bechtel Corporation, Jacobs Solutions Inc., Black & Veatch, Other Key Players
Contact:
Global Business Development Team – Market.us
Market.us (Powered by Prudour Pvt. Ltd.)
Send Email: [email protected]
Address: 420 Lexington Avenue, Suite 300 New York City, NY 10170, United States
Tel: +1 718 618 4351
Website: https://market.us/
Blog: https://techmarketreports.com/
Content has been published via 11press. for more details please contact at [email protected]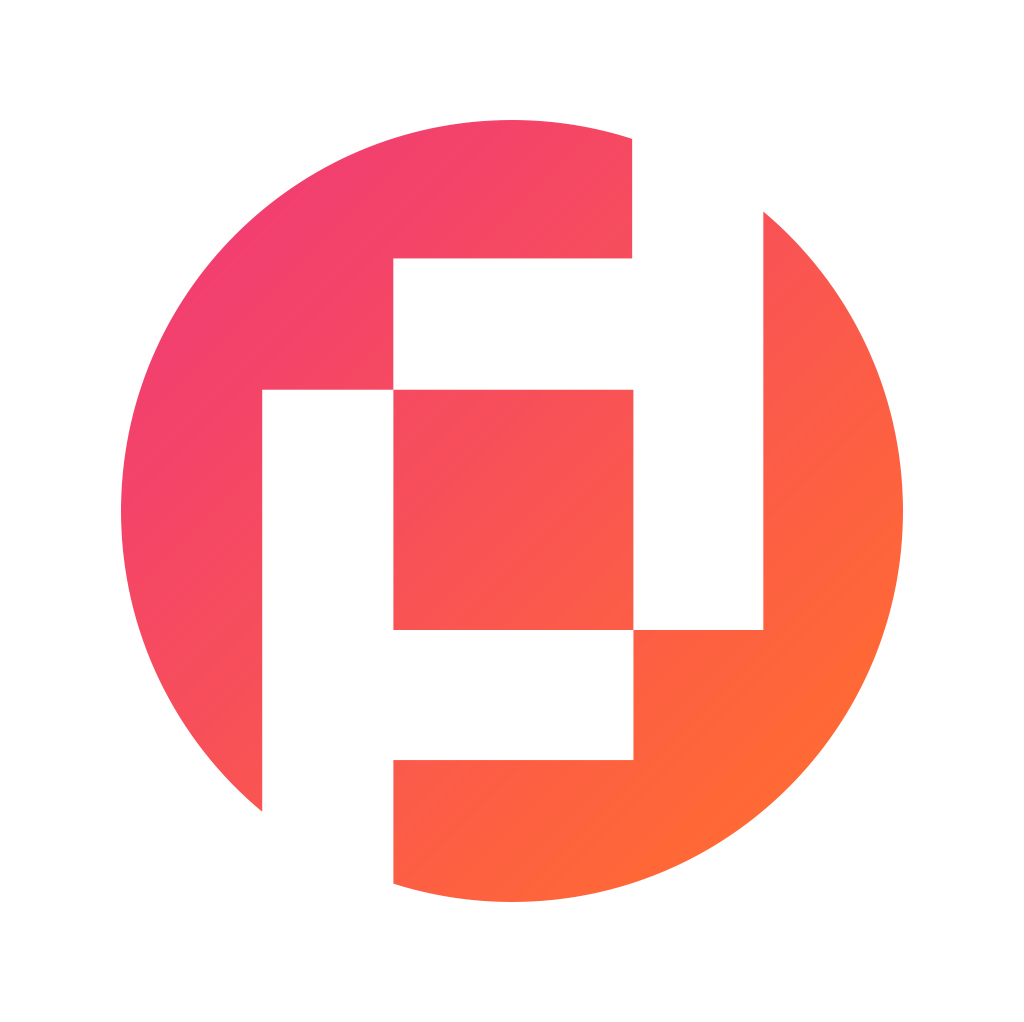 Prudour Private Limited
The team behind market.us, marketresearch.biz, market.biz and more. Our purpose is to keep our customers ahead of the game with regard to the markets. They may fluctuate up or down, but we will help you to stay ahead of the curve in these market fluctuations. Our consistent growth and ability to deliver in-depth analyses and market insight has engaged genuine market players. They have faith in us to offer the data and information they require to make balanced and decisive marketing decisions.
More Posts By Prudour Private Limited