Global Multi-Factor Authentication Market Value 75.30 Bn | CAGR 17.2% by 2032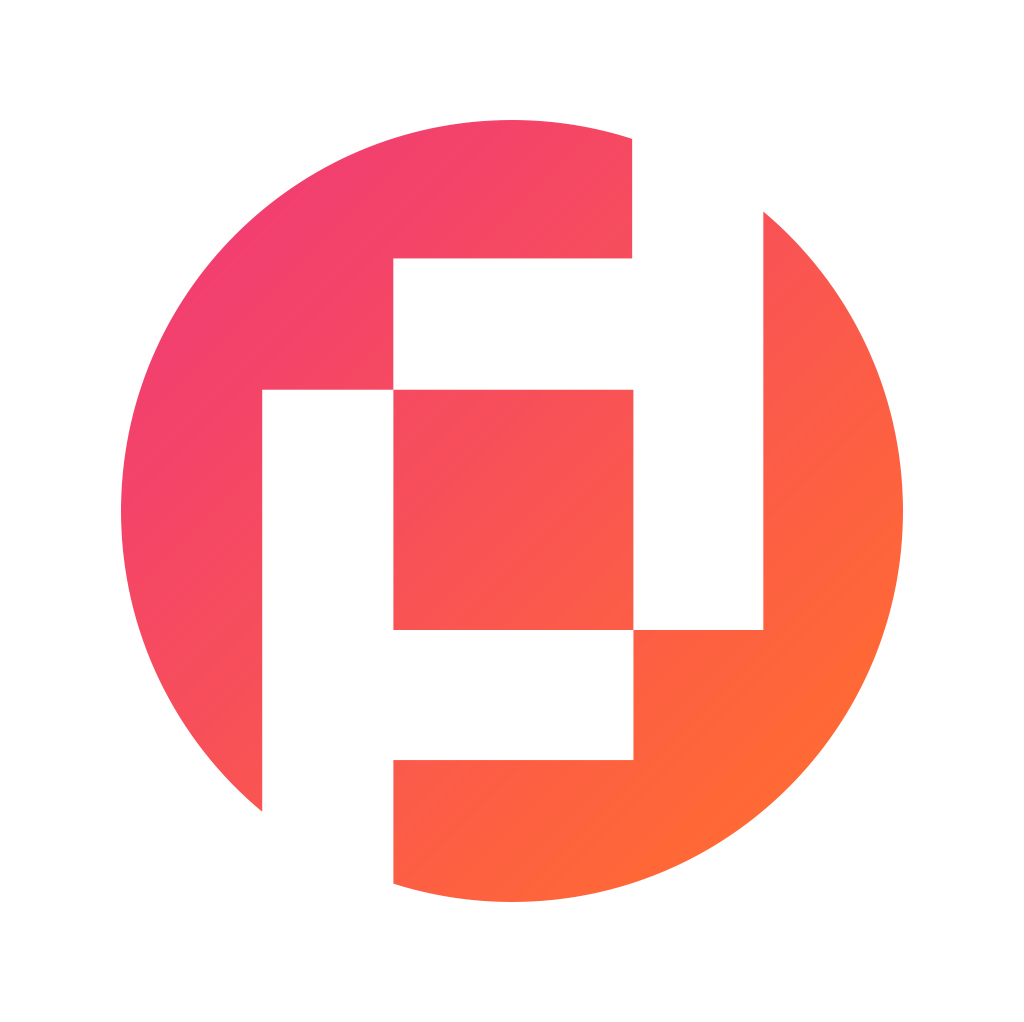 Prudour Private Limited
Updated · Mar 06, 2023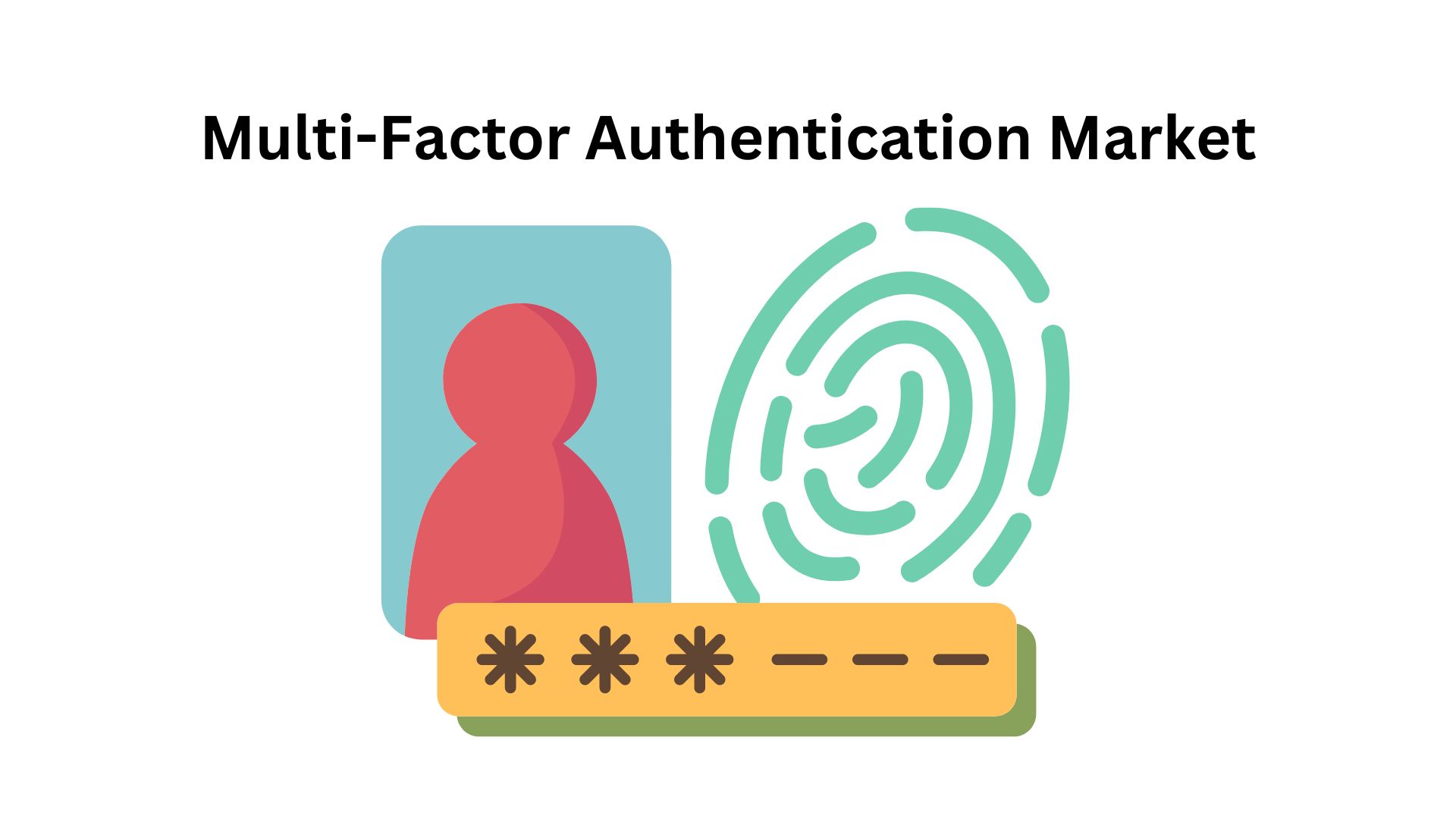 WHAT WE HAVE ON THIS PAGE
Published Via 11Press: Market.us Group estimates the global multi-factor authentication market to reach USD 15.4 Billion in 2022, growing at a compound annual growth rate (CAGR) of 17.2% from 2022-2032.
Multi-factor Authentication (MFA) is an authentication process that requires two or more verification factors from users in order to gain access to an application, various online accounts or a Virtual Private Network (VPN). MFA plays an essential role in an efficient Identity and Access Management (IAM) policy since it involves additional checks in addition to username and password verification.
One Time Passwords (OTPs) are a widely-used authentication factor. An OTP is an eight digit or four digit code sent through mails, SMS or mobile applications; it doesn't impact or intrude on digital services or infrastructure of an organization and can be seamlessly integrated in login and start pages of businesses – driving its adoption in several sectors of the market.
Identity thefts and breaches, the surge in IoT/BYOD devices and strict government mandates are all driving demand for MFA. MFA plays an essential role in IAM; to authenticate employees, organizations use face recognition, voice analysis and iris recognition. Following the pandemic there has been an uptick in cyber-based attacks; all of which will likely increase demand for MFA solutions.
We Have Recent Updates of the Market in Sample Copy@ https://market.us/report/multifactor-authentication-market/request-sample
Key Takeaway
According to FTC data, online shopping frauds caused financial losses of US$ ~394 millions for consumers worldwide.
According to the FTC, approximately 1.4 million consumer identity theft reports were filed worldwide in 2014.
By 2021, North America's multi-factor authentication market will generate revenue of more than US$4.4 Billion.
The Asia-Pacific multi-factor authentication market is projected to expand at a compound annual growth rate (CAGR) between 2022 and 2030 of 18.9%.
According to model type, the two-factor authentication segment generated a market revenue of USD ~5.5 billion in 2021.
According to end-use, the BFSI subsegment accounted for ~34% of 2021 shares.
Due to the rising demand for safe authentication techniques across numerous industries, the worldwide multi-factor authentication market is anticipated to experience substantial expansion over the upcoming years.
An increase in cyber risks, a rise in the use of cloud-based services, and the requirement to adhere to data protection laws are driving the market ahead.
The market is also gaining from the growing use of biometric authentication technologies like fingerprint and facial recognition.
While Asia-Pacific is expected to develop at the fastest rate over the next few years due to rising digitalization and government initiatives for data protection, North America now maintains the largest market share.
Drivers
Growing Need for Secure Authentication Techniques There is an urgent demand for secure authentication techniques that can safeguard sensitive data and prevent unauthorized access due to the increase in cyber threats.
Increasing Use of Cloud-Based Services: As more businesses transfer their operations to the cloud, the demand for secure authentication techniques that can safeguard cloud apps and data is rising.
Data protection rules compliance: Companies are increasingly forced to follow data protection laws, which frequently call for the adoption of multi-factor authentication for the protection of sensitive data.
The Federal Trade Commission (FTC) runs the Consumer Sentinel Network, which monitors identity theft and fraud complaints filed with law enforcement agencies, private companies, and federal departments. Out of ~3.3 million identity fraud and fraud reports received in 2019, approximately ~1.7 million were fraud-related; another 90,000 were other consumer complaints while ~650,000 involved identity theft issues.
Financial institutions and governments are transitioning towards digital identity to provide customers and citizens with quicker access to online services. To safeguard sensitive data against identity thieves as well as the increasing number of data breaches, organizations are taking stronger identity verification precautions. Organizations should be aware of fraudulence risks and implement MFA services and solutions accordingly.
Restraints
Implementation and maintenance costs: Adopting and supporting multi-factor authentication systems can be expensive, which could pose a barrier for some organizations – particularly smaller ones.
Complexity of Integration: Integrating multi-factor authentication systems into existing IT infrastructure can be a tedious and time-consuming task, which may deter some organizations from adopting this technology.
Companies face major difficulties when adopting MFA solutions due to the high costs involved. While MFA solutions can help users and organizations reduce data loss risks, budget restrictions often make these solutions prohibitively expensive for small businesses. Furthermore, maintenance and timely upgrade fees add another layer of expenses that low-budget companies cannot cover; such as software licensing costs and technical support. MFA solutions tend to be pricey due to factors like hardware tokens, software tokens and biometric authentication that add up quickly – making them unaffordable even for large organizations.
Major economies such as the Middle East, Africa, Asia Pacific and Latin America face budgetary constraints. Companies either lack self-sufficiency or operate with limited capital. All of these factors make it challenging to implement MFA solutions.
Opportunities
Growing Adoption of Biometric Authentication Technologies: Biometric authentication technologies such as facial recognition and fingerprint scanning are becoming more widely used, leading to significant growth in the multi-factor authentication market.
Growing Demand from Developing Economies: As more organizations in emerging economies adopt digital technologies, there is an increasing need for secure authentication methods to safeguard sensitive data.
MFA is expected to become increasingly important due to the rising number of online transactions and customer adoption of digital banking. Large corporations are being encouraged to implement strong authentication measures due to the rapid expansion in eCommerce and internet banking, while OTP authenticators (both software and hardware) will see a surge in demand due to mobile banking's increasing presence for online transactions.
Multi-factor authentication is used to safeguard transactions and shield customers against phishing attacks. With the integration of MFA systems into payment systems used by healthcare, retail, or BFSI companies, there exists a significant market opportunity for multi-factor authentication services.
Interested to Procure the Data? Inquire here at: https://market.us/report/multifactor-authentication-market/#inquiry
Challenges
Balancing Security and Convenience: Multi-factor authentication is necessary for security, but can sometimes be inconvenient for users, leading to resistance towards adoption.
Maintaining Up With Evolving Threats: As cybercrimes continue to evolve, multi-factor authentication systems must be regularly upgraded and adjusted in order to remain effective – something organizations may find challenging to manage.
The primary obstacle to the growth of the MFA market is a shortage of cybersecurity specialists. Organizations don't invest enough in security infrastructure due to low awareness about advanced cyber threats, leading to massive financial and data losses. Companies with urgent cybersecurity requirements have noticed an acute shortage of qualified personnel within their organizations – leaving them more vulnerable than ever to cyberattacks.
The market's principal issue lies in the storage and collection of customer data through various channels, such as face recognition, biometrics or hardware device data. Users are now able to log in to critical business applications from anywhere and anytime using cloud-based applications; this has made managing user identities more challenging for organizations. Furthermore, shortages in security professionals continue to hinder market growth.
Recent Developments
Partnership between Microsoft and HID Global: In February 2021, Microsoft and HID Global announced a collaboration to integrate HID's multi-factor authentication solution with Microsoft Azure Active Directory. This arrangement aims to provide secure, seamless access to Microsoft cloud services.
Launch of New Biometric Authentication Products: Recently, several companies have unveiled new biometric authentication solutions such as Fujitsu's PalmSecure biometric authentication solution and RSA Security's new biometric authentication platform.
Increased Use of Mobile Devices for Authentication: With the increasing prevalence of mobile devices at work, more businesses are adopting multi-factor authentication solutions utilizing these devices. In December 2020, Google announced they would be introducing their new Google Prompt feature which enables users to authenticate their accounts using their phones.
Key Market Segments
Type
Two-Factor Authentication
Three-Factor Authentication
Four-Factor Authentication
Five-Factor Authentication
Application
Banking and Finance
Government
Military and Defense
Commercial Security
Consumer Electronics
Healthcare
Key Market Players
Microsoft
Duo Secuirty
Apersona?Inc
Biomio
EMC Corp.
Entrust Inc.
Gemalto NV
Deepnet Security
VASCO Data Security International Inc.
SafeNet Inc.
Symantec Corporation
CA Technology
Censornet Ltd
Symitar
Crossmatch
Okta
Fujitsu
Amazon
Secugen Corporation
Iovation Inc
Report Scope
| | |
| --- | --- |
| Report Attribute | Details |
| The market size value in 2022 | USD 15.4 Bn |
| Revenue forecast by 2032 | USD 75.30 Bn |
| Growth Rate | CAGR Of 17.2% |
| Regions Covered | North America, Europe, Asia Pacific, Latin America, and Middle East & Africa, and Rest of the World |
| Historical Years | 2017-2022 |
| Base Year | 2022 |
| Estimated Year | 2023 |
| Short-Term Projection Year | 2028 |
| Long-Term Projected Year | 2032 |
Contact us
Contact Person: Mr. Lawrence John
Market.us (Powered By Prudour Pvt. Ltd.)
Tel: +1 718 618 4351
Send Email: [email protected]
What is the current market size of the global multi-factor authentication market?
According to market.us reports, the global multi-factor authentication market size reached USD 15.4 Billion in 2022. Looking forward, Market.us Group expects the market to reach USD 75.30 Billion by 2032, exhibiting a growth rate (CAGR) of 17.2% during 2022-2032.
What is the market share of the leading vendors in the multi-factor authentication market?
The multi-factor authentication market is highly fragmented, with several leading vendors such as Microsoft, Duo Secuirty, Apersona?Inc, Biomio, EMC Corp., Entrust Inc., Gemalto NV, Deepnet Security, VASCO Data Security International Inc., SafeNet Inc., Symantec Corporation, CA Technology, Censornet Ltd, Symitar, Crossmatch, Okta, Fujitsu, Amazon, Secugen Corporation and Iovation Inc.
Which industry verticals are expected to drive the growth of the multi-factor authentication market?
The multi-factor authentication market is expected to be driven by several industry verticals, including banking, financial services, and insurance (BFSI), healthcare, government, and IT and telecom.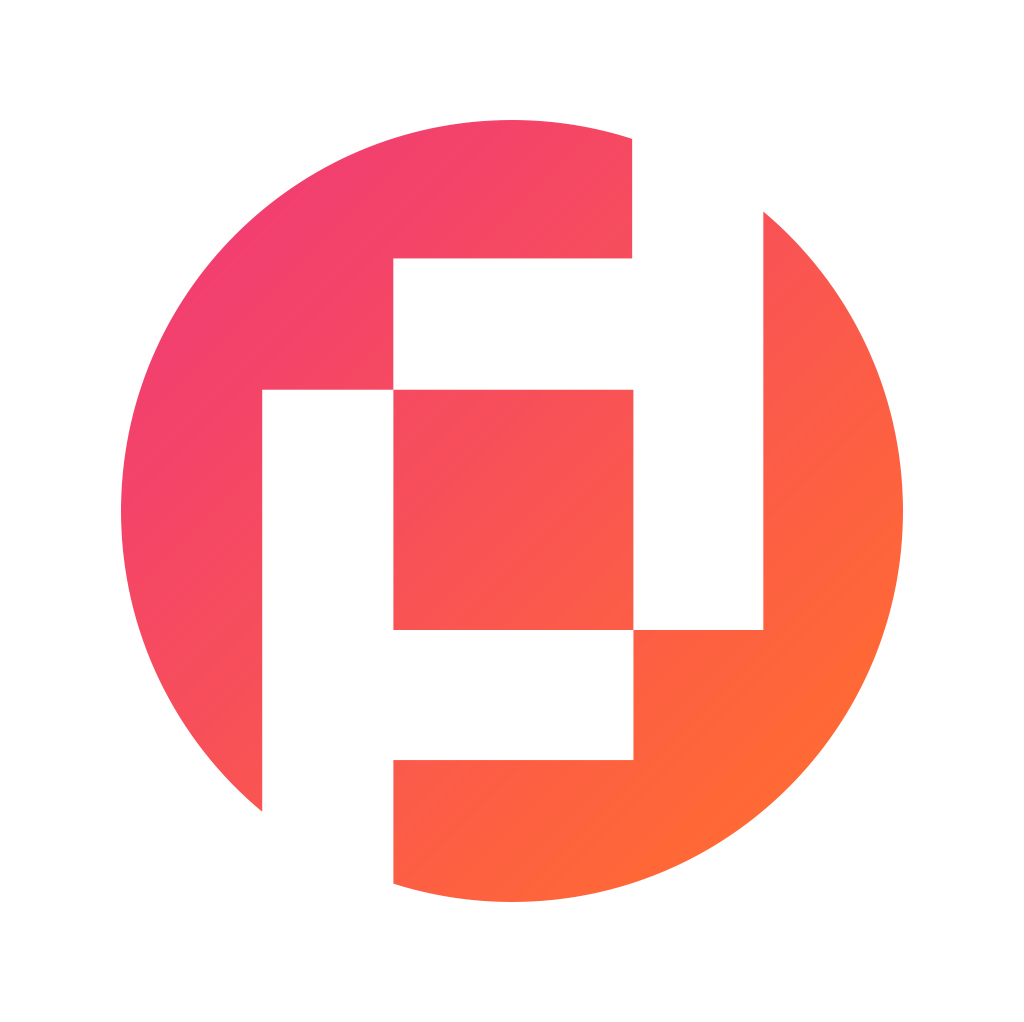 Prudour Private Limited
The team behind market.us, marketresearch.biz, market.biz and more. Our purpose is to keep our customers ahead of the game with regard to the markets. They may fluctuate up or down, but we will help you to stay ahead of the curve in these market fluctuations. Our consistent growth and ability to deliver in-depth analyses and market insight has engaged genuine market players. They have faith in us to offer the data and information they require to make balanced and decisive marketing decisions.
More Posts By Prudour Private Limited