Happy 4th of July Images For Instagram Story and Reels
Michael Singer
Updated · Jul 03, 2023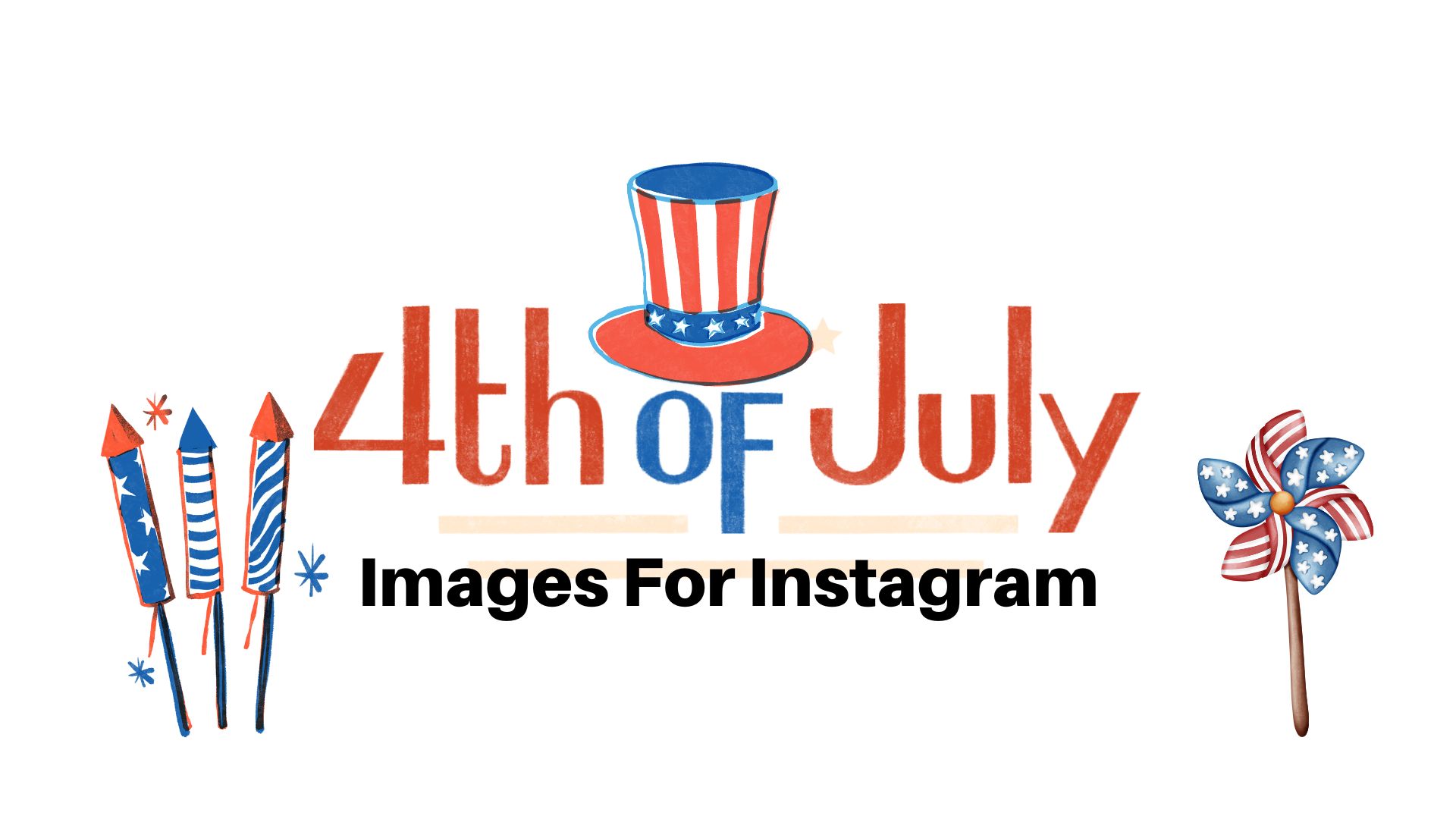 Happy 4th of July Images…..  Ah, the 4th of July – a day that embodies the spirit of America in all its glory! Each year, the United States of America bursts into a grand spectacle of red, white, and blue as citizens across the nation come together to celebrate Independence Day. This monumental day marks the country's liberation from British rule and the birth of a new nation, dedicated to the ideals of freedom and democracy. With the crackle of fireworks, the sizzle of barbecues, and the echoes of patriotic songs, the 4th of July is not just a date on the calendar; it's an experience.
But why is this day so important? Well, it is on this day, back in 1776, that the thirteen colonies declared themselves a new nation – The United States of America. Through their audacious vision and unrelenting spirit, they broke free from British control and set forth on a path that would make America a symbol of liberty and opportunity worldwide.
In today's age of social media, what better way to share the joy and patriotism than with a spirited Instagram story packed with vibrant images? In this article, we'll be showcasing some of the most cheerful and inspiring "Happy 4th of July" Instagram stories and images to help you share the American spirit with your followers.
Instagram stories offer a unique way to communicate, allowing users to post photos and videos that vanish after 24 hours. On the 4th of July, the platform becomes a kaleidoscope of red, white, and blue as users share glimpses of their celebrations. Whether you're watching a grand parade, grilling in your backyard, or gazing at the night sky lit up by fireworks, capturing these moments in your Instagram story makes the day even more memorable.
Happy 4th of July Images For Instagram Story
Now, let's talk about the images themselves. The 4th of July is rich in symbolism. From the American flag to the Statue of Liberty, and from hot dogs to sparklers, there are countless icons that can be included in your story to convey the essence of the day. Adding an image of the American flag waving in the wind, for example, can be a simple but powerful expression of patriotism. Moreover, images of friends and family coming together to celebrate can depict the unity and communal spirit that's at the heart of the 4th of July.
Of course, creativity knows no bounds, especially on Instagram. With an array of filters, stickers, and text options at your disposal, you can truly make your images come alive. Consider using red, white, and blue filters, or adding a caption that quotes a line from the Declaration of Independence. Maybe even create a mini montage of the day's events set to a classic American anthem.
Moreover, your Instagram story is not just about sharing; it's about engaging with a community. Encouraging your followers to respond to your story or share their own experiences can create a sense of belonging and shared pride. After all, the 4th of July is about coming together as a nation.
In conclusion, your Instagram story on the 4th of July is an opportunity to express your patriotism, capture the joy of the celebrations, and engage with your community. So get creative, be inspired, and let's paint Instagram red, white, and blue this 4th of July! Keep reading as we showcase some amazing examples to get your creative juices flowing.
Michael Singer
Michael Singer is a career coach, podcast host, and author to help you step into a career you're excited about. Currently, He is a coach and trainer helping entrepreneurs and executives achieve business and leadership success. He is also an award-winning business journalist focused on the intersection of technology, Big Data, Cloud, SaaS, SAP, and other trending technology.
More Posts By Michael Singer