Healthcare Claims Management Market Size To Grow By USD 21.1 Billion from 2023 To 2032 – Market.Us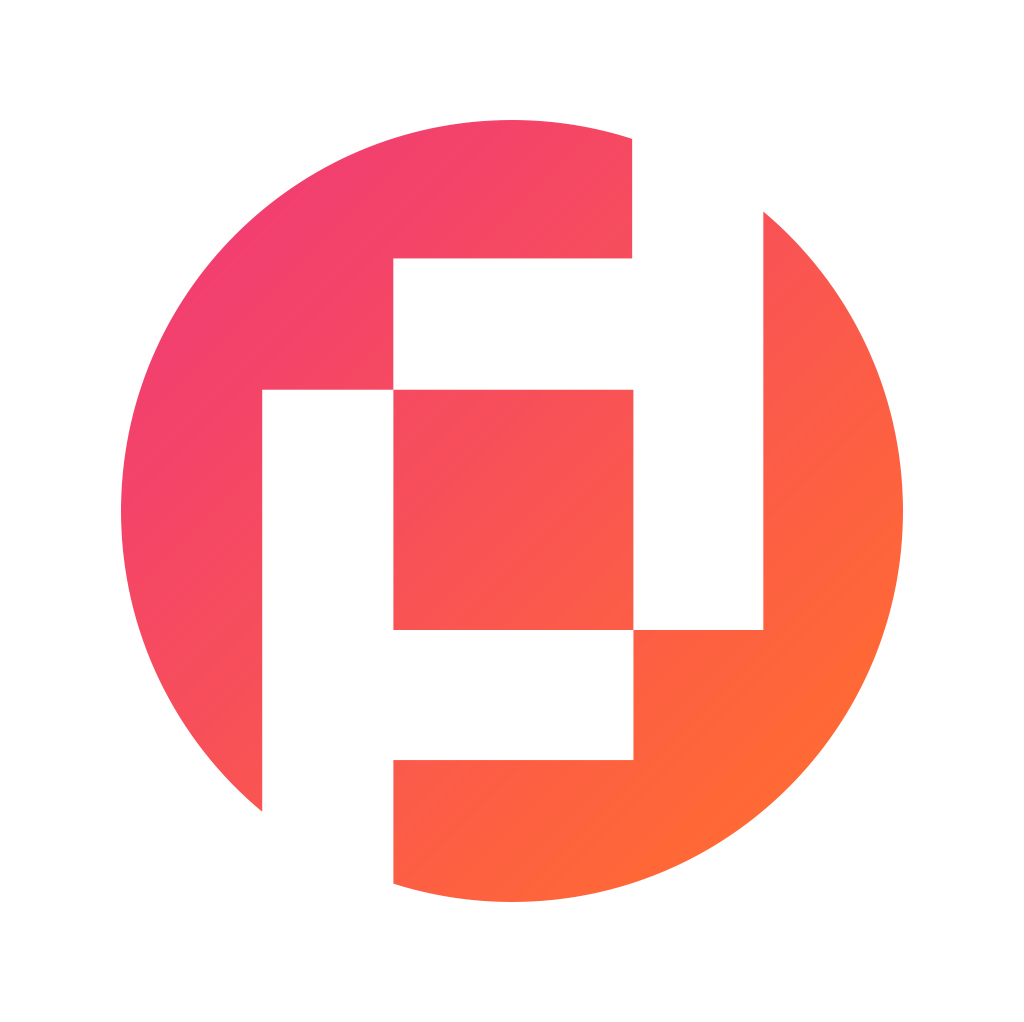 Prudour Private Limited
Updated · Jul 04, 2023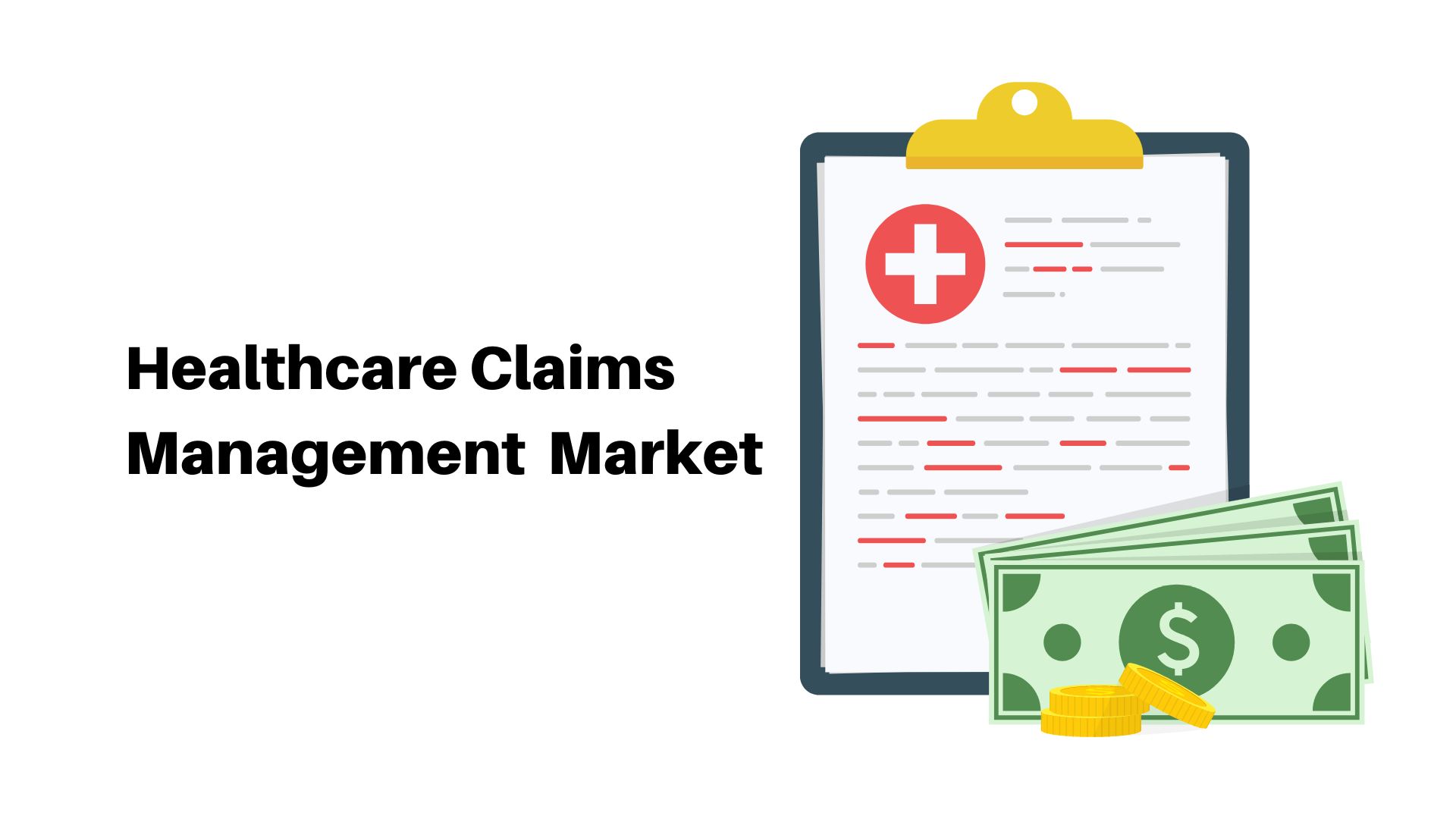 WHAT WE HAVE ON THIS PAGE
Market Overview
Published Via 11Press : The Healthcare Claims Management Market refers to the process of handling and managing insurance claims in the healthcare industry. It involves the submission, processing, and reimbursement of healthcare claims for services provided to patients by healthcare providers, including hospitals, clinics, and physicians.
The Healthcare Claims Management Market Size Was To Reach USD 13.1 Billion In 2022 And is Projected To Reach a Revised Size Of USD 21.1 Billion By 2032, Growing At A CAGR of 5%
The market includes various software solutions, services, and systems that streamline and automate the claims management process, reducing administrative burden and improving efficiency. This includes software platforms and systems that enable healthcare providers to submit and process claims electronically. These systems often have features such as claim scrubbing, coding validation, and electronic submission capabilities to ensure accurate and timely claims processing.
Request For Sample Report Here:  https://market.us/report/healthcare-claims-management-market/#requestSample
Key Takeaways
Market Developments: The healthcare claims management market is experiencing rapid expansion due to rising healthcare expenditure, the need for effective revenue cycle management strategies, and the growing adoption of technological solutions.
Software Solutions: Claims processing software, revenue cycle management (RCM) solutions, and clearinghouses are key elements of today's market. These automate and streamline claims administration while decreasing administrative burden while increasing efficiency.
Compliance With Regulators: Adherence to complex and changing regulatory requirements is of utmost importance in claims management, with solutions such as those offering code accuracy, documentation compliance, and adherence to payer-specific rules being in high demand.
Technological Advancements: Technological developments such as electronic health records (EHRs), health information exchange platforms (HIEs), and artificial intelligence (AI), are driving automation and digitization within claims management, improving accuracy and efficiency while cutting administrative costs.
Fraud Detection: Healthcare fraud and abuse present serious challenges, so claims management solutions with built-in fraud detection and prevention capabilities are sought out to minimize fraudulent activity and protect against financial losses.
Regional Analysis
North America: North America represents an enormous market for healthcare claims management due to advanced healthcare infrastructure, high healthcare expenditure levels, and digitization initiatives. In particular, the US has a well-developed claims management ecosystem with a strong emphasis placed on regulatory compliance and technology adoption solutions.
Europe: Europe boasts an established healthcare system with diverse market landscapes between nations. Countries like Britain, Germany, and France all boast well-defined regulatory frameworks as well as high technology adoption levels; interoperability and digitization play key roles in propelling this region's claims management market growth.
Asia-Pacific: The Asia-Pacific healthcare claims management market is experiencing rapid expansion. Increased healthcare expenditure, rising patient populations, adoption of IT healthcare solutions and government initiatives designed to strengthen healthcare infrastructure are driving market expansion here; countries like China, Japan, and India play key roles.
Latin America: Latin America's healthcare claims management market has experienced steady expansion due to an escalation in digital healthcare solutions adoption and government initiatives to expand healthcare access, with Brazil and Mexico leading its growth in this region.
Middle East and Africa: Healthcare solutions in Middle Eastern and African regions have seen an ongoing transition towards digital platforms for claims management, including claim administration solutions such as those found on claims.
Drivers
Rising Healthcare Costs: With global healthcare expenditure increasing exponentially, organizations now seek effective revenue cycle and claims management solutions to streamline processes, cut costs and optimize revenue collection. Healthcare organizations seek efficient revenue cycles and claim solutions that streamline processes while simultaneously optimizing revenue collections and optimizing collections.
Compliance: Healthcare organizations face complex regulatory requirements related to billing regulations and privacy laws that must be observed, from billing coding standards and billing codes, through privacy legislation, to maintaining accurate claims submission without incurring penalties for a late submission. Claims management solutions help organizations remain compliant.
Technological Innovations: Technological advancements such as electronic health records (EHRs), health information exchange platforms (HIEs), artificial intelligence and automation have revolutionized claims management processes. Automation, data analytics, and predictive modeling capabilities now assist claim administrators with accuracy, efficiency, and improved decision-making processes when handling claims management cases.
Fraud and Abuse in Healthcare: Healthcare organizations often struggle with fraud, waste, and abuse issues that lead to significant financial losses. Claims management solutions with built-in fraud detection and prevention capabilities help detect fraudulent activities quickly while protecting against further loss.
Demand for Operational Efficiency: Healthcare organizations recognize the necessity for increasing operational efficiencies to both improve patient care and financial results. Claims management solutions help streamline administrative processes, eliminate manual errors, speed claims processing timeframes up, and boost overall efficiency & productivity to result in overall increases.
Restraints
Complex Regulatory Environment: Healthcare organizations face an intricate and rapidly-evolving regulatory environment. Compliance with billing and coding regulations, HIPAA (in the US) privacy laws and payer requirements can be challenging – adding cost and complexity to claims management processes when trying to stay abreast of changing rules and adapting accordingly.
Limited Interoperability: Healthcare systems face numerous interoperability hurdles when integrating claims management solutions with electronic health records (EHRs), practice management systems (PMSs), or any other healthcare IT infrastructure. Lack of standardization prevents seamless information sharing leading to inefficiency and potential errors.
Resistance to Change: Healthcare organizations often experience resistance when adopting and implementing advanced claims management solutions, due to legacy systems, established workflows, or unwillingness to embrace emerging technologies. Overcoming such resistance requires strong leadership, education, and effective change management strategies to effectively overcome such resistance to change.
Cost Considerations: Healthcare organizations often face financial constraints when investing in claims management solutions. Upfront expenses like software licensing fees, implementation services fees, and ongoing maintenance fees may be substantial; so when considering new solutions carefully it is imperative that return-on-investment and cost-effectiveness assessments be carefully conducted in order to establish return and cost-effectiveness calculations.
Market Segments
Market Players
Athenahealth
Plexus Healthcare Systems Inc.
Cognizant
Oracle
Allscripts Healthcare LLC
nThrive Revenue Systems, LLC
eClinicalWorks
Context Healthcare Inc.
Optum, Inc.
Mckesson Corporation
DST Systems
Ram Technologies Inc.
General Electric
Health Solutions Plus (HSP)
Conifer Health Solutions, LLC
Quest Diagnostics Incorporated
Gebbs Healthcare Solutions
The SSI Group, LLC
Other Key Players
Based on Product
Medical Billing
Professional
Institutional
Claims Processing
Based on Component
Based on Type
Based Delivery Mode
On-Premise
Cloud-Based
Web-based
Based on End-Users
Healthcare Payers
Healthcare Providers
Other End-Users
Make an Inquiry Before Picking Up This Report @ https://market.us/report/healthcare-claims-management-market/#inquiry
Opportunities
Adopt Advanced Analytics: As healthcare claims management data becomes available, more opportunities arise for advanced analytics and insights to be utilized by organizations. Leveraging techniques like data mining, machine learning, and artificial intelligence techniques organizations can uncover patterns, detect fraud or abuse, optimize reimbursement rates, and overall enhance claims management processes.
Integrate With Emerging Technologies: Combining claims management solutions with emerging technologies can significantly boost efficiency and outcomes, for instance when used alongside blockchain technology to increase data security, transparency, and trust in claims processing. Also incorporating claims management with telehealth monitoring for seamless billing/reimbursement for virtual care services provided via claims management solutions.
Mobile and Digital Solutions: As healthcare increasingly uses mobile devices and digital platforms, new opportunities arise for mobile claims management applications. Mobile apps allow patients to easily manage and submit claims; track reimbursement statuses; communicate with healthcare providers; access digital solutions like online portals to streamline submission and eligibility verification processes in real-time; enhance patient engagement.
Enhance Patient Experience: Claims management solutions can be designed to optimize the patient experience during reimbursement processes. By providing clear communication channels, streamlining claims submission processes, and offering self-service capabilities – claims management solutions may improve both satisfaction and engagement among their patient audiences.
Challenges
Complex Regulatory Environment: Healthcare organizations face an ever-evolving regulatory environment that makes operating effectively increasingly challenging. Adherence to billing regulations, payer-specific rules, and privacy legislation such as HIPAA can add extra layers of administrative complexity in claims management processes; keeping up with emerging regulations while remaining compliant can present numerous hurdles and prove challenging for healthcare organizations.
Interoperability and Data Exchange: Attaining seamless interoperability among various healthcare IT systems such as electronic health records (EHRs), practice management solutions, and claims administration platforms is still a serious challenge, as incomplete or incompatible sharing may result in errors, delays, and inefficiencies during claims processing.
System Integration: Integrating claims management solutions into healthcare IT infrastructure can be both complicated and time-consuming, due to legacy systems, diverse platforms, and data silos creating obstacles that require technical knowledge as well as resources in order to be overcome seamlessly.
Data Quality and Accuracy: Ensuring data quality and accuracy is of utmost importance in claims management, since inaccuracies in data may lead to claim denials, payment delays, and financial losses. Maintaining current, clean information requires robust validation processes as well as ongoing data governance efforts.
Recent Development
Artificial Intelligence (AI) Adoption in Claims Management: AI technologies such as natural language processing (NLP), machine learning, and predictive analytics have seen increased adoption within claims management. AI-powered solutions can automate claims processing while also helping identify anomalies or fraudsters as well as increasing reimbursement accuracy and optimizing coding accuracy for reimbursement purposes.
Data Analytics and Insights: As healthcare claims management solutions incorporate advanced data analytics capabilities, organizations are tapping their claims data for actionable insights that lead to smart decision-making and process optimization. Analytics are helping identify patterns, trends, and potential areas for improvement as well as areas that might benefit from improvement enabling improved decision-making and optimization processes.
Integration With Electronic Health Records (EHRs): Claims management solutions and EHR integration is growing increasingly popular, as seamless data exchange between these systems improves efficiency, reduces duplicative data entry, and ensures timely claims submission. Integrating gives healthcare organizations access to a holistic view of patient information while streamlining claims administration procedures.
Blockchain for Claims Management: Researchers are exploring blockchain as a potential technology solution for improving security, transparency, and efficiency in claims administration. Blockchain offers an ideal mechanism for tracking transactions related to claims-related transactions while mitigating fraud, improving audibility, and streamlining reconciliation processes.
Report Scope
| | |
| --- | --- |
| Report Attribute | Details |
| The market size value in 2023 | USD 13.1 Bn |
| Revenue Forecast by 2032 | USD  21.1 Bn |
| Global Market Growth Rate (2023 to 2032) | CAGR Of 5 % |
| Regions Covered | North America, Europe, Asia Pacific, Latin America, and Middle East & Africa, and Rest of the World |
| Historical Years | 2017-2022 |
| Base Year | 2022 |
| Estimated Year | 2023 |
| Short-Term Projection Year | 2028 |
| Long-Term Projected Year | 2032 |
FAQs
Q1: How big is the Healthcare Claims Management Market?
A1: The global Healthcare Claims Management Market size was estimated at USD 31.1 billion in 2022 and is expected to reach USD 21.1 billion in 2032.
Q2: What is the Healthcare Claims Management Market growth?
A2: The global Healthcare Claims Management Market is expected to grow at a compound annual growth rate of 5 %.
Q3:Who are the key companies/players in the Healthcare Claims Management Market?
A3:Some of the key players in the Healthcare Claims Management Markets are Athenahealth, Plexus Healthcare Systems Inc., Cognizant, Oracle, Allscripts Healthcare LLC, nThrive Revenue Systems, LLC, eClinicalWorks, Context Healthcare Inc., Optum, Inc., Mckesson Corporation, DST Systems, Ram Technologies Inc., and more…
Q4: What is Healthcare Claims Management?
A4: Healthcare Claims Management refers to the process of handling and administering medical claims submitted by healthcare providers to insurance companies or other payers. It involves verifying the claim's accuracy, determining coverage, processing payments, and resolving any issues or disputes that may arise.
Q5: Why is Healthcare Claims Management important?
A5: Healthcare Claims Management is vital for ensuring the efficient and accurate processing of medical claims. It helps healthcare providers receive timely reimbursement for their services, minimizes claim errors, reduces claim denials, and improves overall revenue cycle management.
Contact
Global Business Development Team – Market.us
Market.us (Powered by Prudour Pvt. Ltd.)
Send Email: [email protected]
Address: 420 Lexington Avenue, Suite 300 New York City, NY 10170, United States
Tel: +1 718 618 4351
Website: https://market.us/
Content has been published via 11press. for more details please contact at [email protected]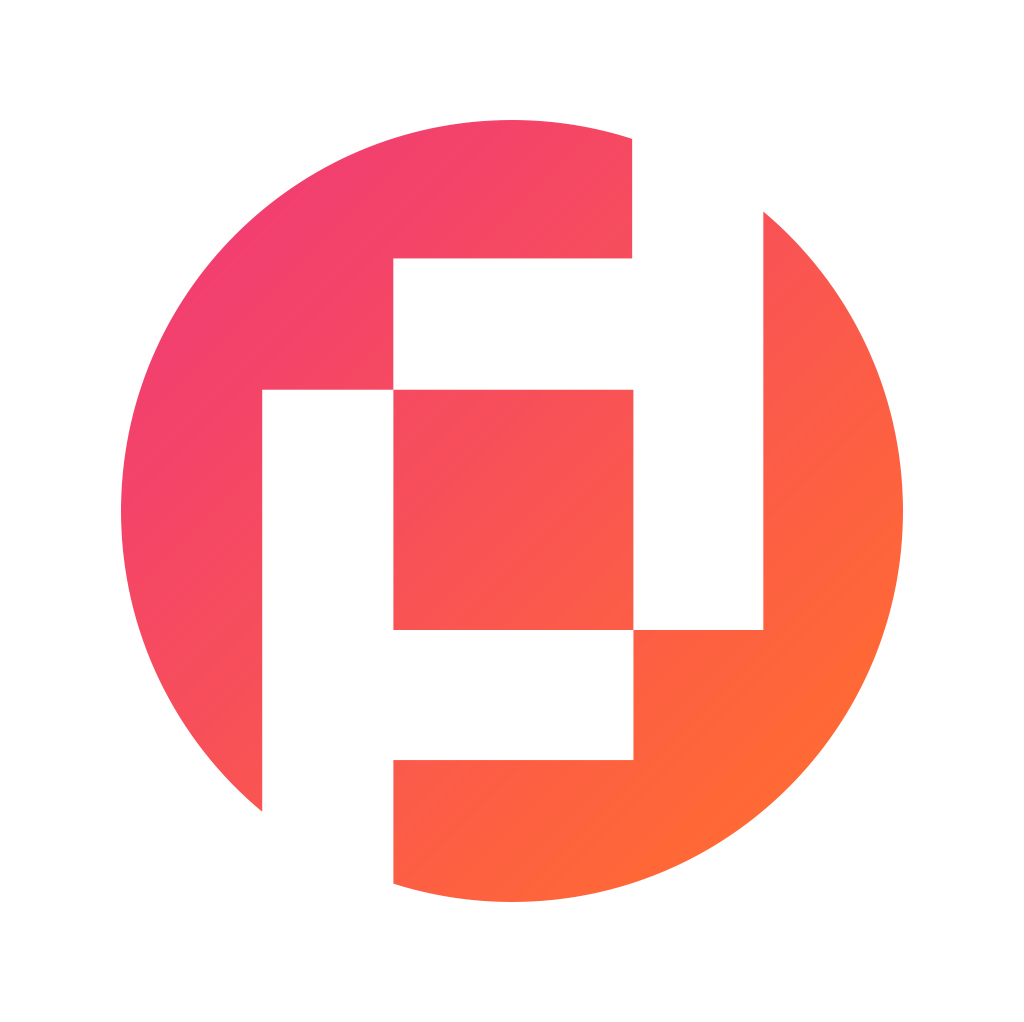 Prudour Private Limited
The team behind market.us, marketresearch.biz, market.biz and more. Our purpose is to keep our customers ahead of the game with regard to the markets. They may fluctuate up or down, but we will help you to stay ahead of the curve in these market fluctuations. Our consistent growth and ability to deliver in-depth analyses and market insight has engaged genuine market players. They have faith in us to offer the data and information they require to make balanced and decisive marketing decisions.
More Posts By Prudour Private Limited