Infusion Pump Market Projected To Reach a Revised Size Of USD 22.6 Billion By 2032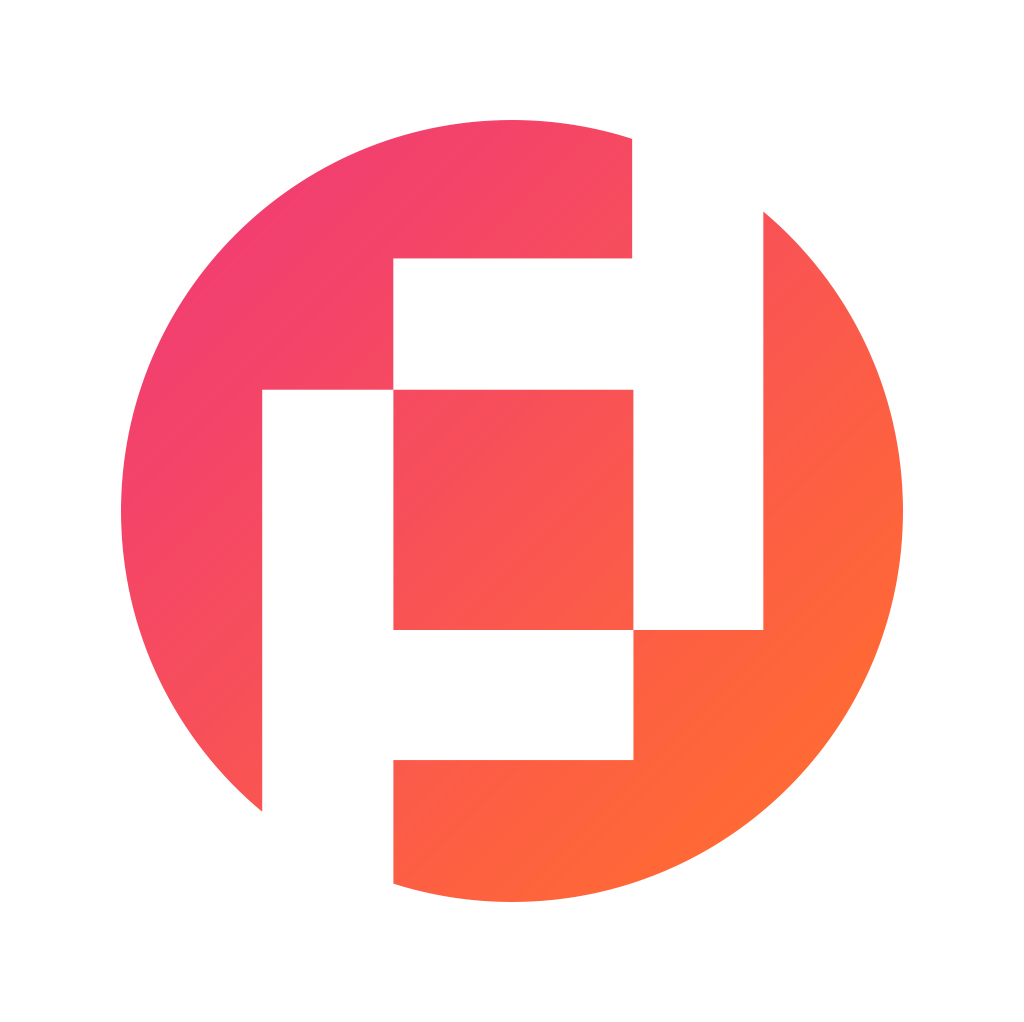 Prudour Private Limited
Updated · Jun 27, 2023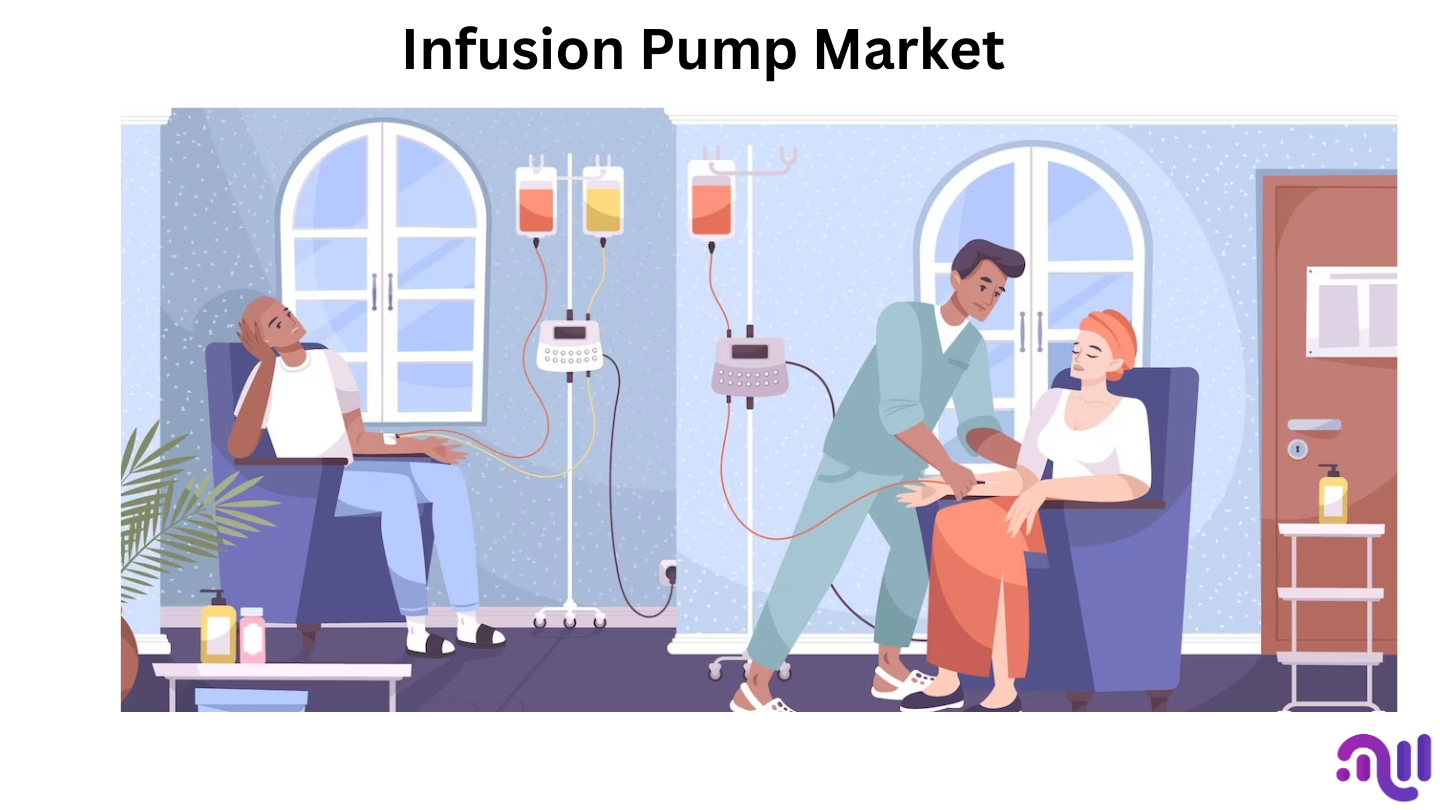 WHAT WE HAVE ON THIS PAGE
Published Via 11Press : The Infusion Pump Market encompasses the worldwide industry involved with the manufacturing, distribution, and sale of infusion pumps. Infusion pumps are medical devices used for administering medications or nutrients directly to patients in controlled doses in hospitals, clinics, home healthcare settings, or any healthcare facilities.
The Infusion Pump Market Size Was To Reach USD 12.1 Billion In 2022 And Projected To Reach a Revised Size Of USD 22.6 Billion By 2032, Growing At A CAGR of 6.6%
Over time, the infusion pump market has experienced steady expansion. Contributing factors include increasing incidences of chronic illnesses among an aging population as well as technological innovations and demands for reliable drug delivery systems that facilitate this growth. Market size can typically be measured through revenue from sales of infusion pumps.
Request For Sample Report Here: https://market.us/report/infusion-pumps-market/#requestSample
Key Takeaways
Growing Market Size: The infusion pump market has been experiencing steady growth in recent years. Factors such as an aging population, the prevalence of chronic diseases, and an increasing number of surgeries and treatments requiring infusion therapy have contributed to the market's expansion.
Technological Advancements: Advancements in infusion pump technology have played a significant role in market growth. Manufacturers are developing smart pumps with features such as wireless connectivity, integration with electronic health records (EHRs), dose error reduction systems (DERS), and advanced safety mechanisms to enhance patient care and prevent medication errors.
Increasing Adoption of Ambulatory Infusion Pumps: Ambulatory infusion pumps, which allow patients to receive infusion therapy outside of traditional healthcare settings, have gained popularity. These portable devices offer flexibility, allowing patients to maintain their daily activities while receiving continuous medication infusions. This trend has driven the demand for ambulatory infusion pumps.
Home Healthcare Settings: Infusion pumps are increasingly being used in home healthcare settings, where patients can receive complex therapies and medications in the comfort of their own homes. This shift towards home-based care has been driven by factors such as cost-effectiveness, patient preference, and advancements in technology that enable remote monitoring and support.
Regional Analysis
North America: North American regions such as the US and Canada represent an influential market segment for infusion pumps. Factors include established healthcare infrastructure, higher healthcare spending, key players in this space, and adoption of advanced infusion pump technologies (such as smart pumps or ambulatory infusion pumps ).
Europe: Europe is another prominent market for infusion pumps. Countries such as Germany, France, and the UK contribute substantially to market expansion here thanks to robust healthcare systems and rising chronic disease prevalence – driving demand for infusion pumps in this region. Adopting innovative healthcare technologies as well as increasing home healthcare demand also helps foster market expansion.
Asia-Pacific: Asia-Pacific infusion pump market growth is experiencing unprecedented expansion due to factors including rising population size, healthcare expenditure growth, and improved infrastructure as well as awareness for advanced medical technology solutions. Countries such as China, Japan India, and South Korea all play key roles in expanding this regional market.
Latin America: Latin America is an emerging market for infusion pumps. Countries such as Brazil, Mexico, and Argentina are witnessing increasing adoption due to improved healthcare infrastructure, rising healthcare expenditure, and an emphasis on patient safety. Furthermore, their large populations and increased prevalence of chronic diseases drive demand for infusion pumps within this region.
Middle East and Africa: This region exhibits steady infusion pump market expansion. Countries like United Arab Emirates, Saudi Arabia, and South Africa make significant contributions. Improving healthcare infrastructure, increasing healthcare spending, and rising awareness about advanced medical technology drive demand for infusion pumps within this region.
Drivers
Increasing Prevalence of Chronic Diseases: The rising prevalence of chronic diseases, such as cancer, diabetes, cardiovascular disorders, and neurological conditions, is a major driver for the infusion pump market. Infusion pumps are crucial in delivering medications and therapies for managing chronic conditions, providing accurate dosing, and continuous infusion.
Growing Aging Population: The global aging population is expanding, leading to an increased demand for healthcare services and therapies. Elderly individuals often require long-term medication administration, including infusion therapies, which fuels the demand for infusion pumps.
Advancements in Infusion Pump Technology: Technological advancements in infusion pump devices have significantly influenced market growth. Manufacturers are introducing innovative features such as wireless connectivity, integration with electronic health records (EHRs), dose error reduction systems (DERS), real-time monitoring, and smart pump functionalities. These technological advancements enhance patient safety, improve treatment outcomes, and increase the ease of use for healthcare providers.
Shift towards Home Healthcare: There is a growing trend towards home healthcare, driven by factors such as cost-effectiveness, patient preference, and advancements in technology that enable remote monitoring and support. Infusion pumps are essential in enabling patients to receive complex therapies and medications at home, fostering the demand for ambulatory and portable infusion pumps.
Restraints
Price Concerns of Infusion Pumps: Advanced models with sophisticated features and functionalities may be costly to purchase and adopt in healthcare environments with limited budget constraints or resources; thus preventing their widespread usage across emerging economies. Cost is one factor that may hinder this practice from flourishing fully.
Stringent Regulatory Requirements: Infusion pumps face stringent regulations in developed markets. Complying with them may prove cumbersome and time-consuming for manufacturers, potentially delaying product approval and market entry processes as well as incurring substantial clinical trial expenses for new market entrants who want to stay innovative.
Potential Medication Errors and Safety Concerns: Infusion pumps play an integral part in improving patient safety; however, their use may pose certain risks. Medication errors ranging from incorrect programming, misinterpretation of settings, or mechanical malfunction can have potentially dangerous repercussions that require training for healthcare providers in order to mitigate potential dangers while protecting patient wellbeing. Adding safety protocols will further ensure patient well-being is never jeopardized by medication errors.
Lack of Awareness and Skilled Workforce: In certain regions or healthcare settings, awareness about the advantages and proper uses of infusion pumps may be limited, along with trained healthcare professionals knowledgeable about using and managing them efficiently. Limited awareness can hinder widespread adoption and optimal utilization.
Make an Inquiry Before Picking Up This Report @ https://market.us/report/infusion-pumps-market/#inquiry
Opportunities
Technological Advancements: Continued technological advancements present opportunities for infusion pump manufacturers to innovate and improve their products. Opportunities exist for the development of smart infusion pumps with advanced features like connectivity, interoperability with other healthcare systems, integration with electronic health records (EHRs), and data analytics capabilities.
Home Healthcare and Remote Monitoring: The shift towards home healthcare and the increasing demand for remote monitoring create opportunities for infusion pump manufacturers. There is a growing need for infusion pumps that are user-friendly, portable, and suitable for home use.
Emerging Markets: Emerging markets, particularly in Asia-Pacific, Latin America, and Africa, present significant opportunities for expansion in the infusion pump market. These regions are experiencing rapid economic growth, increasing healthcare expenditure, and improving healthcare infrastructures.
Specialized Infusion Therapies: The demand for specialized infusion therapies, such as immunotherapy, gene therapy, and targeted drug delivery, is increasing. Infusion pump manufacturers have the opportunity to develop specialized pumps designed to deliver these therapies safely and effectively.
Key Players
Baxter International, Inc.
B. Braun Melsungen AG
Medtronic
Becton Dickinson and Company
Insulet Corporation
Fresenius Kabi AG
Roche Diagnostics
InfuTronix Solutions LLC
Other Key Players.
Market Segmentation
Based on Type
Volumetric Pumps
Enteral Pumps
Syringe Pumps
Insulin Pumps
Implantable Pumps
Elastomeric Pumps
PCA Pumps
Based on Disease Indication
Diabetes
Chemotherapy
Analgesia/Pain Management
Gastroenterology
Hematology
Pediatrics/Neonatology
Other Disease Indications
Based on End-User
Hospitals & Clinics
Home Care Settings
Ambulatory Care Settings
Other End-Users
Challenges
Compliance With Stringent Regulatory Requirements: Meeting stringent regulatory requirements is an enormous burden on infusion pump manufacturers. Acquiring necessary certifications, and managing complex approval processes is time-consuming and expensive; adherence to evolving regional regulations only adds another hurdle when entering new markets.
Product Recalls and Safety Concerns: Product recalls due to safety concerns or manufacturing defects can have devastating repercussions for infusion pump manufacturers, both financially and socially. Reducing recall risk requires adhering to quality, safety, and reliability throughout manufacturing to guarantee customer trust and confidence – something infusion pump manufacturers must ensure through stringent quality and safety controls during their processes.
Medication Errors and Patient Safety: Although infusion pumps help promote patient safety, there remains the potential risk of medication errors and adverse events due to programming errors, misinterpretation of settings, incorrect drug compatibility issues, or mechanical malfunction. Therefore it's crucial that healthcare professionals receive sufficient training on patient safety protocols in their workplace as well as include safety features in infusion pump designs in order to mitigate this risk.
Cost and Affordability: Infusion pumps can be costly, especially those equipped with advanced features and capabilities. Their price can be prohibitive in regions with limited healthcare resources or healthcare systems with tight budget constraints; manufacturers need to find an optimal balance between including advanced features while making infusion pumps affordable to ensure wide reachability of infusion pumps.
Recent Development
Integration of Infusion Pumps with Digital Health Platforms: With increasing emphasis being put on connecting infusion pumps with electronic health records (EHRs) and digital health platforms, healthcare providers have an opportunity to access patient data more readily while remotely monitoring therapy progress, remotely tracking infusion therapy sessions in real-time, and making informed decisions regarding personalized patient care.
Smart Infusion Pump Technologies: Smart infusion pumps equipped with features like dose error reduction systems (DERS), barcode scanning, wireless connectivity, and interoperability with EHRs have quickly gained prominence in healthcare facilities worldwide. These technologies improve medication safety while increasing workflow efficiencies and real-time communication between infusion pumps and healthcare providers – ultimately decreasing medication errors while improving patient outcomes.
Home Infusion Therapy Has Expanded: There has been an upsurge in home infusion therapy due to patient preference, cost-effectiveness, and technological developments. Manufacturers have responded by creating portable infusion pumps suitable for home use that enable patients to receive complex therapies while being monitored remotely by healthcare providers. These infusion pumps enable greater patient freedom with respect to location.
Report Scope
| | |
| --- | --- |
| Report Attribute | Details |
| The market size value in 2023 | US$ 12.1 Bn |
| Revenue Forecast by 2032 | US$ 22.6 Bn |
| Global Market Growth Rate (2023 to 2032) | CAGR Of 6.6% |
| Regions Covered | North America, Europe, Asia Pacific, Latin America, and Middle East & Africa, and Rest of the World |
| Historical Years | 2017-2022 |
| Base Year | 2022 |
| Estimated Year | 2023 |
| Short-Term Projection Year | 2028 |
| Long-Term Projected Year | 2032 |
FAQs
Q: What is the projected market size & growth rate of the Infusion Pump Market?
A: Infusion Pump Market accounted for USD 12.1 Bn in 2022 and is expected to grow to around USD 22.6 Bn in 2032.
Q: What are the top players operating in the Infusion Pump Market?
A: The major players are Baxter International, Inc., B. Braun Melsungen AG, Medtronic, Becton Dickinson and Company, Insulet Corporation, Fresenius Kabi AG, Roche Diagnostics, InfuTronix Solutions LLC, Other Key Players.
Q: What is an infusion pump?
A: An infusion pump is a medical device used to deliver fluids, such as medications, nutrients, or fluids, into a patient's body in a controlled and precise manner.
Q: What are the main types of infusion pumps?
A: The main types of infusion pumps include volumetric pumps, syringe pumps, ambulatory pumps, and insulin pumps. Each type is designed for specific applications and has different features.
Q: What are the key drivers of the infusion pump market?
A: Key drivers of the infusion pump market include the rising prevalence of chronic diseases, increasing demand for home healthcare, technological advancements in infusion pump systems, and the growing geriatric population.
Q: What are the main challenges faced by the infusion pump market?
A: The main challenges faced by the infusion pump market include stringent regulatory requirements, product recalls and safety concerns, medication errors, high costs and affordability issues, lack of standardization, cybersecurity risks, and the need for proper training and education of healthcare professionals.
Contact:
Global Business Development Team – Market.us
Market.us (Powered by Prudour Pvt. Ltd.)
Send Email: [email protected]
Address: 420 Lexington Avenue, Suite 300 New York City, NY 10170, United States
Tel: +1 718 618 4351
Website: https://market.us/
Content has been published via 11press. for more details please contact at [email protected]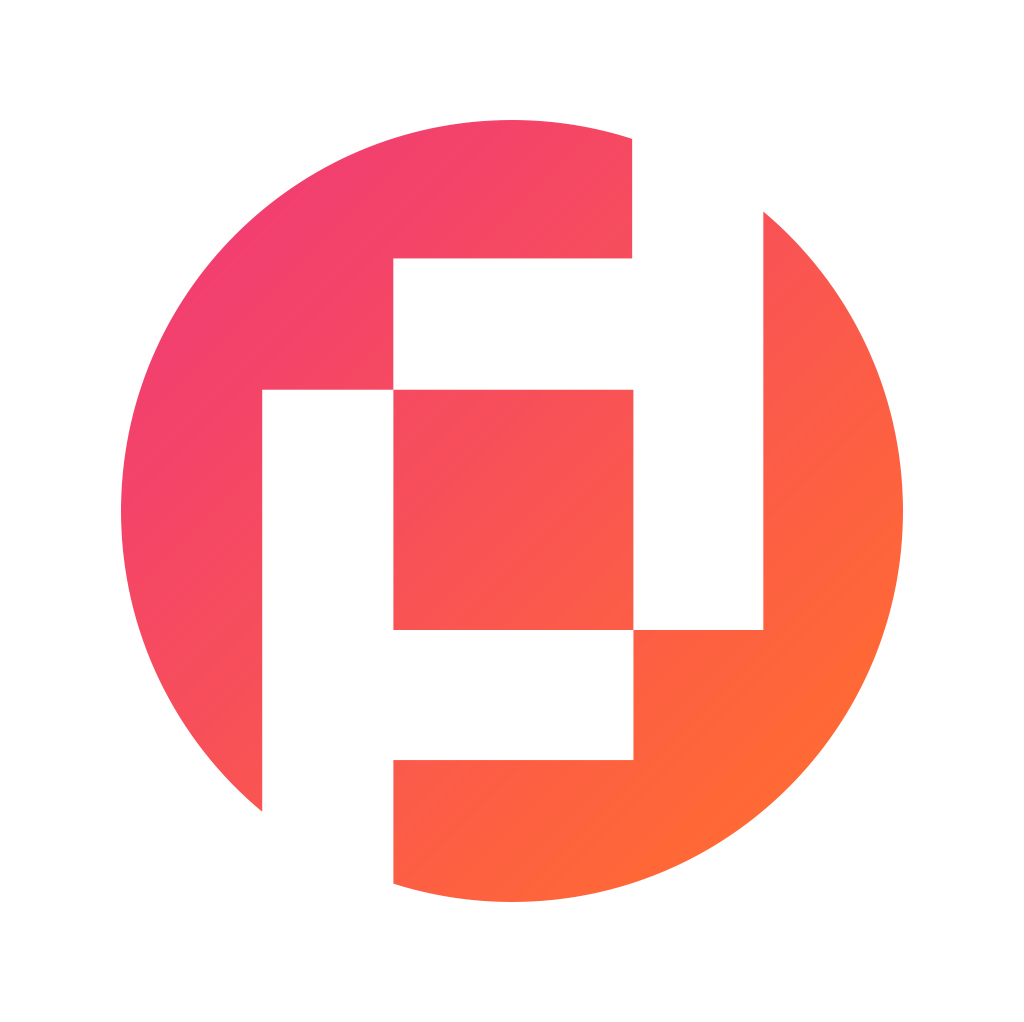 Prudour Private Limited
The team behind market.us, marketresearch.biz, market.biz and more. Our purpose is to keep our customers ahead of the game with regard to the markets. They may fluctuate up or down, but we will help you to stay ahead of the curve in these market fluctuations. Our consistent growth and ability to deliver in-depth analyses and market insight has engaged genuine market players. They have faith in us to offer the data and information they require to make balanced and decisive marketing decisions.
More Posts By Prudour Private Limited