Insulin Market to Exhibit Valuation of USD 28 Billion in 2033, States Market.us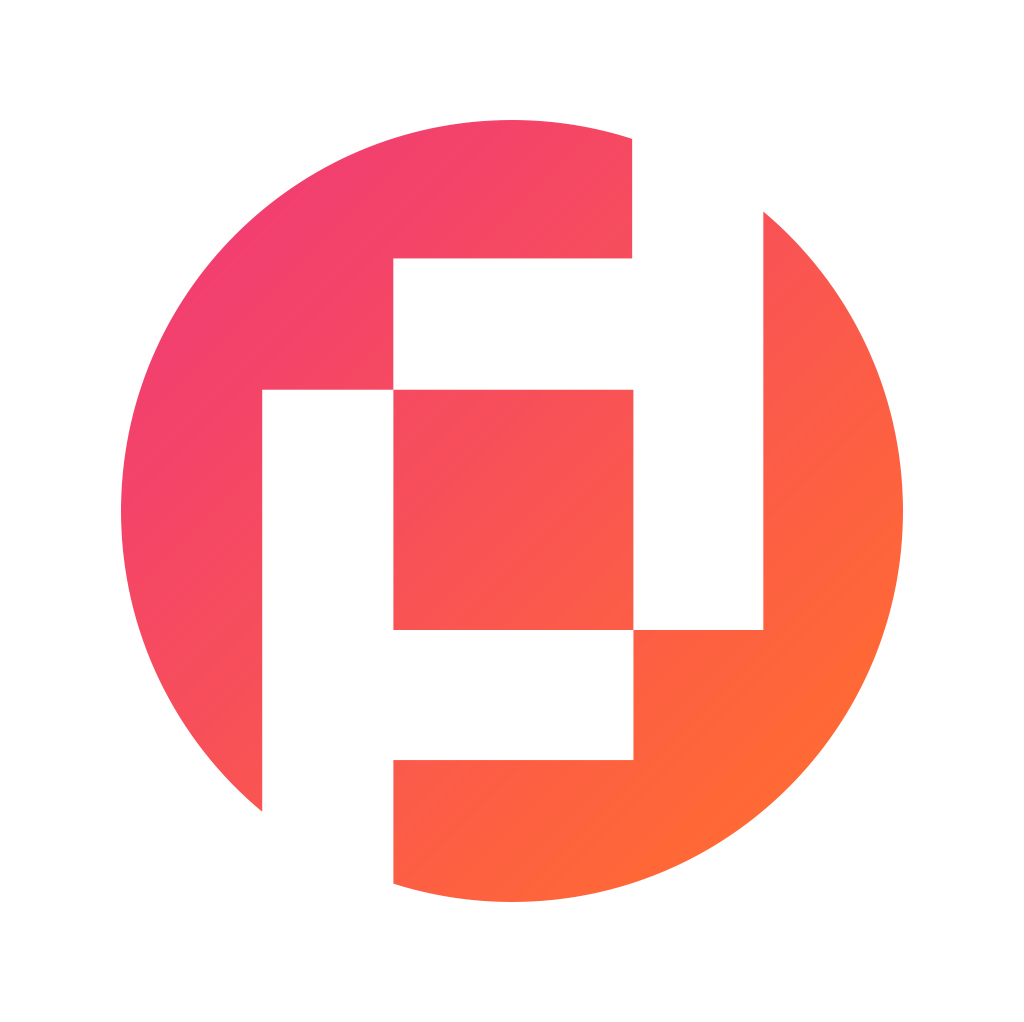 Prudour Private Limited
Updated · Jul 12, 2023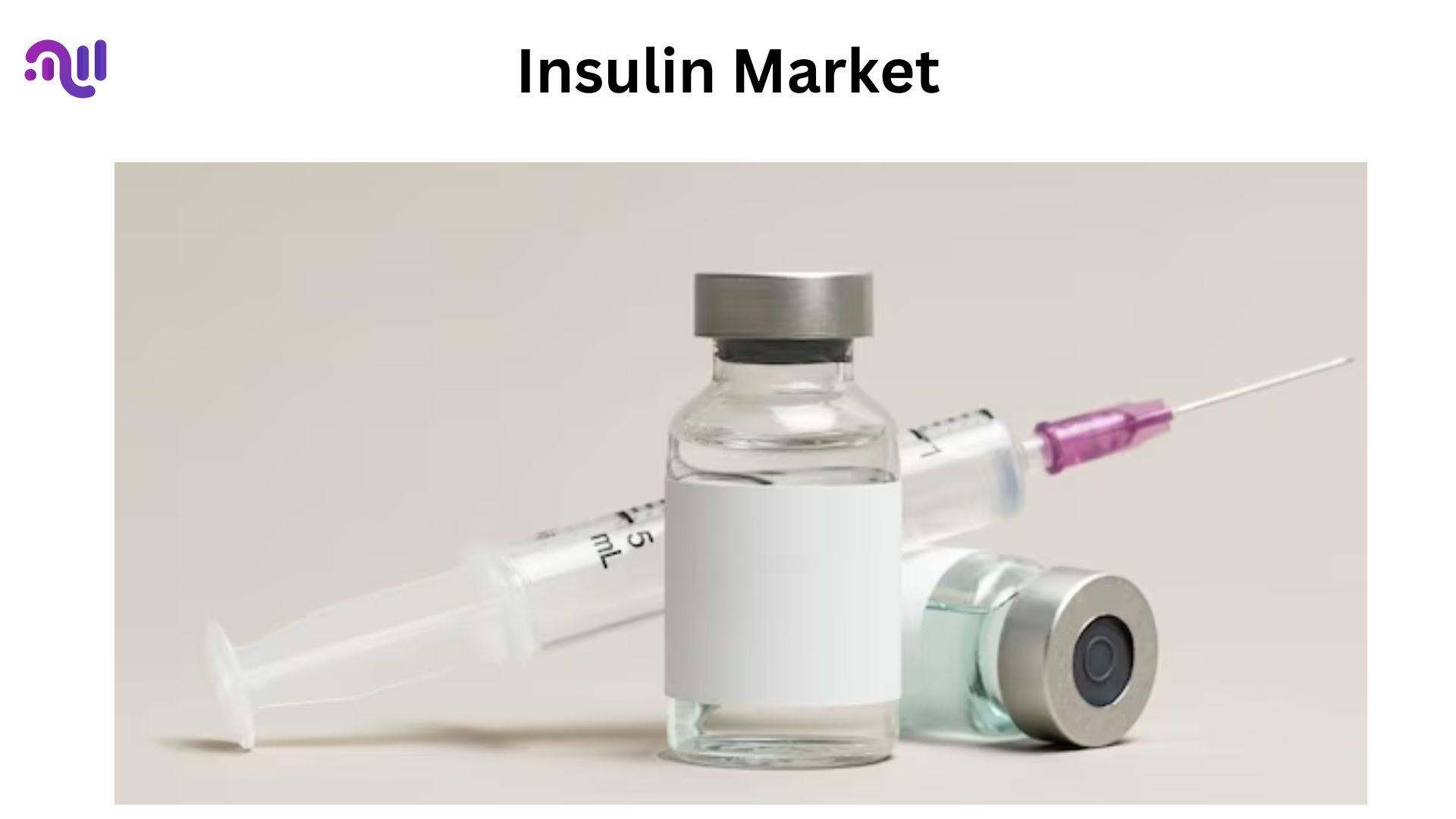 Market Overview
Published Via 11Press : The insulin market is a lucrative industry that plays a critical role in managing diabetes, a chronic disease affecting millions of people worldwide. Insulin is a hormone produced by the pancreas that helps regulate blood sugar levels. However, for individuals with diabetes, their bodies either do not produce enough insulin or are unable to use it effectively.
The insulin market size is expected to be worth around USD 28 Bn by 2032 from USD 22 Bn in 2022, growing at a CAGR of 2.4% during the forecast period from 2022 to 2032
The global insulin market has experienced significant growth over the years due to the rising prevalence of diabetes and an aging population. According to reports, around 463 million adults were living with diabetes in 2019, and this number is projected to increase in the coming years. As a result, there is an increasing demand for insulin products to help manage this chronic condition.
Several major pharmaceutical companies dominate the insulin market, including Eli Lilly and Company, Novo Nordisk A/S, and Sanofi S.A. These companies continuously invest in research and development to improve existing products and develop innovative forms of insulin delivery. The market offers various types of insulin formulations such as rapid-acting, short-acting, intermediate-acting, and long-acting insulins, as well as combination products for better glycemic control.
Despite its growth potential, the insulin market faces challenges related to affordability and accessibility. Insulin prices have been a subject of controversy due to significant increases in recent years. This has led to concerns about patients' ability to afford life-saving medication and sparked discussions regarding price regulation.
Request For Sample Report Here 👉 https://market.us/report/insulin-market/request-sample/
Key Takeaway
Long-acting insulin was the most prevalent insulin type used by consumers in 2022, accounting for 49% of the market share. Long-acting insulin acts to maintain its level in your body by acting gradually over time.
Insulin analogs represent 84% of market shares.
According to applications, type 1 Diabetes Mellitus holds the greatest market share at 75%.
Distribution Channel. With 48% market share, retail pharmacy represents the primary channel for insulin distribution.
By 2022, North America will emerge as the most lucrative insulin market with a 38% market share.
APAC is projected to experience the highest compound annual compound average growth among all regions.
Due to an increasing diabetic population, enhanced healthcare infrastructure improvements, and increasing disposable income levels, APAC is projected to experience fast expansion.
AI Insights: Generative AI's Impact on the Insulin Market
Here are some of the ways that generative AI could impact the insulin market:
Reduce the cost of insulin. Generative AI could be used to design new, more efficient ways to produce insulin. This could lead to lower production costs, which could in turn lead to lower prices for insulin.
Make insulin more accessible. Generative AI could be used to develop new delivery methods for insulin that are more convenient and easier to use. This could make insulin more accessible to people who have difficulty injecting it, such as children and the elderly.
Improve the effectiveness of insulin. Generative AI could be used to develop new forms of insulin that are more effective at controlling blood sugar levels. This could improve the quality of life for people with diabetes.
Regional Snapshot
North America: North America and particularly its U.S. constituent is home to one of the highest incidence rates for diabetes as well as an extensive patient base requiring insulin treatment. Robust healthcare systems, cutting-edge research technologies, and an increase in awareness regarding this illness all play a part in expanding North American markets for insulin usage.
Europe: Europe is another key region in terms of insulin production, with states like Germany, France, the UK, and Italy having large populations living with diabetes and thus necessitating management by virtue of high-quality healthcare infrastructure, favorable reimbursement schemes, and major market players in place.
Asia Pacific: Insulin sales in Asia Pacific countries like China, India, Japan, and South Korea have experienced unprecedented growth over recent years due to lifestyle changes, urbanization, and aging populations. Rising costs associated with healthcare delivery as well as growing awareness and access to diabetes management all play key roles in propelling market expansion in this part of the world.
Latin America, the Middle East, and Africa also contribute significantly to the worldwide insulin market but less so compared with North America, Europe, and Asia Pacific. The growth of urbanization coupled with lifestyle changes as well as improvements to healthcare infrastructure drive their markets for insulin.
Directly Purchase a copy of the report | Quick Delivery Available – by 👉https://market.us/purchase-report/?report_id=20942
Drivers
Increasing Prevalence of Diabetes: The primary driver of the insulin market is the rising prevalence of diabetes globally. Factors such as sedentary lifestyles, unhealthy diets, obesity, and an aging population contribute to the growing number of individuals with diabetes. The increasing patient population necessitates the use of insulin for effective blood sugar management.
Technological Advancements in Insulin Delivery Devices: Advances in insulin delivery devices, such as insulin pens, pumps, and continuous glucose monitoring systems, have improved convenience, accuracy, and ease of use for patients. These technological advancements enhance patient adherence to insulin therapy and contribute to market growth.
Rising Awareness and Improved Diabetes Management: Increased awareness about the importance of diabetes management, early diagnosis, and regular insulin therapy has led to improved patient compliance and treatment outcomes. This, in turn, drives the demand for insulin products.
Restraints
High Cost of Insulin: The cost of insulin can be a significant restraint in some markets. The affordability and accessibility of insulin remain challenges for certain patient populations, leading to underutilization or inadequate insulin therapy.
Complex Regulatory Environment: The insulin market is subject to complex regulatory environments and strict approval processes, which can impede the entry of new insulin products into the market. Regulatory barriers can slow down innovation and limit market growth.
Market Players
Novo Nordisk A/S
Eli Lilly and Company
Sanofi
Biocon Ltd
Wockhardt Ltd
Boehringer Ingelheim International GmbH
Julphar
United Laboratories International Holdings Limited
Tonghua Dongbao Pharmaceutical Co. Ltd.
Ypsomed AG
Braun Melsungen AG
Biodel Inc
Shanghai Fosun Pharmaceutical Co Ltd
Tonghua Dongbao
Other key Players
Market Segmentation
Based on Product Type
Rapid-Acting Insulin
Long-Acting Insulin
Combination Insulin
Biosimilar
Other Products
Based on Type
Human Insulin
Insulin Analog
Based on Application
Type 1 Diabetes Mellitus
Type 2 Diabetes Mellitus
Based on Distribution Channel
Hospitals
Retail Pharmacies
Other Distribution Channel
Opportunities
Emerging Markets: There are significant growth opportunities in emerging markets, particularly in Asia Pacific, Latin America, and Africa, where the prevalence of diabetes is increasing. Improving healthcare infrastructure, rising disposable incomes, and expanding access to healthcare present opportunities for market expansion.
Technological Innovations: Continuous research and development efforts are focused on improving insulin formulations, enhancing delivery devices, and exploring alternative insulin delivery methods. Technological innovations have the potential to improve patient convenience, adherence, and treatment outcomes.
Challenges
Competition from Biosimilar Insulin: The availability of biosimilar insulin, which is a less expensive alternative to branded insulin, poses a challenge to market growth. Biosimilar products may gain market share, particularly in regions where cost is a significant factor.
Stringent Regulatory Requirements: Insulin manufacturers face stringent regulatory requirements, particularly related to manufacturing standards, quality control, and safety. Complying with these regulations can be a challenge, especially for smaller market players.
Future Prospects and Emerging Trends in the Market
The future prospects in the insulin market are increasingly promising, with a growing number of individuals being diagnosed with diabetes worldwide. As the prevalence of diabetes continues to rise, so does the demand for insulin. This provides significant opportunities for pharmaceutical companies to invest in research and development to develop improved versions of insulin, including long-acting and fast-acting formulations. The market is also witnessing an increasing adoption of insulin pumps and continuous glucose monitoring systems, which allow for more precise control over blood sugar levels.
Emerging trends in the insulin market include the development of smart insulin pens that can track dosage information and transmit data to healthcare providers. These pens aim to improve medication adherence by providing reminders and personalized dosing instructions to patients. Additionally, there is a growing interest in developing oral formulations of insulin that could potentially replace injectable forms, offering a more convenient option for patients. Furthermore, gene therapy approaches are being explored as potential alternatives to traditional insulin administration methods.
Make an inquiry before picking up this report 👉 https://market.us/report/insulin-market/#inquiry
Recent Developments
In Aug 2021- The U.S. Food and Drug Administration (FDA) approved an expanded label for Lyumjev, a rapid-acting insulin from Eli Lilly and Company that is indicated to improve glycemic control in adults with type 1 and type 2 diabetes. This label now includes instructions for administration using an insulin pump and continuous subcutaneous insulin infusion.
Report Scope
| | |
| --- | --- |
| Report Attribute | Details |
| The market size value in 2022 | USD 22 Bn  |
| Revenue Forecast by 2032 | USD 28 Bn |
| Growth Rate | CAGR Of 2.4% |
| Regions Covered | North America, Europe, Asia Pacific, Latin America, and Middle East & Africa, and Rest of the World |
| Historical Years | 2017-2022 |
| Base Year | 2022 |
| Estimated Year | 2023 |
| Short-Term Projection Year | 2028 |
| Long-Term Projected Year | 2032 |
Frequently Asked Questions 
Q: What is the insulin market?
A: The insulin market refers to the global market for insulin and related products used in the management of diabetes. It includes various types of insulin formulations, such as rapid-acting, short-acting, intermediate-acting, long-acting, and pre-mixed insulin. The market also encompasses insulin delivery devices like insulin pens, pumps, and continuous glucose monitoring systems.
Q: What is the current size of the insulin Market?
A: The Global Insulin Market size is USD 22 Bn in 2022.
Q: What is the projected growth rate for the insulin Market?
A: The insulin market is expected to grow at a CAGR of 2.4% from 2023 to 2032.
Contact:
Global Business Development Team – Market.us
Market.us (Powered by Prudour Pvt. Ltd.)
Send Email: [email protected]
Address: 420 Lexington Avenue, Suite 300 New York City, NY 10170, United States
Tel: +1 718 618 4351
Website: https://market.us/
Content has been published via 11press. for more details please contact at [email protected]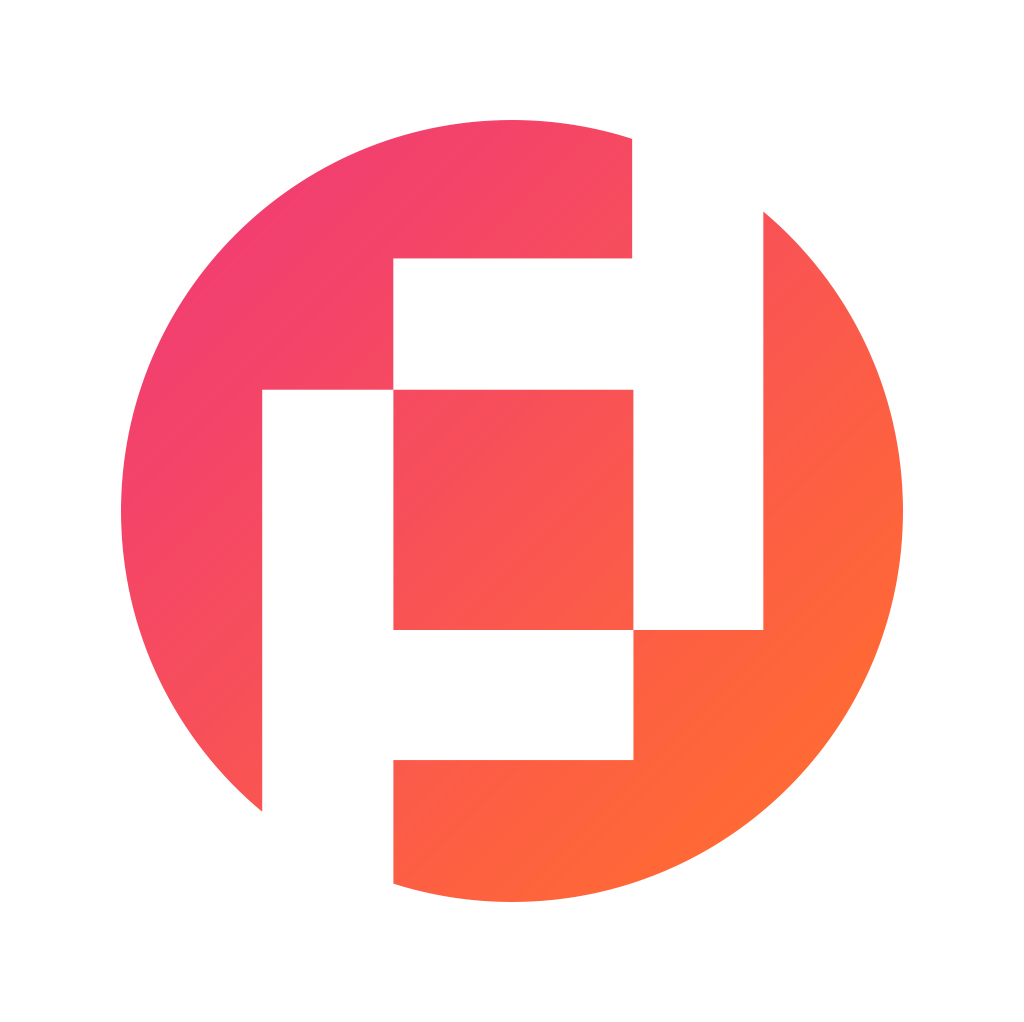 Prudour Private Limited
The team behind market.us, marketresearch.biz, market.biz and more. Our purpose is to keep our customers ahead of the game with regard to the markets. They may fluctuate up or down, but we will help you to stay ahead of the curve in these market fluctuations. Our consistent growth and ability to deliver in-depth analyses and market insight has engaged genuine market players. They have faith in us to offer the data and information they require to make balanced and decisive marketing decisions.
More Posts By Prudour Private Limited