Medical Device Cleaning Market is Predicted USD 86.7 Billion In Revenues By 2032; CAGR of 17.6% | Market.Us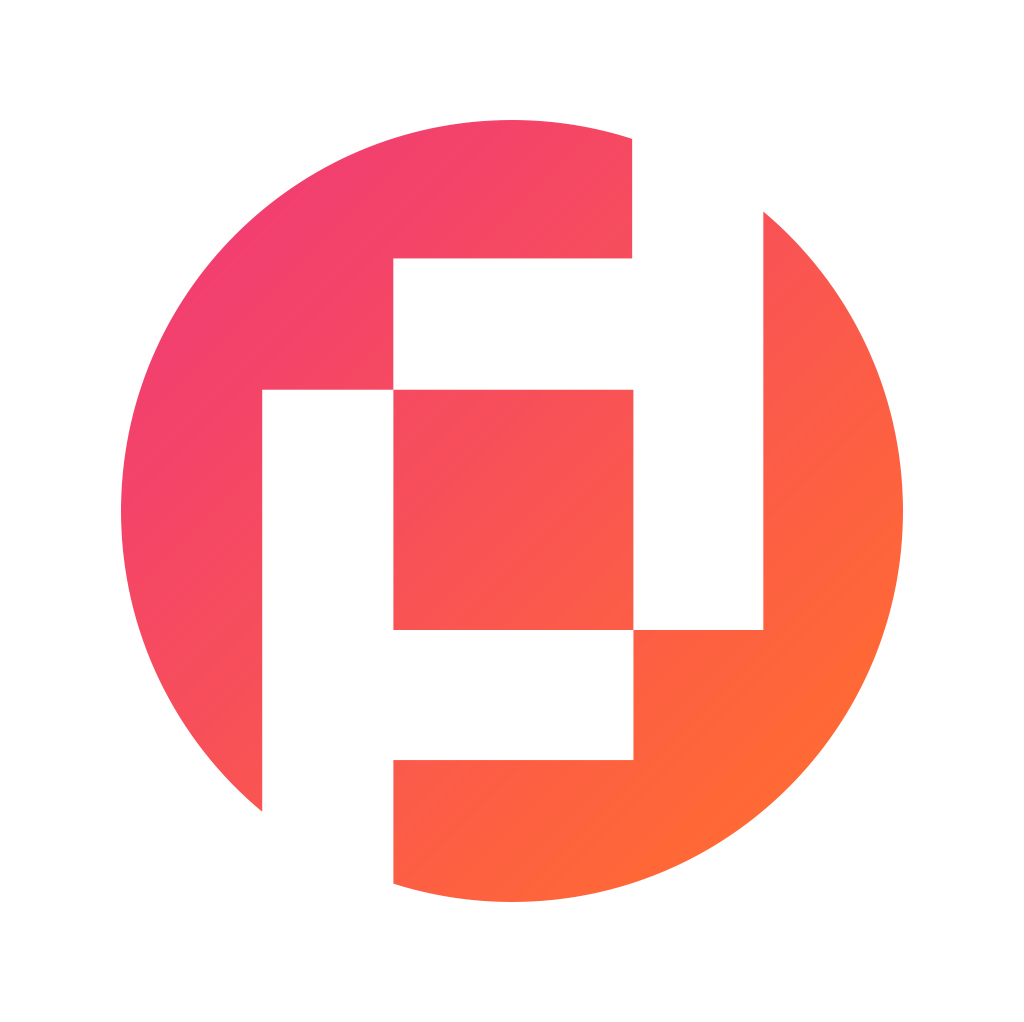 Prudour Private Limited
Updated · Jul 06, 2023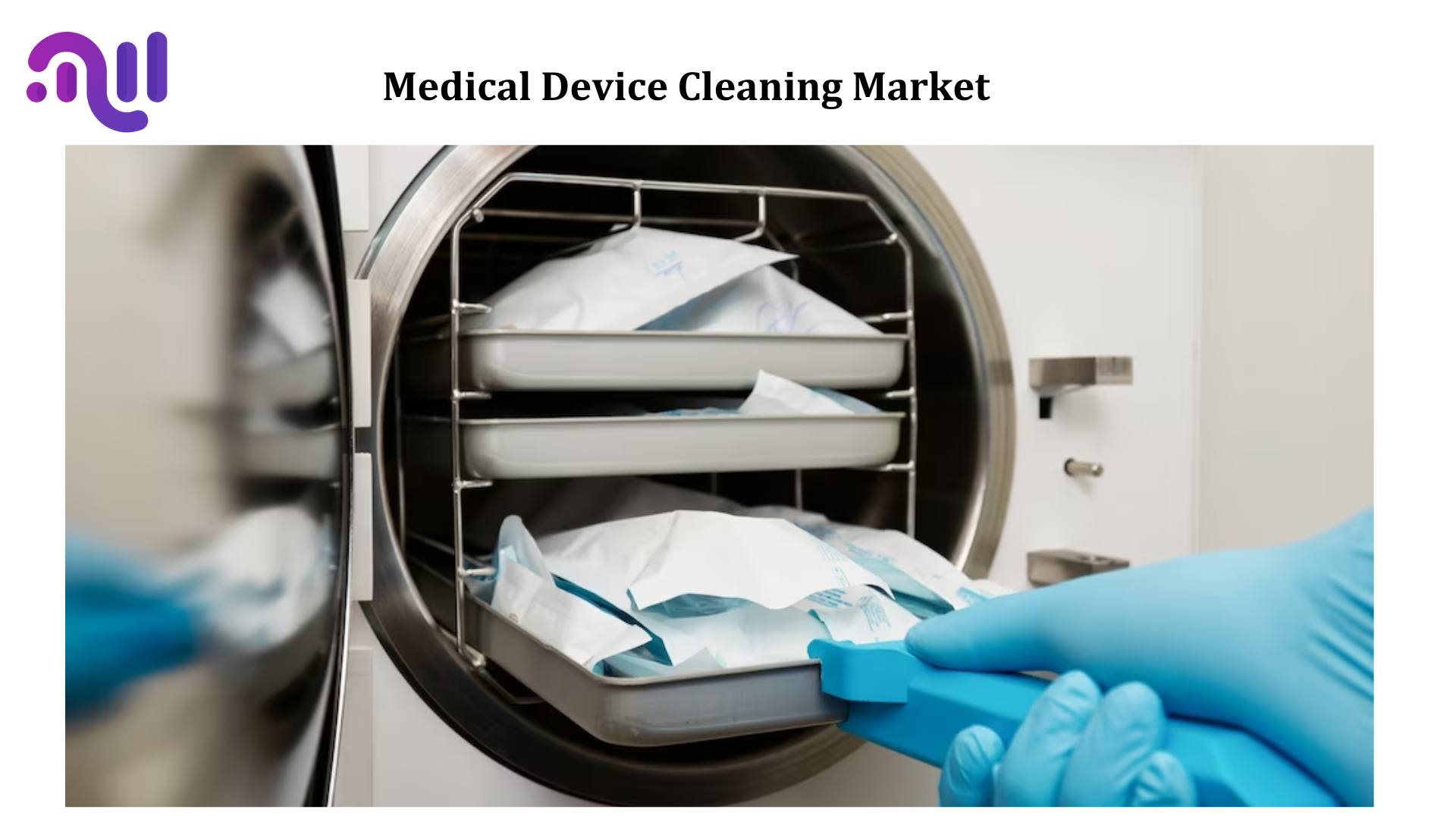 WHAT WE HAVE ON THIS PAGE
Market Overview
Published Via 11Press : The Medical Device Cleaning Market refers to an industry dedicated to cleaning and disinfecting various healthcare devices used in healthcare settings such as surgical instruments, endoscopes, ultrasound probes, patient monitoring equipment etc. Effective cleaning and disinfection are vital in order to limit infection spread while guaranteeing patient safety.
The Medical Device Cleaning Market Size Was To Reach USD 17.9 Billion In 2022 And is Projected To Reach a Revised Size Of USD 86.7 Billion By 2032, Growing At A CAGR of 17.6%
Medical device cleaning market growth can be seen through its growing importance to infection control in healthcare facilities. Antibiotic-resistant bacteria and healthcare-associated infections continue to spread quickly across hospitals worldwide; due to this rise, stringent cleaning protocols must be put in place in order to guarantee medical devices are free from contaminants and remain clean.
Request For Sample Report Here:  https://market.us/report/medical-device-cleaning-market/request-sample/
At present, various cleaning technologies and methods are utilized in the medical device cleaning market. Manual methods using brushes and detergent are commonly employed as initial cleaners while more sophisticated solutions such as automated systems, ultrasonic cleaners, and washer-disinfectors may also be utilized to achieve an increased level of cleaning and disinfection.
Key Takeaways
As Infection Control Gains In Significance in Healthcare Settings: With rising awareness surrounding infection control in healthcare environments and proper disinfection of medical devices being essential to reduce infection risks and ensure patient safety, the medical device cleaning market has experienced considerable growth over time.
Diverse Range of Devices: The market encompasses an expansive assortment of medical devices, from surgical instruments and endoscopes to endoscopes, ultrasound probes, and patient monitoring equipment – each device requires its own set of cleaning protocols to effectively eliminate contaminants while upholding functionality and ensure continued usability.
Cleaning Methods and Technologies: Cleaning methods vary greatly, from manual methods with brushes and detergent to more sophisticated systems such as automated cleaners, ultrasonic cleaners, and washer-disinfectors that augment and ensure thorough disinfection of surfaces. These technologies optimize cleaning efforts while guaranteeing thorough disinfection processes.
Compliance With Regulatory Guidelines: Regulator bodies such as FDA have put into effect guidelines and requirements for cleaning validation to ensure its efficiency, making compliance essential in maintaining quality and safety in healthcare facilities and manufacturers alike.
Demand Growth: Demand in this market should grow as healthcare facilities invest in improving their cleaning practices, such as adopting more complex medical devices with intricate designs or materials that necessitate special cleaning methods and products for disinfection.
Country Wise Insights
| | |
| --- | --- |
| Country | 2022 – Revenue Share (%)  |
| The United States | 35.0 |
| Germany | 15.0 |
| Australia | 10.0 |
| Japan | 10.0 |
| North America | 50.0 |
| Europe | 65.0 |
| United Kingdom | 5.0 |
Regional Analysis
North America: Led by the United States and Canada, North America holds an extensive share of the medical device cleaning market. A combination of strong healthcare infrastructure, stringent infection control regulations, key market players' presence, as well as increasing emphasis on cleaning validation technology is driving market expansion here.
Europe: Europe stands as another prominent region in the medical device cleaning market, with countries like Germany, the UK, France, and Italy contributing significantly to market development. Europe boasts robust healthcare systems with favorable reimbursement policies as well as high standards of infection control regulations which support market expansion.
Asia Pacific: This region presents immense potential in the medical device cleaning market. Due to rapidly expanding healthcare infrastructure and investment trends in healthcare facilities as well as raising awareness about infection control measures, market expansion in this region can be found everywhere from China, Japan, and India to South Korea and more.
Latin America: Latin America's medical device cleaning market is experiencing steady expansion. Countries such as Brazil and Mexico are key contributors to its expansion. Improving healthcare infrastructure, rising expenditure, and greater awareness about infection control measures all play key roles.
Middle East and Africa: The Middle East and Africa regions present promising prospects in terms of medical device cleaning solutions market growth. Countries such as Saudi Arabia, UAE, and South Africa have made substantial investments in healthcare infrastructure with infection control as a top priority; additionally, medical tourism facilities increase in number, further driving up demand.
Drivers
An Expanding Focus on Infection Control: With antibiotic-resistant bacteria proliferating throughout healthcare settings and hospital-acquired infections becoming an increasing threat, infection control has taken on greater prominence within medical facilities.
Compliance with Regulatory Requirements: Regulator bodies such as the Food and Drug Administration in the US (FDA) or similar international agencies have established specific cleaning validation regulations, mandating compliance by healthcare facilities and manufacturers alike. Compliance with such regulatory standards fuels an ever-increasing need for effective cleaning solutions and processes to adhere to standards set by these bodies.
Rising Medical Procedures: Worldwide medical procedures such as surgeries, endoscopic procedures, and diagnostic tests have increased dramatically over recent years, prompting an explosion in demand for properly cleaned and disinfected medical devices that drive growth in medical device cleaning markets like these.
Advances in Medical Device Technology: As medical technology evolves to encompass increasingly intricate devices with complex materials, cleaning them becomes a daunting challenge. Traditional cleaning methods alone may not suffice, necessitating more specialized cleaning processes and technologies that provide thorough disinfection.
Market Segmentation
By Device
Non-Critical
Semi-Critical
Critical
By Process
Sterilization
Disinfection
Ethylene Dioxide
Cleaning
Automatic Cleaning
Manual Cleaning
By EPA
High Level
Intermediate Level
Low Level
By Application
Surgical Instruments
Endoscopes
Ultrasound Probes
Dental Instruments
Other Applications
By End-User
Hospitals & Clinics
Diagnostic Centers
Dental Clinics
Ambulatory Surgical Centers
Other End-users
Key Players
Steris plc.
Rhuof Corporation
Oro Clean Chemie AG
Cantel Medical Corporation
Ecolab Inc.
Sklar Corporation
Getinge AB
3 M Company
Integra Lifesciences Holdings Corporation
Metrex Research, LLC
Other Key Players
Make an Inquiry Before Picking Up This Report @ https://market.us/report/medical-device-cleaning-market/#inquiry
Opportunities
Demand for Outsourced Cleaning Services: Healthcare facilities have seen an increased need to outsource medical device cleaning processes to specialized cleaning service providers, creating an opportunity for companies offering these solutions to expand and meet this rising demand for professional solutions.
Integrating Automation and Robotics: Integrating automation and robotics in medical device cleaning offers significant opportunities to increase both efficiency and effectiveness. Automated cleaning systems can streamline cleaning procedures while decreasing human error for reliable cleaning outcomes – offering companies that invest in developing advanced robotic technologies an incredible chance for growth.
Environmentally-Friendly Cleaning Solutions: As sustainability becomes an increasing focus in healthcare facilities and manufacturing companies alike, eco-friendly cleaning options that align with sustainability goals have become increasingly sought-after. Healthcare facilities and manufacturers alike are seeking options that align with this goal when developing cleaning agents and disinfectants that can open new market opportunities for them.
Collaboration With Healthcare Facilities and Manufacturers: Market players who seek to join forces with healthcare facilities or medical device manufacturers have an advantage in working closely together; doing so could allow for custom cleaning protocols, validation processes, and equipment that meets specific medical device cleaning needs.
Challenges
Complex Device Designs: Medical device designs have become more intricate over the past decades, creating difficulties for cleaning and disinfection processes. Medical devices featuring intricate parts, narrow channels, and delicate materials require specific cleaning protocols to ensure effective decontamination; developing protocols and technologies capable of efficiently cleansing such complex devices is a real challenge to this industry.
Stringent Regulatory Requirements: Regulatory guidelines and cleaning validation requirements have become more stringent in recent years, placing healthcare facilities and manufacturers under greater strain to adhere to them in order to guarantee patient safety without incurring penalties or incurring fines for noncompliance. Meeting these stringent standards may prove challenging requiring significant investments into validation studies and documentation in order to remain compliant.
Variability in Cleaning Practices: Healthcare facilities differ considerably when it comes to their cleaning practices and outcomes, leading to inconsistency between facilities in terms of results and consistency in the implementation of protocols or resources available; staff training or availability could affect effectiveness and consistency across facilities requiring disinfection processes requiring multiple resources requiring disinfecting.
Recent Development
Automation and Robotics: With increasing emphasis placed on automating medical device cleaning processes, companies have designed robotic systems capable of handling, cleaning, and disinfecting medical devices efficiently – offering consistent cleaning outcomes while eliminating human error while increasing productivity. These automated solutions offer consistency across devices for consistent cleaning outcomes as well as reduced human error for greater productivity gains.
Advanced Cleaning Technologies: In response to complex device designs, markets have witnessed the introduction of innovative cleaning technologies like ultrasonic cleaners that use high-frequency sound waves to effectively remove contaminants from intricate device surfaces and narrow channels, thus increasing cleaning effectiveness while simultaneously decreasing manual labor requirements. These advanced systems reduce the manual effort required in cleaning processes while improving cleaning effectiveness as a whole.
Integrating Artificial Intelligence (AI): Artificial intelligence has been implemented into some cleaning systems to optimize cleaning processes and increase efficiency. AI algorithms can analyze cleaning data, detect patterns in it and optimize cleaning parameters according to different medical devices; thus enabling adaptive cleaning processes which enhance cleaning efficacy.
Report Scope
| | |
| --- | --- |
| Report Attribute | Details |
| The market size value in 2023 | USD 17.9 Bn |
| Revenue Forecast by 2032 | USD  86.7 Bn |
| Global Market Growth Rate (2023 to 2032) | CAGR Of 17.6 % |
| Regions Covered | North America, Europe, Asia Pacific, Latin America, and Middle East & Africa, and Rest of the World |
| Historical Years | 2017-2022 |
| Base Year | 2022 |
| Estimated Year | 2023 |
| Short-Term Projection Year | 2028 |
| Long-Term Projected Year | 2032 |
FAQs
Q1: What is the medical device cleaning market?
A1: The medical device cleaning market refers to the industry involved in cleaning and disinfecting medical devices used in healthcare settings.
Q2: How big is the Medical Device Cleaning Market?
A2: The global Medical Device Cleaning Market size was estimated at USD 17.9 billion in 2022 and is expected to reach USD 86.7 billion in 2032.
Q3: What is the Medical Device Cleaning Market Growth?
A3: The global Medical Device Cleaning Market is expected to grow at a compound annual growth rate of 17.6%.
Q4:Who are the key companies/players in the Medical Device Cleaning Market?
A4:Some of the key players in the Medical Device Cleaning Markets are Steris plc., Rhuof Corporation, Oro Clean Chemie AG, Cantel Medical Corporation, Ecolab Inc., Sklar Corporation, Getinge AB, 3 M Company, Integra Lifesciences Holdings Corporation, Metrex Research, LLC, Other Key Players
Q5: Why is medical device cleaning important?
A5: Medical device cleaning is crucial for preventing the spread of infections, maintaining patient safety, and ensuring the effective functioning of medical devices.
Contact
Global Business Development Team – Market.us
Market.us (Powered by Prudour Pvt. Ltd.)
Send Email: [email protected]
Address: 420 Lexington Avenue, Suite 300 New York City, NY 10170, United States
Tel: +1 718 618 4351
Website: https://market.us/
Content has been published via 11press. for more details please contact at [email protected]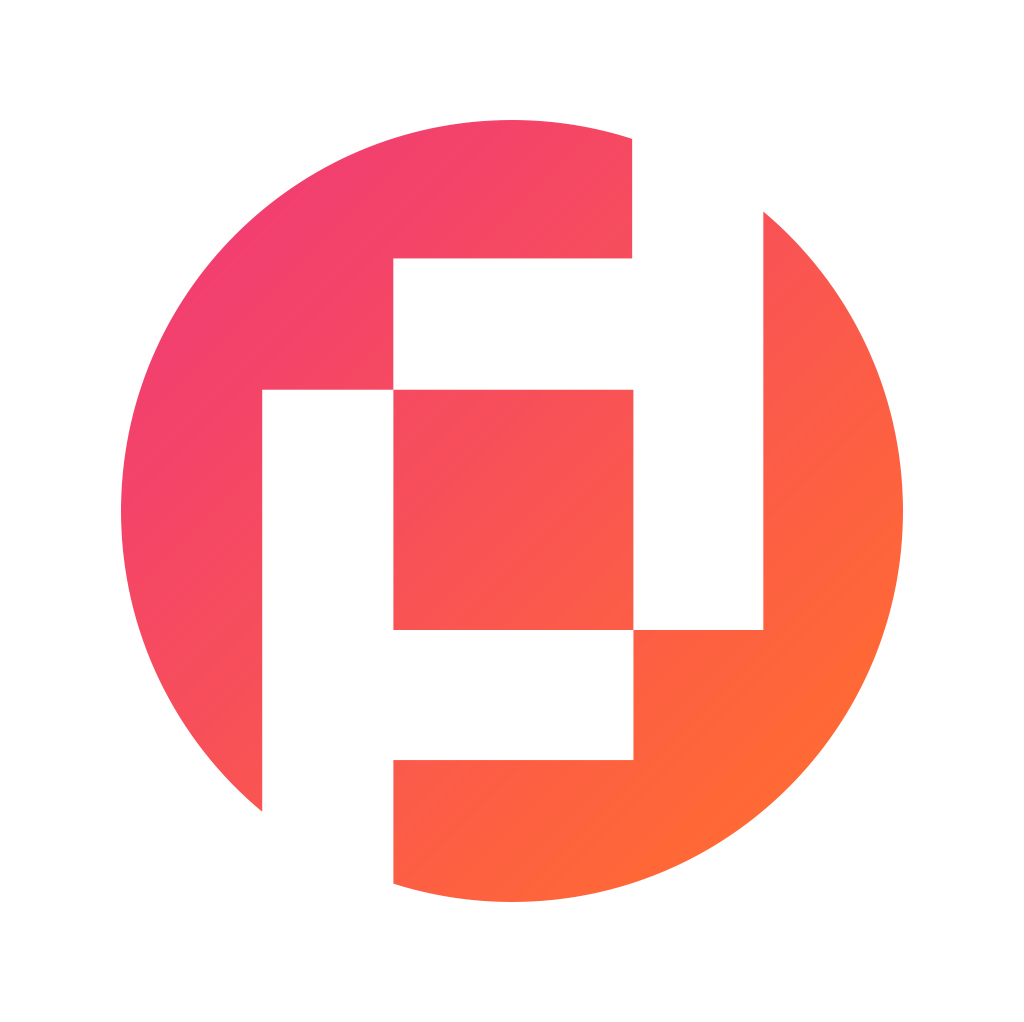 Prudour Private Limited
The team behind market.us, marketresearch.biz, market.biz and more. Our purpose is to keep our customers ahead of the game with regard to the markets. They may fluctuate up or down, but we will help you to stay ahead of the curve in these market fluctuations. Our consistent growth and ability to deliver in-depth analyses and market insight has engaged genuine market players. They have faith in us to offer the data and information they require to make balanced and decisive marketing decisions.
More Posts By Prudour Private Limited