Mobile Edge Computing Market is expected to reach USD 385.46 Bn by 2033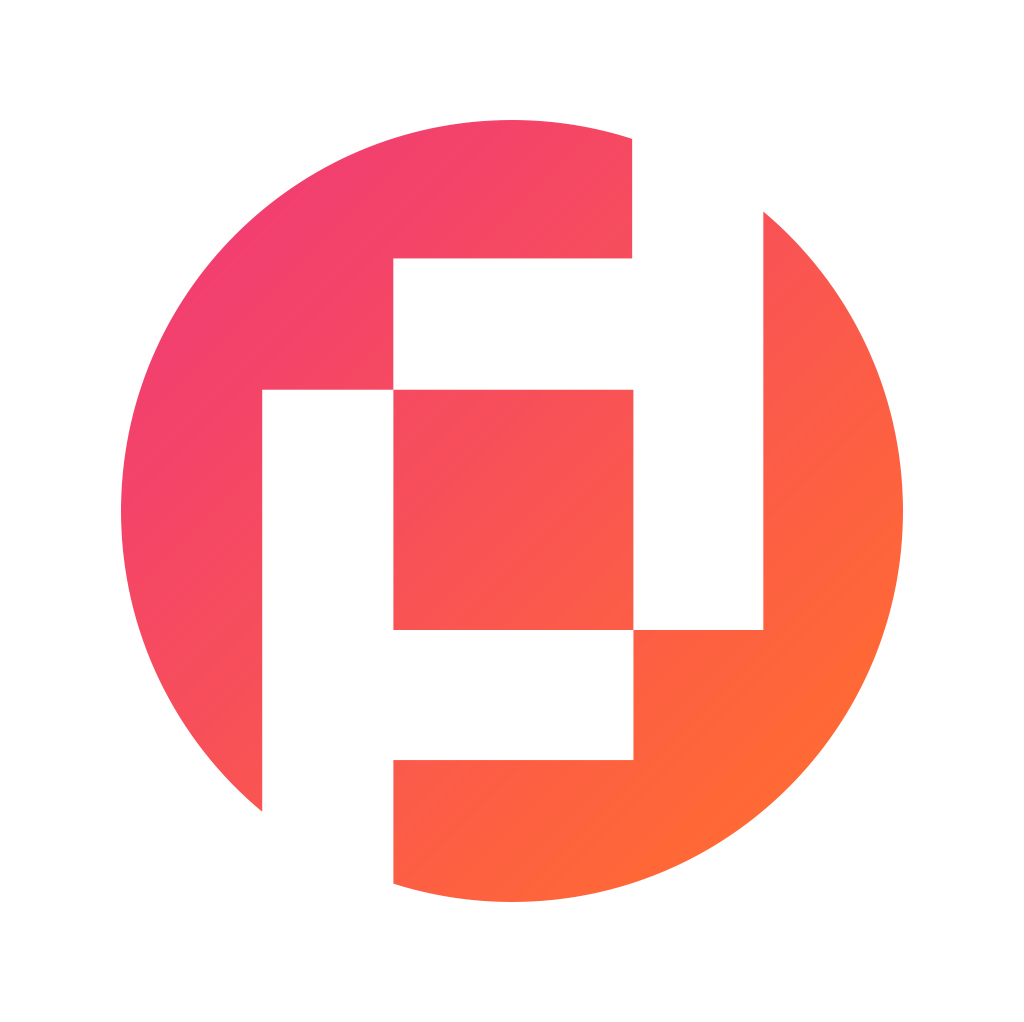 Prudour Private Limited
Updated · Mar 29, 2023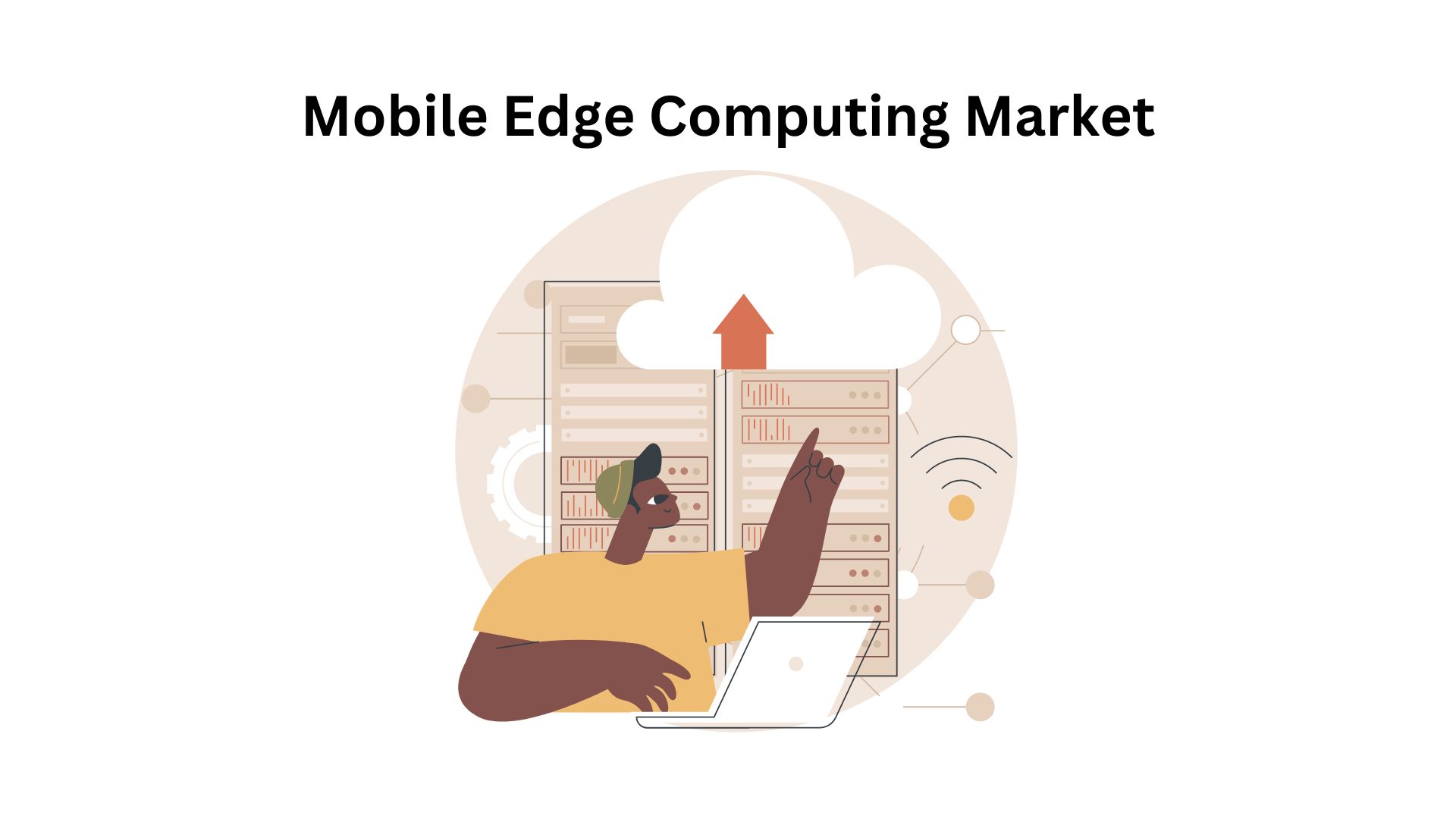 WHAT WE HAVE ON THIS PAGE
Market Overview
Published Via 11Press: Mobile Edge Computing (MEC) is the deployment of computing resources and services at the edge of a mobile network, closer to the end user. This technology reduces latency, boosts network efficiency, and enhances user experience by offloading computing tasks from centralized cloud data centers to the network edge. The market is being driven by 5G networks offering higher bandwidth, lower latency, and better connectivity which make MEC more feasible. Moreover, IoT devices are seeing increasing adoption across various industries which is further fueling growth in this space.
The Global Mobile Edge Computing Market is expected to reach USD 385.46 Bn by 2033, up from USD 15.50 Bn in 2023. This growth rate CAGR of 37.9% is forecast for the period 2023-2033.
North America is forecast to lead the MEC market, due to major players such as Intel Corporation, Hewlett Packard Enterprise Development LP and IBM Corporation and the high adoption of advanced technologies in that region. Europe and Asia-Pacific regions are also anticipated to experience significant growth within this space due to increased investments in 5G infrastructure and the widespread application of advanced technologies across various industries.
Key Takeaways
Increased Demand for Low-Latency Applications: The growing need for low-latency applications such as augmented reality, virtual reality and autonomous vehicles is driving the adoption of Mobile Edge Computing (MEC). MEC helps reduce latency and enhances user experience in these scenarios.
Collaboration among Stakeholders: Collaboration among network operators, cloud service providers and other players is essential for the successful running of the Mobile Edge Computing market. This cooperation guarantees interoperability, security and the development of common standards.
Use Cases: Mobile Edge Computing is finding applications in a range of industries, such as healthcare, gaming and industrial automation. In healthcare, for instance, MEC can enable remote patient monitoring and real-time analysis of patient data.
Challenges: For Mobile Edge Computing to be successful, several challenges need to be overcome. These include network latency, security breaches, privacy violations and lack of standardization.
Get a Sample Report @ https://marketresearch.biz/report/mobile-edge-computing-market/request-sample/
Regional Snapshot
North America is a leading market for MEC, driven by the adoption of advanced technologies like 5G and IoT. Major companies such as Intel, Dell, and Hewlett Packard Enterprise have invested heavily in MEC solutions. Furthermore, the US government is actively encouraging adoption through initiatives like Spectrum Frontiers by the FCC which aim to open up more spectrum for 5G and other advanced wireless services.
Europe is a major market for MEC, with several countries such as Germany, France and the UK investing in infrastructure. The European Telecommunications Standards Institute (ETSI) has created standards for MEC deployment across the region which has created an efficient framework. Furthermore, the European Commission is actively encouraging MEC adoption as part of its Digital Single Market initiative which seeks to create an interconnected digital economy across the EU.
The Asia-Pacific area is one of the quickest developing business sectors for MEC, driven by the fast reception of 5G and IoT advances. Nations like China, Japan, and South Korea have put vigorously in MEC framework fully intent on making a more productive and associated computerized economy. Moreover, there are a few key parts like Huawei, Samsung, and NEC working here which are driving the improvement of MEC arrangements.
The Center East and Africa (MEA) locale is as yet creating a business opportunity for MEC arrangements, yet it holds a colossal commitment. Nations like the UAE, Saudi Arabia, and Qatar are putting vigorously into the 5G foundation which is driving interest in MEC items. Besides, with its huge versatile client populace, there are sufficient chances for sellers inside this district.
Drivers
Growing Demand for Low-Latency Applications: Low latency is essential in real-time applications like video streaming, online gaming and augmented reality. MEC reduces latency by bringing computing resources closer to end-users devices, which is encouraging its adoption across various sectors.
Increased adoption of Internet of Things devices: As the Internet of Things (IoT) continues to generate an immense amount of data, MEC can help process it quickly, efficiently and securely by bringing computing resources closer to IoT devices – thus encouraging their adoption.
5G Network Rollout: MEC is expected to play an integral role in 5G networks by providing an IT service environment at the edge of mobile networks. This technology helps reduce the load on core networks and delivers low latency – essential for delivering high-bandwidth applications.
Growth in Cloud Computing: The exponential expansion of cloud computing is motivating the adoption of MEC as it brings these capabilities to the edge of mobile networks, offering enhanced cloud computing resources.
Increasing Demand for Mobile Video: The growing interest in mobile video is driving the adoption of MEC as it helps reduce latency and enhances the user experience when streaming services.
Real-Time Data Analysis Needed: MEC can efficiently and securely process data at the edge of a mobile network, leading to its adoption for real-time data analytics applications such as predictive maintenance, fraud detection, and autonomous vehicles.
Restraints
Absence of Normalization: Sadly, there is at present no normalization in the MEC market. This absence of attachment might cause fracture and interoperability gives that impede the reception of this trend-setting innovation.
Security Worries: As MEC depends on nervous gadgets, there are security concerns with respect to information transmission and capacity. The probability of digital assaults and information breaks is high, which could upset the reception of MEC innovation.
High Execution Expenses: Carrying out MEC requires a significant interest in framework, programming, and equipment. This significant expense might dissuade a few associations from embracing this innovation.
Looking for more information? Share your detailed inquiry here for more information https://marketresearch.biz/report/mobile-edge-computing-market/#inquiry
Opportunities
The emergence of New Business Models: MEC can enable innovative business models, such as edge-as-a-service, where service providers offer computing resources to third-party developers and enterprises. This opens up new revenue opportunities for MEC service providers.
Integration with Emerging Technologies: MEC can be seamlessly integrated with cutting-edge technologies like Artificial Intelligence (AI), Machine Learning (ML), and the Internet of Things (IoT), creating new use cases while increasing efficiency and effectiveness within existing applications.
Deployment into New Industries: MEC can be utilized in industries such as healthcare, manufacturing and transportation where fast real-time data processing is essential. This presents MEC service providers with new opportunities.
Collaboration with Network Operators: Network operators can assist MEC service providers in addressing interoperability and security issues, as well as providing seamless integration with the mobile network. Doing so allows MEC service providers to offer more reliable services for their customers.
Increased Focus on Edge Computing: With the growing importance of edge computing in today's connected world, MEC technology is finding a receptive market. This provides MEC service providers with an opportunity to reach a wider audience and expand their customer base.
Challenges
Lack of Awareness: Despite the advantages offered by MEC, many organizations are unaware of its capabilities and how it can assist their business operations. This lack of understanding may prevent some organizations from adopting MEC technology.
Interoperability Issues: Lack of standardization in the MEC market can lead to interoperability problems between different systems. This creates fragmentation and makes it difficult for organizations to adopt MEC technology.
Security Concerns: As MEC relies on edge devices, there are security concerns regarding data transmission and storage. The potential risk of cyber-attacks and data breaches is high, potentially impeding the adoption of MEC technology.
Scalability: MEC must be able to scale in order to accommodate the growing number of connected devices and the enormous amounts of data they produce. Unfortunately, scaling MEC infrastructure can be challenging due to its intricate network topology and need for high-performance computing resources.
High Implementation Costs: MEC requires a significant investment in infrastructure, software and hardware to implement. This may deter some organizations from adopting this technology.
Limited Coverage: MEC coverage is currently only available in areas with a high density of mobile devices, restricting its potential to support applications in low-density locations.
Integration Challenges: Integrating MEC with existing IT systems can be a formidable obstacle, and organizations may need to re-architect their systems in order to accommodate MEC implementation.
Ask for customization: https://marketresearch.biz/report/mobile-edge-computing-market/#request-for-customization
Market Segmentation
Key Segments Covered
Mobile Edge Computing Market, By Component
Mobile Edge Computing Market, By Organization Size
Mobile Edge Computing Market, By Application
Location-based Services
Video Surveillance
Unified Communication
Optimized Local Content Distribution
Data Analytics
Environmental Monitoring
Key Players
Huawei Technologies co., Ltd.
Saguna Networks, Ltd.
Juniper Networks, Inc.
IBM Corporation
Intel Corporation
Vapor IO
ZephyrTel
AT&T, Inc.
Nokia Corporation
Renesas Electronics Corporation
Corning, Inc.
Adlink Technology, Inc.
Advantech Co., Ltd.
Emerson Electric co.
GigaSpaces Technologies, Inc.
Other Players
Report Scope
| | |
| --- | --- |
| Report Attribute | Details |
| Market size value in 2023 | USD 15.50 Bn |
| Revenue forecast by 2033 | USD 385.46 Bn |
| Growth Rate | CAGR Of 37.9% |
| Regions Covered | North America, Europe, Asia Pacific, Latin America, and Middle East & Africa, and Rest of the World |
| Historical Years | 2017-2022 |
| Base Year | 2022 |
| Estimated Year | 2023 |
| Short-Term Projection Year | 2028 |
| Long-Term Projected Year | 2033 |
Recent Developments
Partnerships and Collaborations: Multiple partnerships have been formed between MEC service providers, network operators, and other players in the mobile ecosystem to address interoperability, security, and scalability issues while expediting the adoption of MEC technology.
Investment Growth: The MEC market has experienced an uptick in investment from venture capitalists and other investors, enabling MEC service providers to expand their infrastructure and provide more robust services for customers.
Integration with 5G: MEC is seen as a crucial technology for 5G networks, as it offers low latency and high bandwidth applications. MEC service providers are working to integrate their services with 5G networks in order to unlock new use cases and generate growth opportunities.
The emergence of New Use Cases: The MEC market is witnessing the emergence of several new use cases, particularly in industries such as healthcare, manufacturing and transportation. MEC allows real-time data processing and analysis which can enhance efficiency while cutting costs in these sectors.
Standardization Initiatives: Lack of standardization has been a challenge for the MEC market. However, there are now initiatives underway such as the European Telecommunications Standards Institute's (ETSI) MEC standards that will promote interoperability and accelerate the adoption of this technology.
FAQ
Q: What is the Mobile Edge Computing (MEC) Market Research Report?
A: This market research report provides a detailed examination of MEC technology, covering market size, growth potential, trends, opportunities and challenges. It also offers an assessment of the competitive landscape within this space as well as key players' strategies.
Q: What is Mobile Edge Computing?
Mobile Edge Computing (MEC) is a network architecture that brings computing resources closer to end-users and devices, enabling real-time data processing, low latency applications, and high bandwidth options. MEC can improve application performance and efficiency while decreasing latency to open up new use cases.
Q: What are the primary drivers of growth in the Mobile Edge Computing Market?
A: The key drivers driving growth in this space include increasing demand for low-latency and high-bandwidth applications, the proliferation of connected devices, new use cases created, as well as MEC's integration with emerging technologies like 5G, AI, and IoT.
Q: What are the challenges confronting the Mobile Edge Computing Market?
A: Issues such as lack of awareness, interoperability issues, security worries, scalability problems, high implementation costs, limited coverage areas and integration issues remain significant obstacles in this space.
Q: Who are the leading players in the Mobile Edge Computing Market?
A: Major companies within this space include AT&T Inc., Nokia Corporation, Huawei Technologies Co., Ltd., Hewlett Packard Enterprise Development LP and IBM Corporation among others.
Q: What are the recent developments in the Mobile Edge Computing Market?
A: Recent highlights in this space include partnerships and collaborations, increased investment, integration with 5G networks, new use cases emerging, standardization efforts underway, as well as increasing enterprise adoption.
Contact us
Contact Person: Mr. Lawrence John
Marketresearch.Biz (Powered By Prudour Pvt. Ltd.)
Tel: +1 (347) 796-4335
Send Email: [email protected]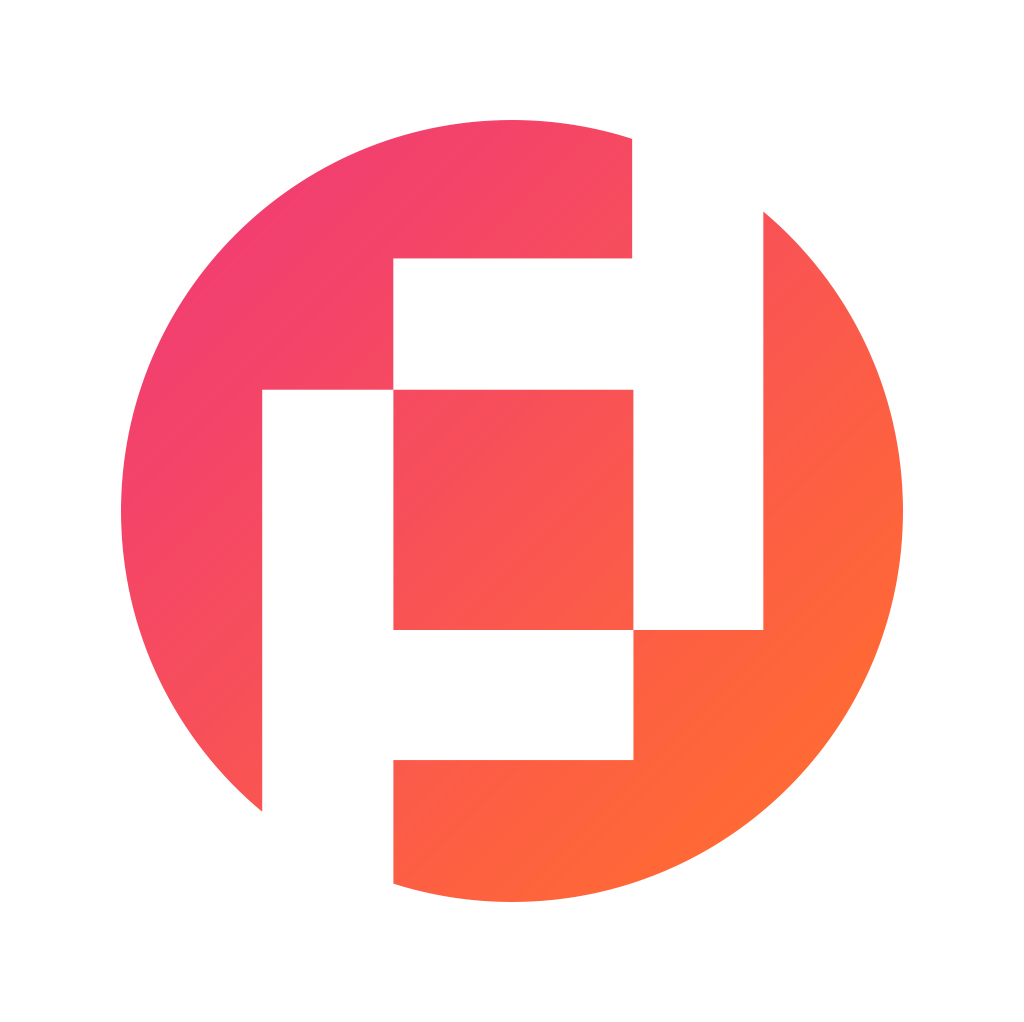 Prudour Private Limited
The team behind market.us, marketresearch.biz, market.biz and more. Our purpose is to keep our customers ahead of the game with regard to the markets. They may fluctuate up or down, but we will help you to stay ahead of the curve in these market fluctuations. Our consistent growth and ability to deliver in-depth analyses and market insight has engaged genuine market players. They have faith in us to offer the data and information they require to make balanced and decisive marketing decisions.
More Posts By Prudour Private Limited