Pain Management Devices Market Predicted To reach USD 9 Bn In Revenues By 2032 With a 8.1% CAGR.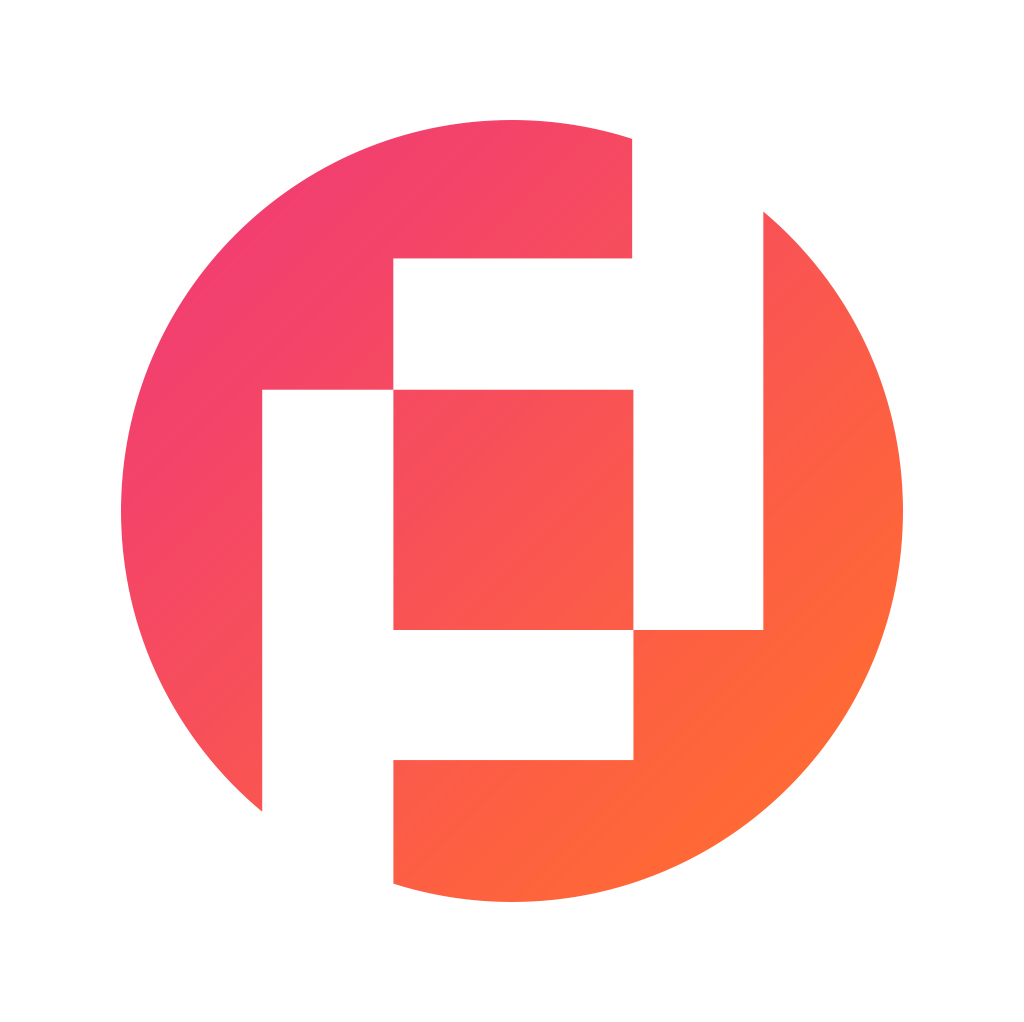 Prudour Private Limited
Updated · Jun 15, 2023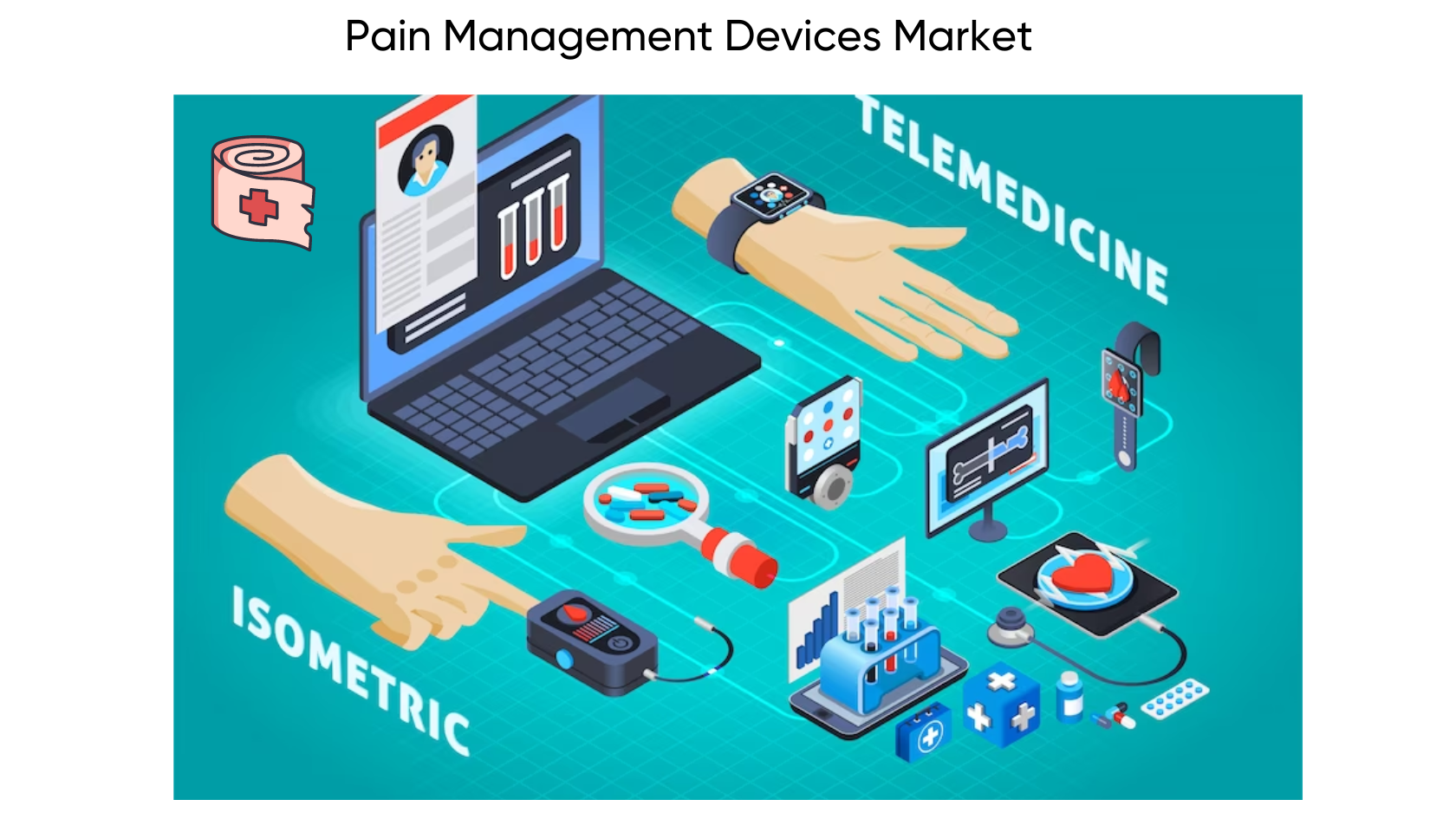 Market Overview
Published Via 11Press : Over the past decade, Pain Management Devices Market has witnessed steady expansion. This market's surge can be attributed to several factors including increasing incidences of chronic pain conditions among a growing aging population as well as technological innovations and an emphasis on nonpharmacological approaches for pain control.
Chronic pain is a significant global public health challenge affecting millions of people around the globe, from arthritis and backache to neuropathies and cancer-related discomforts. Demand for effective pain management solutions such as noninvasive devices has seen exponentially since 2011. Pain relief devices offer non-invasive or minimally-invasive approaches that relieve discomfort while improving patient quality of life.
The Global Pain Management Devices Market Is Projected To Reach USD 9 Billion By 2032, Growing At An Expected Compound Annual Growth Rate Of 8.1% From 2023-2032.
Technology advancements have led to more sophisticated and effective pain management devices. These devices include features such as targeted delivery of therapy, personalized settings, and improved ease of use. Furthermore, digital health technologies and connectivity options enable remote monitoring, data collection, and personalized treatment options.
Request For Sample Report Here: https://market.us/report/pain-management-devices-market/#requestSample
Key Takeaways
Growing Market: The pain management devices market is experiencing steady expansion due to factors like increased chronic pain conditions prevalence, technological innovations, and the aging population.
Demand for Non-Pharmacological Options: There has been an increased interest in non-pharmacological pain management options due to growing concerns around opioid addiction and side effects, offering patients alternatives or supplements for medication-based approaches to pain treatment. Pain devices offer non-medication solutions.
Technological Advancements: Technological advancement has led to more sophisticated and effective pain management devices with features such as targeted therapy delivery, personalized settings customization, and integration with digital health technologies.
Chronic Pain Conditions: Chronic pain conditions like arthritis, back pain, neuropathies, and cancer-related pain contribute significantly to the demand for pain management devices. Millions of people worldwide need long-term solutions.
Aging Population: Aging populations play a pivotal role in driving demand for pain management devices. With age comes increased susceptibility to chronic pain conditions that necessitate ongoing solutions in order to ensure the quality of life for older Americans.
Regional Analysis
North America: North America has long been considered the primary market for pain management devices. This dominance can be attributed to factors like chronic pain conditions being more prevalent here, an established healthcare infrastructure, and favorable reimbursement policies.
Europe: Europe represents another significant market for pain management devices, propelled by factors including an aging population, chronic pain conditions becoming more widespread, the adoption of advanced healthcare technologies, and supportive government regulations and reimbursement policies.
Asia-Pacific: Asia-Pacific pain management devices market is experiencing impressive expansion. Factors driving its rapid expansion include increasing healthcare expenditure, an expanding patient population, and awareness about cost-effective pain relief devices available within this region.
Latin America: Latin America has experienced a steady expansion of its pain management devices market over recent years due to factors like the rising prevalence of chronic pain conditions, increasing healthcare expenditure, and adoption of advanced medical technologies.
Middle East and Africa: The pain management devices market in the Middle East and Africa is also growing at a slower rate compared to other regions, driven by factors like increasing healthcare infrastructure improvements, increasing awareness about pain management devices, and an increase in chronic pain conditions affecting these countries.
Drivers
Rising Prevalence of Chronic Pain: The rising prevalence of chronic pain conditions such as arthritis, backache, neuropathic discomfort, and cancer-related pain has become one of the primary drivers for pain management devices market growth. Chronic pain affects a significant segment of the population worldwide and thus creates demand for effective pain solutions that address them effectively.
Aged Population: As our global population ages, senior citizens become more vulnerable to chronic pain conditions. With an aging society comes an increased need for pain management devices that enhance the quality of life while offering long-term relief from discomfort.
Non-Pharmacological Alternatives: As demand increases for non-pharmacological pain management strategies – particularly opioids – individuals seeking alternative strategies have turned more frequently towards non-invasive pain relief devices as a non-pharmacological option for pain relief. Pain relief devices offer noninvasive or minimally invasive pain relief methods and thus offer attractive solutions.
Technological Advancements: Technological developments have played an instrumental role in driving the growth of the pain management devices market. Advancements like targeted therapy delivery, personalized settings customization, and integration with digital health technologies have improved the effectiveness and convenience of pain management devices, drawing in both patients as well as healthcare providers alike.
Government Initiatives and Healthcare Reforms: Government initiatives and healthcare reforms aimed at decreasing opioid addiction and improving pain management have propelled the adoption of pain management devices. Policies supporting non-pharmacological options as alternative pain relief have further spurred interest in these devices.
Restraints
High Cost of Devices: Pain management devices can be expensive, particularly advanced or implantable devices. Their price can limit access in regions with limited healthcare resources or patients facing financial strain; further, affordability and reimbursement issues can become obstacles in spreading the adoption of pain relief technologies across society.
Limited Reimbursement Policies: Healthcare systems may have inadequate reimbursement policies that do not adequately cover pain management devices or may impose strict criteria on them, which can impede adoption. Patients may face difficulty getting coverage through insurance. Limited reimbursement could even limit market growth in regions heavily dependent on insurance reimbursement for treatment costs.
Lack of Awareness and Physician Education: While awareness of pain management devices has steadily been rising over time, some patients and healthcare providers remain unaware of them. Limited knowledge regarding benefits, availability, and appropriate uses may impede adoption; improved education campaigns targeting both patients and providers will need to take place to overcome such hurdles to adoption.
Regulatory Challenges: The pain management devices market faces numerous regulatory requirements and approval processes that may delay product launches and add costs for manufacturers. Stringent regulations imposed by federal authorities often cause delays when trying to acquire approvals needed, which in turn hinder market expansion.
Make an Inquiry Before Picking Up This Report @ https://market.us/report/pain-management-devices-market/#inquiry
Opportunities
Increased Focus on Customized Medicine: With increasing interest in tailored medicine and wearable devices and digital health solutions enabling personalized therapy approaches, pain management devices present an exciting opportunity.
Emerging Markets: Emerging economies such as India, China, and Brazil offer great potential for market expansion. Their large populations, increasing healthcare expenditure, and awareness regarding pain management options make these regions ideal for market development.
Integrating Digital Health Technologies: Integrating pain management devices with digital health technologies such as mobile apps, remote monitoring systems, and telemedicine offers opportunities for improved patient engagement, care coordination, and data-driven insights.
Technological Advancements: Advancements in pain management device technology present opportunities for innovation and improved patient outcomes. Developments such as neurostimulation, targeted drug delivery systems, and neuromodulation techniques may lead to more efficient pain relief solutions.
Key Market Segments
Based on Type
Neuromodulation & Neurostimulation Devices
RF Ablation Devices
Electrical Stimulation Devices
Based on Application
Cancer
Neuropathy
Musculoskeletal
Brain
Facial & Migraine Pain
Other Applications
Based on End-User
Physiotherapy Centers
Hospitals & Clinics
Other End-Users
Market Key Players
Boston Scientific Corporation
Dickinson and Company
Eli Lilly & Company
Baxter International Inc.
Colfax Corporation
Pfizer Inc.
Stryker Corporation
SPR Therapeutics
Other Key Players.
Challenges
Cost and Affordability: Cost is often an impediment to the widespread adoption of pain management devices, particularly advanced implantable ones that may be prohibitively costly in regions with limited healthcare resources or patients facing financial limitations. Ensuring affordability while meeting pricing challenges are both key components to expanding market penetration.
Reimbursement Policies: Poor or limited reimbursement policies can impede pain management device adoption. Reimbursement criteria and coverage restrictions can differ between regions and healthcare systems, creating barriers to patient access as well as hampering market expansion. Better reimbursement policies that convince payers of the value of pain management devices are vital in meeting this challenge successfully.
Regulation Requirements: The pain management devices market faces stringent regulatory requirements and approvals that pose numerous difficulties for manufacturers. Acquiring necessary certifications such as FDA approval in the United States or CE marking in Europe may prove both time-consuming and costly; complying with evolving standards while navigating complex regulatory environments are among the challenges manufacturers must overcome to succeed in this market.
Lack of Clinical Evidence: Robust clinical evidence is key for the widespread adoption of pain management devices. Limited or incomplete clinical studies that demonstrate their safety, efficacy, and long-term benefits may raise concerns among healthcare professionals and impede market adoption; developing high-quality studies through carefully planned efforts can address this challenge effectively.
Recent Development
Technological Advancements: Over recent years there has been significant technological progress made toward pain management devices. One such advancement involves neurostimulation techniques like high-frequency spinal cord stimulation (SCS) and dorsal root ganglion (DRG) stimulation that have shown encouraging results for providing targeted pain relief from specific chronic pain conditions.
Wearable Pain Management Devices: Wearable pain management devices have rapidly gained popularity over recent years. Such devices, including transcutaneous electrical nerve stimulation (TENS) units and wearable patches, offer portable yet non-invasive relief options, enabling patients to manage their discomfort on the go with greater convenience and flexibility.
Integration of Digital Health Technologies: Pain management devices have increasingly adopted digital health technologies, from smartphone apps, remote monitoring platforms, and telehealth platforms to enable remote patient monitoring, data collection, and personalized pain management plans. This integration increases patient engagement while improving treatment outcomes while helping healthcare providers more closely track progress toward patient goals.
Expanded Indications: Pain management devices have broadened their indications beyond chronic conditions to explore uses in acute, post-operative pain and various other pain states such as migraine and fibromyalgia management. This increase in potential patient populations for pain management devices.
Report Scope
| | |
| --- | --- |
| Report Attribute | Details |
| The market size value in 2022 | USD 4 Bn |
| Revenue Forecast by 2032 | USD 9 Bn |
| Global Market Growth Rate (2023 to 2032) | CAGR Of 8.1 % |
| Regions Covered | North America, Europe, Asia Pacific, Latin America, and Middle East & Africa, and Rest of the World |
| Historical Years | 2017-2022 |
| Base Year | 2022 |
| Estimated Year | 2023 |
| Short-Term Projection Year | 2028 |
| Long-Term Projected Year | 2032 |
Frequently Asked Questions
Q1: What are pain management devices?
A1: Pain management devices are medical devices used to alleviate or manage pain through non-pharmacological means.
Q2: What types of pain management devices are available?
A2: Pain management devices include TENS units, spinal cord stimulators, radiofrequency ablation devices, and wearable patches, among others.
Q3: What conditions can pain management devices help with?
A3: Pain management devices can help with chronic pain conditions such as arthritis, back pain, neuropathic pain, and fibromyalgia, as well as acute pain, post-operative pain, and migraine headaches.
Q4: Are pain management devices covered by insurance?
A4: Coverage for pain management devices can vary, and it is important to check with insurance providers to understand specific coverage options and requirements.
Q5: Are pain management devices safe?
A5: Pain management devices are generally considered safe when used as directed, but it is important to consult with healthcare professionals and follow device instructions for safe and effective use.
Contact:
Global Business Development Team – Market.us
Market.us (Powered by Prudour Pvt. Ltd.)
Send Email: [email protected]
Address: 420 Lexington Avenue, Suite 300 New York City, NY 10170, United States
Tel: +1 718 618 4351
Website: https://market.us/
Content has been published via 11press. for more details please contact at [email protected]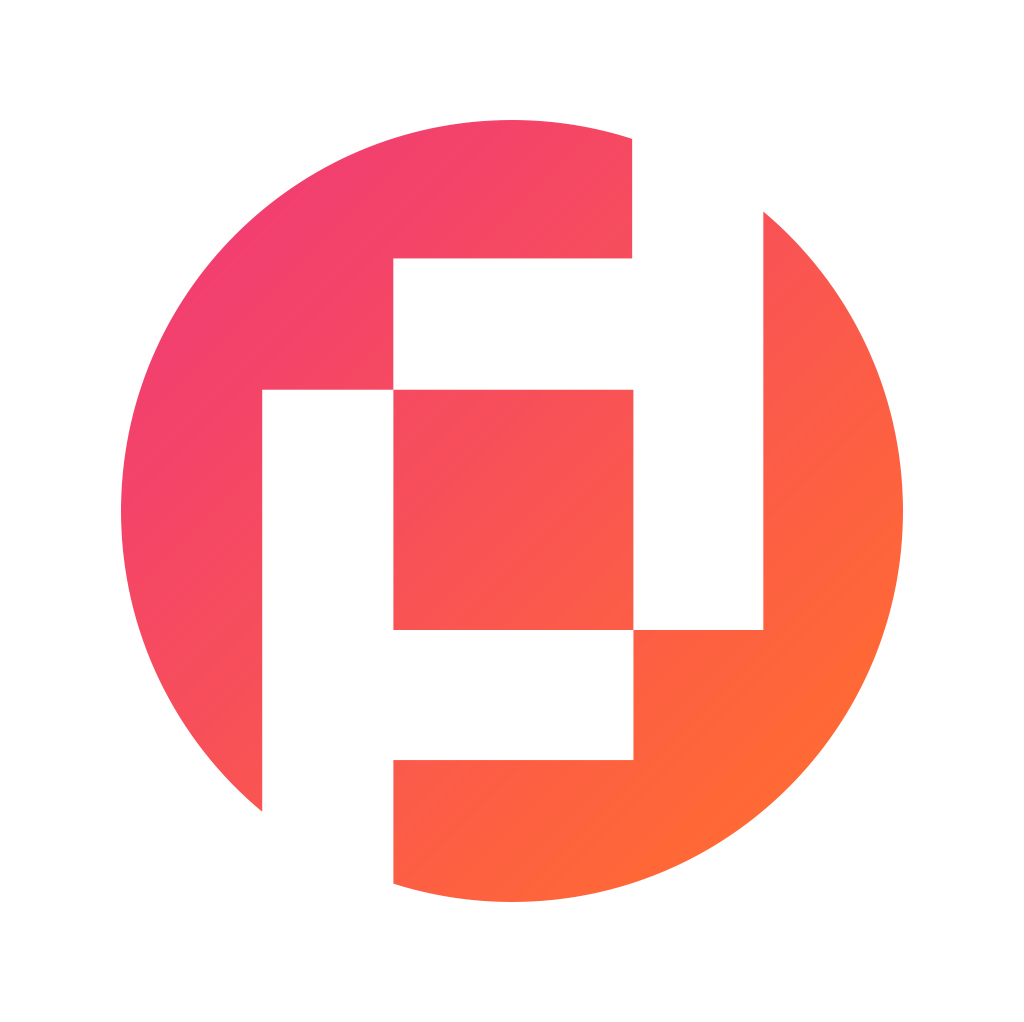 Prudour Private Limited
The team behind market.us, marketresearch.biz, market.biz and more. Our purpose is to keep our customers ahead of the game with regard to the markets. They may fluctuate up or down, but we will help you to stay ahead of the curve in these market fluctuations. Our consistent growth and ability to deliver in-depth analyses and market insight has engaged genuine market players. They have faith in us to offer the data and information they require to make balanced and decisive marketing decisions.
More Posts By Prudour Private Limited