Smart Bathroom Market expected to achieve USD 28.4 Bn in revenues by 2032, driven by a 17.5% CAGR.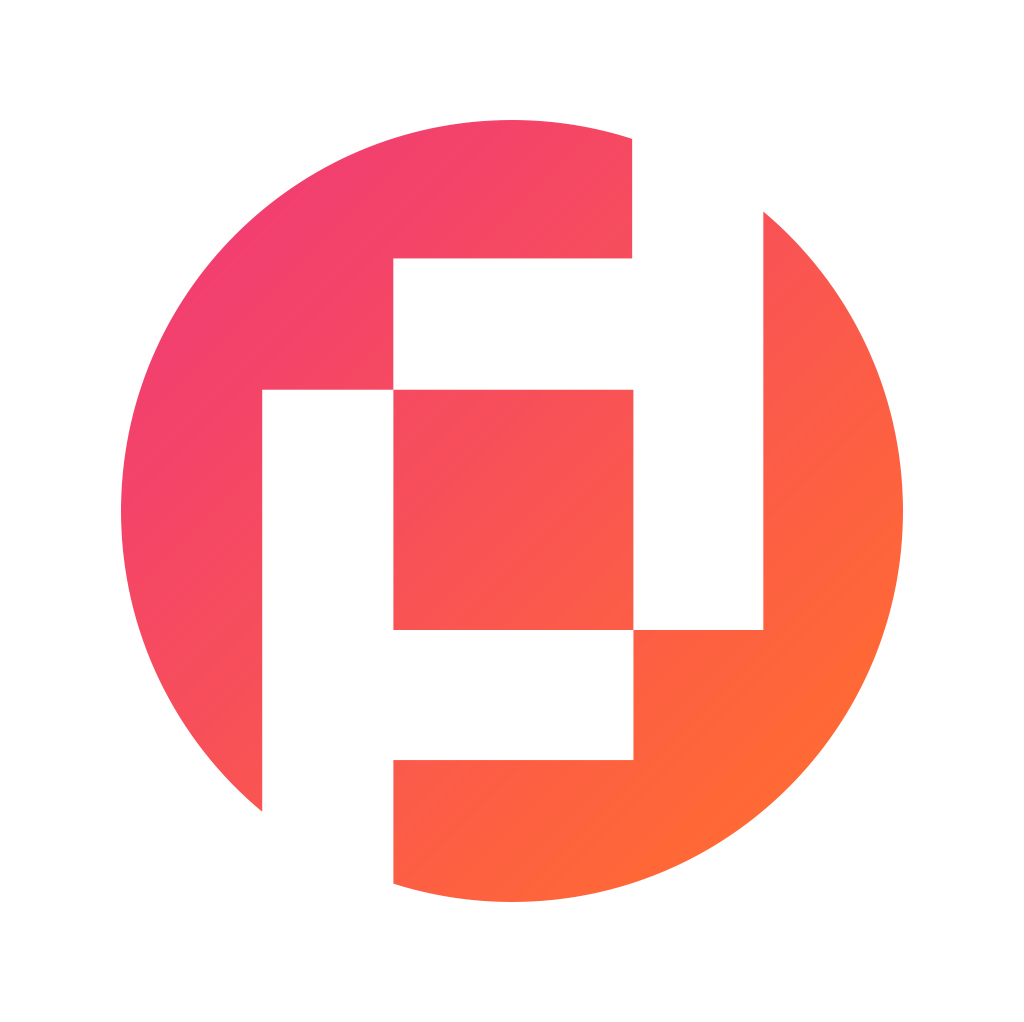 Prudour Private Limited
Updated · Jul 03, 2023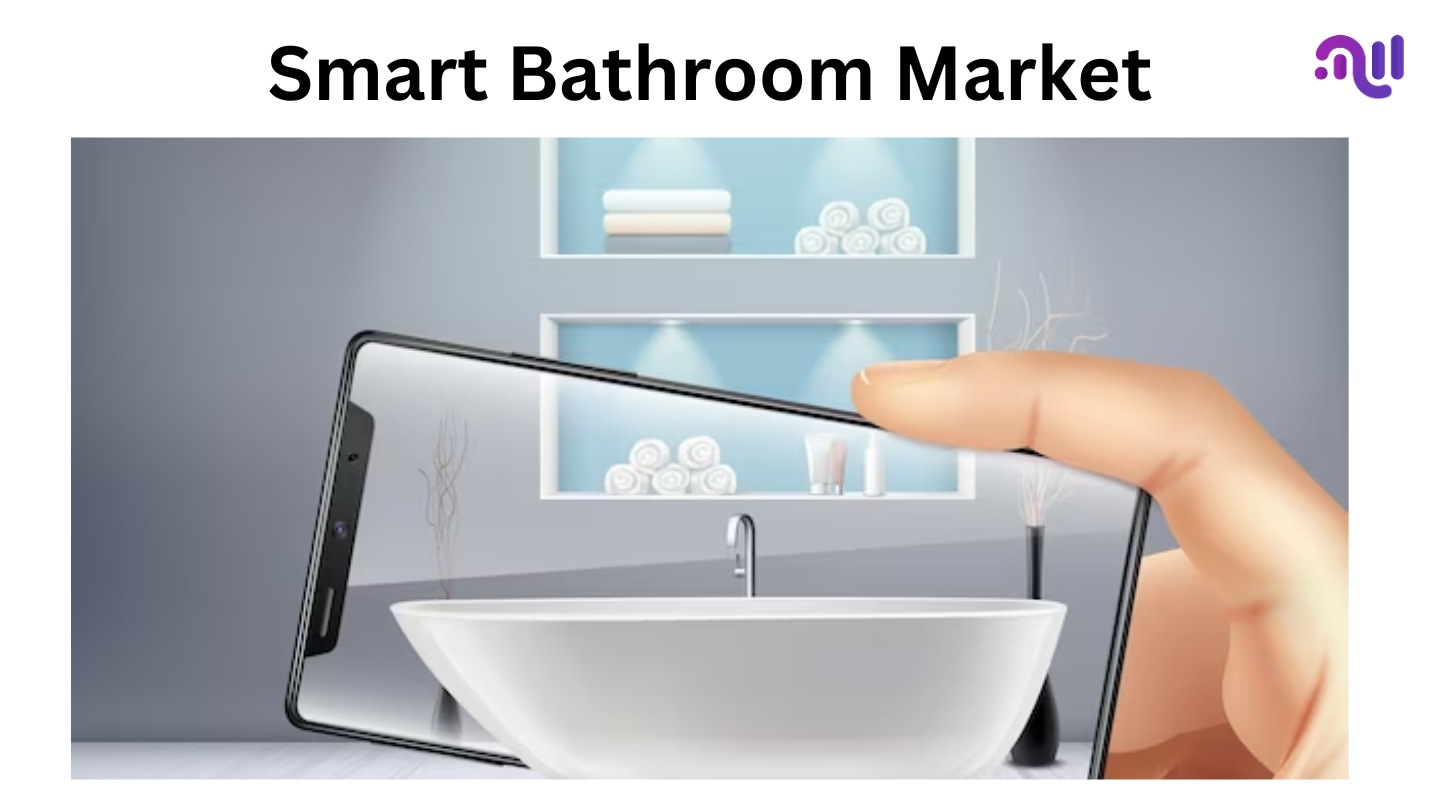 WHAT WE HAVE ON THIS PAGE
Market Overview
Published Via 11Press : The Smart Bathroom Market refers to an emerging sector focused on incorporating advanced technologies and connected devices into bathroom fixtures and accessories for enhanced convenience, comfort, and efficiency. These technologies strive to improve these aspects in bathroom spaces worldwide.
The Smart Bathroom Market Size Was To Reach USD 5.9 Billion In 2022 And is Projected To Reach a Revised Size Of USD 28.4 Billion By 2032, Growing At A CAGR of 17.5 %
Recent years have witnessed rapid expansion in the market for smart bathrooms. Growth can be attributed to growing consumer interest in connected and automated solutions, awareness about energy conservation measures, and the adoption of IoT devices both residentially and commercially. Smart bathroom products typically include toilets, showers, faucets, mirrors, scales that connect wirelessly, and other accessories for optimal use in your bathroom.
Request For Sample Report Here: https://market.us/report/smart-bathrooms-market/#requestSample
Key Takeaways
Market Growth: The smart bathroom market is experiencing significant growth due to increasing consumer demand for connected and automated solutions in the bathroom space.
Technology Integration: Smart bathrooms incorporate advanced technologies such as IoT, voice control, AI assistants, and sensors to enhance convenience, efficiency, and customization.
Energy and Water Efficiency: Smart bathroom solutions focus on optimizing water and energy consumption through features like automated controls, water flow regulation, and energy-efficient lighting, contributing to sustainability and cost savings.
Personalization and User Experience: Smart bathrooms offer personalized experiences by storing individual preferences for multiple users, allowing for customized settings regarding water temperature, lighting, and other features.
Health and Wellness Monitoring: Some smart bathroom products include health monitoring features like smart scales that track weight and body composition, providing users with insights into their wellness goals.
Regional Analysis
North America: North America has long been at the forefront of smart home innovation, including bathroom automation solutions. Consumer awareness and disposable income levels in this region drive increased adoption of cutting-edge technologies; with particular prominence given to the United States market as a key market for bathroom smart technologies that include energy-saving features as well as home automation features.
Europe: Europe represents another significant market for smart bathrooms, marked by high living standards and sustainable practices. Countries like Germany, Britain, and France are seeing increased interest in products that help conserve both water and energy use while connecting smart home systems or meeting environmental regulations.
Asia Pacific: Asia Pacific's smart bathroom market is seeing rapid expansion due to rapid urbanization, rising disposable incomes, and an ever-increasing awareness of smart home technologies. Countries like China, Japan, and South Korea play significant roles in driving this growth; smart bathrooms in this region often prioritize water-saving features over luxury elements to cater to both residential and commercial segments of consumers alike.
Latin America: Latin America's smart bathroom market is still young but shows strong promise for growth. Brazil, Mexico, and Argentina are among the key nations where the adoption of smart bathrooms has increased steadily over time due to economic development, urbanization, and an expanding middle-class population; all factors which drive the demand for such solutions – which include smart bathrooms in this case.
Middle East and Africa: Both regions are experiencing an explosion of interest in smart home technologies, particularly smart bathrooms, across their respective regions. Countries like United Arab Emirates, Saudi Arabia, and South Africa lead this market's development thanks to factors like increasing urbanization, disposable income growth, and focus on luxury and comfort that contribute to its expansion.
Drivers
Consumer Demand: There has been an exponentially increasing consumer desire for connected home technologies and devices – especially smart bathrooms – as consumers look for convenience, efficiency, and improved experiences in daily routines – smart bathroom solutions serve that purpose perfectly.
Advancements in Technology: Technological advancements have made possible the integration of smart features such as IoT, AI, voice control, sensors, and smart toilet seats and accessories into bathrooms, creating automated connectivity and customization features to increase demand for smart bathrooms.
Energy and Water Conservation: Smart bathroom solutions focus on energy and water efficiency. In response to rising utility costs and concerns for environmental sustainability, consumers have turned their focus towards products that help conserve resources such as automated controls, water flow regulation features, and energy-saving lighting; all features which promote conservation efforts.
Smart bathrooms deliver enhanced user experiences through personalization and convenience. Users can customize settings like water temperature, lighting intensity, and music selection according to individual tastes, while voice assistant integration enables hands-free operation, further enriching user experiences.
Restraints
High Cost: Smart bathroom products tend to carry higher upfront costs compared to their conventional bathroom counterparts, making the adoption of advanced technologies, sensors, connectivity, and automation difficult for consumers with price sensitivity. Affordability remains one of the major barriers preventing mass market adoption of these smart products.
Privacy and Security Concerns: Smart bathroom devices collect and transmit personal data, prompting privacy and security worries among their users. Concerns such as unauthorized access or data breach might make consumers uneasy – therefore addressing such concerns through robust security measures is vital in increasing consumer adoption of connected smart bathroom technologies.
Lack of Standardization: The smart bathroom market remains fragmented due to a lack of industry standards that would facilitate seamless interoperability among devices from different manufacturers, leading to compatibility issues among products or hindering seamless integration across wider ecosystems. Without such standards in place, consumers face additional hurdles as market growth stagnates.
Complex Installation and Maintenance: Establishing smart bathroom systems may require professional assistance or technical knowledge for proper setup and upkeep, with wiring, configuring, and troubleshooting being particularly complex tasks for some consumers. Simplifying installation processes while offering user-friendly maintenance options could help overcome some barriers associated with such endeavors.
Smart Bathroom Market Players
American Standard Brands
Cera Sanitaryware Ltd.
Moen Incorporated
Lixil Group
Jacuzzi
Jaquar Group
Kohler Co.
Colston
Duravit Company
Other key Players
Market Segmentation
By Type
Smart Soap Dispenser
Smart Shower
Other Types
 By Applications
By Distribution Channel
Make an Inquiry Before Picking Up This Report @ https://market.us/report/smart-bathrooms-market/#inquiry
Opportunities
Growing Consumer Awareness: With consumer interest in smart home technologies increasing rapidly, an opportunity exists to educate them specifically on the benefits and features associated with smart bathrooms. Showcasing convenience, energy savings, customization features, health monitoring features, and expanded market reach may drive adoption and widen market adoption rates.
Integration With Wellness and Healthcare Solutions: Smart bathrooms can be integrated with wellness and healthcare solutions for a holistic approach to personal well-being. Opportunities exist for connecting smart bathrooms to wearable devices, health apps, and telehealth platforms in order to seamlessly monitor health data integration allowing personalized recommendations, remote consultations with healthcare providers as well as proactive wellness management.
Customization and Personalization: Offering enhanced levels of customization and personalization is an attractive opportunity. Smart bathroom solutions may include user profiles for multiple users, so each person may select their ideal water temperature settings, lighting level preferences, and other aspects according to individual tastes – providing enhanced user satisfaction as well as creating differentiated offers.
Enhance User Interfaces: Innovations in user interface design can significantly improve the experience in smart bathrooms, such as developing intuitive smartphone apps, touchless controls, gesture recognition technology, and voice-activated interfaces that make products accessible and user-friendly for a wider range of people.
Challenges
Initial Cost: For some consumers, the initial costs associated with smart bathroom solutions can be an impediment to adoption. With its advanced technologies and sensors as well as connectivity features that tend to carry higher price points compared to traditional fixtures and accessories, smart bathrooms may cause price sensitivity among certain consumers who could prevent market penetration of such products.
Privacy and Security Concerns: Connected smart bathroom devices generate data which raises security issues. Users might worry about protecting the personal information they store online as well as potential data breaches and unapproved access to smart bathroom systems. Responding to such worries by implementing robust security measures will build consumer trust and confidence in these connected products.
Lack of Interoperability and Standardization: Incompatibilities between different smart bathroom products from different manufacturers may pose challenges when trying to integrate seamlessly. Failure of compatibility could create fragmentation that compromises user experiences. Therefore, industry players need to work towards setting common standards to guarantee interoperability for consumers' ease of use.
Awareness and Education: Consumers remain unaware of all of the advantages provided by smart bathroom solutions, which hinder adoption. A lack of awareness surrounding available products, their features, and savings potential could prevent adoption; to promote market expansion effectively. It is crucial that more consumers learn of smart bathrooms' long-term value by providing consumer education about them and their benefits.
Recent Development
Integrating Voice Assistants: Voice-controlled integration with smart bathroom products has grown increasingly popular, giving users control of various features like changing the water temperature or turning on a shower with voice assistants such as Amazon Alexa or Google Assistant.
Health Monitoring Features: Smart bathroom products have increasingly implemented health monitoring features. This includes smart scales that measure body weight and composition. Some products also include features for monitoring skin health or abnormalities while providing personalized recommendations to promote overall wellness.
Enhance Water Conservation: Increased focus on conserving water has spurred innovation of smart bathroom products designed to maximize usage – such as showerheads that regulate flow and temperature; faucets equipped with motion sensors to regulate flow rate; and efficient flush systems on smart toilets.
Report Scope
| | |
| --- | --- |
| Report Attribute | Details |
| The market size value in 2023 | USD 5.9 Bn |
| Revenue Forecast by 2032 | USD  28.4 Bn |
| Global Market Growth Rate (2023 to 2032) | CAGR Of 17.5 % |
| Regions Covered | North America, Europe, Asia Pacific, Latin America, and Middle East & Africa, and Rest of the World |
| Historical Years | 2017-2022 |
| Base Year | 2022 |
| Estimated Year | 2023 |
| Short-Term Projection Year | 2028 |
| Long-Term Projected Year | 2032 |
FAQs
Q1: How big is the Smart Bathroom Market?
A1: The global Smart Bathroom Market size was estimated at USD 5.9 billion in 2022 and is expected to reach USD 28.4 billion in 2032.
Q2: What is the Smart Bathroom Market growth?
A2: The global Smart Bathroom Market is expected to grow at a compound annual growth rate of 17.5%.
Q3:Who are the key companies/players in the Smart Bathroom Market?
A3:Some of the key players in the Smart Bathroom Markets are American Standard Brands, Cera Sanitaryware Ltd., Moen Incorporated, Lixil Group, Jacuzzi, Jaquar Group, Kohler Co., Colston, Duravit Company, Other key Players
Q4: What is a smart bathroom?
A4: A smart bathroom refers to a bathroom equipped with various connected devices and technologies that enhance functionality, convenience, and efficiency. These devices can include smart toilets, showers, faucets, mirrors, scales, and other accessories that integrate with IoT, AI, and voice control systems.
Q5: What are the benefits of a smart bathroom?
A5:Smart bathrooms offer several benefits, such as:
•Increased convenience and automation in controlling various bathroom features.
•Energy and water conservation through efficient usage.
•Personalized settings and user profiles for individual preferences.
•Health monitoring capabilities for tracking fitness and wellness goals.
•Integration with smart home ecosystems for seamless control and coordination with other devices.
•Enhanced user experiences and customization options.
Q6: How does a smart bathroom contribute to energy and water conservation?
A6:Smart bathrooms incorporate features like automated controls, water flow regulation, and energy-efficient lighting to promote energy and water conservation. These technologies optimize resource usage, reduce waste, and help users track and manage their consumption more effectively.
Contact
Global Business Development Team – Market.us
Market.us (Powered by Prudour Pvt. Ltd.)
Send Email: [email protected]
Address: 420 Lexington Avenue, Suite 300 New York City, NY 10170, United States
Tel: +1 718 618 4351
Website: https://market.us
Content has been published via 11press. for more details please contact at [email protected]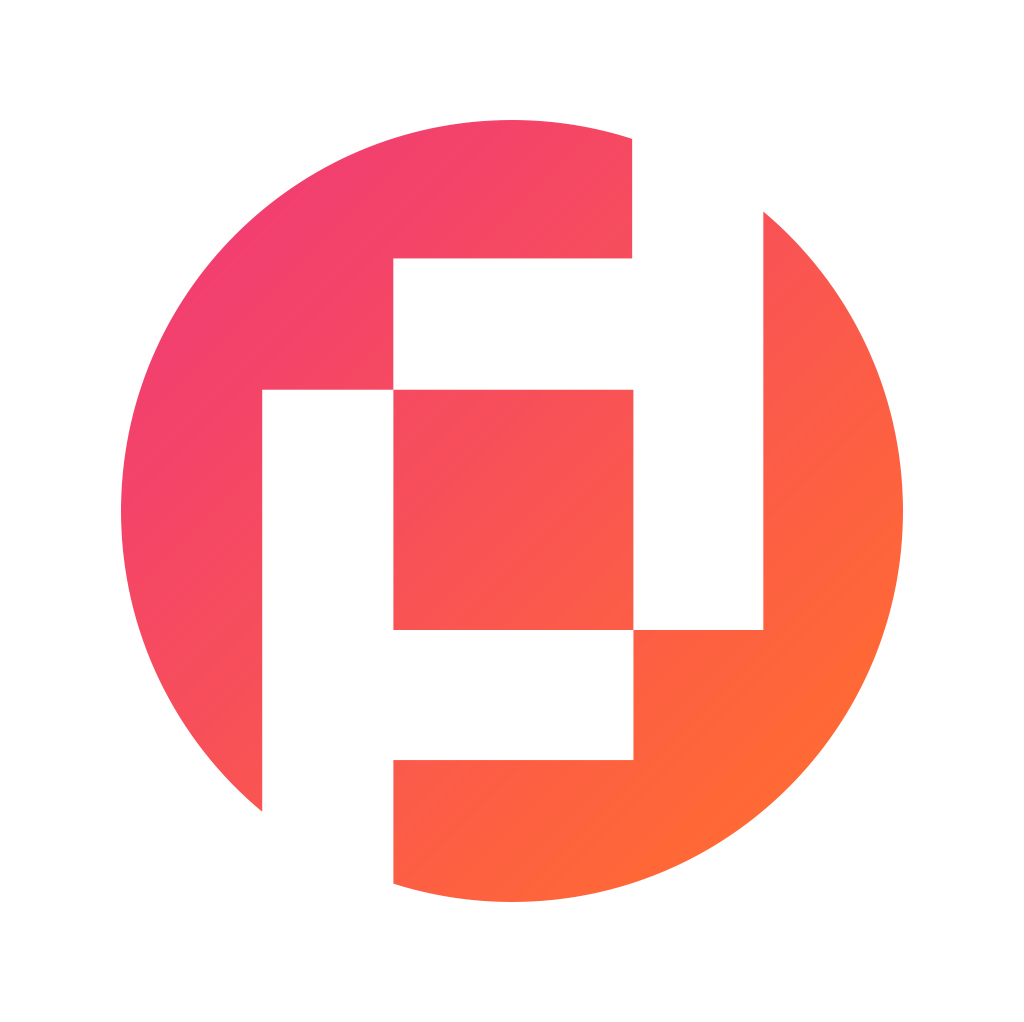 Prudour Private Limited
The team behind market.us, marketresearch.biz, market.biz and more. Our purpose is to keep our customers ahead of the game with regard to the markets. They may fluctuate up or down, but we will help you to stay ahead of the curve in these market fluctuations. Our consistent growth and ability to deliver in-depth analyses and market insight has engaged genuine market players. They have faith in us to offer the data and information they require to make balanced and decisive marketing decisions.
More Posts By Prudour Private Limited