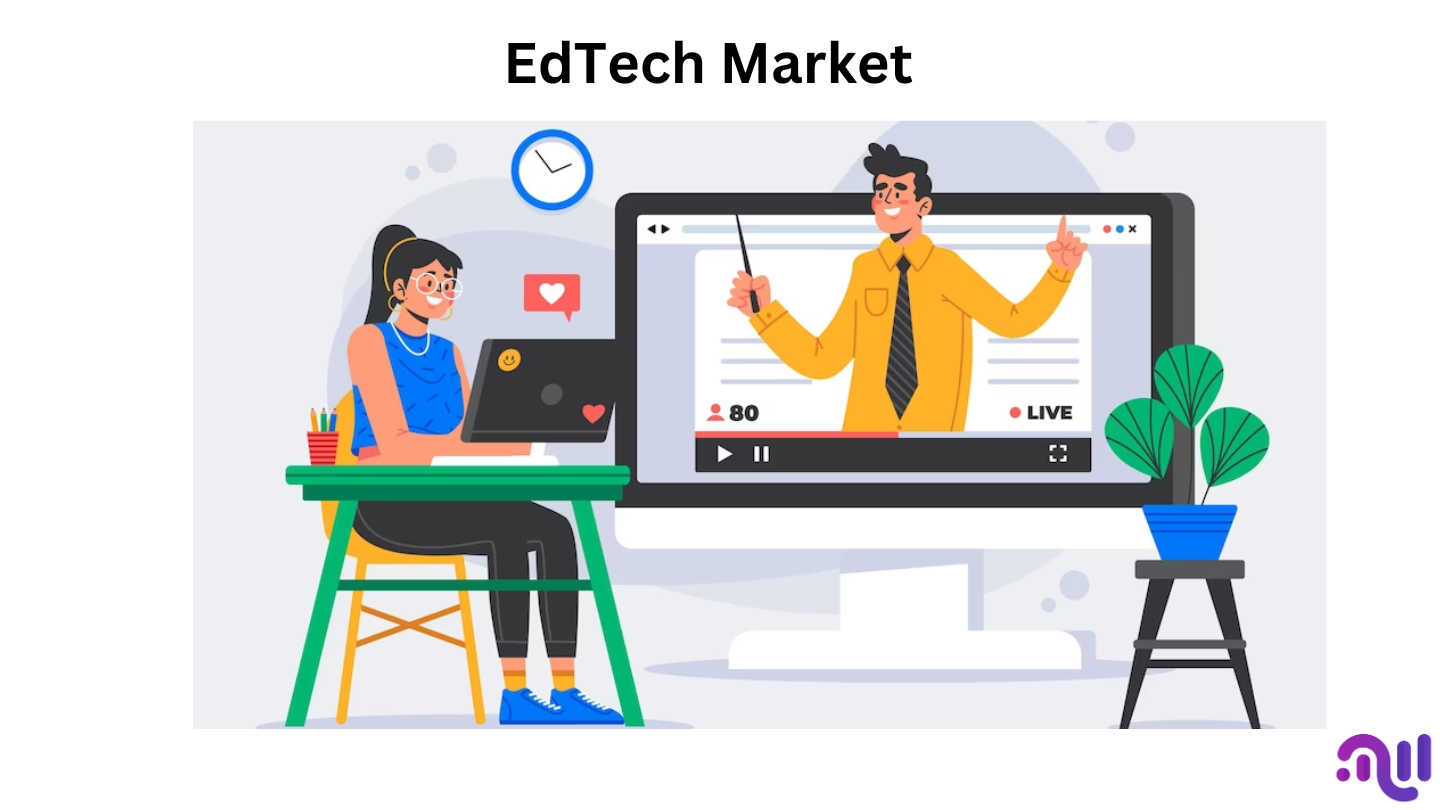 Market Overview
Published Via 11Press : The EdTech market refers to the education technology industry, which focuses on developing and delivering digital educational tools and resources to enhance learning outcomes. The market includes a wide range of products such as learning management systems, educational software, online tutoring platforms, e-books, and mobile apps.
The global EdTech market size is expected to be worth around USD 129 Billion by 2022 from USD 421 Billion in 2032, growing at a CAGR of 12.9% during the forecast period from 2022 to 2032.
In recent years, the global EdTech market has experienced significant growth due to the increasing adoption of technology in education. This growth can be attributed to several factors including advancements in technology, rising demand for personalized learning solutions, and an increase in government initiatives promoting digital education.
Request For Sample Report Here: https://market.us/report/edtech-market/request-sample/
Furthermore, the COVID-19 pandemic has accelerated the demand for EdTech products as schools have shifted toward remote learning models. As such, many companies are investing heavily in developing innovative solutions that cater to this new normalcy. In conclusion, with continued advancements in technology and a growing need for digital education solutions across different industries worldwide, it is safe to say that the EdTech market will continue its rapid expansion well into the future.
Key Takeaway
Through Type, the Hardware industry was found to have generated the greatest revenues during the 2023-2032 time period.
Within this sector, the K12 segment has become dominant and continues to experience rapid compound annual growth from 2023-2032.
Through deployment, it is anticipated that cloud segments will grow substantially during their forecast timeline.
End users dominated the market in 2022 and are projected to experience the greatest compound annual growth between 2023-2032.
2022 was an exceptional year in terms of North American market leadership; North America held 36% of market revenues at that point in time.
Europe had 25% of worldwide revenues by 2022.
Asia-Pacific is projected to experience compound annual growth between 2023-2032
Exploring the Impact of Generative AI on the EdTech Market
Personalized learning
One of the most promising applications of generative AI in education is personalized learning. By analyzing student data, generative AI can create personalized learning paths that are tailored to each student's individual needs and learning styles. This can help students learn more effectively and efficiently, and can also help to reduce the achievement gap.
Adaptive assessments
Generative AI can also be used to create adaptive assessments. These assessments are designed to adapt to each student's performance, providing more challenging questions for students who are performing well and easier questions for students who are struggling. This can help to ensure that all students are challenged and supported and that they are able to demonstrate their knowledge and skills in a way that is fair and accurate.
Engaging and interactive educational materials
Generative AI can also be used to create engaging and interactive educational materials. For example, generative AI can be used to create virtual worlds that students can explore or to generate interactive simulations that allow students to practice their skills. This can help to make learning more fun and engaging, and can also help students to better understand the concepts they are learning.
The Future of Generative AI in Education
The potential applications of generative AI in education are vast. As technology continues to develop, we can expect to see even more innovative and effective ways to use generative AI to improve learning outcomes. In the future, generative AI could be used to:
Create personalized learning experiences for every student
Provide adaptive assessments that are tailored to each student's needs
Develop engaging and interactive educational materials
Automate tasks that are currently performed by teachers, freeing up teachers' time to focus on more creative and strategic work
Regional Snapshot
North America: North America stands as an established market for EdTech due to the presence of large technology firms and strong educational reform. An established ecosystem for EdTech products and services exists here, as evidenced by COVID-19's outbreak. Universities and schools increasingly utilize online learning tools as well as digital solutions as part of their curriculum offerings.
Europe: Europe boasts an expansive EdTech market that differs greatly between nations. Some, like Britain, Germany, and France have established EdTech industries while others are only beginning. European governments have invested in initiatives designed to enhance education through digital technologies while startups gain popularity with innovative platforms and software offerings for educational use.
Asia-Pacific: The Asia-Pacific region has seen considerable expansion of EdTech due to factors including high student populations and an expanding middle-class family structure as well as increasing internet use. Major contributors of EdTech include China, India, South Korea, and Singapore with online tutoring and mobile learning platforms for training being especially prevalent throughout this part of Asia-Pacific.
Latin America: Latin America has seen dramatic EdTech growth due to factors including increasing access and investments in education. States such as Brazil, Mexico, and Colombia boast flourishing EdTech ecosystems featuring companies focused on language learning online courses or flexible learning platforms; additionally, these regions suffer from social/economic disparities as well as a lack of accessibility to technologies.
Middle East and Africa: The EdTech market across the Middle East and Africa is growing at a steady rate due to a rising population and increased interest in digital learning solutions. Countries like United Arab Emirates, South Africa and Nigeria have become hubs of technological innovation when it comes to EdTech; online learning platforms, language learning applications as well as vocational training options have all seen increased use throughout this region.
Directly Purchase a copy of the report | Quick Delivery Available – buy: https://market.us/purchase-report/?report_id=101919
Drivers
Technological Advancements: Advances in technology, such as artificial intelligence, virtual reality, and cloud computing, are driving the growth of EdTech by enabling innovative and interactive learning experiences.
Increasing Digitalization: The shift toward digital learning and the growing availability of internet connectivity have created a favorable environment for EdTech adoption.
Demand for Personalized Learning: EdTech offers personalized learning experiences tailored to individual students' needs, promoting engagement and better academic outcomes.
Skills Development and Lifelong Learning: The need for upskilling and reskilling in a rapidly changing job market is driving the demand for online courses and skill development platforms.
Globalization and Remote Learning: EdTech allows learners to access educational resources from anywhere, facilitating remote learning and expanding educational opportunities globally.
Restraints
Infrastructure Limitations: Insufficient internet connectivity and technological infrastructure in certain regions can hinder the widespread adoption of EdTech.
Accessibility and Affordability: The digital divide and socioeconomic disparities pose challenges to ensuring equitable access to EdTech tools and resources for all students.
Resistance to Change: Some educators, students, and institutions may be resistant to adopting new technologies and adapting traditional teaching methods, hindering EdTech implementation.
Quality and Credibility Concerns: With the proliferation of online content, ensuring the quality, accuracy, and credibility of educational resources and courses can be a challenge.
Data Privacy and Security: Protecting sensitive student data and ensuring data privacy and security are crucial considerations in the EdTech ecosystem.
Opportunities
Emerging Markets: There are significant growth opportunities for EdTech in emerging markets where there is a large underserved student population and increasing investments in education.
Corporate Training and Professional Development: EdTech solutions for corporate training, upskilling, and professional development are in high demand as organizations seek to enhance employee skills and knowledge.
Adaptive Learning and Personalized Education: The development of adaptive learning platforms that tailor educational content to individual learner needs presents opportunities for improved learning outcomes.
Gamification and Immersive Learning: Gamified learning experiences and immersive technologies like virtual reality (VR) and augmented reality (AR) offer opportunities for interactive and engaging educational content.
Collaborative Learning Tools: EdTech platforms that facilitate collaboration, communication, and knowledge sharing among students and educators have significant potential for growth.
Challenges
Pedagogical Integration: Integrating EdTech effectively into existing teaching practices and curriculum can be a challenge, requiring support and training for educators.
Return on Investment: Demonstrating the effectiveness and return on investment of EdTech solutions can be challenging for educational institutions, especially in terms of improved learning outcomes.
Regulatory and Policy Frameworks: The rapidly evolving EdTech landscape requires supportive regulatory frameworks and policies to address issues such as data privacy, intellectual property, and content quality standards.
Teacher Training and Digital Skills: Equipping teachers with the necessary digital skills and providing professional development opportunities is crucial for successful EdTech implementation.
Sustainable Business Models: Developing sustainable business models that balance affordability, revenue generation, and scalability can be a challenge for EdTech startups and providers.
Market Players
Coursera Inc.
BYJU'S
Chegg Inc.
2U Inc.
Amazon Inc.
Blackboard Inc.
Edutech
Google LLC
edX Inc.
Instructure, Inc.
Udacity, Inc.
upgrade Education Private Limited
Other Key Players.
Market Segmentation
By Type
By Sector
Preschool
K-12
Higher Education
Other Sectors
By Deployment
By End User
Business
Consumer
Other End-Users
Make an inquiry before picking up this report @ https://market.us/report/edtech-market/#inquiry
Top Impacting Factors
Digital Transformation in Education: The shift toward digitalization in education has been accelerated by factors like the COVID-19 pandemic. Schools, colleges, and universities are increasingly adopting digital tools and platforms for teaching, learning, and administrative tasks. This transformation has created a favorable environment for the growth of the EdTech market.
Changing Learning Paradigms: Traditional models of education are evolving to meet the needs of modern learners. There is a growing emphasis on student-centric, experiential, and lifelong learning approaches. EdTech solutions that support personalized, interactive, and self-paced learning experiences are gaining traction.
Increasing Demand for Skills Development: The demand for upskilling and reskilling is on the rise as the job market evolves rapidly. EdTech platforms offer convenient and accessible avenues for individuals to acquire new skills, enhance their employability, and stay competitive in their careers.
Government Initiatives and Policies: Governments worldwide are recognizing the importance of technology in education and are implementing policies to promote EdTech adoption. Funding programs, digital literacy initiatives, and partnerships between public and private sectors are supporting the growth of the EdTech market.
Rising Education Costs: The increasing costs of traditional education, including tuition fees, textbooks, and other learning materials, have led students and institutions to explore more cost-effective alternatives. EdTech solutions can offer affordable or even free educational resources, reducing financial barriers to learning.
Recent Developments
Teaching Technologies Pvt. Ltd. was established in January 2022. Ltd, an online app that connects students and teachers, purchased MyClassCampus (Teachmint Technologies Pvt. Ltd is an ERP platform that educational institutions can use. Teaching will be able to expand its offerings at schools and other educational institutions through this acquisition. It will combine its learning management system (LMS) with the ERP software.
In June 2021, BYJU (an EdTech company offering online tuition) partnered with Google LLC to make online learning more consistent for students and professors. This partnership will enable educational institutions to provide a customized digital platform for classroom organization.
Report Scope
| | |
| --- | --- |
| Report Attribute | Details |
| The market size value in 2022 | USD 129 Bn  |
| Revenue Forecast by 2032 | USD 421 Bn |
| Growth Rate | CAGR Of 12.9% |
| Regions Covered | North America, Europe, Asia Pacific, Latin America, and Middle East & Africa, and Rest of the World |
| Historical Years | 2017-2022 |
| Base Year | 2022 |
| Estimated Year | 2023 |
| Short-Term Projection Year | 2028 |
| Long-Term Projected Year | 2032 |
Frequently Asked Questions 
Q: What is the current size of the EdTech Market?
A: The Global EdTech Market size is USD 129 Bn in 2022.
Q: What is the projected growth rate for EdTech Market?
A: The EdTech Market is expected to grow at a CAGR of 12.9% from 2023 to 2032.
Q: What are some of the key players in the EdTech Market?
A: Some of the key players in the EdTech market include Coursera Inc., BYJU'S, Chegg Inc., 2U Inc., Amazon Inc., Blackboard Inc., Edutech, Google LLC, edX Inc., Instructure, Inc., Udacity, Inc., upgrade Education Private Limited, Other Key Players.
Contact:
Global Business Development Team – Market.us
Market.us (Powered by Prudour Pvt. Ltd.)
Send Email: [email protected]
Address: 420 Lexington Avenue, Suite 300 New York City, NY 10170, United States
Tel: +1 718 618 4351
Website: https://market.us/
Content has been published via 11press. for more details please contact at [email protected]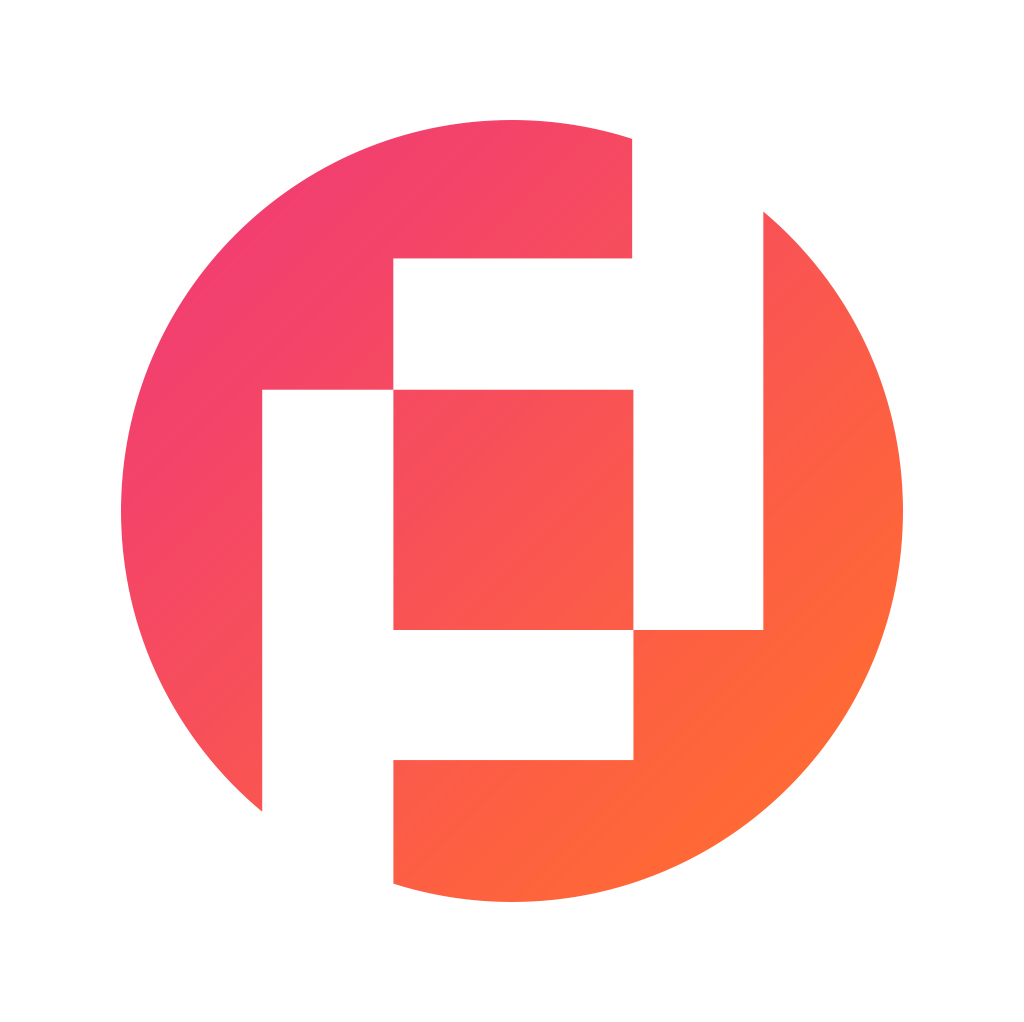 Prudour Private Limited
The team behind market.us, marketresearch.biz, market.biz and more. Our purpose is to keep our customers ahead of the game with regard to the markets. They may fluctuate up or down, but we will help you to stay ahead of the curve in these market fluctuations. Our consistent growth and ability to deliver in-depth analyses and market insight has engaged genuine market players. They have faith in us to offer the data and information they require to make balanced and decisive marketing decisions.
More Posts By Prudour Private Limited