Smart Traffic Camera Market is expected to reach USD 47.16 Bn by 2033 | CAGR of 14.3%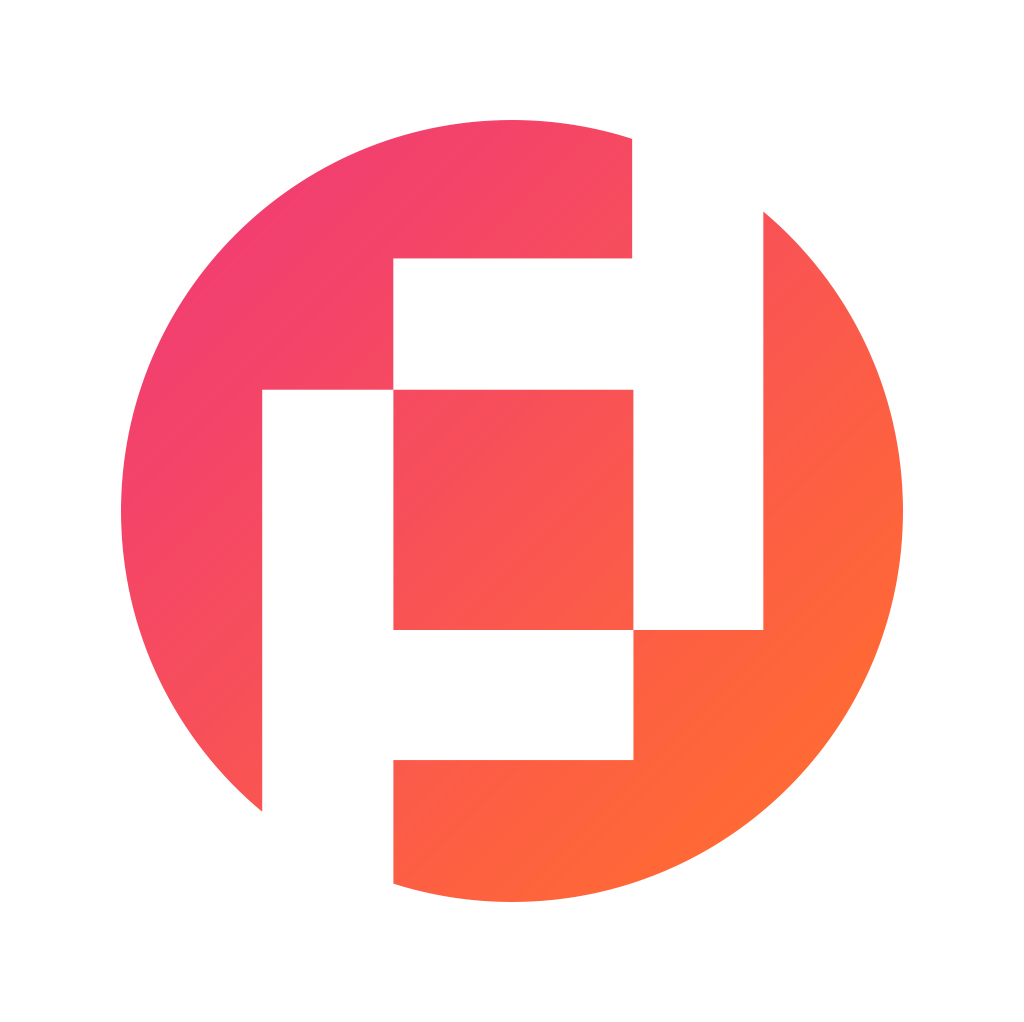 Prudour Private Limited
Updated · Mar 14, 2023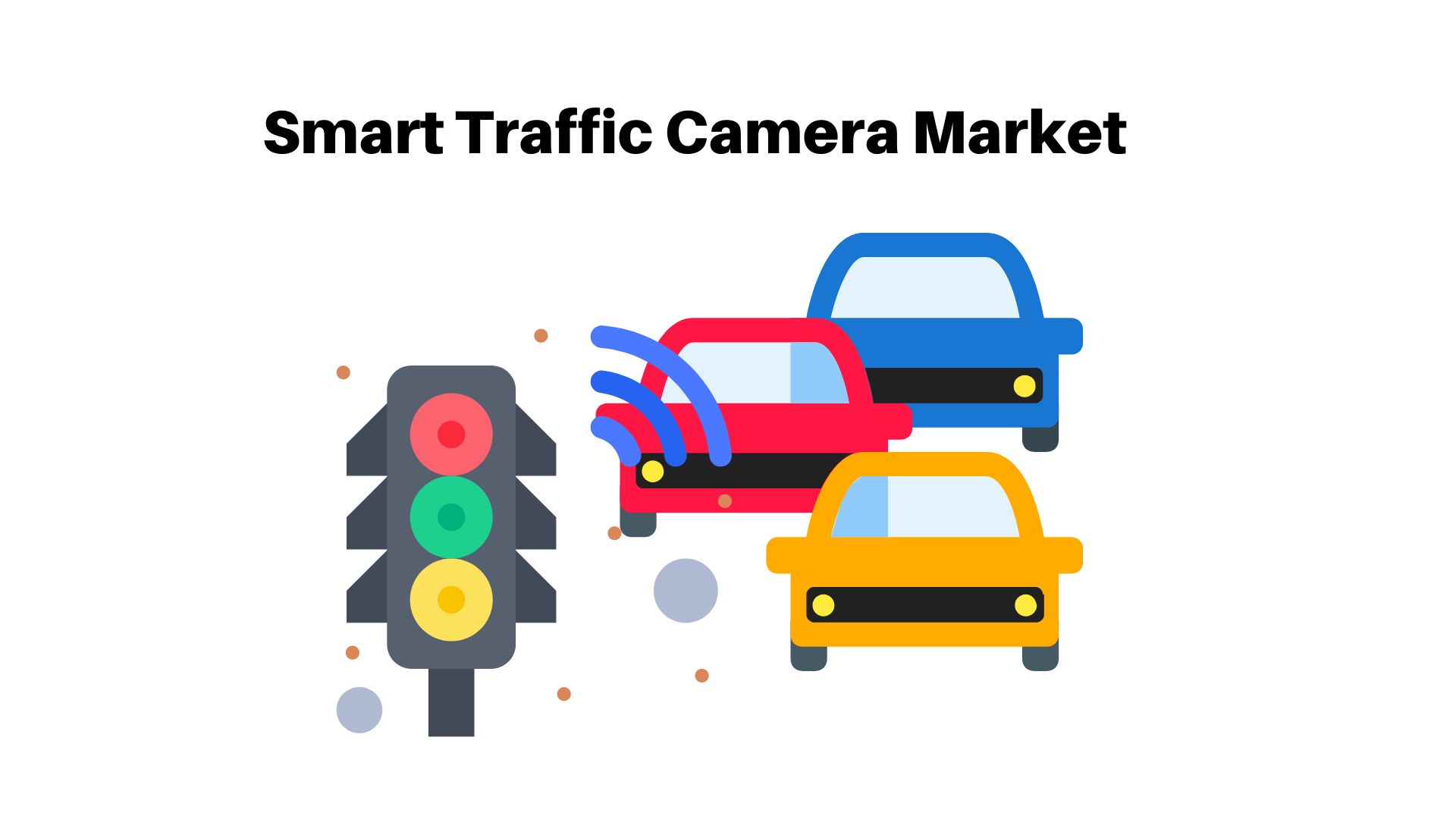 WHAT WE HAVE ON THIS PAGE
Market Overview
Published Via 11Press: The smart traffic camera market has experienced significant growth over the past several years and is projected to keep expanding. These cameras are equipped with cutting-edge technologies like artificial intelligence, machine learning, and computer vision which enable them to capture high-quality images and videos of traffic conditions, identify license plates, detect speeding vehicles, and more.
One of the primary drivers of growth in the smart traffic camera market is an increasing need for traffic management solutions in urban areas. Urbanization has resulted in increased congestion, accidents, and environmental pollution; thus city authorities must implement advanced traffic management systems to enhance safety, reduce congestion levels, and lower emissions.
Another factor propelling growth in the smart traffic camera market is the rising demand for advanced video analytics technologies. Smart traffic cameras can be integrated with advanced video analytics software to provide real-time traffic data analysis, which in turn helps optimize traffic flow and enhance safety by providing useful information to drivers.
Because of advancements in cameras and associated technologies, the smart traffic camera industry is rapidly expanding. Smart traffic cams can record and evaluate large quantities of data rapidly thanks to high-resolution cameras, sophisticated sensors, and cloud processing systems.
Due to increasing development and an abundance of smart towns throughout the region, Asia-Pacific is anticipated to experience the quickest rise in demand for smart traffic cameras.
Overall, the smart traffic camera market is anticipated to expand steadily in the future years as a result of growing urbanization, increased demand for advanced traffic management solutions, and advancements in cameras and associated technologies.
The global Smart Traffic Camera Market is expected to reach USD 47.16 Bn by 2033, up from USD 12.39 Bn in 2023. This growth rate CAGR of 14.3% is forecast for the period 2023-2033.
Key Takeaways
The smart traffic camera market expected to reach USD 12.39 Billion in 2023.
Forecasted compound annual growth rates between 2022 and 2032 is 14.3%.
By 2033, the smart traffic camera market is projected to reach USD 47.16 Billion.
The global smart traffic camera market is projected to experience significant growth over the coming years, driven by factors such as increasing urbanization, increasing traffic congestion, and an urgent need for improved management systems.
The market is segmented by technology type, installation type, application and region. The technology type segment includes Automatic Number Plate Recognition (ANPR), red light enforcement and speed enforcement systems; while the installation type segment comprises fixed and portable cameras. Furthermore, applications span highways, urban areas and beyond.
North America is the leading market for Smart Traffic Cameras, followed by Europe and Asia-Pacific. The latter region is expected to experience the fastest growth due to rising investments in smart city projects and increased traffic congestion.
Some of the prominent players in this market include Axis Communications AB, FLIR Systems Inc., Hanwha Techwin Co. Ltd., Hikvision Digital Technology Co. Ltd. and Pelco Inc.
The market is highly competitive, with players investing in innovation and product development to stay ahead of competitors. The use of artificial intelligence and machine learning are expected to fuel growth in this space over the coming years.
The COVID-19 pandemic has had a mixed effect on the Smart Traffic Camera market. On one hand, it has reduced traffic congestion, thus decreasing demand for traffic management systems; on the other hand, it has underscored the necessity of more effective management systems to protect essential workers and maintain goods-and-services flow.
Request For Sample Report Here: https://marketresearch.biz/report/smart-traffic-camera-market/request-sample/
Regional Snapshot
The North American smart traffic camera market is expected to expand due to the increasing adoption of smart transportation systems and smart city projects, as well as the presence of key players in this region. By market size, the United States leads this space followed by Canada.
Forecasts indicate that Europe will hold a large market share in the smart traffic camera market due to increasing demand for traffic management solutions, smart city projects, and sophisticated video security systems. The main countries within this region include Germany, France, and the United Kingdom.
The Asia-Pacific district is anticipated to encounter the most elevated build yearly development rate (CAGR) for smart business camera demands because of expanding reception of brilliant transportation frameworks and rising requirements for business activity brings about by nations like China, Japan, India, and South Korea.
The interest in brilliant business cameras in Latin America is supposed to expand because of a rising interest in smart megacity ventures, the rising requirement for cutting-edge tape observation frameworks, and the declining reception of keen transportation frameworks in nations like Brazil, Mexico, and Argentina.
The Middle East and Africa traffic camera market is expected to experience rapid growth due to rising income from smart city initiatives, interest in traffic management systems, and increasing approval of these systems in countries such as the UAE, Saudi Arabia, and South Africa.
Drivers
Developing Interest in Astute Transportation Frameworks (ITS): The developing requirement for cutting-edge traffic the executive's frameworks, proficient public transportation and further developed street security is driving the interest for ITS. Brilliant traffic cameras are a necessary part of this framework as they give continuous traffic data and help with traffic the executives.
Government Drives: Legislatures all over the planet are putting vigorously in smart transportation frameworks to further develop street security and lessen gridlock. Thus, there is a rising interest for astute traffic cameras that can catch and dissect information continuously.
Mechanical headways: The progression of advances, for example, man-made brainpower, AI, and PC vision have altogether worked on the capacities of smart traffic cameras. These cameras can now recognize and follow vehicles, walkers, and different items, and can break down traffic information to give important experiences.
Rising worries over street well-being: With the rising number of street mishaps, there is a developing worry for street security. smart traffic cameras can assist with distinguishing potential security perils and empower specialists to make a fitting move to forestall mishaps.
Expanded interest for brilliant city arrangements: The development of smart urban communities is driving the interest in smart traffic cameras. These cameras assume a pivotal part in smart city arrangements by giving constant traffic information, empowering productive traffic executives, and further developing street security.
Restraints
Protection Concerns: The advent of intelligent traffic cameras has raised security concerns, as they can capture and store individual data such as tag numbers and driving patterns. This has sparked discussions on the proper use of such innovations and the necessity for stringent guidelines to maintain security.
High Execution Cost: The implementation cost of advanced traffic camera frameworks can be high, which may present a barrier for states and districts looking to introduce them. This includes the expense of purchasing and installing cameras as well as maintaining and managing the systems over time.
Opportunities
Traffic management systems are becoming more important as road traffic increases, creating the need for systems that can regulate flow to reduce congestion and enhance safety. Smart traffic cameras play a pivotal role in these initiatives, providing real-time data to traffic management centers.
New Advances in Camera Technology: Smart Traffic cameras are becoming more and more feature-packed, providing improved image quality, wider viewing angles and advanced analytics capabilities. Businesses now have the chance to develop and market new products or services using these technological breakthroughs.
Smart Traffic Cameras: Smarttraffic cameras are becoming increasingly useful in public safety applications, able to detect accidents and notify emergency workers. As the importance of public safety grows, these systems will continue to be in high demand.
Smart City Initiatives Cities around the world have begun "smart-city" projects. These efforts use technology to boost efficiency and enhance urban living conditions. Lead by smart traffic cameras, these projects provide real-time information useful for traffic control centers and city planners alike.
AI Implementation These cameras use machine learning algorithms to analyze traffic patterns and provide useful data to traffic control centres.
Ensure everything is in line with your specific requirements here: https://marketresearch.biz/report/smart-traffic-camera-market/#inquiry
Challenges
Privacy Aspects: The implementation of smart traffic cameras raises privacy issues, as these cameras have the capacity to capture images and data about individuals without their knowledge or consent. Furthermore, there are concerns about the potential misuse of this data by governments or other organizations.
Cost: Smart traffic cameras can be costly to install and maintain, which may be a deterrent for some cities and municipalities.
Data Management: Smart traffic cameras generate vast amounts of data which can be difficult to organize and analyze efficiently. To tackle this problem, advanced data analytics capabilities as well as the necessary infrastructure must be in place.
Integration with Existing Infrastructure: Integrating smart traffic cameras with existing traffic management infrastructure can be a challenge, as some systems may be outdated or not designed to accommodate modern technologies.
Technical Limitations: Smart traffic cameras may experience technical limitations, such as poor visibility in adverse weather conditions or difficulty identifying vehicles in high-speed traffic.
Regulatory Challenges: Smart traffic cameras could face regulatory difficulties in some jurisdictions due to strict regulations regarding surveillance technologies.
Recent Developments
Take on computer-based intelligence Cameras: The utilization of man-made intelligence in rush hour gridlock cameras is turning out to be increasingly normal. These cameras can distinguish and dissect information progressively, considering the quicker independent direction and better traffic the executives.
Expanding thoughtfulness regarding wellbeing: With the expansion in auto collisions, numerous states and confidential associations are putting resources into smart traffic cameras to assist with further developing street security. The cameras are outfitted with elements like speed identification, red light location and programmed number plate acknowledgment.
Joining with different frameworks: smart traffic cameras coordinate with other traffic the executive's frameworks, for example, traffic signal control frameworks and mass travel frameworks. This reconciliation takes into account better coordination and the executives of the traffic stream.
Utilization of cloud-based arrangements: A few smart traffic camera suppliers currently offer cloud-based arrangements that permit controller of traffic cameras. This permits more noteworthy adaptability and simplicity of the executives.
Market Extension: The market for smart traffic cameras is extending from created nations to arising creating economies. State-run administrations in these nations are putting resources into cutting-edge traffic board frameworks to further develop street security and lessen clog.
Market Segmentation
Smart Traffic Camera Market, By Component
Hardware
Software
Services
Smart Traffic Camera Market, By Camera Type
Fixed Cameras
Mobile Speed Camera
Red Light Camera
Surveillance Camera
Traffic Monitoring Camera
ANPR Camera
Other Camera Types
Smart Traffic Camera Market, By Deployment Mode
Traffic Monitoring
Traffic Enforcement
Smart Traffic Camera Market, By Application
Surveillance and Traffic Management
Toll Management
Other Applications
Key Players
Allied Vision
Axis Communications
E Com Systems
Jenoptik
Flir Systems
Hikvision
Tattile
Imperx, Inc.
Teledyne Dalsa
Siemens AG
Idemia
Motorola Solutions
Redflex Holdings
Sensys Gatso Group Ab
Vitronic Gmbh
Other Players
Report Scope
| | |
| --- | --- |
| Report Attribute | Details |
| Market size value in 2023 | 12.39 Bn |
| Revenue forecast by 2033 | 47.16 Bn |
| Growth Rate | CAGR Of 14.3% |
| Regions Covered | North America, Europe, Asia Pacific, Latin America, and Middle East & Africa, and Rest of the World |
| Historical Years | 2017-2023 |
| Base Year | 2022 |
| Estimated Year | 2023 |
| Short-Term Projection Year | 2028 |
| Long-Term Projected Year | 2033 |
FAQ
Q: What is a Smart Traffic Camera Market Report?
A: A smart traffic camera market report is an in-depth document that offers an insightful assessment of the global market for these cameras. It includes details on market trends, growth drivers, obstacles, opportunities and key players within this sector.
Q: What are the contents of a smart traffic camera market report?
A typical smart traffic camera market report includes sections such as an executive summary, market overview, dynamics and segmentation, regional analysis, competitive landscape and company profiles. It may also contain market size and forecast, share analysis and SWOT analysis.
Q: Who is the target audience for a smart traffic camera market report?
A: This report caters to stakeholders such as investors, market analysts, researchers, traffic management authorities and companies operating within this space.
Q: What are the advantages of reading a smart traffic camera market report?
A: Reading this report offers valuable insights into both the current state and future prospects of the industry. It helps stakeholders make informed decisions regarding investments, product development, and marketing strategies. Moreover, it provides an analysis of key players in this space along with their strategies.
Contact us
Contact Person: Mr. Lawrence John
Marketresearch.Biz (Powered By Prudour Pvt. Ltd.)
Tel: +1 (347) 796-4335
Send Email: [email protected]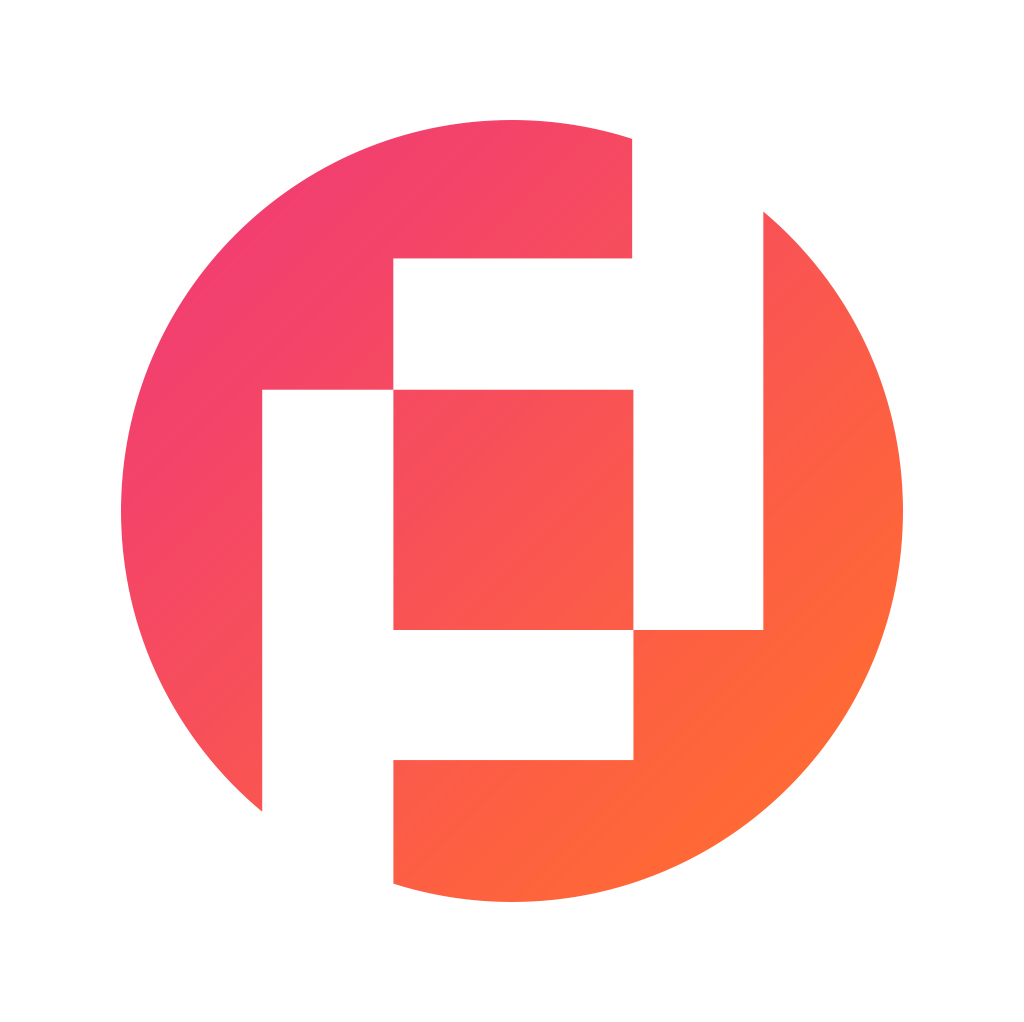 Prudour Private Limited
The team behind market.us, marketresearch.biz, market.biz and more. Our purpose is to keep our customers ahead of the game with regard to the markets. They may fluctuate up or down, but we will help you to stay ahead of the curve in these market fluctuations. Our consistent growth and ability to deliver in-depth analyses and market insight has engaged genuine market players. They have faith in us to offer the data and information they require to make balanced and decisive marketing decisions.
More Posts By Prudour Private Limited