Workforce Analytics Market size is expected to reach USD 11.47 Bn by 2033 | CAGR of 17.6%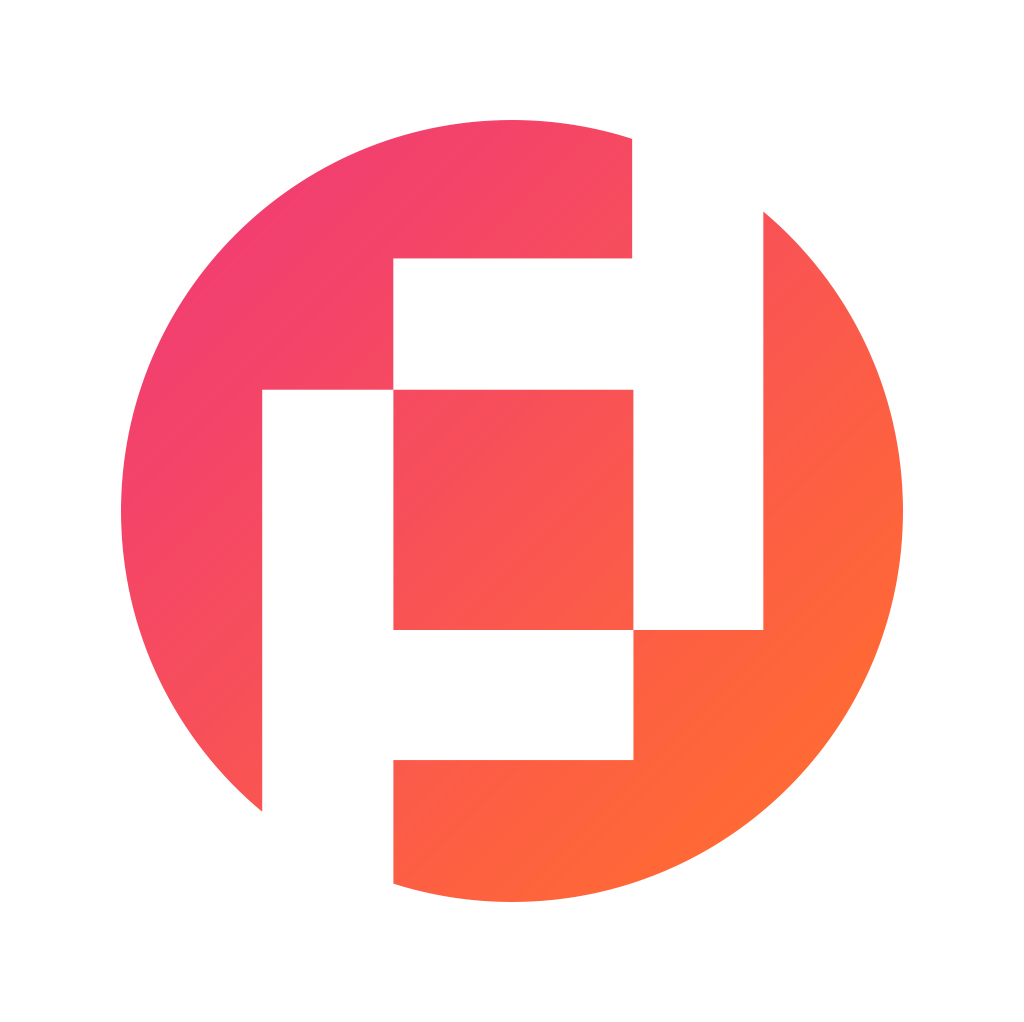 Prudour Private Limited
Updated · Mar 20, 2023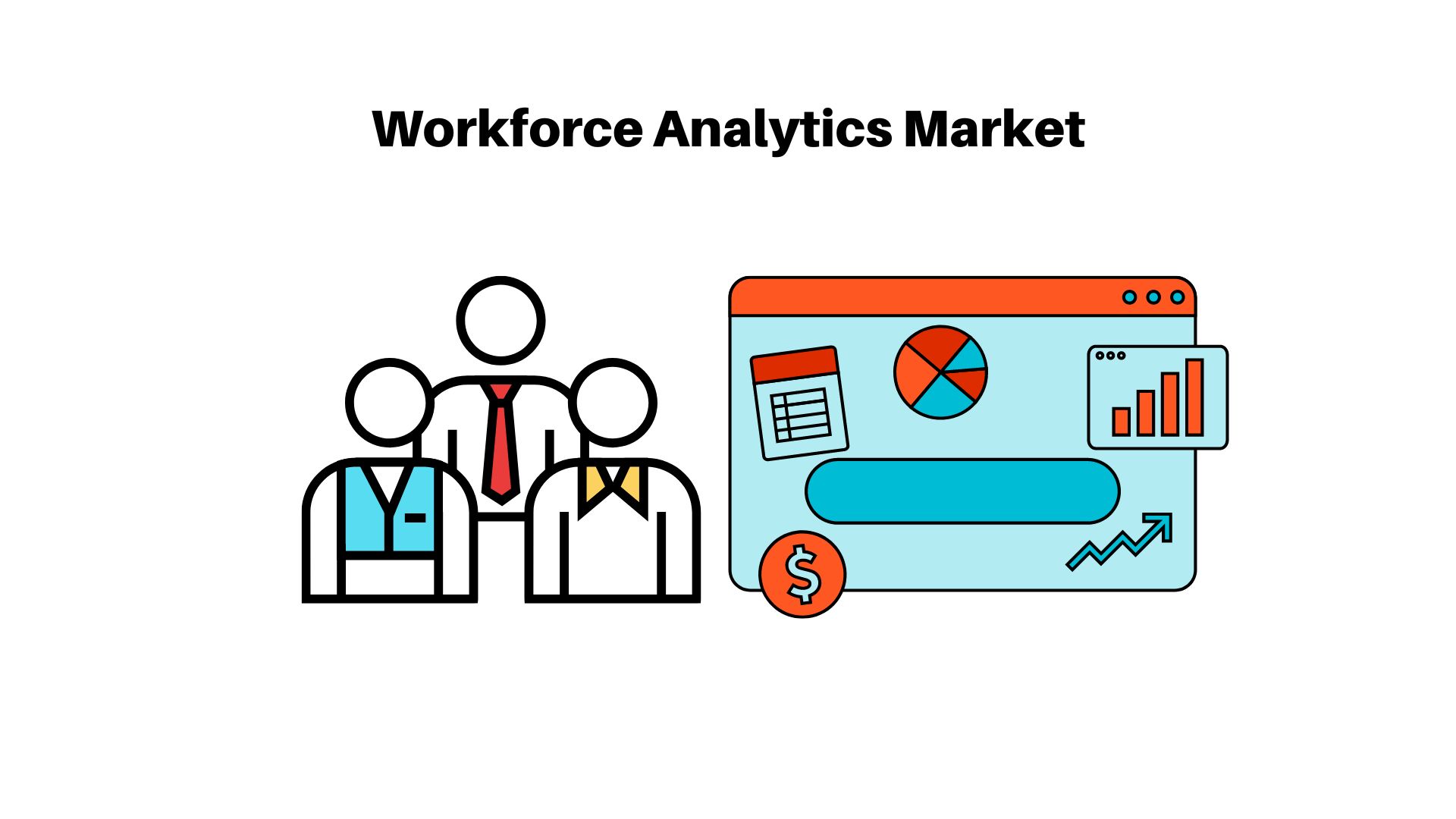 WHAT WE HAVE ON THIS PAGE
Market Overview
Published Via 11Press: The workforce analytics market is a rapidly developing sector of the business intelligence and analytics industry. Workforce analytics refers to using data and statistical analysis to measure, monitor, and optimize an organization's human resources (HR) processes and workforce management strategies. The market is driven by organizations' need to optimize performance and productivity, reduce labor costs, and boost employee engagement and retention rates. With more access to HR data and analytical tools at their disposal, more businesses are turning towards workforce analytics for data-driven decisions about their workforces.
The Workforce Analytics Market size is expected to reach USD 11.47 Bn by 2033, up from its current value of USD 2.27 Bn in 2023, growing at an annual compound growth rate (CAGR) of 17.6% from 2023-2033.
The workforce analytics market is segmented by component, deployment mode, organization size, industry vertical, and region. Components in this space include software, services, and consulting; deployment modes range from cloud to on-premises; while organization sizes span small- and medium-sized enterprises (SMEs) as well as large firms.
Key Takeaways
The workforce analytics market is a rapidly developing field that uses data analysis and machine learning algorithms to enhance HR processes and decision-making.
Companies are realizing the power of data-driven decision-making, investing in workforce analytics tools to streamline operations and boost efficiency.
Predictive analytics is becoming increasingly important within this space as companies look to use data to anticipate future trends and make proactive decisions.
Cloud-based solutions are becoming more prevalent in the workforce analytics market, due to their scalability, cost-effectiveness, and ease of implementation compared to traditional on-premises solutions.
AI and machine learning algorithms have allowed workforce analytics tools to become more sophisticated, offering deeper insights into HR processes and making accurate predictions.
Moreover, workforce analytics is being employed for employee experience improvements by recognizing patterns and trends which could improve engagement, retention, and satisfaction levels.
Click Here To Access Sample Pages Of This Report: https://marketresearch.biz/report/workforce-analytics-market/request-sample/
Regional Snapshot
The workforce analytics market is experiencing rapid expansion due to rising demand from businesses and organizations worldwide.
North America: North America is the leading market for workforce analytics due to its abundance of large corporations and rapid technological development. The United States holds a dominant position in this space with many companies based in Silicon Valley driving innovation within it.
Europe: Europe has rapidly emerged as a major market for workforce analytics, driven by an increasing need for HR analytics solutions and data-driven decision-making. The United Kingdom, Germany, and France are the three largest markets within this region.
Asia-Pacific: The Asia-Pacific region is experiencing a boom in workforce analytics due to technological advancement and demand for data-driven decision-making. China, India, and Japan are the top three markets within this region.
Latin America: Latin America is rapidly becoming a hub for workforce analytics, with an increasing number of businesses adopting HR analytics solutions. Brazil, Mexico and Argentina are three major markets within this region.
Middle East and Africa: The Middle East and Africa have emerged as major centers for workforce analytics due to the region's growing need for HR analytics solutions and its focus on digital transformation. Countries such as the United Arab Emirates, Saudi Arabia, and South Africa serve as primary hubs of this activity.
Enquire Here & Query for the report: https://marketresearch.biz/report/workforce-analytics-market/#inquiry
Drivers
With the explosion of data within organizations, there is an ever-increasing need for insights that can guide important business decisions. Workforce analytics offers such insight by analyzing employee records to detect patterns, trends, and opportunities for improvement. Cloud-based workforce analytics solutions have become increasingly popular recently as they offer several advantages like scalability, flexibility, and ease of access. As more businesses seek to utilize data analytics to enhance their operations, the adoption of cloud-based solutions is expected to grow.
Employee engagement and retention have become key concerns for many organizations. Workforce analytics can help organizations identify factors that impact employee satisfaction, work-life balance, and career development opportunities. Many organizations are prioritizing DE&I initiatives, understanding that having a diverse and inclusive workforce is essential for business success. Workforce analytics can help organizations monitor DE&I metrics and identify areas for improvement. With the global talent market becoming more and more competitive, organizations are searching for ways to attract and retain top talent. Workforce analytics can help organizations understand what factors contribute to employee satisfaction and engagement levels, so they can devise strategies to enhance these elements.
Restraints
The workforce analytics market is facing numerous obstacles that could limit its growth and adoption. Because it involves collecting and analyzing employee data, privacy concerns regarding data protection must be taken into account when using workforce analytics. Employees may become resistant to workforce analytics, leading to legal battles with regulatory authorities. To successfully utilize workforce analytics, a skilled workforce with knowledge of statistics, data science, and programming languages is necessary. The shortage of skilled personnel can pose a major obstacle for organizations looking to implement workforce analytics. Integrating workforce analytics tools with existing HR systems and processes may prove complex and time-consuming, leading to delays and additional expenses that could deter some organizations from adopting these tools altogether.
Workforce analytics relies on having access to accurate and dependable data. Unfortunately, some organizations may not have this access or the data may be incomplete or inconsistent, which can limit its usefulness. Furthermore, workforce analytics tools tend to be expensive with uncertain returns, which may deter some organizations from investing in them – especially smaller ones with limited budgets.
Opportunities
The workforce analytics market is growing rapidly due to the rising demand for data-driven decision-making in HR processes. Companies can take advantage of this market by utilizing data and analytics to optimize their workforce management practices and boost overall business performance. Predictive analytics helps organizations forecast future trends and identify potential talent gaps by analyzing past data to make informed predictions about future workforce needs, such as which roles may become obsolete or which skills will remain in demand.
Workforce analytics can assist companies in improving employee engagement by pinpointing factors that contribute to high levels of satisfaction and retention. Organizations can make changes to their culture, policies, and benefits packages to enhance these elements for improved employee satisfaction and retention. Workforce analytics also offers companies insight into areas lacking diversity and inclusion within their workforce by analyzing data related to hiring patterns, promotions, and retention rates – thus developing strategies for remediating any bias patterns identified.
Workforce analytics can assist companies in measuring employee performance and pinpointing areas for improvement. By analyzing data such as employee feedback and productivity metrics, organizations can identify training needs, coaching opportunities, and performance goals to help employees enhance their skill sets. Workforce analytics also aids recruiting processes by determining the most efficient channels for sourcing candidates, screening fit, and shortening time-to-hire. Furthermore, by studying past hires to identify successful characteristics of successful hires, organizations can make more informed decisions in the future about future hiring practices.
Challenges
The workforce analytics market is rapidly growing as more organizations look to use data to make informed decisions about their employees. Accuracy of data used in workforce analytics is essential; incomplete or inaccurate results could lead to flawed conclusions and poor decision-making. Furthermore, compliance with data privacy laws and regulations must be ensured throughout this endeavor – something which can prove challenging given how frequently data security regulations change over time. Furthermore, there remains a shortage of professionals with the technical and analytical abilities needed for the successful implementation and use of these tools.
Workforce analytics tools must be integrated with other HR and business systems in order to provide an insightful view of the organization. To accomplish this goal, collaboration and coordination between different departments and stakeholders is necessary. Implementing workforce analytics necessitates a significant cultural shift within the organization, which can prove challenging as employees may be resistant to change or doubtful about its benefits. Workforce analytics can be biased if data isn't properly analyzed or the algorithms used for processing it are biased. This could lead to discriminatory hiring practices or unequal treatment of employees. Implementing workforce analytics requires significant investments in technology, training, and personnel – creating a barrier of entry for some organizations, particularly smaller businesses or non-profits.
Market Segmentation
Segmentation by Type:
Solution
Services
Managed
Consulting
System Integration
Implementation
Segmentation by Organization Size:
Large Enterprises
Small and Medium-Sized Enterprises (SMEs)
Segmentation by Deployment Type:
Cloud
On-Premise
Segmentation by Application:
Manufacturing and Retail
Healthcare and Education
IT and Telecommunications
Media & Communication Services
Banking, Financial Services, and Insurance (BFSI)
Others (Food & Beverages, Real Estate, Automotive, Utilities, etc.)
Key Players
SAP SE
Genpact, Ltd.
Capgemini SE
Workday, Inc.
Cisco Systems, Inc.
Oracle Corporation
Tableau Software, Inc.
PeopleStreme Pty. Ltd.
WorkForce Software LLC.
International Business Machines Corporation (IBM)
Report Scope
| | |
| --- | --- |
| Report Attribute | Details |
| Market size value in 2023 | USD 2.27 Bn |
| Revenue forecast by 2033 | USD 11.47 Bn |
| Growth Rate | CAGR Of 17.6% |
| Regions Covered | North America, Europe, Asia Pacific, Latin America, and Middle East & Africa, and Rest of the World |
| Historical Years | 2017-2022 |
| Base Year | 2022 |
| Estimated Year | 2023 |
| Short-Term Projection Year | 2028 |
| Long-Term Projected Year | 2033 |
Recent Developments
Companies are searching for ways to enhance their HR strategies and employee management, leading to an unprecedented surge in workforce analytics. Many are transitioning away from traditional software solutions for workforce analytics in favor of cloud-based alternatives that give them real-time data access, collaboration more efficiently, and scaling operations as needed. As companies seek ways to predict future events and take proactive decisions, predictive analytics plays an increasingly important role within workforce analytics. Organizations can use predictive analytics to detect potential issues before they arise and devise strategies to resolve them promptly.
Integration of workforce analytics solutions with other HR technologies such as performance management systems or employee engagement platforms is becoming more commonplace. By doing so, companies can gain a comprehensive view of their workforce to enable them to make better decisions about how best to manage it. Organizations are increasingly turning to workforce analytics to promote diversity and inclusion in their workplaces. Companies can analyze employee data to identify areas for improvement and devise strategies to make their workplace more inclusive. Machine learning and artificial intelligence are being employed to automate various aspects of workforce analytics, such as data collection and analysis. This provides companies with faster insights so they can make better decisions regarding employee needs faster.
Key Questions
What is the Workforce Analytics Market?
This industry provides software and services that use data analytics for workforce management, such as recruitment, performance evaluation, retention strategies, and engagement initiatives.
What is driving the growth of the Workforce Analytics market?
The Workforce Analytics market is being propelled forward due to several factors, including an increasing need for data-driven decision-making in human resources, managing a diverse and remote workforce, and emphasizing employee experience as essential for business success.
What are some of the current trends in the Workforce Analytics market?
Current developments within this space include increased use of artificial intelligence and machine learning, integration of workforce analytics with other HR technologies, growth in mobile- and cloud-based solutions, as well as an increasing focus on employee wellbeing and mental health.
What are some of the challenges confronting the Workforce Analytics market?
Some of these obstacles include data privacy and security worries, the requirement for accurate, trustworthy data, integration issues between different sources, and difficulty translating insights into actionable strategies.
Contact us
Contact Person: Mr. Lawrence John
Marketresearch.Biz (Powered By Prudour Pvt. Ltd.)
Tel: +1 (347) 796-4335
Send Email: [email protected]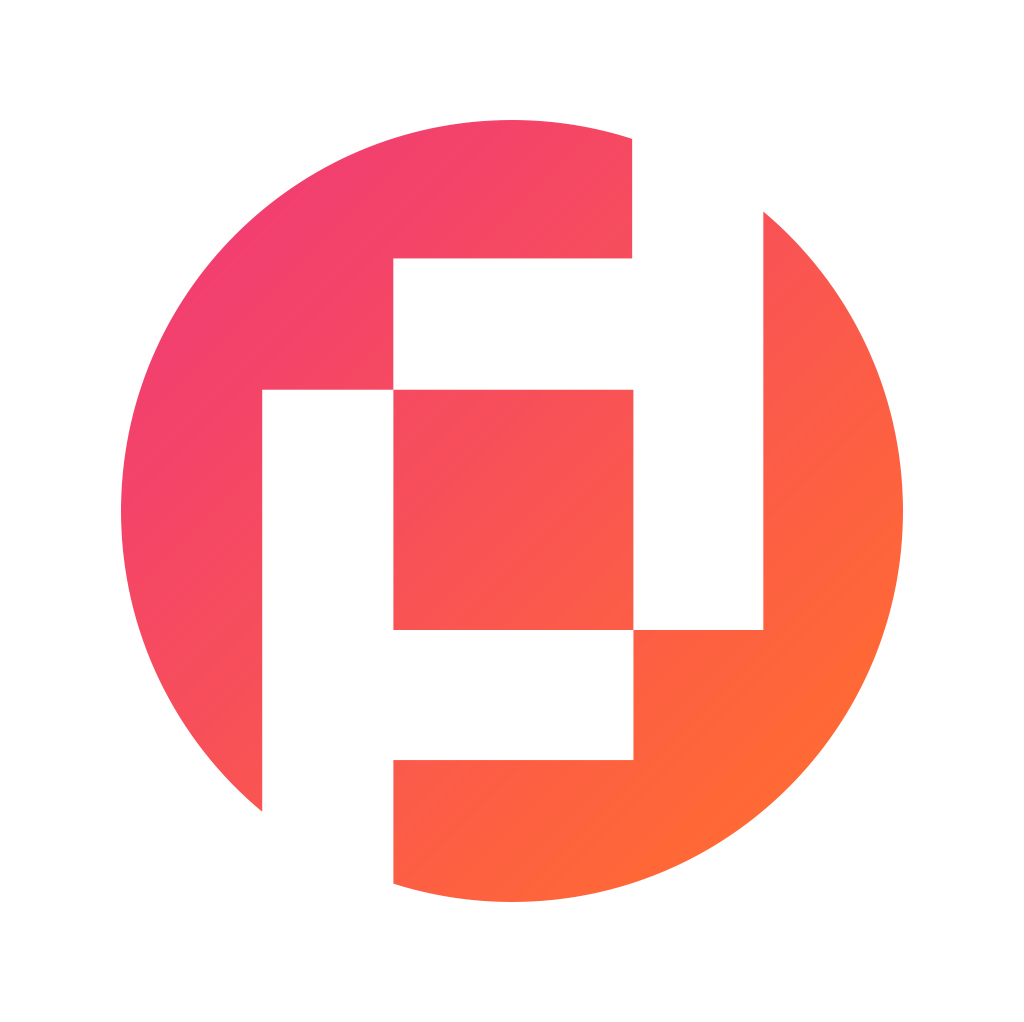 Prudour Private Limited
The team behind market.us, marketresearch.biz, market.biz and more. Our purpose is to keep our customers ahead of the game with regard to the markets. They may fluctuate up or down, but we will help you to stay ahead of the curve in these market fluctuations. Our consistent growth and ability to deliver in-depth analyses and market insight has engaged genuine market players. They have faith in us to offer the data and information they require to make balanced and decisive marketing decisions.
More Posts By Prudour Private Limited