5 Ways to Increase Brand Visibility Using Social Media Hashtags
Ainsley Jones
Updated · Jun 28, 2023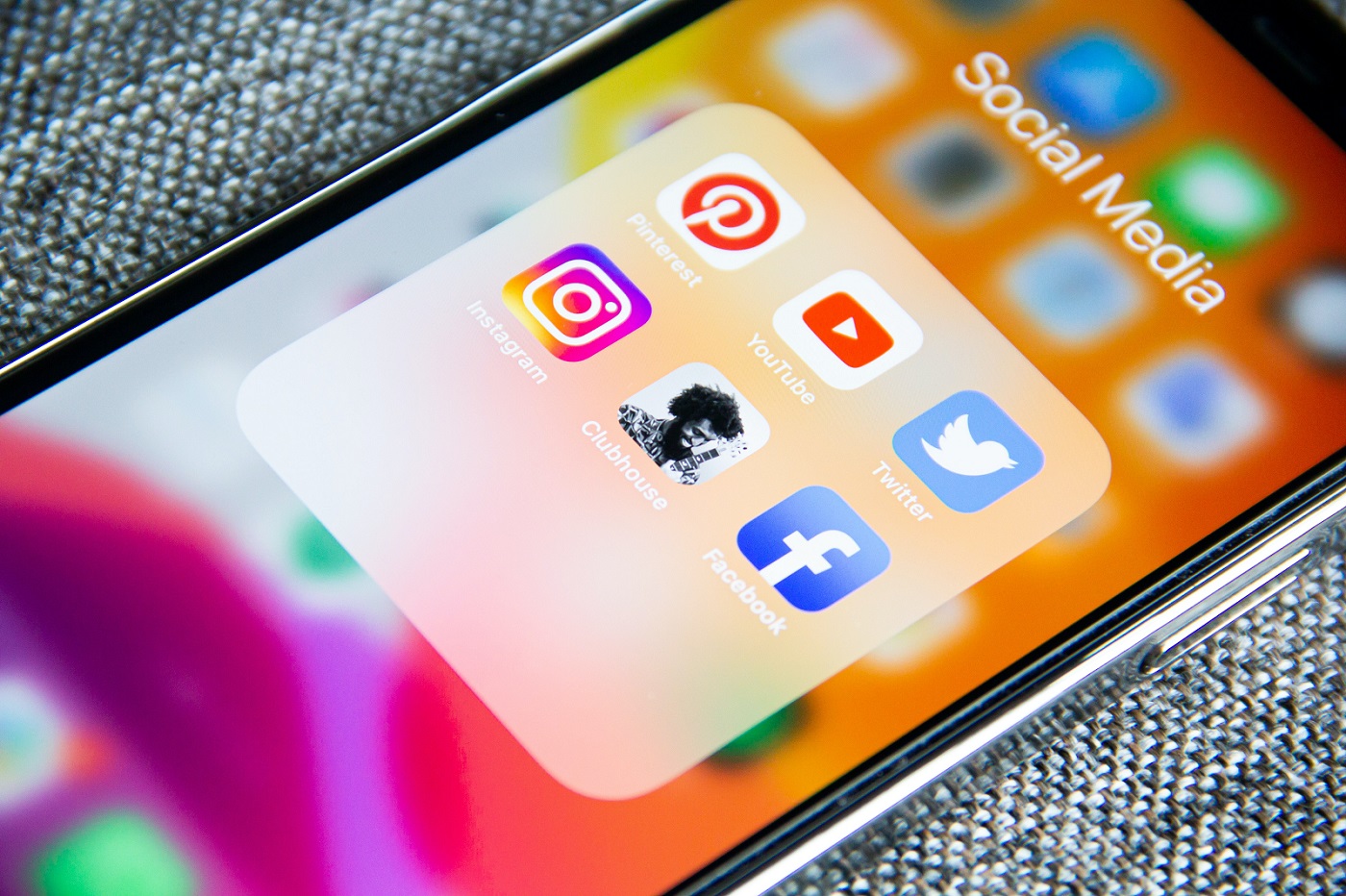 WHAT WE HAVE ON THIS PAGE
Many users of social media in the past, such as in 2015, were curious as to what it meant when misspelled words – i.e. more than one word merged – were preceded by a numerical sign. Since then, using hashtags – or the more recent term, hashtagging – to communicate and find stuff on social media has skyrocketed in popularity.
Since its inception in 1870, the pound sign, which denotes a hashtag now, has grown significantly in influence. On the most popular social media platforms, hashtags are now used for searching and tagging. More than that, leading companies use the hashtag system to successfully market their brands on a daily basis.
With the help of content (blogs, videos, links, and infographics), companies and advertisers are using hashtags to increase traffic and revenue from their websites. They do this by posting links to those websites after offering brief information about the hashtag. Yes, it will encourage more people to visit the website you previously created using the Wix price plan or another well-known website builder's pricing plan presenting plugins for a variety of business services in order to learn more about the subject. This can pose a basis for a somehow different article sometime later…
So how can you expand your brand with these hashtags? In this piece, we will provide a response to that query. The top 5 hashtag usage strategies in social media are listed below…
Hashtag Based on Locality
People care to share their location on social media with a hashtag and look for others who have the same location. The greatest strategy to increase awareness for locally based businesses using the hashtag system is to use a local hashtag.
Views from particular local locations will rise with local tagging. People who require a local service frequently search for a hashtag to check out what fresh posts may surface. Your material will remain current and discoverable if you consistently post engaging content using relevant local hashtags.
Hashtag with a Brand Name
A hashtag is an ideal tool for brand promotion. By consistently publishing fresh content with their brand name hashtagged, businesses may grow the recognition of their brand and strengthen their brand identification.
Always make it succinct and to the point when naming a company's brand. A company needs to have a memorable company brand that is simple to read and will keep in customers' thoughts in order for the brand reputation to grow through social media platforms.
Hashtagging Trending Items
Most traffic and queries are typically produced by trending content. It is a good idea to include the trending news hashtag in your post whenever a new breaking story emerges.
Writing blog entries around the next hot topic is customary among bloggers in order to increase visibility.
Some of the most popular hashtag searches are for holidays, seasons, and happenings. During specific holiday dates, holidays receive the most views. During these times, periods like summer, fall, winter, and spring also can receive a ton of views.
When relevant, searches are also done on activities/events. If your company is attending a convention, including the hashtag for that event will undoubtedly get visits and followers from others who attended the same event. Gaining followers and views can also come through participating in happenings and pre-hashtagging ones that you will be attending.
Hashtagging to Target Keywords
Every online business has an objective that incorporates keyword targeting. To consistently hashtag on your social media accounts, use up to 3 major terms.
A tried-and-true method of being seen by the right social media users is to target your keywords via the hashtag system.
1. Hashtagging Can Be Effective in Newsletters Too
How can hashtags be used effectively outside of social media if social media is their exclusive domain? Unless you are distributing your newsletter on Facebook, what does a tool made, say, to manage Twitter group conversations have to do with newsletters?
Hashtags can help connect your audience and brand in a meaningful way. Over 2.9 billion people use Facebook each month. Nearly 300 million people use Twitter. A compelling call to action to use a straightforward hashtag in a social media post, even if they cannot click on it, can help increase the reach of your primary audience and promote engagement with your company on various levels.
A call to action in a carefully crafted and well-organized newsletter may encourage your subscribers to tweet your email address. Furthermore, they will do it along with the action's hashtag – in exchange for a discount code or other incentive. It is an excellent strategy for encouraging readers to act on the information in the newsletter. This is also an excellent method for gathering email addresses for lists of autoresponders.
2. Fun Facts About Hashtags
The hashtag system was formally implemented on Twitter in 2009.
Google continued and added the hashtag system in 2012.
Facebook rolled out the hashtag system in 2013.
According to a survey, 10.1% of the 74,000,000 tweets contain a hashtag. Why does this matter? One of the social media tagging techniques that are most frequently used online is the hashtag system. To keep content fresh and boost views with the daily influx of tags, a business must increase postings and hashtags.
3. Quick Hashtag Tips
Tip No. 1
Although hashtags have no character limit, overusing them will not give you the exposure you hope for. All hashtag users should be aware that a post may appear spam if it has too many hashtags.
The easiest strategy to maintain your stuff professional and noticeable is to add new content containing up to 3 hashtags.
Tip No. 2
Using hashtags to target particular demographics will be very useful for you. Make a study to determine the proportion of users (by age and gender) who use a particular hashtag regularly. If your aim is to build a gaming company, using certain hashtags which teens browse may ensure likes from them.
If your target market is not teenagers, you might want to attempt something a little more sophisticated and keyword-related.
To Wrap Up…
Social media is a medium for listening, not speaking. You must gain something from social media in order to use it properly. You probably will not start a trend on social networks with your story or hashtags unless you are deserving of the release of the newest iPhone. Benefiting from popular things will increase your company's visibility, brand recognition, followers, shares, and popularity.
Let's elaborate.
To try and start a trend on Twitter, you might spend all your time deciding which hashtags to make. You may sit and plan. Should you include the name of your company in it? Would that be considered spam? Should you be more broad-based? Does this, that, and the other phrase belong to you?
When you genuinely listen, reply, and react on social media, there are considerably more positive aspects. Social media continues to elude many people. As we have stated, social media is the first authentic medium for listening rather than speaking. You may speak on it, of course. Many people do this, and many do so successfully. On the other hand, surfing the wave of hashtags rather than generating them is a crucial issue on social media.
Instead of thinking about how to develop a hashtag and start your own trend, you will have much more results if you start paying attention to what is going viral, try to alter engineering the essence of the hashtag, and afterward try to add value to the conversation. Even people who use social media on the ordinary level have a pretty consistent capacity to pay attention to what is happening and hop into it, over-indexing the outcome of a typical tweet.
Ainsley Jones
Ainsley Jones is an author who writes about Trending Technology and Big Data, iOS, CRM, Engineering, and other topics. Expertise in: - 17 years of experience as a professional freelancer and technology writer. Expertise in technology trends for both SMBs and enterprises. Expert in email marketing and social media campaigns. Reputable and trusted voice in small-business ecommerce marketing.
More Posts By Ainsley Jones