Sales Enablement Tools: Empowering Sales Teams for Success
Wayne Kernochan
Updated · Nov 13, 2023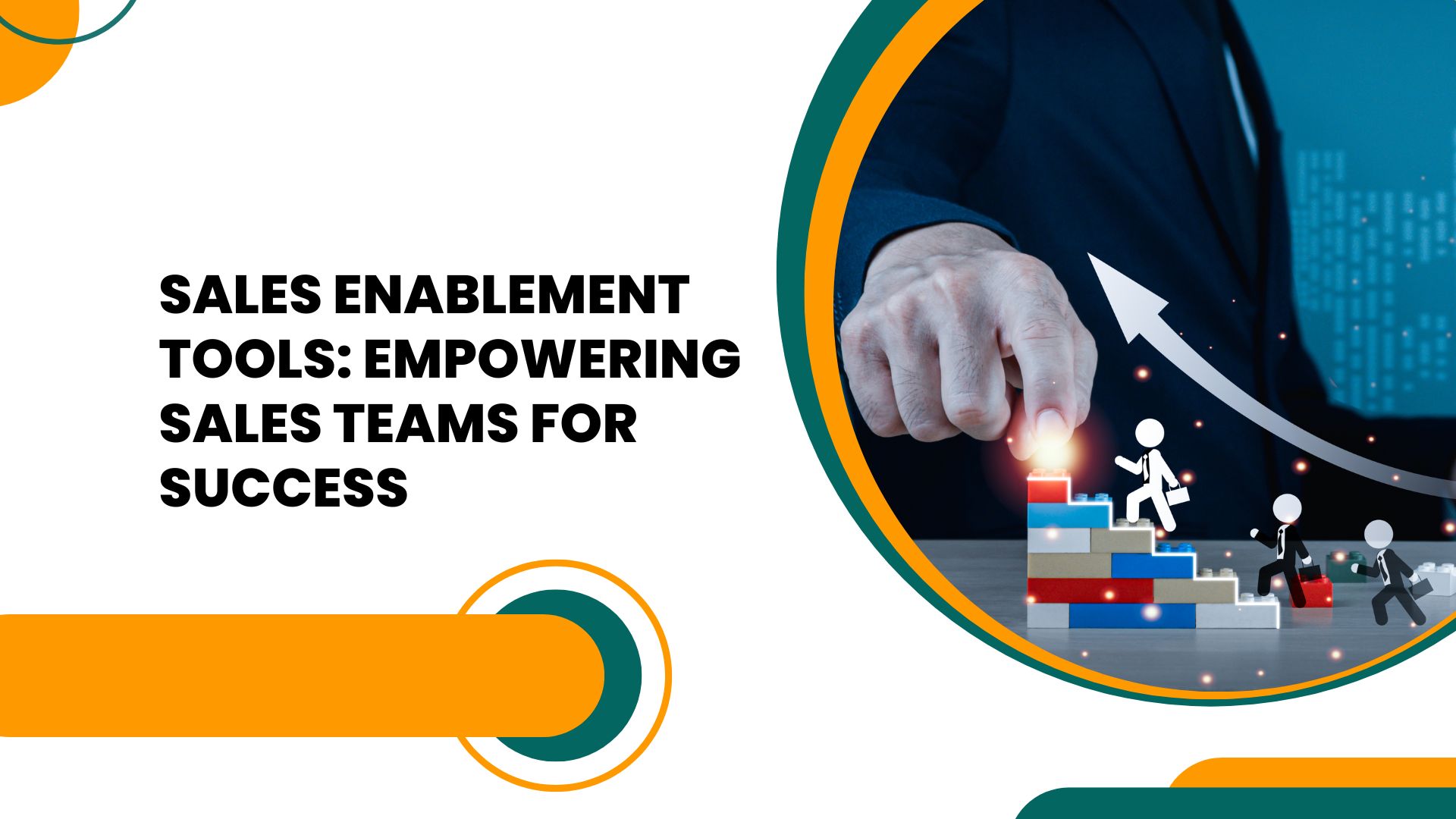 WHAT WE HAVE ON THIS PAGE
Sales team efficiency can make a difference between a company's success or failure. Luckily, today, plenty of software tools can enable sales teams to succeed. The range of best products will mostly depend on the company's specifics — anything from indispensable CRMs and email automation tools to sales forecasting and analytics software can work miracles, helping streamline sales operations, boost KPIs, and take some load off the sales reps' shoulders.
Of course, no single tool can cover all the essentials of an effective sales process. That is why sales managers should rely on a combination of those for each stage of this multi-layer process. Below, you will find the essential categories and some top examples of sales tools that can empower any team for success.
CRM Software
Without quality CRMs, it is impossible to manage sales operations. The good news is that there are plenty of CRMs to choose from; the not-so-good news is that the choice can sometimes be overwhelming. Below are some of the top examples designed for sales teams.
Pipedrive
This CRM has one of the most user-intuitive interfaces while supporting a number of useful features, including email and social media integration. In the unlikely scenario that people on your team have never worked with CRMs before, Pipedrive will not have a long learning curve. It also has reasonable pricing and mutual features to keep the mid-size sales team perfectly organized.
Membrain
Membrain CRM positions itself as a sales enablement tool designed to simplify and continuously improve sales processes. The tool can work as a stand-alone CRM for small and mid-size sales teams or act as an addition to a more complex CRM for larger enterprises. Besides standard CRM functionality, Membrain emphasizes regular learning and coaching.
Salesforce
Salesforce faces a lot of criticism due to its top-tier pricing, but considering that this system offers more than any other CRM out there, the extra cost may be well worth it. Salesforce is essentially an entire app marketplace with multiple solutions to boost your team's productivity and KPIs. The number of integration options is truly unlimited, which makes it the top sales enablement tool so far.
Enriching contacts & engaging prospects
While CRMs are essential for monitoring internal and external communication, the success of a sales team largely depends on the company's lead database. And it's not just about numbers — it is important to carefully categorize leads across different stages of their decision-making process. The following tools should prove handy with that.
Lead Forensics
Lead Forensics is a tool designed to reveal all anonymous visits to your website. The service positions itself as the leading B2B lead generation software that can integrate with top CRMs and provide you with contact details of website visitors who match your ideal customer profile. And yes, you will get this data even after anonymous browsing.
SignalHire
This tool is an email and phone number finder. Contacts can be searched individually and in bulk. Bulk searches can help enrich your cold lead database because SignalHire supports plenty of customizable queries by industry, job title, or company name. The service also has a very handy Chrome/Firefox extension that can pull data directly from social media — so when someone engages with your posts, you can instantly add them to your existing lead database. And contact them later!
Woorise
Woorise is an interactive service that advertises itself as an all-in-one lead-generation platform. The number of features is so impressive it can even be a bit confusing at first. The tool tracks website visitors and offers landing page templates, surveys, etc. Besides, it supports integration with top CRMs and has plenty of educational guides for sales reps.
Productivity tools & assistants
This is a vast category that includes a whole range of different tools aimed at increasing productivity or offering helpful suggestions for some mundane tasks. The list of useful tools here can go on for pages, but the best helpers so far include:
Lavender
Lavender is a relatively new addition to the sales tools market, but so far, a pretty impressive one. This email assistant uses AI to analyze linguistic templates in your previous communications and help you write converting emails quickly. The tool can be used both for sending quick replies or crafting targeted email campaigns.
Trustmary
Today's marketplace heavily relies on word-of-mouth, and Trustmary can help you generate and embed customer testimonials to your website. This tool is incredibly helpful for SEO and lead generation, offering hundreds of testimonial templates to boost conversions. It also has an option for importing any customer reviews about your company from other websites, including Yelp and Facebook.
Mailtastic
This tool helps manage different employees' email signatures and enriches them with brand banners. While not exactly a revolutionary example of sales software, Mailtastic can help brands quickly set up customized business email banners and signatures, ensuring that your email traffic remains a powerful marketing channel (as it should be).
Miro
Miro is a great platform enabling real-time team collaboration. This is a whole panel of different tools that help different team members connect, share data, build reports and diagrams, and much more. Technically, Miro can enable any business to succeed — if teamwork is really important for your industry, then Miro will make information sharing easy for you.
Sales analytics & acceleration tools
Quality data analysis is the primary parameter that helps sales reps improve on any faulty area of their sales operations, eventually empowering them for success. Without proper measurement and analytics, it would be impossible to fine-tune the sales process, and the following tools can be incredibly helpful with both.
Aviso
This is an AI-powered platform designed to improve pipeline management by providing accurate sales forecasting. The main idea is to help sales executives and CFOs close deals quicker by analyzing lead belabor data and providing execs with smart insights. Aviso integrates not only with top CRMs but also with various financial platforms, including Oracle and Sage.
GoodData
GoodData is a highly versatile platform with many customizable analytics options. The cloud-based tech can offer anything from embedded website analytics to more flexible analysis pre-defined by sales managers. The complexity and versatility of the tool also make it a good choice for integration with third-party software and IoT projects.
Gong
Gong is a conversation intelligence platform designed specifically for accelerating sales operations. It captures and analyses all communication patterns within a company, including phone calls, and uses AI to offer forecasts on which strategies work best. It also has plenty of educational guides and other useful materials to enable the sales team to succeed.
Koncert
This service provides sales reps with data on lead behavior to help them identify the warmest leads and accelerate sales operations. Koncert is suitable for all sales roles and can provide plenty of useful insights about your lead database. More importantly, it offers tips on the best lead nurturing strategies — based on the analyzed data.
Implementing one or several of these tools into your sales toolkit should bring impressive results quickly. But, when you find an optimal balance of tools that works for your business specifics, your team's sales performance should see a considerable boost. Besides, more useful tools are regularly introduced to the market, so don't hesitate to try them out before they become mainstream!
Wayne Kernochan
Wayne Kernochan has been an IT industry analyst and auther for over 15 years. He has been focusing on the most important information-related technologies as well as ways to measure their effectiveness over that period. He also has extensive research on the SMB, Big Data, BI, databases, development tools and data virtualization solutions. Wayne is a regular speaker at webinars and is a writer for many publications.
More Posts By Wayne Kernochan