There's an App for That: Organization and Productivity Tools
Wayne Kernochan
Updated · Nov 13, 2023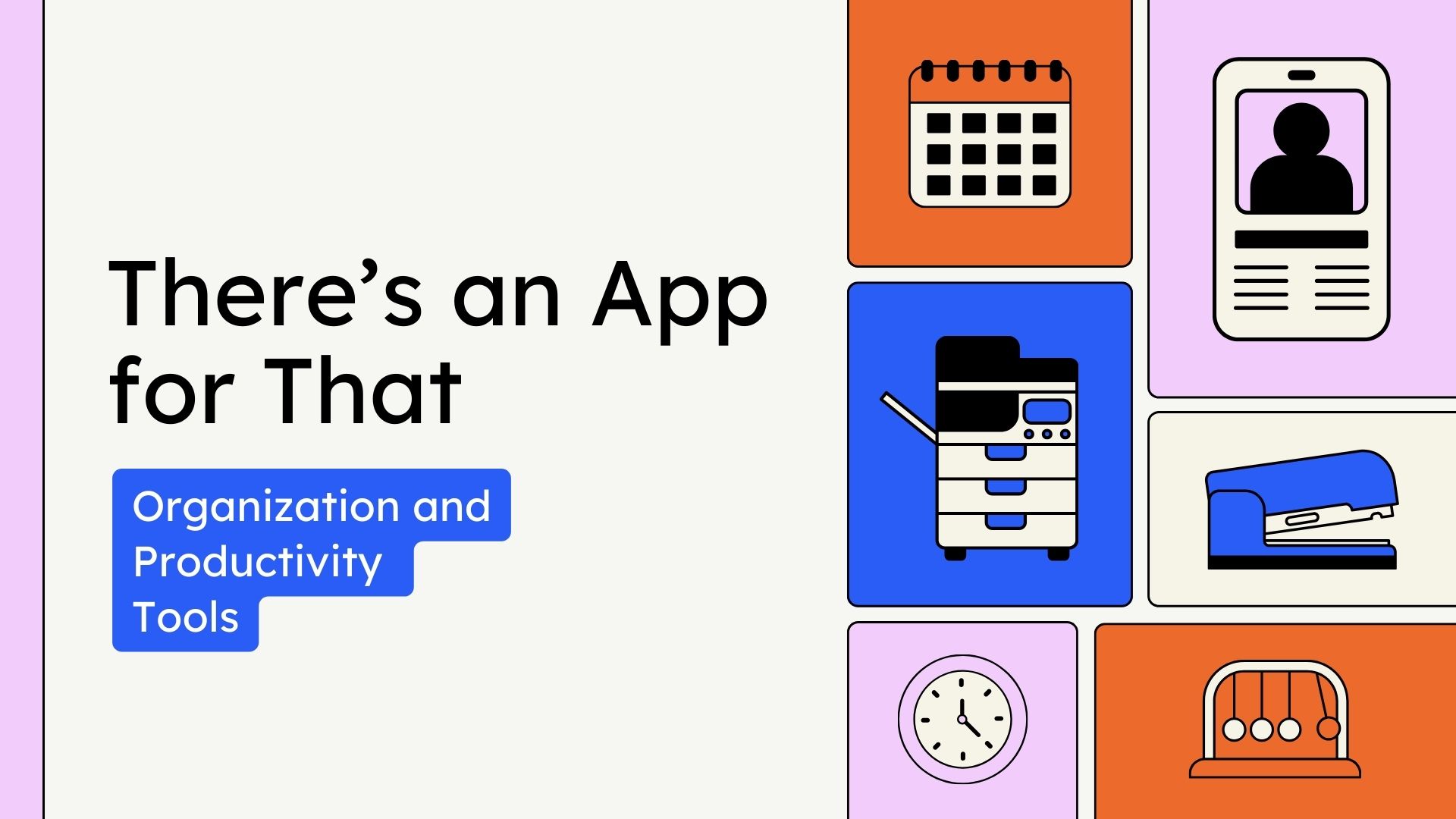 You don't get to the top by missing business meetings, not sending off important documents, or forgetting to make dinner reservations. Successful business professionals get to the top with plenty of hard work and enough organization to outshine the best planners. With the right tools, that could be you. These are the top apps for iOS to keep you and your business on track.
PDF Expert
Fortunately for all, iOS offers its users an abundance of organization tools. These tools come in the form of apps designed to help you collaborate successfully, streamline your workload, and keep you efficient. The accessible apps allow even the most basic technology user to figure out the interface. One such app allows editing a PDF on the go, which hasn't always been simple. With PDF Expert, you can edit PDF on iPhone, iPad, or Mac quickly and effectively.
The app is simple to navigate and has many features to help the everyday business person. You can sign documents, merge pages, take notes, and add images with a few swipes, taps, and clicks.
Todoist
Todoist is a top-of-the-line to-do list application. You can create as many to-do lists as your heart desires, categorizing them as you go and allowing colleagues and family to collaborate with you. This app is excellent for shared projects and lets you prioritize tasks on the list and label the sections according to your projects.
Stay on top of tasks and projects and collaborate with colleagues using this simple and effective app.
Microsoft Outlook
Emails are the number one way to communicate in the business world. Set yourself up for speedy responses and link your calendar with all your communication methods with this easy-to-use application.
Microsoft Outlook allows you to share calendar events easily, manage appointments, and send emails according to schedules. When combined with other task management applications, Microsoft Outlook becomes the hub of all your organization's needs.
Trello
Trello is the app project managers use when organizing their teams and any projects on the go. For visual learners, this tool is a dream. Projects and deadlines are listed according to due date and importance. Collaborators are displayed according to initials, and you can add checklists to ensure projects are delivered according to the brief.
You can move tasks around using gesture controls found on iOS, making it incredibly easy to use. Trello is the perfect investment for a more organized business.
Scanner Pro
Despite the efforts to turn the world digital, paper documents still exist and must be scanned in. Having a device that can act as a scanner is ideal and makes business on the move a reality. This app is perfect for digital nomads who don't always have access to a scanner for their important documents.
The app does more than just scan a document in. It will automatically detect the page and align the corners with the camera. Documents will appear clear and professional on your device, ready to send to whoever needs them.
1Password
Keeping your information secure is incredibly important in any business. Protecting your business's vital information is essential, no matter the size of your organization — you must keep your client's information private, company details locked up, and your digital life secure.
This password manager generates and saves passwords for your different accounts in an airtight application that requires biometrics to log in. This app both simplifies and secures the password management process.
MindNode
Some people need to see their ideas mapped out in front of them. MindNode allows you to organize thoughts in the form of a mind map on your iOS device.
The interface is logical to use and will allow you to clarify your creative thoughts easily and effortlessly.
Forest
The Forest application will keep you on track and boost your productivity. Designed for those who find themselves easily distracted, this app slightly plays on your emotions in an attempt to eliminate distractions you may find on another device while working.
Users plant a tree when they open the app. This tree gradually grows over time while you keep the app open. If you exit the app, the tree will die, hopefully making you feel guilty enough not to do it again. Beat procrastination and plant some virtual trees!
These trees grow in real life. For every batch of trees you "plant" by staying productive, a tree is planted in real life. They have planted over one million trees worldwide already. Why not contribute while staying mindfully organized?
There's an App for That — Trust Us
The App Store has a plethora of creative organization tools for you to experiment with. If you're easily distracted or need an easy solution while you're on the road, there's an app for that.
Streamline your workload and boost your productivity while navigating the ins and outs of the business world.
Wayne Kernochan
Wayne Kernochan has been an IT industry analyst and auther for over 15 years. He has been focusing on the most important information-related technologies as well as ways to measure their effectiveness over that period. He also has extensive research on the SMB, Big Data, BI, databases, development tools and data virtualization solutions. Wayne is a regular speaker at webinars and is a writer for many publications.
More Posts By Wayne Kernochan