4.9% CAGR of Ethanol Market Predicted USD 163.9 Billion By 2032 | Market.us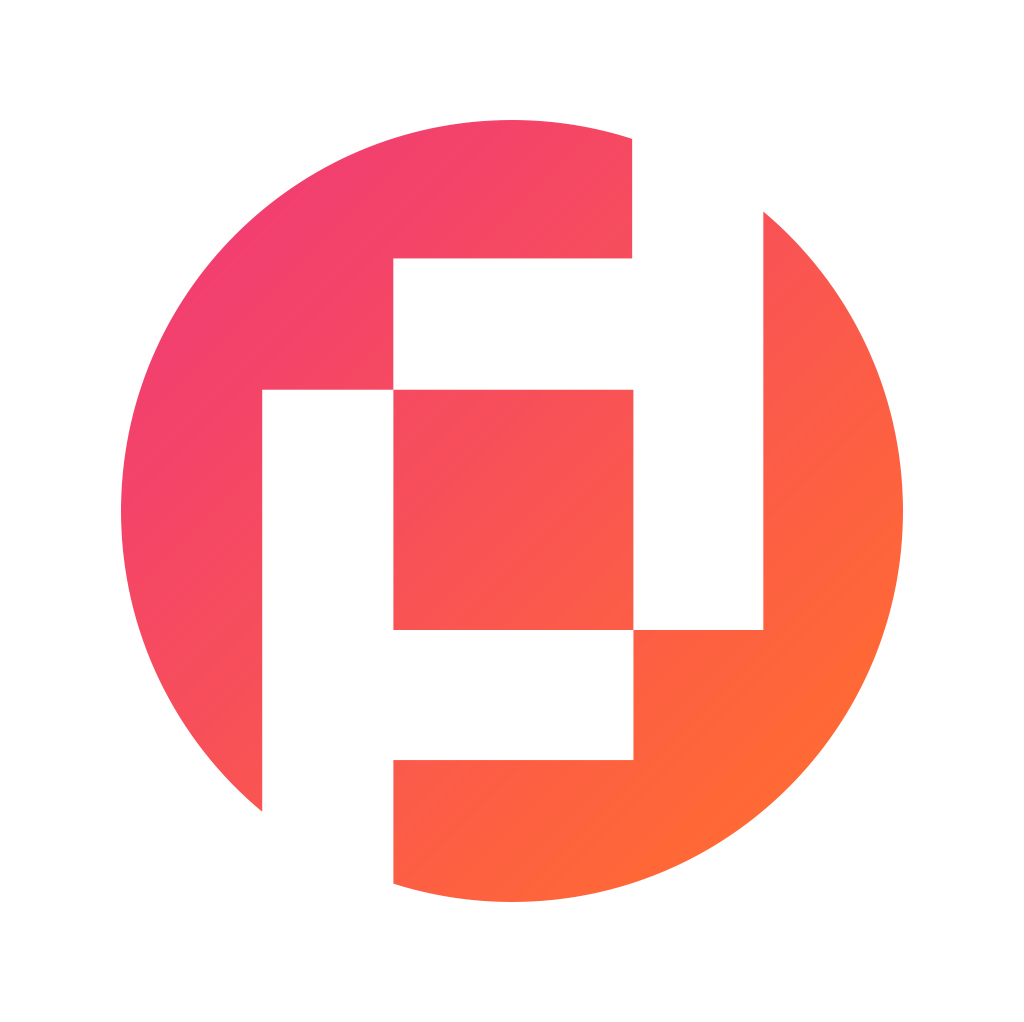 Prudour Private Limited
Updated · Jul 06, 2023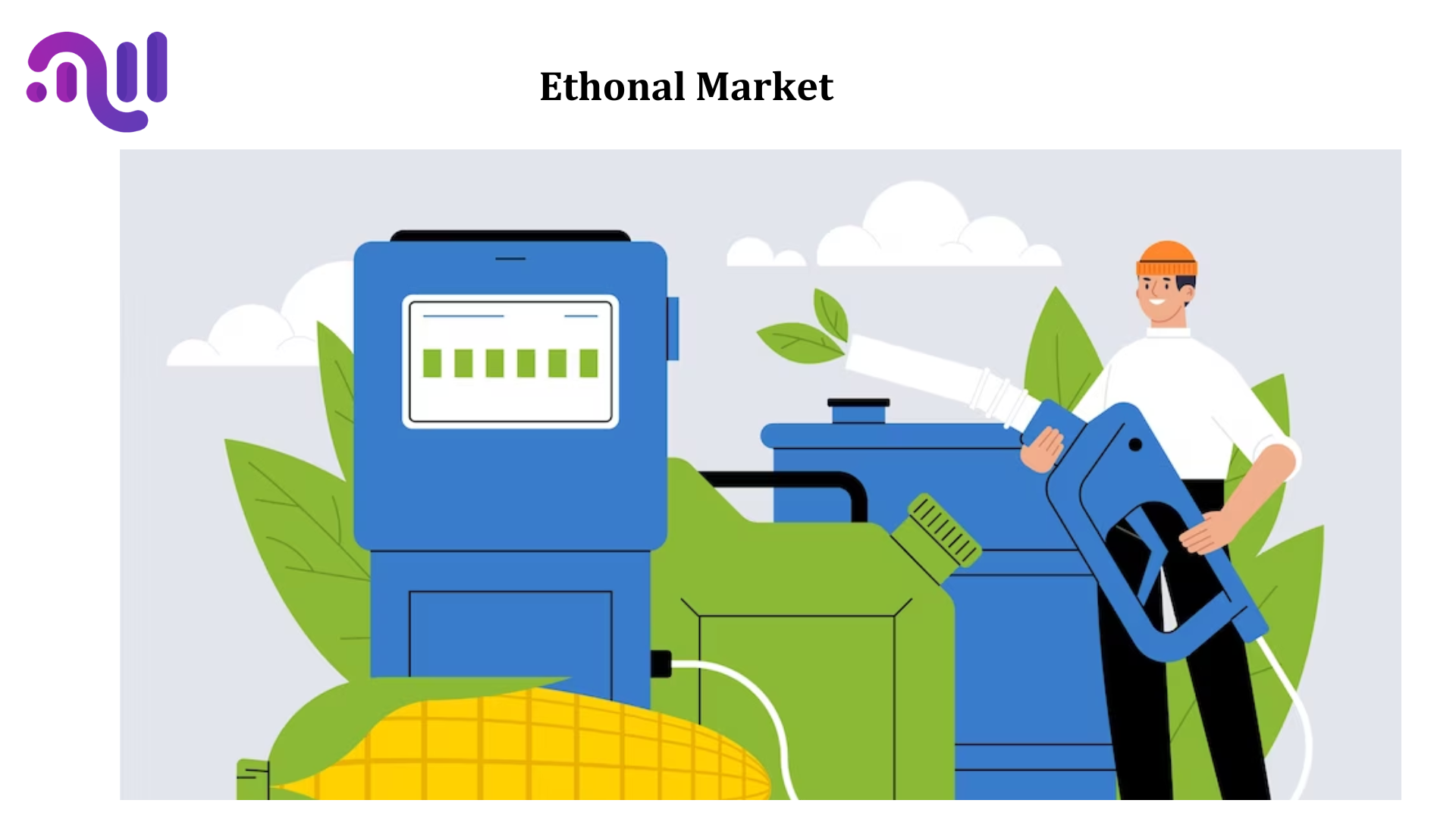 WHAT WE HAVE ON THIS PAGE
Market Overview
Published Via 11Press : The global Ethanol Market encompasses the production, distribution, and consumption of this form of alcohol derived primarily from renewable resources like corn or sugarcane – used as a biofuel additive for gasoline engines as well as a key ingredient for producing beverages, industrial chemicals, or personal care products.
The Ethanol Market Size Was To Reach USD 103 Billion In 2022 And is Projected To Reach a Revised Size Of USD 164 Billion By 2032, Growing At A CAGR of 4.9 %.
Recent years have witnessed phenomenal expansion for the global ethanol market due to a variety of reasons. A major factor driving its rise is increasing consumer interest in renewable and sustainable energy sources like ethanol; seen as a more environmentally-friendly alternative than fossil fuels. Furthermore, government policies encouraging biofuel usage have contributed to its widespread spread.
Request For Sample Report Here:  https://market.us/report/ethanol-market/request-sample/
Transport sectors typically represent the biggest user of ethanol worldwide. Countries mandating or incentivizing its use include the US, Brazil, and the European Union – three leading consumers and producers respectively of this commodity fuel.
Key Takeaways
Ethanol Fuel Is Renewable And Sustainable: Ethanol fuel comes from plant materials like corn and sugarcane and serves as an efficient, renewable alternative to fossil fuels while helping lower greenhouse gas emissions.
Increased Demand: With global energy transition initiatives underway and shifting towards cleaner forms of fuel sources, demand for ethanol has seen steady increases worldwide. Ethanol serves both as an additive in gasoline and as well as being a key component in various industrial settings.
Government Policies: Government regulations supporting biofuels like ethanol have contributed significantly to market expansion. Many nations have instituted mandates and incentives designed to promote consumption.
Transportation Sector: Ethanol-blended fuels are widely used within the transportation sector and have often been mandated or incentivized in countries like Brazil and Europe – major consumers and producers respectively of this biofuel. The United States stands out as being among the major consumers and producers.
Production Process: Ethanol is produced through fermentation of sugars found in plant materials, followed by distillation. Depending on where production takes place, corn and sugarcane feedstocks tend to be primary sources for its creation.
Regional Analysis
North America: North America is one of the primary regions in the global ethanol market. Both the United States and Canada play key roles in its production and consumption – in the U.S. specifically, it's used as an ingredient in gasoline with RFS mandating use; also driven by increased biofuel demands, government support of renewable energy projects, and favorable policies encouraging production.
South America: South America is another key region in the ethanol market. Brazil stands as both producer and consumer, making up 71% of worldwide production by volume; their robust sugarcane industry serves as feedstock for producing this transport fuel that has many environmental and cost advantages compared to fossil-based alternatives. Argentina and Colombia both possess established industries producing this substance too!
Europe: Europe boasts an established ethanol market driven by government initiatives to decrease greenhouse gas emissions and promote renewable energy sources, with countries like Germany, France, and the Netherlands adopting mandatory biofuel blending mandates that stimulate demand. Furthermore, European Union subsidies offer substantial support to producers as the market expands further.
Asia-Pacific: The Asia-Pacific ethanol market is witnessing tremendous growth. China remains its main consumer, using it in its chemical industry and fuel additive needs. India, however, is also emerging as an important player due to increasing fuel additive needs; government policies promoting ethanol use as part of fuel blends as an antidote are contributing significantly towards market expansion within this region.
Middle East and Africa: The Middle East and Africa have untapped potential when it comes to bioethanol consumption, with South Africa, Nigeria, and Kenya leading by example by producing it for fuel blending purposes. Market growth is supported by diversifying energy supplies away from imported sources while simultaneously decreasing dependence on imported fuel imports as well as government initiatives promoting biofuels as alternatives.
Country Wise Insights
| | |
| --- | --- |
| Country | 2022 – Revenue Share (%)  |
| The United States | |
| Germany | |
| Australia | |
| Japan | |
| North America | |
| Europe | |
| United Kingdom | |
Drivers
Renewable Fuel Policies and Mandates: Government policies and mandates play an instrumental role in shaping the ethanol market. Many nations have implemented renewable fuel standards or blending mandates which mandate using certain percentages of biofuels such as ethanol when mixing gasoline or diesel; such initiatives aim at reducing greenhouse gas emissions, improving energy security, promoting renewable sources, and encouraging renewable fuel usage.
Environmental Concerns: Concern over global climate change and air pollution is driving demand for ethanol as an eco-friendly fuel alternative, making ethanol an attractive solution to reduce greenhouse gas emissions while improving air quality. Ethanol produces far fewer carbon emissions compared to gasoline or diesel which makes it an appealing option to help improve environmental sustainability and air quality.
Volatility in Crude Oil Prices: Fluctuations in crude oil prices have an enormous effect on ethanol market dynamics. Ethanol often serves as an affordable replacement to gasoline; when crude prices increase, demand for ethanol increases due to its price competitiveness compared with gasoline and as such is more desirable for fuel blending purposes during periods with increased crude prices.
Energy Security and Independence: Many countries strive to decrease their dependency on imported fossil fuels while simultaneously strengthening energy independence through diversifying energy sources. Ethanol as a domestic renewable fuel offers one opportunity for this; its availability makes ethanol particularly relevant in countries that possess significant agricultural resources for producing feedstocks like sugarcane or corn for its production as an ethanol feedstock.
Market Segmentation
Based on Type
Based on the Source Type
Second Generation
Grain-based
Sugar & Molasses based
Based on Purity
Based on Application
Beverages
Fuel and Fuel Additives
Others Applications (industrial solvents, disinfectants, personal care)\
Key Players
United Breweries
Aventine Renewable Energy
AB Miller
Archer Daniels Midland Company
Kirin
Pure Energy Inc.
British Petroleum
Cargill Corporation
Other Key Players
Make an Inquiry Before Picking Up This Report @ https://market.us/report/ethanol-market/#inquiry
Opportunities
Expanding Ethanol Blending: There exists an expansive opportunity for increasing ethanol blending in gasoline and diesel fuels. While several countries have set ethanol blend targets or mandates, additional growth may still take place through higher blends like E15 (15% ethanol) or E85 with greater market potential, provided infrastructure, regulatory support, and consumer acceptance exist.
Emerging Markets for Ethanol Production and Consumption: Many emerging markets hold unrealized potential for the production and consumption of ethanol fuel. With growing populations and higher energy needs comes an opportunity for renewable fuel sources like ethanol to help meet energy demands cleaner than petroleum-derived alternatives, especially considering these markets often boast ample agricultural resources that could serve as feedstocks for the production of this renewable resource.
Advanced Biofuels: The commercialization and development of advanced biofuels represent opportunities for the ethanol market. Cellulosic ethanol produced using non-food sources like agricultural residues and forest residues as well as dedicated energy crops offers greater sustainability with lower environmental impact while opening new markets while diversifying sources for its production.
Challenges
Feedstock Availability and Competition: Ethanol markets face considerable difficulty when it comes to access to feedstocks for the production of ethanol fuel, such as corn, sugarcane, and cellulosic biomass – primary feedstocks competing with food production industries as food feed for animals as demand for both increases simultaneously causing potential conflicts over limited agricultural resources resulting in rising feedstock costs causing potential conflict with other sectors that rely heavily on these raw materials as feedstock sources for their own purposes.
Land Use and Deforestation Concerns: Expanded production of ethanol can raise concerns regarding land use change, deforestation, and conversion of natural ecosystems to agricultural use. Without proper management practices in place to manage demand for feedstocks resulting from increasing production levels could lead to deforestation, biodiversity loss, and environmental degradation
Infrastructure and Distribution: Ethanol distribution infrastructure can vary widely by region; retrofitting existing fueling stations and creating new distribution points as well as providing storage and transportation facilities can often prove expensive and challenging, further hampering market expansion and consumer acceptance of E85 as a viable fuel option.
Recent Development
Increased Focus on Advanced Biofuels: With technology advancements and process efficiencies becoming ever more cost-effective and environmentally sustainable, an emphasis has increased on developing and commercializing advanced biofuels such as cellulosic ethanol. Other second-generation biofuels are produced from nonfood biomass (i.e. agricultural residues, forest residues, or dedicated energy crops).
Expanding Ethanol Infrastructure: Many nations are investing in expanding their ethanol infrastructure, including blending facilities, storage terminals, and distribution networks. The purpose is to accommodate increased levels of ethanol blending in gasoline and diesel fuel blends so higher concentration blends such as E15 or E85 are readily accessible for consumer purchase and market growth.
Shifting Focus toward Low-Carbon and Sustainable Ethanol Production: A growing emphasis is being put on producing sustainable ethanol production practices that minimize its carbon emissions during its lifecycle, such as optimizing feedstock selection, improving production efficiencies, and cutting emissions from greenhouse gas emissions throughout its manufacturing. Certification programs and sustainability standards have also been instituted in order to promote transparency and accountability within ethanol supply chains.
Report Scope
| | |
| --- | --- |
| Report Attribute | Details |
| The market size value in 2023 | USD 103 Bn |
| Revenue Forecast by 2032 | USD  164 Bn |
| Global Market Growth Rate (2023 to 2032) | CAGR Of 4.9 % |
| Regions Covered | North America, Europe, Asia Pacific, Latin America, and Middle East & Africa, and Rest of the World |
| Historical Years | 2017-2022 |
| Base Year | 2022 |
| Estimated Year | 2023 |
| Short-Term Projection Year | 2028 |
| Long-Term Projected Year | 2032 |
FAQs
Q1: What is ethanol?
A1: Ethanol is a type of alcohol that is produced from renewable sources, such as corn, sugarcane, or cellulosic biomass. It is commonly used as a biofuel additive in gasoline or as a standalone fuel for vehicles.
Q2: How big is the Ethanol Market?
A2: The global Ethanol Market size was estimated at USD 102.8 billion in 2022 and is expected to reach USD 163.9 billion in 2032.
Q3: What is the Ethanol Market growth?
A3: The global Ethanol Market is expected to grow at a compound annual growth rate of 4.9%.
Q4:Who are the key companies/players in the Ethanol Market?
A4:Some of the key players in the Ethanol Markets are United Breweries, Aventine Renewable Energy, AB Miller, Archer Daniels Midland Company, Kirin, Pure Energy Inc., British Petroleum, Cargill Corporation, Other Key Players
Q5:What are the main uses of ethanol?
A5:Ethanol is primarily used as a blending component in gasoline to reduce greenhouse gas emissions and enhance octane ratings. It is also used in industrial applications, including solvents, disinfectants, and as a feedstock for the production of chemicals.
Contact
Global Business Development Team – Market.us
Market.us (Powered by Prudour Pvt. Ltd.)
Send Email: [email protected]
Address: 420 Lexington Avenue, Suite 300 New York City, NY 10170, United States
Tel: +1 718 618 4351
Website: https://market.us/
Content has been published via 11press. for more details please contact at [email protected]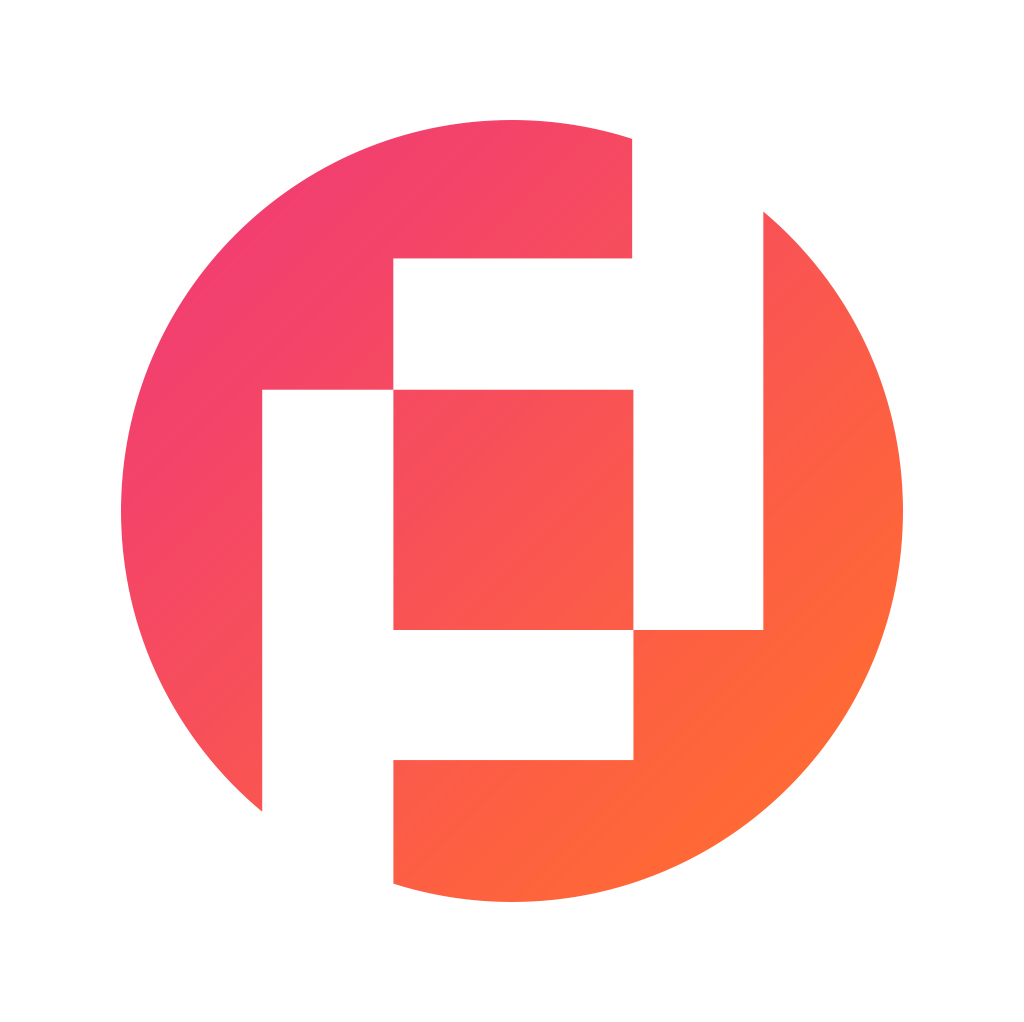 Prudour Private Limited
The team behind market.us, marketresearch.biz, market.biz and more. Our purpose is to keep our customers ahead of the game with regard to the markets. They may fluctuate up or down, but we will help you to stay ahead of the curve in these market fluctuations. Our consistent growth and ability to deliver in-depth analyses and market insight has engaged genuine market players. They have faith in us to offer the data and information they require to make balanced and decisive marketing decisions.
More Posts By Prudour Private Limited