Artificial Intelligence in Social Media Market is expected to reach USD 68.88 Bn by 2033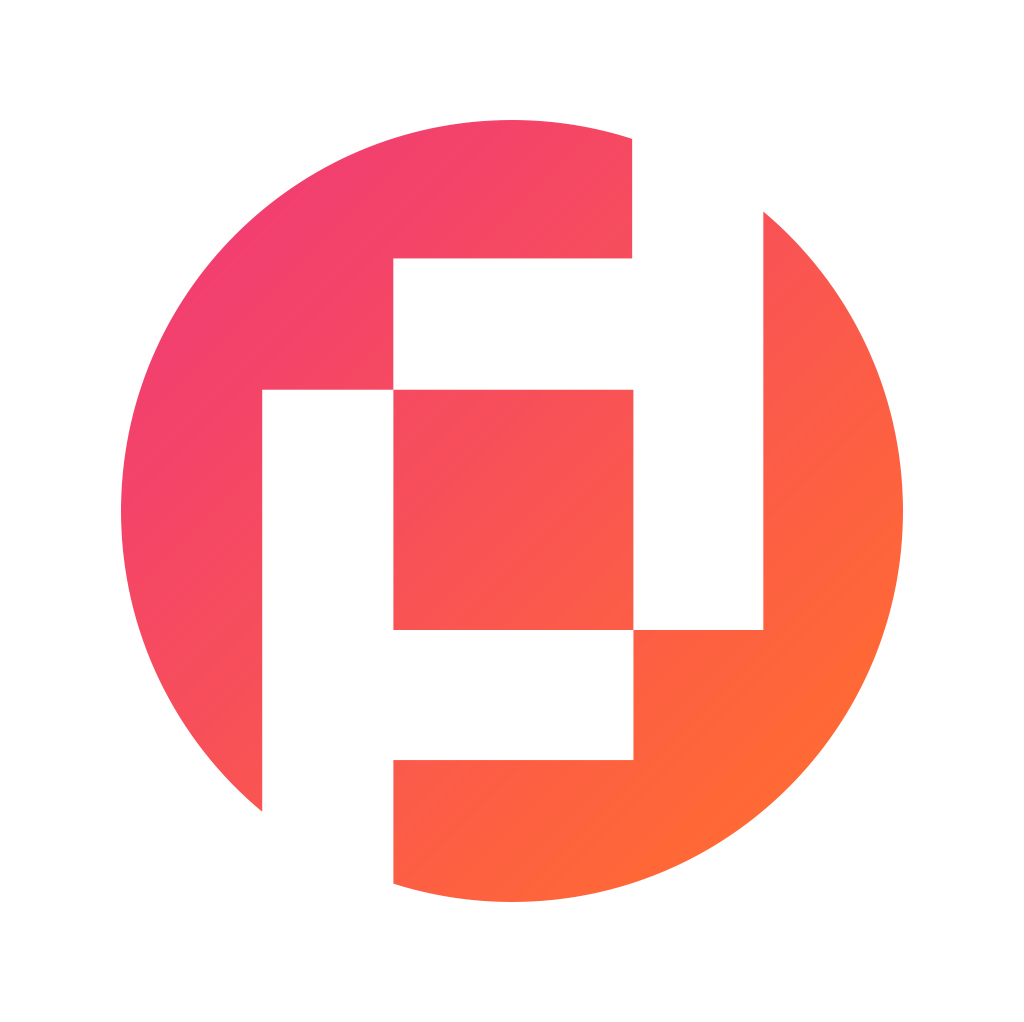 Prudour Private Limited
Updated · Mar 15, 2023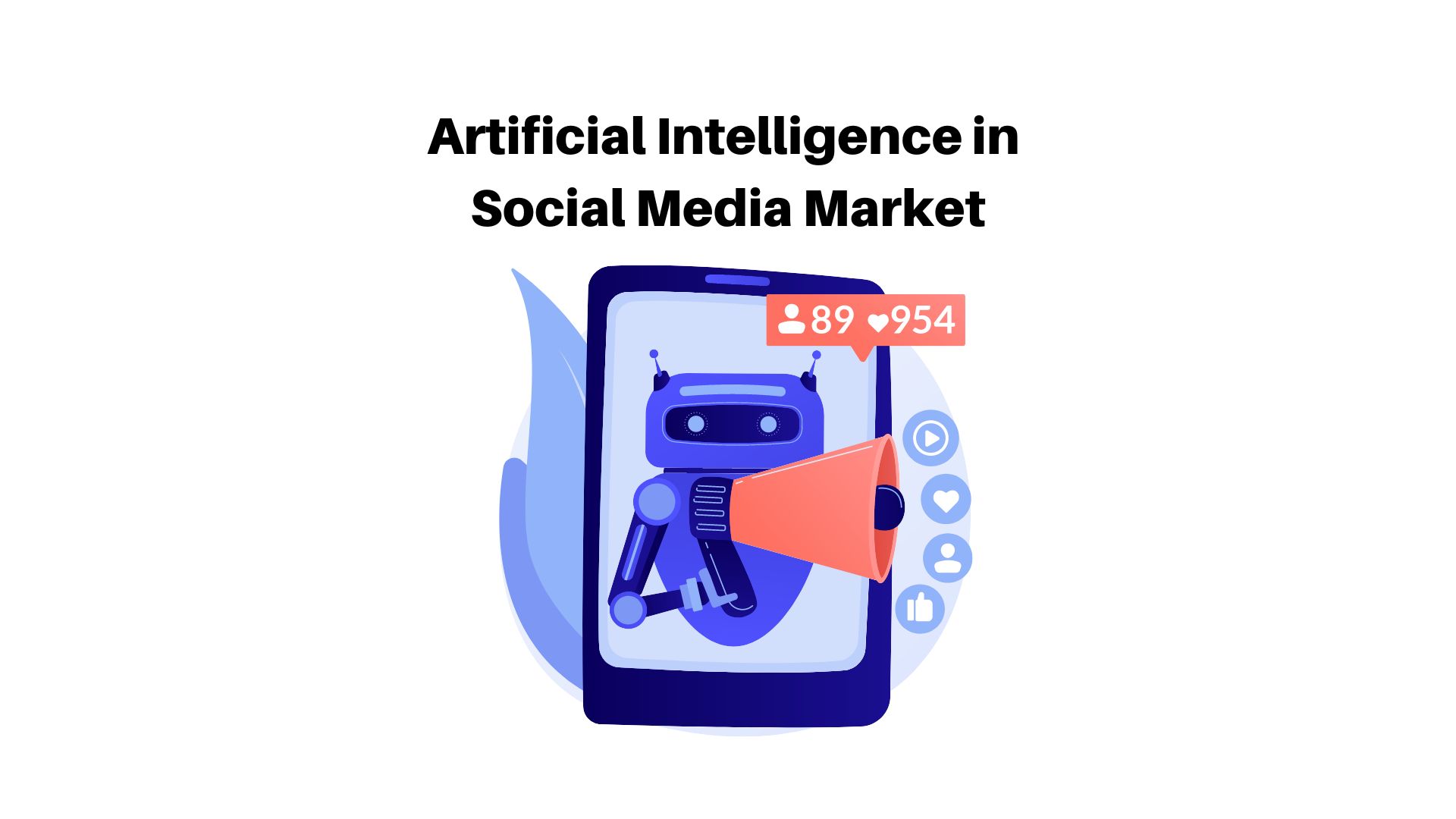 WHAT WE HAVE ON THIS PAGE
Market Overview
Published Via 11Press: By 2033, the Global Artificial Intelligence in Social Media Market is projected to reach USD 68.88 Bn from its current value of USD 6.02 Bn; an impressive growth rate CAGR of 27.6% is anticipated during 2023-2033. Artificial Intelligence (AI) is becoming more deeply integrated into the social media market, from personalized content creation to automated customer service.
AI's role within these platforms is expected to expand exponentially over the coming years as it seeks to revolutionize how they are utilized and managed. One major way AI is impacting social media is data analysis. AI algorithms can analyze vast amounts of social media data in real-time, providing insights into customer behavior, sentiment analysis and trending topics.
This knowledge can be utilized for improving marketing strategies, increasing customer engagement and raising brand awareness. Businesses are expected to continue taking advantage of the advantages offered by AI; however concerns around privacy and data protection must be addressed so users feel secure using their information.
Key Takeaways
Social media platforms like Facebook, Instagram, Twitter and others rely heavily on AI technology to enhance user experience and boost engagement.
AI algorithms can be employed to curate content and tailor ads according to user preferences. Furthermore, they detect fake news and hate speeches with ease.
Chatbots powered by AI are being employed by social media companies to enhance customer service, boost engagement, quickly answer inquiries and simplify sales transactions.
AI-powered sentiment analysis can be leveraged to gain insight into customer preferences and attitudes, enabling businesses to make wiser business decisions and provide more tailored services.
Social media analytics tools use AI algorithms to process large quantities of data and give insights into consumer behavior as well as market trends.
AI-powered image recognition technology is used to tag faces or objects in social media posts. This allows businesses to identify influential people and track the success of their marketing campaigns.
Artificial intelligence is used to identify and remove harmful content such as cyberbullying and hate speech. This creates a safer and more inclusive social media environment.
Request For Sample Report Here: https://marketresearch.biz/report/artificial-intelligence-in-social-media-market/request-sample/
Regional Snapshot
North America has become a major center for the development and adoption of AI in social media. Companies such as Facebook, Twitter, and LinkedIn rely heavily on AI for personalized content and targeted ads. Furthermore, there is an exploding demand for AI-powered social media monitoring tools in this region which has spurred on the growth of AI startups.
Europe has emerged as a key market for AI in social media. Leading AI companies, such as DeepMind and OpenAI, have developed cutting-edge AI technologies which have been adopted by popular social media platforms. Furthermore, Europe has taken proactive steps to regulate this use of AI with the introduction of GDPR (General Data Protection Regulation) by the European Union to safeguard user privacy.
Asia Pacific is experiencing a meteoric rise in the use of AI in social media. Platforms such as WeChat, Line, and KakaoTalk have become dominant players on this front. AI is being utilized to personalize content, boost user engagement, and enhance customer service. Furthermore, Asia Pacific is seeing increasing adoption of AI-powered social media monitoring tools due to the need to monitor conversations that take place in languages other than English.
Latin America is rapidly becoming a hub for AI applications in social media. With an expansive and growing user base on platforms such as Instagram and Facebook, this market presents the ideal setting to utilize technology to analyze online conversations, identify patterns, and deliver personalized content tailored specifically for each person.
AI is becoming a staple of the Middle East and Africa region. Platforms such as Instagram and Twitter have seen an exponential rise in their use. AI-powered tools can analyze conversations across different languages to detect sentiment and provide users with tailored content. Businesses in this region are turning to AI-enabled monitoring software to keep tabs on their online reputations.
Drivers
Improved Personalization: AI algorithms can mine vast amounts of user data to analyze preferences, behaviors and interests. This enables social media platforms to deliver highly personalized content, ads and recommendations which in turn boosts user engagement and loyalty.
Enhanced User Experience: AI-powered chatbots and virtual assistants can quickly and accurately provide customer support, answer user questions, and facilitate transactions. This significantly improves the user experience while eliminating the need for human intervention.
Advanced Analytics: AI can analyze social media data in real time, detecting patterns and trends that would be impossible for humans to detect. This provides businesses with invaluable insights such as customer sentiment, competitor activity, and emerging market trends.
Cost Savings: AI-powered automation can significantly reduce the time and costs associated with managing social media campaigns, creating content, and analyzing data. This enables businesses to operate more efficiently and achieve better results with minimal effort.
Increased Revenue: AI can assist businesses in discovering new revenue streams and optimizing their monetization strategies. For instance, social media platforms can target ads more precisely by analyzing user data and behavior, increasing ad revenue both for them and their advertisers.
Improved Security: AI can detect and prevent cyber threats such as phishing attacks, data breaches, and malware infections. This increases the safety and trust of social media platforms, making them more appealing to both users and businesses alike.
Share Your Questions If Any Before the Purchasing This Report: https://marketresearch.biz/report/artificial-intelligence-in-social-media-market/#inquiry
Restraints
Lack of Trust: One major impediment to AI adoption in social media is a lack of trust. Users worry about their data privacy and potential misuse by platforms. AI-powered algorithms can collect user data to provide personalized recommendations, but this also raises questions about their transparency when making decisions.
Ethical Concerns: Social media platforms are under fire for their role in spreading misinformation and hate speech. AI algorithms can exacerbate these issues if not designed and implemented ethically, leading to calls for regulation and oversight of AI on social media to guarantee its responsible use and upheld values.
Bias and Discrimination: Another market restraint for AI in social media is bias and discrimination. AI algorithms may be biased against certain groups based on factors like race, gender or socio-economic status; this leads to unfair treatment and compounds existing inequalities.
Opportunities
Personalization: AI algorithms can analyze users' behaviors and interests to provide tailored content, recommendations, and advertisements. Personalized experiences lead to greater engagement and loyalty which in turn results in increased revenue and customer satisfaction.
Chatbots: AI-driven chatbots can automate customer support, improving response times and cutting costs. Chatbots can handle routine inquiries, freeing up human agents to focus on more complex problems. Moreover, chatbots offer personalized recommendations and advice, further improving the customer experience.
Sentiment Analysis: AI-powered sentiment analysis can monitor social media conversations in real time, providing businesses with invaluable insights into how their brand is perceived. This allows companies to improve products, services, and marketing strategies for increased sales and brand loyalty.
Influencer Marketing: AI can assist businesses in recognizing and connecting with influencers who have a genuine connection to their target audience. By analyzing data on engagement rates, demographics, and interests, these algorithms can locate the ideal influencers for any campaign – leading to higher engagement rates as well as increased brand awareness.
Content Creation: AI can generate personalized content such as text, images and videos. This saves time and resources while ensuring the material is relevant and captivating for its intended audience. Businesses may benefit by improving their social media presence, reaching new people and increasing engagement through this method.
Request For Customization: https://marketresearch.biz/report/artificial-intelligence-in-social-media-market/#request-for-customization
Challenges
Privacy Concerns: The use of AI in social media marketing requires access to vast amounts of user data, potentially raising privacy and data security concerns. Companies must guarantee they are using customer data ethically, transparently and compliant with data protection regulations.
Bias and Discrimination: AI algorithms may be biased and discriminate against certain groups, leading to unfair treatment and potentially damaging consequences. This is especially problematic in social media marketing where algorithms can magnify individual and group prejudices.
Lack of Transparency: AI algorithms can be complex and opaque, making it difficult for marketers to comprehend how they function and make decisions. Without transparency, businesses may struggle to assess the success of their marketing initiatives and identify areas for improvement.
Over-reliance on AI: While AI can be an invaluable asset for social media marketing, it should never replace human judgment and intuition. Over-reliance on AI may result in a lack of creativity and innovation within marketing strategies, as well as the loss of the personal touch that customers value so highly.
Technical Challenges: AI algorithms require extensive technical know-how to develop and implement correctly. Businesses may struggle to locate qualified personnel to create, maintain, and integrate AI into existing marketing processes.
Market Segmentation
By technology:
Machine Learning and Deep Learning
Natural Language Processing (NLP)
By application:
Sales and Marketing
Customer Experience Management
Predictive Risk Assessment
By Component:
Solutions
Software tools
Platforms
Services
Support and maintenance
System Integration
Training
By Enterprise Size:
Small and Medium-sized Enterprises (SMEs)
Large Enterprises
By End-user:
Retail and e-commerce
Banking, Financial Services, and Insurance (BFSI)
Media and Advertising
Education
Public Utilities
Others (government and defence, and manufacturing)
Key Players
Google LLC
Facebook, Inc.
Amazon Web Services
International Business Machines Corporation
Adobe Inc.
Baidu, Inc.
com, Inc.
Twitter Inc.
Converseon, Inc.
Sprinklr
iSENTIUM, LLC
Cluep Inc.
Recent Developments
Chatbots & Virtual Assistants: Chatbots and virtual assistants are becoming increasingly common on social media platforms such as Facebook, Twitter, Instagram and Snapchat. These AI-powered bots offer personalized assistance, answer frequently asked questions and even process payments.
Image and Video Recognition: AI-powered image and video recognition tools are becoming more sophisticated, allowing social platforms to automatically tag objects, people, and places in photos and videos uploaded by users. This enables advertisers to target their ads more precisely while organizing content more easily.
Sentiment Analysis: Social media platforms use AI to analyze comments and posts and detect emotion and sentiment. This provides companies with insight into their brand perception as well as an early warning system about potential issues before they escalate out of control.
Personalization: AI-powered algorithms can be employed to tailor user experiences on social media platforms. For instance, suggesting content based on a user's activity and interests could increase engagement and loyalty significantly.
Report Scope
| | |
| --- | --- |
| Report Attribute | Details |
| Market size value in 2023 | USD 6.0 Bn |
| Revenue forecast by 2033 | USD 68.88 Bn |
| Growth Rate | CAGR Of 27.6% |
| Regions Covered | North America, Europe, Asia Pacific, Latin America, and Middle East & Africa, and the Rest of the World |
| Historical Years | 2017-2022 |
| Base Year | 2022 |
| Estimated Year | 2023 |
| Short-Term Projection Year | 2028 |
| Long-Term Projected Year | 2033 |
FAQ
What is the current status of Artificial Intelligence in the Social Media Market?
What are the main drivers, challenges, and opportunities of this market?
What are the different forms of Artificial Intelligence in Social Media Technologies?
What are the main applications of Artificial Intelligence in Social Media?
Which industries are driving the adoption of AI in Social Media
What are the main trends that influence AI in Social Media Marketing
What is the market landscape for AI in Social Media Markets?
Which major players are in this market?
What are the key success factors for businesses in the AI in Social Media Market?
Contact us
Contact Person: Mr. Lawrence John
Marketresearch.Biz (Powered By Prudour Pvt. Ltd.)
Tel: +1 (347) 796-4335
Send Email: [email protected]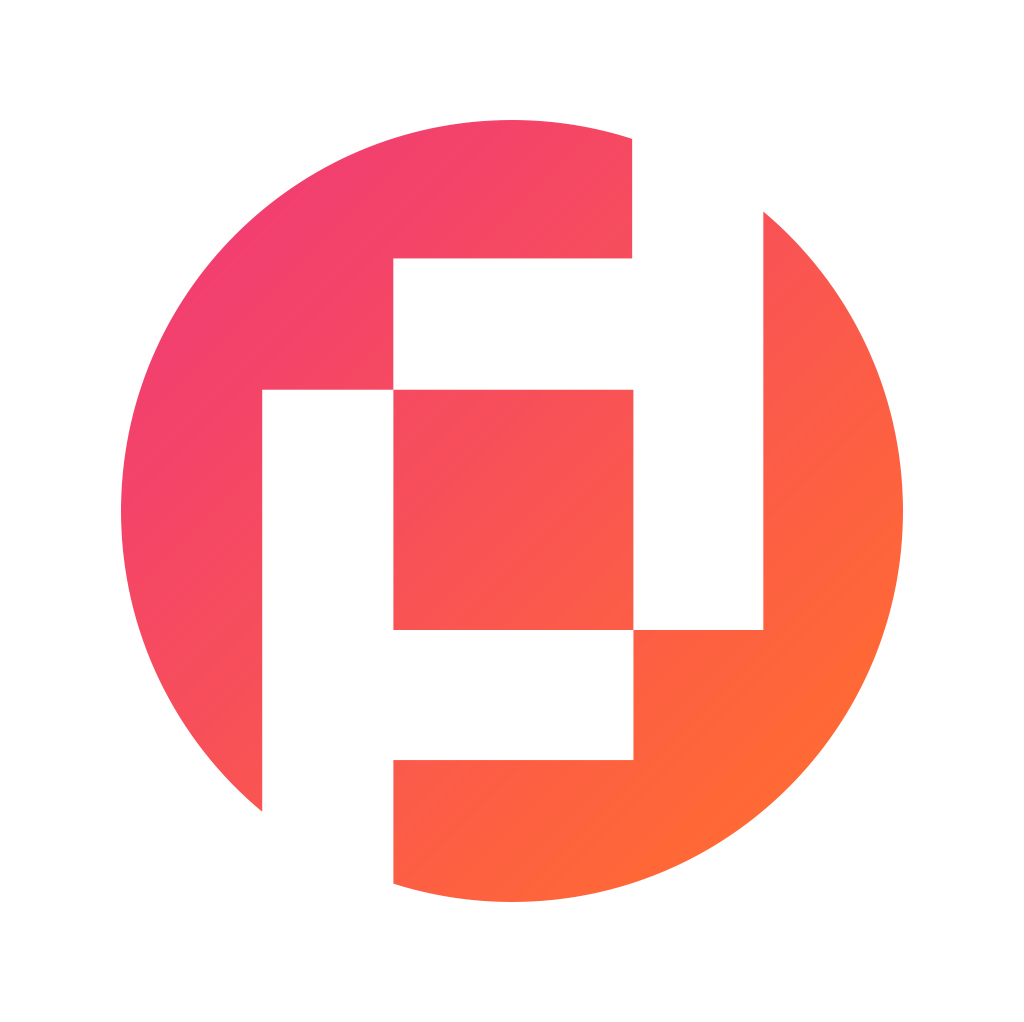 Prudour Private Limited
The team behind market.us, marketresearch.biz, market.biz and more. Our purpose is to keep our customers ahead of the game with regard to the markets. They may fluctuate up or down, but we will help you to stay ahead of the curve in these market fluctuations. Our consistent growth and ability to deliver in-depth analyses and market insight has engaged genuine market players. They have faith in us to offer the data and information they require to make balanced and decisive marketing decisions.
More Posts By Prudour Private Limited