Automatic Identification System Market To Offer Numerous Opportunities At A CAGR Of 6.0% through 2033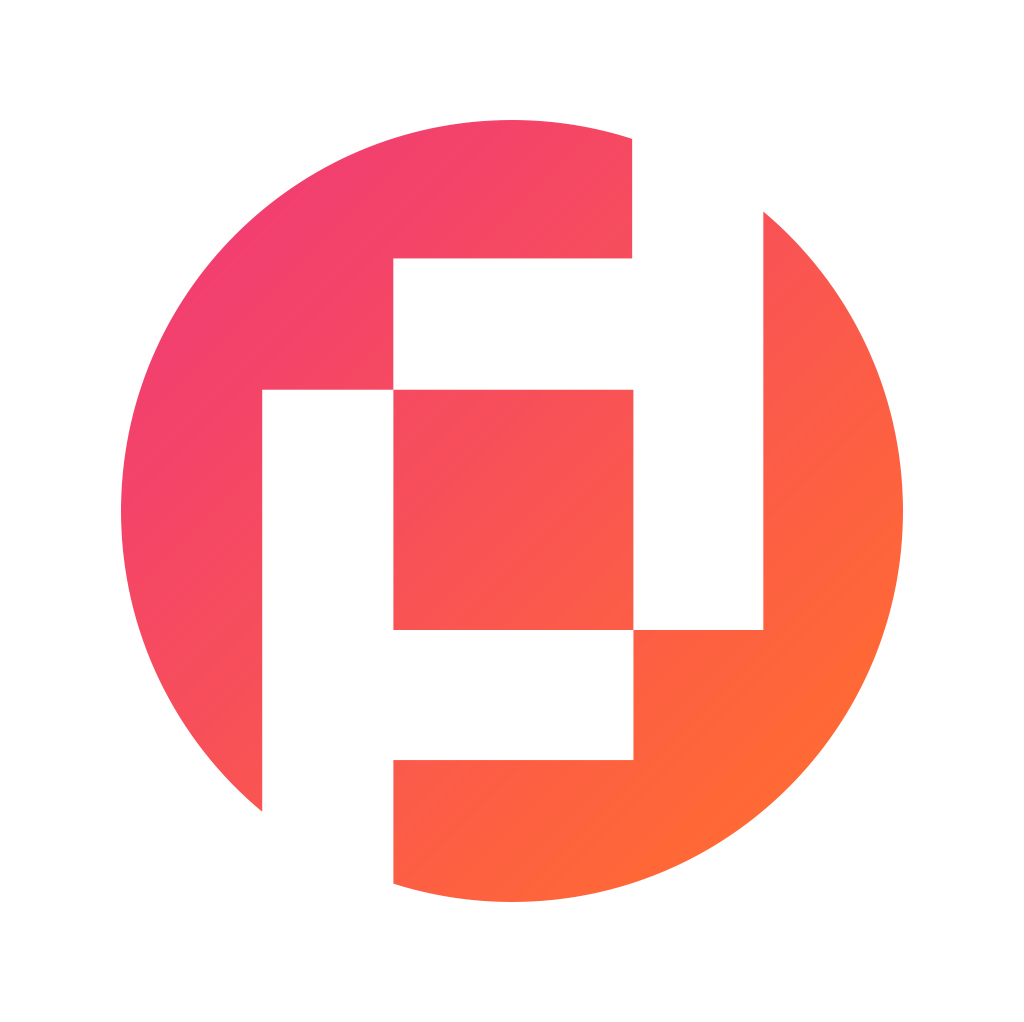 Prudour Private Limited
Updated · May 01, 2023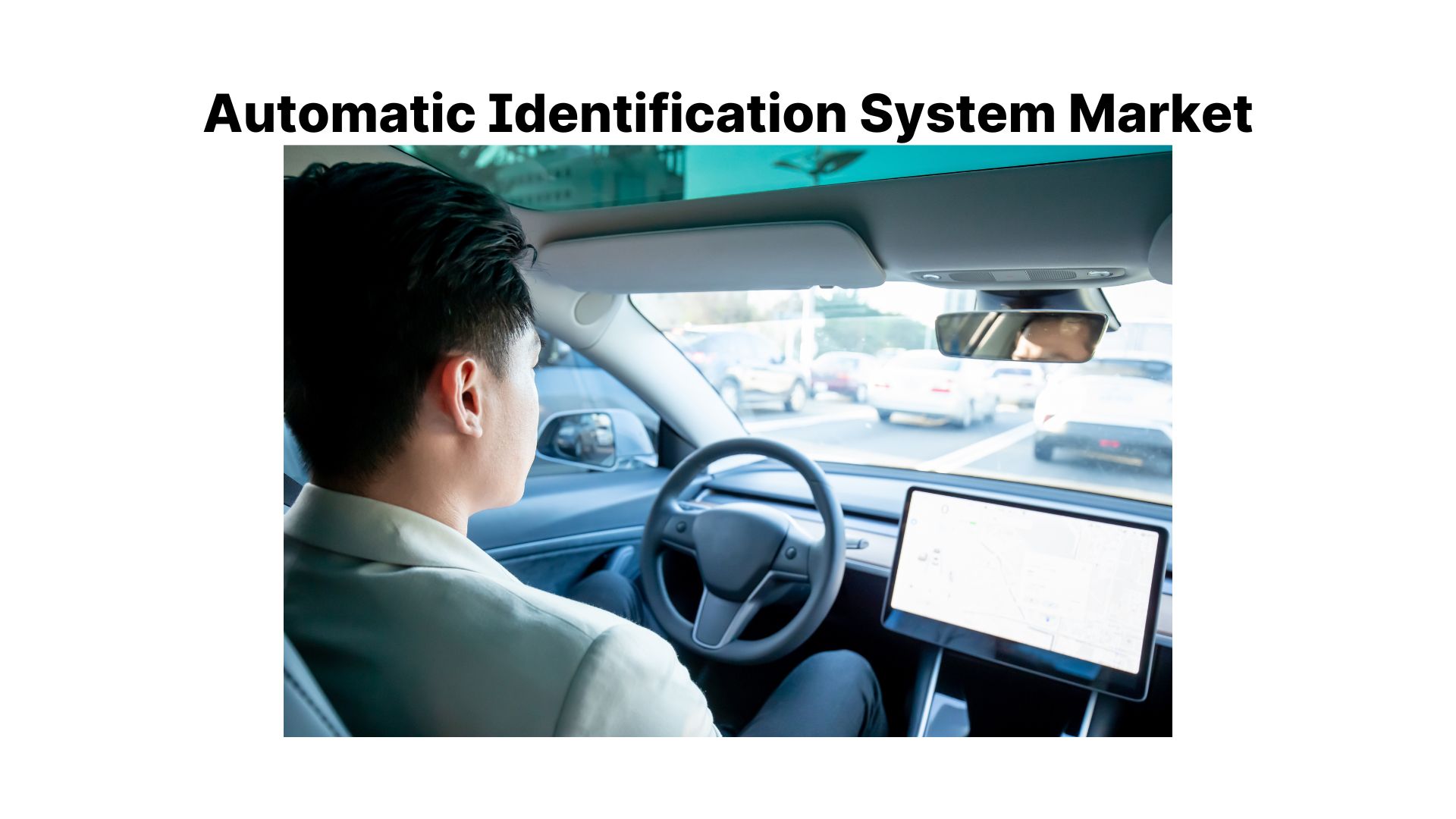 Published Via 11Press : The Global Automatic Identification System Market size is expected to be worth around USD 491.0 Million by 2032 from USD 278.2 Million in 2023, growing at a CAGR of 6.0% during the forecast period 2023 to 2032.
Automatic Identification Systems (AISs) are tracking systems utilized on ships and by vessel traffic services (VTSs) for identifying, tracking, locating and exchanging navigation and safety-related data between vessels and shore-based facilities.
Operating via VHF radio frequencies, this AIS technology transmits and receives vessel identification data such as position, course speed and navigation status between vessels utilizing it – ultimately helping improve marine transportation by increasing situational awareness while decreasing collision risks between vessels utilizing it. AIS market refers to equipment, software and services related to this AIS technology market
Take Advantage of a Free Sample PDF Report | https://market.us/report/automatic-identification-system-market/request-sample
Key Benefits
Improved Safety and Security: AIS technology enhances ship and crew safety and security by providing real-time information about nearby vessels such as location, speed and course – helping prevent collisions or accidents altogether.
Enhancing Situational Awareness: AIS technology enhances situational awareness by providing up-to-date information regarding movements and activities of other vessels nearby.
Increased Navigation Efficiency: AIS technology enhances navigation efficiency by providing accurate vessel location data that optimize routes and help avoid congestion.
Compliance regulations: The International Maritime Organization (IMO) mandates certain vessels carry AIS equipment, creating an additional market for this technology.
Cost Savings: AIS technology can assist in cutting expenses by optimizing vessel routes, cutting fuel consumption and mitigating risks associated with accidents to lower accident-related expenses and risks.
Enhance Communication: AIS technology facilitates improved communications among vessels and shore-based facilities, leading to enhanced coordination and overall efficiency gains.
Regional Snapshot
North America is one of the largest markets for AIS technology due to the region's demand for advanced safety and navigation tools, particularly within the US and Canada. These two nations play a significant role in driving market expansion within this area.
Europe is another significant market for AIS technology, driven by leading marine technology suppliers' heavy investments in research and development as well as growing demands for advanced navigational systems.
Due to rising marine safety and navigation system demand and an expanding fleet of vessels in Asia-Pacific region, analysts expect significant expansion for AIS market in that region.
Due to an increasing investment in marine and maritime sectors across Middle East and Africa regions, they should experience steady market expansion.
South America is poised for rapid AIS market expansion thanks to the rising need for advanced safety and navigation technologies in this part of the world.
Drivers
Increased Demand for Advanced Navigation and Safety Technologies: Rising demand for navigation and safety technology within marine and maritime sectors has caused rapid expansion in AIS market growth. Real-time vessel positions provided through this technology allows greater situational awareness while decreasing collision risks.
Government Regulations: The International Maritime Organization (IMO) mandates certain vessels carry AIS equipment, creating an emerging regulatory compliance market for this technology. As more regulations require use of this AIS software, its market is expanding quickly.
Rising maritime trade: International expansion has led to increasing maritime transportation needs and, consequently, to an AIS market boom. AIS technology helps shippers improve the safety and efficiency of marine transportation making it a desirable solution.
Emergence of New AIS Technologies: New and emerging AIS technologies such as satellite-based AIS (S-AIS) and automatic dependent surveillance-broadcast (ADS-B) have propelled market expansion. These advanced products boast greater performance and reliability compared to their counterparts on traditional equipment, propelling growth within this segment of the industry.
Rising Port Security Needs: As port security becomes ever more of a priority, demand for AIS technology continues to soar; its effectiveness at increasing surveillance over vessels entering and departing ports drives this.
Market Key Segments:
Class
Class A
Class B
AIS Base stations
Platform
Vessel based
On-shore
Application
Fleet Management
Vessels Tracking
Maritime Security
Other Applications
Top Key Players
Furuno Electric Co. Ltd
Japan Radio Co. Ltd.
Saab AB
ExactEarth Ltd
True Heading AB
C.N.S. Systems AB
ComNav Marine Ltd.
Garmin Ltd
Kongsberg Gruppen ASA
L3 Technologies Inc.
Orbcomm Inc.
Other Key Players
Restraints
Implementation costs: Implementing AI technology requires significant investments in equipment and infrastructure, which may pose as a barrier for some organizations and therefore restrict adoption among smaller firms or organizations.
Limited range for AIS signals: Due to an approximate 40 nautical-mile limit for AIS signals, their effectiveness in some situations – for instance remote areas and areas with heavy traffic density – may be limited.
Limited Satellite Coverage: While satellite-based AIS (S-AIS) offers superior performance and reliability over traditional equipment, its effectiveness may be hindered in certain locations by satellite coverage issues. This may limit how effective S-AIS tech becomes over time.
Lack of awareness and education: Many organizations involved with marine or maritime industries may not know of the advantages offered by AIS technology or how best to utilize it, which could hinder adoption in certain markets.
Cybersecurity Considerations: Since AIS technology relies on wireless communications, it may be subject to cybersecurity risks like hacking or data breach attacks that might deter organizations from adopting it out of fear for potential security concerns. This should also be taken into consideration before adopting it in your organization.
Opportunities
Development of New and Advanced AIS Technologies: There exists considerable room for the creation and deployment of innovative, cutting-edge AIS technologies with improved performance, reliability and range that give companies an opportunity to differentiate themselves in the marketplace. This presents companies with an excellent chance for innovation.
Integration with Other Navigation and Safety Technologies: When combined, AIS technology presents an opportunity to offer comprehensive and cost-effective solutions to customers. This process begins by connecting it with radar or sonar technologies which have their own benefits – for instance combining these solutions offers greater comprehensiveness than one alone would do.
Increase in Demand for Unmanned Vessels: With increasing interest in unmanned vessels comes an opportunity for adopting Autonomous Surface Navigation technology to bolster safety and efficiency of unmanned operations.
Emerging Markets: With increasing marine transportation demand and investments in Asia-Pacific and Middle Eastern emerging markets, as well as their rising investments in maritime infrastructure, companies now have an opportunity to broaden their presence there.
Partnerships and Collaborations: Collaboration between companies operating within the AIS market and external parties such as governments or maritime organizations represents an excellent way of pooling expertise and resources to create more cost-effective and innovative solutions.
Challenges
Limited satellite coverage: Though S-AIS provides improved satellite coverage compared to traditional AIS, some areas in the world still do not receive full satellite coverage – particularly the polar regions – potentially hindering its effectiveness in those locations.
Cost of Implementation: Implementation costs associated with S-AIS can be significant and serve as a barrier to adoption for many organizations.
Interference and signal degradation: Interference and signal degradation may compromise the accuracy and reliability of AIS data in heavily trafficked areas such as ports or harbors, potentially diminishing accuracy and reliability for this service.
Cybersecurity threats: With increasing use of AIS technologies comes increased concerns regarding cybersecurity risks; in particular, hackers could access and manipulate AIS data and compromise vessel safety and security.
Lack of Standardization: Due to an absence of standards on the market, organizations often struggle with exchanging and analyzing AIS data effectively. Without standard formats and message types for exchanging/analyzing purposes. This makes data analysis much harder.
Limited Awareness and Understanding: In spite of AIS technology's increasing importance in maritime safety and security, some stakeholders in the maritime industry remain unaware and misinformed of it.
Top Impacting Factors:
Government Regulations & Mandate: Government regulations such as SOLAS' requirement that vessels equipped with anti-shipping radar (AIS) technology is an influential driver of the global AIS market.
Sea Security Demand Grows: With rising incidents of piracy and smuggling stoking an increase in maritime safety concerns, increasing interest for anti-piracy solutions (AIS technology). is driving this demand.
Innovation in satellite technology: Recent advancements in satellite technology such as S-AIS are driving its adoption as they offer improved performance and reliability.
Unmanned Vessel Market: Due to factors including cost savings and safety improvements, demand for unmanned vessels continues to surge; as such it drives adoption of Autonomous System Incorporation technology that enhances both efficiency and safety for unmanned operations.
Integration With Other Navigation and Safety Technologies: Integration between AIS technology and other navigation and safety solutions such as radar and sonar is driving demand for it, offering more comprehensive and effective solutions for customers.
Recent Development
Recent Advancements in S-AIS Technology: Recently, satellite-based AIS (S-AIS) technology has seen considerable advances. S-AIS provides superior coverage and reliability compared to its counterpart, traditional AIS systems. For instance, ORBCOMM recently unveiled their S-AIS service that offers global coverage as well as real time vessel tracking capabilities.
Adopt AI/ML: Artificial intelligence and machine learning technology is becoming more prominent in the AIS market, providing accurate vessel tracking data. exactEarth recently unveiled an AI-powered AIS data service offering real-time vessel tracking with predictive analytics capabilities.
Companies within the AIS market have been aggressively expanding into new markets to take advantage of rising demand, as evidenced by Kongsberg Digital partnering with Blue Water Energy in 2021 to extend its presence within offshore energy services.
With the increasing importance of AIS technology in maritime safety and security, there has been increased attention on cybersecurity within its market. For instance, in 2021 the US Coast Guard issued a warning about potential cybersecurity risks related to this technology for vessel operators.
Frequently Asked Question
Q: What is the current market size for the Automatic Identification System Market?
A: According to a report by Market.us, the Automatic Identification System Market was valued at USD 278.2 billion in 2022 and is expected to reach USD 491.0 billion by 2032, growing at a CAGR of 6.0% during the forecast period.
Q: What are the key segments of the Automatic Identification System Market?
A: The Automatic Identification System Market can be segmented based on Class (Class A, Class B, AIS Base stations), Based on Platform (Vessel based, On-shore), Based on the Application (Fleet Management, Vessels Tracking, Maritime Security, Other Applications),and geography (North America, Europe, Asia-Pacific, Latin America, and Middle East & Africa).
Q: Who are the key players in the Automatic Identification System Market?
A: Some of the key players in the Automatic Identification System Market include Furuno Electric Co. Ltd, Japan Radio Co. Ltd., Saab AB, ExactEarth Ltd, True Heading AB, C.N.S. Systems AB, ComNav Marine Ltd., Garmin Ltd, Kongsberg Gruppen ASA, L3 Technologies Inc., Orbcomm Inc., Other Key Players.
Contact us
Contact Person: Mr. Lawrence John
Market.us (Powered By Prudour Pvt. Ltd.)
Tel: +1 718 618 4351
Send Email: [email protected]
Content has been published via 11press. for more details please contact at [email protected]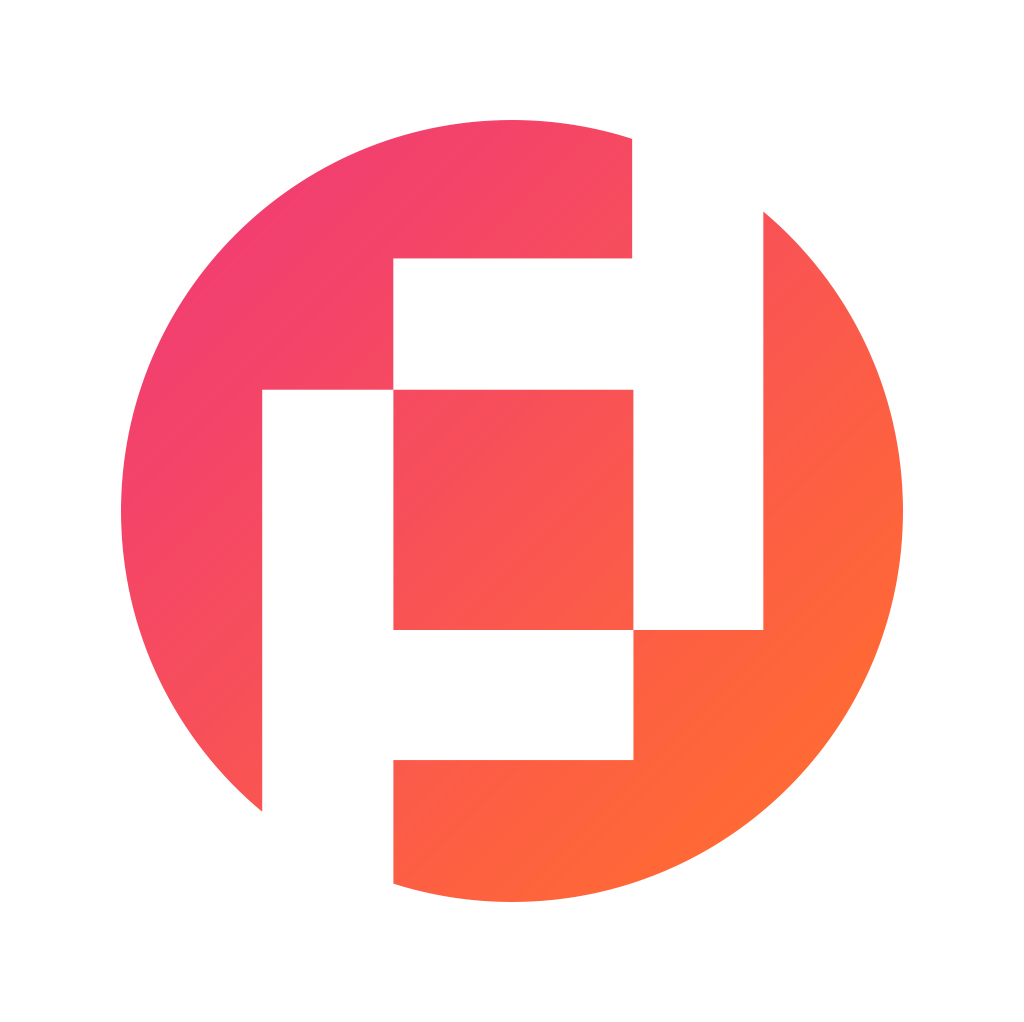 Prudour Private Limited
The team behind market.us, marketresearch.biz, market.biz and more. Our purpose is to keep our customers ahead of the game with regard to the markets. They may fluctuate up or down, but we will help you to stay ahead of the curve in these market fluctuations. Our consistent growth and ability to deliver in-depth analyses and market insight has engaged genuine market players. They have faith in us to offer the data and information they require to make balanced and decisive marketing decisions.
More Posts By Prudour Private Limited