Biopharmaceuticals Market To Grow Steadily With An Impressive CAGR Of 8.2% From 2022 To 2032: Market.US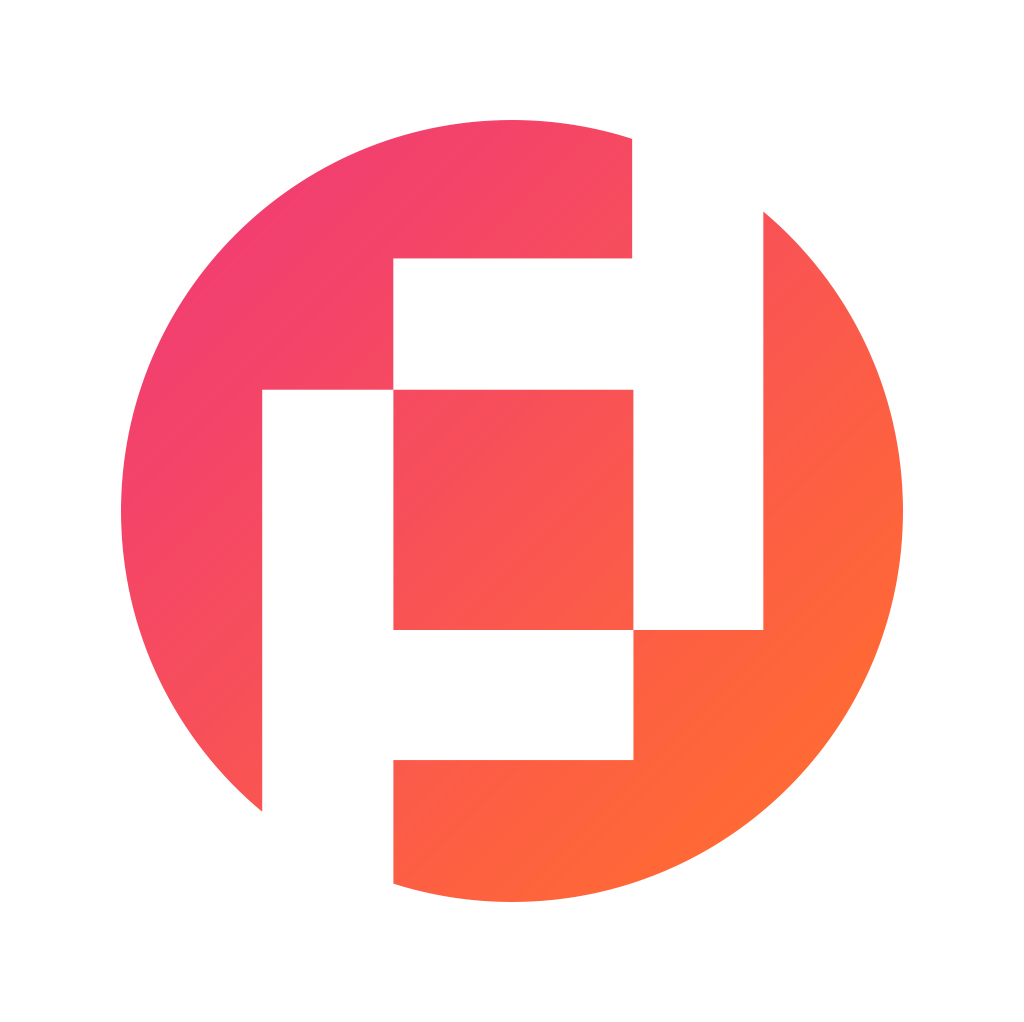 Prudour Private Limited
Updated · Jun 27, 2023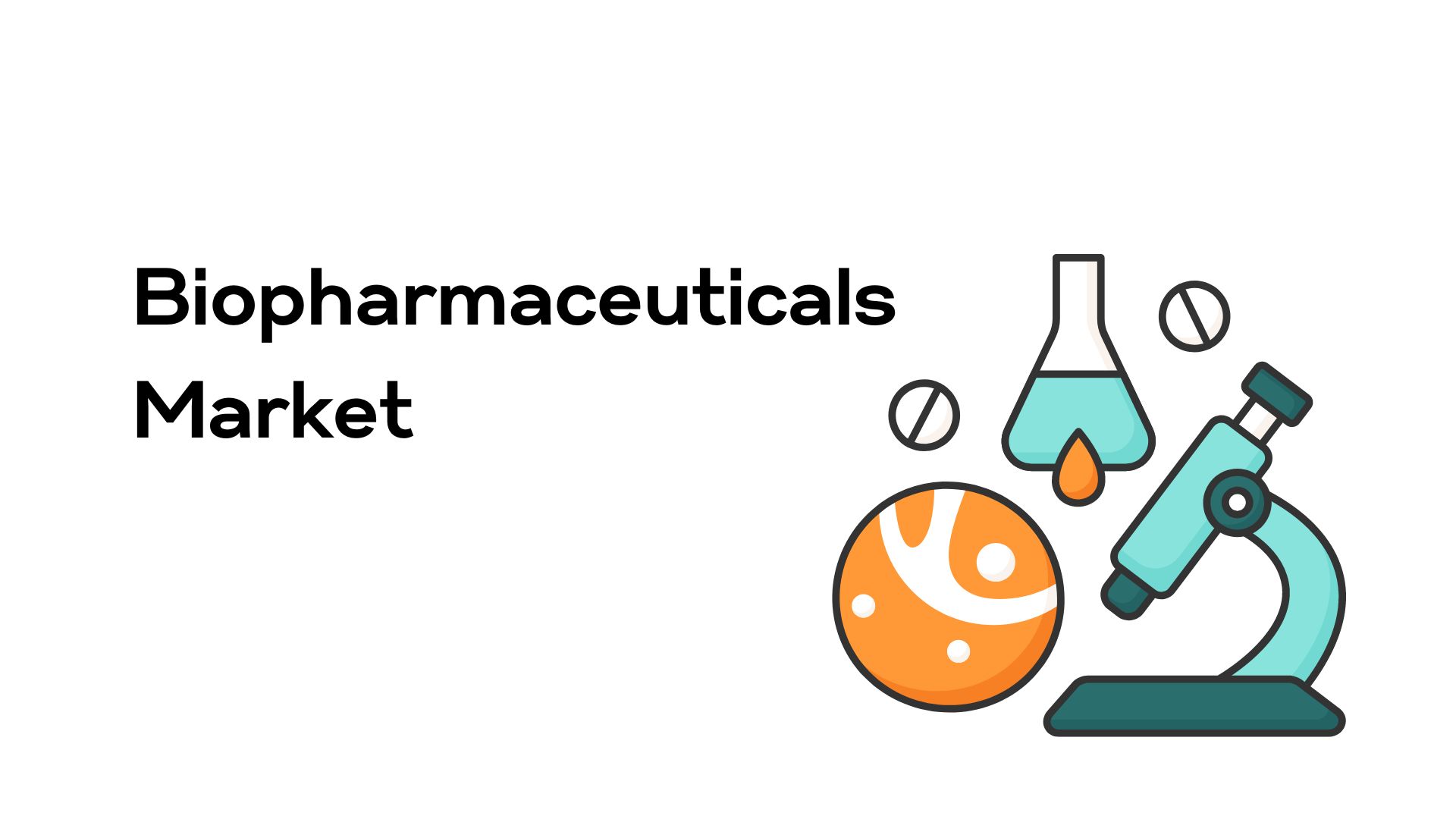 Market Overview
Published Via 11Press : Biopharmaceuticals are drugs that are produced using biological processes such as genetic engineering, recombinant DNA technology, and hybridoma technology. They are also known as biologics or biotech drugs. Biopharmaceuticals include a wide range of products such as vaccines, monoclonal antibodies, insulin, growth hormones, and enzymes.
The global biopharmaceuticals market size is expected to be worth around USD 566 billion by 2032 from USD 263 billion in 2022, growing at a CAGR of 8.2% during the forecast period from 2022 to 2032.
The production of biopharmaceuticals involves the use of living cells and tissues which are manipulated to produce the desired product. These products have revolutionized the field of medicine by providing more targeted therapies with fewer side effects compared to traditional chemical-based drugs. Furthermore, they have contributed significantly to the development of personalized medicine. The global market for biopharmaceuticals is growing rapidly due to increasing demand for effective treatments for chronic diseases such as cancer and autoimmune disorders.
Request For Sample Report Here: https://market.us/report/biopharmaceuticals-market/request-sample/
Key Takeaway
Based on nature by type, the monoclonal antibody segment should dominate from the 2023-2032 forecast period.
By 2022, cancer applications accounted for the greatest market share by type. They will likely remain dominant.
Regarding regions, Europe was found to hold 23% of the global income share.
2022 was the year in which North America proved itself as the dominant market, accounting for 43% of total revenues generated worldwide.
APAC is projected to experience compound annual growth rates that rival any industry over the period from 2023-2032.
Regional Snapshot
North America: North America and, in particular, the United States, has been an important player in the market for biopharmaceuticals. 

The region is well-established in the biotechnology and pharmaceutical sector and is home to a large number of biopharmaceutical firms as well as research institutes.

 

There are strong regulations, an intense concentration on research and development and an enviable investment environment help to boost the development of the market within this region.

Europe: Europe is another important market for biopharmaceuticals including countries such as Switzerland, Germany, and the United Kingdom leading in research development, manufacturing, and research. 

The region is benefited from a highly skilled workforce, modern infrastructure, and support from the efforts of the government.

 

Its European Medicines Agency (EMA) has a significant role to play in the regulation and approval of pharmaceutical products in the European Union.

Asia-Pacific: Asia-Pacific region has experienced an increase in biopharmaceuticals sector in recent times. 

The countries of China, India, Japan, as well as South Korea, have emerged as major players in biotechnology as well as biosimilar manufacturing.

 

A large number of patients, rising healthcare expenses, initiatives by governments to encourage biopharmaceutical research, and a favorable regulatory environment are major factors in expanding the market in this area.

Latin America: Latin America is showing promising growth in the biopharmaceutical industry. 

Brazil, Mexico, and Argentina are among the nations which have an expanding biopharmaceutical market.

 

Increased expenditures into research and development a better infrastructure for healthcare, and an increasing need for innovative therapeutics propel the growth of the region.

Middle East and Africa: The market for biopharmaceuticals within the Middle East and Africa is growing, yet it shows substantial potential. 

In the Middle East, the United Arab Emirates and Saudi Arabia have set the pace in this area, aided by the growth of healthcare investment in infrastructure, as well as attempts to lure foreign investors into biopharmaceutical research and manufacturing.
Directly Purchase a copy of the report | Quick Delivery Available – buy: https://market.us/purchase-report/?report_id=21607
Drivers
Growing Prevalence of Chronic Diseases: The increasing prevalence of chronic diseases such as cancer, autoimmune disorders, and diabetes is driving the demand for biopharmaceuticals. Biologics offer targeted therapies and personalized treatments, making them effective in managing and treating these conditions.
Advancements in Biotechnology: Advances in biotechnology, including genetic engineering, recombinant DNA technology, and cell culture techniques, have expanded the possibilities for developing innovative biopharmaceutical products. These advancements enable the production of complex proteins and monoclonal antibodies that can target specific disease mechanisms.
Strong Pipeline of Biologics: The robust pipeline of biopharmaceutical products, including monoclonal antibodies, vaccines, and gene therapies, provides a significant growth opportunity for the market. The development of novel biologics addressing unmet medical needs contributes to the market's expansion.
Increasing Investment in Research and Development: Pharmaceutical companies, biotechnology firms, and research institutions are investing heavily in research and development (R&D) activities to discover and develop new biopharmaceutical products. This investment supports innovation and drives the growth of the market.
Favorable Regulatory Environment: Regulatory agencies worldwide have established frameworks to facilitate the development, approval, and commercialization of biopharmaceutical products. Expedited pathways, such as accelerated approval and breakthrough therapy designation, encourage innovation and reduce time-to-market for new biologics.
Restraints
High Development and Production Costs: Developing and manufacturing biopharmaceuticals is a complex and costly process compared to traditional small molecule drugs. The high costs associated with R&D, clinical trials, production, and quality control pose a challenge for market players.
Stringent Regulatory Requirements: Regulatory approvals for biopharmaceuticals are rigorous and require extensive preclinical and clinical data to demonstrate safety and efficacy. Meeting regulatory standards and requirements can be time-consuming and costly, posing a barrier to entry for smaller companies.
Pricing and Reimbursement Challenges: Biopharmaceuticals often come with a high price tag due to their complex manufacturing processes and targeted nature. Pricing and reimbursement negotiations with healthcare systems and payers can be challenging, especially in cost-sensitive markets.
Intellectual Property Issues: Protecting intellectual property rights for biopharmaceutical products is crucial for market success. However, the complex nature of biologics and the potential for biosimilars and patent disputes present challenges in maintaining exclusivity and market share.
Supply Chain and Manufacturing Complexities: The manufacturing and supply chain for biopharmaceuticals require specialized infrastructure, technologies, and expertise. Ensuring a consistent and reliable supply of biologics while adhering to strict quality control standards can be a challenge.
Opportunities
Personalized Medicine and Targeted Therapies: The shift towards personalized medicine and targeted therapies opens opportunities for the development of biopharmaceuticals tailored to individual patients. Advancements in genomics and precision medicine drive the demand for personalized treatments.
Biosimilars Market: The expiration of patents for several blockbuster biologics creates opportunities for the development and commercialization of biosimilars, which are highly similar versions of approved biopharmaceuticals. The biosimilar market offers cost-effective alternatives and competition, expanding patient access to biologic therapies.
Emerging Markets: Emerging markets, especially in Asia and Latin America, present significant growth opportunities for biopharmaceuticals. Increasing healthcare expenditure, improving access to healthcare, and the rising prevalence of chronic diseases in these regions drive the demand for biologics.
Collaborations and Partnerships: Collaboration between pharmaceutical companies, biotech firms, research institutions, and academic centers can foster innovation and accelerate the development of new biopharmaceutical products. Partnerships with contract manufacturing organizations (CMOs) can also enhance production capabilities and expand market reach
Challenges
Regulatory and Safety Concerns: Due to the complex nature of biopharmaceuticals, ensuring safety, quality, and regulatory compliance is paramount. Regulatory agencies continuously monitor and update regulations, posing challenges in keeping up with evolving requirements.
Clinical Development Hurdles: Clinical trials for biopharmaceuticals often involve large sample sizes, long durations, and complex study designs. Recruiting patients, designing appropriate endpoints, and demonstrating clinical efficacy can be challenging and time-consuming.
Manufacturing Scale-up: Scaling up the production of biopharmaceuticals from laboratory to commercial scale can be technically demanding. Maintaining consistent product quality, optimizing production processes, and ensuring sufficient capacity are critical challenges.
Product Differentiation: The competitive landscape of the biopharmaceuticals market is becoming increasingly crowded. Developing unique and differentiated products, establishing a strong brand, and demonstrating clinical superiority pose challenges for market players.
Safety and Immunogenicity Concerns: Biopharmaceuticals, particularly protein-based therapies, can trigger immune responses in some patients. Assessing and managing the risk of immunogenicity and ensuring product safety throughout its lifecycle are ongoing challenges.
Make an inquiry before picking up this report @ https://market.us/report/biopharmaceuticals-market/#inquiry
Key Market Players
Novo Nordisk A/S
AbbVie Inc.
Eli Lilly and Company
Amgen Inc.
Abbott
Bayer AG
Biogen
Bristol-Myers Squibb Company
Hoffmann-La Roche, Ltd.
Johnson & Johnson
GlaxoSmithKline Plc
Merck & Co., Inc.
Pfizer Inc.
Sanofi
Key Market Segments
By Type
Erythropoietin
Growth & Coagulation Factor
Hormone, Interferon
Insulin
Vaccine
Monoclonal Antibodies
Others Types
By Application
Oncology
Neurological Disease
Metabolic Disease
Immunology
Cardiovascular Disease
Blood Disorder
Others Applications
Top Impacting Factors
Regulatory Environment: The regulatory environment and approval processes set by regulatory agencies, such as the U.S. Food and Drug Administration (FDA) and the European Medicines Agency (EMA), have a significant impact on the biopharmaceutical market. Stringent regulations ensure patient safety and efficacy of biopharmaceutical products but can also present challenges in terms of time-to-market and compliance.
Intellectual Property Protection: Intellectual property rights (IPR) protection is crucial for biopharmaceutical companies as it incentivizes innovation and provides market exclusivity for their products. Strong patent protection and strategies to defend intellectual property rights are essential for companies to maintain a competitive edge.
Healthcare Expenditure and Reimbursement Policies: Healthcare expenditure and reimbursement policies influence the affordability and accessibility of biopharmaceutical products. Pricing and reimbursement decisions made by healthcare payers impact market acceptance, market penetration, and overall market growth.
Disease Prevalence and Unmet Medical Needs: The prevalence of chronic diseases, such as cancer, autoimmune disorders, and rare genetic diseases, drives the demand for innovative biopharmaceutical treatments. Biologics offer targeted therapies and personalized medicine options to address unmet medical needs, presenting significant market opportunities.
Biosimilars and Competitive Landscape: The emergence of biosimilars, which are highly similar versions of approved biopharmaceuticals, creates competition and influences market dynamics. The availability of biosimilars affects pricing, market share, and patient access to biologic therapies.
Research and Development Investments: Research and development (R&D) investments by pharmaceutical companies, biotechnology firms, and research institutions drive innovation in the biopharmaceuticals market. Robust R&D pipelines and collaborations with academic institutions contribute to the development of new biologics and the expansion of therapeutic applications.
Recent Developments
In Mar 2022, In order to promote the Company's FixVac product BNT116, BioNTech SE announced expanding its strategic partnership with Regeneron.
In Feb 2021, The Rockefeller University's new monoclonal antibody duo therapies that negates the SARS-CoV-2 virus of COVID-19 will be developed, manufactured, and marketed under a conclusive agreement that was signed between Bristol Myers Squibb and The Rockefeller University.
In Jul 2021, biopharmaceutical business HilleVax, Takeda Pharmaceutical partnered with Frazier Healthcare.
Report Scope
| | |
| --- | --- |
| Report Attribute | Details |
| The market size value in 2022 | USD 263 Bn  |
| Revenue Forecast by 2032 | USD 566 Bn |
| Growth Rate | CAGR Of 8.2% |
| Regions Covered | North America, Europe, Asia Pacific, Latin America, and Middle East & Africa, and Rest of the World |
| Historical Years | 2017-2022 |
| Base Year | 2022 |
| Estimated Year | 2023 |
| Short-Term Projection Year | 2028 |
| Long-Term Projected Year | 2032 |
Frequently Asked Questions 
Q: What is the current size of the Biopharmaceuticals Market?
A: The Global Biopharmaceuticals Market size is USD 263 Bn in 2022.
Q: What is the projected growth rate for the Biopharmaceuticals Market?
A: The Biopharmaceuticals market is expected to grow at a CAGR of 8.2% from 2023 to 2032.
Q: What are some of the key players in the Biopharmaceuticals Market?
A: Some of the key players in the Biopharmaceuticals Market include Inter IKEA Systems B.V, Kimball International Inc., Herman Miller, Inc., Home24, Hanssem Corporation, Koninklijke Philips N.V., Conair Corporation, Suofeiya Home Collection Co., Ltd., Springs Window Fashions LLC, Siemens AG, Other Key Players.
Contact:
Global Business Development Team – Market.us
Market.us (Powered by Prudour Pvt. Ltd.)
Send Email: [email protected]
Address: 420 Lexington Avenue, Suite 300 New York City, NY 10170, United States
Tel: +1 718 618 4351
Website: https://market.us
Content has been published via 11press. for more details please contact at [email protected]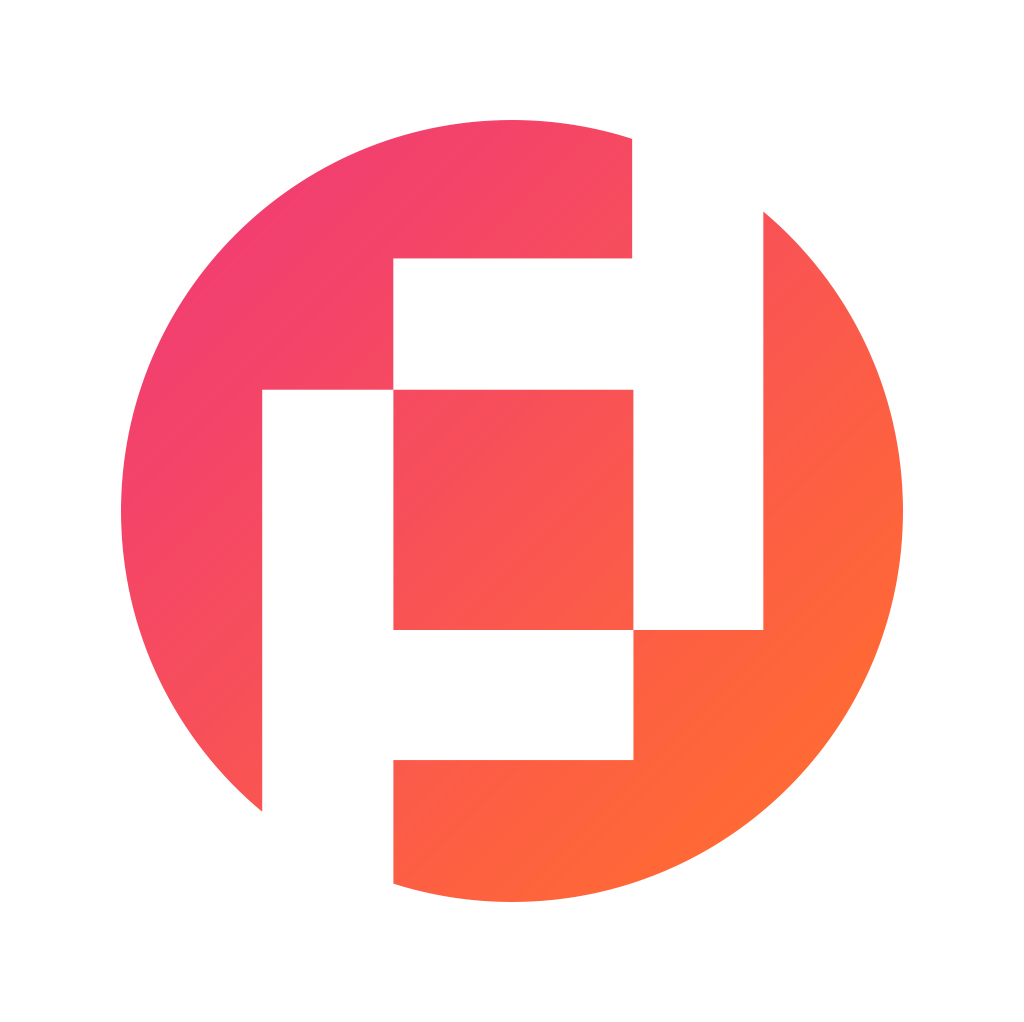 Prudour Private Limited
The team behind market.us, marketresearch.biz, market.biz and more. Our purpose is to keep our customers ahead of the game with regard to the markets. They may fluctuate up or down, but we will help you to stay ahead of the curve in these market fluctuations. Our consistent growth and ability to deliver in-depth analyses and market insight has engaged genuine market players. They have faith in us to offer the data and information they require to make balanced and decisive marketing decisions.
More Posts By Prudour Private Limited