Cannabidiol Market Size Is Expected To Grow Around USD 97 Billion in 2032 – Global Analysis by Market.us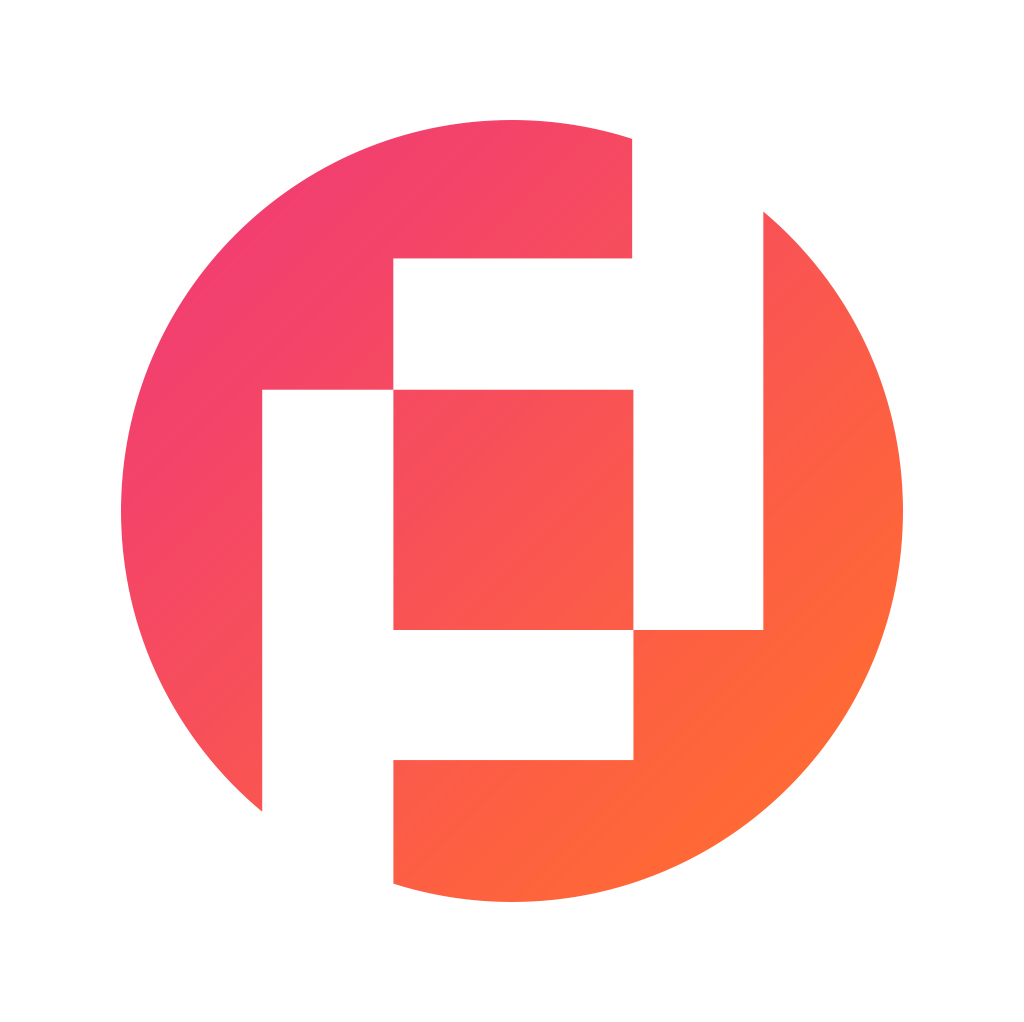 Prudour Private Limited
Updated · Jun 13, 2023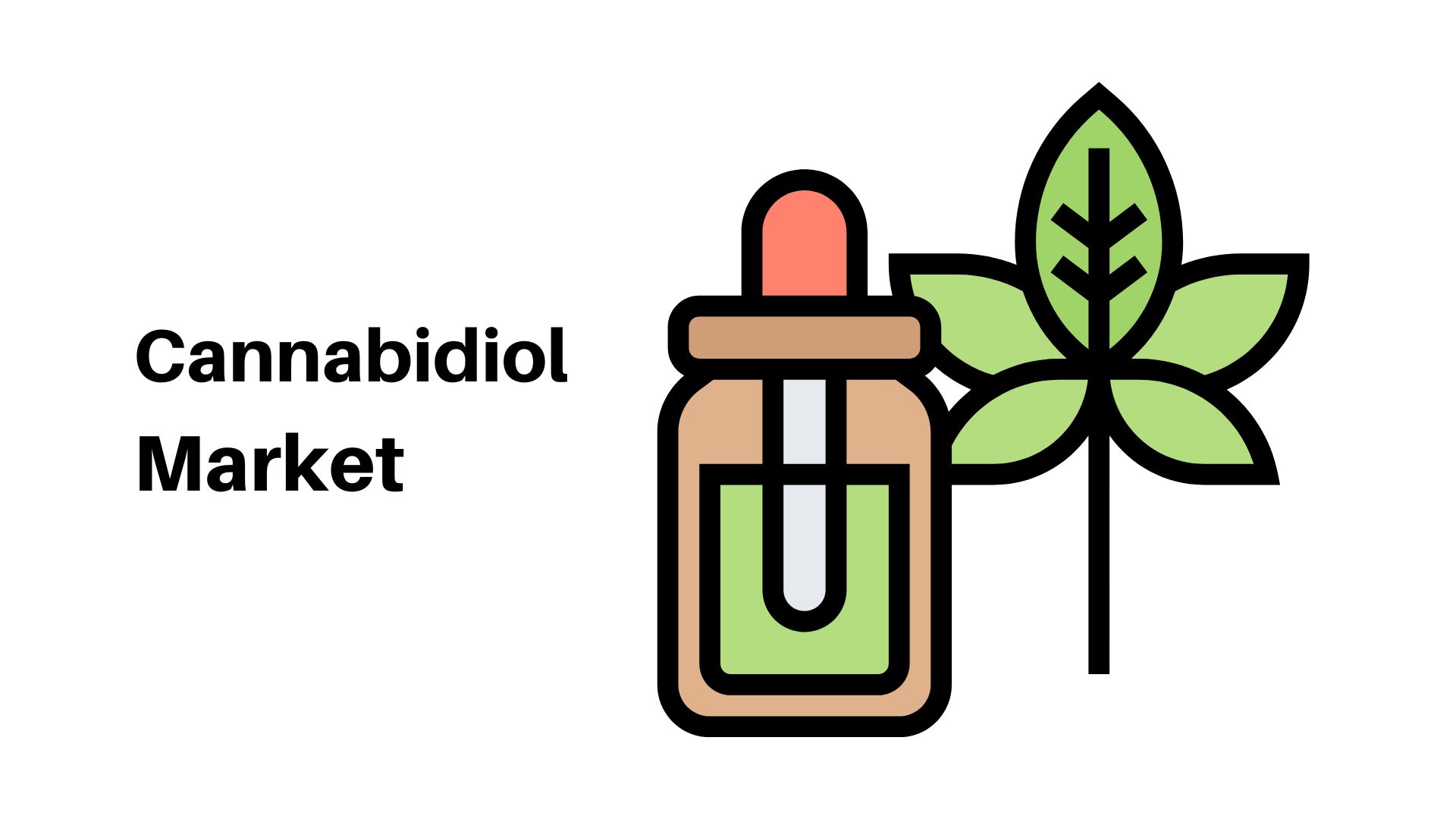 Market Overview
Published Via 11Press : Cannabidiol (CBD) is one of the many chemical compounds found in the cannabis plant. Unlike tetrahydrocannabinol (THC), CBD does not produce a psychoactive effect or a "high" feeling. This is because CBD does not interact with CB1 receptors in the brain, which are responsible for producing psychoactive effects.
The cannabidiol market accounted for USD 9.4 billion in 2022 and is expected to grow to around USD 97 billion in 2032. Between 2023 and 2032, this market is estimated to register the highest CAGR of 27%.
CBD has gained popularity due to its potential health benefits, including reducing anxiety and depression, alleviating pain and inflammation, and improving sleep quality. It is available in various forms such as oils, capsules, gummies, and topical creams.
The global market for CBD products has been growing rapidly in recent years due to the increasing acceptance of cannabis use for medicinal purposes and relaxation among consumers.
Request For Sample Report Here: https://market.us/report/cannabidiol-market/request-sample/
Key Takeaway
The market is expected to grow at a CAGR of 16.8% from 2022 to 2030.
The marijuana segment dominated the CBD market and accounted for a revenue share of over 70.0% in 2021.
The North American region is the largest market for CBD, followed by Europe and Asia Pacific.
The pharmaceutical segment is expected to grow at the fastest CAGR during the forecast period.

The rising acceptance and use of CBD products due to government approvals are expected to propel the growth of the cannabidiol market.

The market is expected to be driven by the increasing demand for CBD products for the treatment of various medical conditions, such as anxiety, seizures, and pain.
The market is also expected to be driven by the increasing number of CBD products available in the market.
The market is expected to face some challenges, such as the lack of regulatory clarity and the high cost of production.
Regional Snapshot
North America: United States (U.S.) is home to one of the world's largest CBD markets. Since 2018's Farm Bill legalizing the production and sale of hemp-derived CBD products led by the Food and Drug Administration (FDA). Yet its regulatory framework remains complex with FDA responsible for product safety as well as label requirements and market growth.
Europe: United Kingdom Since CBD's official acceptance as a food-grade ingredient by the Food Standards Agency (FSA), UK CBD products have experienced rapid expansion. Products must adhere to stringent regulatory compliance measures including new food approval guidelines and labeling laws in order to be available on store shelves.
Asia Pacific: China is an influential producer and exporter of hemp products; however, regulatory constraints restrict CBD use for consumption purposes, meaning their market specializes in industrial hemp rather than CBD to be consumed orally.
Latin America: Brazil has established guidelines for the importation and selling of CBD products. CBD is currently classified as a "special item", although discussions about potential reforms exist that might make CBD easier to access.
Australia: Australia has a highly-regulated medical cannabis program that incorporates CBD products. CBD can only be prescribed by licensed healthcare practitioners; therefore general consumers have more limited access to it.
Drivers
Acceptance and Legalization of CBD: Growing acceptance and legalization are major drivers for the CBD market, expanding consumer access and creating favorable regulatory environments.
Rising Consumer Awareness: Rising consumer recognition of CBD's analgesic, anti-inflammatory and anxiolytic benefits are driving increased market demand for natural alternatives for health and wellbeing purposes, further contributing to market expansion.
Diversifying Products: The CBD market boasts an expansive array of product formats, from oils to tinctures to capsules to topicals to edibles and beverages – giving companies more ways than ever to meet consumer preferences while targeting specific market segments – thus driving market expansion.
Medical Applications of CBD: CBD has proven itself effective for treating various medical conditions, such as epilepsy, chronic pain and anxiety disorders. A growing body of scientific evidence supporting CBD's therapeutic value is driving its implementation into medical settings worldwide and creating new market opportunities.
Restraints
Regulatory Uncertainty: CBD regulations vary across countries and regions, leading to uncertainty and challenges for market participants. Ambiguous or restrictive regulations can hinder market growth and create barriers to market entry and product distribution.
Lack of Standardization: The lack of standardized manufacturing processes, dosing guidelines, and quality control measures poses challenges for the CBD market. Inconsistent product quality and labeling discrepancies can undermine consumer trust and hinder market growth.
Limited Clinical Research: While there is increasing evidence supporting the potential benefits of CBD, further clinical research is needed to validate its efficacy, safety, and appropriate dosage for various medical conditions. The limited availability of comprehensive clinical data may hinder wider adoption in certain healthcare settings.
Opportunities
Expansion of Legalization: As more countries legalize cannabis and hemp, there are significant growth opportunities for the CBD market. New markets open up, allowing companies to expand their operations and reach a broader consumer base.
Increasing Product Innovation: The CBD market offers opportunities for product innovation, including the development of novel delivery methods, formulations, and combination products. This allows companies to differentiate themselves and target specific market niches.
International Market Expansion: With globalization, CBD companies have opportunities to enter new international markets and establish partnerships with local distributors. This can lead to increased market penetration and revenue growth.
Challenges
Regulatory Compliance: Compliance with evolving regulations and navigating complex legal frameworks can be challenging for CBD companies. Adhering to country-specific regulations, labeling requirements, and safety standards requires significant resources and expertise.
Education and Misconceptions: There is still a need for consumer education about CBD, its uses, and its potential benefits. Addressing misconceptions and providing accurate information can help build trust and expand the consumer base.
Supply Chain Management: The CBD market relies on a complex global supply chain involving cultivation, extraction, manufacturing, and distribution. Ensuring a consistent and high-quality supply of CBD, especially in the face of varying regulations and international trade barriers, can be challenging.
Make an inquiry before picking up this report @ https://market.us/report/cannabidiol-market/#inquiry
Top Key Players
Medical Marijuana Inc.
Cannoid LLC
Isodiol International Inc.
ENDOCA
Folium Biosciences
Aurora Cannabis Inc.
Pharmahemp d.o.o
Elixinol Global
CV Sciences
Medterra CBD
Other Key Players
Market Segments
Based on Source
Based on Product
Oil
Concentrates
Isolates
Others Product
Based on Application
Pharmaceuticals
Food and Beverages
Pet Care
Cosmetics
Others Application
Based on Distribution Channel
Online Pharmacies
Retail Stores
Drug Stores
Other Distribution Channel
Top Impacting Factors
Legal and Regulatory Environment: The legal and regulatory landscape surrounding CBD significantly impacts the market. The legality of CBD varies across countries and regions, with different regulations governing its production, distribution, and use. Changes in legislation and regulations can either facilitate or hinder market growth.
Consumer Awareness and Perception: Increasing consumer awareness about CBD and its potential benefits is a crucial factor driving market growth. As more people become educated about CBD and its therapeutic properties, the demand for CBD products increases. Consumer perception, acceptance, and preferences regarding CBD also influence market trends and product demand.
Medical and Wellness Applications: The growing recognition of CBD for its potential health and wellness benefits is a significant factor driving market growth. CBD is used in various medical applications, including managing chronic pain, epilepsy, anxiety, and other conditions. The expanding acceptance of CBD as an alternative or complementary therapy fuels its adoption in medical and wellness settings.
Product Diversification and Innovation: The CBD market offers a wide range of products, including oils, tinctures, topicals, capsules, edibles, and beverages. Product diversification and innovation play a vital role in attracting consumers and catering to their specific needs and preferences. Companies that introduce unique and differentiated CBD products can gain a competitive advantage.
Research and Scientific Evidence: Ongoing research and the availability of scientific evidence regarding the efficacy and safety of CBD have a significant impact on the market. Clinical studies, preclinical research, and scientific literature contribute to establishing CBD's credibility as a therapeutic agent, influencing healthcare professionals, regulators, and consumers.
Future Trends in the Market
Increasing Market Consolidation: As the CBD market matures, there is likely to be increased consolidation among companies. Larger, established players may acquire smaller companies or form strategic partnerships to expand their product offerings, distribution networks, and market reach.
Expansion of Product Offerings: The CBD market is expected to witness a further expansion of product offerings. Companies will continue to innovate and develop new CBD-infused products, including beverages, cosmetics, pet products, and even pharmaceuticals. This diversification will cater to specific consumer preferences and target niche markets.
Focus on Quality and Standardization: With the increasing emphasis on consumer safety and regulatory compliance, there will be a greater focus on quality control and standardization in the CBD industry. Companies will invest in rigorous testing, quality assurance protocols, and adherence to Good Manufacturing Practices (GMP) to ensure consistent and high-quality CBD products.
Scientific Research and Clinical Trials: The CBD market will benefit from ongoing scientific research and clinical trials to explore the full potential of CBD in treating various medical conditions. Continued research will provide valuable insights into the efficacy, safety, and optimal dosing of CBD for specific health conditions, further driving its acceptance in medical settings.
Global Market Expansion: The CBD market is expected to expand globally as more countries legalize and regulate CBD products. This will open up new market opportunities and create a more standardized regulatory framework for CBD. International trade and cross-border collaborations will increase, facilitating the global exchange of CBD products.
Recent Developments
CV Sciences announced the availability of four +PlusCBD pain treatment topicals on January, 2022, to address minor aches and pains. With this product launch, they hope to expand their selection of +PlusCBD items.
In June 2021, Vertical Wellness, a cannabidiol business with headquarters in the US, announced it has entered into a merger agreement with CanaFarma Hemp Products Inc., an Ontario-based provider of hemp-related goods and services. As a result, Vertical Wellness will become a public company with a total value of $50 million following this transaction.
Report Scope
| | |
| --- | --- |
| Report Attribute | Details |
| The market size value in 2023 | USD 9.4 Bn |
| Revenue Forecast by 2032 | USD 97 Bn |
| Growth Rate | CAGR Of 27% |
| Regions Covered | North America, Europe, Asia Pacific, Latin America, and Middle East & Africa, and Rest of the World |
| Historical Years | 2017-2022 |
| Base Year | 2022 |
| Estimated Year | 2023 |
| Short-Term Projection Year | 2028 |
| Long-Term Projected Year | 2032 |
Frequently Asked Questions 
Q: What is Cannabidiol  (CBD)?
A: CBD, or cannabidiol, is a naturally occurring compound found in the cannabis plant. It is one of many cannabinoids but does not cause the psychoactive effects associated with THC (tetrahydrocannabinol).
Q: What is the current size of the Cannabidiol Market?
A: The Global Cannabidiol Market size is USD 9.4 Bn in 2022.
Q: What is the projected growth rate for Cannabidiol Market?
A:   Cannabidiol Market is expected to grow at a CAGR of 27% from 2023 to 2032.
Q: What are the potential health benefits of Cannabidiol  (CBD)?
A: CBD has been studied for its potential therapeutic properties. It is commonly used for pain management, anxiety reduction, sleep improvement, and as an anti-inflammatory. However, further research is needed to fully understand its benefits and effectiveness.
Contact
Global Business Development Team – Market.us
Market.us (Powered by Prudour Pvt. Ltd.)
Send Email: [email protected]
Address: 420 Lexington Avenue, Suite 300 New York City, NY 10170, United States
Tel: +1 718 618 4351
Website: https://market.us
Content has been published via 11press. for more details please contact at [email protected]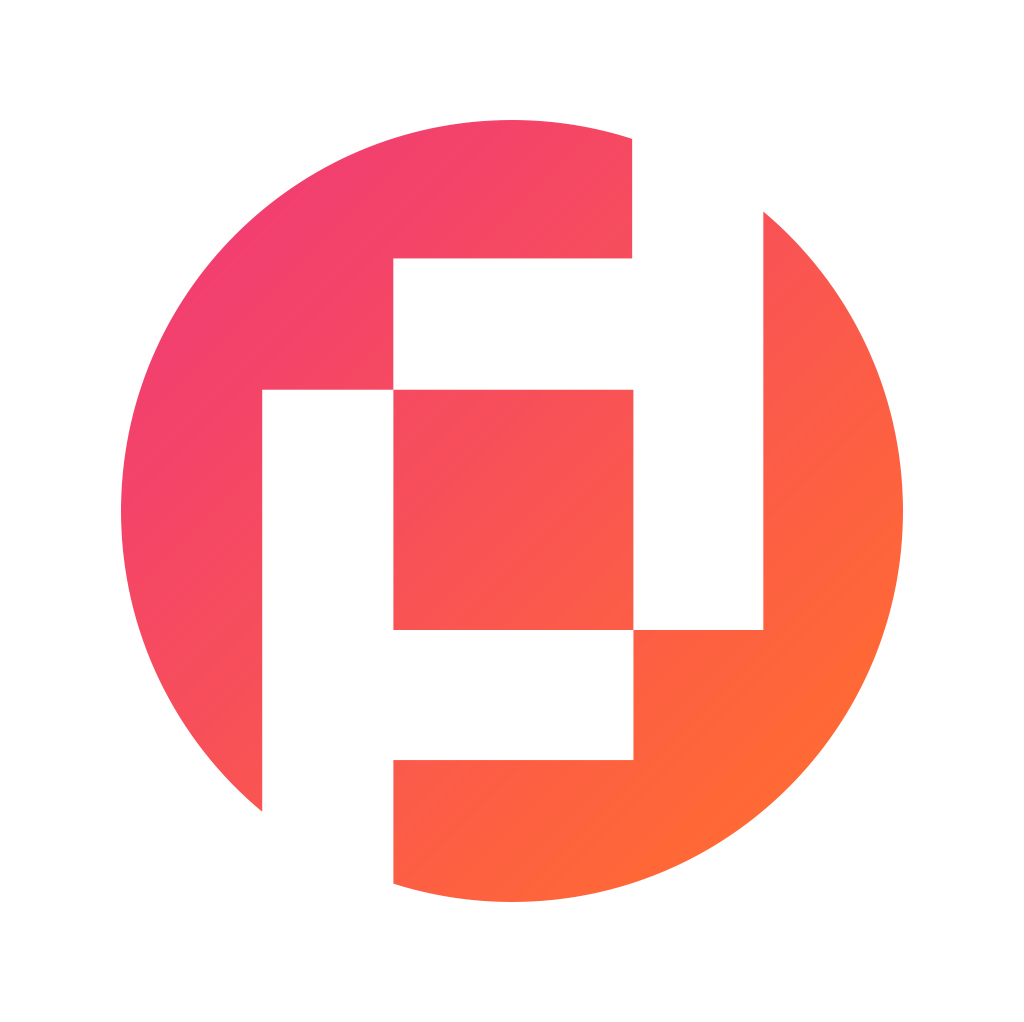 Prudour Private Limited
The team behind market.us, marketresearch.biz, market.biz and more. Our purpose is to keep our customers ahead of the game with regard to the markets. They may fluctuate up or down, but we will help you to stay ahead of the curve in these market fluctuations. Our consistent growth and ability to deliver in-depth analyses and market insight has engaged genuine market players. They have faith in us to offer the data and information they require to make balanced and decisive marketing decisions.
More Posts By Prudour Private Limited