Catalog Management System Market Expected To Reach CAGR Value Of Over 10.2% By 2032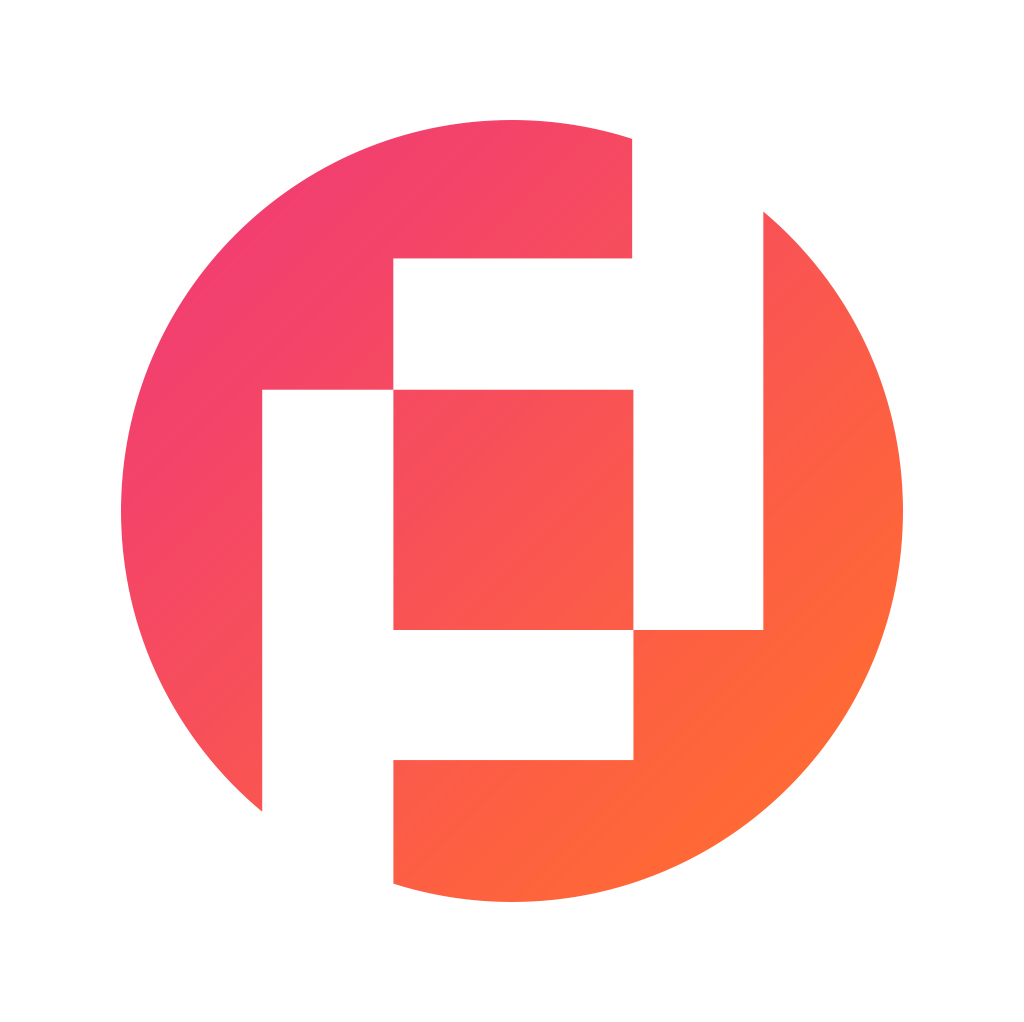 Prudour Private Limited
Updated · May 31, 2023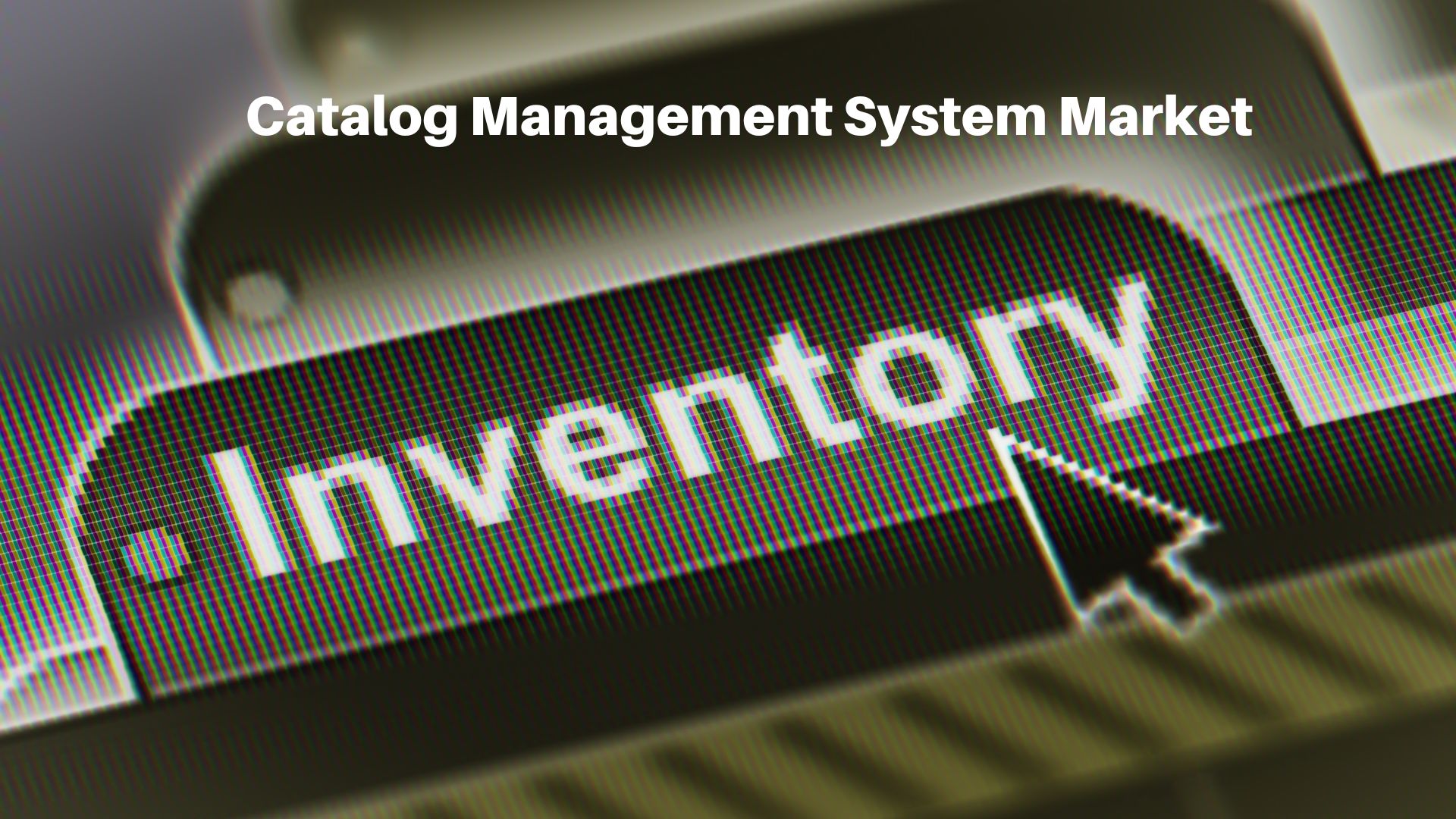 WHAT WE HAVE ON THIS PAGE
Published Via 11Press: The global catalog management system market is expected to reach an estimated valuation of USD 6.44 billion by 2032 at a compound annual growth rate of 10.2% from USD 2.44 billion in 2022.
The Catalog Management Market encompasses software solutions and tools used by businesses to effectively organize, update and maintain product catalogs across channels like online stores, mobile applications and marketplaces. These offerings enable efficient management, organization and updating.Market growth can be attributed to businesses' increasing adoption of digital transformation technologies and need for efficient catalog management systems to streamline operations.
Market.us Research reports that increasing demand for centralized product data management as well as increasing use of artificial intelligence and machine learning (ML) technologies for catalog management is driving market expansion. According to their analysis, retail and e-commerce industries will likely become major adopters of catalog management solutions during their forecast period.
Take Advantage of a Free Sample PDF Report | https://market.us/report/catalog-management-systems-market/request-sample
Regional Snapshot
North America: North American markets (which includes both the US and Canada) represent an attractive marketplace for catalog management solutions due to their wide-scale adoption of digital transformation technologies, along with major players within this region.
Europe: Europe consists of countries including UK, Germany, France and Italy which represent an attractive market for catalog management solutions. E-commerce adoption as well as digitalization initiatives within these nations should help foster further market expansion in this sector.
Asia-Pacific: This region, consisting of countries such as China, India, Japan and Australia is projected to experience tremendous catalog management market expansion throughout its forecast period. Rising adoption of digital technologies as well as expansion in e-commerce industry growth are driving factors behind market development here.
Latin America: Latin American countries such as Brazil and Mexico should experience significant expansion of the catalog management market due to increased e-commerce sales activity within this region, fuelling market expansion.
Middle East and Africa: This market for catalog management solutions has also experienced substantial growth due to the increasing adoption of digital technologies and an expanding e-commerce industry in both regions. As these factors drive market expansion, market expansion should occur rapidly.
Drivers
Growing adoption of digital technologies: With businesses increasingly turning to cloud computing, big data analytics and machine learning to manage product information across various channels efficiently. Catalog management solutions allow these organizations to keep product descriptions current while at the same time efficiently managing catalog information updates across them all.
With increasing complexity of product data management, businesses need solutions for centralized product data management. Catalog management solutions offer businesses a centralized platform to effectively and consistently manage product info across channels – improving data accuracy and consistency overall.
Demand for E-commerce: With e-commerce's explosive growth comes increased need for catalog management solutions to effectively organize product information across channels such as marketplaces, social media and mobile apps. E-commerce businesses require efficient catalog management solutions in order to manage product listings across these multiple channels effectively and remain compliant.
Need for improved customer experience: Catalog management solutions allow businesses to provide customers with accurate, up-to-date product info across various channels, which enhances the customer experience. By giving shoppers a consistent shopping experience across channels, businesses can build customer loyalty while increasing sales.
Need for Operational Efficiency: Catalog management solutions allow businesses to streamline their operations by automating processes like product information management, validation and synchronization – ultimately leading to improved operational efficiencies, lower costs and enhanced productivity.
Restraints
Implementation and Maintenance Costs: Implementation and maintenance costs associated with catalog management solutions can be expensive for small to midsized businesses, which could present an entry barrier and limit market expansion potential.
Lack of Competent Personnel: Implementation and maintenance of catalog management solutions requires specific expertise such as data management, content creation and data analysis; businesses lacking sufficient skilled personnel may find it challenging to implement and sustain catalog management systems and thus restricting market growth.
Data security and privacy issues: Catalog management solutions require businesses to store sensitive product data that could be vulnerable to security breaches and theft, leading to data privacy concerns that might restrict adoption of catalog management solutions.
Integration Issues: Catalog management solutions must integrate seamlessly with other systems like ERP, CRM and e-commerce platforms in order to guarantee seamless data flow. However, integration can sometimes prove challenging due to legacy systems which limit adoption of catalog management solutions.
Limitations in Customizability: Catalog management solutions may have limited customization options that prevent businesses from tailoring the solution specifically to meet their own specific requirements, which could reduce adoption among companies that possess unusual business needs.
Opportunities
Demand for AI/ML Catalog Management Solutions: With AI technologies becoming more mainstream, demand has surged for intelligent catalog management solutions that use artificial intelligence (AI) or machine learning (ML) technologies to automate tasks like product categorization, data validation and content production. This provides vendors with an opportunity to offer these AI-powered catalog management products.
Demand for cloud-based catalog management solutions: Businesses have increased their adoption of cloud solutions as businesses look for ways to cut IT infrastructure costs and enhance scalability, offering vendors an opportunity for offering catalog management systems accessible anytime from any place or device. This opens doors for vendors offering catalog management options accessible anywhere and any time, providing businesses with easy catalog access via any channel possible.
Growing Need for Omnichannel Solutions: Omnichannel retail strategies have increased demand for catalog management solutions capable of managing product information across various channels, opening an opportunity for vendors to offer such solutions which improve customer experiences while driving sales growth.
Demand for Mobile Catalog Management Solutions: As businesses embrace mobile device shopping more and more frequently, demand is rising for mobile-friendly catalog management solutions that enable product information on these mobile devices to be managed. This presents vendors an opportunity to offer such mobile catalog solutions.
Key Market Segments
Type
Product Catalog
Service Catalog
Component
Solution
Service
Professional Service
Managed Service
Deployment Type
Organization Size
Small & Medium Enterprises
Large Enterprises
Application
BFSI
IT & Telecom
Retail & e-Commerce
Media & Entertainment
Other Applications
Key Market Players
Salsify
Oracle Corporation
International Business Machines Corporation
Fujitsu Limited
IBM Corporation
ServiceNow Inc.
Salsify Inc.
Sellercloud Inc.
Proactis Holdings Limited
SAP SE
Coupa Software Inc.
CA Technologies
Amdocs
Other Key Players
Inquire more or share questions if any before the purchase on this report at | https://market.us/report/catalog-management-systems-market/#inquiry
Challenges
Growing Competition: The Catalog Management Market is highly competitive, with various vendors providing similar solutions that make differentiation challenging in an otherwise homogenous market. It can be hard for vendors to differentiate themselves and stand out in this competitive environment.
Rapidly Evolving Technology Landscape: With new technologies and solutions emerging regularly, keeping up with them all becomes challenging for vendors who wish to implement them into their solutions.
Data Quality Challenges: Catalog management solutions depend upon accurate, high-quality data in order to operate successfully; however, businesses often face difficulty maintaining its accuracy and consistency, which compromises their catalog management solutions' efficacy.
Cultural and Linguistic Challenges: Catalog management solutions must often handle product information in multiple languages and cultures – which may present unique difficulties when operating across diverse markets.
Adoption Challenges: Implementation of catalog management solutions can present unique difficulties to businesses operating with legacy systems or processes, convincing stakeholders of its worthiness as an investment and providing adequate training and support to employees.
Recent Development
Akeneo, an industry-leading PIM and catalog management solutions provider, raised an astounding $110 Million funding round to fuel global expansion and accelerate innovation.
SAP announced in September of 2011 the release of SAP Commerce Cloud 2011, featuring enhanced catalog management features to assist businesses manage product information across channels and geographies.
Informatica MDM Cloud provides businesses with advanced catalog management features for effectively controlling product data management.
IBM unveiled IBM InfoSphere MDM with improved catalog management features to assist businesses with managing product data across various channels.
Report Scope
Report Attribute
Details
The market size value in 2022
USD 

 2.44 

Bn
Revenue forecast by 2032
USD 

 6.44 

Bn
Growth Rate
CAGR Of 10.2%
Regions Covered
North America, Europe, Asia Pacific, Latin America, and Middle East & Africa, and Rest of the World
Historical Years
2017-2022
Base Year
2022
Estimated Year
2023
Short-Term Projection Year
2028
Long-Term Projected Year
2032
Frequently Asked Question
Q: What is the current market size for the Catalog Management System Market?
A: According to a report by Market.us, the Catalog Management System Market was valued at USD 2.44 billion in 2022 and is expected to reach USD 6.44 billion by 2032, growing at a CAGR of 10.2% during the forecast period.
Q: What are the key segments of the Catalog Management System Market?
A: The Catalog Management System Market can be segmented based on By Type (Product Catalog, Service Catalog),Component (Solution, Service, Professional Service, Managed Service), Deployment Type(On-Premise, Cloud), Organization Size (Small & Medium Enterprises, Large Enterprises), Application (BFSI, IT & Telecom, Retail & e-Commerce, Media & Entertainment, Other Applications), and geography (North America, Europe, Asia-Pacific, Latin America, and Middle East & Africa).
Q: Who are the key players in the Catalog Management System Market?
A: Some of the key players in the Catalog Management System Market include Salsify, Oracle Corporation, International Business Machines Corporation, Fujitsu Limited, IBM Corporation, ServiceNow Inc., Salsify Inc., Sellercloud Inc., Proactis Holdings Limited, SAP SE, Coupa Software Inc., CA Technologies, Amdocs, Other Key Players.
Contact us
Contact Person: Mr. Lawrence John
Market.us (Powered By Prudour Pvt. Ltd.)
Tel: +1 718 618 4351
Send Email: [email protected]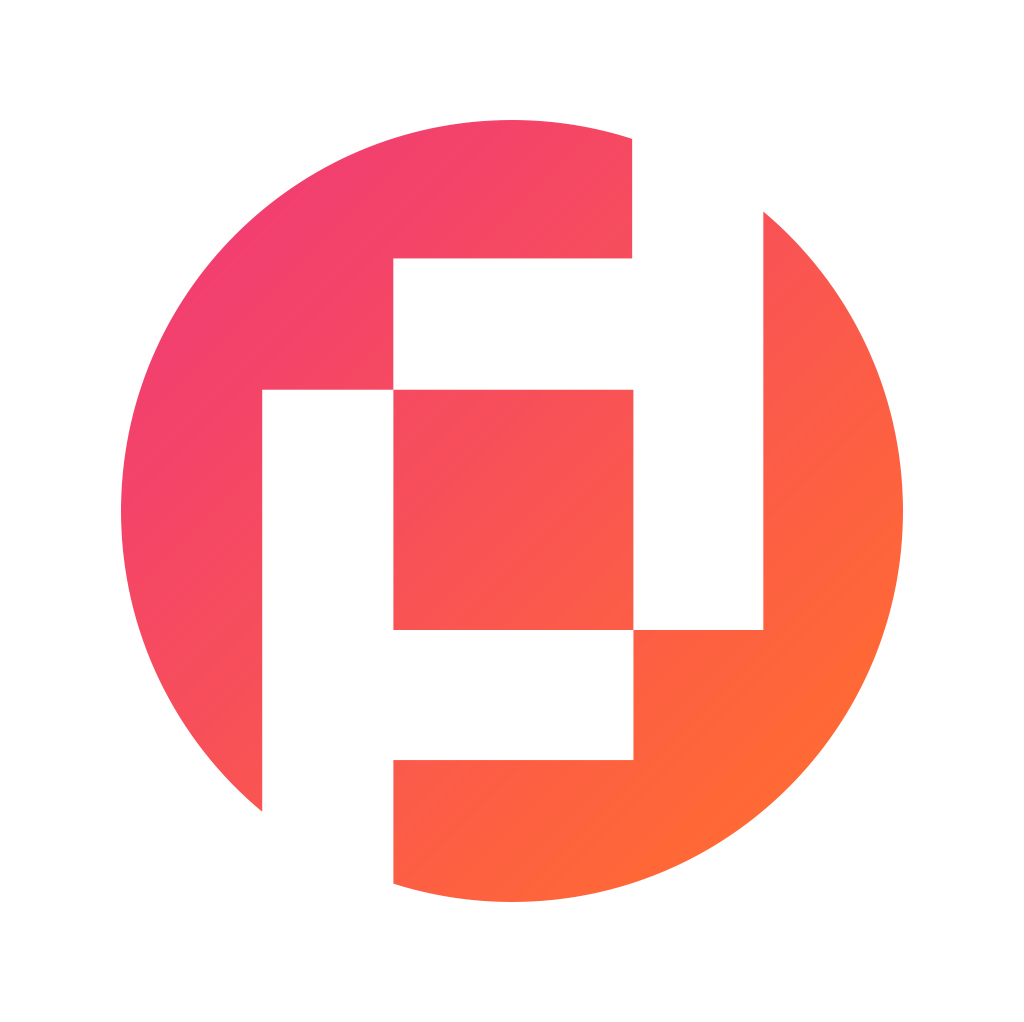 Prudour Private Limited
The team behind market.us, marketresearch.biz, market.biz and more. Our purpose is to keep our customers ahead of the game with regard to the markets. They may fluctuate up or down, but we will help you to stay ahead of the curve in these market fluctuations. Our consistent growth and ability to deliver in-depth analyses and market insight has engaged genuine market players. They have faith in us to offer the data and information they require to make balanced and decisive marketing decisions.
More Posts By Prudour Private Limited