Clinical Trial Management System Market Hit USD 4.37 Bn | CAGR 10.3%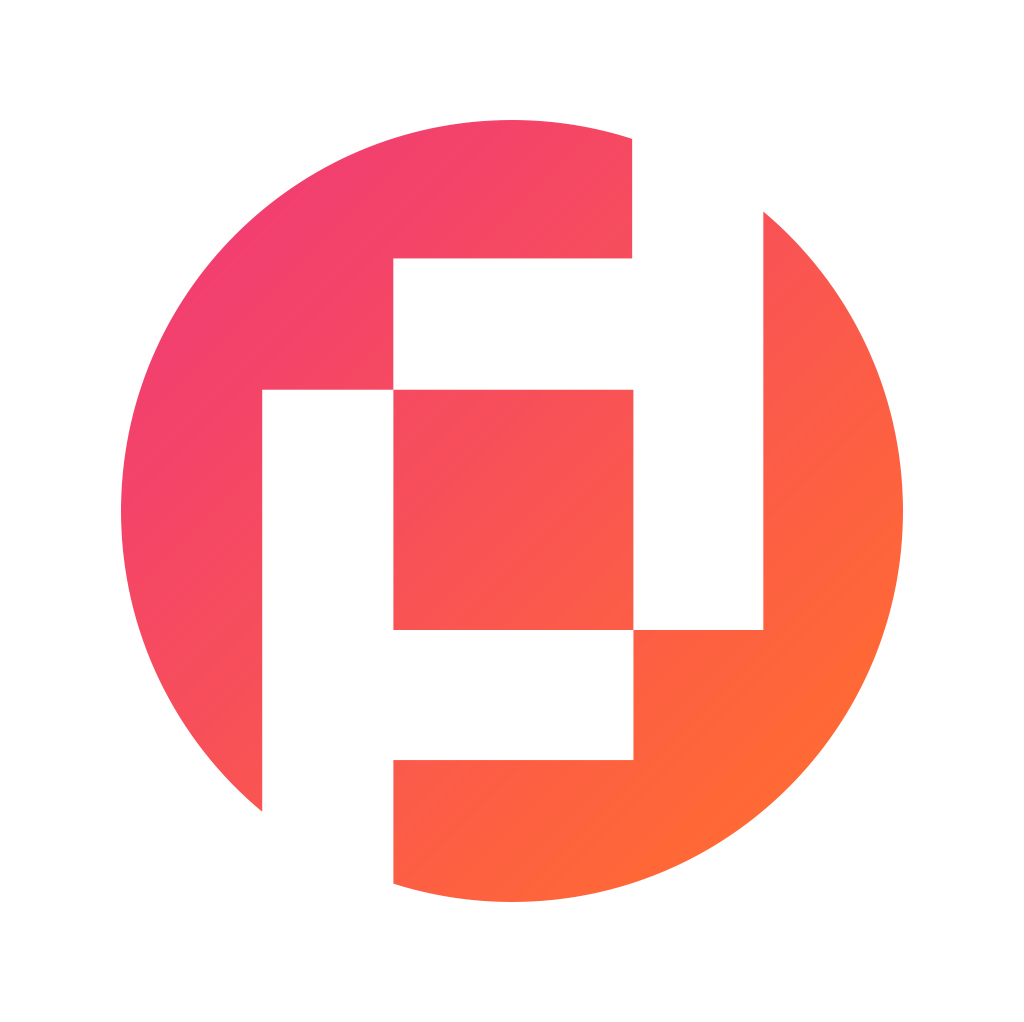 Prudour Private Limited
Updated · May 31, 2023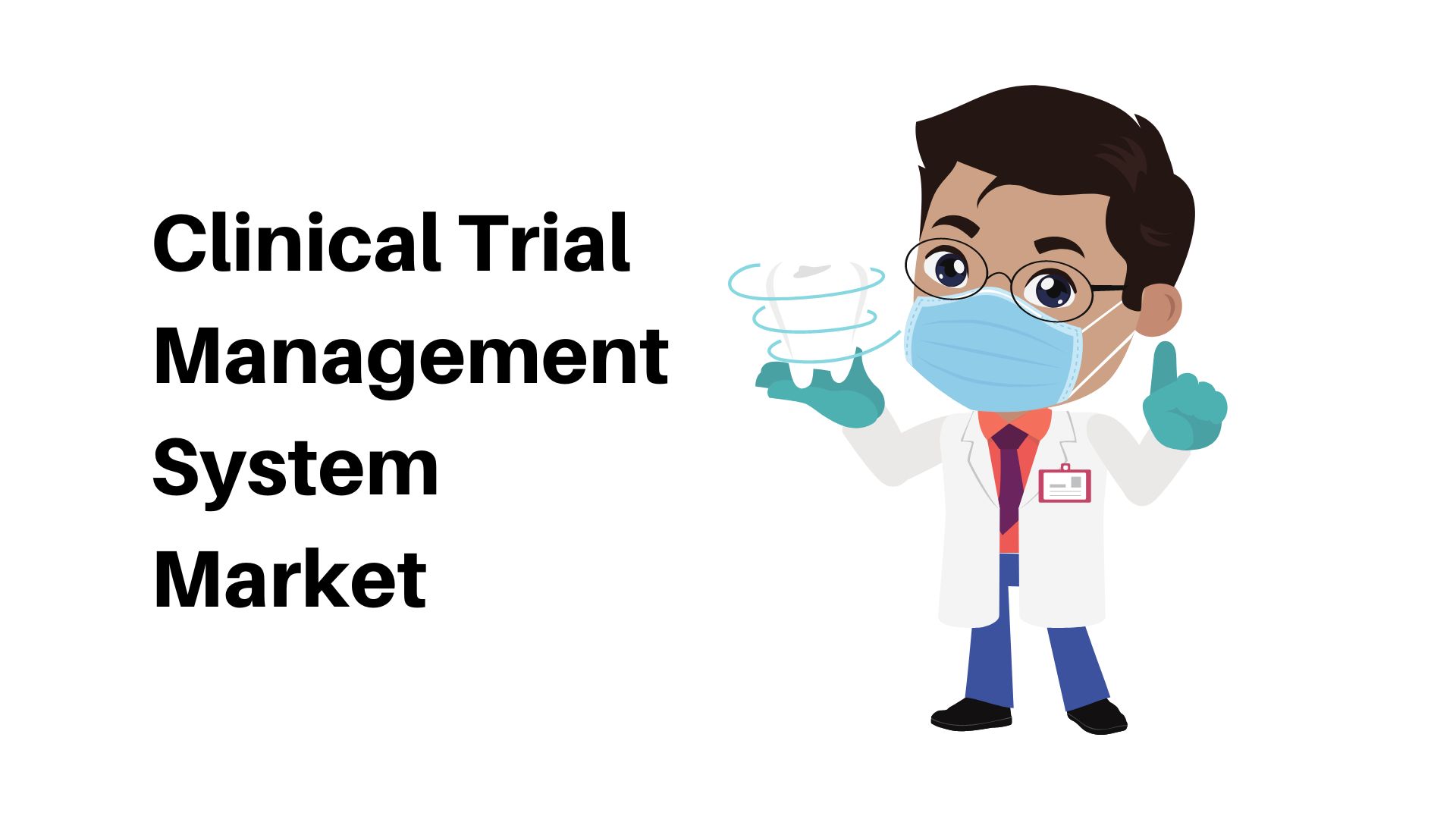 WHAT WE HAVE ON THIS PAGE
Market Overview
Published Via 11Press : Clinical Trial Management System Market size is expected to be worth around USD 4.37 Bn by 2032 from USD 1.64 Bn in 2022, growing at a CAGR of 10.3% during the forecast period from 2023 to 2032.
Request a Sample Copy of the Clinical Trial Management System Market Report at: https://marketresearch.biz/report/clinical-trial-management-system-market/request-sample/
Key Takeaways
Due to the increasing complexity and stringency of trials, CTMS market is seeing significant expansion.
Cloud-based CTMS solutions have quickly gained in popularity due to their scalability, flexibility, cost-effectiveness and enhanced data security features.
North America traditionally holds the largest market share for CTMS software sales, but other regions like Asia-Pacific and Europe are experiencing rapid expansion.
CTMS vendors typically provide a range of features and functions, including study planning, patient recruitment, electronic data capture (EDC), reporting and more.
Increased global clinical trial volumes and contract research organizations (CROs) have led to greater adoption of CTMS.
Technology advances, such as artificial intelligence and machine learning, are further expanding the capabilities of CTMS solutions.
CTMS streamlines and automates multiple aspects of clinical trial management, increasing efficiency, data integration, and regulatory compliance.
Regional Snapshot
North America traditionally holds a large share of the CTMS market due to the presence of major pharmaceutical and biotechnology companies, a robust research infrastructure, and an accommodating regulatory environment. The region continues to serve as an ideal environment for clinical trials that leverage CTMS solutions.
Europe is witnessing significant expansion of the CTMS market, propelled by an increase in clinical trials and contract research organizations (CROs). Countries such as Britain, Germany and France have contributed greatly to this growth with precision medicine research for rare diseases being key components.
Asia-Pacific region has experienced a tremendous expansion of CTMS use over recent years due to factors like its large patient population, increasing research and development efforts, and an abundance of skilled healthcare providers. Countries like China, India, Japan and South Korea have become leaders in CTMS adoption within this region.
Brazil, Mexico and Argentina have seen substantial CTMS market expansion recently due to investments in healthcare infrastructure upgrades, rising clinical trial activities and collaborations with multinational pharmaceutical companies – factors that contribute to its market expansion in Latin America.
Middle East and Africa is slowly emerging as promising market for CTMS adoption, thanks to improved healthcare infrastructure, government initiatives, and partnerships with global research organizations. Countries such as Saudi Arabia, South Africa and the United Arab Emirates show great promise as potential adopters.
Australia and New Zealand are major contributors to Oceania's CTMS market, boasting well-established research institutions and an accommodating regulatory framework, with an emphasis on clinical trials and drug development projects. Their market is expected to experience steady expansion.
For any inquiries, Speak to our expert at: https://marketresearch.biz/report/Clinical-Trial-Management-System-Market/#inquiry
Drivers
Complexity of Clinical Trials on the Rise
Given the complexity of modern clinical trials – with larger study populations, multiple trial sites, and complex protocols – CTMS solutions must provide effective management and coordination of various trial activities.
Stringent Regulatory Requirements
Regulatory bodies impose stringent guidelines and reporting standards for clinical trials, and CTMS assists clinical trial sponsors in meeting them by streamlining data management, documentation, and regulatory reporting activities to minimize noncompliance risks as well as potential delays during trial processes.
An Increase in Clinical Trials
Pharmaceutical and biotechnology industries are experiencing a surge in clinical trial activity worldwide due to advances in medical research, demand for novel therapies, and precision medicine initiatives. CTMS helps ensure efficient trial management while speeding up drug development processes.
Integration and Centralization are in Demand
CTMS solutions provide capabilities to integrate and centralize multiple trial data types, including patient information, study protocols, investigator details and monitoring reports. This facilitates efficient data management processes while increasing accuracy for better analysis and informed decision-making.
Enhancements to technology
Technological innovations, such as cloud computing, artificial intelligence and machine learning have significantly expanded the capabilities of CTMS solutions. These technologies enable real-time collaboration, automate tasks for efficiency and increase data security while providing valuable insights for optimizing trial management processes.
Restraints
Cost of Implementation
Implementing a CTMS system involves investing in software licenses, hardware infrastructure, customization services, training courses, and ongoing support services. For smaller organizations or those on limited budgets, this may pose an impediment to adopting CTMS solutions.
Integration Challenges
Integrating CTMS with existing systems such as electronic health records (EHRs) or clinical trial management systems can be time-consuming and challenging, due to compatibility issues, data migration or interoperability problems – delaying implementation processes by up to several weeks or even months.
Resistance to Change
Adopting new technology or transitioning from manual or legacy systems to CTMS may cause resistance among stakeholders, making change management and user acceptance challenging tasks that necessitate effective training, support, and communication in order to overcome resistance and ensure successful adoption.
Opportunities
Adoption of Cloud-Based CTMS Solutions
Cloud-based CTMS solutions offer organizations of all sizes scalability, flexibility, and cost effectiveness that makes them attractive. As cloud computing becomes more prevalent across industries, CTMS vendors should seize this opportunity to offer cloud solutions and meet increasing demands for efficient trial management systems that can easily be accessible to trial participants.
Integration of Real-World Data (RWD)
Integrating CTMS with real-world sources such as electronic health records (EHRs), wearable devices and health monitoring platforms provides an opportunity to enhance clinical trial insights and value. CTMS vendors should create solutions that allow seamless integration and analysis of both trial-specific data as well as real-world sources, providing more holistic patient-centric trial management.
Advanced Analytics and Predictive Insights
Applying advanced analytics techniques such as artificial intelligence (AI) and machine learning (ML) can unlock key insights for trial planning, patient recruitment, risk management and decision-making. CTMS vendors can leverage these technologies to create predictive models, identify trends optimize trial protocols and enhance overall trial performance.
Patient-Centric Solutions
Clinical trials have become increasingly patient-centric over the years, placing increasing importance on engaging, recruiting and retaining participants. CTMS vendors can take advantage of this trend by developing patient portals, remote monitoring capabilities and communication tools designed specifically to increase participation rates during trials.
Take a look at the PDF sample of this report: https://marketresearch.biz/report/clinical-trial-management-system-market/request-sample/
Challenges
Fragmented Market Landscape
The CTMS market is highly fragmented, with multiple vendors providing various solutions that make selecting an effective CTMS difficult, leading to confusion and potential implementation issues.
Interoperability Issues
Integrating CTMS with other systems such as electronic health records (EHRs) or data management platforms can be challenging due to interoperability challenges. Compatibility between different software programs and formats hinders seamless data exchange and integration, negatively affecting CTMS implementation efficiency and effectiveness.
Users Adoption and Training
Attaining user acceptance and adoption for CTMS by trial stakeholders such as investigators, study coordinators and site personnel is often difficult. Resistance to change, inadequate training, or usability issues may impede its successful implementation and usage; in turn, negatively affecting its overall effectiveness.
Data Quality and Standardization
Clinical trial data may come from various sources and formats, leading to potential quality issues and inconsistencies. While collecting and standardizing the data can help maintain its integrity across trials, standardizing the collection process requires robust management and quality control measures in place to guarantee accurate collection, ensure data accuracy, and ensure data integrity throughout the trial lifecycle process – these tasks necessitate robust quality control measures as part of effective data management plans.
Market Segmentation
By Type
By Delivery Mode
Web-based
Cloud-based
On-premise
By Component
By End-User
Pharmaceutical and Biotechnology Firms
CROs
Medical Device Firms
Key Players
Oracle Corporation
Medidata Solutions, Inc.
PAREXEL International Corporation Company
International Business Machines Corporation
MedNet Solutions, Inc.
Wipro Limited
Bio-Optronics Inc.
Cognizant Technology Solutions Corporations
DSG, Inc.
Forte Research Systems, Inc.
Report Scope
| | |
| --- | --- |
| Report Attribute | Details |
| Market size value in 2022 | USD 1.64 Bn |
| Revenue Forecast by 2032 | USD 4.37 Bn |
| Growth Rate | CAGR Of 10.3% |
| Regions Covered | North America, Europe, Asia Pacific, Latin America, and Middle East & Africa, and Rest of the World |
| Historical Years | 2017-2022 |
| Base Year | 2022 |
| Estimated Year | 2023 |
| Short-Term Projection Year | 2028 |
| Long-Term Projected Year | 2032 |
Recent Developments
Oracle continues to enhance their CTMS offerings and has focused on integrating its CTMS platform with other clinical trial solutions, such as electronic data capture (EDC) systems, for a complete suite of trial management tools.
Medidata, now part of Dassault Systemes, invested heavily in 2021 on advanced analytics and machine learning capabilities to generate actionable insights from clinical trial data. They expanded their platform to support remote monitoring and virtual trial capabilities – responding to the ever-evolving demands of industry.
PAREXEL, a premier contract research organization (CRO), began offering clinical trial management systems (CTMSs) as part of its clinical research services in 2021. Recent developments may include enhanced CTMS functionalities or integration into its wider suite of trial management offerings.
BioClinica, now part of ERT, continues to offer CTMS solutions and other clinical trial services. Recent developments may include enhancements to their CTMS platform such as enhanced data integration capabilities and user interface improvements.
FAQ
1. What is a Clinical Trial Management System (CTMS)?
Ans. CTMSs are software solutions developed to streamline and automate various aspects of clinical trial management, such as study planning, participant recruitment, data management, monitoring, and reporting.
2. What are the advantages of using a CTMS?
Ans. CTMS can offer several advantages to businesses, including increased operational efficiencies, enhanced data accuracy and integrity, simplified workflows, better participant recruitment and retention strategies, compliance requirements being met more easily, comprehensive reporting/analytic capabilities, as well as comprehensive reporting/analytic capabilities.
3. How does a Clinical Trial Management System integrate with other systems used in clinical trials?
Ans. CTMSs can integrate with other systems used in clinical trials, including electronic data capture (EDC) systems, electronic health records (EHRs), and safety management systems to facilitate seamless data exchange, reduce manual data entry errors, and enhance overall trial management processes.
4. Are CTMS trials suitable for all kinds and sizes of clinical trials?
Ans. CTMS solutions can be tailored to fit a range of clinical trial types and sizes, such as both small-scale and large-scale studies. Features and functionalities provided by CTMS can be adjusted according to each trial's unique requirements and complexity.
5. How does CTMS assist with regulatory compliance?
Ans. CTMS assists in meeting regulatory compliance by offering tools and functionalities to capture, store, and manage trial data in accordance with regulatory guidelines. It ensures data integrity while tracking compliance-related activities and producing the required reports – helping create audit readiness.
6. Does CTMS guarantee data security?
Ans. CTMS vendors prioritize data security by employing various measures to secure trial data, including user access controls, encryption of information, compliance with privacy regulations, system audits, and secure hosting environments.
7. Can CTMS support remote and decentralized trials?
Ans. Yes, many CTMS solutions have evolved to support remote and decentralized trials, which have become increasingly prevalent over time. They feature remote monitoring capabilities, virtual visit scheduling capabilities, integrations with telemedicine platforms and data capture features aimed at providing efficient trial management in remote environments.
Contact us
Contact Person: Mr. Lawrence John
Marketresearch.Biz
Tel: +1 (347) 796-4335
Send Email: [email protected]
Content has been published via 11press. for more details please contact at [email protected]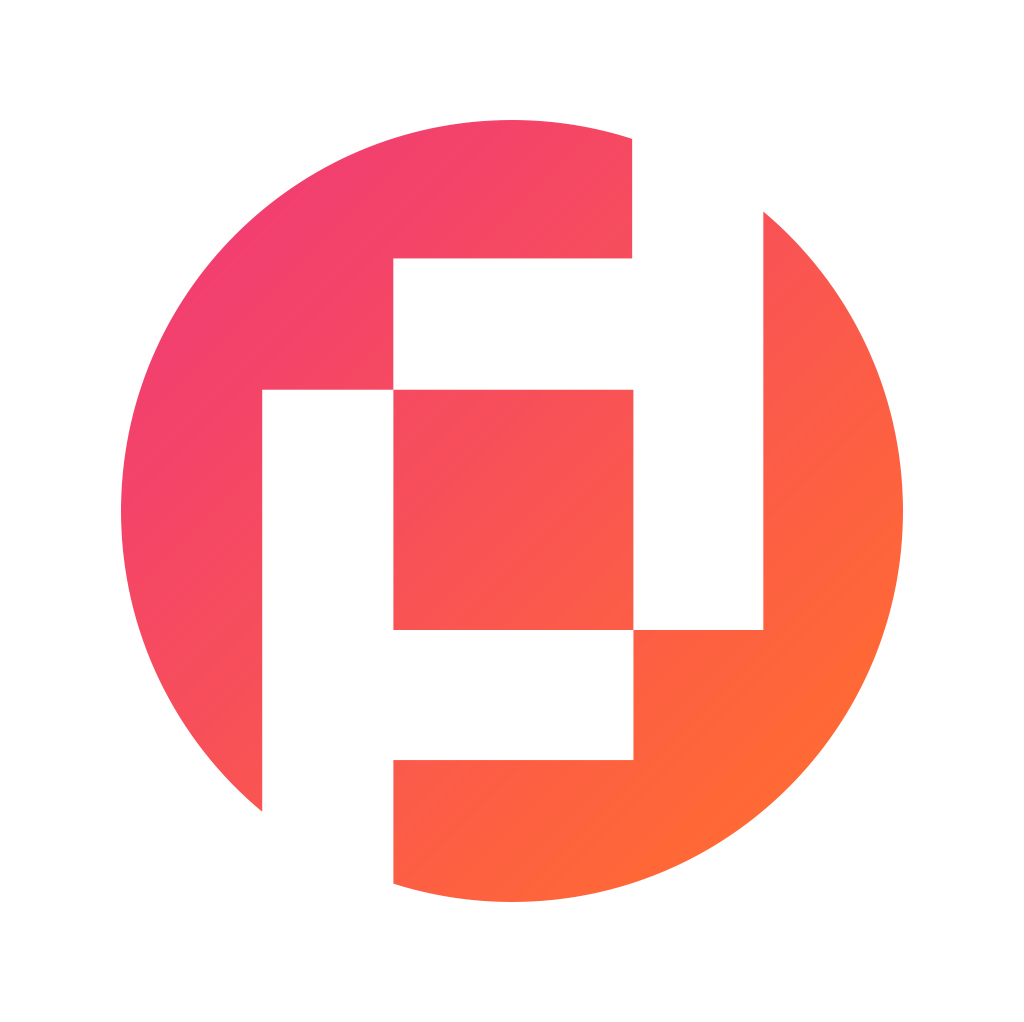 Prudour Private Limited
The team behind market.us, marketresearch.biz, market.biz and more. Our purpose is to keep our customers ahead of the game with regard to the markets. They may fluctuate up or down, but we will help you to stay ahead of the curve in these market fluctuations. Our consistent growth and ability to deliver in-depth analyses and market insight has engaged genuine market players. They have faith in us to offer the data and information they require to make balanced and decisive marketing decisions.
More Posts By Prudour Private Limited