Cocoa and Chocolate Market Is Encouraged to Reach USD 235.8 Billion in 2032 at a CAGR of 4.2% | Market.us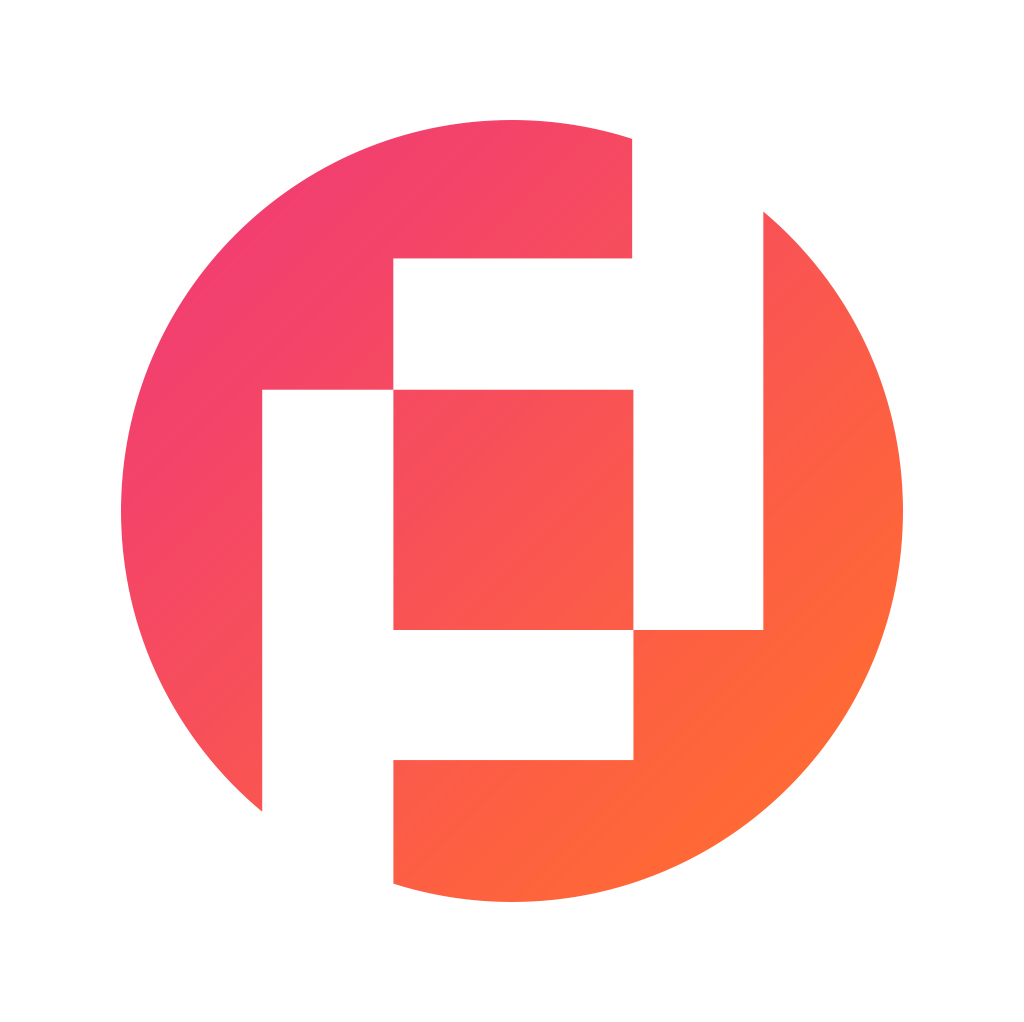 Prudour Private Limited
Updated · Apr 28, 2023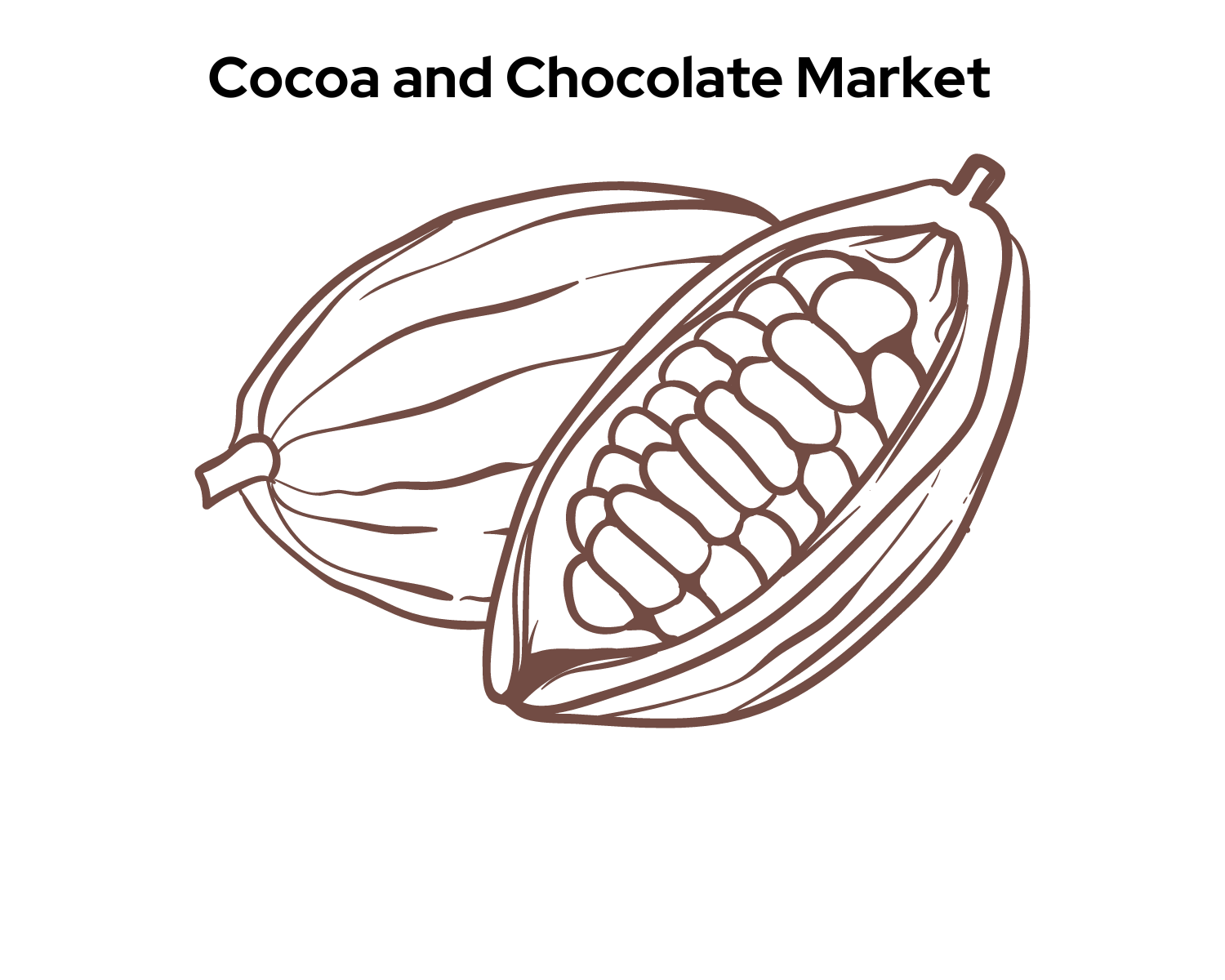 Market Overview
Published Via 11Press : The global cocoa and chocolate market has been experiencing significant growth in recent years due to the increasing demand for chocolate products. The growth is attributed to the rising consumer preference for premium and organic chocolates, which are perceived as healthy and high-quality. Moreover, there has been an increasing trend of gifting chocolates during various occasions, such as Valentine's Day, Easter, Christmas, and birthdays.
The Global Cocoa and Chocolate Market size is expected to be worth around USD 149.9 Billion by 2022 from USD 235.8 Billion in 2032, growing at a CAGR of 4.2% during the forecast period from 2022 to 2032.
The cocoa market is dominated by West African countries such as Ivory Coast, Ghana, Cameroon, Nigeria, and Togo. These countries account for over 70% of global cocoa production. However, they face challenges such as deforestation and child labor that impact their sustainability credentials. As a result of these challenges, there has been a growing trend toward ethical sourcing of cocoa beans from sustainable sources.
In conclusion, the cocoa and chocolate industry is poised to continue its growth trajectory in the coming years due to changing consumer preferences towards healthier options coupled with increased gifting culture worldwide. However, it will require ethical sourcing practices by manufacturers to ensure sustainability in the supply chain while meeting consumers' expectations for high-quality products.
Request For Sample Report Here: https://market.us/report/cocoa-chocolate-market/request-sample/
Regional Snapshot
North America: North American cocoa and chocolate market is the world's largest, with the United States as its main consumer. Competition among leading players such as Mars, Hershey's, Nestle is fierce for this lucrative sector of business.
Europe: Europe is a significant producer and consumer of chocolate, with countries such as Switzerland, Belgium and Germany famed for their production. Competition on this highly competitive European market for premium and high-quality products can be fierce; leading chocolate makers include Cadbury, Lindt & Sprungli and Ferrero among many others.
Asia-Pacific: Cocoa and chocolate consumption is growing across Asia-Pacific region countries like China and India, due to an expanding middle class with disposable income to spend and evolving consumer tastes. Mondelez, Nestle and Mars are some of the leading chocolate makers operating within this market.
South America: South America is an influential producer of cocoa, with countries like Brazil, Ecuador and Colombia serving as significant cocoa producers. South American cocoa beans rank among some of the finest globally; its chocolate market still remains relatively small with domestic sales dominating. Nestle, Lindt & Sprungli and Arcor are among the many leading chocolate manufacturers found here.
Africa: Africa is home to some of the highest cocoa production in the world, led by Ivory Coast and Ghana as top producers. Unfortunately, its chocolate market remains underdeveloped with most cocoa beans exported abroad – leading chocolate brands include Cadbury Nestle Mars in this regard.
Drivers
Growing Demand for Chocolate: Demand for chocolate has seen significant global and Asian-Pacific increases as disposable incomes increase and consumer tastes evolve, driving greater chocolate purchases globally.
Health Benefits of Cocoa: Cocoa has many health advantages, including lower risks of heart disease and improved cognitive functions, leading to greater demand for cocoa- and chocolate-containing products.
Cocoa's increasing use in cosmetics: Cocoa has long been used in skincare and haircare products due to its antioxidant properties; thus increasing demand.
Sustainability Pressures on Cocoa Industry: Cocoa industry players are under increased pressure to adopt environmentally and ethically friendly production practices, creating an increased demand for sustainably produced cocoa and chocolate products.
Restraints
Price Volatility for Cocoa Producers / Chocolate Manufacturers: Cocoa prices may experience fluctuation due to environmental and political instability; this can have serious ramifications on the profitability of cocoa and chocolate manufacturers.
Health Concerns: While cocoa offers various health advantages, it's high sugar and fat content has raised health issues as well as prompted increased regulation in certain markets.
Competition from Snack Products: Cocoa and Chocolate Products are subject to intense competition from other snack items like chips and candy that could adversely impact demand for cocoa/chocolate products.
Supply chain challenges: Cocoa supply chains can be complex systems prone to issues including child labor, deforestation and poor working conditions that negatively affect the reputations of cocoa manufacturers as well as consumer demand.
Make an inquiry before picking up this report @ https://market.us/report/cocoa-chocolate-market/#inquiry
Opportunities
Growing Demand: The global cocoa and chocolate market is projected to experience steady expansion driven by increasing consumer interest for chocolate-based indulgence products and rising disposable income levels.
Emerging Markets: Cocoa and chocolate demand is increasing across emerging markets like Asia-Pacific and Latin America due to growing awareness regarding health benefits associated with dark chocolate as well as rising popularity for premium chocolate brands.
Innovation: Businesses are continuously innovating to meet consumer preferences through flavors, packaging and products that appeal to them, creating opportunities for growth and differentiation within their market. This innovation serves both to expand sales while offering new experiences to users.
Sustainable Sourcing: With consumers increasingly placing priority on ethical sourcing practices for cocoa and chocolate products, businesses that prioritize sustainable sourcing methods may attract customers who value environmental responsibility as part of social responsibility efforts.
Challenges
Price Volatility: Cocoa beans – the primary component in chocolate production – have historically experienced extreme price fluctuation due to weather fluctuations, supply chain disruptions and other external forces; making it challenging for companies to plan and manage costs effectively.
Sustainability: Although demand for sustainably sourced cocoa continues to increase, companies may find it challenging to adopt responsible sourcing practices given its complex supply chain structure.
Health Concerns: While dark chocolate offers numerous health advantages, a growing concern has arisen regarding its sugar and caloric intake. Companies need to respond by developing healthier low-cal chocolate options.
Competition: The global cocoa and chocolate markets are highly competitive, with numerous companies fighting for market share. This places immense pressure on these firms to constantly develop, differentiate, and innovate new products in order to remain cost-efficient in this space.
Key Market Players
Fonterra
Westland
Nutrinnovate Australia
Tatura
Darigold Ingredients
Idaho Milk
Erie Foods
Grassland
Glanbia
Kerry
Enka St
Paras
Key Market Segments
Type
Application
Confectionery
Food & Beverage
Cosmetics
Pharmaceuticals
Top Impacting Factors
Consumer Preferences: As consumer tastes change over time, this drives demand for different chocolate and cocoa-based products. Companies that can anticipate and respond appropriately to shifting consumer desires will likely enjoy greater success than those that cannot anticipate or adapt accordingly.
Raw Material Prices: Cocoa beans are one of the key components in producing chocolate products and their price can have an immense impact on production costs and final pricing strategies of manufacturers. Any fluctuation can dramatically alter profitability for any given chocolate manufacturer and lead them to change their strategies to compete on pricing strategies accordingly.
Economic Conditions: Economic factors like GDP growth, inflation rates, and exchange rates can have an effect on chocolate sales. When faced with economic uncertainties or reduced discretionary spending, consumers can reduce discretionary expenditure which in turn negatively affects sales of indulgence products like chocolate.
Health and wellness trends: Consumers looking for chocolate products that contain natural and organic ingredients could find more demand when the trend involves clean eating or organic ingredients is trending upward. Consumers might opt for products with lower sugar or caloric contents or that feature organic components in order to stay health conscious.
Sustainability: Sustainability has become an ever-more-important aspect of cocoa and chocolate production markets, as consumers become more conscientious of how their purchases impact both their environmental footprint and social well-being. Shoppers may seek products that have been produced ethically with sustainable sources and production processes in mind.
Competition: Cocoa and chocolate markets are highly competitive environments, attracting numerous players fighting to grab market share. Companies that differentiate themselves through product innovation, marketing strategies, and exceptional customer service stand a greater chance of being successful within this difficult landscape.
Recent Developments
Mars Wrigley India announced their plan for local production of GALAXY FUSIONS Dark chocolate made up of 70% cocoa in February 2023, in hopes to enhance their molded chocolate offerings with this decadent product. GALAXY's brand portfolio boasts indulgent offerings already such as milk chocolate.
Market Report Scope
| | |
| --- | --- |
| Report Attribute | Details |
| The market size value in 2022 | USD 149.9 Bn |
| Revenue Forecast by 2032 | USD 235.8 Bn |
| Growth Rate | CAGR Of 4.2% |
| Regions Covered | North America, Europe, Asia Pacific, Latin America, and Middle East & Africa, and Rest of the World |
| Historical Years | 2017-2022 |
| Base Year | 2022 |
| Estimated Year | 2023 |
| Short-Term Projection Year | 2028 |
| Long-Term Projected Year | 2032 |
Frequently Asked Questions
Q: What is the current size of the Cocoa and Chocolate Market?
A: The Global Cocoa and Chocolate Market size is USD 140.87 Billion in 2023.
Q: What is the projected growth rate for the Cocoa and Chocolate Market?
A: The Cocoa and Chocolate Market is expected to grow at a CAGR of 8.6% from 2023 to 2032.
Q: What are some of the key players in the Cocoa and Chocolate Market?
A: Some of the key players in the Cocoa and Chocolate Market market include Fonterra, Westland, Nutrinnovate Australia, Tatura, Darigold Ingredients, Idaho Milk, Erie Foods, Grassland, Glanbia, Kerry, Enka St, Paras
Communication contact
Global Business Development Team – Market.us
Market.us (Powered by Prudour Pvt. Ltd.)
Send Email: [email protected]
Address: 420 Lexington Avenue, Suite 300 New York City, NY 10170, United States
Tel: +1 718 618 4351
Website: https://market.us
Content has been published via 11press. for more details please contact at [email protected]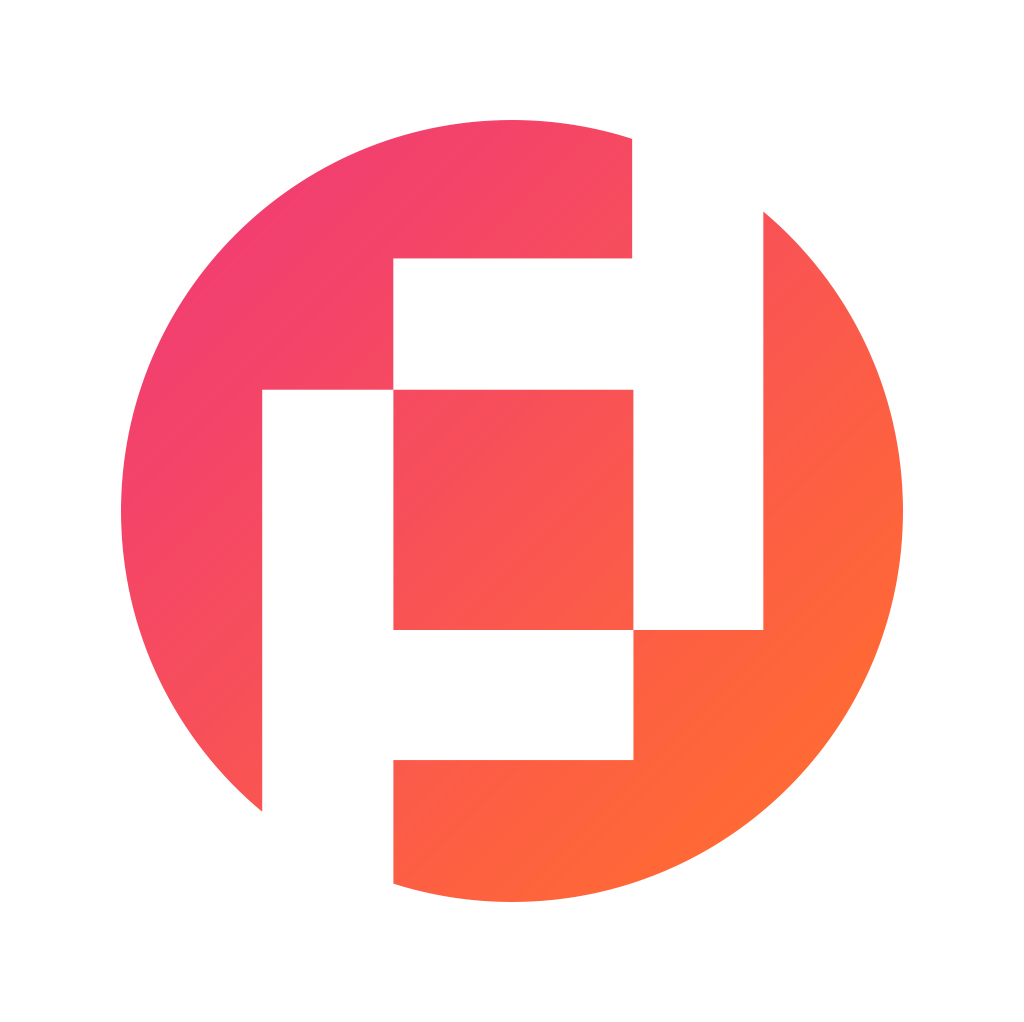 Prudour Private Limited
The team behind market.us, marketresearch.biz, market.biz and more. Our purpose is to keep our customers ahead of the game with regard to the markets. They may fluctuate up or down, but we will help you to stay ahead of the curve in these market fluctuations. Our consistent growth and ability to deliver in-depth analyses and market insight has engaged genuine market players. They have faith in us to offer the data and information they require to make balanced and decisive marketing decisions.
More Posts By Prudour Private Limited