Cyber Security As A Service Market size is expected to reach USD 56.6 Bn by 2033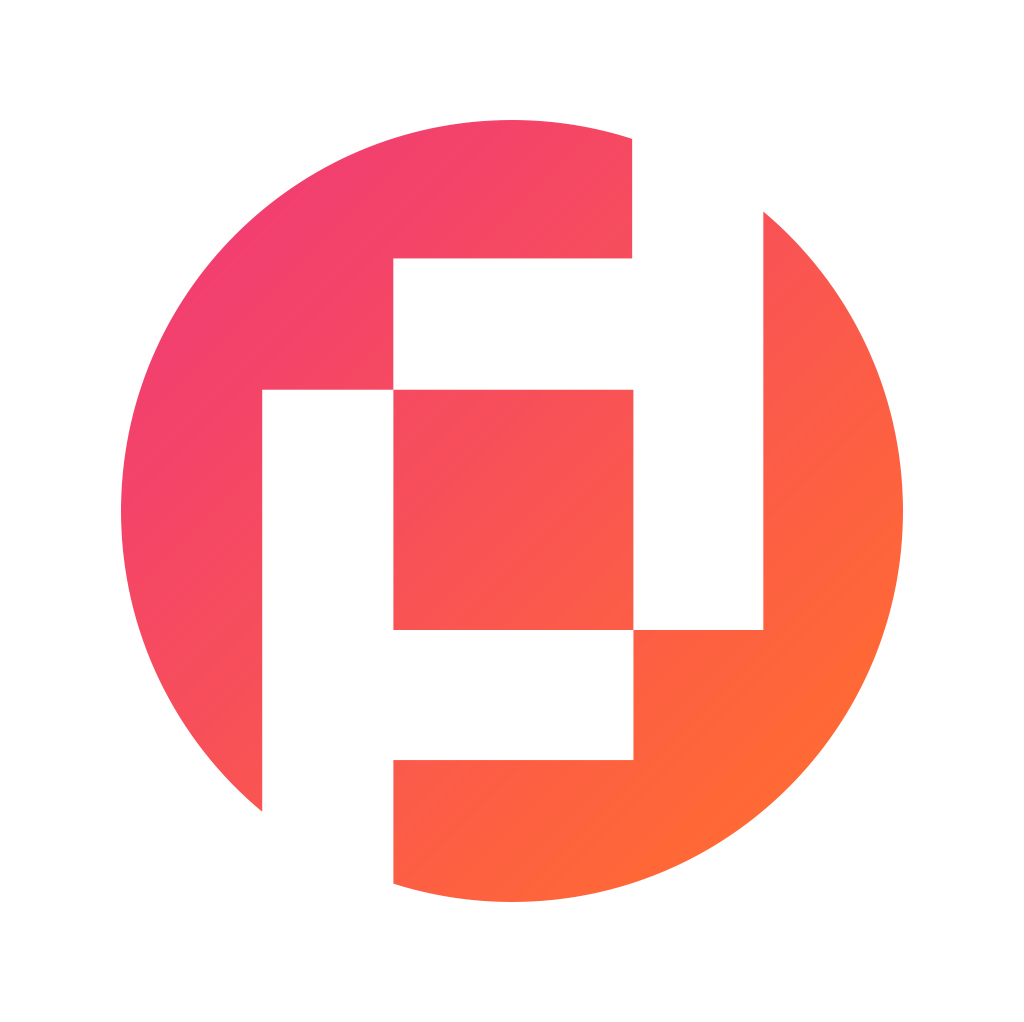 Prudour Private Limited
Updated · May 18, 2023
WHAT WE HAVE ON THIS PAGE
Market Overview
Published Via 11Press : Cyber Security As A Service Market (CSaaS) refers to the provision of cybersecurity services through the cloud or as a managed service. It is a model that allows organizations to outsource their cybersecurity needs to a third-party provider. The provider offers a suite of security solutions that are customized to meet the specific needs of the organization.
The Cyber Security As A Service Market size is expected to reach USD 56.6 Bn by 2033, up from its current value of USD 14.1 Bn in 2022, growing at an annual compound growth rate (CAGR) of 13.8% from 2023-2033.
CSaaS provides a range of security services
Network security: This involves protecting an organization's network from unauthorized access and other security threats.
Endpoint security: This includes protecting endpoints such as laptops, desktops, and mobile devices from malware, viruses, and other attacks.
Application security: This involves securing applications and software from vulnerabilities and threats.
Cloud security: This is the protection of cloud-based data, applications, and infrastructure from security threats.
Incident response and management: This includes providing a rapid response to security incidents and managing the aftermath of such incidents.
Compliance management: This involves ensuring that an organization meets the regulatory requirements for cybersecurity.
The benefits of CSaaS:
Cost savings: Organizations can save on the cost of purchasing and maintaining cybersecurity infrastructure and staffing.
Access to expertise: Organizations can leverage the expertise of cybersecurity professionals who are trained to manage and respond to security threats.
Scalability: CSaaS providers can offer solutions that are scalable to meet the changing needs of the organization.
24/7 monitoring: CSaaS providers offer 24/7 monitoring of an organization's security posture, providing real-time alerts and response to security incidents.
Key Takeaways
Cyber Security as a Service (CSaaS) is an outsourcing model that enables organizations to outsource their cybersecurity requirements to third-party providers.
CSaaS provides an array of security services, including network, endpoint, application and cloud security as well as incident response management and compliance management.
CSaaS can deliver cost savings, access to expertise, scalability and 24/7 monitoring – all under one umbrella.
CSaaS providers can deliver tailored solutions that address the exact requirements of an organization.
Cyber Security as a Service (CSaaS) provides organizations with an effective solution to mitigate risks related to cyber attacks and protect their most important assets.
Before selecting their provider, organizations should carefully evaluate the reputation, expertise and security protocols of potential CSaaS vendors.
CSaaS services can be especially advantageous to small and medium-sized businesses that do not possess the resources to maintain an in-house cybersecurity team.
Request Sample Copy of Cyber Security As A Service Market Report at: https://marketresearch.biz/report/cyber-security-as-a-service-market/request-sample/
Regional Snapshot
North America: North American Cloud Security as a Service (CSaaS) market is the largest globally, driven by an increase in adoption of cloud-based security solutions and large enterprise concentration in this region. Within North America, the United States stands out with many well-established providers like IBM, Microsoft and Cisco offering cloud security services.
Europe: The European CSaaS market is expanding quickly due to increasing adoption of cloud-based security solutions and implementation of regulations such as GDPR (General Data Protection Regulation). The United Kingdom, Germany and France are the three biggest markets within Europe for this service provider model, and leading providers include NTT Security, Symantec and BT as key providers.
Asia Pacific: The Asia Pacific CSaaS market is projected to experience rapid expansion over the coming years, driven by rising adoption of cloud-based security solutions and cyber attacks in this region. China, Japan, and India are the three largest markets within this area, boasting leading providers such as Tencent, Alibaba and Wipro as major market participants.
Middle East and Africa: The Middle East and Africa's CSaaS market is expanding quickly due to an increase in adoption of cloud-based security solutions as well as regulations such as GDPR. United Arab Emirates, Saudi Arabia and South Africa are major markets within this region, and boast several leading providers like DarkMatter, F5 Networks and Orange Business Services as top players.
Any inquiry, Speak to our expert at: https://marketresearch.biz/report/cyber-security-as-a-service-market/#inquiry
Drivers
Increased frequency and sophistication of cyber attacks: With cyber attacks becoming increasingly frequent and sophisticated, organizations require sophisticated cybersecurity solutions that protect critical assets effectively. Cloud Security as a Service providers offer security services which are regularly upgraded and improved to keep pace with evolving threats.
Shortage of Cybersecurity Talent: Due to a severe shortage of qualified cybersecurity professionals, many organizations are turning to third-party providers for their cybersecurity needs. Cybersecurity as a Service (CSaaS) providers provide access to an experienced pool of cybersecurity specialists capable of responding swiftly and appropriately when confronted with security threats.
Cost savings: Cybersecurity as a Service (CSaaS) offers organizations without the resources necessary for in-house cybersecurity teams a cost-effective way of meeting their cybersecurity needs. By outsourcing them to third-party providers, organizations can save on infrastructure purchase and staffing expenses as well as save costs associated with maintaining them themselves.
Compliance Requirements: CSaaS providers offer compliance management services to help organizations meet regulatory compliance obligations.
Cloud Adoption: As more organizations switch to the cloud for operations, their need for cloud-based security solutions increases exponentially. CSaaS providers offer tailored packages of security offerings designed specifically to meet each organization's specific requirements.
Complex IT Environments: With ever more complex IT environments becoming the norm, organizations find it more challenging to meet their cybersecurity requirements in-house. CSaaS providers provide solutions that are easily customizable to fit changing business requirements and to manage cybersecurity needs effectively.
Restraints
Cyber Security as a Service (CSaaS) market growth is being driven by several drivers; however, there may also be restraints that limit this growth. Here are some key restrictions:
Data Privacy Concerns: With increasing incidents of data breaches comes rising anxiety over privacy of personal data. Organizations may hesitate to entrust their cybersecurity needs to third-party providers out of fears for the security and privacy of their own information.
Organizations may hesitate to outsource their cybersecurity needs to third-party providers due to a lack of trust in these third parties' expertise, reputation or security protocols.
Integration Challenges: Integrating CSaaS solutions with existing IT infrastructure may be time-consuming and complex for large organizations with complex IT environments, which could deter some from adopting these solutions.
Compliance Restrictions: Certain regulatory requirements may limit the use of CSaaS solutions, for instance in certain industries this could mean keeping control over cybersecurity operations within an organization itself.
Cost Issues: While CSaaS solutions may be cost-effective for some organizations, their costs could prove prohibitive for small organizations with tight budgets.
Customization options: While cybersecurity as a service providers (CSaaS) providers are capable of customizing solutions to fit the unique security needs of organizations, their level of customization may be limited and this could present issues for organizations with unique cybersecurity requirements.
Opportunities
Cyber Security as a Service (CSaaS) markets provide many opportunities for growth and innovation. Here are some of them:
Emerging Technologies: New and emerging technologies such as artificial intelligence (AI) and machine learning (ML) present security service providers with opportunities to upgrade their solutions, automating security processes while improving threat detection and response. These innovations may provide solutions that better suit their customers.
Small and Medium-Sized Enterprises (SMEs): Small and medium-sized enterprises (SMEs) represent an expansive and expanding market for CSaaS providers. As they typically lack the resources to maintain an in-house cybersecurity team, many may prefer outsourcing their cybersecurity needs to an external service provider instead.
Industry-specific solutions: Cybersecurity as a Service providers offer industry-specific cybersecurity solutions designed to meet the individual cybersecurity requirements of different industries such as healthcare, finance, and government.
Managed Detection and Response (MDR): Managed detection and response services are an increasingly popular area in the CSaaS market, offering continuous monitoring, threat detection and incident response/remediation services.
Global Expansion: With increasing cybersecurity demands worldwide, cybersecurity as a service providers have an excellent opportunity to expand into new geographical regions and markets.
Partnership Opportunities: Cyber security as a service (CSaaS) providers may join forces with other technology vendors, including cloud service providers and managed service providers, to offer integrated security solutions.
Challenges
Complex IT environments: Many organizations operate complex IT environments that include legacy systems, on-premise infrastructure and cloud applications – making it challenging to integrate CSaaS solutions while managing security across their IT environments.
Lack of Standardization: Due to a lack of standardization in the CSaaS market, providers offer various types of services and employ differing terms; making it difficult for organizations to compare various solutions and choose one that will meet their needs effectively.
Skilled labor shortage: While outsourcing cybersecurity to third-party providers may be cost-effective, this approach may also result in an acute shortage of trained cybersecurity specialists within an organization, making it more challenging to meet all their security requirements even with assistance from CSaaS providers.
Data Privacy Regulations: With increasing data protection regulations like General Data Protection Regulation (GDPR) and California Consumer Privacy Act (CCPA), providers of CSaaS services may find it more challenging than ever to manage and safeguard their clients' data.
Lack of Trust: Organizations may hesitate to outsource their cybersecurity needs due to worries over trust and transparency, yet CSaaS providers must work towards building it by being open about their security practices and offering clear communication about services rendered.
Cost Considerations: While cloud services as a service (CSaaS) solutions are generally cost-effective, their costs can still pose challenges for organizations of various sizes, particularly small and midsize businesses. Providers of these solutions must offer flexible pricing models with reasonable monthly subscription fees that accommodate organizations of differing budget sizes.
Market Segmentation
End User
BFSI
IT & Telecom
Retail
Healthcare
Government
Other End-user Industries
security
Auditing & Logging
Vulnerability & Security Assessment
Threat Intelligence & Business Analytics
Monitoring & Altering
size of organization
Small and Medium Enterprises
Large Enterprises
Key Players
Qualys
Microsoft
Palo Alto Networks
RSA Security
Cisco Systems
Check Point Software Technologies
AWS
Splunk
Cyberark
FireEye
F5 Networks
Fortinet
Symantec
Forcepoint
IBM Corporation
F-Secure
Juniper Networks
Imperva
Micro Focus
McAfee
Report Scope
| | |
| --- | --- |
| Report Attribute | Details |
| Market size value in 2022 | USD 14.1 Bn |
| Revenue forecast by 2033 | USD 56.6 Bn |
| Growth Rate | CAGR Of 13.8% |
| Regions Covered | North America, Europe, Asia Pacific, Latin America, and Middle East & Africa, and Rest of the World |
| Historical Years | 2017-2022 |
| Base Year | 2022 |
| Estimated Year | 2023 |
| Short-Term Projection Year | 2028 |
| Long-Term Projected Year | 2033 |
Request Customization Of The Report: https://marketresearch.biz/report/cyber-security-as-a-service-market/#request-for-customization
Recent Developments
In 2021, the SolarWinds cyberattack brought greater awareness to cybersecurity issues and highlighted their significance to organizations, prompting an uptick in demand for Cybersecurity-as-a-Service solutions and managed security services.
In 2020, the COVID-19 pandemic caused an upsurge in remote work and an increase in cyber threats, such as phishing attacks and ransomware attacks. To help organizations secure their remote workforces against these risks, CSaaS providers offered solutions that help organizations protect them.
IBM acquired Red Hat for $34 billion in 2019, signaling an increasingly cloud-centric outlook and hybrid cloud environments. This acquisition had implications for the CSaaS market as organizations sought solutions that managed security across both on-premises and cloud infrastructures.
Microsoft released their Azure Security Center for IoT in 2018, providing threat detection and management solutions for Internet of Things devices. This development demonstrated the increasing significance of IoT security as well as the necessity of cloud services providers offering solutions to protect these devices.
In 2017, Equifax data breach revealed personal information on millions of consumers and highlighted the need for improved cybersecurity practices and solutions. As a result, this event led to an increase in demand for Cyber Security as a Service solutions and managed security services that help organizations defend against data breaches and other forms of cyber threat.
Key Questions
What Is Cyber Security as a Service (CSaaS)?
Cyber Security as a Service (CSaaS) is a model of providing cybersecurity services on an annual subscription basis to organizations through cloud technology. This model allows them to outsource their cybersecurity needs to a third-party provider who is then accountable for managing and protecting IT infrastructure against potential cyber threats.
What are the Benefits of Utilizing CSaaS?
Utilizing CSaaS can bring many advantages, including cost savings, access to expert cybersecurity professionals and rapid adaptation to changing security threats. Providers offer various security solutions ranging from threat detection and response through identity and access management that help organizations guard against cyber threats.
What are the challenges of CSaaS usage?
Challenges associated with using CSaaS include complex IT environments, lack of standardization and skilled labor shortage; data privacy regulations; trust issues; as well as cost concerns. Organizations should carefully select their CSaaS providers in order to find ones which provide customized solutions that address their individual security requirements.
How should organizations evaluate CSaaS providers?
Organizations should evaluate CSaaS providers by reviewing their track record, expertise, experience in cybersecurity, their scalability and adaptation to changing threats, pricing model transparency as well as communication. In addition, organizations should ensure they comply with any applicable security certifications or regulations when choosing their provider.
What are the future trends of the CSaaS market?
Its Trends to watch out for include automation and machine learning becoming increasingly crucial, the shift towards cloud-based solutions, the rise of IoT security threats, as well as an increasing need for advanced threat intelligence and analytics. Cyber threats continue to evolve quickly; therefore CSaaS providers must remain innovative while offering new solutions that protect organizations' essential assets.
Contact us
Contact Person: Mr. Lawrence John
Marketresearch.Biz (Powered By Prudour Pvt. Ltd.)
Tel: +1 (347) 796-4335
Send Email: [email protected]
Content has been published via 11press. for more details please contact at [email protected]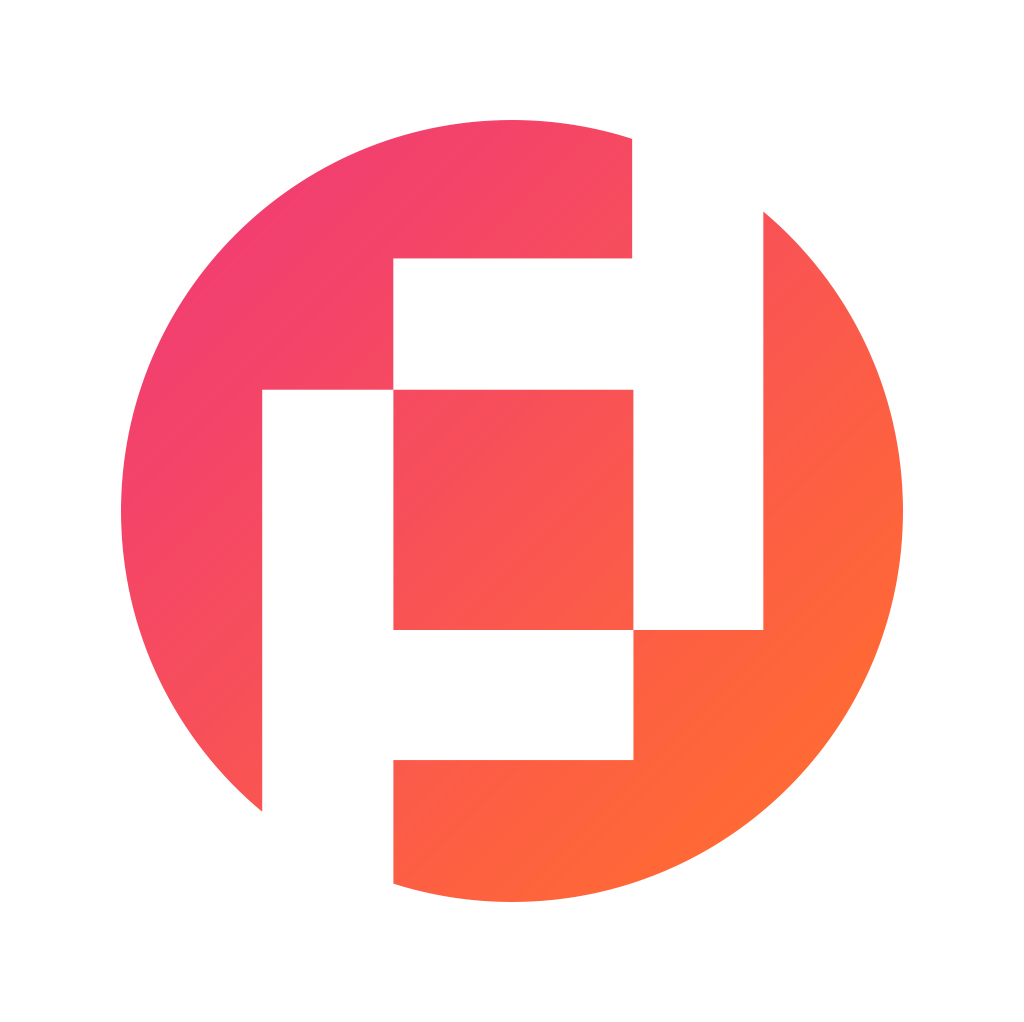 Prudour Private Limited
The team behind market.us, marketresearch.biz, market.biz and more. Our purpose is to keep our customers ahead of the game with regard to the markets. They may fluctuate up or down, but we will help you to stay ahead of the curve in these market fluctuations. Our consistent growth and ability to deliver in-depth analyses and market insight has engaged genuine market players. They have faith in us to offer the data and information they require to make balanced and decisive marketing decisions.
More Posts By Prudour Private Limited