Data Center Rack Market Expected to Expand at a Growing CAGR of 8.7% through 2033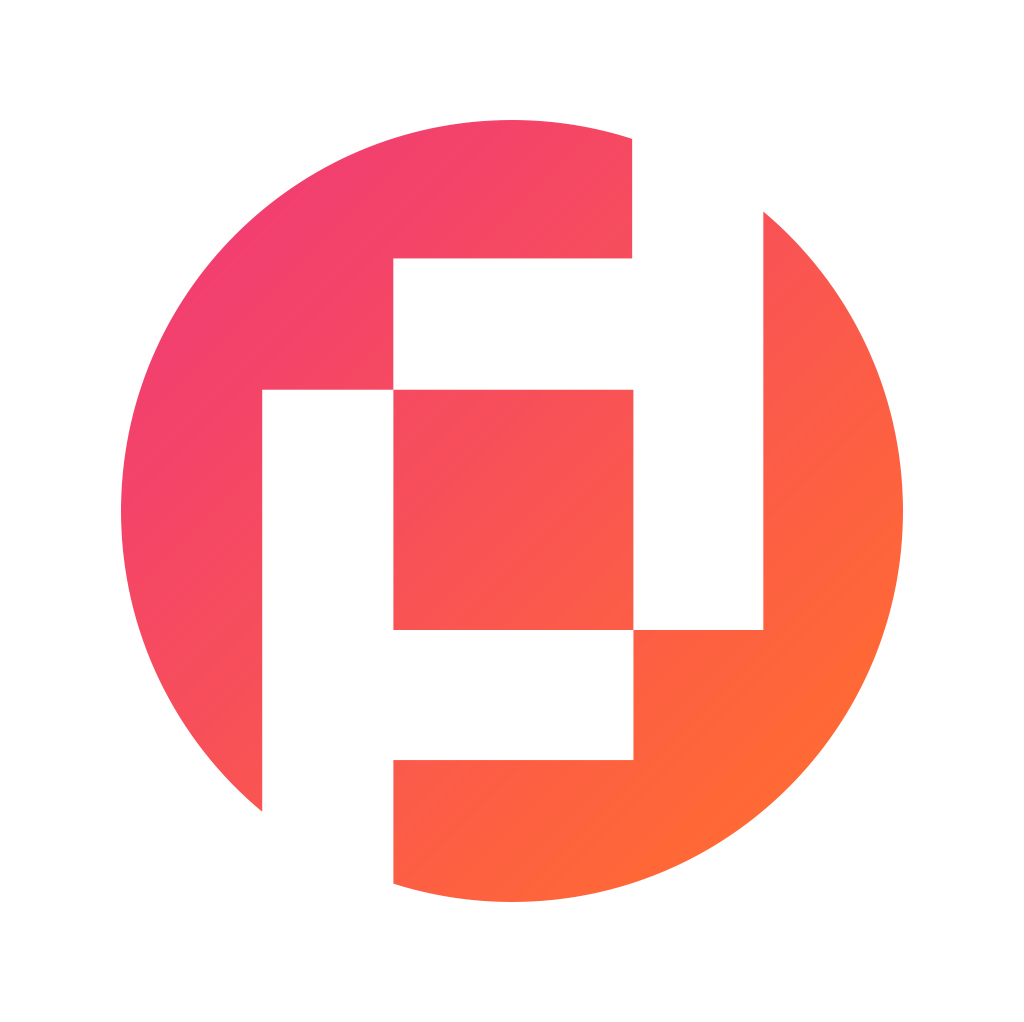 Prudour Private Limited
Updated · May 18, 2023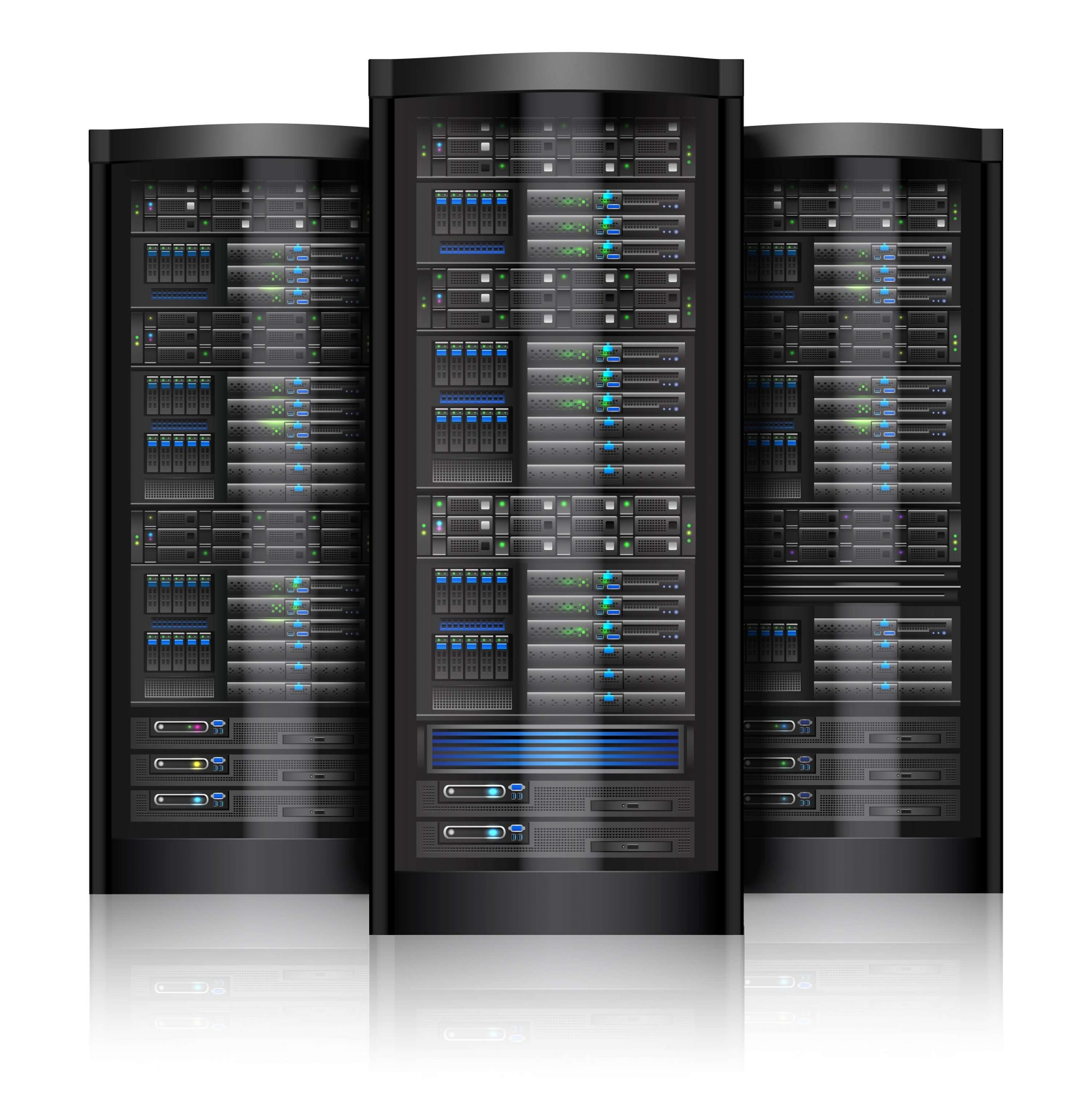 WHAT WE HAVE ON THIS PAGE
Market Overview
Published Via 11Press : Data center racks are commonly used frames or enclosures designed to organize and mount computer equipment within data centers. Their width typically falls within 19 inches, with height ranging between 42U (73.5 inches) to 48U (84 inches).
The Data Center Rack Market size is expected to reach USD 10.8 Bn by 2033, up from its current value of USD 4.4 Bn in 2022, growing at an annual compound growth rate (CAGR) of 8.7% from 2023-2033.
Data Center Rack Components
The rack's rails are the vertical metal bars that run the length of the rack and enable equipment to be mounted.
A variety of screws, bolts, and cage nuts are used to attach equipment to the rails.
Data center cabinets provide a variety of cable management options to organize and secure cables. This consists of cable organizers, cable ties, and Velcro closures.
Power distribution units (PDUs) are used to provide power to the rack's apparatus. They are typically mounted vertically on the rack's side.
Many data center cabinets have built-in cooling features, such as fans, to help dissipate heat produced by the equipment.
Data center cabinets typically include front and rear doors as well as side panels to provide physical security and prevent unauthorized access.
Casters and leveling feet are employed to move and balance the rack as necessary.
Data center racks are essential to the operation of modern data centers, as they facilitate the efficient use of space, simple access to equipment, and effective cable management.
Key Takeaways
Data center racks are standardized frameworks or enclosures for mounting and arranging computer equipment in a data center.
Typically, racks have a width of 19 inches and a height spanning from 42U to 48U or more.
Important data center rack components include rails, mounting hardware, cable management, power distribution, ventilation, doors and panels, casters and leveling feet.
Data center racks are essential to the operation of modern data centers, as they facilitate the efficient use of space, simple access to equipment, and effective cable management.
Installation, maintenance, and administration of data center racks must be performed correctly to ensure the dependability and security of the equipment they house.
Request Sample Copy of Data Center Rack Market Report at: https://marketresearch.biz/report/data-center-rack-market/request-sample/
Regional Snapshot
Data center racks are an increasingly sought-after commodity around the world, as demand increases significantly across multiple regions.
North America holds the largest data center rack market worldwide due to the presence of strong competitors and demand from data centers; the US being its main contributor.
As European data center growth accelerates, so too has its market for data center racks accelerated rapidly. Germany, Britain and France provide much of the support to this European expansion.
Asia-Pacific: The Asia-Pacific market is expected to experience rapid expansion over the coming years, due to increasing adoption of cloud services, rising internet penetration rates, and expanding e-commerce industries in China, Japan and India.
Middle East and Africa: The Middle East & Africa market is expanding as demand for data centers in this region increases, with UAE, Saudi Arabia, and South Africa contributing significantly.
Latin America: Brazil dominates the Latin American data center rack market and continues to expand at an incremental pace.
Demand for cloud-based services, the emergence of big data analytics and the Internet of Things technologies, as well as efficient data storage capabilities will continue to fuel growth in the global data center racks market.
Any inquiry, Speak to our expert at: https://marketresearch.biz/report/data-center-rack-market/#inquiry
Drivers
Data storage solutions have become more in demand with the escalating volume of data generated by both individuals and businesses alike. Data center racks offer an efficient yet cost-effective means for storing large amounts of information.
Cloud services have led to an explosion of interest for data center infrastructure. Cabinets play an essential part in supporting cloud services by housing and organizing servers and other hardware essential for their operation.
Increased adoption of IoT and big data: With the rise in adoption of Internet of Things devices and big data applications comes an increase in data center infrastructure needs; servers needed for these applications reside within data center racks.
Data center racks meet the need for efficient data management by optimizing space usage and making equipment management and maintenance simpler, potentially leading to cost savings and increased efficiency.
Demand for higher density computing: As data center administrators strive to optimize space usage, there has been an increasing interest in solutions with higher density. Data center racks that maximize space efficiency make supporting this form of computing much simpler.
As demand for data center infrastructure continues to increase and businesses seek more efficient and cost-effective data storage and management solutions, the market for data center racks is anticipated to see significant growth.
Restraints
Though data center rack sales are expected to expand over time, there may be factors which limit their progress.
Initial Investment: Constructing and furnishing a data center can be an expensive venture; data center racks play an integral part of this infrastructure. Some businesses may be deterred from entering the market due to these high initial costs of building their facility.
Building and managing a data center requires skilled professionals such as data center designers, architects and engineers. Unfortunately, these skilled individuals are in short supply in this industry, which may limit market expansion.
Data center racks generate significant heat that must be managed carefully to avoid equipment failure and unnecessary energy use. Unfortunately, cooling systems can be both costly and energy intensive – making their implementation an additional hurdle for businesses looking to reduce energy consumption and carbon emissions.
Competition from Cloud Services Data center cabinets are essential components of cloud services; as their adoption increases, so too could their rise prevent growth of on-premise data center infrastructure markets.
Data center racks contain sensitive equipment and data, making them vulnerable to cyber attacks or physical security breaches – something of particular concern for organizations with stringent data security requirements.
Even though data center rack sales are expected to expand in coming years, these factors could present obstacles to its expansion.
Opportunities
Modular and Scalable Designs: Modular data center racks offer organizations more flexible and scalable infrastructure solutions, enabling them to add or remove components as necessary. Adopting modular and scalable designs provides an opportunity for expansion within the data center rack market.
Edge computing refers to data processing nearer its source, in order to reduce latency and enhance performance. As edge computing becomes an increasing trend, peripheral data centers require efficient racks that provide compact space utilization. The rise of edge computing presents a tremendous growth opportunity in data center rack sales markets.
Innovation in cooling systems: Data center racks' high energy consumption and cooling challenges present an opportunity for innovation in cooling systems. New cooling technologies, like liquid cooling, may improve their energy efficacy while decreasing costs and environmental impacts.
Colocation services: With their shared data center space available for multiple clients at an economical rate, colocation providers offer clients an efficient means to gain access to data center infrastructure. Their increasing popularity presents an opportunity for the data center rack market to expand.
Demand for Sustainable Data Center Solutions: As organizations look to reduce their carbon footprint and implement eco-friendly practices, demand for sustainable data center solutions has seen an upswing. This presents businesses with an opportunity to implement more energy-efficient and eco-friendly infrastructure into their data centers.
Challenges
Technology landscape is always shifting and adapting quickly can be challenging for manufacturers and organizations who rely on data center racks; remaining relevant requires constantly adapting to these changes in order to stay relevant.
Building and administering a data center can be an expensive endeavour, placing organizations under immense strain to reduce costs while upholding performance and reliability. Manufacturers of data center racks face the difficult challenge of striking an equilibrium between cost, performance and durability in their offerings.
Designing a data center that meets an organization's requirements can be an extremely complex endeavor, due to their varied environments. Racks must be tailored specifically for these complex ecosystems, necessitating high levels of customization.
Data center racks house sensitive equipment and data, leaving them open to cyber attacks or physical security intrusions. Securing this infrastructure of their data centers can be both costly and challenging for organizations.
Environmental Issues: Data centers consume significant amounts of energy and their environmental impact is becoming an increasing concern. Manufacturers and organizations face difficulty designing energy-efficient data center racks which also minimize environmental damage.
Market Segmentation
Component
size
Small Data Centers
Mid-Sized Data Centers
Large Data Centers
vertical
Banking
Financial Services
And Insurance (BFSI)
IT And Telecom
Government And Defense
Retail
Manufacturing
Healthcare
Energy And Utilities
Others
rack
rack height
42U and Below
43U up to 52U
Above 52U
rack width
Key Players
Hewlett-Packard
Emerson Network
Huawei
Rittal
Hitachi
Eaton
Rittal
HPE
IBM
Cisco
Fujitsu
Dell
Schneider Electric
Vertiv
AGC Networks
Legrand
Oracle
Belden
nVent
Panduit
Report Scope
| | |
| --- | --- |
| Report Attribute | Details |
| Market size value in 2022 | USD 4.4 Bn |
| Revenue forecast by 2033 | USD 10.8 Bn |
| Growth Rate | CAGR Of 8.7% |
| Regions Covered | North America, Europe, Asia Pacific, Latin America, and Middle East & Africa, and Rest of the World |
| Historical Years | 2017-2022 |
| Base Year | 2022 |
| Estimated Year | 2023 |
| Short-Term Projection Year | 2028 |
| Long-Term Projected Year | 2033 |
Request Customization Of The Report: https://marketresearch.biz/report/data-center-rack-market/#request-for-customization
Recent Developments
Nortek Data Center Cooling (NDCC) released in 2021 an exclusive line of custom rack systems to provide data centers with efficient, high-density cooling.
Rittal, an industry-leading provider of data center racks, announced in 2020 the introduction of their Edge Data Center Solutions that provide modular and scalable infrastructure for edge computing.
Legrand announced in 2019 the acquisition of Universal Electric Corporation (UEC), an industry leader for customized data center power distribution and monitoring solutions.
Vertiv, a provider of infrastructure solutions for data centers, introduced their SmartMod infrastructure solution in 2018. This pre-engineered data center rack solution includes integrated electricity and cooling systems.
Hewlett Packard Enterprise (HPE) introduced their Apollo 6000 Gen10 System Rack Scale Design (RSD) servers in 2017 as an efficient way of scaling their data center infrastructure. These servers feature modularity and flexibility to meet modern data center demands.
Recent advancements show the continual innovation and evolution of the data center rack industry, as manufacturers strive to offer more cost-efficient, modular, and scalable infrastructure solutions for data centers.
Key Questions
What is data center rack?
In a data center, a data center rack houses IT equipment including servers, storage devices, and network equipment. It provides a secure, organized, and efficient storage and management system for IT equipment.
What varieties of data center racks are available?
There are various varieties of data center racks, such as open frame racks, closed cabinets, wall-mounted racks, and server racks. The form of rack utilized is determined by the data center's specific needs and requirements.
What factors should be considered when choosing a rack for a data center?
When choosing a data center rack, dimension, weight capacity, cooling and ventilation needs, cable management, and security should be considered. The rack must also be compatible with the IT equipment that will be installed inside of it.
How can energy efficiency be increased in data center racks?
Using cooling technologies such as liquid cooling, optimizing ventilation, and employing energy-efficient IT equipment can increase the energy efficiency of data center racks. Implementing a heated aisle/cold aisle configuration and sealing cable openings can also help reduce energy usage.
What are the advantages of a modular rack design for a data center?
Modular data center cabinets offer an adaptable and scalable approach to data center infrastructure, allowing organizations to add or remove components as necessary. This can help to reduce costs, improve efficiency, and increase responsiveness to altering business requirements. Modular designs can also facilitate data center infrastructure management and maintenance.
Contact us
Contact Person: Mr. Lawrence John
Marketresearch.Biz (Powered By Prudour Pvt. Ltd.)
Tel: +1 (347) 796-4335
Send Email: [email protected]
Content has been published via 11press. for more details please contact at [email protected]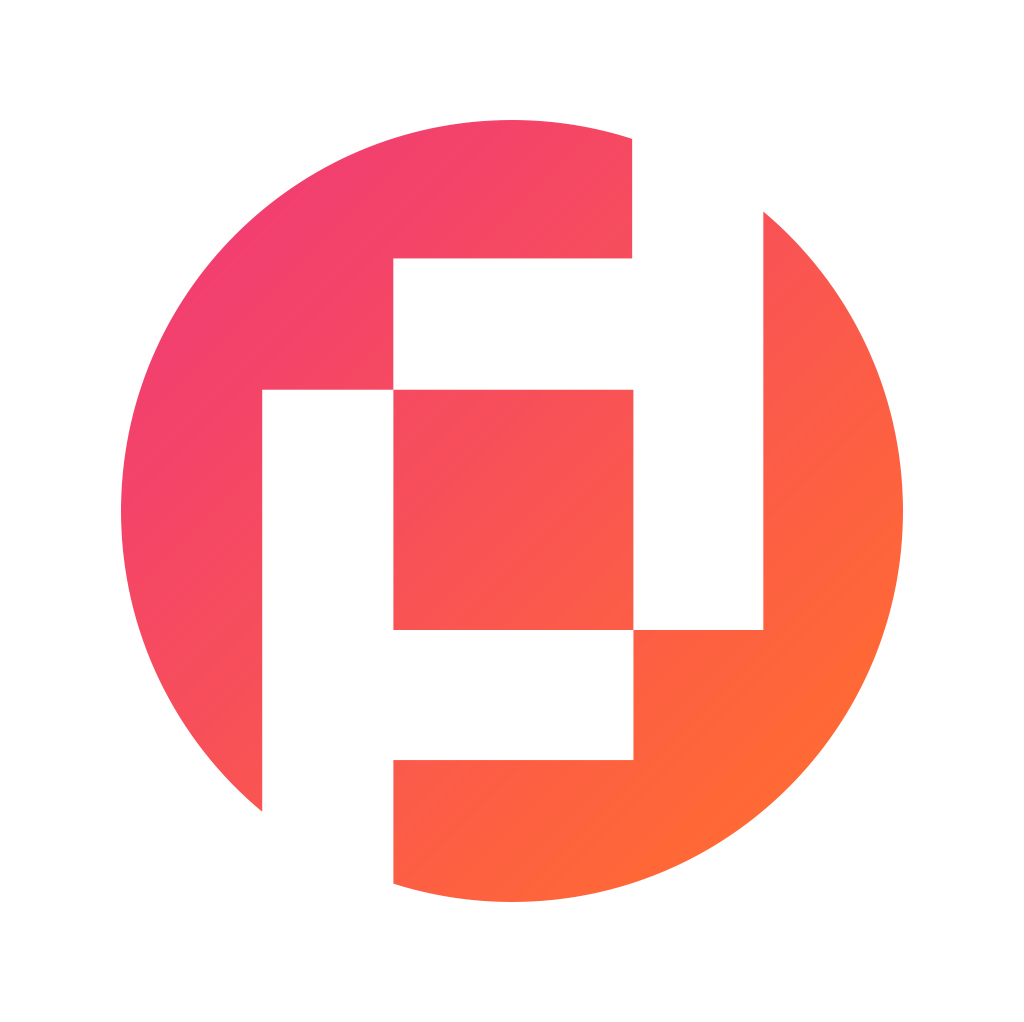 Prudour Private Limited
The team behind market.us, marketresearch.biz, market.biz and more. Our purpose is to keep our customers ahead of the game with regard to the markets. They may fluctuate up or down, but we will help you to stay ahead of the curve in these market fluctuations. Our consistent growth and ability to deliver in-depth analyses and market insight has engaged genuine market players. They have faith in us to offer the data and information they require to make balanced and decisive marketing decisions.
More Posts By Prudour Private Limited