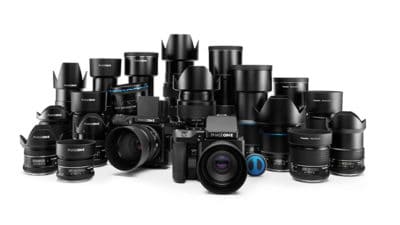 WHAT WE HAVE ON THIS PAGE
Market Overview
Published Via 11Press : Digital Cameras Market size is expected to be worth around USD 26.8 Bn by 2032 from USD 18.3 Bn in 2022, growing at a CAGR of 4% during the forecast period from 2022 to 2032.
Recent years have witnessed rapid innovation and expansion within the digital camera market, revolutionizing how people capture and share photographs. Thanks to advances in technology and an increase in consumers shifting towards digital media formats, digital cameras have become more affordable than ever.
One of the primary drivers of digital camera sales growth is the rising demand for high-quality photography. As social media and online sharing have gained in popularity, individuals are seeking cameras capable of producing professional-looking pictures for posting to social media and sharing online. To meet this growing demand for quality imagery, technology such as high-resolution sensors, improved autofocus systems and image stabilization has evolved in response to photography enthusiasts and professionals alike.
One factor driving this trend is an increasing preference for lightweight and portable cameras, such as smartphones. Though phones contain integrated cameras which make everyday photography easy, dedicated digital cameras offer higher image quality and more versatility. Manufacturers have responded by creating compact mirrorless and point-and-shoot models which are lightweight yet packed with advanced features for everyday photography.
Mirrorless cameras have recently gained significant ground in the digital camera market due to their compact sizes, interchangeable lenses and advanced features like electronic viewfinders and in-body image stabilization – features that offer more streamlined shooting experiences while not compromising image quality – appealing both amateur and professional photographers alike.
Market trends have also witnessed an upswing in connectivity and wireless capabilities, with many digital cameras now featuring Wi-Fi or Bluetooth to allow instantaneous sharing and uploading of photos directly onto social media platforms or sharing devices such as smartphones. This connectivity feature has become a selling point among customers looking for seamless integration between their smartphone or other digital devices and cameras.
Request Sample Copy of Digital Cameras Market Report at: https://marketresearch.biz/report/digital-cameras-market/request-sample
Key Takeaways
The Digital Cameras Market has grown due to the rising need for high-quality photography as well as professional-looking photos.
Portable and compact cameras are gaining popularity among consumers who want dedicated devices that offer superior image quality and flexibility.
Mirrorless cameras are becoming more popular, providing an easier shooting experience, without sacrificing image quality.
Wireless and connectivity are now essential that allow users to quickly transfer and share pictures wirelessly.
Machine learning and artificial intelligence algorithms have been integrated in digital cameras to improve performance and aid in optimizing and post-processing tasks.
Despite the challenge from smartphones digital cameras continue succeed by offering top image quality and sophisticated features.
The Digital Cameras Market is distinguished by its innovations, which cater to different consumer preferences and demands.
Regional Snapshot
North America is an established Digital Cameras Market, featuring advanced features and higher-end models that appeal to professional photographers and enthusiasts. Professional photographers drive demand for mirrorless cameras and DSLRs equipped with cutting-edge technology.
Much like North America, Europe is an influential Digital Cameras Market; particularly Germany, UK and France. Compact and mirrorless models tend to be popular choices that focus on image quality, portability and versatility.
Asia-Pacific digital camera markets are experiencing rapid expansion. Countries like China, Japan and South Korea are major manufacturers with an established consumer base who rely heavily on cameras like mirrorless cameras, smartphones with advanced camera features and vlogging cameras for their photography needs.
Latin America represents an emerging Digital Cameras Market. Although smartphones dominate everyday photography, there remains a niche market for compact cameras and DSLRs among photography enthusiasts and professionals who prioritize image quality and versatility.
For any inquiries, Speak to our expert at: https://marketresearch.biz/report/digital-cameras-market/#inquiry
Drivers
Rapid Technological Advances
Rapid technological developments such as high-resolution sensors, improved autofocus systems and image stabilization features are driving digital camera sales forward. These innovations meet rising consumer demands for professional-looking images suited for high-resolution photography attracting both amateur photographers and professionals.
Social Media and Online Sharing
With the rise of social media platforms and online sharing platforms comes an increased demand for cameras that produce visually captivating content that stands out among digital camera offerings and offers superior image quality to make their photographs shine online. Consumers want cameras with advanced features and superior image quality in order to distinguish themselves in an otherwise visually cluttered digital landscape and easily share photographs across platforms.
Compact and Portable Solutions
Consumer preference for lightweight and portable cameras remains strong. While smartphones may provide integrated cameras, dedicated digital cameras offer superior image quality and versatility. Compact mirrorless cameras and point-and-shoot models with advanced features have quickly gained favor as lightweight solutions that are easy to carry around.
Connectivity and Wireless Capabilities
Demand for connectivity and wireless capabilities has skyrocketed in recent years, as digital cameras now come equipped with Wi-Fi or Bluetooth to allow users to wirelessly share photos between devices or upload them directly onto social media platforms instantly. This seamless integration between smartphones, digital cameras, and social media platforms appeals to consumers looking for easier ways to manage and share their photography.
Restraints
Competition from Smartphones
Smartphones equipped with increasingly advanced camera capabilities present a formidable threat to the digital camera market. Consumers often find smartphones more convenient and suitable than dedicated digital cameras for fulfilling their photography needs, diminishing their customer base for dedicated cameras.
Price Sensitivity
Consumer price sensitivity can be an impediment in the digital camera market. High-end models and advanced features often carry higher price tags, limiting affordability for some consumers in price-sensitive markets.
Saturation in Mature Markets
Mature markets such as North America and Europe have already witnessed wide-scale adoption of digital cameras. Their saturation makes it challenging for manufacturers to maintain high growth rates while finding new customers, leading to slower overall growth rates.
Opportunities
Emerging Markets
Emerging markets across Asia-Pacific, Latin America, and Africa present tremendous growth opportunities for digital cameras. Increased disposable incomes, greater social media influence, and an eagerness for higher-quality images create an ideal setting for camera adoption in these regions.
Innovation of Features and Technologies
Digital camera manufacturers have an opportunity to capitalize on continuous innovations in features and technologies by integrating artificial intelligence, machine learning, and new imaging technologies to enhance camera performance, provide unique shooting experiences, and attract new consumers.
Niche Segments
Niche segments within the digital camera market provide opportunities for specialized products, including vlogging cameras, action cameras and cameras specifically tailored for specific industries or applications that meet content creators, adventurers and professionals' specific needs.
E-Commerce Sales and E-Sale
E-commerce has opened up new avenues for digital camera sales. Online platforms provide consumers with more choices, competitive pricing, and convenience as they research, compare, and purchase cameras; providing manufacturers and retailers with an opportunity to reach a wider customer base.
Take a look at the PDF sample of this report: https://marketresearch.biz/report/digital-cameras-market/request-sample
Challenges
Smartphone Competition and Integration
The integration of advanced cameras in smartphones poses a challenge for dedicated digital camera manufacturers. To stay competitive, camera companies need to continuously innovate and differentiate their products by offering unique features and superior image quality.
Shift in Consumer Behavior
Changing consumer behavior, particularly among younger generations, who primarily rely on smartphones for photography, poses a challenge for the digital camera market. Manufacturers need to adapt and cater to the evolving preferences and needs of consumers to sustain growth.
Decline in Point-and-Shoot Cameras
The decline in demand for traditional point-and-shoot cameras presents a challenge for manufacturers who traditionally relied on this market segment. They need to diversify their product offerings and focus on mirrorless cameras and other specialized models to compensate for the decline.
Environmental Concerns
The digital camera market faces challenges related to sustainability and environmental impact. Manufacturers need to address concerns regarding the production, use, and disposal of cameras to meet the increasing demand for eco-friendly products and adhere to environmental regulations.
Market Segmentation
By Type
DSLR
Compact Digital Cameras
Bridge Cameras
Mirror-less Interchangeable-lens Camera
Digital Rangefinders
Line-scan Camera Systems
Integration
Waterproof
By End-User
Professional and consumer
Personal Use
Key Players
Kyocera Corporation
Panasonic Corporation
Samsung
Sony Corporation
Canon Inc.
Sanyo Electric Co. Ltd.
The Ricoh Company Ltd.
Minolta Co. Ltd.
Fujifilm Holdings Corporation
Olympus Corporation
Report Scope
| | |
| --- | --- |
| Report Attribute | Details |
| Market size value in 2022 | USD 18.3 Bn |
| Revenue Forecast by 2032 | USD 26.8 Bn |
| Growth Rate | CAGR Of 4% |
| Regions Covered | North America, Europe, Asia Pacific, Latin America, and Middle East & Africa, and Rest of the World |
| Historical Years | 2017-2022 |
| Base Year | 2022 |
| Estimated Year | 2023 |
| Short-Term Projection Year | 2028 |
| Long-Term Projected Year | 2032 |
Request Customization Of The Report: https://marketresearch.biz/report/digital-cameras-market/#request-for-customization
Recent Developments
In April 2021, Recent developments in the Digital Cameras Market have had a profound effect on the landscape of professional photography. The Japanese camera behemoth Canon recently unveiled its highly anticipated EOS R3 mirrorless camera, which has generated a great deal of excitement in the photography community.
In January 2021, Sony, another Japanese camera manufacturer, introduced the Alpha 1 full-frame mirrorless camera. The Alpha 1 is ideal for capturing high-resolution images and video due to its 50-megapixel sensor, advanced autofocus, and rapid burst rates.
In November 2021, The release of Nikon's Z9 mirrorless camera also caused a stir in the Digital Cameras Market, as Nikon is a well-known camera manufacturer. The Z9 is intended for professional photographers who require speed, accuracy, and durability. It is distinguished from its competitors by its 45.7-megapixel sensor, advanced autofocus, and 5.76-million-dot viewfinder.
FAQ
1. What is the Digital Cameras Market
A. The digital camera market refers to an industry focused on producing, distributing, and selling cameras that capture images and videos digitally.
2. What are the different kinds of digital cameras available today
A. Digital cameras come in various forms; examples include compact, DSLR, mirrorless and bridge cameras.
3. What are the key considerations when purchasing a digital camera
A. Considerations when purchasing a digital camera include its megapixels, optical zoom capabilities, sensor size, ISO range capabilities, lens options and video recording abilities.
4. What are the differences between DSLR and mirrorless cameras
A. DSLR cameras utilize a mirror and prism system to reflect light into an optical viewfinder, while mirrorless cameras use electronic viewfinders or LCD screens for composition purposes.
5. What are the advantages of interchangeable lenses
A. Interchangeable lenses enable photographers to adapt their lenses according to their specific needs, offering versatility and creating different types of shots.
6. What are the advantages of action cameras
A. Action cameras are small and rugged cameras designed for fast-paced action photography. Many are waterproof and shockproof, making them the ideal companions on outdoor adventures.
7. How has smartphone photography affected the digital camera market
A. Smartphone photography has grown increasingly popular and had an effect on the digital camera market. While smartphones provide convenient and advanced camera features, dedicated digital cameras still excel in areas like image quality, zoom capabilities and manual controls.
Contact us
Contact Person: Mr. Lawrence John
Marketresearch.Biz
Tel: +1 (347) 796-4335
Send Email: [email protected]
Content has been published via 11press. for more details please contact at [email protected]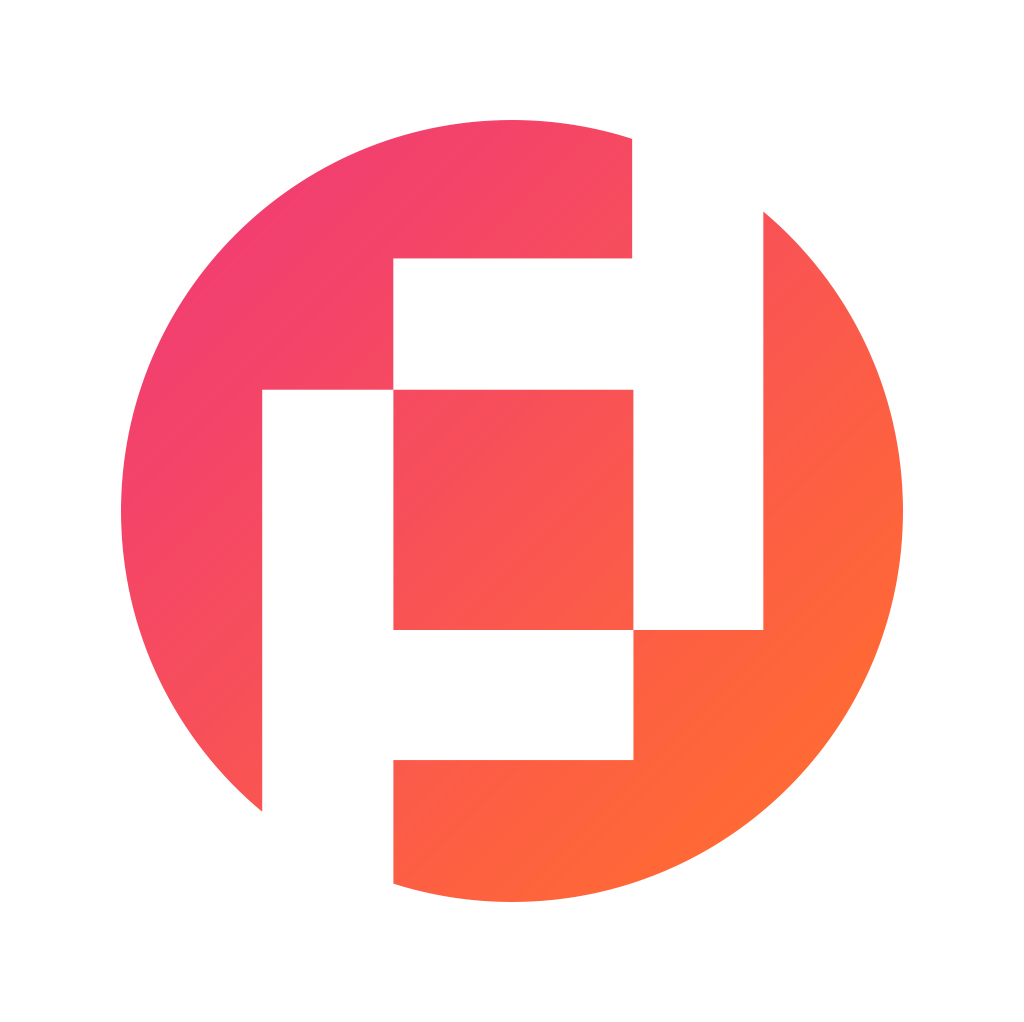 Prudour Private Limited
The team behind market.us, marketresearch.biz, market.biz and more. Our purpose is to keep our customers ahead of the game with regard to the markets. They may fluctuate up or down, but we will help you to stay ahead of the curve in these market fluctuations. Our consistent growth and ability to deliver in-depth analyses and market insight has engaged genuine market players. They have faith in us to offer the data and information they require to make balanced and decisive marketing decisions.
More Posts By Prudour Private Limited