Digitally Printed Wallpaper Market Sales to Top USD 17 Billion in Revenues by 2033 at a CAGR of 18.4%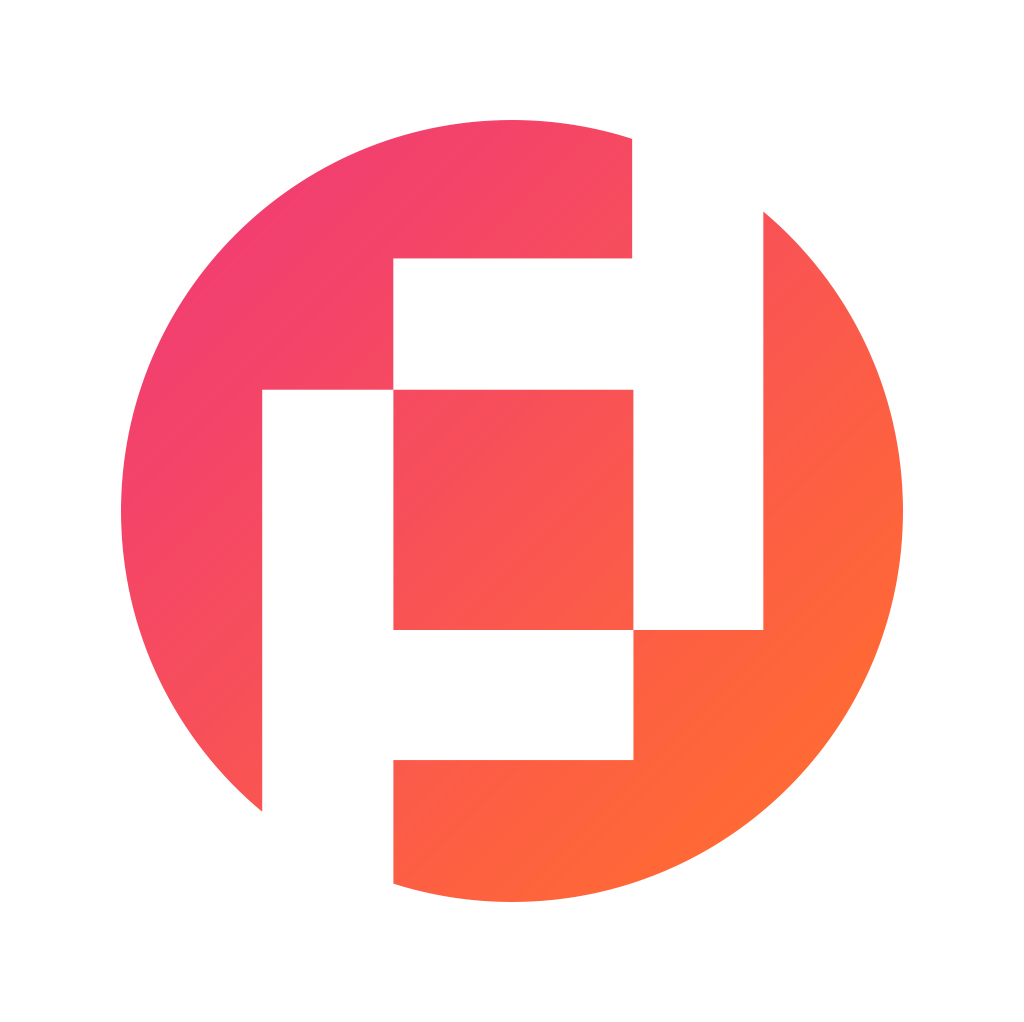 Prudour Private Limited
Updated · May 31, 2023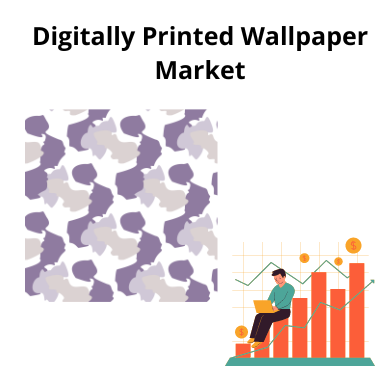 Market Overview
Published Via 11Press : Digitally printed wallpaper market is a unique and innovative way of creating custom designs for your walls. This new technology involves using digital images to create wallpaper patterns, which can be printed in any size on a variety of different materials. This type of wallpaper offers endless possibilities for personalized designs and allows you to create one-of-a-kind walls that reflect your individual style and taste.
The Digitally Printed Wallpaper Market was valued at USD 3.2 billion in 2022 and is expected to grow US$ 17 billion in 2032. Between 2023 and 2032, this market is estimated to register a CAGR of 18.4%
The process of digitally printing wallpaper begins with the creation of a design or image, which is then scanned into a computer program. The design can then be manipulated and refined until it meets the desired result, after which it is sent to the printer for production. The printer uses high-quality inkjet technology to print the design onto various types of paper or vinyl material, resulting in crisp and vibrant colors that are long-lasting.
Digital printing has revolutionized the world of interior design by providing an easy, cost-effective way to customize your home with personalized wall coverings. Digitally printed wallpaper is also eco-friendly since it eliminates waste from excess inventory or overproduction. As this technology continues to evolve, the possibilities for creative expression through digitally printed wallpaper will only increase further!
Request For Sample Report Here: https://market.us/report/digitally-printed-wallpapers-market/request-sample/
Key Takeaway
In 2022, by substrate, the market is dominated by vinyl. Vinyl wall coverings are long-lasting, scratch-resistant, and simple to maintain.
By printing technology, the Inkjet segment is dominant with a market share of 62% in the overall market.
By end-user, the commercial segment is dominant because commercially printed wallpaper is frequently used to create distinctive designs that advance branding, improve ambiance, and distinguish places.
The North American region is dominant with a market share of 37%.
The CAGR of the Asia Pacific region is expected to have a high growth rate.
Regional Snapshot
North America: North America is a significant marketplace for printed digitally. 

This region is in high desire for home decor items that include customized wallpapers.

 

The United States and Canada are principal contributors to the development of this market.

 

Aspects like the increasing interest in home improvement and remodeling projects, the increase in disposable income, and the rising popularity of distinctive designs and personalization drive the industry within North America.

Europe: Europe is a major consumer of printing wallpaper digitally. 

States like those of the United Kingdom, Germany, France, Italy, and Spain are major factors behind the rapid growth within this region.

 

Europe is a huge fan of aesthetics and design, and there's a rising trend to use digitally printed wallpapers to create attractive and personalized interiors.

Asia Pacific: The Asia Pacific region has been experiencing significant growth in the printed digital wallpaper market. 

The countries of China, India, Japan, as well as South Korea, are the major market players in the region.

 

The growth of markets across the Asia Pacific is driven by the rapid growth of growth in urbanization, a rise in disposable income, evolving fashions of life, and an increasing focus on the interior.

Latin America: Latin America is an emerging market that is the potential for printing wallpaper digitally. 

The countries of Brazil, Mexico, and Argentina are seeing a rise in the need for unique and personalized designs for interiors.

 

The growth of the market across Latin America is fueled by aspects like the rise of urbanization, rising living standards, and the impact of international trends in interior design.

Middle East and Africa: The digitally printed wallpaper market within the Middle East and Africa region is smaller in comparison to other regions, however, it is increasing in importance. 

The countries like those in the United Arab Emirates, Saudi Arabia, and South Africa are the key regions in this area.

 

Market growth is influenced by factors like growth in the economy and a rise in disposable income and a rising attention to interior design aesthetics.
Drivers
Customization and Personalization: Digitally printed wallpaper allows customers to create unique and personalized designs, catering to their specific tastes and preferences. This level of customization is a significant driver for the market, as it provides a more personalized interior decor option.
Advancements in Digital Printing Technology: Technological advancements in digital printing have made the production of high-quality, digitally printed wallpapers more cost-effective and efficient. Improved printing capabilities, including enhanced color accuracy and resolution, have contributed to the market's growth.
Growing Interior Decoration Industry: The interior decoration industry has witnessed significant growth, driven by increasing urbanization, rising disposable incomes, and changing consumer preferences. Digitally printed wallpaper has gained popularity as a versatile and visually appealing option for interior decor, further fueling market demand.
Eco-Friendly and Sustainable Solutions: Increasing environmental awareness among consumers has driven the demand for eco-friendly and sustainable interior decor options. Digitally printed wallpapers often utilize environmentally friendly inks and substrates, making them a more sustainable choice compared to traditional wallpaper manufacturing methods.
Restraints
High Initial Investment: Setting up a digital printing infrastructure requires a considerable initial investment in specialized printing equipment, software, and skilled labor. This can act as a restraint, particularly for small-scale manufacturers or new entrants in the market.
Limited Market Awareness: Despite its growing popularity, digital printing technology for wallpaper is still relatively new. Limited market awareness and lack of knowledge about the benefits and possibilities of digitally printed wallpaper may impede market growth, especially in regions where traditional wallpaper manufacturing methods dominate.
Opportunities
Emerging Markets: The digitally printed wallpaper market holds significant growth opportunities in emerging markets, where rapid urbanization, expanding middle-class populations, and increasing disposable incomes are driving the demand for innovative interior decor solutions.
Online Retail Channels: The rise of e-commerce has opened up new avenues for digitally printed wallpaper sales. Online retail platforms offer manufacturers and designers the opportunity to reach a wider customer base, improve accessibility, and streamline distribution channels.
Make an inquiry before picking up this report @ https://market.us/report/digitally-printed-wallpapers-market/#inquiry
Challenges
Competition from Alternative Interior Decor Solutions: Digitally printed wallpaper faces competition from other interior decors solutions, such as paint, traditional wallpaper, wall decals, and murals. Manufacturers need to differentiate their products and highlight the unique advantages of digitally printed wallpaper to overcome this challenge.
Quality Control and Consistency: Maintaining consistent color reproduction and quality control in large-scale digital printing can be a challenge. Variations in color, print quality, or pattern alignment can affect customer satisfaction and hinder market growth. Ensuring stringent quality control measures and investing in advanced printing technologies can help address this challenge.
Intellectual Property Protection: The ease of digital reproduction raises concerns related to intellectual property protection. Unauthorized copying or distribution of copyrighted designs poses a challenge for designers and manufacturers, highlighting the need for robust intellectual property rights enforcement.
Market Players
A S Creation Tapeten AG
Grandeco Wallfashion Group Belgium NV
Graham and Brown Ltd
MX Display Ltd
Flavor Paper
Moonavoor Sisustus
JOHNMARK LTD
Glamora Srl
Inkiostro Bianco PI
Tecnografica
Syndikat4
DAISY JAMES
ELITIS
MINDTHEGAP
YO2 Designs
Arte International
Astek
Momentum Textiles & Wallcovering
Londonart
Other Key Players
Market Segmentation
Based on Substrate
Nonwoven
Vinyl
Paper
Others
Based on Printing Technology
Inkjet
Electrophotography
Based on the Type of Wallpaper
Wildlife
Scenic Beauty
Lifestyle
Architectural
Portrait
Wedding
Fashion
Abstract
Others
Based on End-User
Top Impacting Factors
Technological Advancements: Technological advancements in digital printing have a profound impact on the digitally printed wallpaper market. Innovations in printing technologies, such as improved inkjet printers, high-resolution imaging, and color management systems, have enabled manufacturers to produce high-quality and visually appealing wallpapers. Advancements in software and design tools also play a crucial role in enhancing the customization and personalization capabilities of digitally printed wallpapers.
Consumer Preferences and Lifestyle Changes: Consumer preferences and lifestyle changes greatly influence the demand for digitally printed wallpapers. As consumers seek unique and personalized interior decor options, digitally printed wallpapers offer the flexibility to create custom designs that reflect individual tastes and preferences. Changing lifestyles, evolving design trends, and the desire for aesthetically pleasing living spaces drive the demand for digitally printed wallpapers.
Growing Awareness of Sustainability: Increasing environmental consciousness among consumers has a significant impact on the digitally printed wallpaper market. Consumers are increasingly looking for eco-friendly and sustainable interior decor options. Digitally printed wallpapers that utilize environmentally friendly inks, recyclable materials, and sustainable production processes align with these preferences and attract environmentally conscious consumers.
Real Estate and Construction Industry Trends: The growth and trends in the real estate and construction industries influence the demand for digitally printed wallpapers. Residential and commercial construction projects, renovation activities, and interior design trends contribute to the market demand. As the construction industry grows, the need for visually appealing interior decor, including digitally printed wallpapers, increases.
Distribution Channels and E-commerce: The distribution channels for digitally printed wallpapers have evolved with the rise of e-commerce. Online retail platforms provide a wider reach and accessibility to consumers, making it easier for manufacturers and designers to showcase and sell their products. The convenience and ease of online shopping contribute to the market growth of digitally printed wallpapers.
Future Trends
Increasing Adoption of Augmented Reality (AR) and Virtual Reality (VR): AR and VR technologies are likely to play a significant role in the digitally printed wallpaper market. These technologies allow customers to visualize how different wallpaper designs would look in their space before making a purchase. By providing a virtual preview, AR and VR can enhance the buying experience and help customers make more informed decisions.
Integration of Smart and Interactive Features: With the rise of smart homes and Internet of Things (IoT) devices, digitally printed wallpapers are expected to incorporate interactive elements. This could include wallpapers with embedded sensors, touch-sensitive surfaces, or even the ability to display dynamic content, such as changing patterns or lighting effects. Such features can enhance the overall aesthetics and functionality of wallpaper designs.
Sustainability and Eco-Friendly Solutions: As environmental consciousness continues to grow, the demand for sustainable and eco-friendly products is expected to rise. In the digitally printed wallpaper market, this trend is likely to drive the use of recycled materials, environmentally friendly inks, and sustainable printing processes. Manufacturers may also focus on offering wallpaper designs that promote nature-inspired themes and organic patterns.
Integration of Artificial Intelligence (AI): AI technology can revolutionize the digitally printed wallpaper market by streamlining design processes and enhancing personalization. AI algorithms can analyze consumer preferences, trends, and historical data to generate customized wallpaper designs tailored to individual tastes. This integration of AI can simplify the design process, reduce production time, and offer customers a more personalized experience.
Expansion in Commercial and Hospitality Sectors: While the residential market has been a primary consumer of digitally printed wallpapers, there is a growing trend of its adoption in the commercial and hospitality sectors. Businesses, hotels, restaurants, and other public spaces are increasingly using digitally printed wallpapers to create unique and immersive environments. This trend is expected to drive market growth and open up new opportunities for manufacturers.
Recent Developments
In 2021: Muraspec Group introduced a new line of wallpaper 2021 that featured environmentally friendly choices made from recycled materials.
In 2020: Flavor Paper and artist Wayne White teamed up to release a new brand of digitally printed wallpaper with his work on it.
Report Scope
| | |
| --- | --- |
| Report Attribute | Details |
| The market size value in 2022 | USD 3.2 Bn |
| Revenue Forecast by 2032 | USD 17 Bn |
| Growth Rate | CAGR Of 18.4% |
| Regions Covered | North America, Europe, Asia Pacific, Latin America, and Middle East & Africa, and Rest of the World |
| Historical Years | 2017-2022 |
| Base Year | 2022 |
| Estimated Year | 2023 |
| Short-Term Projection Year | 2028 |
| Long-Term Projected Year | 2032 |
Frequently Asked Questions 
Q: What is the current size of the digitally Printed Wallpaper Market?
A: The Global Digitally Printed Wallpaper Market size is USD 3.2 Billion in 2022.
Q: What is the projected growth rate for the digitally Printed Wallpaper Market?
A: The digitally Printed Wallpaper Market is expected to grow at a CAGR of 18.4% from 2023 to 2032.
Q: What are some of the key players in the digitally Printed Wallpaper Market?
A: Some of the key players in the digitally Printed Wallpaper market include A S Creation Tapeten AG, Grandeco Wallfashion Group Belgium NV, Graham and Brown Ltd, MX Display Ltd, Flavor Paper, Moonavoor Sisustus, JOHN MARK LTD, Glamora Srl, Inkiostro Bianco PI, Tecnografica, Syndikat4, DAISY JAMES, ELITIS, MINDTHEGAP, YO2 Designs, Arte International, Astek, Momentum Textiles & Wallcovering, Londonart, Other Key Players
Contact:
Global Business Development Team – Market.us
Market.us (Powered by Prudour Pvt. Ltd.)
Send Email: [email protected]
Address: 420 Lexington Avenue, Suite 300 New York City, NY 10170, United States
Tel: +1 718 618 4351
Website: https://market.us
Content has been published via 11press. for more details please contact at [email protected]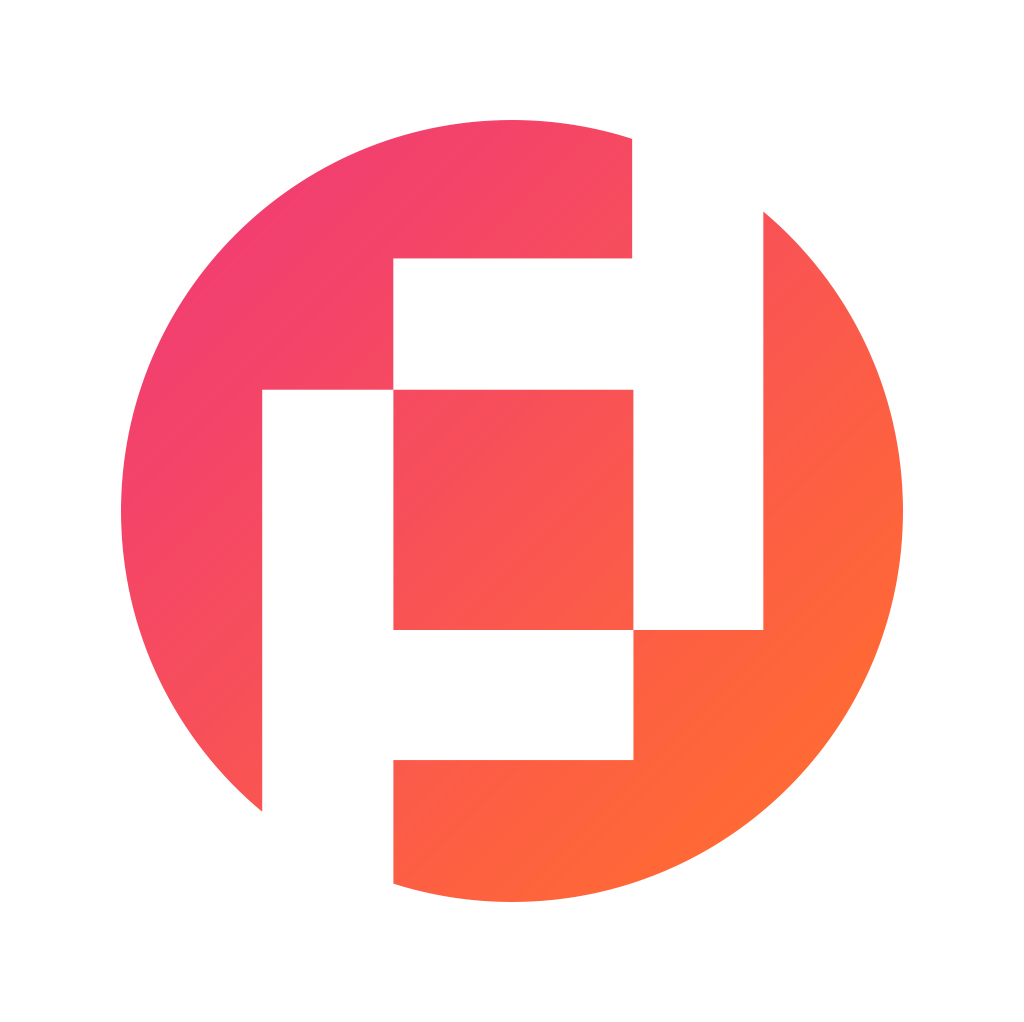 Prudour Private Limited
The team behind market.us, marketresearch.biz, market.biz and more. Our purpose is to keep our customers ahead of the game with regard to the markets. They may fluctuate up or down, but we will help you to stay ahead of the curve in these market fluctuations. Our consistent growth and ability to deliver in-depth analyses and market insight has engaged genuine market players. They have faith in us to offer the data and information they require to make balanced and decisive marketing decisions.
More Posts By Prudour Private Limited