Direct-To-Consumer (DTC) Pet Food Market Sales to Top USD 18.6 BN by 2033, At a CAGR of 25.1% | Global Analysis by Market.us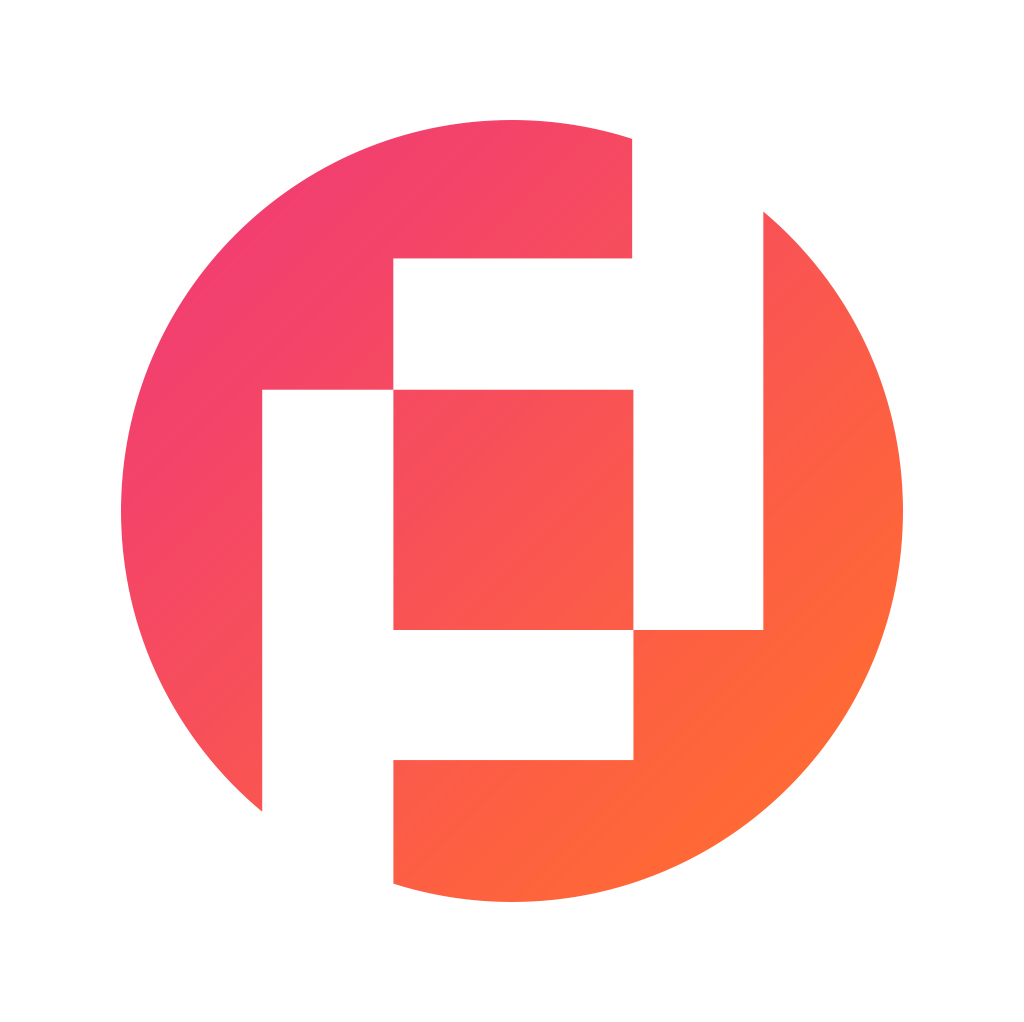 Prudour Private Limited
Updated · May 18, 2023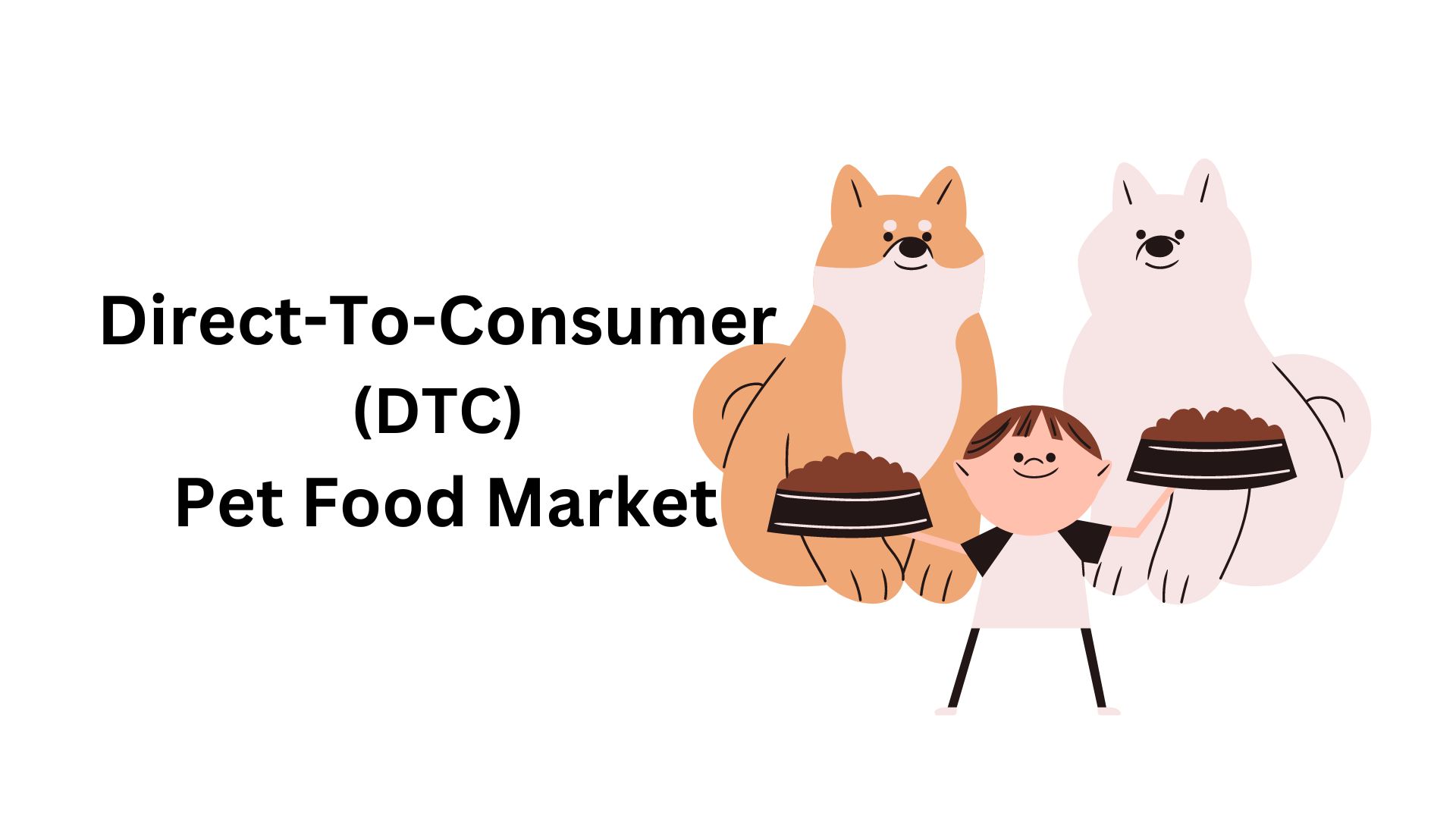 Market Overview
Published Via 11Press : The DTC Pet Food Market refers to the industry of pet food manufacturers that sell their products directly to consumers through online channels, bypassing traditional retail stores. This market has seen significant growth in recent years due to the convenience and accessibility it offers pet owners who are looking for high-quality, specialized diets for their pets.
One of the main advantages of the DTC Pet Food Market is that it allows manufacturers to have direct contact with their customers, which enables them to better understand their needs and preferences. This leads to more personalized products that cater precisely to individual pets' requirements. Additionally, these companies often use fresh ingredients sourced from local farms, ensuring a higher quality product than mass-produced commercial options.
In 2022, the Global Direct-To-Consumer (DTC)pet food market was valued at US$ 2.1 billion. Between 2023 and 2032, this market is estimated to register a CAGR of 25.1%.
Overall, the DTC Pet Food Market provides an alternative option for pet owners looking for healthier and more customized diets for their furry friends. With its emphasis on quality ingredients and personalized service, this market is poised for continued growth in the coming years as more consumers look towards online channels as a means of accessing premium pet food options.
Key Takeaway
By Type 2022. The food segment is expected to earn a part of 38.5 percent by 2022.
By Pet Type, the dog segment held a prominent share of the global direct-to-consumer(DTC) pet food market revenue share of 54.6% from 2023 to 2032.
In the case of health conditions, digestive health is the largest market share of revenue in 2022.
Through the Distribution Channel, the digital segment has taken over the market, with an impressive percentage of revenue, and is expected to grow at the highest CAGR between 2023 and 2032.
2022 was the year that North America dominated the market, with the largest percent of revenues at 37.5 percent..
Asia-Pacific was a major percentage of revenue 21.6 percent in 2022.
Request For Sample Report Here: https://market.us/report/direct-to-consumerdtc-pet-food-market/request-sample/
Regional Snapshot
North America: North America is an important marketplace for DTC pets food. 

It is home to a huge amount of pet owners that are seeking more easy and personal choices for pet food.

 

It is the United States, in particular, has an established electronic commerce infrastructure as well as a rising trend in online shopping which makes it an ideal marketplace for DTC brand names for pet food.

Europe: Europe is another major region for this DTC pet food industry. 

The countries like Europe, the United Kingdom, Germany, France, and the Netherlands are home to a large pet-owning rate, as well as an established online shopping scene.

 

European customers are increasingly taking advantage of the convenience offered by DTC pet food deliveries, as well as the possibility of accessing specific or special items.

Asia Pacific: The Asia Pacific region is seeing an increase in the DTC pet food industry due to factors like the rise in disposable incomes, urbanization as well as the growing popularity of shopping online. 

Countries such as China, Japan, South Korea, and Australia have been key players in the expansion of markets in the Asia Pacific region.

Latin America: Latin America is a new marketplace that is a potential market for DTC animal food. 

It is experiencing an increasing middle-class, growing Internet penetration and evolving consumer preferences.

 

Countries such as Brazil as well as Mexico provide an opportunity for DTC brands of pet food to increase their market share.

Middle East and Africa: The Middle East and Africa region has a lower share of the DTC market for pet food as compared with other regions. 

But, they have a growing opportunity as the adoption of e-commerce increases as pet owners are seeking the ease to have their pet's meals delivered to their homes.
Drivers
Convenience and Customization: Direct to Consumer (DTC) pet food markets have long been driven by convenience for pet owners. DTC brands allow customers to order pet food directly from home, saving both time and effort; plus many provide customization features so customers can tailor their pet's diet according to specific needs, preferences or dietary restrictions.
Growth of E-commerce Industry: E-commerce industry growth has become an essential force driving DTC pet food sales. Internet penetration, smartphone usage and shopping patterns have created an ideal platform for DTC brands to reach new audiences online; its convenience provides brands with multiple online platforms for connecting with consumers easily.
Rising Pet Ownership and Humanization: Rising pet ownership rates combined with humanization trends has driven an expansion in the Direct to Consumer Pet Food (DTC) pet food market. Pet owners increasingly see themselves as responsible for their pets as family members and are looking for high-quality personalized options when selecting food, and DTC brands provide premium or customized offerings in response.
Transparency and Trust: Direct to Consumer (DTC) pet food brands frequently focus on transparency when it comes to ingredient sourcing, production processes and ingredient quality – this promotes trust among pet parents concerned with food safety for their furry pals. DTC pet food providers can also provide customers with detailed information about ingredient sourcing practices as well as manufacturing standards – something many DTC pet food buyers appreciate greatly.
Restraints
Limited Brand Recognition: Compared to established pet food brands available in traditional retail channels, DTC pet food brands may face challenges in building brand recognition and trust among consumers. Established brands often have a longstanding presence and extensive marketing reach, making it harder for new DTC entrants to compete for consumer attention and loyalty.
Fulfillment and Delivery Logistics: Efficient and reliable fulfillment and delivery logistics are crucial for the success of DTC pet food brands. Ensuring that orders are processed accurately, packaged properly, and delivered on time can be a challenge, especially as the volume of orders increases. Brands must invest in robust logistics systems to provide a seamless customer experience.
Limited Physical Presence: Unlike traditional retail channels, DTC pet food brands may lack a physical presence where customers can physically see or interact with their products. This limitation can make it difficult for consumers to evaluate the product's quality, smell, or texture before making a purchase decision. Brands must rely on compelling product descriptions, images, and customer reviews to overcome this challenge.
Competition from Established Retail Channels: The DTC pet food market faces competition from established retail channels, including pet stores, supermarkets, and online marketplaces that offer a wide range of pet food options. These channels have long-standing relationships with customers and the advantage of shelf space and brand visibility, making it challenging for DTC brands to capture market share.
Cost and Pricing: Pricing can be a restraint for DTC pet food brands, especially when compared to conventional pet food available in retail channels. DTC brands often have higher production and operational costs due to their focus on premium ingredients and customization. Balancing affordability while maintaining quality can be a challenge for DTC brands.
Opportunities
Growing Pet E-commerce Market: The continued growth of the e-commerce market presents a significant opportunity for DTC pet food brands. With more pet owners embracing online shopping, DTC brands can leverage this trend to expand their customer base and reach new markets.
Personalization and Customization: Offering personalized and customized pet food options is a key opportunity for DTC brands. By tailoring products to meet specific dietary needs, preferences, and allergies of pets, DTC brands can differentiate themselves and attract pet owners seeking unique and specialized solutions.
Direct Customer Relationship: DTC pet food brands have the advantage of establishing a direct relationship with their customers. This provides opportunities for customer engagement, feedback, and loyalty-building initiatives, such as personalized recommendations, subscription services, and exclusive offers.
Consumer Education and Transparency: Educating consumers about the benefits of DTC pet food, including ingredient transparency, sourcing practices, and manufacturing processes, can be an opportunity for brands to build trust and differentiate themselves in the market. Providing clear and detailed information about the nutritional value and quality of their products can help educate and attract conscious pet owners.
Expansion into Niche and Specialty Segments: DTC brands have the flexibility to cater to niche and specialty segments within the pet food market. This includes targeting specific pet health conditions, breed-specific nutritional needs, or organic and natural product preferences. By focusing on specific segments, DTC brands can tap into underserved markets and build a loyal customer base.
Make an inquiry before picking up this report @ https://market.us/report/direct-to-consumerdtc-pet-food-market/#inquiry
Challenges
Brand Awareness and Trust: Building brand awareness and establishing trust among pet owners can be a significant challenge for DTC pet food brands. Overcoming the perception that established retail channels offer more reliable and trustworthy options requires effective marketing strategies, customer testimonials, and transparent communication about product quality and safety.
Fulfillment and Logistics: Efficient fulfillment and logistics operations are crucial for DTC brands to meet customer expectations. Handling and delivering orders promptly, accurately, and safely can be challenging, especially as order volumes increase. Investing in robust fulfillment and logistics systems is essential to maintain a positive customer experience.
Competition from Traditional Retail Channels: DTC pet food brands face competition from traditional retail channels, including pet stores, supermarkets, and online marketplaces. These channels often have established customer bases, brand recognition, and competitive pricing. DTC brands must differentiate themselves through unique offerings, exceptional customer service, and effective marketing strategies.
Quality Control and Ingredient Sourcing: Ensuring consistent quality control and reliable ingredient sourcing can be a challenge for DTC pet food brands. Maintaining the integrity and safety of ingredients throughout the supply chain is crucial to deliver high-quality products to customers. Establishing strong relationships with trusted suppliers and implementing rigorous quality assurance processes is essential.
Pricing and Affordability: DTC pet food brands may face challenges in balancing pricing and affordability. While customization and premium ingredients are valued by pet owners, it is important to offer products at competitive prices to attract a broader customer base. Striking the right balance between quality, customization, and affordability can be a challenge for DTC brands.
Key Market Players
Nestle S.A.
General Mills, Inc.
Mars, Incorporated
Hill's Pet Nutrition, Inc.
Diamond Pet Foods, Inc.
Wellness Pet Company
The Farmers Dog Inc.
Jinx Inc.
The J.M. Smucker Company
Other Key Players
Key Market Segments
By Type
By Pet
By Health Condition
Nutrition
Digestive Health
Heart Health
Dental Health
Skin Problems
Stress
Joint Health
Allergies
Other Health Conditions
By Distribution Channel
Online Channel
Offline Channel
Top Impacting Factors
E-commerce Growth: The overall growth of the e-commerce industry is a significant factor impacting the DTC pet food market. Increasing internet penetration, technological advancements, and changing consumer behavior have led to a rise in online shopping, providing a favorable environment for DTC pet food brands to reach a wider customer base.
Changing Consumer Preferences: Shifts in consumer preferences towards convenient shopping, personalized experiences, and healthier options for their pets are driving the growth of the DTC pet food market. Pet owners are increasingly seeking direct access to high-quality, customized pet food products that cater to their pets' specific dietary needs and preferences.
Humanization of Pets: The humanization trend, where pets are considered part of the family and treated as companions, has a significant impact on the DTC pet food market. Pet owners are willing to invest in premium and specialized pet food options to ensure their pets' health and well-being, aligning with the principles of human-grade and natural ingredients.
Ingredient Transparency and Trust: Transparency and trust in the pet food industry are crucial factors impacting the DTC market. Pet owners are increasingly concerned about the quality and safety of pet food products. DTC pet food brands that provide transparent information about their ingredients, sourcing practices, and manufacturing processes can gain the trust of consumers.
Convenience and Personalization: Convenience and personalization are driving factors in the DTC pet food market. Pet owners value the convenience of ordering pet food online and having it delivered directly to their doorsteps. Additionally, the ability to personalize pet food based on specific dietary requirements or preferences is highly appealing to consumers.
Recent Developments
October 2022 Wild Earth develops the "First-Ever" chicken broth that is made of cells that is marketed to the pet food business.
October 2022 –BrightPet created Bravo pet food products to increase its freeze-dried and frozen pet food portfolio.
Report Scope
| | |
| --- | --- |
| Report Attribute | Details |
| The market size value in 2022 | USD 2.1 Bn |
| Revenue Forecast by 2032 | USD 18.6 Bn |
| Growth Rate | CAGR Of 25.1% |
| Regions Covered | North America, Europe, Asia Pacific, Latin America, and Middle East & Africa, and Rest of the World |
| Historical Years | 2017-2022 |
| Base Year | 2022 |
| Estimated Year | 2023 |
| Short-Term Projection Year | 2028 |
| Long-Term Projected Year | 2032 |
Frequently Asked Questions 
Q: What is the current size of the DTC Pet Food Market?
A: The Global DTC Pet Food Market size is USD 2.1 Billion in 2022.
Q: What is the projected growth rate for DTC Pet Food Market?
A: The DTC Pet Food Market is expected to grow at a CAGR of 25.1% from 2023 to 2032.
Q: What are some of the key players in the DTC Pet Food Market?
A: Some of the key players in the DTC Pet Food market include Nestle S.A., General Mills, Inc., Mars, Incorporated, Hill's Pet Nutrition, Inc., Diamond Pet Foods, Inc., Wellness Pet Company, The Farmers Dog Inc., Jinx Inc., The J.M. Smucker Company, Other Key Players
Contact:
Global Business Development Team – Market.us
Market.us (Powered by Prudour Pvt. Ltd.)
Send Email: [email protected]
Address: 420 Lexington Avenue, Suite 300 New York City, NY 10170, United States
Tel: +1 718 618 4351
Website: https://market.us
Content has been published via 11press. for more details please contact at [email protected]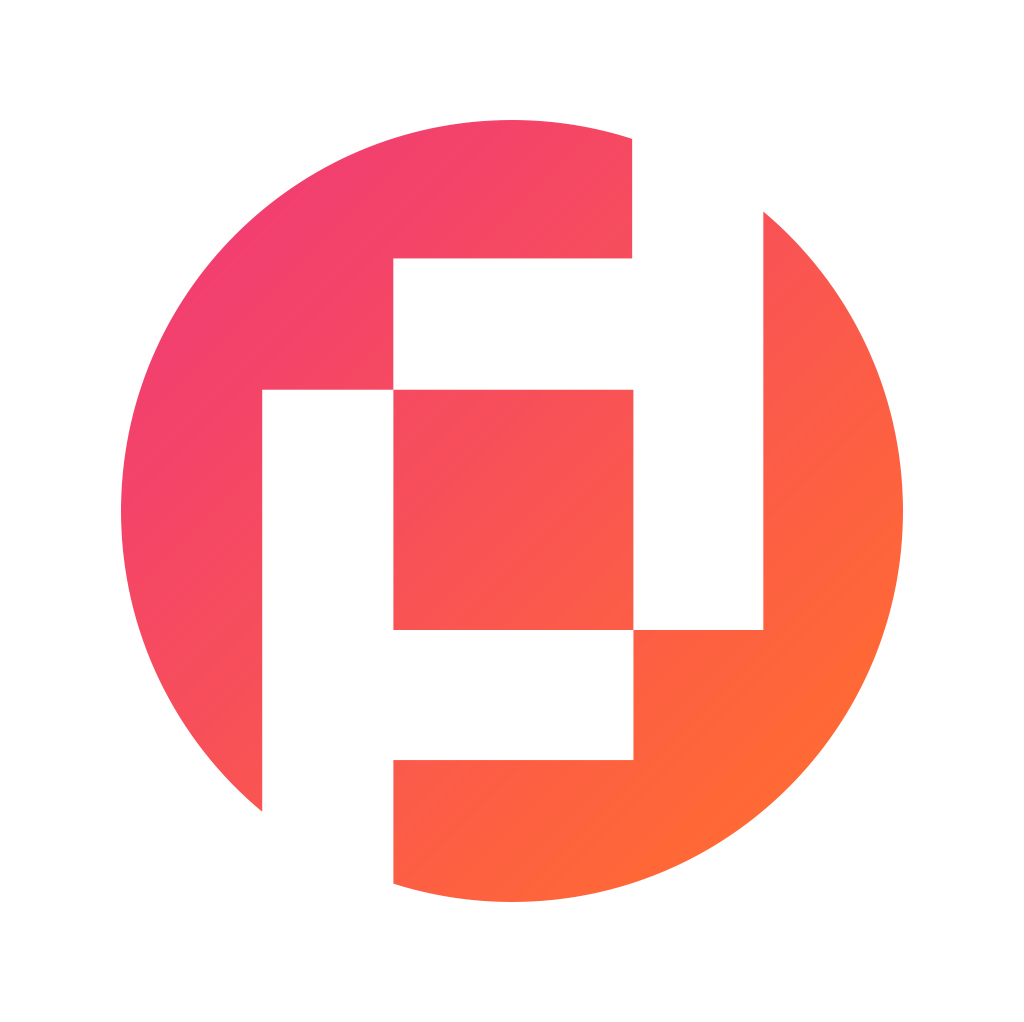 Prudour Private Limited
The team behind market.us, marketresearch.biz, market.biz and more. Our purpose is to keep our customers ahead of the game with regard to the markets. They may fluctuate up or down, but we will help you to stay ahead of the curve in these market fluctuations. Our consistent growth and ability to deliver in-depth analyses and market insight has engaged genuine market players. They have faith in us to offer the data and information they require to make balanced and decisive marketing decisions.
More Posts By Prudour Private Limited