Eyewear Market Projected To Reach a Revised Size Of USD 236.0 Billion By 2032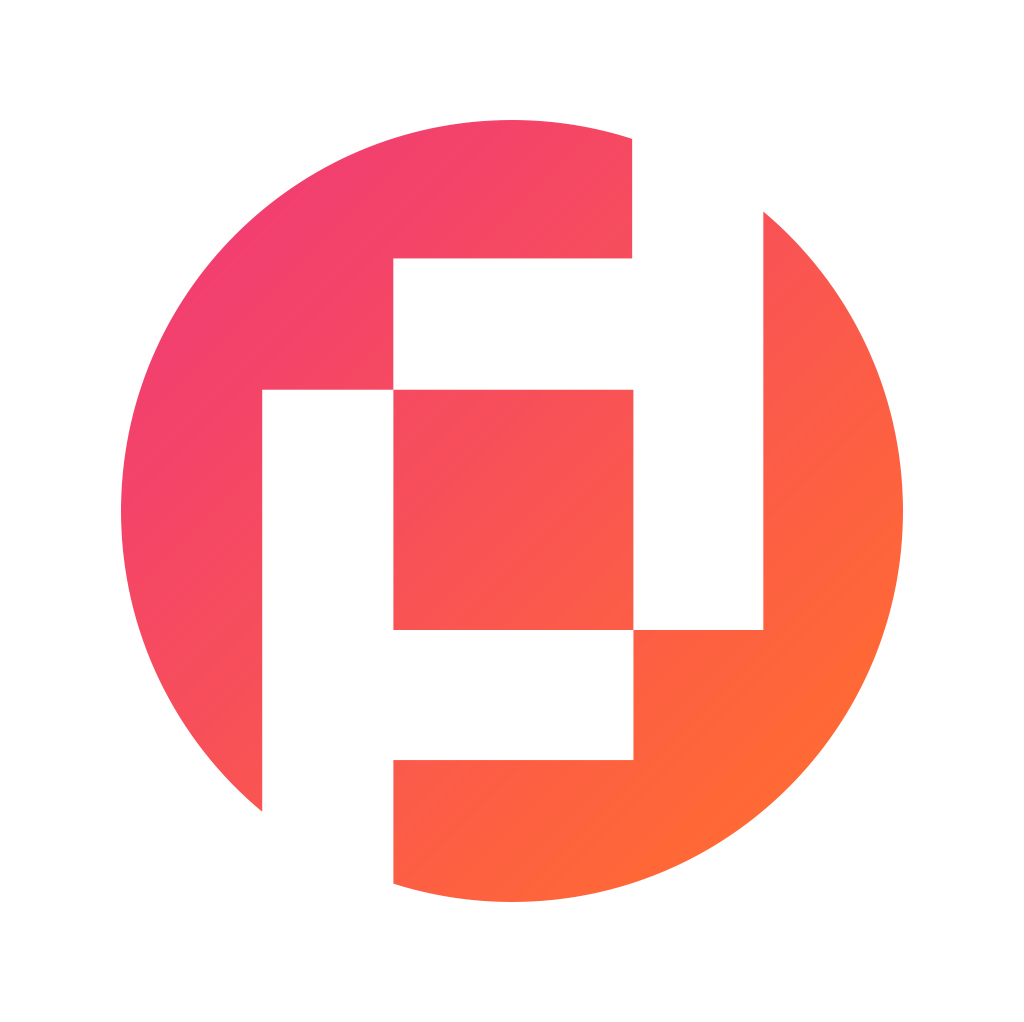 Prudour Private Limited
Updated · Jun 09, 2023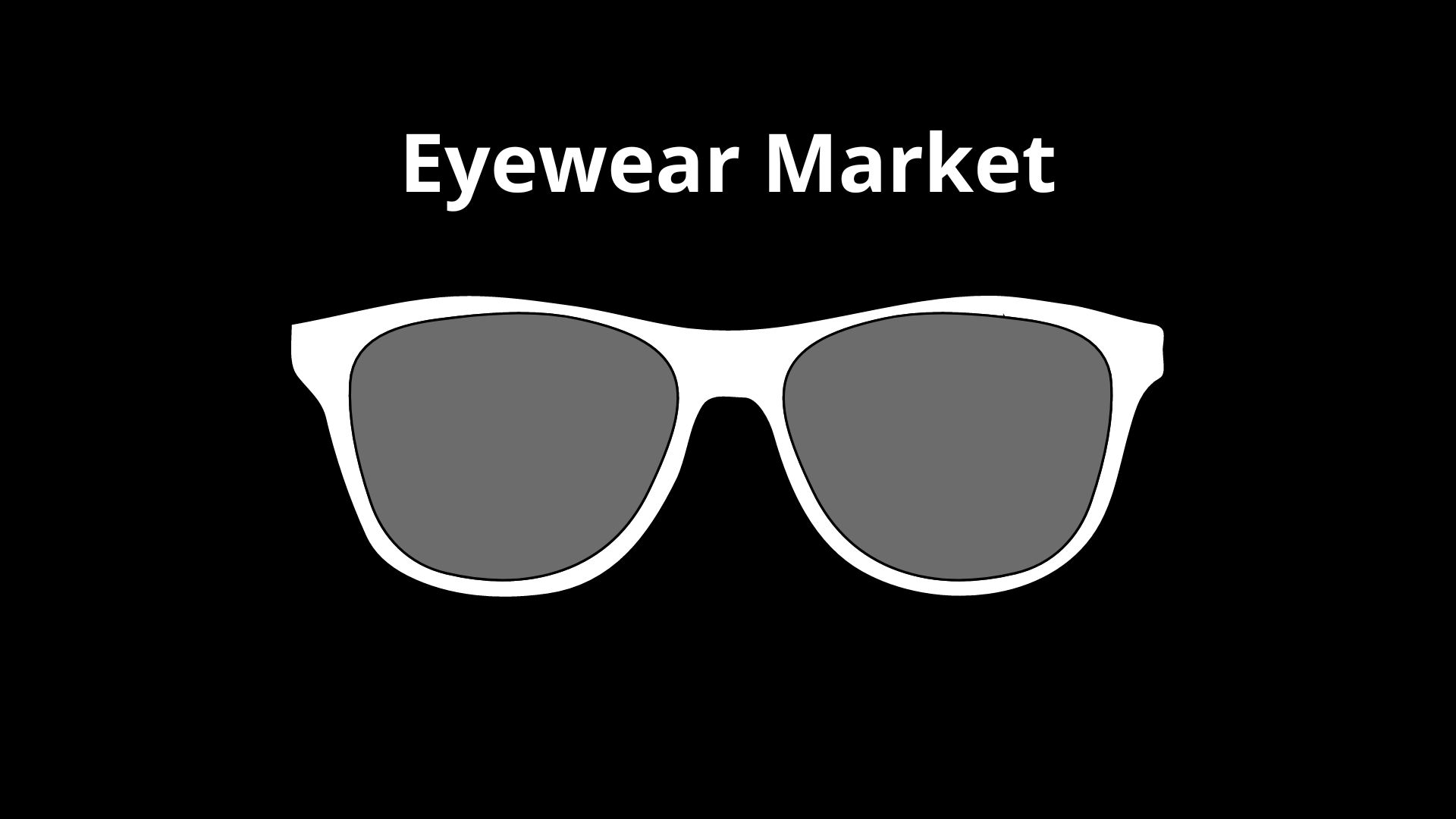 WHAT WE HAVE ON THIS PAGE
Market Overview
Published Via 11Press : The term Eyewear Market is an industry that engages with the manufacturing, distribution, and sales of various kinds of eyewear items, which include lenses, glasses, sunglasses, lenses, as well as related accessories. The majority of eyewear is designed to fix vision problems and protect eyes from damaging UV radiation and improve visual aesthetics.
The market for eyewear has seen substantial growth in recent years because of the rising prevalence of eye-related diseases increasing awareness of the health of eyes, evolving trends in fashion, and the aging number of people. In addition, advancements in technology for lenses, frame designs, and production processes are also contributing to the growth of the market.
Request For Sample Report Here: https://market.us/report/eyewear-market/#requestSample
Key Takeaways
Growing Market Size: The eyewear market has been expanding steadily due to factors like increasing vision-related disorders, rising awareness of eye health, and changing fashion trends. The market is expected to continue growing in the coming years.
Vision Correction Dominates: Prescription glasses, including both single-vision and multifocal lenses, represent a significant portion of the eyewear market. The demand for prescription glasses is driven by the increasing prevalence of refractive errors and the aging population.
Fashion and Style: Eyewear has become a fashion accessory, with consumers seeking stylish frames that complement their personal style. Design, brand image, and aesthetics play a crucial role in consumer preferences and purchasing decisions.
Digital Eyestrain and Blue Light Protection: With the rise of digital devices, there is a growing concern about the effects of blue light emitted by screens on eye health. This has led to an increased demand for eyewear products with blue light-blocking properties to reduce digital eyestrain.
Online Retail Growth: The eyewear market has witnessed significant growth in online retail channels. E-commerce platforms offer convenience, a wide range of options, and competitive prices, attracting a growing number of consumers to purchase eyewear online.
Regional Analysis
North America: North America has long been considered an established and mature eyewear market, particularly the United States and Canada, both being major contributors. Factors including large populations, abundant disposable income, growing awareness about eye health issues among fashionable consumers, technology advancement, and established eyewear makers all play key roles in its expansion.
Europe: Europe is another key market for glasses. Germany, France, Italy as well as European nations including Britain boast strong eyewear industries due to the prevalence of vision problems among their aging populations as well as growing fashion-conscious populations with access to well-known premium brand name eyewear offerings and innovative eyewear demands. Furthermore, increased awareness of UV protection also plays a factor in driving this sector forward.
Asia-Pacific: Eyewear Demand Has SkyrocketedThe Asia-Pacific region is experiencing significant increases in eyewear demand. States such as China, India, Japan, South Korea, and Australia have been major contributors to this growth of eyewear sales; large populations, rapid urbanization, rising disposable income, and changing ways of living all add fuel to this increase in the need for eyewear purchases; increasing awareness about eye health as well as fashion conscious consumers driving the growth of online retailers are contributing further bolster this segment's market presence.
Latin America: Latin America has emerged as an impressive market for sunglasses sales. Brazil, Mexico, Argentina, and Colombia all play major roles in Latin American sunglass sales growth due to increasing middle-class numbers, disposable income growth, and awareness about eye health issues all contributing factors to market development in this region. Furthermore, sun exposure creates additional demand for protection by wearing sunglasses in this part of the world.
Middle East and Africa: Eyewear market growth within this region continues apace with states such as United Arab Emirates, Saudi Arabia, South Africa, and Nigeria serving as major markets in this regard. Rising eye disorders due to lifestyle changes as well as fashion-minded individuals have all played an instrumental role in driving this expansion of this sector of industry.
Drivers
Increased Prevalence of Vision Disorders: With increasing instances of vision disorders like myopia, hyperopia, astigmatism, and presbyopia among global populations aging over time, demand for corrective eyewear solutions such as glasses or contact lenses continues to surge forward.
Steadily Rising Awareness of Eye Health: Growing awareness about the significance of maintaining good eye health through regular examinations has resulted in greater demand for protective and vision correction eyewear products to preserve good vision health and avoid potential eye problems. People have become more proactive about seeking vision correction or protective eyewear to keep themselves looking their best and avoid future vision complications.
Fashion and Lifestyle Trends: Eyewear has quickly become an essential fashion statement due to changing fashion trends and consumer tastes. People look for eyewear products that not only correct vision problems but also enhance their personal style and overall appearance – fashion-conscious individuals frequently own multiple pairs to match different occasions or outfits.
Technological Advancements: Recent advances in lens materials, coatings, and manufacturing technology have significantly advanced eyewear products' quality and functionality. Innovative lens designs such as high index lenses, progressive lenses, and photochromic lenses deliver improved visual clarity and comfort, with smart eyewear featuring features like augmented reality fitness tracking connectivity driving market growth further.
Aging Population: Aging populations worldwide have long been seen as driving eyewear market growth. With increasing age comes an increased risk for vision problems related to age such as presbyopia. Therefore, as people get older they become increasingly susceptible to vision disorders that necessitate solutions like multifocal lenses, bifocals, or reading glasses to meet individual vision requirements.
Make an Inquiry Before Picking Up This Report @ https://market.us/report/eyewear-market/#inquiry
Restraints
Counterfeit and Low-Quality Products: Eyewear markets face an ongoing struggle against counterfeit products and subpar replicas that often mimic popular brand name eyewear but lack adequate vision correction or protection features. Counterfeit eyewear poses serious health risks to users while undermining sales of legitimate eyewear brands and their reputations.
Branded Eyewear Is Expensive: Eyewear from luxury and designer brands is typically expensive. Their higher costs may limit affordability for certain consumer groups and influence purchasing decisions; price sensitivity could cause these consumers to opt for cheaper alternatives or delay making purchases, inhibiting market expansion.
Lack of Eye Care Awareness in Developing Regions: Unfortunately, developing regions often struggle with a lack of education regarding eyecare practices and regular examinations – this can reduce demand for eyewear products as individuals may opt out of vision correction or protective eyewear, leading to decreased market penetration and diminishing their likelihood of buying the same.
Limited Access to Eye Care Services: Eye care services such as optometrists and ophthalmologists may be inaccessible in certain regions, particularly rural ones, which prevents individuals from receiving proper eye exams, prescriptions, and fitting services, impacting adoption rates of eyewear products.
Opportunities
Growing Demand for Fashionable Eyewear: With an increased emphasis on fashion and personal style comes opportunities for eyewear companies to provide fashionable frames at competitive prices. Collaborations between eyewear brands and fashion designers, influencers, or celebrities may result in unique eyewear collections designed specifically to appeal to fashion-conscious customers.
Technological Advancements: Technological advancements provide eyewear manufacturers with ample opportunities for innovation, such as developing smart eyewear with features such as AR/VR compatibility, fitness tracking capabilities, and biometric monitoring. Integrating technology can enhance functionality, convenience, and user experience and attract tech-savvy consumers to eyewear brands that boast them.
Rising Trend of E-Commerce Retailing: E-commerce platforms present eyewear brands with opportunities to expand their global customer reach, tapping into convenient product selection and personalized shopping experiences online channels offer. Brands can utilize these channels as platforms to engage with their customer base through virtual try-on options or provide tailored eyewear solutions.
Focusing on Sustainability: With increasing consumer interest and concern regarding sustainability comes an opportunity for eyewear brands to adopt eco-friendly practices such as using recyclable materials, creating recycling programs for frames and lenses, as well as sustainable manufacturing processes. Eyewear options with ethical or eco-conscious practices may attract those consumers looking for products.
Challenges
Counterfeit and Imitation Products: Counterfeit and imitation eyewear products represent an emerging threat in the market, undercutting brand image and sales while raising serious safety and compliance issues for industry standards. Counteracting counterfeit eyewear requires increased awareness, stringent regulations, and effective enforcement measures in place to combat its proliferation.
Price Sensitivity: Price sensitivity among consumers can present an ongoing challenge when purchasing eyewear brands that cost more, potentially hindering market penetration as some individuals might opt for cheaper alternatives or delay purchasing eyewear altogether. Therefore, finding a balance between cost, brand value, and quality becomes key when catering to different consumer groups.
Competition in Eyewear Market: Competition within the eyewear market can be fierce, with various global and regional players competing fiercely for market share. Established brands, luxury labels, newcomers to the market, as well as established ones looking for consumer loyalty are all jostling for consumers' consideration and attention – so standing out in such an oversaturated sector requires multiple strategies such as brand differentiation, staying informed on fashion trends and investing in marketing/advertising activities to stand out.
Rapid Change in Fashion Trends and Consumer Preferences: Eyewear brands must adapt quickly to changes in fashion trends and consumer preferences in order to stay relevant, satisfying consumer requests for fashionable frames with innovative designs, customization features, and fashionable frames with customization capabilities that remain fashionable over time. Maintaining this relevancy requires constant research, product development, production process agility, and product diversification processes – three key ingredients required in keeping consumers coming back for more!
Recent Development
Digital Transformation: The eyewear industry has taken to digitalization in many areas of online retailing and virtual try-on technologies with great strides forward, such as virtual try-on. Many eyewear brands and retailers have enhanced their presence online by adding virtual try-on tools like AR or VR, providing customers with virtual try-on technology for virtual augmented or VR frames try on. The COVID-19 pandemic further hastened this shift as more consumers choose online shopping than before.
Sustainability Initiatives: There has been an ever-increasing focus on sustainability within the eyewear industry. Many eyewear brands now utilize eco-friendly materials like recycled plastics and biodegradable acetate in frame production; others even have recycling programs set up so old eyewear can be collected, recycled, or repurposed into something useful again – with increasing demands among environmentally-minded consumers for socially and ecologically-conscious options for eyewear purchases.
Smart Eyewear: Smart glasses that offer advanced features such as activity tracking, augmented reality (AR) displays and wireless connectivity have taken off over recent years, offering innovative functionalities beyond traditional vision correction to consumers in healthcare, sports, and entertainment industries alike. These modern products aim to offer additional functionalities beyond vision correction; providing additional functions beyond vision correction that appeal to tech-savvy individuals as well as industries including healthcare and sports.
Blue Light Filtration: As screen time has increased thanks to digital devices, awareness has grown of its negative impacts on eye health. Many eyewear brands now provide lenses with blue light filtering properties in order to reduce eye strain and guard against potential long-term risks; blue light protection has become one of the sought-after features in eyewear for people who spend extended time looking at screens.
Report Scope
| | |
| --- | --- |
| Report Attribute | Details |
| The market size value in 2022 | USD 125.4 Bn |
| Revenue Forecast by 2032 | USD 236.0 Bn |
| Global Market Growth Rate (2023 to 2033) | CAGR Of 6.7% |
| Regions Covered | North America, Europe, Asia Pacific, Latin America, and Middle East & Africa, and Rest of the World |
| Historical Years | 2017-2022 |
| Base Year | 2022 |
| Estimated Year | 2023 |
| Short-Term Projection Year | 2028 |
| Long-Term Projected Year | 2032 |
Key Market Segments
Listed below are some of the most prominent eyewear industry players.
Johnson & Johnson Vision Care, Inc.
ESSILORLUXOTTICA
CooperVision
Carl Zeiss AG.
Bausch & Lomb Inc.
Safilo Group S.p.A.
Charmant Group
CIBA VISION
De Rigo Vision S.p.A
Fielmann AG
Marchon Eyewear, Inc.
Other Key Players
Segment Based on Product
Spectacles
Frames
Lenses
Sunglasses
Plano
Prescription
Toric
Multifocal
Sphere
Other Product Types
Segment Based on Gender
Segment Based on Distribution Channel
Optical Stores
Independent Brand Showrooms
Online Stores
Retail Stores
Frequently Asked Questions
Q. What is the eyewear market?
A. The eyewear market refers to an industry involved with producing, distributing, and selling eyeglasses, sunglasses, and contact lenses as well as vision correction or protection products like vision correctors or protective eyewear products such as anti-glare lenses.
Q. What are the drivers of eyewear market growth?
A. The primary drivers for growth include an increasing prevalence of vision problems, rising awareness about eye health issues, fashion trends, technological innovations, and changing consumer demographics.
Q. What are the primary restraints on the eyewear market?
A. Among these may include counterfeit and low-quality products, high costs of brand eyewear, limited eye care awareness in certain regions, limited access to eye care services, cultural and social factors influencing adjustment periods as well as rapid technological changes as well as regulatory compliance issues.
Q. What opportunities exist within the eyewear market? 
A.The eyewear market presents numerous opportunities, including rising demand for fashionable eyewear, technological developments such as smart eyewear and rising popularity of online retail; increased focus on sustainability issues due to an aging population; expansion into emerging markets such as Blue Light Protection or even partnerships with healthcare providers as well as niche market expansion.
Q. What have been recent trends and developments in the eyewear market?
A. Recent trends include digital transformation, sustainability initiatives, smart eyewear with blue light filtering technology, collaborations, and limited edition collections from fashion-forward designers as well as online prescription services that support sustainable packaging are just some of the developments within the eyewear market.
Contact:
Global Business Development Team – Market.us
Market.us (Powered by Prudour Pvt. Ltd.)
Send Email: [email protected]
Address: 420 Lexington Avenue, Suite 300 New York City, NY 10170, United States
Tel: +1 718 618 4351
Website: https://market.us
Content has been published via 11press. for more details please contact at [email protected]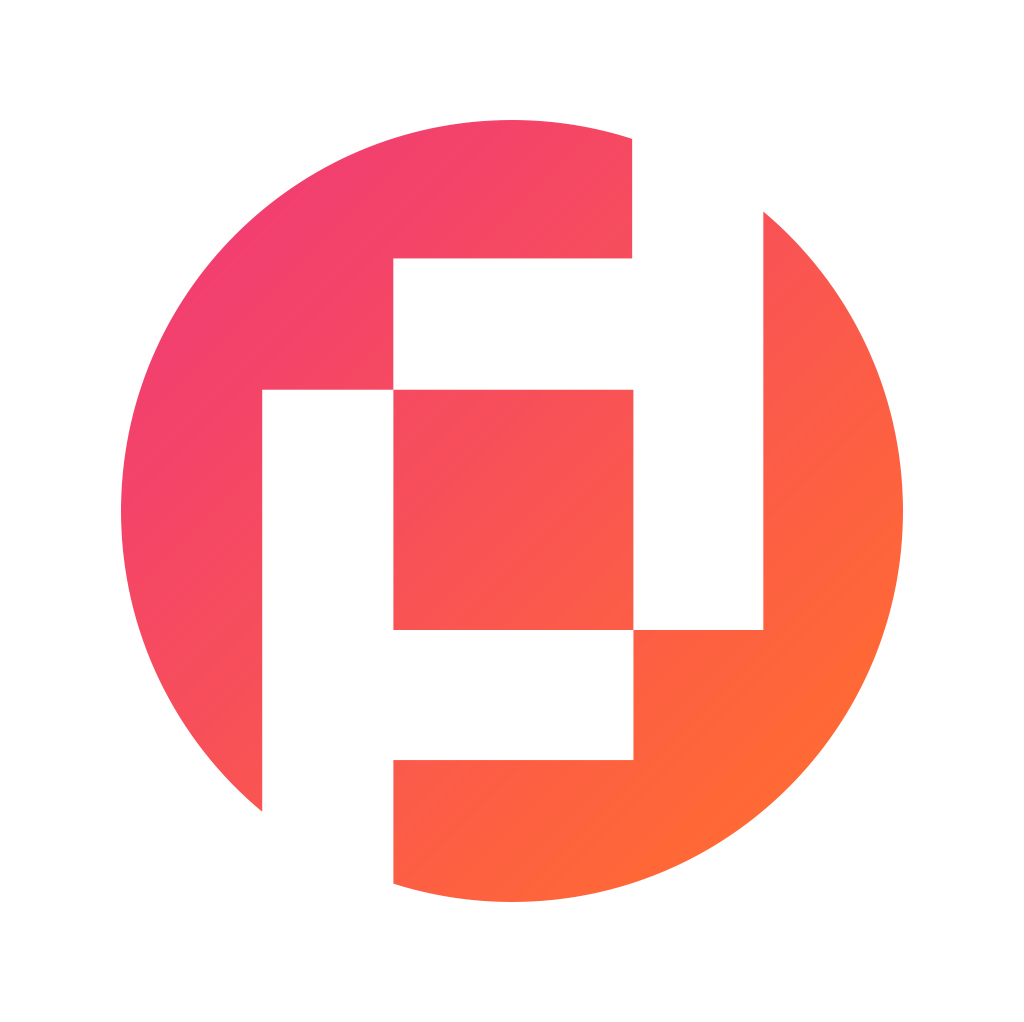 Prudour Private Limited
The team behind market.us, marketresearch.biz, market.biz and more. Our purpose is to keep our customers ahead of the game with regard to the markets. They may fluctuate up or down, but we will help you to stay ahead of the curve in these market fluctuations. Our consistent growth and ability to deliver in-depth analyses and market insight has engaged genuine market players. They have faith in us to offer the data and information they require to make balanced and decisive marketing decisions.
More Posts By Prudour Private Limited