Gaming Laptop Market Size is valued at USD 9.07 Billion in 2023, growing at a CAGR of 6.5%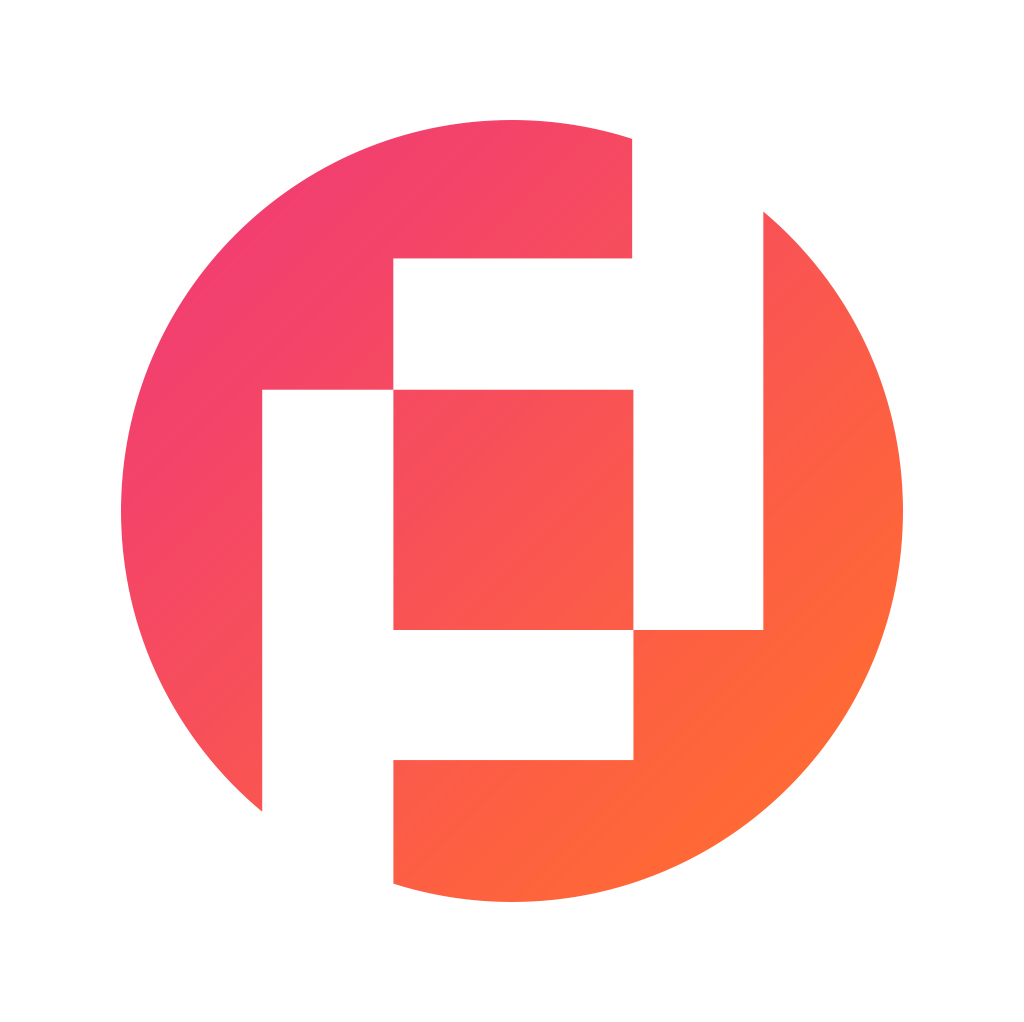 Prudour Private Limited
Updated · Apr 11, 2023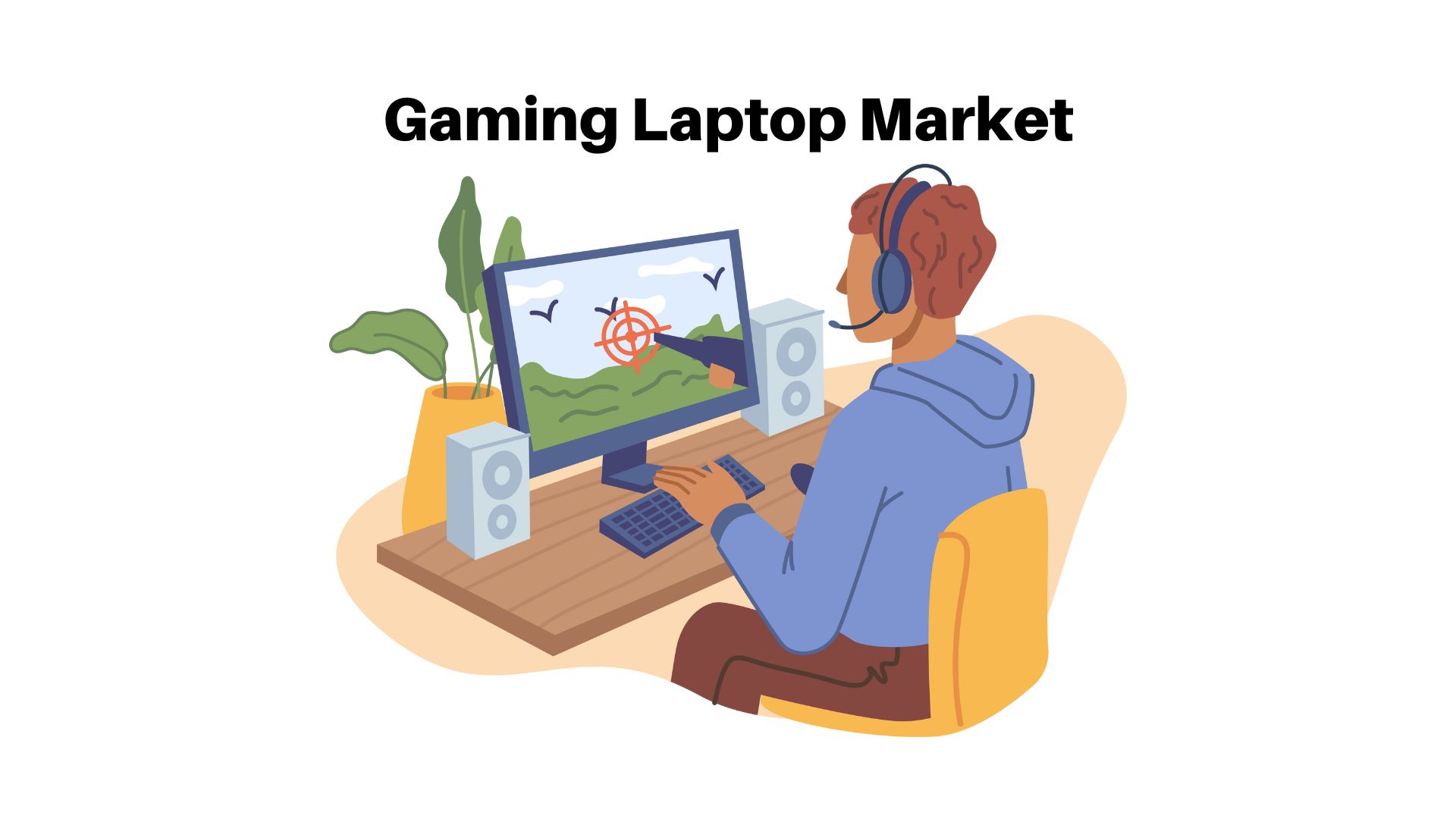 WHAT WE HAVE ON THIS PAGE
Market Overview
Published Via 11Press: The gaming laptop market has seen tremendous growth as more consumers search for high-performance machines that can keep up with today's video game demands. Esports' rising popularity has contributed to this demand for powerful laptops with smooth gameplay and responsive controls. Furthermore, online streaming platforms like Twitch and YouTube Gaming have created an additional demand for gaming laptops capable of streaming and video production tasks. The gaming laptop space is highly competitive, boasting various manufacturers offering products at various price points; popular brands include ASUS, MSI, Alienware, Acer, and Razer.
The Global Gaming Laptop Market size is expected to expand at a compound annual growth rate (CAGR) of 6.5% from 2023 through 2033, rising from USD 9.07 billion in 2023 to reach USD 17.03 billion by 2033.
Gaming laptops often feature top-of-the-line components like powerful CPUs, dedicated graphics cards, and fast SSD storage. Furthermore, they often come equipped with advanced cooling systems to prevent overheating during intense gaming sessions. One challenge facing the gaming laptop market is its rapid technological progress. As new hardware and software solutions are released, gamers are always on the lookout for machines that provide them with the optimal gaming experience. Despite these obstacles, analysts anticipate the gaming laptop market to keep growing over the coming years due to the rising popularity of gaming and esports as well as ongoing improvements in hardware and software technology.
Key Takeaways
The gaming laptop market is growing rapidly and is expected to keep doing so in the foreseeable future. This space is highly competitive with numerous companies offering high-performance gaming laptops at various price points. Demand has been driven up due to esports' growth as well as general gaming popularity. When purchasing a gaming laptop, consumers typically take into account factors like performance, graphics quality, display quality, battery life and portability when making their decision.
Gaming laptops featuring top-of-the-line graphics cards, such as NVIDIA GeForce RTX and AMD Radeon RX, are becoming more common. The trend toward thinner and lighter gaming laptops has driven innovation in cooling systems, battery technology, and design. In addition to traditional gaming laptops, companies are also offering gaming-focused variants of ultrabooks and 2-in-1 laptops.
The COVID-19 pandemic has driven up demand for gaming laptops as more people are staying home and seeking entertainment options. Some of the major players in this market include Acer, ASUS, Dell, HP, Lenovo, MSI and Razer. With new technologies being introduced regularly to meet gamers' needs, expect the gaming laptop market to continue its upward trajectory.
Request For Sample Report Here: https://marketresearch.biz/report/gaming-laptop-market/request-sample/
Regional Snapshot
The gaming laptop market is a growing industry globally, with strong demand from gamers and esports enthusiasts.
North America:
The North American gaming laptop market is the largest in the world, with the United States leading its growth. This high adoption of gaming laptops can be attributed to top brands such as Dell, HP, ASUS and MSI's presence in the region. Furthermore, esports tournaments have grown increasingly popular over time with an accompanying rise in demand for high-performance gaming laptops.
Europe:
Europe is the second-largest market for gaming laptops, with countries like the United Kingdom, Germany, and France leading the charge. The increasing adoption of advanced technologies like virtual reality as well as increased interest from casual gamers and esports enthusiasts have all played a role in this region's expansion in this space.
Asia-Pacific:
The Asia-Pacific region is one of the fastest-growing markets for gaming laptops, with countries like China, Japan, South Korea, and India leading the charge. The rising popularity of esports tournaments and rising demand for high-performance gaming laptops have contributed to this growth in this region. Furthermore, increasing disposable income levels and shifting lifestyle preferences among consumers within this area have further fuelled demand for gaming laptops.
Latin America:
The gaming laptop market in Latin America is growing rapidly, with Brazil, Mexico, and Argentina leading the charge. Young adults' increasing interest in gaming and esports coupled with more affordable gaming laptops has fuelled this expansion within the region.
Middle East and Africa:
The Middle East and Africa region has a small but growing market for gaming laptops, with countries like Saudi Arabia, South Africa, and the UAE leading the charge. Young adults are becoming more interested in gaming and esports due to the rising adoption of gaming and esports among them, as well as the increased demand for high-performance gaming laptops. Unfortunately, the prices of gaming laptops may be prohibitively expensive or limited in certain countries due to limited supply.
Drivers
Gaming Laptop Production and Uses
In recent years, the gaming laptop market has experienced rapid growth due to rising interest in PC gaming and demand for powerful yet portable gaming devices.
Gaming laptops typically boast top-of-the-line components like dedicated graphics cards, fast processors, and ample memory/storage – all of which contribute to their hefty price point. Due to these specifications, gaming laptops tend to be heavier and bulkier than regular laptops due to their heavy weight. However, thanks to advances in technology manufacturers can now create thinner and lighter models without sacrificing performance.
Gaming laptops are specifically designed for gaming and offer a more immersive and enjoyable experience than traditional laptops or desktops. They are capable of running the latest games at high resolutions and frame rates, ensuring gamers enjoy smooth lag-free gameplay. Furthermore, gaming laptops can also be utilized for other demanding tasks like video editing, 3D modeling, and rendering due to their powerful hardware configurations.
The demand for excipients in the Gaming Laptop market
Excipients are commonly utilized in the pharmaceutical industry as inactive ingredients in medications, such as fillers or binders. Unfortunately, they are rarely seen on gaming laptops.
Gaming laptops require high-performance hardware components like processors, graphics cards and memory modules. These components are usually made out of metals, plastics or other specialized materials which can withstand extreme temperatures while offering excellent electrical conductivity.
However, some materials used in the production of gaming laptops may have regulatory restrictions such as those regarding lead and cadmium under RoHS (Restriction of Hazardous Substances). In such cases, manufacturers must abide by such regulations and use alternate materials or processes that do not utilize restricted substances.
Restraints
Price: Gaming laptops tend to be pricier than regular laptops due to their high-performance components, such as graphics cards and processors. Unfortunately, this high price may make them inaccessible to a wider range of people, thus restricting their market potential.
Battery Life: Gaming laptops typically have shorter battery lives due to their high-performance components and power consumption. This can be an issue for gamers who require long gaming sessions without needing to plug in their laptops.
Portability: Gaming laptops tend to be larger and heavier than regular laptops due to their high-performance components, making them less suitable for on-the-go gaming.
Upgradeability: Gaming laptops are not typically upgradeable, which could reduce their lifespan and value. Upgrades may also need professional assistance which could prove expensive and time-consuming.
Heat: Gaming laptops equipped with high-performance components tend to generate a lot of heat, which can affect performance and reduce their lifespan. This may also make these laptops uncomfortable to use if played for prolonged periods.
Opportunities
High-Performance Laptop Demand is Growing: The need for laptops that can handle demanding tasks like gaming or video editing has increased as more people work and play video games from home. To accommodate this expanding demand, companies can now create laptops with strong graphics cards, quick processors, and high-quality displays.
Rise of eSports: Gaming laptops are becoming a necessary piece of gear for professional gamers as the eSports industry continues to take off. Companies may soon have the opportunity to create laptops expressly for competitive gaming, giving them a special chance.
Design Innovation: Gaming laptops should look fantastic in addition to being very functional. Businesses have the chance to create gaming laptops with distinctive looks that distinguish them from their competitors.
Rise of Cheap Gaming Laptops: While high-end gaming laptops continue to be in high demand, the market for purchasers on a tighter budget is also growing. This expanding demand will be advantageous for businesses that can produce high-performance gaming laptops at more affordable prices.
Expansion into Developing Markets: To capitalise on the increased demand for high-performance devices and to increase sales, gaming laptop manufacturers could consider expanding into developing regions like Asia and South America. Manufacturers can profit by expanding into these nations as they continue to develop.
Challenges
Negative Effects
Gaming laptops tend to be pricey, with some models going for as much as $2,000. This high cost may make them unattainable for some who would love to play games but cannot stomach the financial strain. The production of gaming laptops may have an adverse effect on the environment.
Materials like metals, plastics and chemicals used in production can have detrimental effects; moreover, disposing electronic waste can also pose environmental hazards.  Gaming laptops may encourage excessive technology use, leading to issues like eye strain, back pain and poor posture.
They may also contribute to sedentary lifestyles which have detrimental effects on physical and mental wellbeing. Gaming laptops can become addictive for some individuals, leading to issues such as neglect of responsibilities, social isolation and financial strain.
Recent Developments
As esports and gaming have become more popular, demand for gaming laptops has skyrocketed. Increasingly individuals are looking for mobile, powerful gadgets that can play challenging games. To increase performance and battery life, manufacturers are constantly updating the technology in gaming laptops with faster processors, better graphics cards, and energy-efficient cooling systems. All gamers benefit from more responsive gaming experiences as a result. The gaming laptop market has recently witnessed an increase in fierce competition as new competitors have entered and incumbent brands have worked to maintain an advantage over their rivals. This has encouraged innovation and driven down consumer prices.
Manufacturers are working hard to make their gaming laptops lighter and smaller without compromising performance. As a result, gaming laptops that are perfect for daily use are now slimmer and lighter.  The gaming industry has seen a surge in the use of ray tracing technology, and many gaming laptops now have it. Ray tracing enhances your entire gaming experience by producing more realistic lighting and shadows in games. Gaming laptops now frequently have increased refresh rates, with some models going as high as 300Hz. As a result, the gameplay is more fluid and input lag is decreased. Thunderbolt 3 connections are now found on many gaming laptops, allowing for quicker data transfers and the connection of external monitors.
Global Gaming Laptop Market Segmentation:
Segmentation by End User:
Hardcore Gamers
Casual Gamers
Professional Gamers
Segmentation by Component:
Storage
Display Size
RAM Size
Graphics Cards
Processors
Peripherals
Маrkеt Kеу Рlауеrѕ:
ASUSTeK Computer Inc.
Acer Incorporated
Dell Inc.
Clevo Co.
Gigabyte Technology Co.,Ltd
Origin Pc Corporation
HP Inc.
Lenovo Group Limited
Razer Inc.
EVGA Corporation
Report Scope
| | |
| --- | --- |
| Report Attribute | Details |
| Market size value in 2023 | USD 9.07 billion |
| Revenue forecast by 2033 | USD 17.03 billion |
| Growth Rate | CAGR Of 6.5% |
| Regions Covered | North America, Europe, Asia Pacific, Latin America, and Middle East & Africa, and Rest of the World |
| Historical Years | 2017-2022 |
| Base Year | 2022 |
| Estimated Year | 2023 |
| Short-Term Projection Year | 2028 |
| Long-Term Projected Year | 2033 |
Key questions
1. What is a gaming laptop?
A gaming laptop is an advanced portable computer designed solely to play video games. Typically, it boasts higher specifications than regular laptops – such as powerful graphics cards, ample RAM, and powerful processors – to accommodate the demands of modern video game titles.
2. What features should you look for when shopping for a gaming laptop?
Top features to look out for when purchasing your gaming laptop include an impressive graphics card, fast processor, high RAM storage, SSD drive storage, a high refresh rate display, and a reliable cooling system to prevent overheating during extended gameplay sessions.
3. What should I consider when selecting a gaming laptop?
When selecting your gaming laptop, you should take into account specifications such as portability, battery life, display quality and build quality. Furthermore, take into account which games you plan to play and their requirements.
4. Can a gaming laptop be used for other tasks besides gaming?
Absolutely. Gaming laptops can be utilized for video editing, graphic design, programming and other resource-intensive tasks that require high computer power.
5. How long do gaming laptops typically last?
The lifespan of a gaming laptop depends on several factors, including usage, maintenance and quality. On average, well-maintained gaming laptops can last around 3-5 years before needing an upgrade or repair.
6. Are gaming laptops upgradeable?
Some gaming laptops offer upgrades, while others cannot. This depends on the model and brand. Common components that can be upgraded include RAM, storage, and sometimes graphics card; however, certain components such as processor may not be upgradable.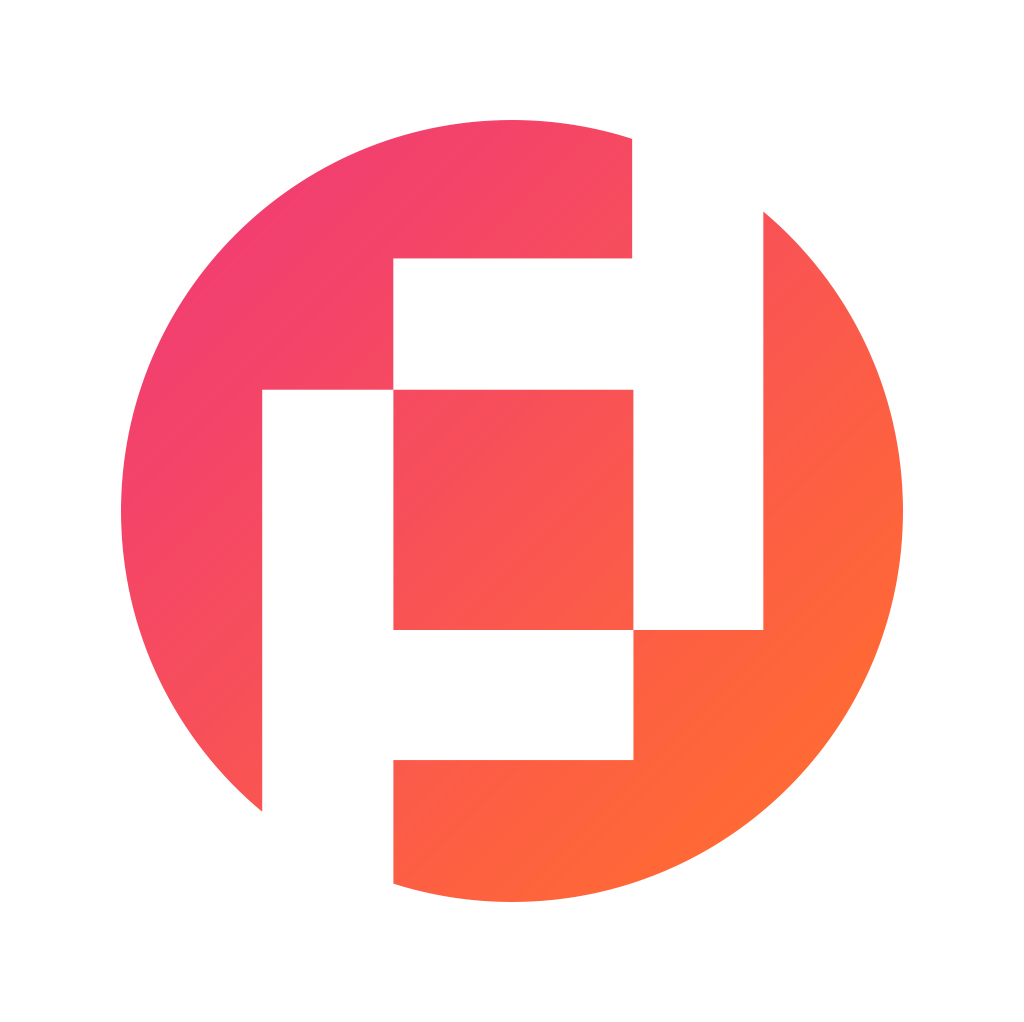 Prudour Private Limited
The team behind market.us, marketresearch.biz, market.biz and more. Our purpose is to keep our customers ahead of the game with regard to the markets. They may fluctuate up or down, but we will help you to stay ahead of the curve in these market fluctuations. Our consistent growth and ability to deliver in-depth analyses and market insight has engaged genuine market players. They have faith in us to offer the data and information they require to make balanced and decisive marketing decisions.
More Posts By Prudour Private Limited