Generative AI in Automotive Market Will Forecasted to Boost USD 2105 Mn, Expanding at a CAGR of 23.4% by 2032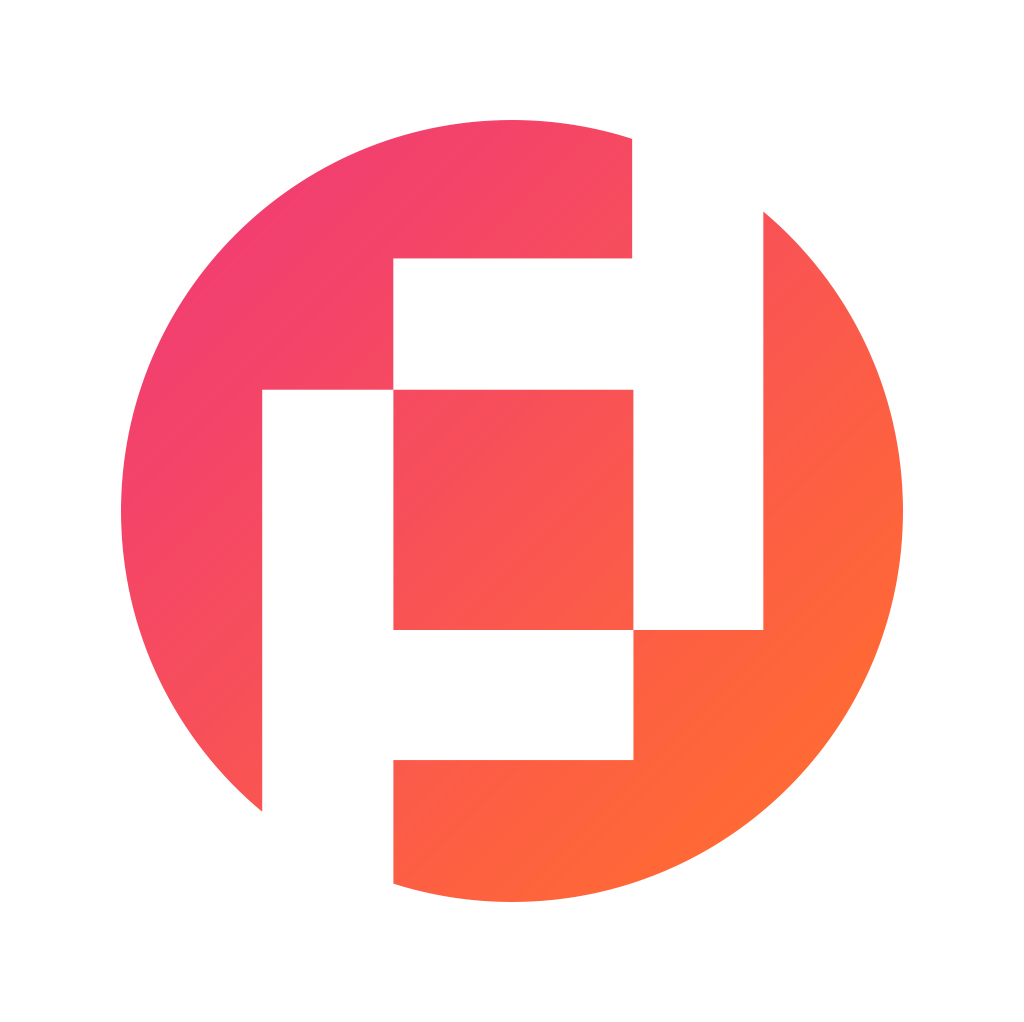 Prudour Private Limited
Updated · Jun 19, 2023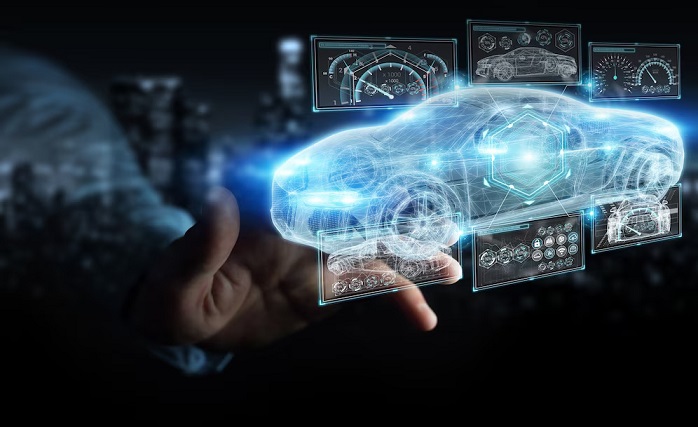 WHAT WE HAVE ON THIS PAGE
Market Overview
Published Via 11Press : Generative AI in Automotive Market size is expected to be worth around USD 2105 Mn by 2032 from USD 271 Mn in 2022, growing at a CAGR of 23.4% during the forecast period from 2022 to 2032.
Generative Artificial Intelligence (AI) in the automotive market has seen tremendous success over recent years, revolutionizing various aspects of this industry. Generative AI refers to applying machine learning algorithms to generate unique content such as images or designs from scratch; for use within this sector in design prototyping, autonomous vehicle development, or improving driver experiences. Generative AI applications have grown increasingly widespread over time within this sector as its use grows significantly more prevalent.
One key area where generative AI has made an impactful statement is in design prototyping. Traditional automotive design processes can be lengthy and expensive, often requiring several iterations and physical prototypes before any decisions can be made. Generative AI allows designers to rapidly generate multiple design variations quickly and efficiently by entering parameters like aerodynamics, aesthetics and performance requirements into its algorithms and quickly evaluate them against these criteria – thus speeding up design time while cutting costs significantly while creating more innovative and optimized vehicle designs.
Generative AI's most prominent application in the automotive market is in developing autonomous vehicles. Training AI models to navigate complex traffic scenarios and make real-time decisions is a critical aspect of autonomous vehicle development, while Generative AI algorithms can be used to simulate various driving situations and help developers train autonomous systems safely in virtual reality environments – providing fine-tuning algorithms that improve accuracy and safety of self-driving technologies.
Generative AI is also revolutionizing the driving experience by personalizing vehicles for each driver. Thanks to the increasing integration of AI-powered systems within cars, generative algorithms can analyze individual driver preferences and behaviors to provide tailored recommendations; for instance, AI can adjust seating positions, climate controls settings and entertainment options according to individual driver preference – creating an enjoyable, tailored driving experience.
Generative AI is contributing to vehicle performance and energy efficiency through analysis of massive amounts of sensor data from vehicles. AI algorithms can analyze this information and make predictions on optimal driving conditions for fuel efficiency, battery usage, vehicle maintenance and vehicle upkeep based on real time recommendations to drivers; helping them make more informed decisions while decreasing overall energy usage.
Request Sample Copy of Generative AI in Automotive Market Report at: https://marketresearch.biz/report/generative-ai-in-automotive-market/request-sample
Key Takeaways
Generative AI for automotive design prototyping provides an efficient process, cutting costs while producing more innovative vehicle designs.
Virtual simulations powered by generative AI algorithms help develop autonomous vehicles by improving their navigational and decision-making abilities.
Customized driving experiences are made possible through Generative AI, which analyses individual driver preferences to customize settings and features accordingly.
Generative AI algorithms use sensor data to optimize vehicle performance, increasing fuel economy, battery utilization and maintenance needs.
Integrating Generative AI into automotive industry bolsters safety by training autonomous systems on virtual environments before their actual deployment in physical settings.
Rapid advancements in generative AI technology contribute to an ever-increasing improvement of autonomous vehicle capabilities and reliability.
Utilizing generative AI for automotive design encourages creativity and exploration of design possibilities, leading to more striking vehicle aesthetics.
Generative AI algorithms offer real-time advice to drivers on the optimal driving conditions for optimal energy consumption and eco-friendly practices.
Regional Snapshot
North America has been at the forefront of generative AI's use in automotive. Major automotive companies from both countries are adopting it into their design and development processes for autonomous vehicles and advanced driver assistance systems (ADAS), particularly when creating autonomous driving capabilities. North America boasts a robust ecosystem of AI startups and research institutes focused on automotive applications.
Europe is an essential player when it comes to using generative AI in the automotive market. Germany, France and the United Kingdom all boast strong automotive industries that use artificial intelligence research and development investments for design optimization, vehicle safety and self-driving technology integrations. Furthermore, European regulatory frameworks prioritize data privacy, which affect the implementation of these algorithms into vehicles.
China and Japan in Asia Pacific have seen rapid expansion of generative AI within their automotive markets, particularly China as the largest auto market globally investing heavily in AI technologies and autonomous driving capabilities. Japanese automakers are taking steps to utilize generative AI for vehicle design and manufacturing processes to increase efficiency and improve performance; additionally Asian countries place strong emphasis on electric and hybrid vehicles where generative AI helps optimize energy consumption.
Latin America, Africa and the Middle East are gradually exploring the possibilities of generative AI in the automotive market. Adoption may be slower compared to other regions but there are already collaboration opportunities with global auto players and technology suppliers as well as local startups and companies experimenting with it for design optimization, traffic management and personalized driving experiences.
For any inquiries, Speak to our expert at: https://marketresearch.biz/report/generative-ai-in-automotive-market/#inquiry
Drivers
Innovation and Efficiency
Generative AI provides automotive manufacturers with an efficient means of exploring a broad array of design possibilities quickly and efficiently. By quickly and efficiently creating and assessing various variations of designs, automotive manufacturers can uncover innovative solutions and optimize vehicle performance, aesthetics, and aerodynamics – driving design innovation while decreasing development time and costs.
Autonomous Vehicle Development
Autonomous vehicle technology has been an influential catalyst for generative AI innovation in the automotive market. Generative AI algorithms can replicate complex driving scenarios, providing developers with an ideal virtual training ground in which to train and fine-tune autonomous systems more quickly and accurately, speeding up development cycles while improving road safety.
Experiences Deliver Personalized User Journeys
Generative AI allows automotive companies to deliver customized user experiences by analyzing driver preferences and behaviors. Utilizing data about driving patterns, entertainment preferences and comfort settings, generative AI algorithms can create tailored driving environments tailored to individual users – optimising seating positions, climate control settings and entertainment features as necessary to provide maximum driver satisfaction while providing competitive advantages to automotive brands.
Energy Efficiency and sustainability are important concepts
Generative AI plays an invaluable role in optimizing vehicle energy efficiency and sustainability. Through analysis of sensor data and real-time driving conditions, AI algorithms can make recommendations to drivers regarding more eco-friendly driving practices while increasing fuel efficiency. Furthermore, this type of artificial intelligence is increasingly being adopted into sustainable transportation solutions to improve range and battery capacity – thus contributing to sustainable mobility solutions being adopted more widely.
Restraints
Data Security and Privacy Concerns
Implementation of generative AI within the automotive industry necessitates collecting and analyzing massive amounts of data on driver behaviour and personal preferences, raising serious concerns regarding data security and privacy. Automotive companies must implement robust data protection measures as per relevant regulations to successfully address these concerns effectively.
High Development Costs
Integrating Generative AI Into Automotive Systems Integrating Generative AI technology into automotive systems often involves significant investment in infrastructure, algorithm development and data processing capabilities – initial costs may act as an inhibitor to small automotive companies with limited resources.
Opportunities
Enhanced Safety Features
Generative AI provides significant opportunities for the advancement of vehicle safety features. By drawing upon real-time sensor data such as cameras, radars and lidars to analyze their surroundings and detect potential road hazards, AI algorithms can rapidly evaluate them to create advanced driver assistance systems (ADASs) capable of collision avoidance, lane keeping and adaptive cruise control features.
Generative AI algorithms can rapidly adapt and learn to evolving road conditions, improving both the accuracy and responsiveness of safety features. AI technology can detect pedestrians, cyclists and other vehicles as they pass by your vehicle; warning drivers immediately or applying emergency brakes as necessary – ultimately increasing overall vehicle safety while decreasing the risk of accidents.
Generic AI can also play an invaluable role in creating predictive safety features. By analyzing historical data, driving patterns, and sensor information, AI algorithms can identify patterns and anticipate potential safety risks before they materialize – giving vehicles time to warn drivers or take preventive steps, decreasing accidents due to sudden events or hazardous road conditions.
Supply Chain Optimization
Generative AI offers numerous opportunities for optimizing automotive supply chains, improving efficiency and cutting costs. AI algorithms can analyze vast amounts of historical data, market trends and production capabilities in order to optimize various aspects of the supply chain.
Generative AI can be leveraged to effectively manage inventory levels by analyzing historical demand patterns. By applying AI algorithms to this area of inventory management, AI algorithms can predict future demand and set optimal levels to reduce stockouts and excess inventory levels; ultimately leading to both cost savings and improved customer satisfaction.
Generative AI can also aid demand forecasting. By analyzing market trends, customer preferences, weather patterns and economic indicators to provide more accurate demand forecasts, AI algorithms can aid automotive companies in meeting customer demands more effectively. By optimizing production schedules and resource usage efficiently while meeting customer demands effectively.
Take a look at the PDF sample of this report: https://marketresearch.biz/report/generative-ai-in-automotive-market/request-sample
Challenges
Ethical Considerations
As generative AI becomes more sophisticated, ethical considerations arising in relation to autonomous vehicles become ever more pressing. Determining liability and making complex ethical decisions when accidents cannot be prevented presents an immense challenge to automotive firms; solving such ethical dilemmas responsibly is integral for responsible deployment of generative AI-powered technologies.
Regulatory Frameworks
The automotive industry operates within an intricate regulatory environment, and the incorporation of AI presents additional complexities. Compliance must be managed for autonomous vehicles, data privacy, cybersecurity and intellectual property laws to mitigate any legal risk.
Market Segmentation
Based on Deployment Mode
Based on Application
Advanced Driver Assistance Systems (ADAS)
Connected Car Technologies
Autonomous Driving Technologies
Human-Machine Interfaces (HMIs)
Other Applications
Key Players
BMW AG
AUDI AG
Intel Corporation
Tesla Inc
Uber Technologies
Volvo Car Corporation
Honda Motors
Ford Motor Company
NVIDIA Corporation
Tencent
Microsoft
Other Key Players
Report Scope
| | |
| --- | --- |
| Report Attribute | Details |
| Market size value in 2022 | USD 271 Mn |
| Revenue Forecast by 2032 | USD 2105 Mn |
| Growth Rate | CAGR Of 23.4% |
| Regions Covered | North America, Europe, Asia Pacific, Latin America, and Middle East & Africa, and Rest of the World |
| Historical Years | 2017-2022 |
| Base Year | 2022 |
| Estimated Year | 2023 |
| Short-Term Projection Year | 2028 |
| Long-Term Projected Year | 2032 |
Request Customization Of The Report: https://marketresearch.biz/report/generative-ai-in-automotive-market/#request-for-customization
Recent Developments
In 2022, Nvidia unveiled its DRIVE Sim platform using artificial intelligence (AI) to generate realistic virtual environments for autonomous vehicle testing.
In 2023 BMW announced that it would utilize generative AI to create customized car experiences for its customers, including suggesting music and climate controls according to individual driver preferences or offering navigation instructions tailored specifically for them.
In 2022, Ford announced that they would employ generative AI for designing their next generation of vehicles, potentially leading to designs that are more aerodynamic, offer increased crash protection, or simply look more appealing.
In 2023, General Motors announced that it was using artificial intelligence (AI) to reduce manufacturing costs, potentially leading to lower consumer prices and increased profits for automakers.
FAQ
1. What is Generative AI in the automotive market?
A.Generative AI for automotive markets leverages machine learning algorithms to generate new content such as designs and driving scenarios, improving various aspects of the industry.
2. How can generative AI enhance vehicle safety?
A.Generative AI provides enhanced safety by analyzing real-time sensor data to detect hazards, providing advanced driver assistance systems and predictive safety features.
3. How does Generative AI optimize automotive supply chains?
A.Generative AI optimizes supply chains by anticipating demand, managing inventory levels, selecting suppliers and streamlining production processes to increase efficiency and reduce costs.
4. What are the advantages of employing generative AI for vehicle design?
A.Generative AI speeds design prototyping, reduces costs, and creates innovative and optimized vehicle designs.
5. How can generative AI personalize user experiences in vehicles?
A.Generative AI analyzes driver preferences and behaviors to tailor seating positions, climate control settings and entertainment features to create personalized driving experiences.
6. Can Generative AI be utilized in electric vehicles?
A.Yes, generative AI can optimize energy efficiency, range and battery usage in electric vehicles to promote eco-friendly driving practices.
7. What are the challenges associated with generative AI in the automotive sector?
A.Constraints include data security, high development costs, ethical considerations in autonomous vehicles and complex regulatory frameworks.
Contact us
Contact Person: Mr. Lawrence John
Marketresearch.Biz
Tel: +1 (347) 796-4335
Send Email: [email protected]
Content has been published via 11press. for more details please contact at [email protected]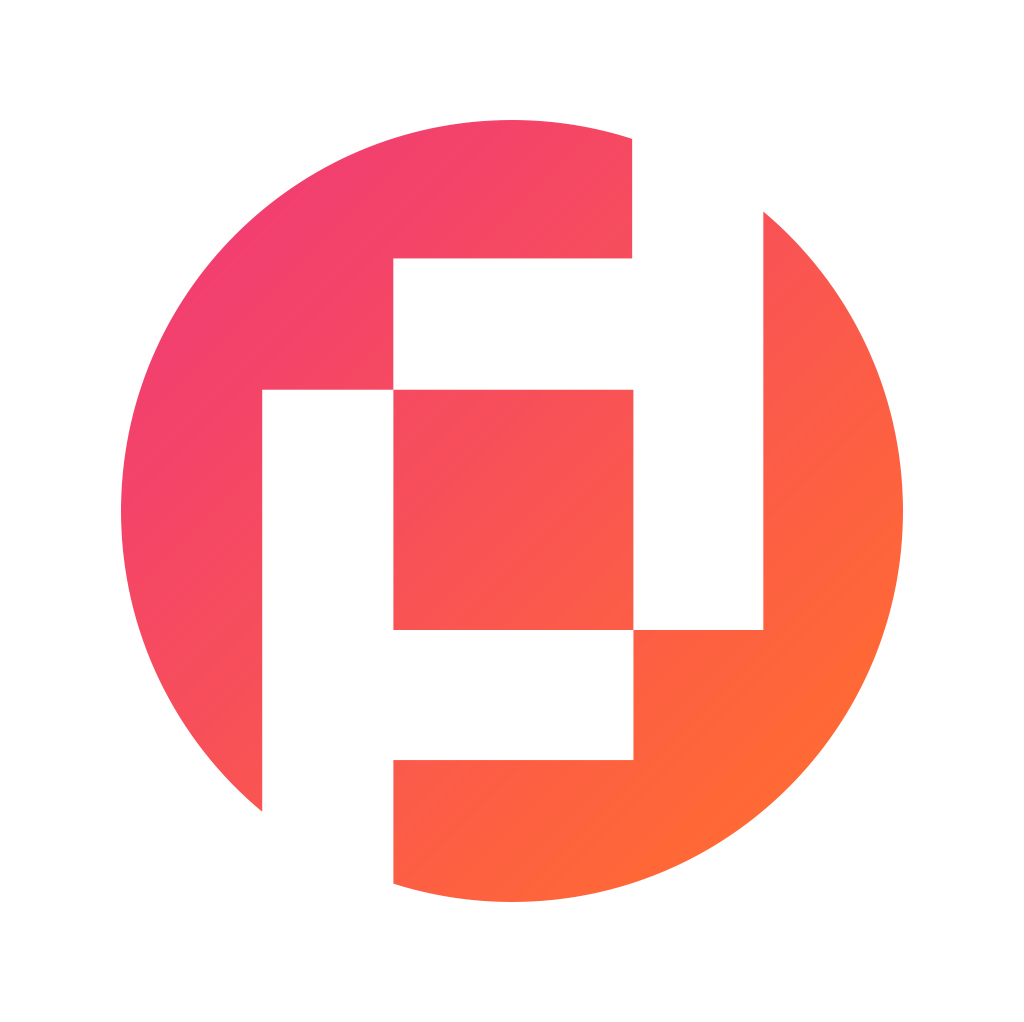 Prudour Private Limited
The team behind market.us, marketresearch.biz, market.biz and more. Our purpose is to keep our customers ahead of the game with regard to the markets. They may fluctuate up or down, but we will help you to stay ahead of the curve in these market fluctuations. Our consistent growth and ability to deliver in-depth analyses and market insight has engaged genuine market players. They have faith in us to offer the data and information they require to make balanced and decisive marketing decisions.
More Posts By Prudour Private Limited