Generative AI in Construction Market Poised for Remarkable Growth at a CAGR of 34.9%, Expected to Reach USD 1945 Mn by 2032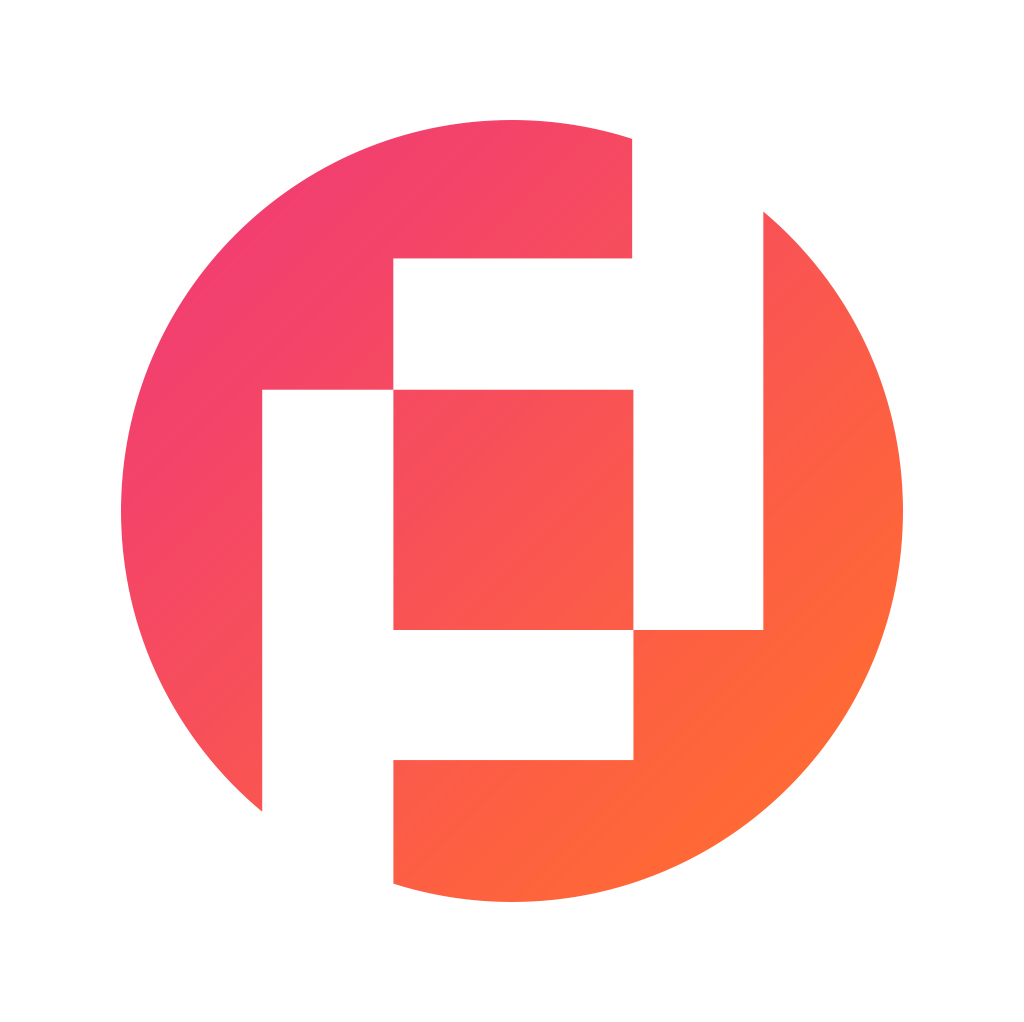 Prudour Private Limited
Updated · Jun 19, 2023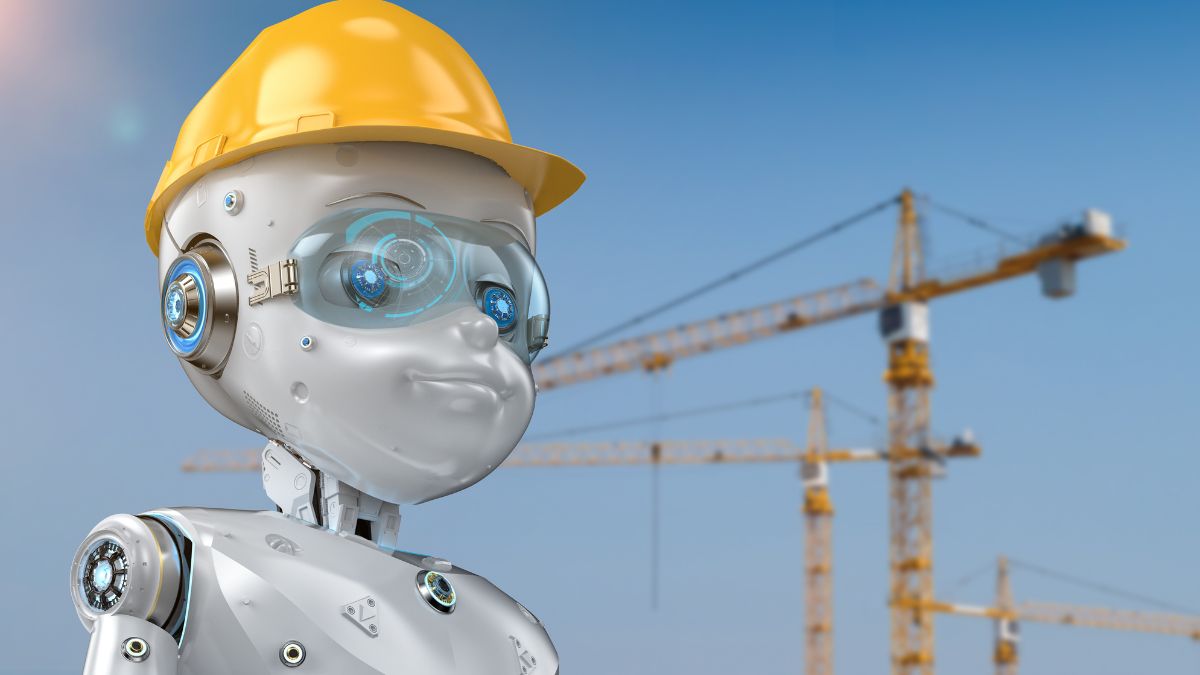 WHAT WE HAVE ON THIS PAGE
Market Overview
Published Via 11Press : Generative AI in Construction Market size is expected to be worth around USD 1945 Mn by 2032 from USD 105 Mn in 2022, growing at a CAGR of 34.9% during the forecast period from 2022 to 2032.
Generative AI applications within the construction sector have experienced impressive growth over recent years and look set to continue their upward trajectory over time. Generative AI refers to using artificial intelligence algorithms for design generation purposes within construction; its potential is immense as it enables faster, more cost-efficient, and sustainable processes for building projects.
One key driver of the generative AI market in construction is the rising demand for optimized designs and more cost-effective construction techniques. Generative AI algorithms can quickly analyze large amounts of data to produce design options that fulfill specific criteria such as structural integrity, cost-effectiveness and energy efficiency. Being able to explore numerous design alternatives rapidly can save considerable time and resources during the planning and design phases of projects.
Another factor driving the rise of generative AI in construction is an emphasis on sustainability and green building practices. Generative AI helps architects and engineers optimize designs to reduce energy consumption, minimize waste generation and incorporate renewable energy sources. Generative AI simulation tools facilitate eco-friendly building designs.
Building Information Modeling (BIM) technology has opened the way for the incorporation of generative AI into construction projects. BIM platforms provide digital representations of the physical and functional features of buildings, allowing stakeholders to collaborate on making informed decisions throughout a project's lifecycle. Generative AI complements BIM by automating design processes; providing options based on predefined parameters; and optimizing workflows.
Construction firms using generative AI are also reaping the rewards of advances in computer hardware and cloud computing, thanks to increased high-performance computing capacities and cloud-based AI platforms that make using generative AI tools much simpler for professionals working in construction firms of all sizes. Generative AI's accessibility has enabled even smaller firms to take advantage of it to enhance their design and construction processes with improved design software such as Autodesk Revit.
However, the widespread adoption of generative AI remains challenging in construction. One key obstacle is resistance to change within the industry due to traditional construction methods and workflows being deeply entrenched. Furthermore, data security, privacy and intellectual property rights concerns must be addressed for the trustworthiness of generative AI tools.
Request Sample Copy of Generative AI in Construction Market Report at: https://marketresearch.biz/report/generative-ai-in-construction-market/request-sample
Key Takeaways
Construction AI market is experiencing rapid expansion due to a growing need for optimized designs and efficient construction techniques.
Generative AI allows architects and engineers to rapidly explore multiple design alternatives, saving both time and resources during the planning and design phases of construction projects.
Sustainability and eco-friendliness are driving the rise of generative AI in construction, as it helps optimize designs to be energy efficient and eco-friendly.
Integrating Artificial Intelligence (AI) into Building Information Modeling (BIM) technology enhances collaboration and decision-making during all stages of construction projects.
Computer hardware and cloud computing advancements have made Generative Artificial Intelligence tools more accessible to construction professionals of all sizes.
Resistance to change and the use of conventional construction methods create obstacles to widespread adoption of generative AI in the industry.
Tackling concerns related to data security, privacy, and intellectual property rights is paramount in building trust and confidence in using generative AI tools.
Construction AI holds great potential to transform the industry, leading to more efficient, sustainable, and innovative building processes.
Regional Snapshot
North America is an established market for generative AI construction applications, driven by advanced technology adoption, robust research and development initiatives and the focus on sustainable construction practices. Both established firms, as well as startup technology startups in North America, are actively exploring and deploying generative AI solutions in construction projects.
Europe holds an outsized share in the generative AI construction market, with Germany, Britain and France playing prominent roles. Their emphasis on green building initiatives as well as stringent regulations promoting energy efficiency encourage the widespread adoption of these technologies.
Asia Pacific region is experiencing rapid expansion of the generative AI market for construction. Nations such as China, Japan and Singapore have invested significantly in smart city projects, infrastructure development and sustainable building techniques – creating opportunities to implement generative AI solutions.
Latin America is slowly adopting generative AI technology for construction projects, led by countries like Brazil and Mexico. Latin America's expanding urbanization, infrastructure projects, and focus on sustainable development provide an ideal setting to use this type of generative AI tech.
Middle East and Africa regions are witnessing steady expansion in the market for generative AI construction applications. Countries like United Arab Emirates and Saudi Arabia have invested heavily in mega construction projects like smart cities and sustainable infrastructure projects, which drive demand for such solutions.
For any inquiries, Speak to our expert at: https://marketresearch.biz/report/generative-ai-in-construction-market/#inquiry
Drivers
Enhance Efficiency
One of the key drivers behind adopting generative AI in construction is its potential to increase project efficiency throughout its lifespan. Generative AI algorithms can quickly generate design options, analyze data, and optimize workflows – saving both time and resources in the process. Automating repetitive tasks allows construction professionals to focus on more valuable activities.
Sustainability and Green Building Practices
Sustainability and green building practices have led to the increased use of generative AI algorithms in construction. These technologies can analyze multiple design alternatives and optimize them based on energy efficiency, material usage and environmental impact – helping architects and engineers to design sustainable structures with reduced energy usage, reduced waste disposal needs and integration of renewable energy sources.
Technology Advancements continue apace
Rapid advances in computer hardware, cloud computing and machine learning algorithms have greatly expanded access to and use of generative AI in construction projects. High-performance computing capabilities and cloud-based AI platforms now allow construction professionals to use generative AI tools without significant capital expenditures or significant hardware purchases; further enhancing capabilities via large data sets and improved algorithmic models.
Industry Collaboration and Partnerships
Collaborations among technology providers, construction firms, and research institutions are helping accelerate adoption of generative AI in construction. Such collaborations foster innovation, knowledge exchange, and the creation of customized generative AI solutions tailored specifically for construction industry needs. Furthermore, such partnerships help address industry-wide challenges while expanding generative AI adoption on an industry-wide level.
Restraints
Resistance to Change
One of the primary impediments to adopting generative AI technology in construction is resistance to change within the industry. Construction processes and workflows tend to become entrenched, creating resistance toward adopting new technologies or shifting away from traditional approaches. Overcoming this resistance requires changing mindsets, education programs and clear demonstrations of its benefits.
Cost and Affordability
Cost considerations may impede the widespread adoption of generative AI in construction. Implementation typically requires major investments in hardware, software and training to successfully employ such technologies; small to mid-sized construction firms in particular may find it challenging allocating resources for this technology's adoption; it must therefore be carefully assessed with regards to long-term benefits and return on investment as justifications of this expenditure.
Data Access and Quality Concerns
Generative AI algorithms rely on data for training and optimization purposes, yet data availability and quality can often prove challenging in construction projects due to diverse stakeholders and scattered data sources, leading to gaps and inconsistencies in collection of information. Ensuring accurate, consistent, and accessible data collection is key for the effective implementation of generative AI solutions.
Legal and Ethical Considerations
Legal and ethical concerns raised by using generative AI in construction are complex. Intellectual property rights, ownership of generated designs and liability issues all need to be carefully managed while privacy concerns related to using sensitive project data must also be carefully handled so as to establish trust between all involved in using generative AI and those who rely on it.
Opportunities
Optimized Design and Planning Solutions
Generative AI offers construction professionals an effective tool for streamlining design and planning processes. By quickly creating and assessing design alternatives, construction professionals can identify the most cost-effective and time-efficient solutions – leading to better project outcomes, reduced errors, and enhanced decision-making during design and planning phases.
Unleashing Construction Workflow Improvements
Generative AI can improve construction workflows by automating repetitive tasks, optimizing scheduling and sequencing, and encouraging collaboration among stakeholders. Furthermore, this technology facilitates the generation of construction plans, material optimization, and simulation of construction scenarios – ultimately leading to more streamlined and efficient construction processes.
Cost Reduction and Resource Optimizer.
Generative AI can lead to both cost savings and resource optimization in construction. By analyzing data and creating optimized designs, construction professionals can minimize material waste, decrease energy consumption and optimize resource allocation – leading to cost reduction, improved project profitability and more sustainable resource management.
Innovation and Distinctivness
Generative AI offers construction firms new opportunities for innovation and differentiation within the industry. By employing AI algorithms, construction firms can push the limits of design creativity, discover novel construction techniques, and come up with unique solutions that distinguish themselves from their competition – something that is especially helpful when winning bids or clients, or positioning companies as leaders within their field.
Take a look at the PDF sample of this report: https://marketresearch.biz/report/generative-ai-in-construction-market/request-sample
Challenges
Skill Gap and Education
Generative AI adoption in construction requires an educated workforce capable of exploiting these technologies effectively. Unfortunately, there is currently a skill gap within the industry and construction professionals must be given training on AI concepts, algorithms, and tools in order to become familiar with them. Promoting education programs on this topic is vital in order to bridge this divide and enable wider adoption.
Technical Complexity
Generative AI technologies can be complex to implement and require technical expertise for successful deployment. Integration with existing systems, ensuring interoperability between AI algorithms and managing complexity are among the main hurdles facing construction firms when adopting them. Simplifying user interfaces, providing user-friendly tools and providing comprehensive technical support are some ways construction firms can overcome these difficulties.
Data Security and Privacy
Data Security and Privacy Its Construction projects often entail sensitive data such as architectural plans, financial details and personal information that must remain protected while taking advantage of generative AI technologies. Ensuring data protection requires robust measures, secure storage methods and encryption protocols in order to keep sensitive information out of unauthorized hands and breaches. Construction firms require robust protection measures against data loss/theft as well as strong encryption protocols to secure sensitive information and keep its security intact.
Industry Collaboration and Standardization
Construction industry stakeholders include architects, engineers, contractors and suppliers utilizing different software tools and processes. Achieving seamless collaboration among these diverse entities can be challenging; therefore developing common data exchange formats, interoperability standards and collaboration platforms can address this difficulty while supporting successful implementation of generative AI systems.
Market Segmentation
Based on Type
Residential Construction
Commercial Construction
Industrial Construction
Infrastructure Construction
Other Types
Based on Technology
Machine Learning
Natural Language Processing
Other Technologies
Based on Application
Design and Planning
Construction Optimization
Project Management
Other Applications
Key Players
Autodesk Inc.
Dassault Systemes
Trimble
Bentley Systems
Katerra
Oracle Corporation
Aurora Computer Services
Building System Planning Inc.
IBM Corporation
Microsoft Corporation
Other Market Players
Report Scope
| | |
| --- | --- |
| Report Attribute | Details |
| Market size value in 2022 | USD 105 Mn |
| Revenue Forecast by 2032 | USD 1945 Mn |
| Growth Rate | CAGR Of 34.9% |
| Regions Covered | North America, Europe, Asia Pacific, Latin America, and Middle East & Africa, and Rest of the World |
| Historical Years | 2017-2022 |
| Base Year | 2022 |
| Estimated Year | 2023 |
| Short-Term Projection Year | 2028 |
| Long-Term Projected Year | 2032 |
Request Customization Of The Report: https://marketresearch.biz/report/generative-ai-in-construction-market/#request-for-customization
Recent Developments
In 2023, Arup, an engineering consultancy firm, announced their partnership with DeepMind to develop a generative AI-powered platform to design more resilient infrastructure. The aim is for Arup to use this tool when building structures to withstand extreme weather events or natural disasters.
In 2023, Skanska, a construction company, announced a new partnership with OpenAI to develop an AI-powered platform designed to automate construction tasks and help reduce costs and enhance safety on its sites. This AI platform will aim to reduce costs while increasing safety on their projects.
In 2022, Autodesk announced their Generative Design platform – powered by artificial intelligence – designed to assist architects and engineers in creating more energy-efficient and eco-friendly buildings.
In 2023, Sika, a construction materials provider, recently joined forces with IBM to launch a generative AI-powered platform designed to predict construction materials performance. The aim is for it to help improve quality and durability within Sika's products.
FAQ
Q: Can you explain generative AI's place in the construction industry?
A: Generative AI in construction refers to the application of artificial intelligence algorithms and techniques to generate or optimize designs, models, plans and decisions related to construction projects. Generative AI serves to streamline design processes as well as automate planning decisions more effectively by automating AI-powered decision-making processes in construction projects.
Q: How is Artificial Intelligence helping the construction industry?
A: Generative AI offers many advantages to the construction industry. It can speed up design by automatically creating multiple options and shortening time and costs; optimizing building performance, energy efficiency and structural integrity; as well as early identification of issues or risks to allow proactive decision-making to enhance project results and overall project success.
Q: Can you outline some typical applications of Generative AI in construction?
A: Generative AI finds applications across a range of areas within construction, such as architectural design, structural engineering, MEP (mechanical, electrical and plumbing) systems optimization, site layout planning and construction scheduling. Generative AI helps in creating optimized floor plans, simulating construction processes and producing efficient construction schedules.
Q: Can Generative AI effectively address complex construction constraints and requirements?
A: Generative AI algorithms are designed to meet complex constraints and requirements by integrating them into their optimization process. Such constraints may include material limitations, structural stability requirements, building codes, safety regulations and site specific conditions – and by including them into AI models generative AI can generate designs and plans which meet those specifications while increasing efficiency and performance.
Q: Can Generative Artificial Intelligence assist with sustainable construction practices?
A: Generative AI can definitely play a part in sustainable construction practices. By analyzing multiple design options and their environmental impacts, energy usage, and material efficiency generative AI can create designs with greater sustainability and eco-friendliness – helping optimize building layouts, select sustainable materials, reduce energy usage and foster eco-friendly practices that advance sustainable construction practices.
Q: What are the challenges and limitations associated with using generative AI for construction projects?
A: Generative AI implementation in construction presents several unique challenges. These include data availability and quality issues, as well as difficulties integrating AI into existing design processes, providing transparency, interpretability and ensuring optimal use. Furthermore, effective generative AI requires computational resources and expertise. Therefore it's crucial that these challenges be tackled to fully realize its benefits for construction projects.
Q: How is Generative AI impacting the role of human professionals in construction?
A: Generative AI doesn't replace human professionals in construction; instead it augments them and their abilities. By automating certain repetitive tasks and freeing professionals up for more complex and creative aspects of design and decision-making. Generative AI serves as a tool to assist and augment human expertise enabling professionals to explore more design options while making more informed decisions in construction projects.
Contact us
Contact Person: Mr. Lawrence John
Marketresearch.Biz
Tel: +1 (347) 796-4335
Send Email: [email protected]
Content has been published via 11press. for more details please contact at [email protected]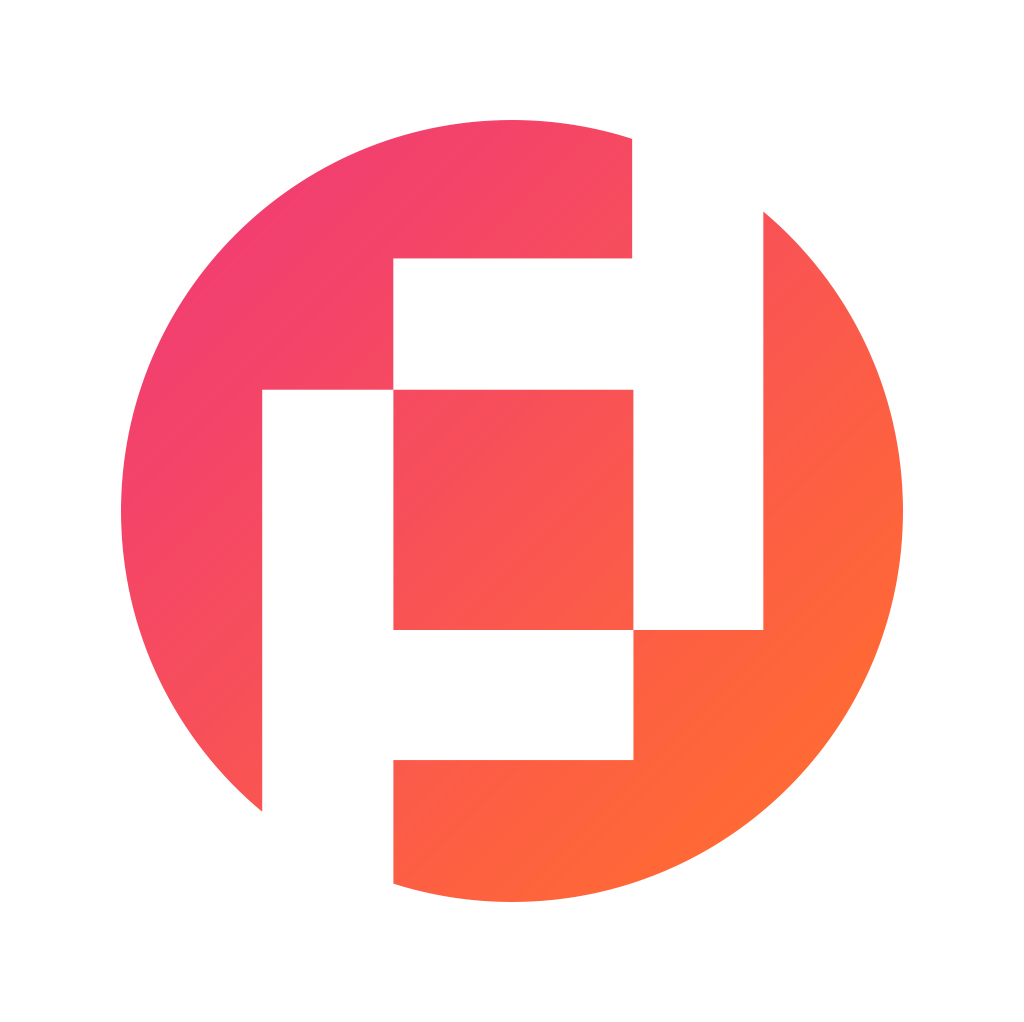 Prudour Private Limited
The team behind market.us, marketresearch.biz, market.biz and more. Our purpose is to keep our customers ahead of the game with regard to the markets. They may fluctuate up or down, but we will help you to stay ahead of the curve in these market fluctuations. Our consistent growth and ability to deliver in-depth analyses and market insight has engaged genuine market players. They have faith in us to offer the data and information they require to make balanced and decisive marketing decisions.
More Posts By Prudour Private Limited