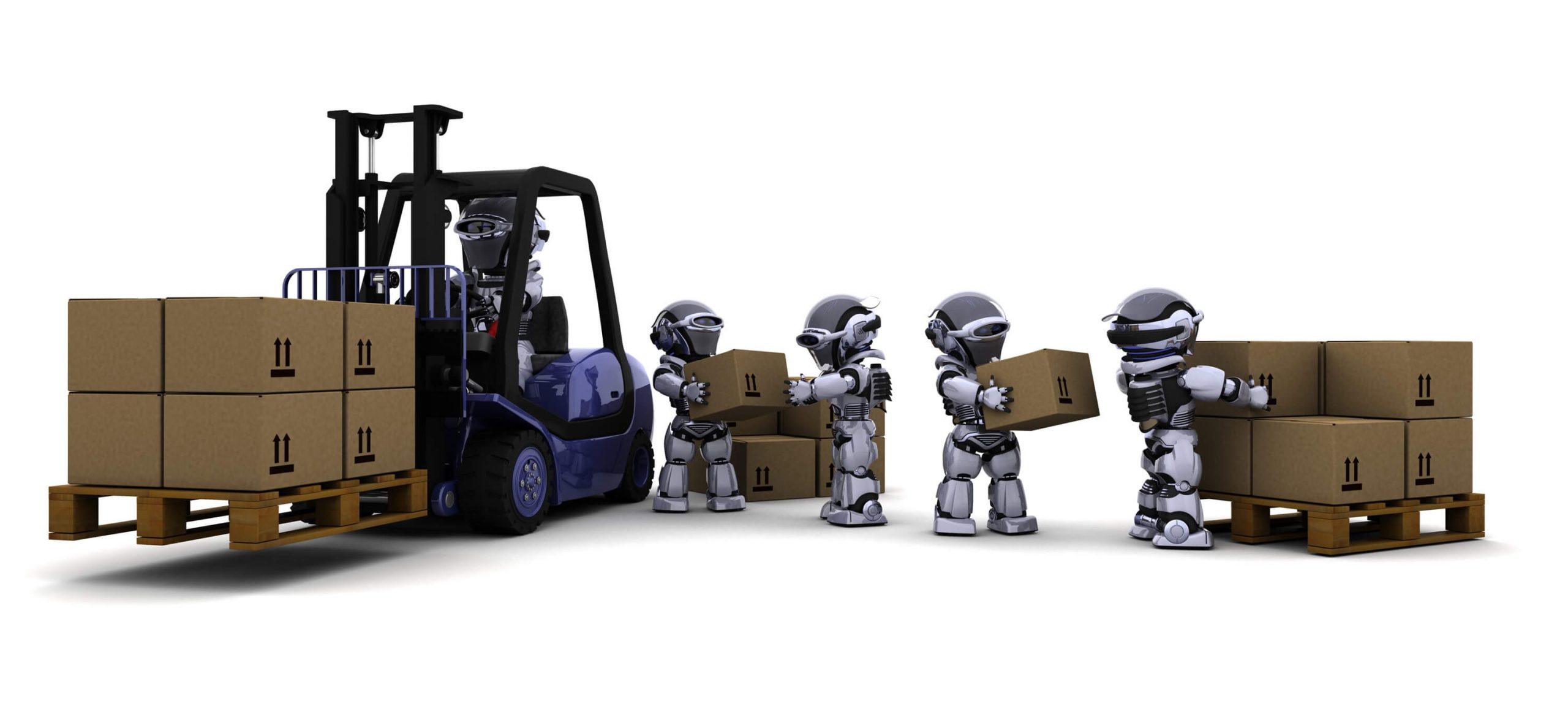 WHAT WE HAVE ON THIS PAGE
Market Overview
Published Via 11Press : Global Generative AI in Supply Chain Market size is expected to be worth around USD 10,284 Mn by 2032 from USD 269 Mn in 2022, growing at a CAGR of 45.3% during the forecast period from 2023 to 2032.
Generative AI has taken great strides forward in supply chain market, revolutionizing how companies manage operations and optimize logistics processes. Generative AI in supply chains refers to using artificial intelligence techniques such as machine learning or deep learning for generation of new data generation or prediction; as well as automate decision making within supply chain management.
One area where generative AI is revolutionizing supply chains is demand forecasting. By analyzing historical data and developing accurate predictive models utilizing it, generative AI models can accurately forecast product demand while taking into account factors like seasonality, market trends and customer behavior – providing companies with accurate inventory levels optimization plans, production planning improvements that prevent stockouts or overstock situations and minimize overstock costs thus leading to greater supply chain efficiency and cost reductions.
Generative AI plays an indispensable part in optimizing supply chain logistics and transportation. By gathering and analyzing information from sensors, GPS devices, weather forecasts and weather predictions gathered from multiple sources including sensors, GPS navigation units and weather forecasting models, these algorithms generate optimized routes, schedules and load plans that enable companies to reduce transportation costs, enhance delivery accuracy rates and enhance overall supply chain agility.
Generative AI models have also found great application in supply chain risk management. Generative AI can analyze vast quantities of information such as supplier and market information as well as past events to generate risk profiles and assess disruption risk profiles to enable companies to proactively recognize, mitigate, develop contingency plans for and ensure business continuity.
Generative AI has also proven invaluable for optimizing supply chain collaboration and partnerships. By gathering data from different stakeholders such as suppliers, manufacturers, distributors etc. generative AI algorithms can identify opportunities for collaboration among suppliers/manufacturers/distributors; optimize procurement processes/supplier performance improvement thus creating improved supply chain visibility with better coordination leading to enhanced operational efficiencies and enhanced operational efficiencies.
Although generative AI solutions offer enormous potential in supply chains, there remain hurdles that must be surmounted when adopting them. Data quality issues, compatibility issues with existing systems and organizational readiness may all present difficulties when adopting them; additionally ethical considerations and maintaining transparency when making decisions should also be carefully taken into account.
Request a Sample Copy of Generative AI in Supply Chain Market Report at: https://marketresearch.biz/report/generative-ai-in-supply-chain-market/request-sample/

Key Takeaways
Improved demand forecasting allows for efficient inventory management and production planning.
Optimized logistics and transportation for reduced costs and improved delivery efficiencies, with enhanced supply chain risk management through proactive identification and mitigation of potential threats.
Collaboration and performance among supply chain partners need to improve.
Increased supply chain visibility and transparency.
Optimize procurement processes using data-driven insights.
Improved operational efficiencies and cost reductions.
Improve customer satisfaction through improved order fulfillment and responsiveness.
Regional Snapshot
North American companies have shown great enthusiasm in adopting artificial intelligence-powered supply chain management tools, with demand forecasting, logistic optimization and risk mitigation solutions becoming more widespread than ever. Businesses spanning industries including retail, manufacturing and logistics use AI solutions like these to boost operational efficiencies while simultaneously lowering costs and increasing customer satisfaction.
Europe has witnessed an increased usage of generative AI in their supply chains. Companies from Germany, Britain and France are using these cutting-edge AI-powered technologies to streamline logistics processes, enhance supply chain visibility and thereby streamline procurement procedures. Europe is known for their green initiatives; thus generative AI plays an essential part in supporting sustainable supply chain practices.
Asia Pacific has emerged as an emerging market for the application of generative AI to supply chains. Countries like China, Japan and South Korea are on the cutting-edge of utilizing artificial intelligence technologies for supply chain optimization purposes. Due to their large manufacturing base and growing e-commerce activities in this region, there are significant opportunities for applying generative AI for demand forecasting, inventory control management and last mile delivery optimization purposes.
Latin America has witnessed an exponentially-increasing interest in artificial intelligence applications within supply chains. Companies in Brazil, Mexico and Argentina are seeking AI-powered solutions that increase supply chain efficiency and responsiveness – such as using Generative AI for demand volatility mitigation strategies or risk mitigating logistics operations in transit routes. Generative AI applications also help address volatility challenges related to transportation optimization or risk mitigation in Latin American regions like these.
Middle East and Africa regions are witnessing an increasing adoption of generative AI within supply chains. Companies operating in countries like UAE, Saudi Arabia and South Africa are adopting these technologies in order to optimize supply chain operations, automate processes and increase decision making capabilities. Generative AI helps organizations increase competitiveness while guaranteeing timely deliveries at reduced costs.
For any inquiries, Speak to our expert at: https://marketresearch.biz/report/generative-ai-in-supply-chain-market/#inquiry
Drivers
Demand Volatility and Complexity: Modern supply chains face increasing volatility and complexity due to factors like shifting customer preferences, global market forces, supply disruptions, etc. Generative AI allows companies to easily analyze vast amounts of data to predict demand accurately so they can respond promptly to changing market conditions while optimizing supply chain operations.
Data Access and Connectivity: Digitizing supply chain processes has led to an abundance of data collected by sensors, IoT devices and transactional systems – data which generative AI uses to uncover insights, recognize patterns and make data-driven decisions for supply chain management. Due to its wide availability and accessibility of this data source, generative AI's adoption in supply chain management continues apace.
Supply Chain Optimization and Efficiency: Supply chain optimization is an essential goal of companies looking to reduce costs, minimize waste and boost operational efficiencies. Generative AI algorithms offer companies solutions for optimizing logistics, transportation, inventory management and production planning based on automated decision-making technologies and data analyses that drive efficiency gains within supply chains.
Increased Customer Satisfaction: Customers' demands for faster and more reliable deliveries have grown over time, prompting companies to find ways to meet these expectations with Generative AI by optimizing order fulfillment processes, shortening lead times and enriching overall customer experiences. By accurately forecasting demand and optimizing inventory management practices companies can ensure product availability on schedule as they ensure orders reach customers in time.
Restraints
Generative AI relies heavily on accurate, complete, and integrated data from various sources; unfortunately many companies struggle with data quality issues including incomplete, inconsistent or inaccurate data sets from various systems; this makes integrating disparate systems and assuring compatibility can be complex and time-consuming processes.
Infrastructure and Technology Requirements: Implementing generative AI into supply chains requires robust infrastructure and technological resources, including powerful computing resources, storage capacity and advanced analytics platforms. Organizations may face difficulties upgrading existing systems to accommodate this technology as well as investing in necessary infrastructure to support it.
Talent and Expertise Gap: For successful implementation of generative AI in supply chains, skilled professionals with AI expertise must develop, deploy and maintain AI models. However, due to limited talent available with both knowledge of supply chain management as well as AI technology available on staff – companies may face difficulties recruiting or retaining sufficient individuals with these talents for driving generative AI initiatives forward.
Opportunities
Generative AI provides businesses with an effective tool for demand forecasting and planning optimization by analyzing large volumes of data and considering various factors, helping to ensure accurate production planning, inventory levels and procurement processes, leading to improved customer service while cutting costs.
Real-Time Decisionmaking: Generative AI provides real-time data analysis and decision-making within supply chains by using machine learning algorithms. Companies can quickly analyze information from multiple sources to spot patterns quickly before making informed decisions regarding inventory, order fulfillment and logistics optimization.
Supply Chain Risk Management: Generative AI provides opportunities for proactive risk management within supply chains. By examining historical data and external influences, companies can detect any risks in their supply network or transportation routes that pose potential disruptions – which allows timely mitigation measures to take place and increases supply chain resilience.
Optimization of Logistics and Transportation: Generative AI algorithms can optimize transportation routes, load planning strategies and delivery schedules resulting in reduced transportation costs, faster on-time deliveries and increased supply chain efficiency.
Take a look at the PDF sample of this report: https://marketresearch.biz/report/generative-ai-in-supply-chain-market/request-sample/
Challenges
Ethical and Regulatory Considerations: Generative AI raises ethical considerations that include privacy, bias and transparency issues for companies using it. Companies need to ensure their AI models comply with regulations and industry standards to remain fair, transparent and compliant – this may pose challenges that need careful planning and governance strategies in place in order to successfully navigate them.
Change Management and Organizational Culture: Integrating AI technology into current supply chain operations necessitates cultural adaptation as well as strategic change management within organizations. Employees may need to adopt new ways of working that incorporate AI-powered decision making; accordingly, companies must invest in change management strategies to facilitate an easy transition.
Interpretability and Explainability: Artificial intelligence models can be complex and difficult to interpret for stakeholders like customers or regulatory bodies, which makes explaining AI decisions to these groups challenging. Ensuring transparency and explainability for AI generated decisions are crucial in order to foster trust while mitigating concerns.
Cost and Return on Investment: Implementation of Generative AI into supply chains requires significant investments in technology, infrastructure and talent; companies should undertake an in-depth cost/benefit analysis as well as evaluate any possible returns before embarking on initiatives related to Generative AI.
Market Segmentation
Based on Component
Based on Deployment Mode
Based on End-User
Manufacturing
Healthcare
Other End-Users
Key Players
IBM Corporation
Microsoft Corporation
SAP SE
Oracle Corporation
Blue Yonder
LLamasoft Inc
AIMMS
Other Key Players
Report Scope
| | |
| --- | --- |
| Report Attribute | Details |
| Market size value in 2022 | USD 269 Mn |
| Revenue Forecast by 2032 | USD 10,284 Mn |
| Growth Rate | CAGR Of 45.3% |
| Regions Covered | North America, Europe, Asia Pacific, Latin America, and Middle East & Africa, and Rest of the World |
| Historical Years | 2017-2022 |
| Base Year | 2022 |
| Estimated Year | 2023 |
| Short-Term Projection Year | 2028 |
| Long-Term Projected Year | 2032 |
Request Customization Of The Report: https://marketresearch.biz/report/generative-ai-in-supply-chain-market/#request-for-customization
Recent Developments
IBM: IBM has long embraced AI technologies as part of their supply chain management solutions, such as Watson Supply Chain Insights. Utilizing advanced generative AI algorithms, this AI solution analyzes data from various sources to produce actionable insights for optimizing supply chain operations – helping companies improve forecast accuracy, inventory control management and logistics planning processes.
Amazon: As one of the premier e-commerce firms, Amazon has pioneered use of generative AI for supply chain management. Their AI algorithms help optimize warehouse operations, manage inventory effectively and enhance last mile delivery services. Furthermore, generative AI allows them to analyze real time data for effective supply chain operations.
Microsoft: For years now, Microsoft has invested actively in AI technology for supply chain optimization. Their solutions like Azure Cognitive Services and Machine Learning make it possible for organizations to build and deploy AI models for demand forecasting, inventory optimization and risk management – helping their platform give businesses access to harness the potential of artificial intelligence to boost supply chain operations.
NVIDIA, as one of the premier providers of graphics processing units (GPUs), has played an instrumental role in further advancing generative AI within supply chain management. Their GPUs have long been employed for training and deploying AI models used for various supply chain functions including demand forecasting, route optimization and inventory control – as well as increasing computational capabilities necessary for AI algorithms that work within this realm.
FAQ
What are the implications of Generative Artificial Intelligence on supply chains?
Generative AI in supply chains refers to the application of artificial intelligence techniques like machine learning and deep learning to generate data-driven insights and optimize various aspects of supply chain operations such as demand forecasting, inventory control, logistics optimization and risk mitigation.
How does Generative AI enhance supply chain efficiency?
Generative AI enhances supply chain efficiency by analyzing large volumes of data, identifying patterns and developing targeted solutions. Generative AI allows companies to make accurate demand forecasts, optimize inventory levels and streamline logistics and transportation processes while effectively managing supply chain risks proactively.
What are the primary advantages of employing Generative AI within supply chains?
Beneficials of employing Generative AI within the supply chain include increased accuracy in forecasting demands, optimized inventory management, enhanced logistics and transportation efficiency, proactive risk management of the supply chain, streamlining procurement processes for increased operational efficiencies, as well as greater customer satisfaction.
What data sources can generative AI use to optimize supply chain operations?
Generative AI for supply chain optimization uses various types of data sources, including historical sales figures, customer behavior data, supply chain performance measurements and market trends information; external factors (like weather and economic indicators); as well as real time sensors data or IoT device monitoring information.
How does Generative Artificial Intelligence manage supply chain risks?
Generational AI offers companies an effective means to address supply chain risks by analyzing historical data and external factors to detect possible threats to supply chains, predict their effects on operations and develop risk mitigation strategies such as alternative sourcing options, contingency plans or dynamic inventory management to reduce these threats.
What challenges must be considered when implementing generative AI into supply chains?
Implementation of Generative AI into supply chains poses several unique challenges, including data quality and integration, infrastructure requirements and requirements, talent gaps and expertise shortages, ethical considerations as well as change management issues; AI generated decisions must also be understood clearly as well as being assessed for cost/benefit analyses/ROI.
How can generative AI fit into existing supply chain processes?
Generative AI can easily be integrated into existing supply chain processes by carefully choosing use cases, assessing data availability and quality, selecting suitable AI algorithms/models/platforms/solutions to build or leverage, as well as managing change management initiatives to facilitate AI-powered decision making processes and training employees to embrace it.
Contact us
Contact Person: Mr. Lawrence John
Marketresearch.Biz
Tel: +1 (347) 796-4335
Send Email: [email protected]
Content has been published via 11press. for more details please contact at [email protected]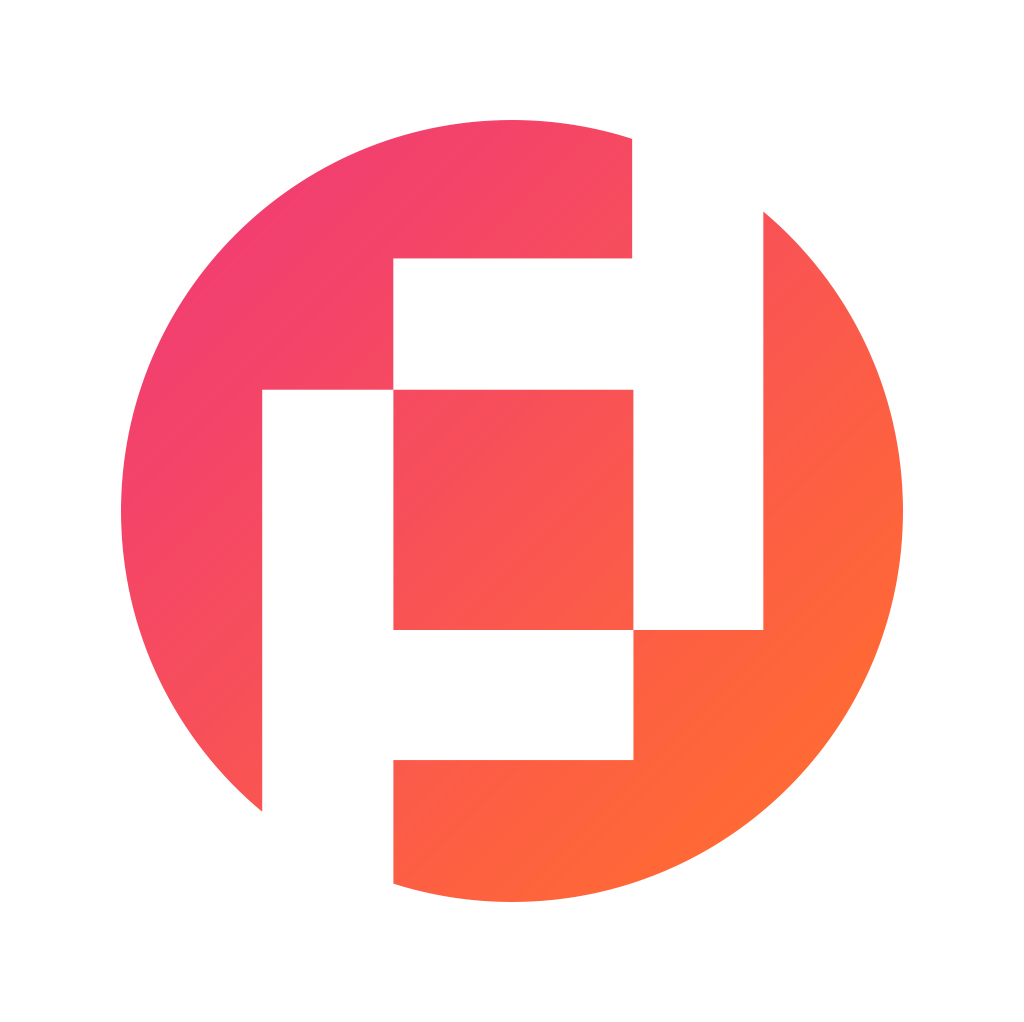 Prudour Private Limited
The team behind market.us, marketresearch.biz, market.biz and more. Our purpose is to keep our customers ahead of the game with regard to the markets. They may fluctuate up or down, but we will help you to stay ahead of the curve in these market fluctuations. Our consistent growth and ability to deliver in-depth analyses and market insight has engaged genuine market players. They have faith in us to offer the data and information they require to make balanced and decisive marketing decisions.
More Posts By Prudour Private Limited