Global 5G Chipset Market size is expected to be worth around USD 140.39 Billion by 2032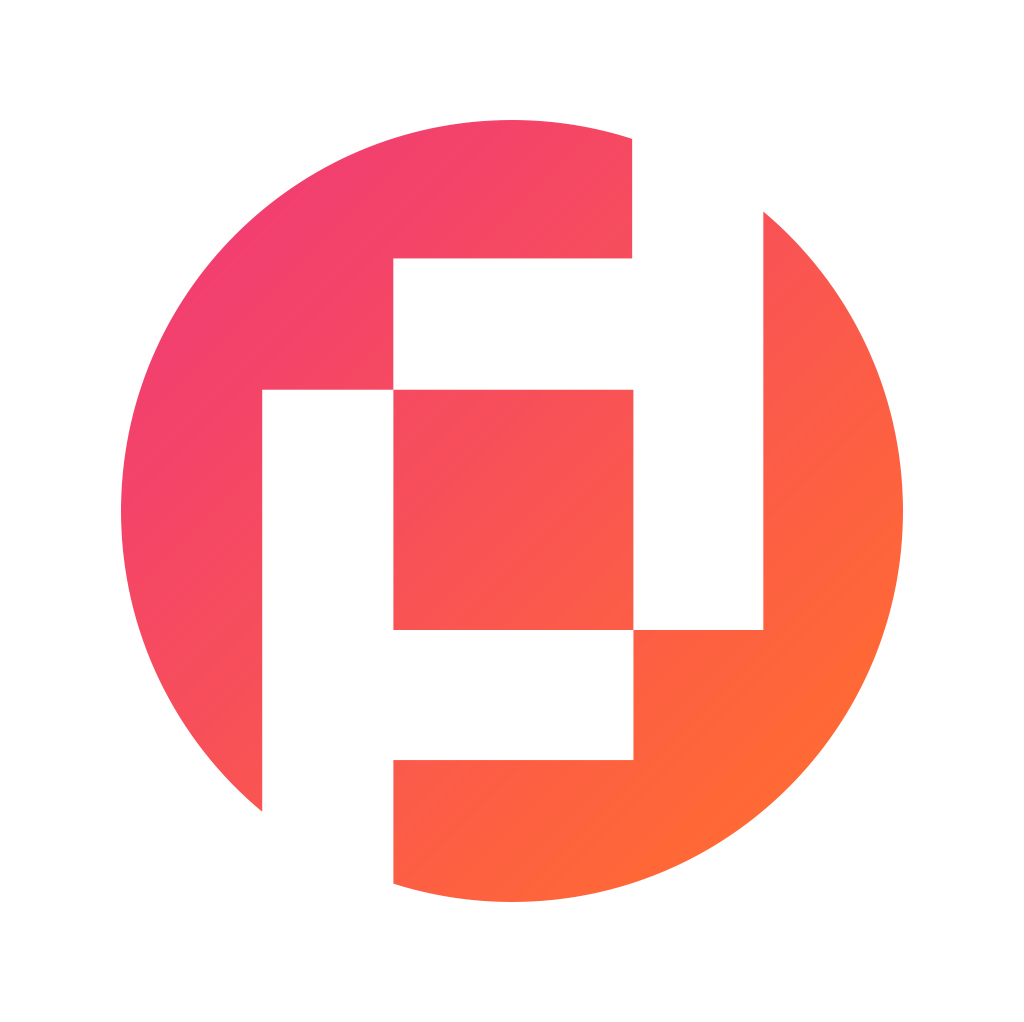 Prudour Private Limited
Updated · Apr 19, 2023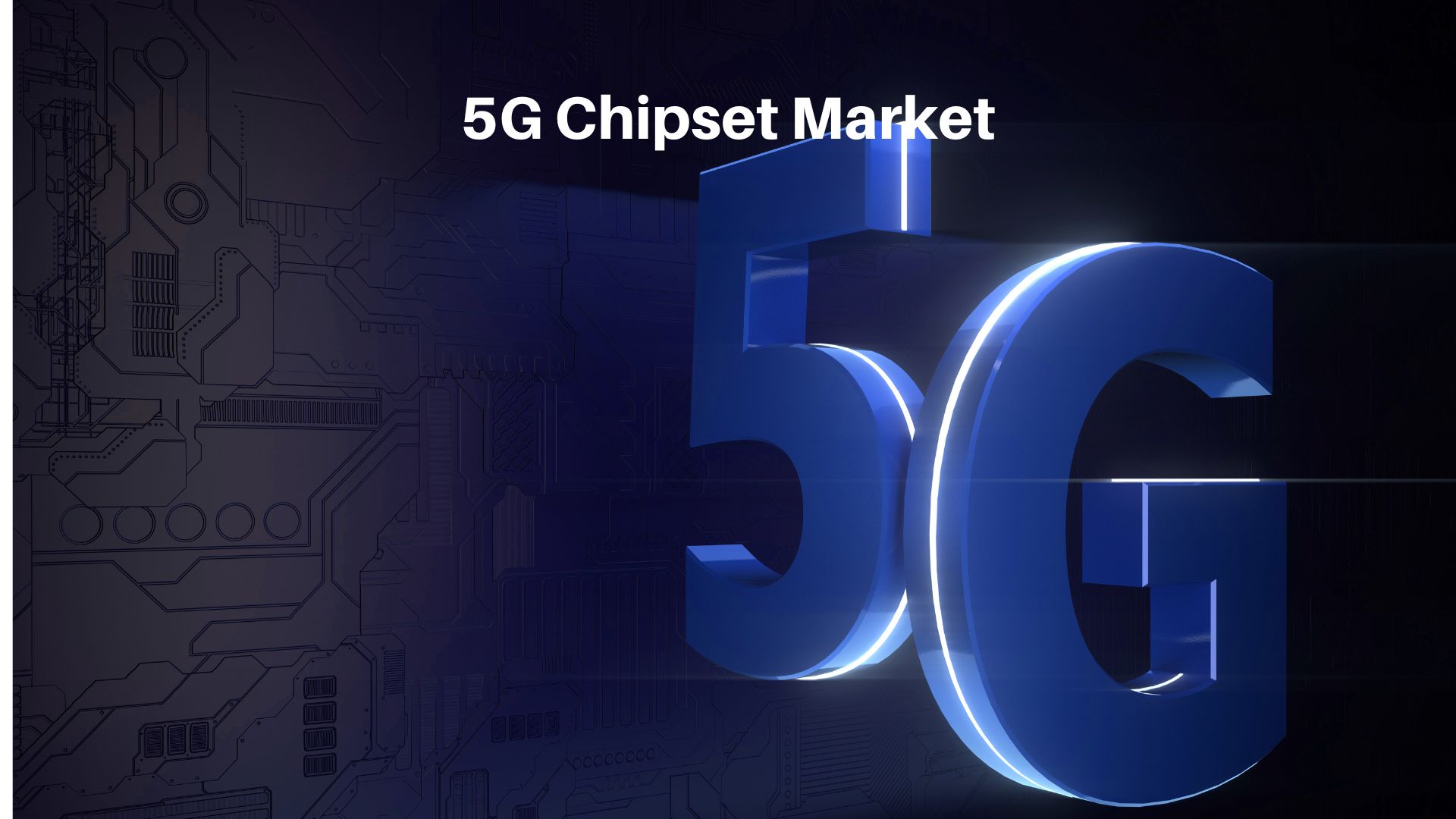 WHAT WE HAVE ON THIS PAGE
Published Via 11Press:  The Global 5G chipset Market size is expected to be worth around USD 140.39 Billion by 2032 from USD 16,36 Billion in 2022, growing at a CAGR of 24.67% during the forecast period from 2023 to 2032.
The 5G chipset market refers to an industry that produces and supplies semiconductors and related components needed to support 5G wireless communication technology. At the core of it, all lies 5G's 5G chipset, responsible for faster speeds, lower latency times, and increased connectivity.
The global 5G chipset market is expanding at an incredible pace due to the increasing need for faster and more reliable wireless communications across a diverse set of applications such as smartphones, IoT devices, autonomous vehicles, and beyond. Adopting 5G technology may transform industries while creating opportunities for entirely new use cases and applications.
Request For Sample Report Here: https://market.us/report/5g-chipset-market/request-sample/
Key Takeaways
Growth: Demand for faster and more secure wireless communications continues to surge, driving 5G chipset market expansion rapidly.
Importance: 5G chipsets are integral components of 5G networks, providing faster speeds, lower latency times, and enhanced connectivity capabilities.
Major Players: Key companies like Qualcomm, Samsung, and MediaTek are investing significantly in developing and producing 5G chipsets.
Collaboration: Collaboration among chip manufacturers, network operators, and device makers is integral for the success of the 5G ecosystem.
Challenges in the 5G Chipset Market: 5G chipset markets face numerous hurdles including high development and manufacturing costs, interoperability with existing networks, and regulatory barriers.
Growth Opportunities: 5G technology promises to transform industries while opening the way to innovative applications and use cases, providing numerous growth prospects for the 5G chipset market.
Conclusion – Overall, the 5G chipset market is growing quickly to meet increasing demands for 5G technology and its adoption.
Regional Snapshot
The 5G chipset market experienced extraordinary global expansion, and various regions demonstrated promising potential for future development.
North America saw the United States lead North American 5G chipset market with high smartphone adoption rates and increasing demand for 5G-enabled devices, along with leading chipset providers like Qualcomm, Intel, and NVIDIA who actively developed and commercialized 5G chips for various applications.
Europe was at the forefront of 5G chipset adoption due to increased data connectivity demands and adoption rates of IoT/smart devices, driven primarily by growing consumer interest in high-speed data access and an expansion in Internet of Things (IoT) usage. Initiatives launched by European Union members and networks nationwide also played a vital role in driving its market expansion.
China, Japan, and South Korea comprised the region with the highest market share for 5G chipset sales globally in 2017 as it experienced increasing demands for high-speed internet connections, swift smartphone adoption of 5G capabilities as well as the advancement of technologies like IoT, AI and autonomous vehicles to drive its rapid expansion. These factors all played an integral part in propelling its rapid development over this region.
Overall, the 5G chipset market experienced robust global expansion driven by rising demands for fast data connectivity, smart device adoption, and technological development. North America, Europe, and Asia Pacific regions led this growth trend, each showing potential to advance further.
Driving Factors
The market for 5G chipsets is driven by numerous factors, including:
Growing demand for fast internet connectivity: Rising internet usage rates are driving the growth of the 5G chipset market. Users who take advantage of 5G technology experience faster download/upload speeds, lower latency times, and improved reliability within networks.
Rising adoption of smart devices: With more people turning to smartphones, tablets, and IoT devices for everyday needs like communication or entertainment purposes than ever before, 5G chipsets have seen increased interest due to their reliance on high-speed data connectivity for proper operation; 5G technology provides exactly that!
Deployment of 5G Networks: Deployment of 5G networks is another driving factor of the 5G chipset market, leading to greater worldwide deployment and demand for devices equipped with 5G capabilities as well as chipsets that support them.
Advancements in technologies such as IoT and AI: Advancements in technologies such as IoT and AI have contributed significantly to driving demand for 5G chipsets since these require high-speed data connectivity for effective operation; 5G provides this speed with superior speeds and reliability.
Government Initiatives and Funding: Governments worldwide have made substantial investments in 5G technology by providing funding and incentives that promote its adoption. Such efforts have helped drive its development as well as commercialization by pushing ahead the development of 5G chipsets and devices for wider availability and use.
Overall, the 5G chipset market is being propelled forward by numerous forces: increasing internet connectivity demand and adoption rates of smart devices are driving factors; 5G network deployment along with advancements such as IoT/AI technologies are propelling growth while government initiatives and funding also play a part.
Restraining Factors
While 5G chipset market growth is strong, certain barriers could impede its progress and hinder development. These include:
High Cost: 5G technology remains relatively novel and thus necessitates significant investments in infrastructure and equipment, leading to higher device costs with 5G capability that may hamper its adoption as well as demand. This may delay adoption as well as lower demand for 5G chipsets.
Limited Coverage: While 5G networks have begun rolling out globally, coverage remains restricted in certain locations. This could impact device and chipset sales without 5G coverage as users may see no reason for upgrading their devices to accommodate it.
Compatibility concerns: 5G technology may not yet be compatible with all existing devices and networks, potentially hampering its adoption and demand among users. They could hesitate to upgrade if not compatible with their current networks or devices.
Regulatory Humps: Deployment of 5G networks can be hindered by various regulatory and legal requirements that could impede development and deployment, slowing its rate and leading to slower adoption rates than anticipated. As this would put downward pressure on chipset and device sales.
Security Concerns: Security concerns related to 5G networks exist for much the same reasons that affect any new technology; users might feel reluctant to adopt and purchase 5G-enabled devices if security worries deter their usage of them. These could have an adverse impact on adoption rates and demand.
Although 5G chipset market growth is strong, certain obstacles could impede its advancement; such as high costs, limited coverage area, compatibility issues, and regulatory hurdles as well as security considerations.
Any Questions? Ask Our Experts @ https://market.us/report/5g-chipset-market/#inquiry
Key Market Segments:
By Frequency Type
mmWave
sub-6GHz
sub-6GHz + mmWave
By Processing Node Type
7 nm
10 nm
Other Processing Node Type
By Deployment Type
Smartphones/Tablets
Telecom Base Station Equipment
Connected Devices
Broadband Access Gateway Devices
Connected Vehicles
Other Deployment Type
By Vertical
Manufacturing
Media & Entertainment
Energy & Utilities
IT & Telecom
Healthcare
Transportation & Logistics
Other Verticals
Key Market Players:
Samsung Electronics Co., Ltd.
Qualcomm Incorporated
Huawei Technologies Co., Ltd.
Intel Corporation
Infineon Technologies AG
MediaTek Inc.
Unisoc Communications, Inc.
Other Key Players
Challenging Factors
The 5G chipset market faces several hurdles, such as:
Competition: The 5G chipset market is highly competitive, featuring both established players and newcomers vying for market share. This could result in pricing pressures or reduced profit margins for chipset manufacturers.
Standardization: As 5G technology continues to advance, standardization must occur to ensure compatibility and interoperability among devices and networks – otherwise delays could arise in developing and deploying 5G chipsets and devices.
Development costs: To develop 5G chipsets requires significant investments in research and development, which could present smaller manufacturers with challenges in terms of available funds to invest in creating these advanced technologies.
Infrastructure: 5G networks require significant investments in infrastructure such as towers, base stations, and fiber optic cables; this may present difficulties in areas with limited or rural infrastructure.
Intellectual Property Rights: 5G technology development requires various intellectual property rights such as patents to develop. Unfortunately, this may lead to legal disputes between chipset manufacturers which could impede the development and deployment of 5G chipsets.
Consumer Adoption: Adopting 5G devices by consumers is critical to the success of the 5G chipset market; however, some may hesitate to upgrade due to compatibility issues, high costs, or security worries.
Report Scope:
| Report Features | Description |
| --- | --- |
| Market Value (2022) | US$ 16,36 Bn |
| Forecast Revenue (2032) | US$ 148.39 Bn |
| CAGR (2023-2032) | 24.67% |
| Base Year for Estimation | 2022 |
| Historic Period | 2016-2022 |
| Forecast Period | 2023-2032 |
| Regions Covered | North America, Europe, Asia Pacific, Latin America, and Middle East & Africa, and the Rest of the World |
Recent Developments
The 5G chipset market has seen several recent developments, including:
Advancements in 5G technology: The development of 5G technology continues to advance, with new innovations such as millimeter-wave technology, massive MIMO, and beamforming. These advancements are expected to improve the speed and reliability of 5G networks, driving demand for 5G chipsets.
Increasing deployment of 5G networks: The deployment of 5G networks continues to increase worldwide, with major carriers launching commercial 5G services in many countries. This is driving demand for 5G-enabled devices and chipsets.
Partnerships and collaborations: Major players in the 5G chipset market are forming partnerships and collaborations to drive innovation and accelerate the development of 5G technology. For example, Qualcomm has partnered with several companies to develop 5G-enabled devices and technologies.
Frequently Asked Question
Q. What are the challenges facing the 5G chipset market?
A. The challenges facing the 5G chipset market include competition, standardization, development costs, infrastructure, intellectual property rights, and consumer adoption.
Q. What are the driving factors for the growth of the 5G chipset market?
A. The driving factors for the growth of the 5G chipset market include increasing demand for 5G-enabled devices, advancements in 5G technology, and increasing deployment of 5G networks worldwide.
Contact Us:
Contact Person: Mr. Lawrence John
Market.us (Powered By Prudour Pvt. Ltd.)
Tel: +1 718 618 4351
Mail us: [email protected]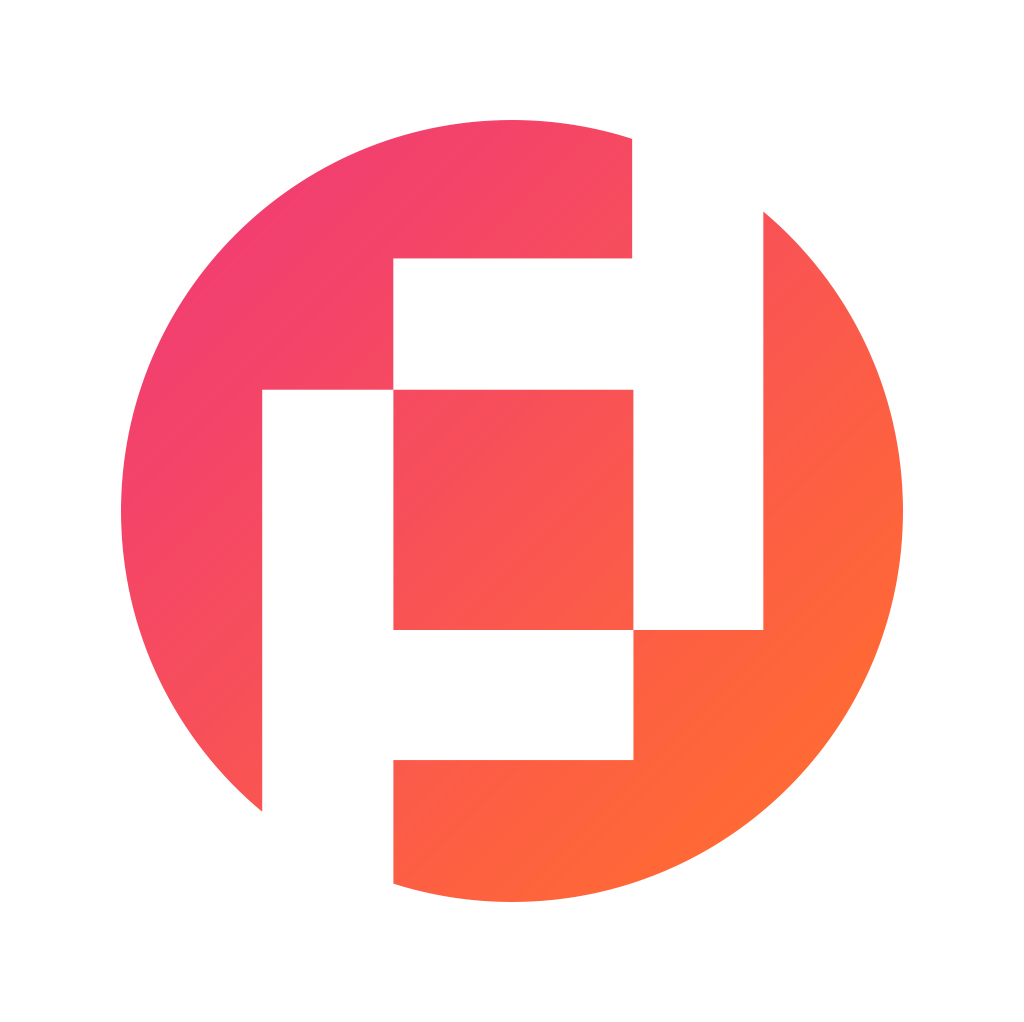 Prudour Private Limited
The team behind market.us, marketresearch.biz, market.biz and more. Our purpose is to keep our customers ahead of the game with regard to the markets. They may fluctuate up or down, but we will help you to stay ahead of the curve in these market fluctuations. Our consistent growth and ability to deliver in-depth analyses and market insight has engaged genuine market players. They have faith in us to offer the data and information they require to make balanced and decisive marketing decisions.
More Posts By Prudour Private Limited