Global Electric Motor Market Size Will Hit USD 253.7 Billion in 2032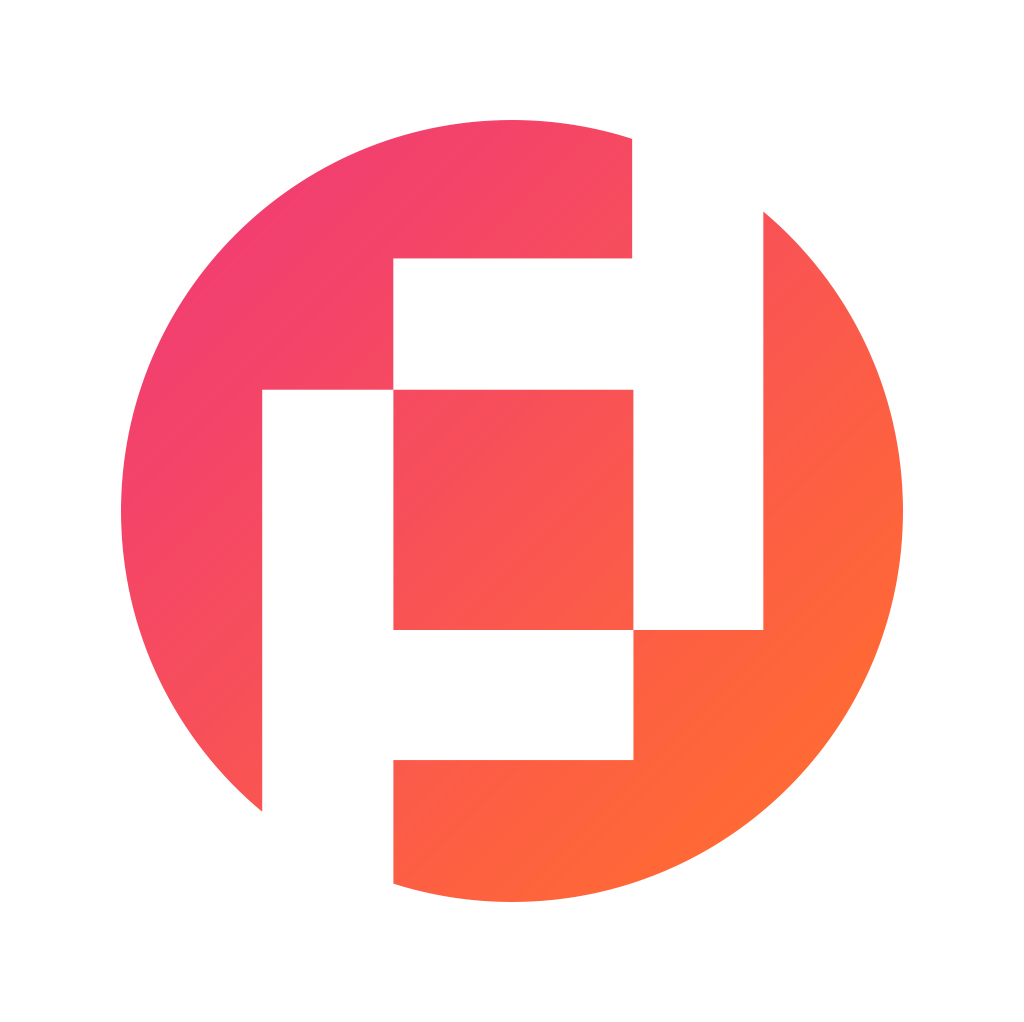 Prudour Private Limited
Updated · Feb 27, 2023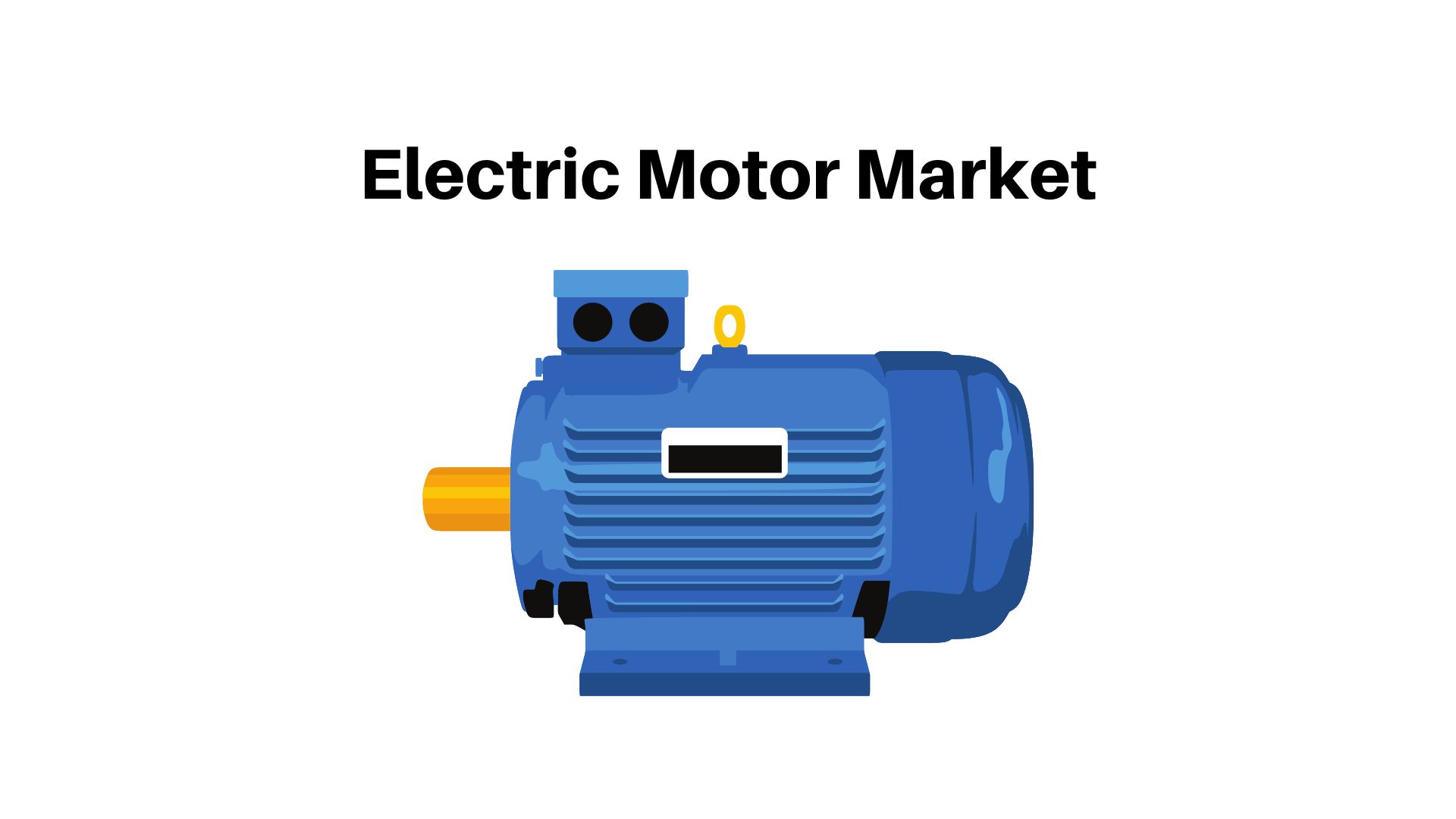 Electric Motor Market Overview
Published Via 11Press: According to Market.us In 2022, the global electric motor market was valued at USD 131.4 billion. Between 2023 and 2032, this market is estimated to register the highest CAGR of 6.8% and is expected to reach USD 253.7 billion in 2032.
Electric motors are electrical devices that convert electricity to mechanical energy. Modern electric motors work by the interaction between their magnetic field and wire windings, producing torque applied to the shaft of the motor. Agriculture, industrial and automotive industries commonly utilize these motors.
However, with the advancement in technology and urbanization processes, motor demand has surged across residential and commercial sectors alike. Furthermore, HVAC (HVAC) systems are emerging as one of the fastest-growing applications for motors deployment.
The demand for high-end machine control in automotive manufacturing, due to their superior efficacy in AC synchronous motors, drives growth in the electric motor market. Regulations like Minimum Energy Performance Standards (MEPS) have spurred innovation in energy efficient motors that maximize output from their batteries.
This has encouraged the use of energy-saving motors for appliances, fueling an expansion in the electric motor market worldwide. Heat, ventilation and air conditioning (HVAC) applications have seen a notable spike in demand for electric motors due to features like higher torque and reduced noise emissions.
Request For Sample Report Before Purchasing Report: https://market.us/report/electric-motor-market/request-sample/
According to the International Energy Agency (IEA), approximately ~40% of electricity consumed is for electric motors. Furthermore, these motors are much more energy-efficient, lightweight and operate at higher speeds than their mechanical counterparts. Material handling systems are the primary users of fractional horsepower (FHP) motors worldwide, thus increasing their demand globally. Furthermore, HVAC fields with heat dissipation needs are expected to become major buyers of these motors over the next few years.
Key Takeaways
The global Electric Motor market was worth USD 131.4 billion in 2022.
The Electric Motor Market will experience a 6.8% CAGR between 2023-2032.
The global electric motor market is expected reach USD 253.7 billion by 2032.

The Fractional Horsepower (Upto 1HP), Segment dominates the Market Globally.

The Market is dominated by the Motor Vehicle Segment.

High Maintenance Costs To Limit Market Growth

Electric Motors for Renewable Energy are the End Use Products. This will lead to a global increase in demand.
Regional Snapshot
Asia-Pacific was valued at USD ~38 billion in 2020 and is expected to become the world's leading electric motor market over the coming years.
The region's growing demand is driven by industries such as automotive, industrial and power. Furthermore, it serves as a center for automation with an increasing need for electrical vehicles. Furthermore, electricity supply is being stretched thin due to rapid urbanization across China and India.
Europe is forecast to witness an exponential rise in electric motor demand during the forecast period due to an increasing focus on green energy and renewable energy goals. Furthermore, electric motors will be increasingly utilized in industrial and agricultural processes, further fueling demand across the region.
According to the most recent update of EU 2030 targets, Europe aims to reduce greenhouse gases by ~40% compared to 1990 levels by 2030.
The growing demand for electric vehicles and the growing emphasis on meeting renewable energy targets will play a significant role in the growth of this market in North America.
Latin America and the Middle East and Africa regions are expected to experience an exponential rise due to increasing investment in the gas and oil sector and increased construction activity within the region, which encourages development in both commercial and residential sectors.
Driver
The demand for more energy-efficient motors is on the rise.
Energy demand is predicted to increase by ~38% by 2035, with an average annual increase of ~~1.5%. According to the US Department of Energy (DOE), in March 2020 electric motors accounted for half the energy use within US manufacturing industries.
Motors, both electric and other types used in infrastructure and industrial applications account for ~~55% of global energy consumption. To ensure efficient and effective use of this resource, several regulations have been put in place.
At present, the International Electrotechnical Commission (IEC), a regulatory body in Europe, has set energy efficiency standards.
Many countries have implemented regulations to enhance the efficiency of motors powered by electricity. IEC has created a variety of regulations for motor efficiency, such as IE1, IE2, IE3, and IE4, that aim to reduce carbon emissions from these machines.
Regulations from Control Engineering Europe (CEE) for electric motors went into effect in January 2017 and require all AC motors with rated power between 0.75-375 kW to run efficiently.
Recently, efficient electric motors with superior magnetic materials and higher tolerance levels have been developed.
Highly efficient IE4 and IE5 motors offer immediate advantages to OEMs as well as end users alike.
Electric motors typically need little maintenance and can generate significant torque even at low speeds, leading to an increasing demand for electric motors in the 0.75-375 kW power range.
Increased Demand from Commercial & Residential Sector to Foster Growth
According to the International Energy Agency, CO2 emissions from energy-related sources will decrease globally by ~6% by 2020 due to decreased energy consumption.
Coronavirus-related restrictions on movement were announced by government authorities, leading to reduced mobility and the suspension of industrial applications. Nonetheless, concerns over vehicle emissions remain and as air quality degradation becomes more urgent, producers are turning towards alternative energy sources for production.
This has led to an increasing need for electric motors in the automotive industry in order to meet emissions-free standards.
Furthermore, the rapid urbanization trend is likely to result in an increasing demand for HVAC products such as vacuum cleaners, washing machines and other. This will likely support the expansion of the electric motor market during the forecast period.
Purchase This Report Via Secured Link And Avail Discount: Buy Report Now
Restrain
High Maintenance Costs to Restrain Market Growth
The primary factor slowing the main market growth is the high cost of engine maintenance. In some cases, these operational expenses may be prohibitively expensive, potentially discouraging consumers from purchasing it.
For instance, when a motor with high horsepower and an extremely low load factor is employed, its cost per hour of operation will increase significantly. On the other hand, some motors don't offer self-starting torques such as induction motors; additionally, an auxiliary component may be necessary to start motors operating on single phase; therefore, these factors could potentially hinder market expansion due to these constraints.
The fluctuating price of raw materials
The cost of electric motors is determined by the price of raw materials such as permanent magnets, copper wires, steel bars and precision-tiny metals like specialty alloys. Electric motors largely rely on raw materials from China, Africa and South American countries. Cost-related considerations will determine which suppliers dominate in this market.
Any change in the cost of raw materials will directly affect motor prices, necessitating other manufacturers/suppliers to absorb these fluctuations. At present, neodymium holds the largest share of this market and is predicted to expand at an exponential rate over the forecast period. Due to its high energy content and abundance of residual flux, neodymium magnets are highly sought-after industrial applications due to their superior performance characteristics.
China currently supplies more than ~96% of rare earth oxides, effectively dominating the market. Furthermore, China produces over ~62% of hard ferrite and more than half the aluminum nickel cobalt and samarium cobalt component of world production. Furthermore, Chinese government policies have implemented export quotas as well as tariffs up to 25% on precious earth components; this causes raw material prices on the global market to fluctuate drastically and puts a brake on electric motor manufacturing worldwide.
Opportunities
The growth of robotics will increase the demand for electric motors.
Robotics technology is expected to open up a world of opportunities for companies in the electric motors market over the coming years. Robots are already commonly employed in workplaces to perform routine tasks. They can also be employed in environments with a high potential for close exposure to hazardous chemicals or radioactive materials. Technology is employed for various tasks, such as assembly line work and military services, space exploration including warehouse delivery and surgery assistance, clearing mines underwater for duct cleaning purposes and commercialized agricultural tasks. Electric motors, such as brushesless DC motors, AC motors and stepping motors, are used in industrial and portable robots to operate their tracks, wheels and legs, sensors turrets or weapons systems. According to the International Federation of Robotics (IFR), ~1.7 million new robots will revolutionize manufacturing by 2020 – driving up demand for electric motors used in robotics.
Small and medium-sized enterprises (SMEs) are ubiquitous in today's business landscape. Around ~90% of companies worldwide are SMBs. Many manufacturing firms within this category have been emphasizing speed, quality and flexibility when it comes to industrial machinery. Industrial SMEs can benefit from digitalization by employing efficient methods to produce high-quality mass production items at low costs. Industry 4.0 transforms these processes by incorporating automation to increase firm efficiency. Technologies such as the Internet of Things, Big Data analytics, additive manufacturing and robotics have become commonplace developments.
According to Automation, a division of the International Society of Automation, robotic technologies will become ~75% cheaper by 2025 compared to 2010 prices. This is expected to remove one major obstacle for small and medium-sized enterprises (SMEs). Meanwhile, the International Federation of Robotics released a report on the world of robotics 2022. According to this document, small and medium-sized businesses (SMEs) have been adopting automation of their infrastructures, leading to improvements in efficiency and quality for these smaller firms.
Challenges
Components are not available and supply chain issues resulting in more expensive product costs
In the near future, supply chains for electric motors that are being constructed or in production will be hit hardest. Industry executives anticipate delays in delivery and construction due to economic slowdown, higher inflation rates and fluctuating energy prices. Many components used in making electric motors come from China or US as well as certain areas of Europe; potential interruptions within those countries could contribute to slow growth rates for this market over the coming years.
Due to the economic and inflationary crisis, currencies in many countries have weakened. This is the result of misalignment between demand and supply that caused financial loss for parts and component producers. Key components used in manufacturing electric motors are often purchased with US dollars, leading to higher component costs.
Recent Developments
Mabuchi Motors recently announced the completion of their acquisition of Electromag SA, a company with an equity capital of CHF 0.1 Mn or USD 0.11 Mn , in June 2021. By purchasing Electromag SA, they plan to enhance their portfolio of brushless motors used in healthcare applications like ventilators or dental care equipment.
Turbo Power Systems and Statcon Energiaa, an Indian power electronics manufacturing company, in April 2021 announced a partnership. This collaboration will enable both companies to pool their talents in developing, producing and marketing power electronics products for energy, rail transportation, defense applications and beyond.
Siemens announced in March 2021 that their Simotics SD motor series variants now offer Super Premium Efficiency (IE4) output to meet the European ErP Directive 2019/1781. They further noted that electric motors with power ratings between 3HP and over 1,300HP, as well as other pole designs, will now be offered within this IE4 spectrum.
Top Key Companies
ABB Ltd Company Profile
AMETEK, Inc. Company Profile
Johnson Electric
Siemens Aktiengesellschaft Company Profile
Rockwell Automation
General Electric
Nidec Motor Corporation
WEG
Toshiba Corporation Company Profile
Hitachi Ltd. Company Profile
Mitsubishi Heavy Industries
TECO-Westinghouse Motor Company
Arc Systems Inc.
DENSO (Japan)
Regal Beloit Corporation
Other Key Players
Key Market Segments
Based on Type
DC Motors
AC Motors
Hermetic Motors
Based on Power Output
Integral Horsepower (Above 1HP)
Fractional Horsepower (UpTo 1HP)
Based on Application
Motor Vehicles
Industrial Machinery
Electrical Appliances
HVAC Equipment
Others
Report Scope
| Report Features | Description |
| --- | --- |
| Report Features | Description |
| Market Value (2022) | US$ 131.4 Bn |
| Forecast Revenue (2032) | US$ 249.6 Bn |
| CAGR (2023-2032) | 6.8% |
| Base Year for Estimation | 2022 |
| Historic Period | 2016-2022 |
| Forecast Period | 2023-2032 |
| Report Coverage | Revenue Forecast, Market Dynamics, COVID-19 Impact, Competitive Landscape, Recent Developments |
| Segments Covered | By Type: DC Motor, AC Motor, and Hermetic Motor; By Power Output: Integral Horsepower (Above 1HP), and Fractional Horsepower (Up to 1HP); By Application: Motor Vehicles, Industrial Machinery, Electrical Appliance, HVAC Equipments, and Others. |
| Regional Analysis | North America – The US, Canada, & Mexico; Western Europe – Germany, France, The UK, Spain, Italy, Portugal, Ireland, Austria, Switzerland, Benelux, Nordic, & Rest of Western Europe; Eastern Europe – Russia, Poland, The Czech Republic, Greece, & Rest of Eastern Europe; APAC – China, Japan, South Korea, India, Australia & New Zealand, Indonesia, Malaysia, Philippines, Singapore, Thailand, Vietnam, & Rest of APAC; Latin America – Brazil, Colombia, Chile, Argentina, Costa Rica, & Rest of Latin America; Middle East & Africa – Algeria, Egypt, Israel, Kuwait, Nigeria, Saudi Arabia, South Africa, Turkey, United Arab Emirates, & Rest of MEA |
| Competitive Landscape | ABB, AMETEK, Johnson Electric, Siemens, Rockwell Automation, General Electric, Nidec Motor Corporation, WEG, Toshiba Corporation, Hitachi, Mitsubishi Heavy Industries, TECO-Westinghouse Motor Company, Arc Systems Inc., DENSO (Japan), Regal Beloit Corporation, Other Key Players. |
| Customization Scope | Customization for segments, region/country-level will be provided. Moreover, additional customization can be done based on the requirements. |
| Purchase Options | We have three license to opt for: Single User License, Multi-User License (Up to 5 Users), Corporate Use License (Unlimited User and Printable PDF) |
Contact us
Contact Person: Mr. Lawrence John
Market.us (Powered By Prudour Pvt. Ltd.)
Tel: +1 718 618 4351
Send Email: [email protected]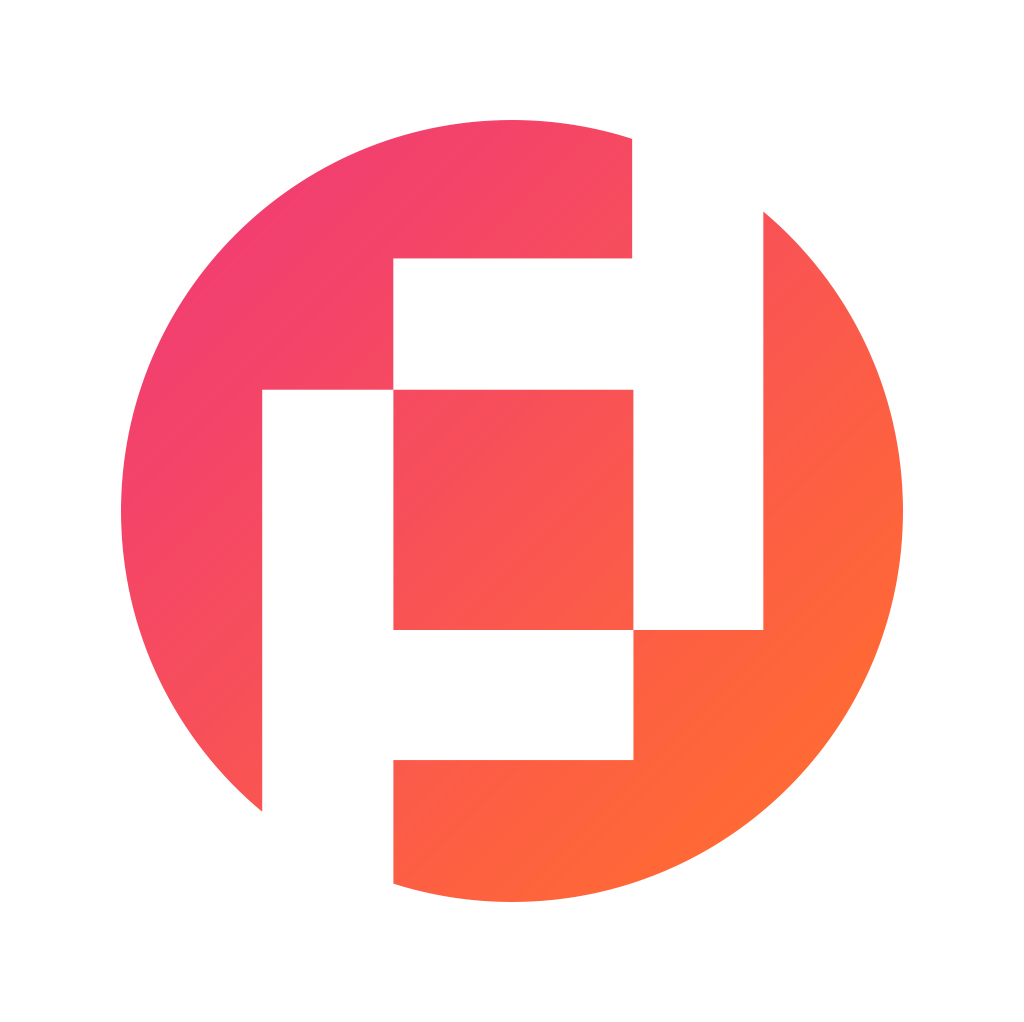 Prudour Private Limited
The team behind market.us, marketresearch.biz, market.biz and more. Our purpose is to keep our customers ahead of the game with regard to the markets. They may fluctuate up or down, but we will help you to stay ahead of the curve in these market fluctuations. Our consistent growth and ability to deliver in-depth analyses and market insight has engaged genuine market players. They have faith in us to offer the data and information they require to make balanced and decisive marketing decisions.
More Posts By Prudour Private Limited