Global Electronic Health Records Market Size Projected To Reach USD 43.20 Billion By 2032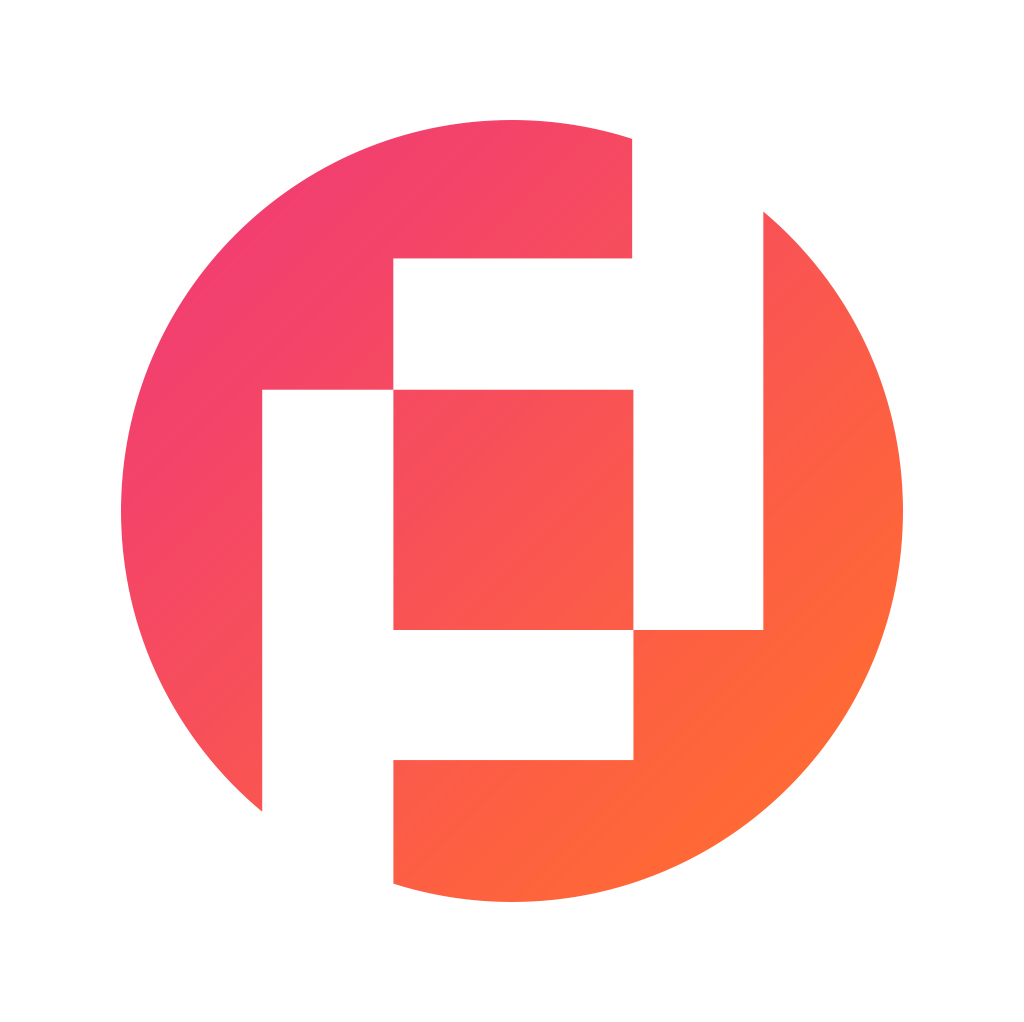 Prudour Private Limited
Updated · Jun 07, 2023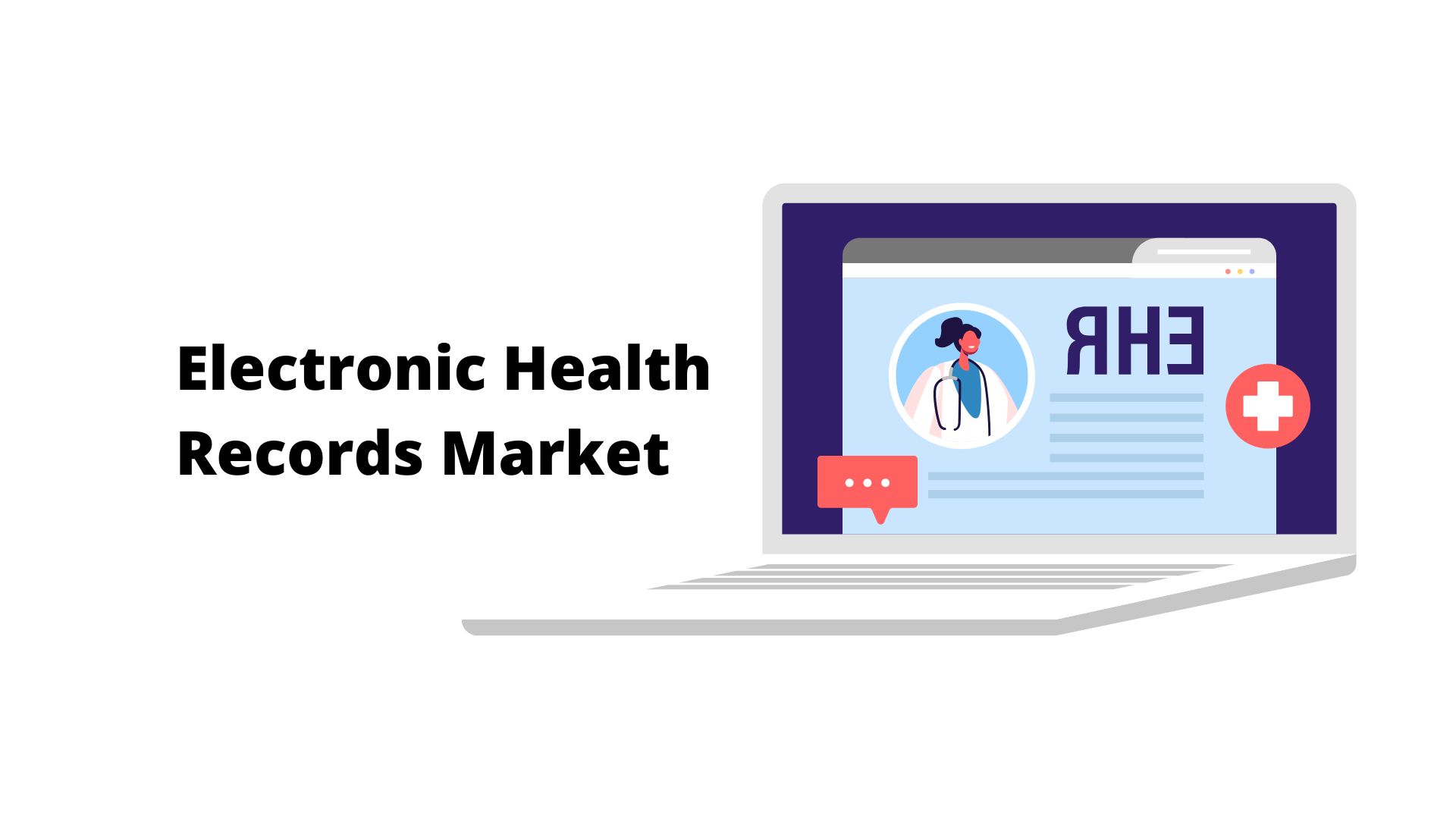 WHAT WE HAVE ON THIS PAGE
Market Overview
Published Via 11Press : The Electronic Health Records Market refers to an industry segment concerned with developing, deploying, and using digital systems to store, manage and exchange patient health records electronically. EHR systems replace paper medical records with comprehensive yet easily accessible electronic formats that make health professionals' jobs simpler and provide easier patient management for healthcare practitioners.
In 2022, the Electronic Health Records Market was valued at USD 28.9 Billion and is expected to reach USD 43.2 Billion in 2032. This market is estimated to register a CAGR of 4.2% between 2023 and 2032.
EHR market growth has experienced exponential expansion over the years due to factors like rising healthcare data management demands, technological innovations, government initiatives promoting the digitization of records, and improved patient care coordination needs. EHR systems offer many advantages including enhanced data accuracy, patient safety improvements, streamlined workflows, and greater data accessibility for healthcare providers.
EHR systems provide many advantages; among them are ease of accessing patient records, reduced errors, and enhanced collaboration among healthcare providers; giving patients greater control of their own healthcare with access to more of their medical history; as well as reduced administrative tasks like billing or scheduling appointments.
Request For Sample Report Here: https://market.us/report/electronic-health-records-market/
Key Takeaways
Growing Market: The EHR market is experiencing steady growth due to the increasing adoption of digital solutions in the healthcare industry. Factors such as government initiatives, the need for improved healthcare quality and efficiency, and the demand for integrated healthcare systems are driving market growth.
Leading Players: Prominent companies in the EHR market include Epic Systems Corporation, Cerner Corporation, Allscripts Healthcare Solutions, Inc., MEDITECH, and athenahealth. These companies provide a range of EHR solutions catering to different healthcare settings.
Types of EHR Systems: EHR systems can be classified as on-premise, web-based, or cloud-based solutions. On-premise systems require local installation and maintenance, while web-based and cloud-based systems offer greater flexibility and accessibility.
Interoperability Focus: Interoperability is a crucial aspect of the EHR market. Efforts are being made to establish standardized protocols and frameworks, such as HL7 FHIR, to enable seamless exchange and access to patient information across different EHR systems.
Regional Analysis
North America: The EHR market in North America, particularly the US, is well established. Adoption has increased drastically thanks to government initiatives like HITECH Act incentives for meaningful use; established players like Epic Systems Corporation and Cerner Corporation dominate this region's EHR marketplace.
Europe: Europe offers an expansive EHR market, with adoption rates differing significantly across nations. Countries such as Denmark and Britain have made notable strides toward adopting national EHR systems; European Union regulations like General Data Protection Regulation (GDPR) have had significant effects on data privacy and security practices across Europe.
Asia Pacific: This region is experiencing rapid expansion of the EHR market. Countries such as China, India, and Japan are investing heavily in digital healthcare infrastructure as part of initiatives aimed at increasing accessibility and quality. Furthermore, established vendors as well as local players catering specifically to regional requirements exist within this market.
Latin America: EHR markets in Latin America are still expanding, with countries like Brazil and Mexico leading its development. Government initiatives to digitize healthcare systems are spurring adoption; however, challenges related to infrastructure interoperability and data privacy exist in certain nations.
Middle East and Africa: The EHR market in this region is still evolving, as countries such as Saudi Arabia, UAE, and South Africa make investments in healthcare digitization infrastructure projects. Furthermore, this market includes both international vendors as well as local players.
Drivers
Government Initiatives and Regulations: Governments around the globe have initiated programs designed to foster the adoption of EHR systems. Such efforts often offer financial incentives or penalties incentivizing healthcare providers to switch over from paper records to digital records.
Enhance Healthcare Quality and Efficiency: EHR systems offer great potential to enhance healthcare quality and efficiency, particularly through digitizing patient information for easier access by healthcare providers, leading to informed decision-making, reduced medical errors, and better patient outcomes.
Enhance Care Coordination: EHR systems allow healthcare providers to coordinate care more effectively among themselves and among healthcare settings – primary care doctors, specialists, hospitals, and laboratories all benefit from accessing an individual patient's full medical history, diagnoses, medications, and test results more easily
Interoperability and Data Exchange: Coordinated care requires the seamless exchange and sharing of health data among different EHR systems, so interoperability standards such as HL7 FHIR are being developed to allow EHR systems to speak to each other while also integrating information from multiple sources.
Restraints
Cost and Financial Constraints: Implementation and maintenance of EHR systems can be expensive for healthcare providers with tight budgets, particularly smaller practices or organizations with tighter financial constraints. The initial investment may include infrastructure, software licenses, training modules, and ongoing maintenance fees that add up quickly over time – while shifting from paper records to digital systems requires changes to workflow processes as well as additional staff training, which increases costs further still.
Interoperability Challenges: Attaining seamless interoperability between EHR systems remains an immense difficulty. Unfortunately, due to various data formats and entry practices differing significantly among them as well as proprietary systems preventing effective data exchange/sharing, interoperability issues limit healthcare provider ability to access patient records across different sources limiting coordination/continuity of care delivery and continuity.
User Experience and Workflow Disruptions: Poor user experience can impede EHR adoption and efficiency, potentially impacting provider engagement as they navigate data entry fields that may prove complex or nonintuitive, leading to frustration or mistakes when entering information into systems; also integrating EHR systems can require substantial adjustments or training sessions which impact productivity as well as patient satisfaction.
Data Privacy and Security Concerns: Protecting patient privacy and assuring its security are top concerns when selecting EHR systems for healthcare providers. HIPAA in the US and GDPR in Europe both exist to help healthcare providers safeguard patient information; any breaches in data integrity pose threats to confidentiality, trust, and legal compliance that must be protected against.
Opportunities
Telemedicine and Remote Patient Monitoring: With the COVID-19 pandemic spreading rapidly across North America, telemedicine and remote patient monitoring technologies have quickly been adopted as healthcare delivery alternatives. EHR systems can easily integrate with telehealth platforms allowing healthcare providers to conduct virtual consultations remotely while monitoring patients remotely with real-time data-accessing capabilities.
Artificial Intelligence (AI) and Analytics: EHR systems generate large volumes of patient data which can be utilized for insights and predictive analytics. AI algorithms integrated into EHR systems can analyze this patient information, identify patterns in it, and offer decision support to healthcare providers. AI tools may even assist with early disease diagnosis, personalized treatment plans, or population health management.
Mobile Health (mHealth) Integration: With smartphones and other mobile devices becoming so widespread, opportunities exist for integrating EHR systems with mobile health apps (mHealth apps). EHR systems can be accessed using apps on phones to allow healthcare providers to view patient records remotely as well as schedule appointments, receive reminders about scheduled visits, receive notifications about scheduled events, and engage in secure communication between themselves and patients utilizing secure communication channels provided through a health system.
Patient-Generated Health Data (PGHD): Consumers increasingly rely on wearable devices and health apps to track their own health metrics and activities, providing EHR systems with access to this data for comprehensive patient overview. Integrating patient PGHD into EHR systems gives proactive health management plans the power of real-time patient insights as well as personalized care plans, offering new possibilities for early intervention based on real-time patient monitoring.
Make an inquiry before picking up this report @ https://market.us/report/electronic-health-records-market/#inquiry
Challenges
Telemedicine and Remote Patient Monitoring: With the COVID-19 pandemic at its height, the adoption of telemedicine and remote patient monitoring technology has rapidly expanded. EHR systems can easily integrate with telehealth platforms allowing healthcare providers to conduct virtual consultations remotely monitor patients remotely and access real-time data thereby offering new possibilities for increasing access to care coordination across healthcare settings as well as expanding services beyond them.
Artificial Intelligence (AI) and Analytics: EHR systems generate vast quantities of patient information that can be leveraged for insights and predictive analytics. AI algorithms integrated into EHRs provide healthcare providers with analysis of patient data, pattern recognition, and decision support; their tools help with early disease detection, personalized treatment plans, and population health management.
Mobile Health (mHealth) Integration: With so many people using smartphones and mobile devices today, smartphones present opportunities for EHR integration with mHealth applications. Healthcare providers and patients can both utilize EHR systems through apps on smartphones to access health records, schedule appointments, receive notifications of new patients, or engage in secure communication securely
Patient-Generated Health Data (PGHD): Patients increasingly use wearable devices and health apps to keep track of their own health metrics and activities, providing EHR systems with access to valuable PGHD from these sources that provide an in-depth picture of patient health status and activities.
Recent Development
Increased Adoption of Cloud-based EHR Systems: Recent trends demonstrate an upward trend toward adopting cloud-based EHR solutions, offering scalability, flexibility, and accessibility benefits that enable healthcare providers to securely access patient data whenever and wherever needed from any location or time zone.
Focus on Interoperability and Data Exchange: Interoperability has long been at the center of EHR industry debate, as efforts are undertaken to implement standard protocols and frameworks allowing seamless exchange and integration among different EHR systems. Initiatives such as HL7 FHIR (Fast Healthcare Interoperability Resources) have gained ground as tools that promote standard formats that enhance interoperability between healthcare systems.
Integration of Artificial Intelligence (AI) and Machine Learning (ML): Electronic Health Record systems have increasingly integrated AI and ML technologies in order to increase decision support, automate tasks more quickly, and gain insights from large datasets. AI algorithms are being utilized for clinical decision-making purposes such as predicting patient outcomes or discovering patterns or trends within healthcare data.
Report Scope
| | |
| --- | --- |
| Report Attribute | Details |
| The market size value in 2022 | USD 28.9 Bn |
| Revenue Forecast by 2032 | USD 43.2 Bn |
| Global Market Growth Rate (2023 to 2033) | CAGR Of 4.2% |
| Regions Covered | North America, Europe, Asia Pacific, Latin America, and Middle East & Africa, and Rest of the World |
| Historical Years | 2017-2022 |
| Base Year | 2022 |
| Estimated Year | 2023 |
| Short-Term Projection Year | 2028 |
| Long-Term Projected Year | 2032 |
Key Market Segments
Key Market Players
Cerner Corporation (Oracle)
Allscripts Healthcare LLC
GE Healthcare
Epic Systems Corporation
McKesson Corporation
NextGen Healthcare Inc.
Medical Information Technology Inc.
eClinicalWorks
Other Key Players
Product
Web-based EHR
Client-server-based EHR
Type
Acute
Post-acute
End-use Hospital Use
Ambulatory Use
Physician's Clinic
Laboratories
Pharmacy
Frequently Asked Questions
What is the Electronic Health Records (EHR) market?
The EHR market refers to the industry segment that focuses on the development, implementation, and use of digital systems to store, manage, and exchange patient health information.
Why is the EHR market important?
The EHR market is important as it enables healthcare providers to transition from paper-based records to digital systems, improving data accuracy, accessibility, and care coordination, ultimately enhancing patient care outcomes.
What are the key drivers of the EHR market?
Key drivers of the EHR market include the increasing demand for efficient healthcare data management, technological advancements, government initiatives promoting digitization, and the need for improved patient care coordination.
What are the challenges in the EHR market?
Challenges in the EHR market include interoperability issues, user experience and workflow disruptions, data privacy and security concerns, cost considerations, resistance to change, data standardization, and the need for comprehensive training and support.
Contact:
Global Business Development Team – Market.us
Market.us (Powered by Prudour Pvt. Ltd.)
Send Email: [email protected]
Address: 420 Lexington Avenue, Suite 300 New York City, NY 10170, United States
Tel: +1 718 618 4351
Website: https://market.us
Content has been published via 11press. for more details please contact at [email protected]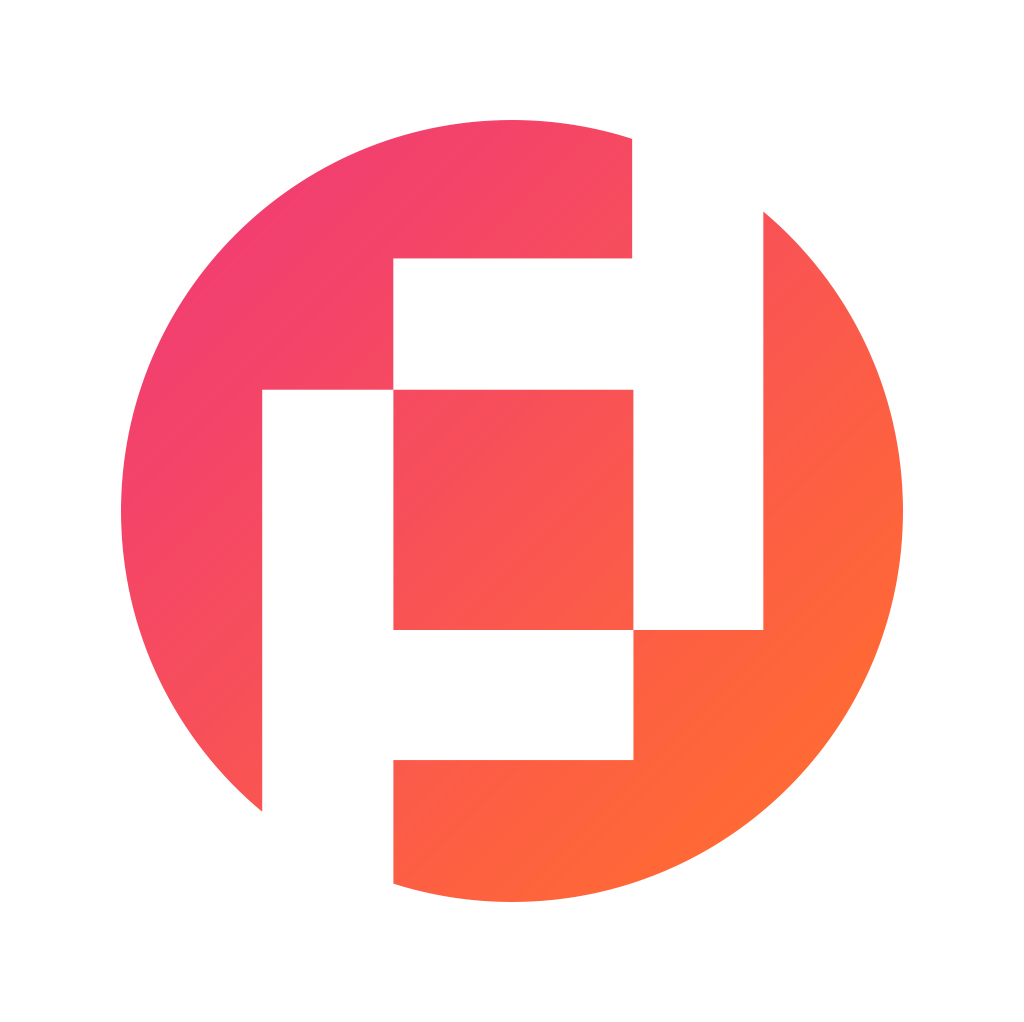 Prudour Private Limited
The team behind market.us, marketresearch.biz, market.biz and more. Our purpose is to keep our customers ahead of the game with regard to the markets. They may fluctuate up or down, but we will help you to stay ahead of the curve in these market fluctuations. Our consistent growth and ability to deliver in-depth analyses and market insight has engaged genuine market players. They have faith in us to offer the data and information they require to make balanced and decisive marketing decisions.
More Posts By Prudour Private Limited