High-Performance Fibers Market Size Worth USD 34.7 Billion by 2032, at 8.7% CAGR – Report by Market.us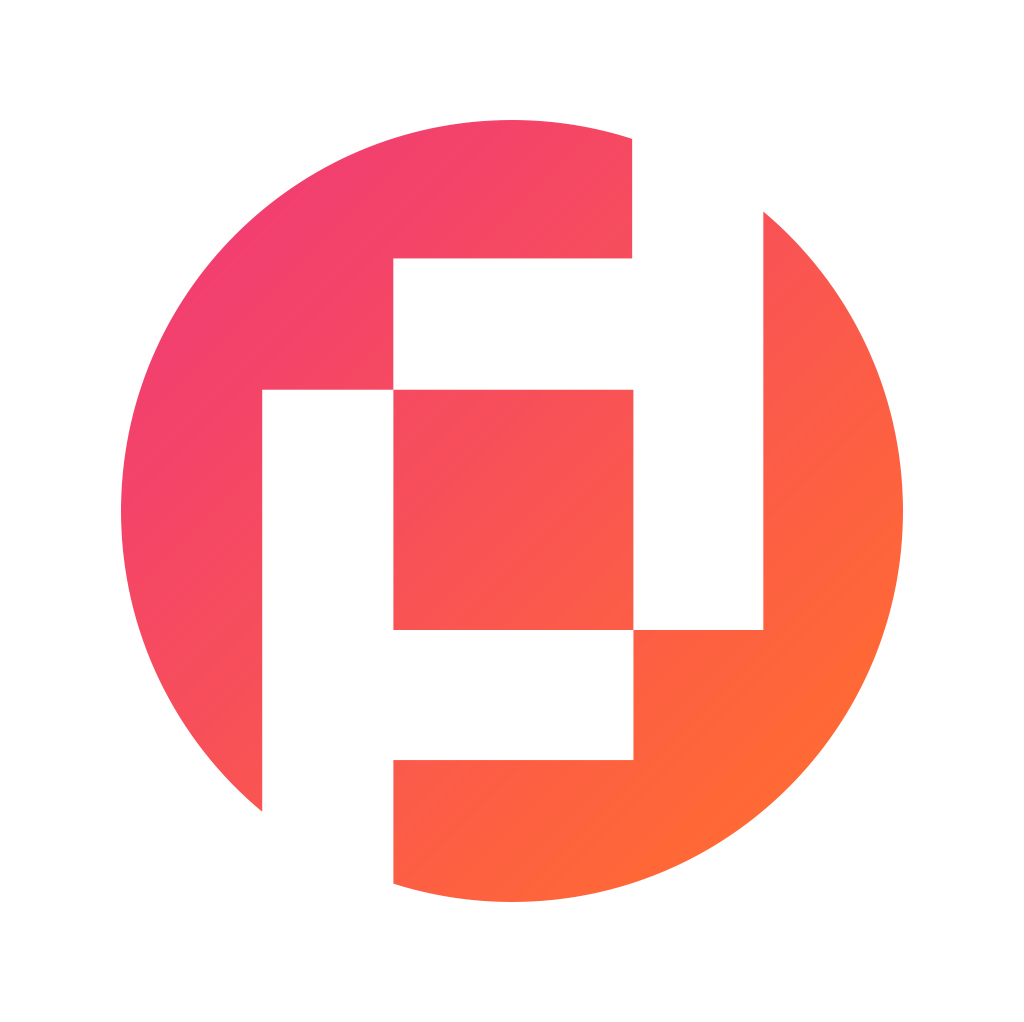 Prudour Private Limited
Updated · Jun 16, 2023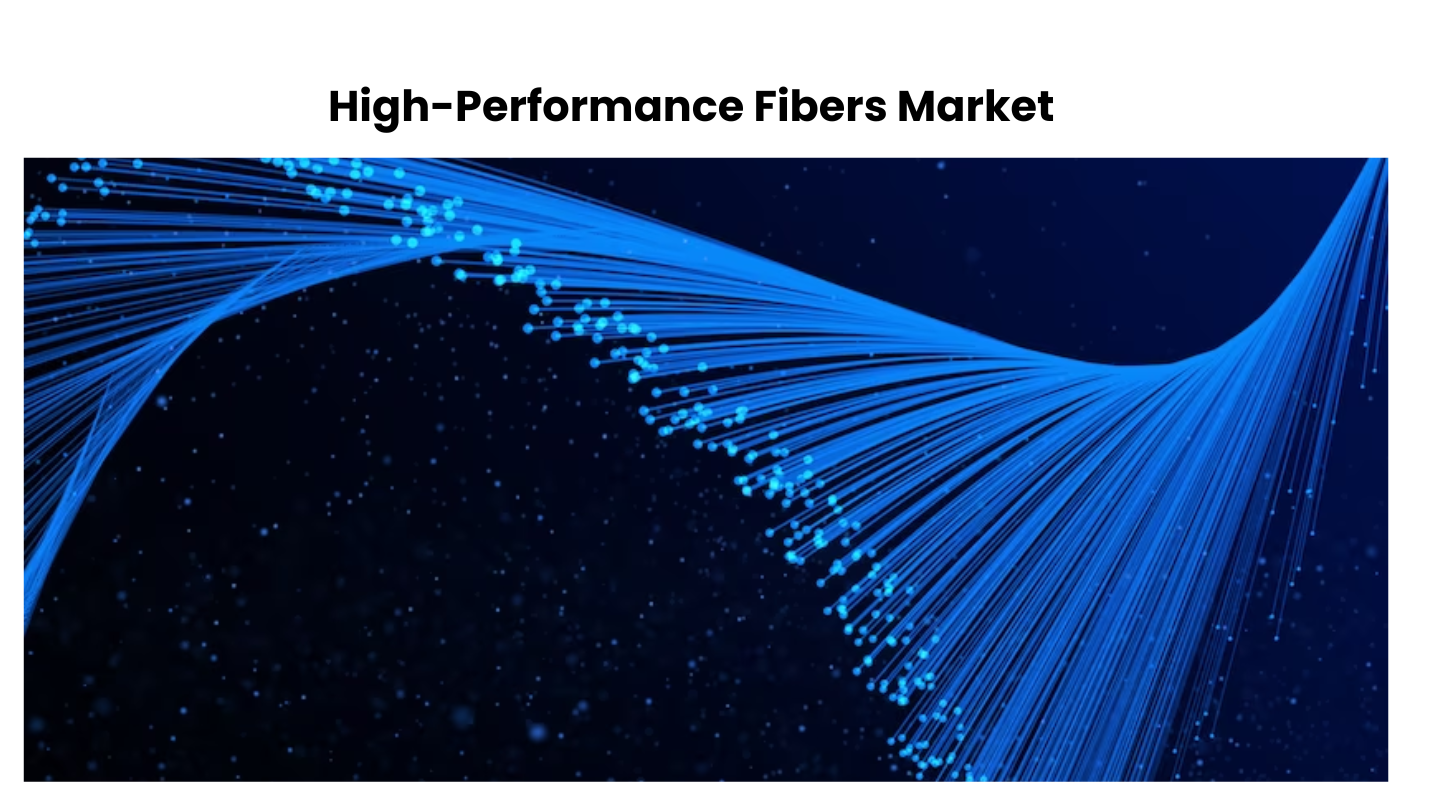 Published Via 11Press: The high-performance fibers market is expected to grow significantly in the coming years, driven by increasing demand from various end-use industries such as aerospace and defense, automotive, construction, and healthcare. High-performance fibers are characterized by their exceptional strength-to-weight ratio, high modulus of elasticity, excellent resistance to heat and chemicals, and superior mechanical properties. These fibers are used in a wide range of applications such as ballistic protection for military personnel and vehicles, lightweight components for aircraft and automobiles, medical implants, and devices that require high strength and biocompatibility.
High-Performance Fibers Market accounted for USD 15.4 billion in 2022 and is expected to reach USD 34.7 billion in 2032. This market is estimated to register a CAGR of 8.7% between 2023 and 2032.
Discover some insights on market size before buying the full report – Request a sample report @ https://market.us/report/high-performance-fiber-market/request-sample/
Carbon fiber is one of the most widely used high-performance fibers due to its exceptional mechanical properties. It is extensively used in aerospace engineering owing to its lightweight nature. Aramid fiber (Kevlar) is another popular variant that is known for its outstanding tensile strength and durability under extreme conditions. The use of high-performance fibers has also gained momentum in the medical sector due to their biocompatibility with human tissues. Polyethylene (PE) fiber is increasingly being employed as a biomaterial for implantable medical devices.
Overall, the high-performance fibers market is poised for steady growth in the foreseeable future due to their versatility across different industries. Technological advancements leading to increased production efficiency coupled with rising demand from emerging economies could further boost market growth over the coming years.
Key Takeaway
At 14.14% in 2022, polybenzimidazole (PBI) production achieved the highest revenue contribution.
Space and defense was by far the leading application sector by revenue share as of 2022, accounting for 44%.
End user individual segment was the dominant segment in 2022 with the highest market revenue share.
Asia Pacific was the dominant market, representing 43% of total revenue and dominating sales throughout 2022.
North America is predicted to experience exponential economic expansion between 2023-2032.
Regional Snapshot
North America: North America has long been considered an essential market for high-performance fibers. Home to major fiber producers and consumers in industries including aerospace, defense, automotive and sports equipment. North American researchers' presence of cutting-edge research facilities as well as their emphasis on technological innovations all play an integral part of driving its market development.
Europe: Europe is another key market for high-performance fibers. Countries such as Germany, United Kingdom, France, and Italy boast strong industrial bases with significant demand for these fibers from industries like aerospace and automotive; their aerospace and automotive sectors make use of them extensively for lightweight yet strong applications, while strict energy efficiency regulations and sustainability concerns also drive this demand in this region.
Asia Pacific: Asia Pacific has experienced explosive growth in its high-performance fibers market. Countries such as China, Japan, South Korea, and India have all witnessed rising demand for these fibers driven by industries such as automotive, aerospace, and electronics manufacturing. Furthermore, expanding manufacturing capacities, rising disposable income levels and infrastructure development contribute to this market expansion – China in particular has emerged as a prominent producer and consumer of such fibers.
Rest of the World: Other regions such as Latin America, the Middle East, and Africa are gradually adopting high-performance fibers in various industries. These regions represent untapped market growth potential driven by infrastructure development projects, rapidly growing industrial sectors, and an increased emphasis on advanced materials; although market penetration of high-performance fibers in these areas may still remain lower when compared with North America, Europe or Asia Pacific.
Drivers
Growing Demand from End-Use Industries: High-performance fibers are widely used in industries such as aerospace, automotive, defense, sports and leisure, and electronics. The increasing demand for lightweight, high-strength materials with excellent performance characteristics drives the growth of the high-performance fibers market.
Technological Advancements: Continuous advancements in fiber manufacturing technologies and material science have led to the development of innovative high-performance fibers. New fiber types with enhanced properties, such as improved strength, heat resistance, chemical resistance, and electrical conductivity, are expanding the potential applications of high-performance fibers.
Increasing Focus on Sustainability: High-performance fibers can contribute to lightweight, fuel efficiency, and reducing carbon emissions in industries like automotive and aerospace. The growing focus on sustainability and environmental concerns is driving the adoption of high-performance fibers as they offer an alternative to traditional materials with a lower environmental footprint.
Growing Demand for Protective and Safety Equipment: High-performance fibers find extensive use in protective and safety equipment, such as bulletproof vests, helmets, and cut-resistant gloves. The rising awareness of worker safety, military modernization programs, and stringent safety regulations are propelling the demand for high-performance fibers in this sector.
Restraints
High Cost: High-performance fibers often have higher production costs compared to traditional fibers due to complex manufacturing processes and specialized raw materials. The cost factor can limit the adoption of high-performance fibers in certain applications, particularly in price-sensitive industries.
Limited Availability of Raw Materials: Some high-performance fibers require specific raw materials that may have limited availability or are sourced from a few regions. This dependence on raw material supply chains can create challenges related to cost stability, supply chain disruptions, and geopolitical factors.
Manufacturing Challenges: The production of high-performance fibers involves complex manufacturing processes, stringent quality control requirements, and specialized equipment. Maintaining consistent quality, scaling up production, and ensuring cost-effective manufacturing can be challenging for manufacturers.
Opportunities
Emerging Applications: The high-performance fibers market offers significant growth opportunities in emerging applications, such as renewable energy, medical devices, and 3D printing. These sectors require materials with specific performance characteristics, providing avenues for the utilization of high-performance fibers.
Lightweighting in Automotive: The automotive industry's focus on lightweighting for improved fuel efficiency and reduced emissions creates opportunities for high-performance fibers. These fibers can be used in components like carbon fiber composites for body panels, reinforcing materials, and structural parts in electric vehicles and lightweight vehicles.
Make an inquiry before picking up this report @ https://market.us/report/high-performance-fiber-market/#inquiry
Challenges
Intense Competition: The high-performance fibers market is highly competitive, with numerous players vying for market share. Companies need to differentiate themselves through technological innovations, product customization, and strategic partnerships to maintain a competitive edge.
Regulatory and Safety Standards: Compliance with stringent regulatory and safety standards is crucial for high-performance fibers, especially in industries like aerospace and defense. Meeting the required certifications and standards can pose challenges and impact market entry.
Sustainability Concerns: Although high-performance fibers offer advantages in terms of lightweighting and resource efficiency, there are challenges related to the recycling and end-of-life management of these fibers. Developing sustainable recycling methods and addressing the environmental impact of high-performance fibers throughout their lifecycle are important challenges for the industry.
Top Key Players
Toray Industries, Inc.
Dupont
Teijin Limited
Toyobo Co. Ltd
DSM
Kermel S.A.
Kolon Industries, Inc.
Huvis Corp.
I. du Pont de Nemours and Company
Zoltek Companies Inc.
Kamenny Vek
Koninklijke Ten Cate NV
Other Key Players
Key Segments
Based on Product
Carbon Fiber
Polybenzimidazole (PBI)
Aramid Fiber
M5/PIPD
Polybenzoxazole (PBO)
Glass Fiber
High Strength Polyethylene
Other Products
Based on Application
Electronics & Telecommunication
Textile
Aerospace & Defense
Construction & Building
Automotive
Sporting Goods
Other Applications
Based on End-User
Personal
Public
Other End-User
Top Impacting Factors
End-Use Industry Demand: The demand for high-performance fibers is significantly influenced by the requirements of end-use industries such as aerospace, automotive, defense, sports and leisure, electronics, and others. The growth and innovation in these industries drive the need for high-performance materials with exceptional strength, durability, heat resistance, and other performance characteristics.
Technological Advancements: Continuous advancements in fiber manufacturing technologies, material science, and composite material development play a crucial role in the high-performance fibers market. The ability to develop fibers with enhanced properties, improved manufacturing processes, and innovative applications expands the market's potential.
Regulatory Environment: Government regulations and standards related to safety, environmental impact, and performance requirements impact the high-performance fibers market. Compliance with these regulations and certifications is essential for manufacturers to meet industry standards and gain market acceptance.
Material Supply and Availability: The availability and cost of raw materials used in high-performance fibers, such as carbon fiber, aramid, and others, significantly influence the market. The availability of high-quality raw materials and their cost stability affect the production capacity, pricing, and overall competitiveness of high-performance fiber manufacturers.
Cost and Affordability: The cost of high-performance fibers plays a crucial role in their adoption across various industries. Affordability and cost-effectiveness are important factors considered by end-users when choosing materials for their applications. The ability to achieve economies of scale and cost optimization in production processes is essential for the market's growth.
Future Trends in the Market
Increased Adoption of Carbon Fiber: Carbon fiber is one of the most widely used high-performance fibers and is expected to see increased adoption in various industries. The growing demand for lightweight and fuel-efficient materials in sectors such as automotive, aerospace, and wind energy is likely to drive the utilization of carbon fiber composites.
Development of Sustainable Fibers: Environmental sustainability is becoming a key focus in the materials industry. There is an increasing emphasis on developing sustainable high-performance fibers with reduced environmental impact throughout their lifecycle. Research and development efforts are directed towards bio-based fibers, recyclable fibers, and eco-friendly manufacturing processes.
Advancements in Fiber Manufacturing Technologies: Continuous advancements in fiber manufacturing technologies are expected to result in improved production processes and enhanced fiber properties. Innovations such as advanced weaving techniques, nanofiber production methods, and additive manufacturing processes are likely to shape the future of high-performance fibers.
Integration of High-Performance Fibers in Additive Manufacturing: Additive manufacturing, also known as 3D printing, is gaining prominence in various industries. The integration of high-performance fibers in additive manufacturing processes allows for the production of complex and lightweight structures with tailored mechanical properties. This trend is expected to expand the application scope of high-performance fibers.
Growing Demand for High-Temperature Resistant Fibers: With advancements in industries such as aerospace, automotive, and energy, there is an increasing need for high-temperature resistant fibers. Fibers with excellent heat resistance properties, such as aramid fibers, are expected to witness significant demand in applications requiring exposure to extreme temperatures.
Report Scope
| | |
| --- | --- |
| Report Attribute | Details |
| The market size value in 2022 | USD 15.4 Bn  |
| Revenue Forecast by 2032 | USD 34.7 Bn |
| Growth Rate | CAGR Of 8.7% |
| Regions Covered | North America, Europe, Asia Pacific, Latin America, and Middle East & Africa, and Rest of the World |
| Historical Years | 2017-2022 |
| Base Year | 2022 |
| Estimated Year | 2023 |
| Short-Term Projection Year | 2028 |
| Long-Term Projected Year | 2032 |
Recent Developments
The development of carbon fibers has advanced significantly in 2021, and new production techniques are being developed to lower their price and enhance their availability. For instance, scientists at the National Institute for Materials Science in Japan have created a brand-new method that enables the production of high-quality carbon fibers from a readily available, inexpensive precursor material.
The aramid fiber industry launching new products that offer increased performance in areas like heat resistance and durability. For instance, Teijin unveiled the Twaron Black aramid fiber, a novel material with enhanced heat resistance and the ability to tolerate temperatures of up to 260 degrees Celsius.
Frequently Asked Questions 
Q: What is the current size of the High-Performance Fibers Market?
A: The Global High-Performance Fibers Market size is USD 15.4 Bn in 2022.
Q: What is the projected growth rate for High-Performance Fibers Market?
A: The High-Performance Fibers Market is expected to grow at a CAGR of 8.7% from 2023 to 2032.
Q: What are some of the key players in the High-Performance Fibers Market?
A: Some of the key players in the High-Performance Fibers market include Toray Industries, Inc., Dupont, Teijin Limited, Toyobo Co. Ltd, DSM, Kermel S.A., Kolon Industries, Inc., Huvis Corp., I. du Pont de Nemours and Company, Zoltek Companies Inc., Kamenny Vek, Koninklijke Ten Cate NV, Other Key Players
Contact:
Global Business Development Team – Market.us
Market.us (Powered by Prudour Pvt. Ltd.)
Send Email: [email protected]
Address: 420 Lexington Avenue, Suite 300 New York City, NY 10170, United States
Tel: +1 718 618 4351
Website: https://market.us/
Content has been published via 11press. for more details please contact at [email protected]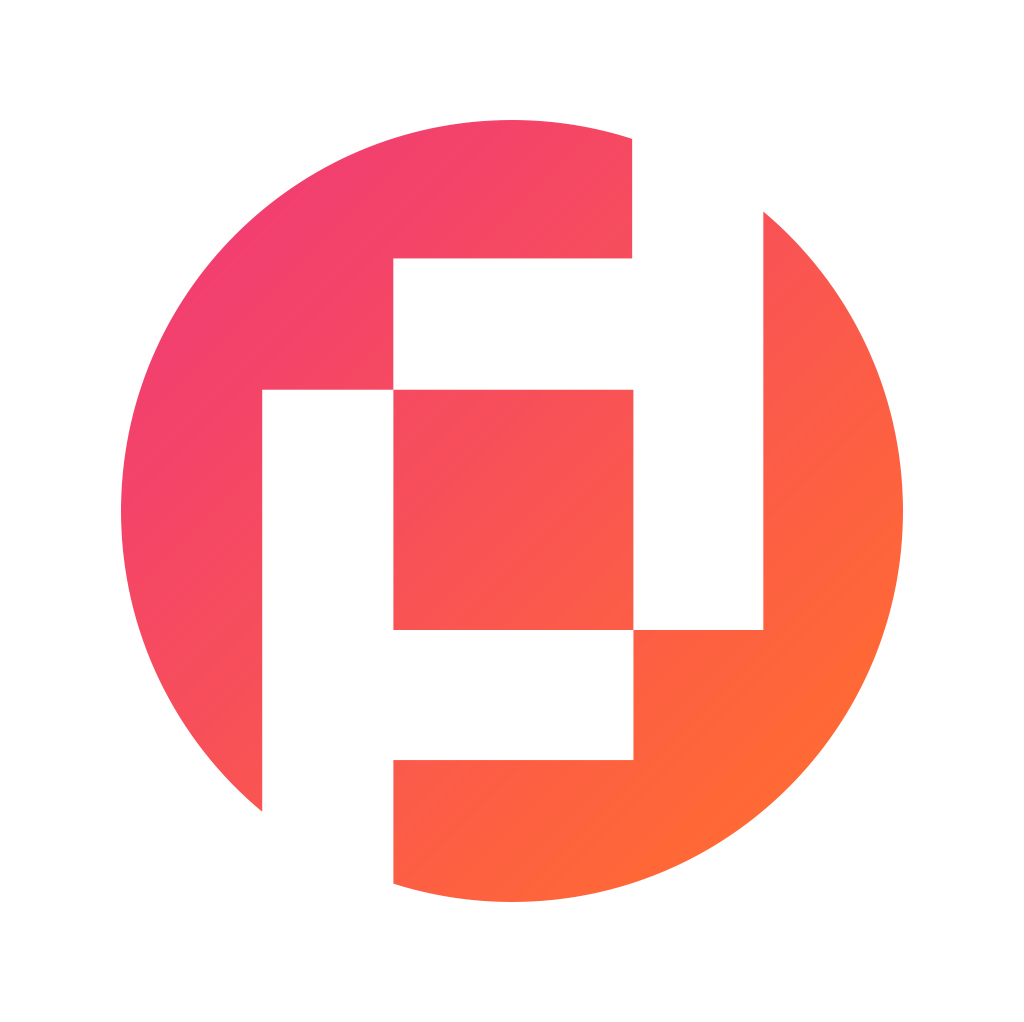 Prudour Private Limited
The team behind market.us, marketresearch.biz, market.biz and more. Our purpose is to keep our customers ahead of the game with regard to the markets. They may fluctuate up or down, but we will help you to stay ahead of the curve in these market fluctuations. Our consistent growth and ability to deliver in-depth analyses and market insight has engaged genuine market players. They have faith in us to offer the data and information they require to make balanced and decisive marketing decisions.
More Posts By Prudour Private Limited