Intravascular Ultrasound Market Size Will Reach USD 1,296 Million By 2033: Market.us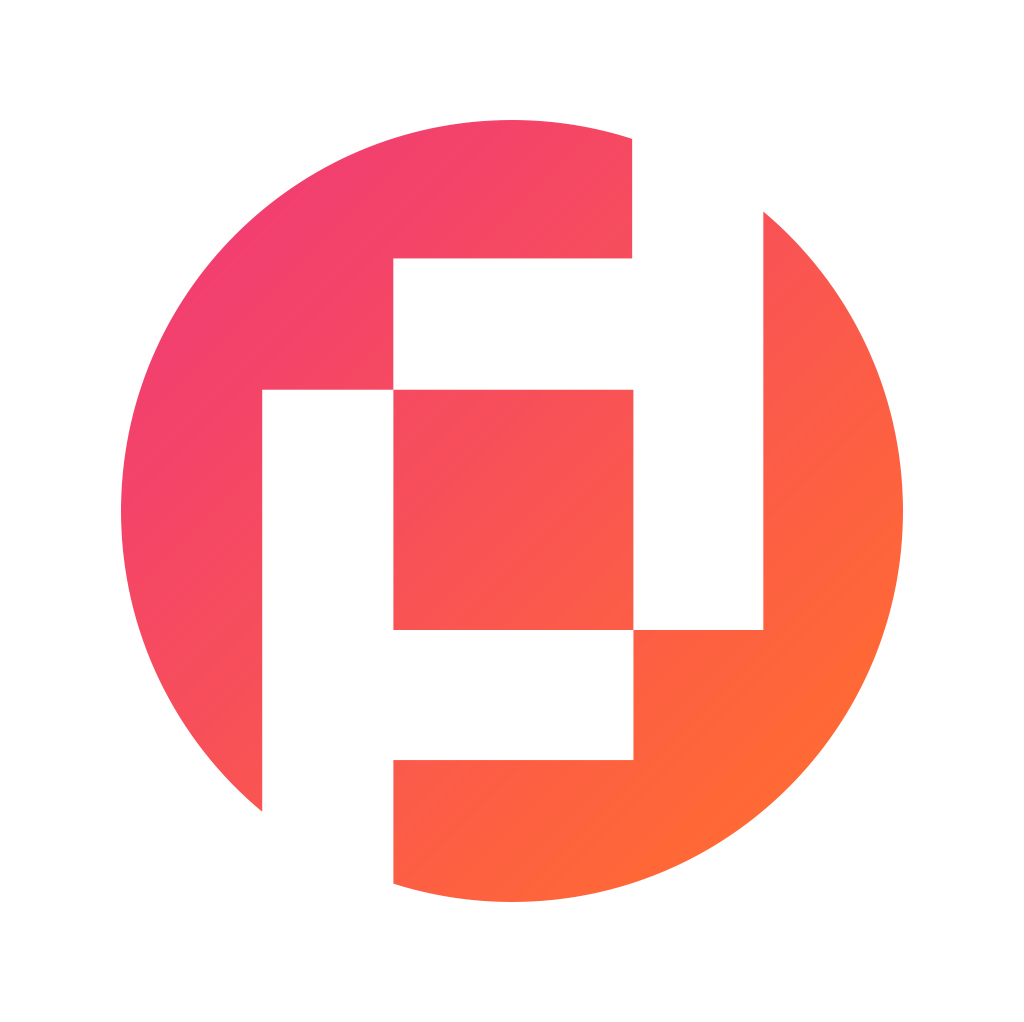 Prudour Private Limited
Updated · Jul 10, 2023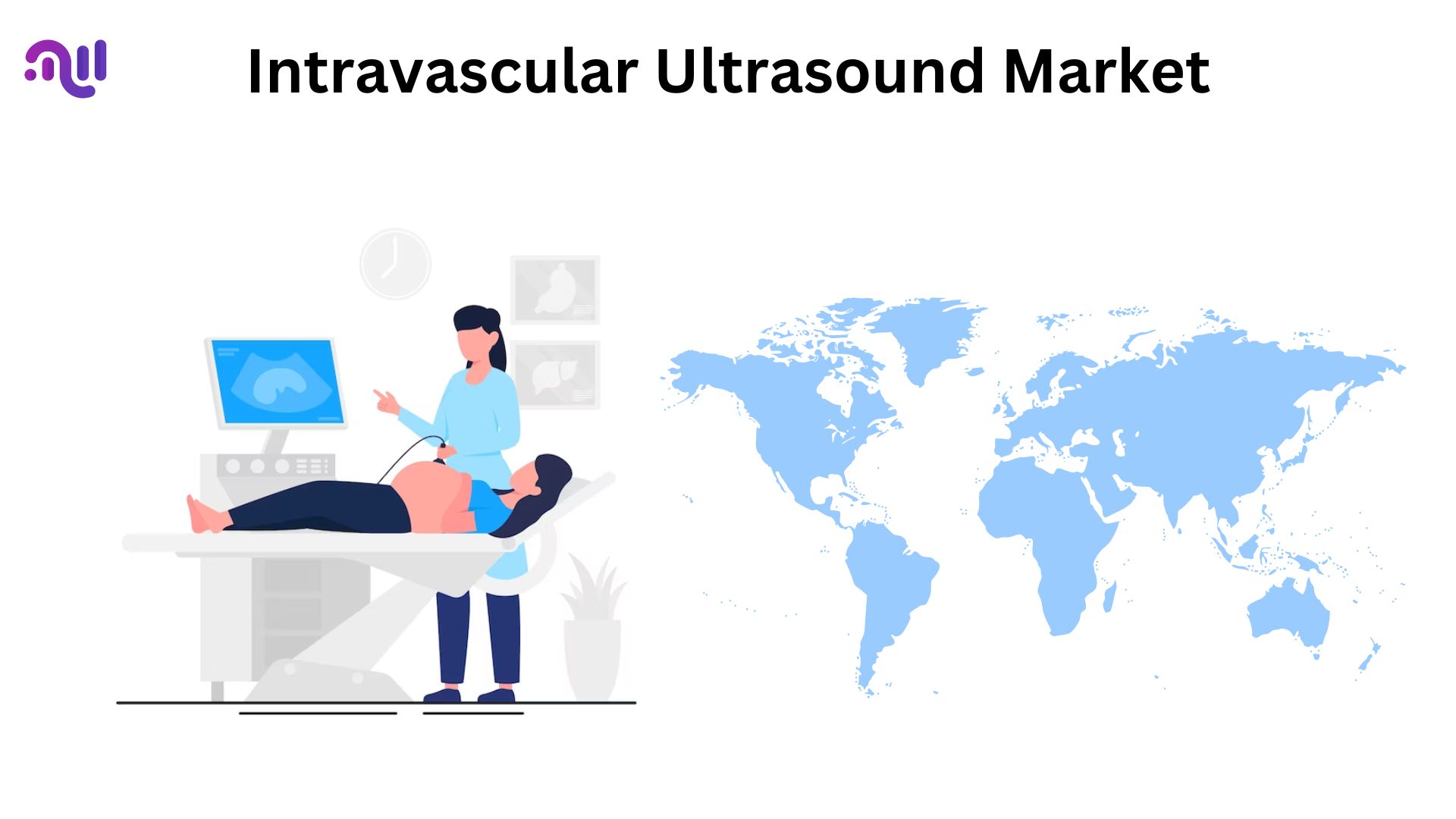 Market Overview
Published Via 11Press : Intravascular ultrasound (IVUS) is a medical imaging technique used to visualize the inside of blood vessels. It involves the insertion of a catheter with an ultrasound probe into the blood vessel, allowing for real-time imaging of the vessel walls and structures. IVUS provides detailed information about plaque build-up, the size and shape of vessels, and the presence of any abnormalities.
Intravascular Ultrasound Market size is expected to be worth around USD 1,296 Million by 2032 from USD 707.55 Million in 2022, growing at a CAGR of 6.40% during the forecast period from 2023 to 2032.
The market for intravascular ultrasound technology has been growing steadily in recent years due to its numerous advantages over other imaging techniques. One major advantage is its ability to provide high-resolution images that allow for more accurate diagnosis and treatment planning. IVUS also offers real-time visualization, which enables physicians to make immediate decisions during procedures such as coronary angioplasty or stent placement.
Additionally, IVUS can be used in combination with other imaging modalities, such as angiography or computed tomography (CT), to enhance diagnostic capabilities further. This versatility has contributed to its widespread adoption across various medical specialties, including cardiology and vascular surgery. As technological advancements continue to improve image quality and catheter design, the market for intravascular ultrasound is expected to grow even further in the coming years.
Request For Sample Report Here: https://market.us/report/intravascular-ultrasound-ivus-devices-market/request-sample/
Key Takeaway
By modality, virtual histology holds an overwhelming lead position within the market with 61% market share.
Analysis of product research indicates that accessories play a dominant role, helping patients and clinicians place and use IVUS efficiently and successfully.
Heart intervention represents the core market segment for intravascular ultrasound systems.
From an end-user perspective, hospitals represent one of the primary beneficiaries of intravascular ultrasound imaging technology.
North America leads the market share, accounting for 45%.
Asia Pacific (APAC) is forecasted to experience the greatest overall rate of expansion.
Due to an increased incidence of heart diseases as well as improved healthcare infrastructure, APAC is projected for significant expansion.
Regional Snapshot
North America: North America and specifically the US have long been considered key markets for IVUS development and adoption. Their well-developed medical infrastructure coupled with an increase in heart disease cases have all played a part in fueling this growth of IVUS usage; plus technological advances are driving greater adoption of less invasive procedures as major market players contribute their expertise towards driving further expansion of this market.
Europe: Europe has long been recognized as an essential market for IVUS technologies such as IVUS. States like Germany, France, and the UK have experienced an increased need for IVUS devices due to growing aging populations as well as an increase in incidences of heart diseases – driving demand for cutting-edge imaging tech such as IVUS imaging devices. Favorable reimbursement policies as well as ongoing studies and developments all play their parts in driving this market forward.
Asia-Pacific Region: IVUS makers in this region have seen impressive expansion within its IVUS market in states such as China, Japan, and India. Rising healthcare costs combined with growing recognition of medical advances have all played a part in driving its expansion. Furthermore, their increased spending on infrastructure for healthcare provision as well as being home to an expansive patient base provide IVUS makers an ideal environment to do business in.
Latin America: Latin America has experienced an increase in IVUS equipment demand due to a wide array of factors including cardiovascular disease prevalence rates, improvement of healthcare infrastructure, and higher healthcare expenditure. While different countries' shares may vary due to local economies or accessibility of care.
Middle East and Africa: Although smaller than in other regions, IVUS sales in the Middle East and Africa have steadily been on an upswing over recent years. States including Saudi Arabia, the United Arab Emirates as well as South Africa have shown greater adoption of IVUS devices due to increased cardiovascular disease prevalence combined with government efforts to expand healthcare infrastructure as well as rising investment into healthcare services.
Drivers
Increasing prevalence of cardiovascular diseases: The rising incidence of cardiovascular diseases, such as coronary artery disease, atherosclerosis, and heart attacks, is a significant driver for the IVUS market. IVUS provides detailed imaging of blood vessels, aiding in accurate diagnosis, treatment planning, and guiding interventional procedures.
Advancements in imaging technology: Continuous advancements in IVUS technology, including high-frequency transducers, improved image quality, and the integration of IVUS with other imaging modalities like angiography, have increased the adoption of IVUS devices. These advancements enhance the accuracy and precision of diagnostic and therapeutic interventions.
Minimally invasive procedures: IVUS plays a crucial role in guiding minimally invasive procedures, such as percutaneous coronary intervention (PCI) and stent placement. The growing preference for minimally invasive procedures, which offer faster recovery, reduced hospital stays, and fewer complications, has driven the demand for IVUS devices.
Top Key Players
Canon Medical Systems Corp
Boston Scientific Corp
GE Healthcare
Philips
Siemens Healthcare
Hitachi
Mindray Medical International Ltd
Fujifilm Corp
Samsung Medison
Chison Medical Technologies
Axle Internationals
Infraredx Inc
Terumo Corporation
Other Key Players
Directly Purchase a copy of the report | Quick Delivery Available – https://market.us/purchase-report/?report_id=74683
Market Segmentation
Based on Modality
iMAP
Virtual Histology
Integrated Backscatter Intravascular Ultrasound
Based on Product
Consoles
Accessories
Catheter
Based on the End User
Clinics
Hospitals
Mobile Imaging Centers
Research and Academic Institution
Other End-Users
Based on Application
Coronary Diagnosis
Coronary Intervention
Coronary Research
Non-coronary
Restraints
High cost of IVUS devices: The cost of IVUS equipment and disposable catheters can be a significant barrier to adoption, especially in developing regions with limited healthcare budgets. The high cost of IVUS systems may restrict their availability and hinder market growth.
Lack of skilled professionals: The effective use of IVUS requires skilled healthcare professionals who are trained in interpreting IVUS images and performing procedures. The shortage of adequately trained professionals may limit the adoption of IVUS technology in certain regions and healthcare settings.
Opportunities
Emerging markets: There are significant opportunities for market growth in emerging economies, where the prevalence of cardiovascular diseases is increasing. These regions offer untapped potential due to improving healthcare infrastructure, rising disposable income, and growing awareness about advanced medical technologies.
Technological advancements: Continued technological advancements in IVUS, such as the development of wireless and portable devices, real-time image processing, and improved software interfaces, present opportunities for market expansion. These advancements can enhance the usability, efficiency, and accessibility of IVUS devices.
Challenges
Reimbursement issues: Reimbursement policies and coverage for IVUS procedures vary across different healthcare systems, leading to challenges in obtaining adequate reimbursement. Inconsistent reimbursement policies can impact the adoption of IVUS devices and the financial viability of healthcare providers.
Regulatory challenges: Compliance with regulatory standards and obtaining necessary approvals for IVUS devices can be time-consuming and costly. Stringent regulatory processes and varying approval requirements across different regions pose challenges for manufacturers in terms of product development and market entry.
Competition from alternative imaging techniques: IVUS faces competition from alternative imaging techniques such as optical coherence tomography (OCT) and fractional flow reserve (FFR). These technologies offer their own advantages and limitations, and their adoption may impact the growth of the IVUS market.
You can buy individual sections instead. Would you like to see the price list for each section? Get the details here: https://market.us/report/intravascular-ultrasound-ivus-devices-market/#inquiry
Top Impacting Factors
Increasing prevalence of cardiovascular diseases: The growing burden of cardiovascular diseases, such as coronary artery disease, atherosclerosis, and peripheral arterial disease, is a significant factor driving the demand for IVUS. The rising incidence of these conditions necessitates accurate diagnosis, precise treatment planning, and effective monitoring, which can be facilitated by IVUS technology.
Increasing demand for minimally invasive procedures: There is a growing preference for minimally invasive procedures over traditional open surgeries. IVUS provides real-time intravascular imaging, allowing for precise guidance during procedures like angioplasty, stent placement, and intracoronary imaging. The demand for IVUS is fueled by the need for accurate intravascular visualization and assessment during minimally invasive interventions.
Rising healthcare expenditure and infrastructure development: Increased healthcare spending and infrastructure development in both developed and emerging economies have a positive impact on the IVUS market. Expanding healthcare facilities, better access to medical services, and improved reimbursement policies contribute to the adoption of advanced medical technologies like IVUS.
Aging population and lifestyle changes: The global aging population and lifestyle changes, such as sedentary lifestyles, unhealthy diets, and tobacco use, contribute to the rising incidence of cardiovascular diseases. These factors drive the demand for accurate diagnostic tools like IVUS, which aid in the early detection, management, and monitoring of cardiovascular conditions.
Recent Developments
In March 2021: Boston Scientific announced the launch of its next-generation intravascular ultrasound (IVUS) imaging system, OptiCross Coronary Imaging Catheter. The new catheter is designed to provide high-resolution imaging of coronary arteries during diagnostic and interventional procedures.
Report Scope
| | |
| --- | --- |
| Report Attribute | Details |
| The market size value in 2022 | USD 707.55 Mn  |
| Revenue Forecast by 2032 | USD 1296 Mn |
| Growth Rate | CAGR Of 6.4% |
| Regions Covered | North America, Europe, Asia Pacific, Latin America, and Middle East & Africa, and Rest of the World |
| Historical Years | 2017-2022 |
| Base Year | 2022 |
| Estimated Year | 2023 |
| Short-Term Projection Year | 2028 |
| Long-Term Projected Year | 2032 |
Frequently Asked Questions 
Q: What is intravascular ultrasound (IVUS) Market ?
A: Intravascular ultrasound (IVUS) is a medical imaging technique that uses a catheter with a tiny ultrasound probe to visualize the inside of blood vessels. It provides real-time, high-resolution images of the vessel walls, allowing for detailed assessment of the vessel lumen, plaque build-up, and structural abnormalities.
Q: What is the current size of the intravascular ultrasound market?
A: The global intravascular ultrasound market size is USD 707.55 Mn in 2022.
Q: What is the projected growth rate for the intravascular ultrasound market?
A: The Bintravascular ultrasound market is expected to grow at a CAGR of 6.4% from 2023 to 2032.
Q: What are the future prospects for the IVUS market?
A: The future prospects for the IVUS market are promising. With ongoing advancements in technology, increasing adoption in emerging markets, and growing awareness about the benefits of IVUS, the market is expected to witness continued growth. The development of wireless and portable IVUS devices, integration with other imaging modalities, and expanding applications beyond cardiology are some areas of potential growth in the future.
Contact:
Global Business Development Team – Market.us
Market.us (Powered by Prudour Pvt. Ltd.)
Send Email: [email protected]
Address: 420 Lexington Avenue, Suite 300 New York City, NY 10170, United States
Tel: +1 718 618 4351
Website: https://market.us/
Content has been published via 11press. for more details please contact at [email protected]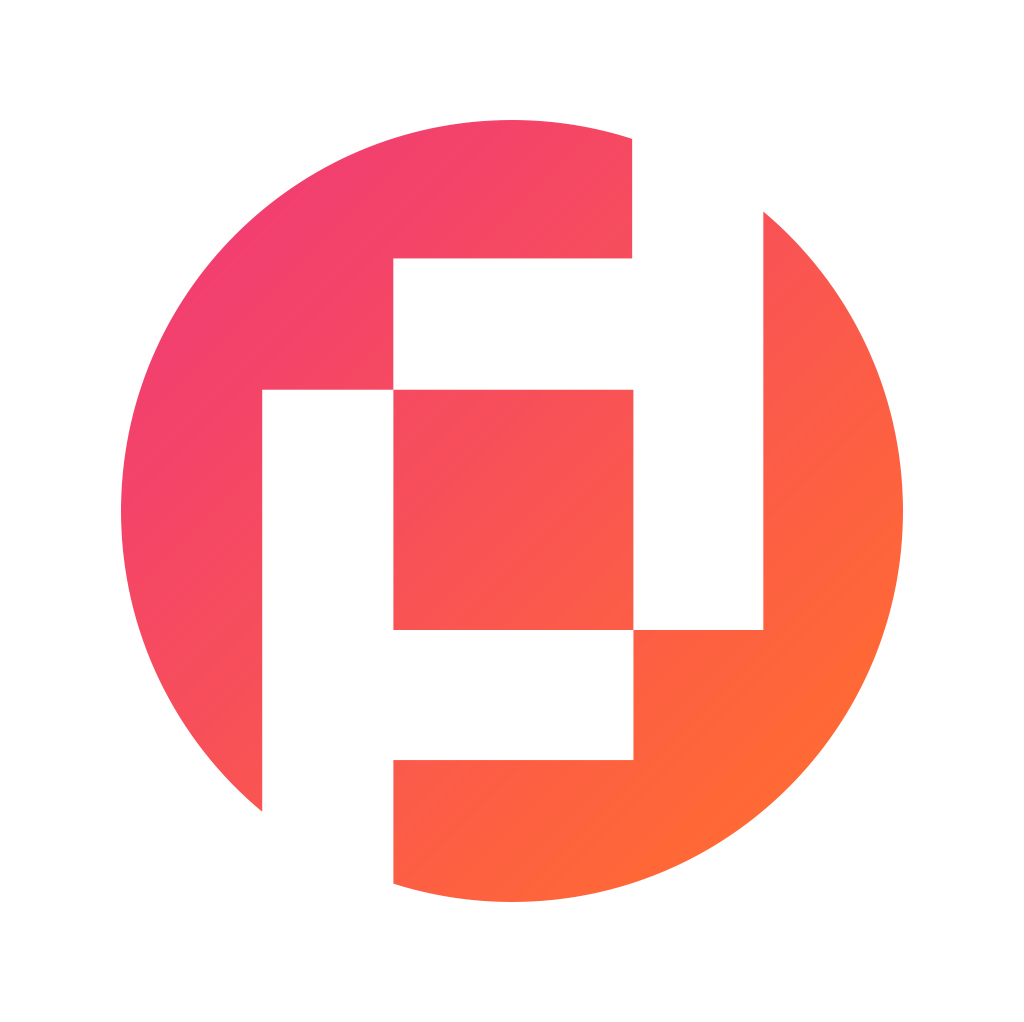 Prudour Private Limited
The team behind market.us, marketresearch.biz, market.biz and more. Our purpose is to keep our customers ahead of the game with regard to the markets. They may fluctuate up or down, but we will help you to stay ahead of the curve in these market fluctuations. Our consistent growth and ability to deliver in-depth analyses and market insight has engaged genuine market players. They have faith in us to offer the data and information they require to make balanced and decisive marketing decisions.
More Posts By Prudour Private Limited