Mass Spectrometry Market Size to Top USD 11,351 Million in Revenues by 2032 at a CAGR of 8.20%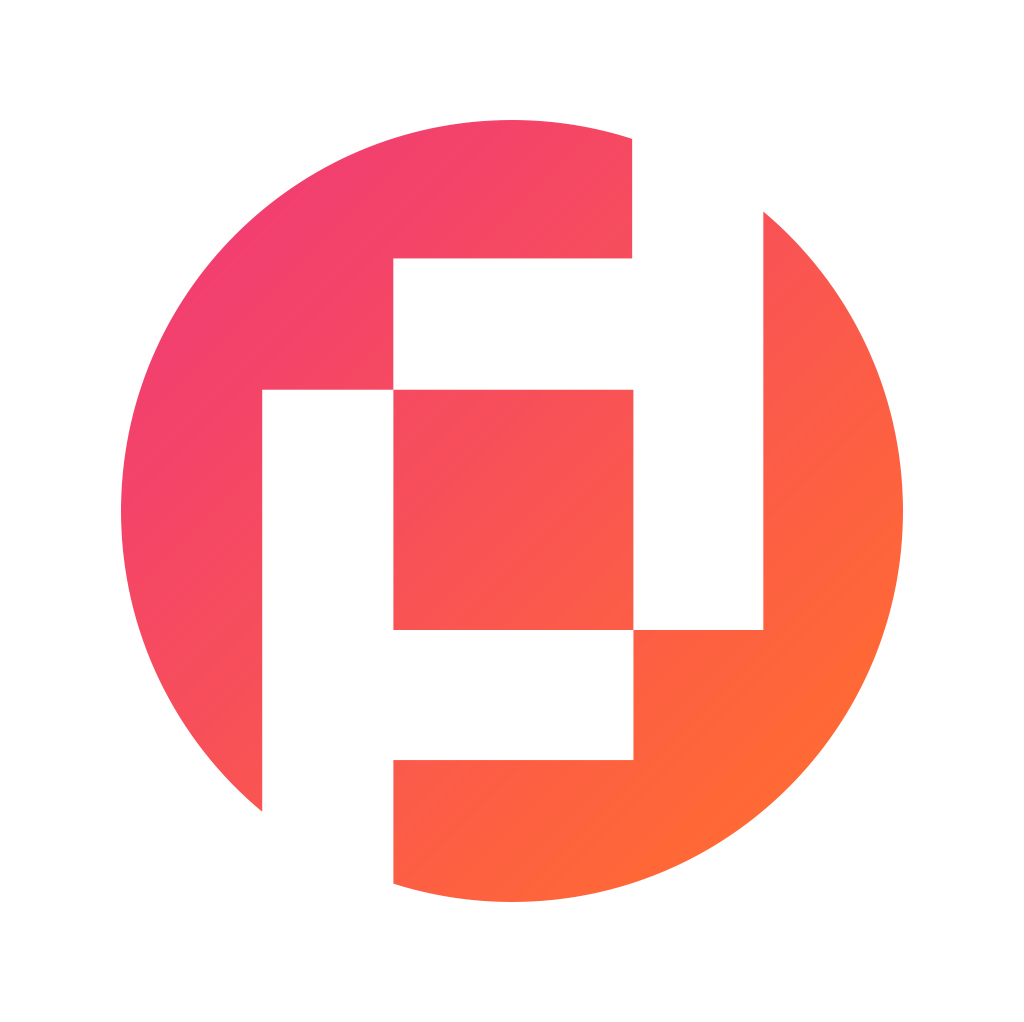 Prudour Private Limited
Updated · Jun 27, 2023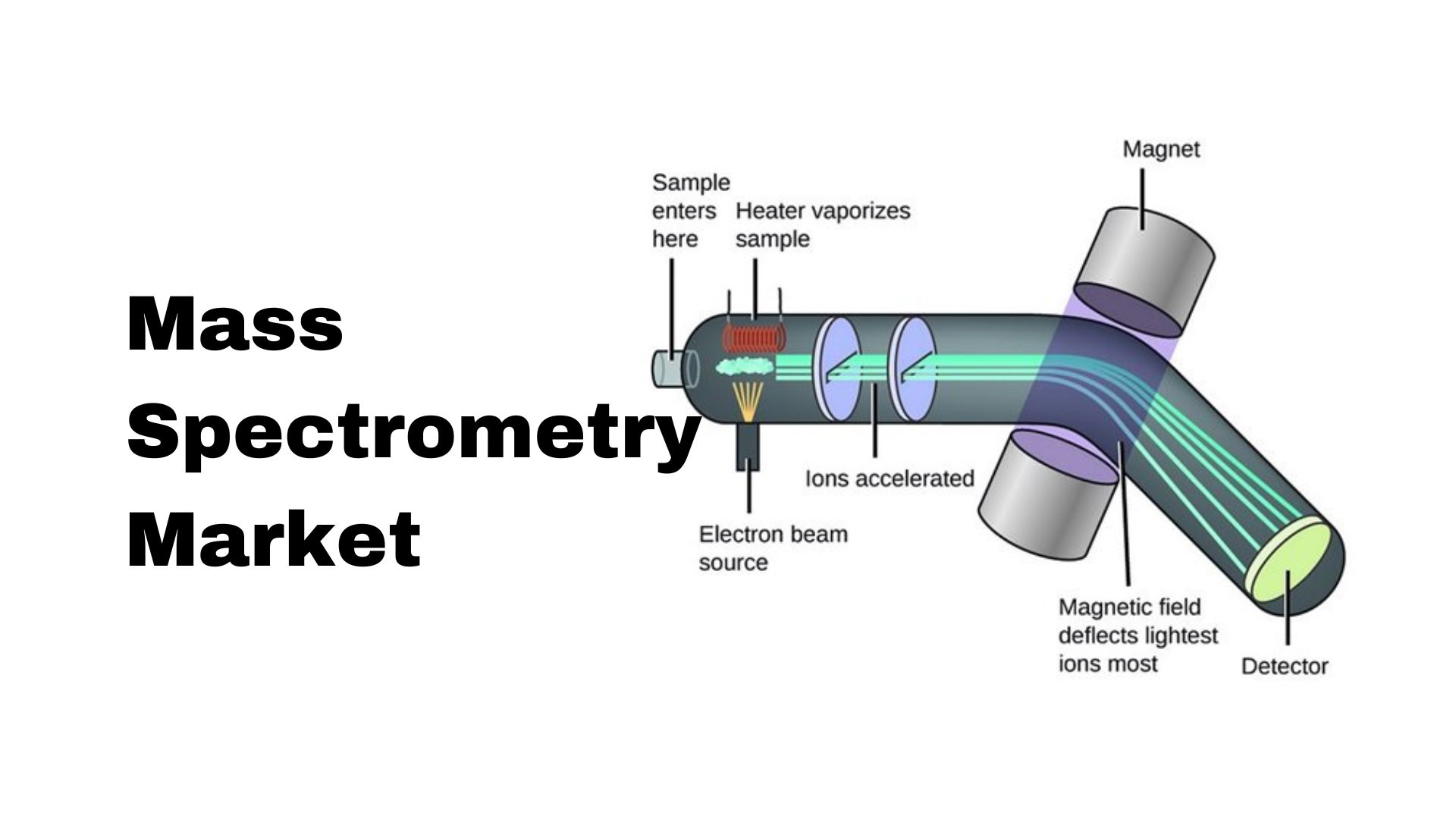 Market Overview
Published Via 11Press : The mass spectrometry market is experiencing significant growth due to its widespread use in various industries such as pharmaceuticals, food and beverage, environmental testing, and biotechnology. The increasing demand for accurate and quick detection of impurities and contaminants in these industries has resulted in a surge in the adoption of mass spectrometry technology.
The Mass Spectrometry Market size is USD 5,264 Million in 2022 and is expected to be worth around USD 11,351 Million by 2032, growing at a CAGR of 8.20% during the forecast period from 2023 to 2032.
Additionally, the rise in research activities for drug discovery and personalized medicine has also contributed to the growth of this market. Advancements in MS technology have led to the development of more sensitive instruments that can detect even trace amounts of compounds. The growing need for high-throughput screening techniques is also driving the demand for mass spectrometry systems.
North America holds the largest share of the global mass spectrometry market due to its well-established healthcare infrastructure and the presence of major players. However, emerging economies such as China and India are expected to witness rapid growth due to an increase in government funding for research activities and rising demand from end-use industries. Overall, the mass spectrometry market is poised for steady growth as technological advancements continue to drive innovation within this industry.
Request For Sample Report Here: https://market.us/report/mass-spectrometry-market/request-sample/
Key Takeaway
Based on technology, mass spectrometry hybrid had the largest revenue share for 2022.
From 2023-2032, life science research is projected to experience its fastest rate of expansion ever seen since 2023.
In the end-use sector, biotechnology and pharmaceutical businesses were the predominant players.
North America held the highest revenue share at 41.9% in 2022.
From 2023-2032, Asia-Pacific will experience unprecedented economic expansion.
Regional Snapshot
North America: North America and specifically, the United States has emerged as an essential market for mass spectrometry sales and research institutions alike. Due to large R&D initiatives and technological advancements as well as rising healthcare costs in this region, market expansion has occurred at an impressive rate.
Europe: Europe has experienced significant growth in the mass spectrometry market over recent years, thanks to countries like Germany and France playing prominent roles. Biotechnology and pharmaceutical industries across this region are well established; thus leading to greater use of mass spectrometry tools for drug discovery research as well as quality control processes.
Asia Pacific: Mass spectrometry sales across Asia Pacific have experienced tremendous growth over the years. China, Japan, and India, in particular, are key markets in this expansion – supported by strong biotech/pharma sectors that support growing investments in healthcare infrastructure as well as increased awareness about mass-spectrometry's benefits boosting market expansion across this region.
Latin America: Latin America has experienced a steady expansion in the mass spectrometry market over recent years. Brazil, Mexico, and Argentina all play key roles in contributing to this rise. Research and development investments, increased awareness about advanced analytical methods as well as healthcare infrastructure expansion are all major contributors.
Middle East and Africa: Mass-spectrometry usage has seen significant gains across Middle Eastern and African markets over recent years, particularly Saudi Arabia, United Arab Emirates (UAE), and South Africa – leading the demand. Factors such as increased spending on healthcare services, rising biotechnology/pharmaceutical industry revenues, as well as greater emphasis placed on research & development, are contributing to market expansion here.
AI Insights: Generative AI's Impact on Mass Spectrometry Market
Sure, here are some AI insights on the impact of generative AI on the mass spectrometry market:
Generative AI can be used to generate synthetic mass spectra: This can be used to train AI models for mass spectrometry-based applications, such as drug discovery and biomarker identification.
Generative AI can be used to improve the accuracy of mass spectrometry data: This can be done by removing noise and artifacts from data, or by correcting for biases in the data.
Generative AI can be used to automate mass spectrometry data analysis: This can free up scientists to focus on other tasks, such as designing experiments or interpreting results.
Generative AI can be used to personalize mass spectrometry-based assays: This can be done by creating patient-specific models of disease progression or by generating synthetic data that reflects the unique characteristics of a particular patient.
Directly Purchase a copy of the report | Quick Delivery Available – buy: https://market.us/purchase-report/?report_id=101403
Key Market Players
Agilent Technologies, Inc.
Thermo Fisher Scientific Inc.
Waters Corporation
Shimadzu Corporation
PerkinElmer Inc.
Rigaku Corporation
Danaher Corporation
LECO Corporation
Other Key Players
Key Market Segments
Based on Technology
Hybrid Mass Spectrometry
Single Mass Spectrometry
Other Technologies
Based on Application
Drug Discovery
Life Science Research
Clinical Diagnostics
Food Testing
Applied Industries
Environmental Testing
Other Applications
Based on End-User
Biotechnology Industry
Environmental Testing Industry
Pharmaceutical Industry
Petrochemical Industry
Research & Academic Institutes
Food & Beverage Testing Industry
Other End Users
Drivers
Increasing Demand for Drug Discovery and Development: The pharmaceutical and biotechnology industries rely heavily on mass spectrometry for drug discovery, drug metabolism studies, and pharmacokinetic analysis. The growing demand for new drugs and personalized medicine drives the adoption of mass spectrometry in these sectors.
Rising Focus on Clinical Diagnostics: Mass spectrometry plays a vital role in clinical diagnostics, enabling accurate and sensitive detection of biomarkers, therapeutic drug monitoring, and disease diagnosis. The increasing prevalence of chronic diseases and the need for early detection drive the demand for mass spectrometry in clinical settings.
Technological Advancements: Advances in mass spectrometry technologies, such as high-resolution mass spectrometry (HRMS), tandem mass spectrometry (MS/MS), and ambient ionization techniques, have improved the sensitivity, selectivity, and speed of analysis. Technological innovations drive market growth and expand the application areas of mass spectrometry.
Growing Awareness of Food and Beverage Safety: The need for food and beverage safety testing to ensure consumer health and compliance with regulatory standards has increased. Mass spectrometry is widely used for the analysis of contaminants, pesticides, toxins, and food adulteration, driving the demand in the food and beverage industry.
Environmental Testing and Monitoring: Mass spectrometry is employed in environmental analysis for the detection and quantification of pollutants, such as persistent organic pollutants (POPs), heavy metals, and volatile organic compounds (VOCs). The increasing focus on environmental protection and regulations drives the adoption of mass spectrometry in this sector.
Restraints
High Cost of Equipment and Maintenance: Mass spectrometry instruments are complex and expensive, requiring significant capital investment. Additionally, the cost of maintenance, calibration, and service can be high, limiting the affordability and accessibility of mass spectrometry technology, especially in resource-constrained settings.
Lack of Skilled Personnel: Operating and interpreting mass spectrometry data requires specialized skills and expertise. The shortage of trained personnel in mass spectrometry can be a restraint for the widespread adoption and utilization of this technology.
Stringent Regulatory Requirements: Mass spectrometry instruments used in highly regulated industries, such as pharmaceuticals and clinical diagnostics, must comply with stringent regulatory standards. Obtaining necessary approvals and ensuring compliance with regulations can be a challenging and time-consuming process.
Opportunities
Biomarker Discovery and Personalized Medicine: Mass spectrometry enables the identification and quantification of biomarkers for various diseases. The growing interest in personalized medicine and targeted therapies presents opportunities for mass spectrometry in biomarker discovery, patient stratification, and treatment monitoring.
Advancements in High-Resolution Mass Spectrometry (HRMS): High-resolution mass spectrometry offers improved accuracy, resolution, and sensitivity, enabling the detection and analysis of complex molecules and small molecular differences. The development of HRMS platforms and workflows opens up new opportunities for mass spectrometry applications.
Expansion in Emerging Markets: Emerging markets in Asia Pacific, Latin America, and Africa offer significant growth potential for the mass spectrometry market. The rising healthcare expenditure, increasing research activities, and growing awareness of advanced analytical techniques create opportunities for market expansion in these regions.
Challenges
Data Handling and Analysis: Mass spectrometry generates large volumes of complex data that require sophisticated data handling, analysis, and interpretation. The challenges of data management, standardization, and integration with other analytical techniques need to be addressed for efficient utilization of mass spectrometry.
Sample Complexity and Preparation: Complex samples, such as biological matrices, environmental samples, and food matrices, often require extensive sample preparation techniques for mass spectrometry analysis. The development of robust and efficient sample preparation methods remains a challenge in the field.
Interference and Matrix Effects: Interference from sample matrices and co-eluting compounds can affect the accuracy and sensitivity of mass spectrometry analysis. Matrix effects, such as ion suppression or enhancement, can impact the quantification and reliability of results, requiring careful method development and optimization.
Competition from Alternative Technologies: Mass spectrometry faces competition from alternative analytical techniques, such as NMR spectroscopy, chromatography, and immunoassays, which may offer different advantages and limitations. The selection of the most suitable technique for specific applications poses a challenge.
Make an inquiry before picking up this report @ https://market.us/report/mass-spectrometry-market/#inquiry
Top Impacting Factors
Growing Applications in Life Sciences and Healthcare: Mass spectrometry is widely used in life sciences research, pharmaceuticals, clinical diagnostics, and personalized medicine. The increasing demand for drug discovery and development, biomarker identification, proteomics, metabolomics, and clinical diagnostics fuels the adoption of mass spectrometry in these sectors.
Rising Focus on Food Safety and Environmental Analysis: Concerns over food safety, environmental pollution, and consumer health have led to increased regulations and testing requirements. Mass spectrometry plays a critical role in the analysis of contaminants, pesticides, toxins, and environmental pollutants, driving market growth in the food and beverage industry and environmental testing sectors.
Shift towards Miniaturization and Point-of-Care Applications: The trend towards miniaturization and portable mass spectrometry systems is gaining momentum. Miniaturized mass spectrometry platforms offer advantages such as reduced sample volume, portability, and faster analysis, making them suitable for point-of-care applications, field analysis, and on-site testing.
Growing Demand for Personalized Medicine and Precision Healthcare: The shift towards personalized medicine and precision healthcare creates opportunities for mass spectrometry. Mass spectrometry enables the identification and quantification of biomarkers, drug metabolites, and therapeutic drug monitoring, supporting personalized treatment strategies and optimizing patient outcomes.
Increasing Focus on Data Analysis and Informatics: Mass spectrometry generates large volumes of complex data, requiring advanced data analysis and informatics solutions. The integration of mass spectrometry data with bioinformatics, machine learning, and artificial intelligence (AI) algorithms enhances data interpretation, pattern recognition, and identification of unknown compounds, improving the efficiency and accuracy of analysis.
Recent Developments
In June 2022- The LCMS-2050 liquid chromatography quadrupole mass spectrometer was introduced by Shimadzu Scientific Instruments. It offers high-speed and sensitivity analysis at a significantly reduced size.
In March 2022- The compact and highly sensitive benchtop tandem mass spectrometer known as the Xevo TQ Absolute system was introduced by Waters Corporation. The company claims that this most recent mass spectrometer is up to 15 times more sensitive than its predecessor at quantifying compounds with negative ions, is 45% smaller, and uses up to 50% less gas and electricity.
Report Scope
| | |
| --- | --- |
| Report Attribute | Details |
| The market size value in 2022 | USD 5,264 Mn  |
| Revenue Forecast by 2032 | USD 11,351 Mn |
| Growth Rate | CAGR Of 8.20% |
| Regions Covered | North America, Europe, Asia Pacific, Latin America, and Middle East & Africa, and Rest of the World |
| Historical Years | 2017-2022 |
| Base Year | 2022 |
| Estimated Year | 2023 |
| Short-Term Projection Year | 2028 |
| Long-Term Projected Year | 2032 |
Frequently Asked Questions 
Q: What is the current size of the Mass Spectrometry Market?
A: The Global Mass Spectrometry Market size is USD 5,264 Mn in 2022.
Q: What is the projected growth rate for Mass Spectrometry Market?
A: The Mass Spectrometry Market is expected to grow at a CAGR of 8.20% from 2023 to 2032.
Q: What are some of the key players in the Mass Spectrometry Market?
A: Some of the key players in the Mass Spectrometry Market include Agilent Technologies, Inc., Thermo Fisher Scientific Inc., Waters Corporation, Shimadzu Corporation, PerkinElmer Inc., Rigaku Corporation, Danaher Corporation, LECO Corporation, and Other Key Players.
Contact:
Global Business Development Team – Market.us
Market.us (Powered by Prudour Pvt. Ltd.)
Send Email: [email protected]
Address: 420 Lexington Avenue, Suite 300 New York City, NY 10170, United States
Tel: +1 718 618 4351
Website: https://market.us
Content has been published via 11press. for more details please contact at [email protected]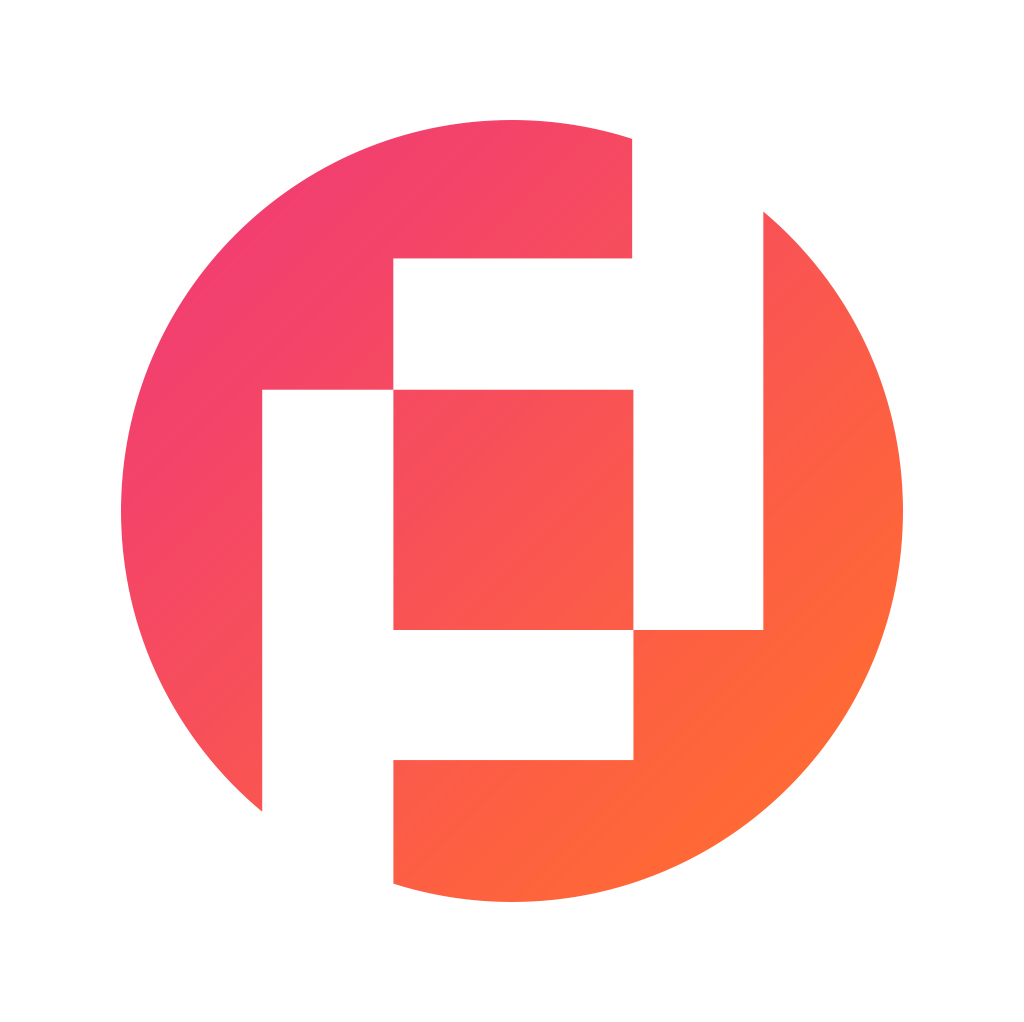 Prudour Private Limited
The team behind market.us, marketresearch.biz, market.biz and more. Our purpose is to keep our customers ahead of the game with regard to the markets. They may fluctuate up or down, but we will help you to stay ahead of the curve in these market fluctuations. Our consistent growth and ability to deliver in-depth analyses and market insight has engaged genuine market players. They have faith in us to offer the data and information they require to make balanced and decisive marketing decisions.
More Posts By Prudour Private Limited