PET Scanners Market Size is to Grow by USD 3595.7 Million from 2023 to 2032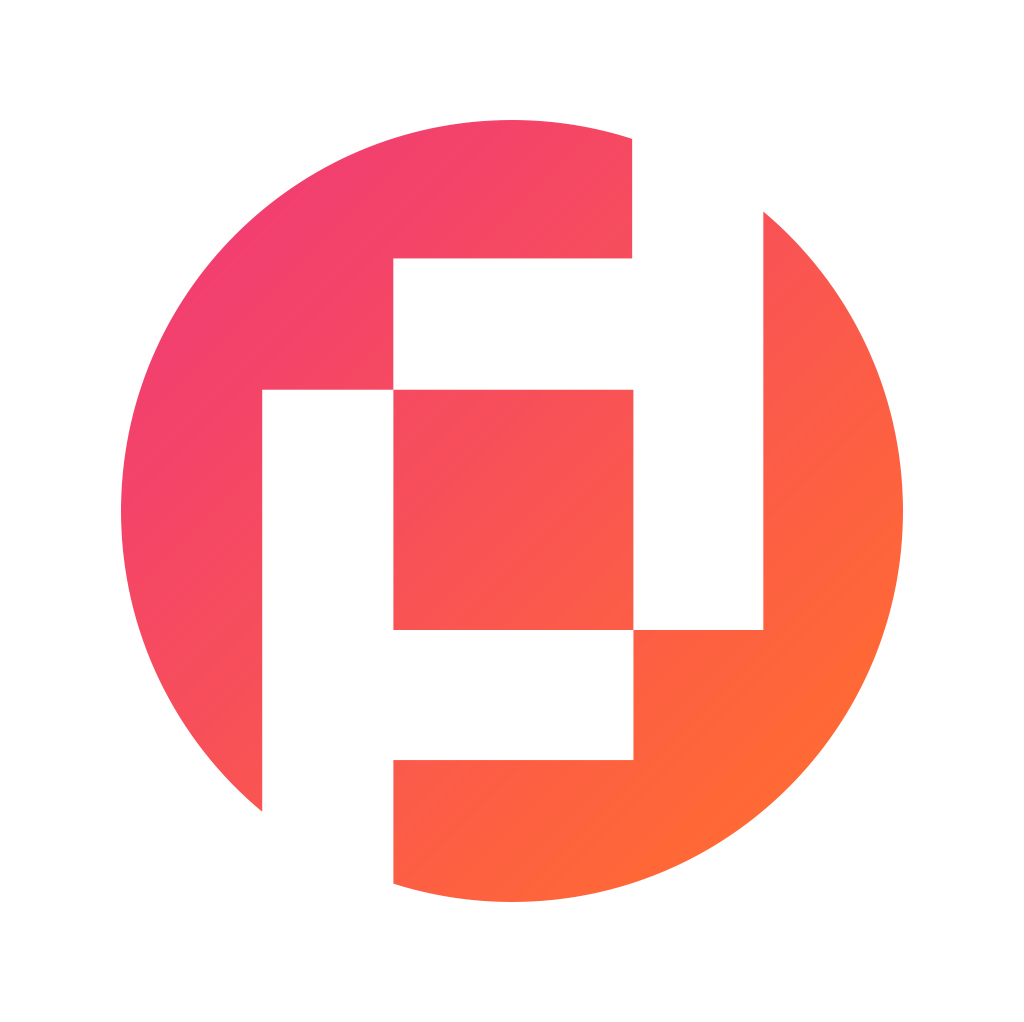 Prudour Private Limited
Updated · Jul 04, 2023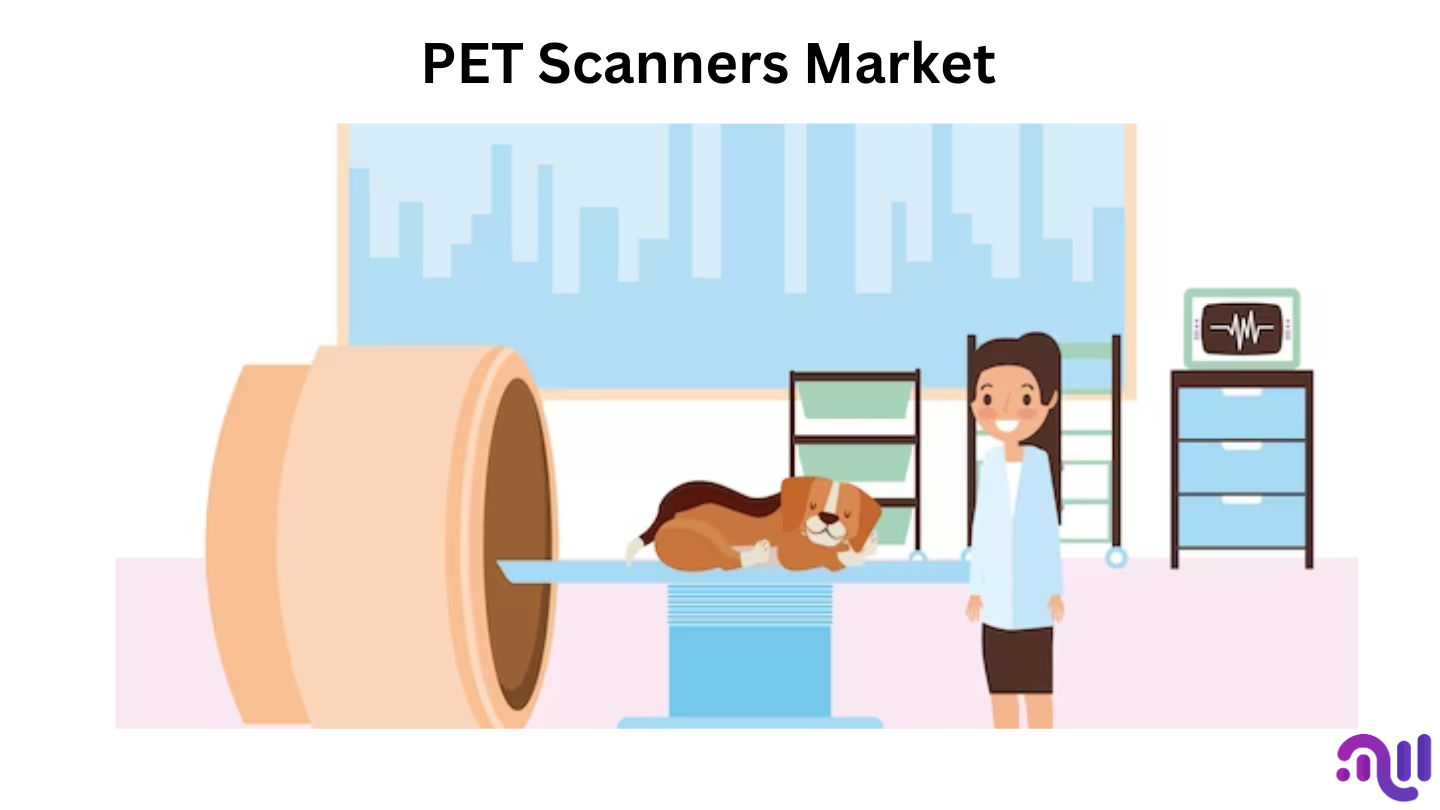 WHAT WE HAVE ON THIS PAGE
Market Overview
Published Via 11Press : The PET  Scanners Market refers to an industry engaged in manufacturing, distribution, and sales of PET scanners for diagnostic use within nuclear medicine. PET scans primarily serve to visualize metabolic processes within organs and tissues by measuring them directly, thus providing valuable information regarding organ health and functionality.
The PET Scanners Market Size Was To Reach USD 2,056.1 Million In 2022 And is Projected To Reach a Revised Size Of USD 3595.7 Million By 2032, Growing At A CAGR of 5.9 %
PET scanners work by detecting gamma rays emitted by radiopharmaceutical tracers injected into patients, then creating detailed three-dimensional images showing where that tracer has distributed itself across their bodies, providing healthcare professionals with detailed images that allow assessment of organ functions as well as detection of anomalies like tumors, cardiovascular conditions or neurological diseases.
Request For Sample Report Here: https://market.us/report/pet-scanners-market/#requestSample
PET scanner sales have experienced rapid expansion over the years due to factors like increasing cancer prevalence rates, greater demand for early and accurate diagnoses as well as advancements in imaging technology and ongoing R&D activities in medical imaging research and development.
Key Takeaways
Grown Market Size: PET scanner sales have seen steady expansion due to cancer's increasing incidence and other chronic illnesses that necessitate advanced imaging technologies for accurate diagnosis and treatment planning.
Technological Advancements: PET scanner technology has advanced over time in terms of image resolution, scanning times and integration with other imaging modalities; thus improving overall diagnostic capabilities and providing new opportunities in healthcare settings.
Hybrid Imaging Systems: PET/CT and PET/MRI hybrid imaging systems have gained tremendous traction recently, as these innovative imaging tools combine functional information from PET with anatomical details provided by CT or MRI for more comprehensive and precise diagnosis.
Rising Importance of Early Diagnosis: Early identification and diagnosis are integral elements in improving treatment outcomes, particularly cancer treatments. PET scanners play a key role in early tumor detection that ultimately allows timely interventions and enhanced patient prognosis.
Increased Research & Development: Ongoing research and development activities within medical imaging, specifically PET scanners, have yielded advances like new radiotracers, image reconstruction techniques, and software upgrades that contribute significantly to market innovation and expansion.
Regional Analysis
North America: North America has long been considered an attractive market for PET scanners. With an established healthcare infrastructure and advanced medical technologies available there, along with high healthcare expenditure levels. Demand is driven by rising cancer prevalence rates as well as strong research & development activities and favorable reimbursement policies in this region.
Europe: Europe is another key market for PET scanners, with Germany, Britain, and France leading adoption. Europe boasts an advanced healthcare system focused on early disease detection – factors like increasing cancer incidence rates, government initiatives to modernize care practices as well as advances in PET scanner technology all contribute to market expansion here.
Asia Pacific: PET scanner sales in this region are expected to experience exponential growth, due to China, Japan, and India's investments in healthcare infrastructure development, technological innovations, and research and development activities
Latin America: Latin America has emerged as an attractive market for PET scanners, with Brazil and Mexico leading in terms of healthcare infrastructure and market potential. Market growth can be driven by factors like improved healthcare access, rising disposable incomes, and government initiatives to enhance healthcare facilities.
Middle East and Africa: PET scanner sales have seen steady increases across this region over recent years, particularly in Saudi Arabia, UAE, and South Africa where investments in healthcare infrastructure and adoption of cutting-edge medical technologies have seen substantial increases.
Drivers
Cancer's Rising Prevalence: Cancer remains a global health threat with rising incidence rates across various types of cancer. PET scanners play an integral part in cancer diagnosis, staging, treatment planning, and monitoring – therefore driving demand for them. PET scans offer accurate information regarding tumor location size metabolic activity for accurate tumor tracking and management planning and monitoring purposes.
Advancements in Imaging Technology: Technological advancements have significantly advanced PET scanner systems and significantly enhanced image quality, resolution, and sensitivity. Advancements like time-of-flight (TOF) technology, digital detectors, and image reconstruction algorithms have provided greater precision and reliable results from PET scanners than ever before.
Early Disease Diagnosis and Progression: Early disease diagnosis has the power to significantly enhance treatment outcomes, including cancer, cardiovascular disorders, and neurological conditions. PET scanners enable early disease detection by detecting metabolic changes within tissues and organs at an earlier stage, providing healthcare professionals the chance to initiate appropriate therapies at an earlier point.
Growing Emphasis on Personalized Medicine: Personalized medicine seeks to tailor medical treatments based on an individual patient's genetic makeup, metabolism, and disease progression. PET scanners play an integral part in this area by providing functional and molecular information about diseases while aiding treatment selection decisions as well as monitoring treatment responses.
Restraints
High Cost of PET Scanners: PET scanners are complex medical imaging devices with advanced technological features that often come at a substantial price tag. Acquiring and maintaining PET scanners may present barriers for healthcare facilities with limited resources or small facilities who must invest substantial capital investments to acquire and use one; as the high capital expenditure required can limit adoption within those settings.
Limited Access to Radiotracers: PET scanners require radiotracers – radioactive substances used to visualize and quantify certain biological processes in the body – in order to operate effectively. Unfortunately, producing and procuring enough radiotracers requires specialized facilities and expertise, potentially restricting full potential PET imaging for certain disease conditions.
Concerns Over Regulatory and Radiation Safety in PET Scanning Systems: When dealing with radioactive materials used in PET scanners, safety issues arise regarding regulatory and radiation safety regulations and guidelines pertaining to their handling, storage, and disposal can present logistical difficulties for healthcare facilities.
Reimbursement Challenges: Reimbursement policies and coverage for PET scans vary between regions and healthcare systems, often being limited or restricted for specific indications, leading to financial challenges for healthcare providers and hampering widespread adoption of PET scanners and access for patients alike.
Market Segmentation
General Electric Company
Hitachi Ltd.
Koninklijke Philips N.V.
Mediso Ltd.
PerkinElmer, Inc.
Positron Corporation
Shimadzu Corporation
Siemens AG
Toshiba Corporation
Yangzhou Kindsway Biotech Co. Ltd
Other Key Players
By Product Type
Full Ring PET Scanner
Partial Ring PET Scanner
By Modality
By Application
Cardiology
Neurology
Other Applications
Make an Inquiry Before Picking Up This Report @ https://market.us/report/pet-scanners-market/#inquiry
Opportunities
PET Scanner Applications in Neurology: PET scanners have made significant strides toward expanding their applications in neurology for diagnosis and monitoring various neurological conditions, such as Alzheimer's, Parkinson's disease and epilepsy.
Advancements in Radiotracer Development: Radiotracers with improved specificity and sensitivity have opened up exciting prospects in PET scanner market. Research into and investment into developing such radiotracers — targeting specific biomarkers or molecular pathways allows more precise diagnosis, leading to tailored therapeutic approaches.
Hybrid Imaging Systems: Integrating PET with other imaging modalities such as CT and MRI into hybrid imaging systems provides opportunities to expand diagnostic capabilities, as PET/CT and PET/MRI combinations offer combined anatomical and functional information resulting in comprehensive imaging solutions.
Emerging Markets: Emerging economies across Asia Pacific, Latin America, and Africa offer huge potential growth for PET scanners market. Rising healthcare expenditure, improved infrastructure, and an increase in chronic diseases create demand for advanced medical imaging devices such as PET scanners in these regions.
Challenges
Costly PET Scans: PET scans tend to be relatively more costly compared to other imaging modalities due to their complex technology and radiotracer costs, limiting access in regions with limited healthcare resources or financial difficulties in healthcare systems.
Limited Radiotracers for PET Imaging: Unfortunately, PET radiotracers for certain diseases are limited. Their development requires complex procedures that involve costly investments of time and expertise – making their usage in certain cases considerably restricted and thus restricting PET scanner applications altogether.
Compliance With Regulations And Safety Concerns: Introducing radioactive materials into PET imaging poses numerous regulatory hurdles and radiation safety worries, from handling through transporting to disposal. Compliance requires special infrastructure with trained personnel dedicated to handling radioactive substances safely for patients, healthcare providers, and environmental well-being.
Reimbursement and Coverage Limitations: Policies regarding reimbursement of PET scans vary significantly across regions and healthcare systems, often only covering certain indications or the full costs.
Recent Development
Progress of PET/CT Technology PET/CT scanners has advanced substantially over time, boasting increased image quality, faster scanning times, and reduced radiation dose. Manufacturers have introduced advanced detector technologies like silicon photomultipliers (SiPMs), which offer increased sensitivity and spatial resolution.
Researchers are continually creating novel radiotracers for PET imaging applications, from targeting cancer biomarkers, neurodegeneration evaluation, cardiac function assessment, and more. Radiotracers such as 18F-Fluciclovine and PSMA-PET have seen particular success when used for prostate cancer imaging.
Integrating Artificial Intelligence (AI) Utilization of AI has shown promise for improving PET image analysis, interpretation, and diagnostic accuracy. AI algorithms have been created to assist with lesion detection, quantification, and reconstruction while automating specific tasks.
PET scanners have become an indispensable asset in modern medicine's toolkit for both diagnostic imaging and targeted therapy, providing customized care plans based on individual patient characteristics. Their popularity can be found across fields including neuroendocrine tumors, prostate cancer, and certain forms of lymphomas.
Report Scope
| | |
| --- | --- |
| Report Attribute | Details |
| The market size value in 2023 | USD 2,056.1Mn |
| Revenue Forecast by 2032 | USD  3,595.7 Mn |
| Global Market Growth Rate (2023 to 2032) | CAGR Of 5.9 % |
| Regions Covered | North America, Europe, Asia Pacific, Latin America, and Middle East & Africa, and Rest of the World |
| Historical Years | 2017-2022 |
| Base Year | 2022 |
| Estimated Year | 2023 |
| Short-Term Projection Year | 2028 |
| Long-Term Projected Year | 2032 |
FAQs:
Q1: How big is the PET Scanners Market?
A1: The global PET Scanners Market size was estimated at USD 2,056.1Mn in 2022 and is expected to reach USD  3,595.7 Mn in 2032.
Q2: What is the PET Scanners Market Growth?
A2: The global PET Scanners Market is expected to grow at a compound annual growth rate of 5.9 %.
Q3: What is a PET scanner?
A3: PET (Positron Emission Tomography) scanner is a medical imaging device that uses radioactive tracers to visualize and measure metabolic processes in the body. It provides detailed information about the function and activity of organs and tissues.
Q4: What are the primary applications of PET scanners?
A4: PET scanners are primarily used in oncology for cancer diagnosis, staging, treatment planning, and monitoring. They are also utilized in neurology for the evaluation of neurological disorders and in cardiology for assessing myocardial viability and function.
Q5: How does a PET scanner work?
A5: PET scanners detect positron-emitting radiotracers that are administered to the patient. When these radiotracers decay, they emit positrons, which interact with electrons in the body, resulting in the emission of gamma rays. The PET scanner detects these gamma rays and uses them to create cross-sectional images of the body.
Contact:
Global Business Development Team – Market.us
Market.us (Powered by Prudour Pvt. Ltd.)
Send Email: [email protected]
Address: 420 Lexington Avenue, Suite 300 New York City, NY 10170, United States
Tel: +1 718 618 4351
Website: https://market.us/
Content has been published via 11press. for more details please contact at [email protected]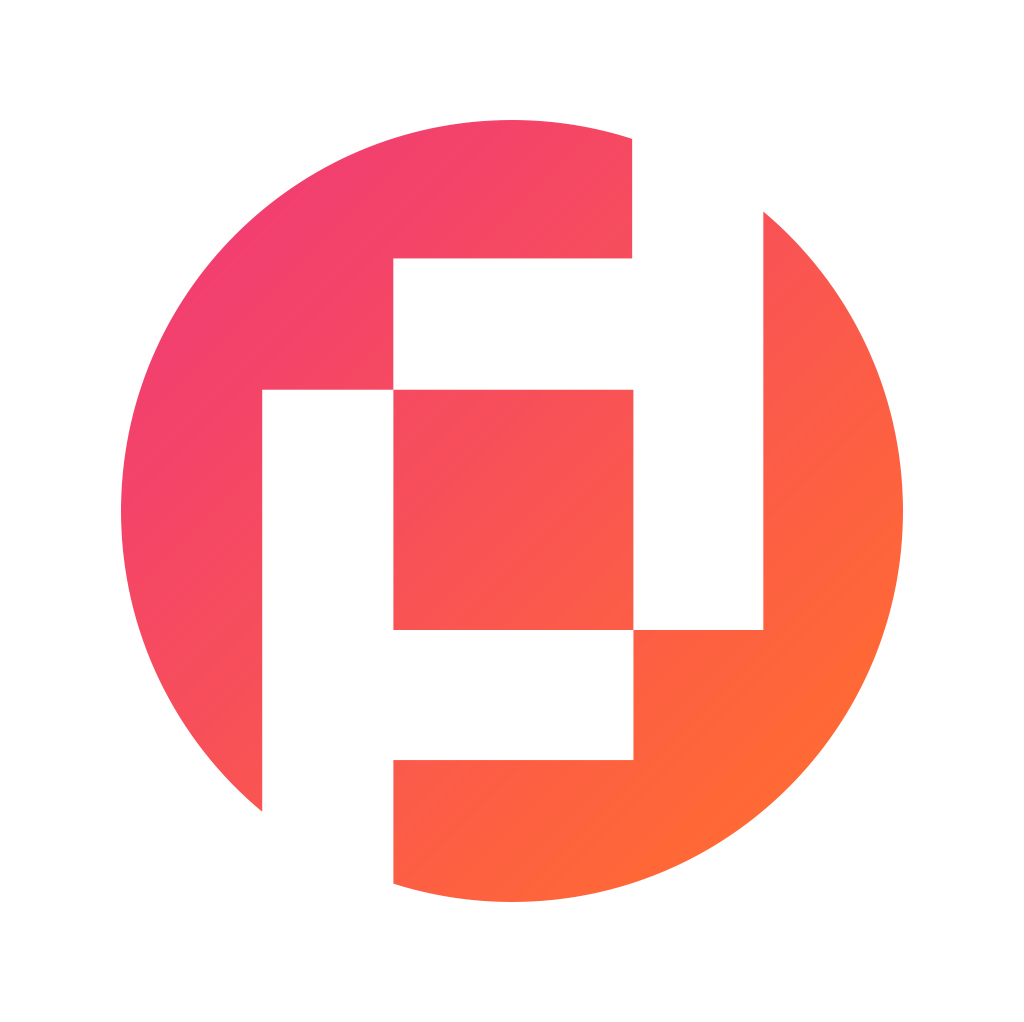 Prudour Private Limited
The team behind market.us, marketresearch.biz, market.biz and more. Our purpose is to keep our customers ahead of the game with regard to the markets. They may fluctuate up or down, but we will help you to stay ahead of the curve in these market fluctuations. Our consistent growth and ability to deliver in-depth analyses and market insight has engaged genuine market players. They have faith in us to offer the data and information they require to make balanced and decisive marketing decisions.
More Posts By Prudour Private Limited