Pet-Sitting Market Value to Grow by Almost USD 6.4 Billion During 2022-2032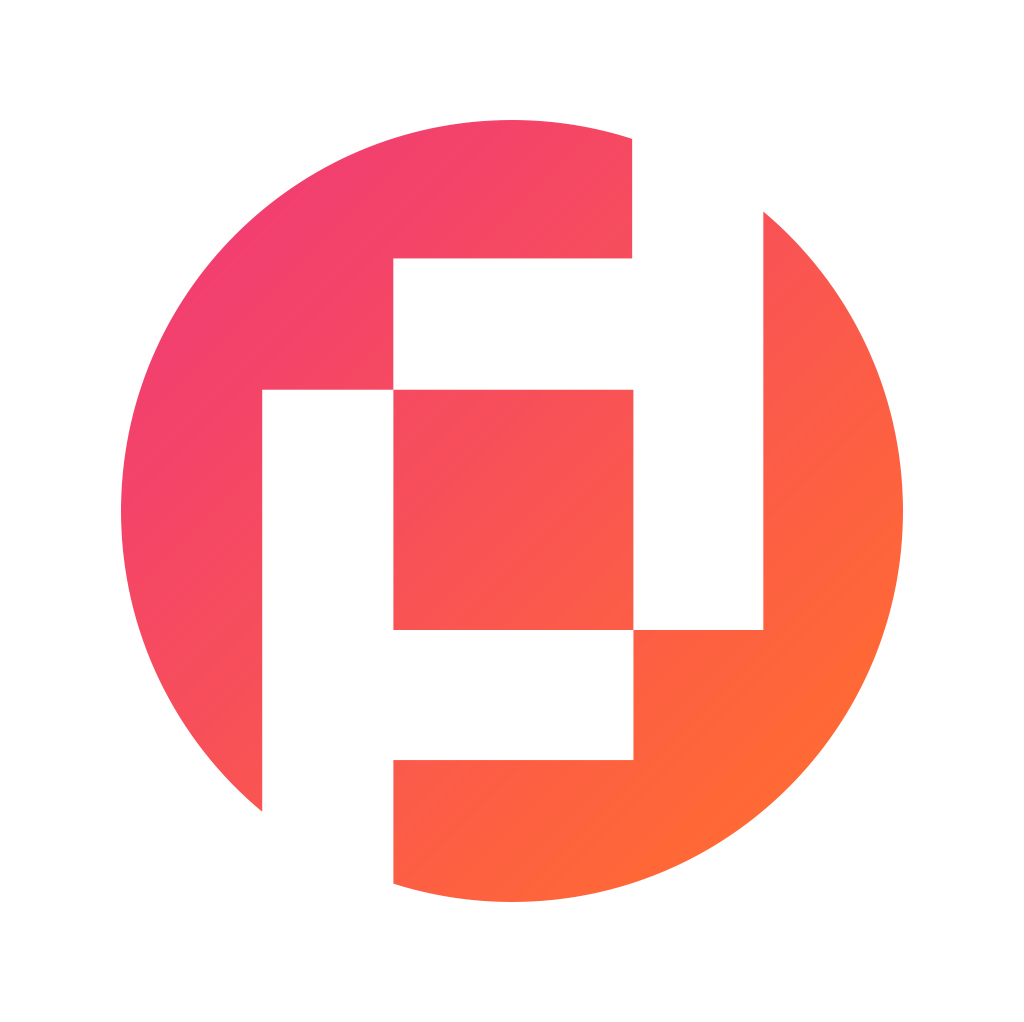 Prudour Private Limited
Updated · Jun 27, 2023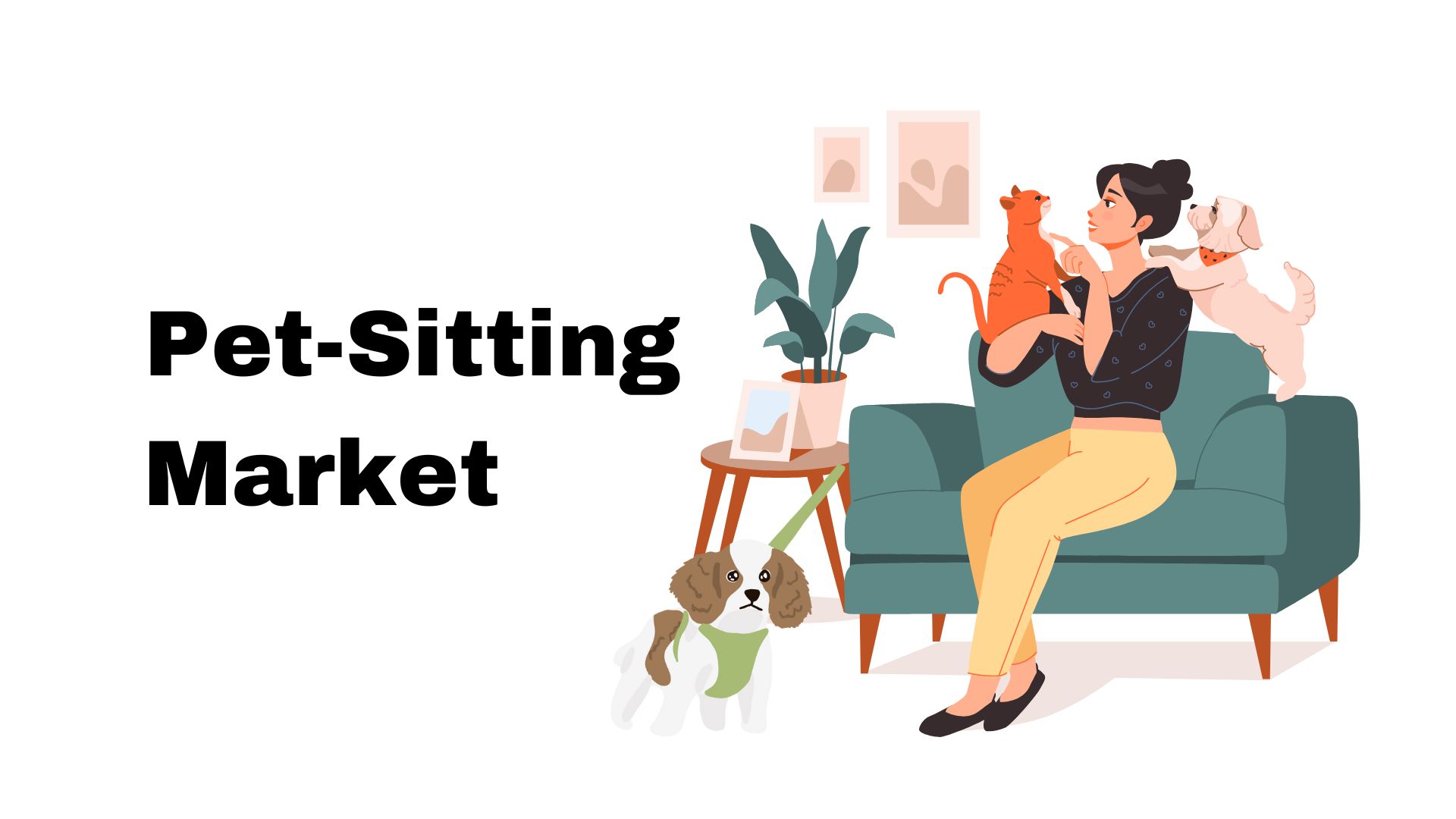 Market Overview
Published Via 11Press : The pet-sitting market has been growing over the years as more and more pet owners are looking for reliable and trustworthy individuals to take care of their pets while they are away. This market is not limited to just dogs and cats but also includes birds, fish, reptiles, and other small animals.
The global pet-sitting market size is expected to be worth around USD 6.4 Billion by 2032 from USD 2.4 Billion in 2022, growing at a CAGR of 10.5% during the forecast period from 2022 to 2032.
Pet sitters can be found through various platforms such as apps, websites, or local advertisements. They offer services such as in-home visits, overnight stays, dog walking, and even transportation for pets. Many pet sitters also offer additional services like grooming or administering medication.
With the increased demand for pet-sitting services comes competition among providers which results in a range of prices offered by different individuals or companies. The market is highly dependent on trust as pet owners need to feel comfortable leaving their beloved pets with strangers. Therefore many established pet sitters have built their reputation on providing quality service and building relationships with their clients through open communication channels.
Request For Sample Report Here: https://market.us/report/pet-sitting-market/request-sample/
Key Takeaway
By Pet Type, The market share expected for dogs will reach 54.20% by 2022.
Service Types Through This Period The Care Visits segment was the main contributor of revenue generated from pet sitting during 2023-2032 worldwide.
By application, dog walking services have emerged as the market leader with regard to revenue share and compound annual compounded annual growth from 2023-2032.
North America held the highest percentage of revenue at 38.5% in 2022.
Asia-Pacific had achieved an outstanding revenue share of 22.5% by 2022.
Regional Snapshot
North America: North America and particularly the United States has long been seen as an essential market for pet-sitting services, thanks to a large animal-loving population and substantial disposable income that have helped foster pet-care industry development. Professional service providers enjoy widespread popularity while pet owners frequently turn to them when away or unable to care for their own animals themselves.
Europe: Europe has also witnessed significant expansion in the pet-sitting business. States such as the United Kingdom, Germany, France, and Italy boast extremely high pet ownership rates as well as rising popularity for finding professional services to care for pets. Furthermore, websites have emerged providing pet-sitting services that connect owners directly with professionals that specialize in this care for greater ease in finding proper care for your furry family member(s).
Asia Pacific: Asia's pet-sitting industry has experienced steady expansion due to factors like urbanization, disposable income increases, and changing preferences. States such as China, Japan, South Korea, and Australia have witnessed increased pet ownership alongside increased demands for services like pet sitting. This market will likely experience further expansion as more pets join households each day.
Latin America: Latin America has witnessed an explosion of pet-sitting businesses over recent years. Countries like Brazil, Mexico, and Argentina boast high pet ownership numbers while owners seek reliable care services for their furry companions. Market researchers for Latin America note both professional as well as informal arrangements – for instance, neighbors taking care of a loved pet at times when neighbors can't be there – providing reliable care services for these animals.
Middle East and Africa: Pet sitting services within this region may be smaller compared with others; however they are expanding. States like United Arab Emirates, South Africa, and Saudi Arabia has witnessed an upsurge in pet ownership which in turn increased demand for animal maintenance services like pet sitting. It's expected this trend will only intensify over time as pet ownership becomes ever more widespread and pet owners seek reliable care options for their beloved companions.
Directly Purchase a copy of the report | Quick Delivery Available – buy: https://market.us/purchase-report/?report_id=101380
Drivers
Increasing Pet Ownership: The growing number of pet owners worldwide is a significant driver for the pet-sitting market. As more people adopt pets and consider them as integral members of their families, the demand for pet care services, including pet sitting, continues to rise.
Busy Lifestyles: Modern lifestyles often involve long working hours and frequent travel, leaving pet owners with limited time to take care of their pets. This creates a need for professional pet-sitting services to ensure that pets receive proper care and attention in the owner's absence.
Humanization of Pets: Pets are increasingly being treated as family members, and pet owners want to provide them with the best care possible. This mindset drives the demand for professional pet-sitting services, as pet owners seek reliable and trustworthy caregivers who can provide personalized attention and care to their pets.
Convenience and Peace of Mind: Pet owners value the convenience and peace of mind that professional pet sitters offer. Knowing that their pets are in the hands of trained professionals who can provide quality care, including feeding, exercising, and administering medications, allows pet owners to focus on their commitments without worrying about their pets' well-being.
Restraints
Trust and Reliability Concerns: Some pet owners may have concerns about trusting others to take care of their pets. Finding reliable and trustworthy pet sitters can be a challenge, as pet owners want to ensure that their pets are in safe hands. Establishing trust and building a positive reputation is essential for pet-sitting businesses to overcome this restraint.
Competition from Informal Care Arrangements: Informal care arrangements, such as relying on friends, family, or neighbors to look after pets, can pose a restraint to the professional pet-sitting market. Some pet owners may choose these informal options due to familiarity and cost considerations, limiting the potential customer base for professional pet-sitting services.
Opportunities
Market Expansion in Emerging Regions: The pet sitting market has significant growth potential in emerging regions where pet ownership is on the rise. Expanding services and establishing a strong presence in these regions can tap into a growing market and create opportunities for pet sitting businesses.
Online Platforms and Technology Integration: The emergence of online platforms that connect pet owners with professional pet sitters has opened up new opportunities in the market. Utilizing technology, such as mobile apps and online booking systems, can enhance convenience, accessibility, and customer reach for pet-sitting businesses.
Challenges
Building Credibility and Reputation: Building a credible and reputable brand is crucial for pet-sitting businesses. Establishing trust with pet owners and demonstrating professionalism and expertise in pet care can be a challenge, especially for new or smaller businesses in a competitive market.
Ensuring Pet Safety and Welfare: The safety and well-being of pets are of utmost importance in the pet-sitting industry. Pet sitters face the challenge of providing a safe and comfortable environment for pets, understanding their specific needs, and managing any potential risks or emergencies that may arise.
Managing Operational Logistics: Pet sitting involves managing schedules, coordinating with clients, and ensuring timely and reliable service delivery. Efficient operational management, including staffing, scheduling, and communication, is essential to meet the demands of pet owners and provide a seamless experience.
Regulatory and Legal Compliance: Pet-sitting businesses may need to comply with local regulations, licensing requirements, and insurance coverage. Understanding and adhering to applicable laws and regulations can be a challenge and may vary across different regions.
Make an inquiry before picking up this report @ https://market.us/report/pet-sitting-market/#inquiry
Key Market Players
PetBacker
PetSmart LLC
Swifto Inc.
Fetch Pet Care
Pets at Home, Inc.
Careguide Inc.
Ancol Pet Products Limited
Chicago Dog Walkers
Com
Camp Bow Wow
Other Key Players
Key Market Segments
By Pet Type
Dogs
Cats
Other Pet Types
By Service Type
Drop-in-Visits
Care Visits
By Application
Dog Walking
Pet Transportation
Dog Visits
Top Impacting Factors
Pet Ownership Trends: The number of pet owners and pet ownership trends directly affect the demand for pet-sitting services. Changes in pet ownership rates, such as an increase in pet adoptions or shifts in popular pet choices, can impact the size of the potential customer base for pet sitters.
Humanization of Pets: Pets are increasingly considered family members, leading to a rise in demand for personalized and high-quality care. Pet owners are willing to invest in pet-sitting services that provide customized care, including feeding, exercising, grooming, and companionship.
Busy Lifestyles and Work Demands: Modern lifestyles often involve long working hours, busy schedules, and frequent travel. Pet owners who cannot provide constant care for their pets due to their work demands seek pet-sitting services to ensure their pets' well-being and companionship in their absence.
Travel and Vacation Trends: The travel and vacation industry's growth and trends impact the pet-sitting market. As travel becomes more accessible and popular, pet owners require reliable pet-sitting services to care for their pets while they are away on vacations or business trips.
Consumer Trust and Reputation: Building trust and maintaining a positive reputation is crucial in the pet-sitting market. Word-of-mouth recommendations, online reviews, and testimonials significantly impact a pet-sitting business's success. Earning the trust of pet owners and delivering excellent service is essential for sustained growth.
Pet Health and Wellness Awareness: Increasing awareness of pet health and wellness drives demand for pet-sitting services that can provide specialized care, such as administering medications, managing special diets, and monitoring overall pet health. Pet owners seek pet sitters who prioritize their pets' physical and emotional well-being.
Recent Developments
Wag Group Co. successfully completed its merger with CHW Acquisition Corp, making a profitable move thanks to having such a unique name as Wag Group Co.
Pecto Health and Wellness Corporation, Inc. and Rover (an online marketplace offering pet services), to manage access for Pecto clients to pet boarding services as well as sitting/walking options for their furry companions.
September 2021-We Love Pets has expanded their services with three brand new permits at Maidstone branches: Cambridge and Billericay which will expand the areas of service provided.
Report Scope
| | |
| --- | --- |
| Report Attribute | Details |
| The market size value in 2022 | USD 2.4 Bn  |
| Revenue Forecast by 2032 | USD 6.4 Bn |
| Growth Rate | CAGR Of 10.5% |
| Regions Covered | North America, Europe, Asia Pacific, Latin America, and Middle East & Africa, and Rest of the World |
| Historical Years | 2017-2022 |
| Base Year | 2022 |
| Estimated Year | 2023 |
| Short-Term Projection Year | 2028 |
| Long-Term Projected Year | 2032 |
Frequently Asked Questions 
Q: What is the current size of the pet-sitting Market?
A: The Global pet-sitting Market size is USD 2.4 Bn in 2022.
Q: What is the projected growth rate for the pet-sitting Market?
A: The pet-sitting Market is expected to grow at a CAGR of 10.5% from 2023 to 2032.
Q: What are some of the key players in the pet-sitting Market?
A: Some of the key players in the pet-sitting Market include PetBacker, PetSmart LLC, Swifto Inc., Fetch Pet Care, Pets at Home, Inc., Careguide Inc., Ancol Pet Products Limited, Chicago Dog Walkers, Com, Camp Bow Wow, Other Key Players.
Contact:
Global Business Development Team – Market.us
Market.us (Powered by Prudour Pvt. Ltd.)
Send Email: [email protected]
Address: 420 Lexington Avenue, Suite 300 New York City, NY 10170, United States
Tel: +1 718 618 4351
Website: https://market.us
Content has been published via 11press. for more details please contact at [email protected]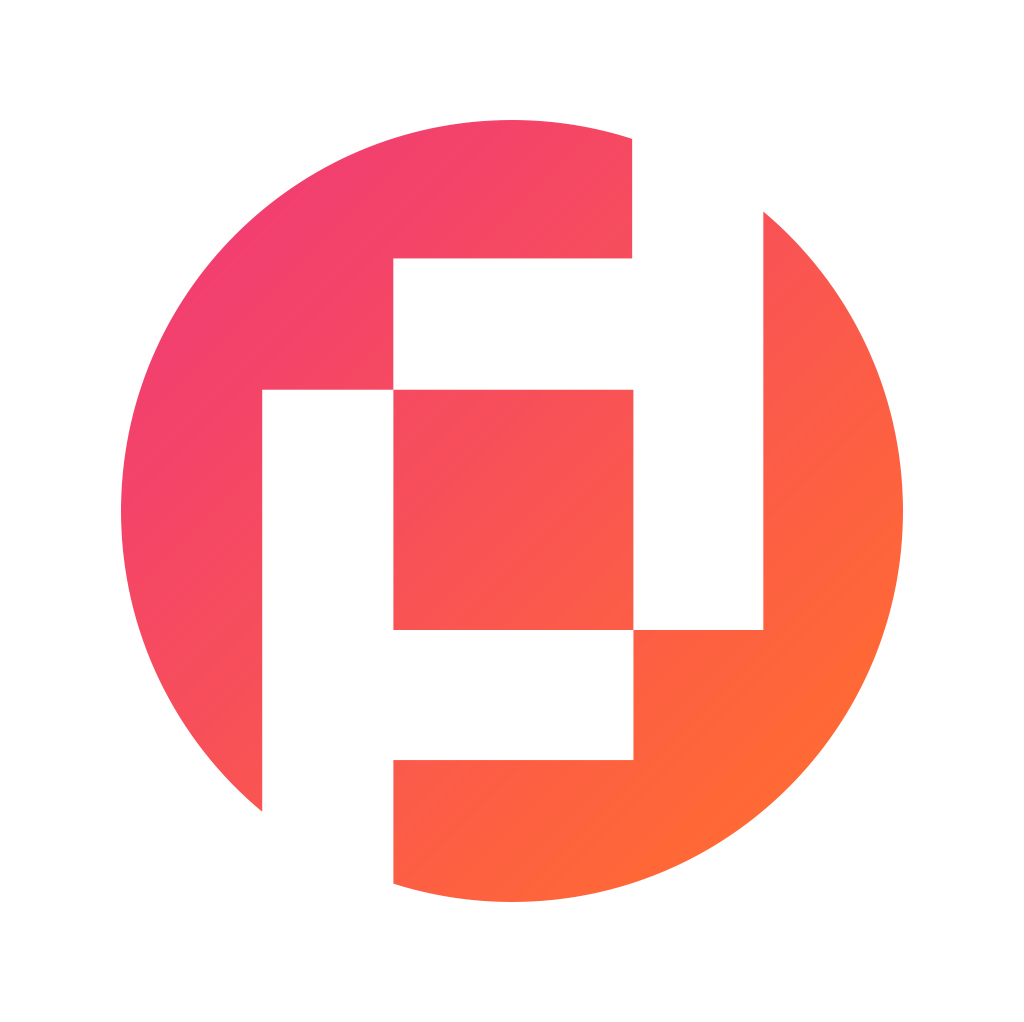 Prudour Private Limited
The team behind market.us, marketresearch.biz, market.biz and more. Our purpose is to keep our customers ahead of the game with regard to the markets. They may fluctuate up or down, but we will help you to stay ahead of the curve in these market fluctuations. Our consistent growth and ability to deliver in-depth analyses and market insight has engaged genuine market players. They have faith in us to offer the data and information they require to make balanced and decisive marketing decisions.
More Posts By Prudour Private Limited