Pharmacy Market Records a CAGR Of 4.8% From 2023 to 2032 | Says Market.us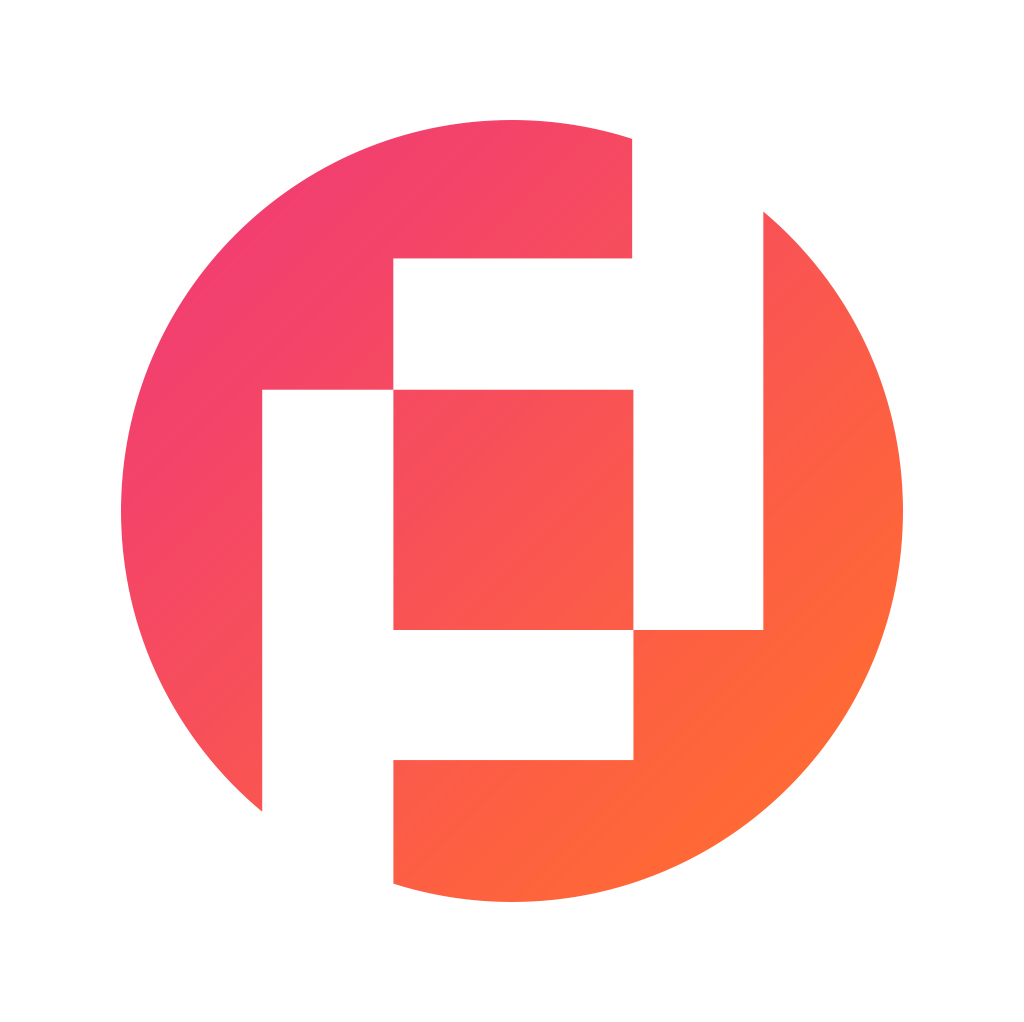 Prudour Private Limited
Updated · Jul 06, 2023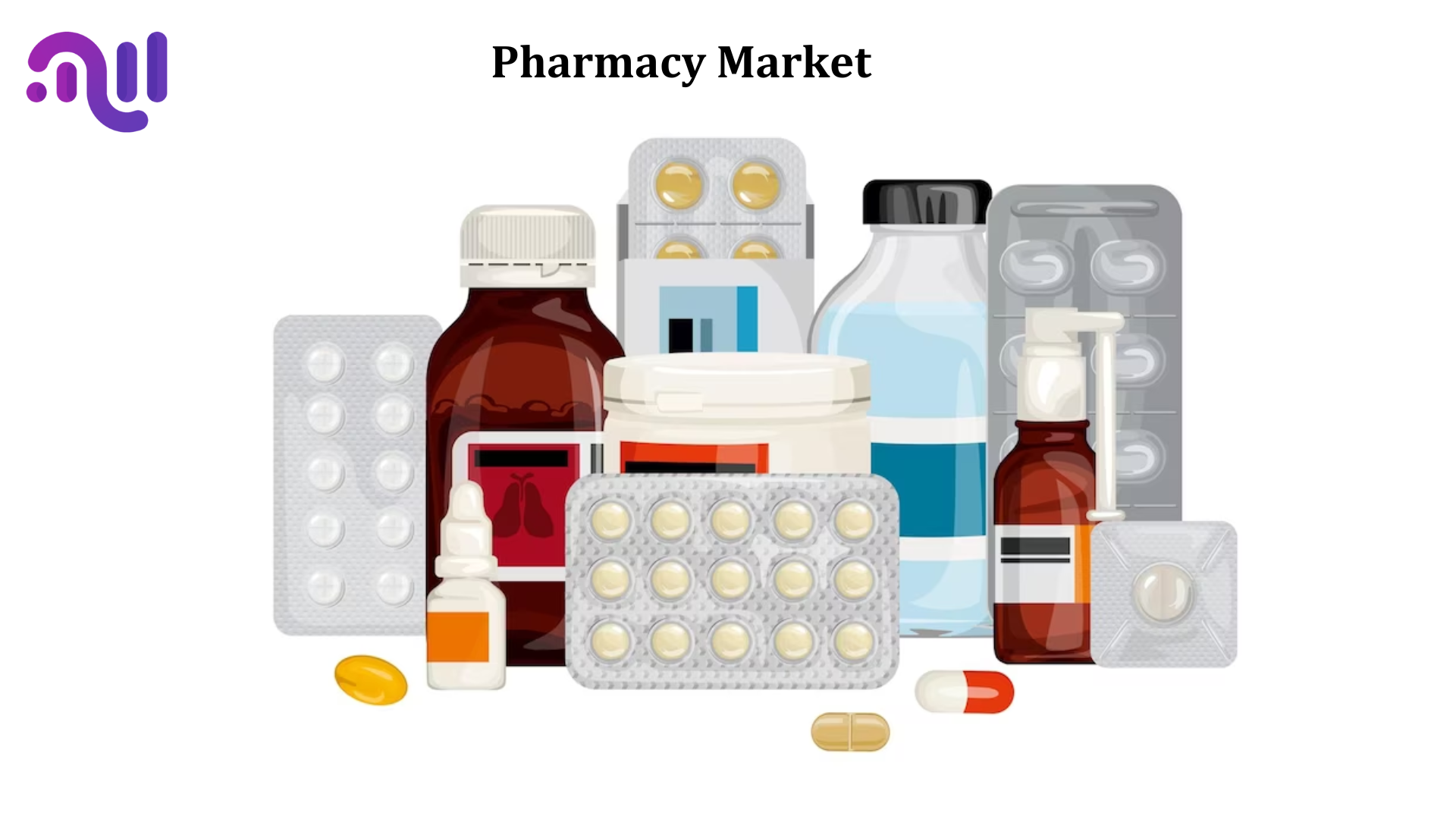 Market Size
Published Via 11Press : The Pharmacy Market can be broadly defined as an industry that encompasses the production, distribution, and sale of pharmaceutical drugs and related healthcare products. Pharmacies play a pivotal role in providing medication and healthcare advice directly to individuals on both offline and online platforms; the pharmacy market comprises different stakeholders such as pharmaceutical manufacturers, wholesalers, pharmacy chains, independent pharmacies, and online pharmacies among many others.
The Pharmacy Market Size Was To Reach USD 1,108 Billion In 2022 And is Projected To Reach a Revised Size Of USD 1,750 Billion By 2032, Growing At A CAGR of 4.8%
Pharmacy markets are heavily regulated to protect patient safety, quality, and efficacy of pharmaceutical medications. Governments and regulatory bodies establish standards for manufacturing, storage, and distribution as well as requirements for pharmacy licenses and dispensing prescription medication.
Request For Sample Report Here:  https://market.us/report/pharmacy-market/request-sample
Pharmacies provide an expansive selection of products, including prescription and over-the-counter drugs, vitamins and supplements, personal care items, and health-related accessories. In addition, pharmacies also provide services like medication counseling, management, immunizations, and health screenings.
Key Takeaway
Compliance Issues: The pharmacy market is highly regulated to protect patient safety, quality, and efficacy. Governments and regulatory bodies enforce standards regarding manufacturing, storage distribution, and dispensation.
Product Offerings: Pharmacies offer an assortment of products, such as prescription and OTC drugs, vitamins, personal care items, and health-related accessories to meet a broad variety of healthcare needs. This allows them to offer solutions that address multiple aspects of healthcare requirements for their client base.
Digital Transformation: Online pharmacies and digital tools have revolutionized the pharmacy market. Online platforms provide ease and accessibility, allowing customers to order medications remotely as well as healthcare products remotely; digital tools allow medication management and provide telepharmacy services remotely.
Healthcare Services: Pharmacies offer vital healthcare services such as medication counseling and management, immunizations, and health screenings that improve patient well-being while supporting preventative healthcare practices. These services contribute greatly to patient well-being.
Country Wise Insights
| | |
| --- | --- |
| Country | 2022 – Revenue Share (%)  |
| The United States | 40.0 |
| Germany | 15.0 |
| Australia | 10.0 |
| Japan | 10.0 |
| North America | 55.0 |
| Europe | 45.0 |
| United Kingdom | 5.0 |
Major Drivers
Rising Demand for Medications: As global populations and chronic disease rates expand, so too do pharmaceutical needs – driving growth through factors like lifestyle changes and improved access to healthcare services that make up an ever-increasing need for pharmaceutical drugs and contribute to an upward market outlook for pharmacies.
Advancements in Medical Research: Advancements in medical research have led to an explosion of new pharmaceutical drugs and treatment methods, sparking demand for them in pharmacies nationwide and giving them opportunities to offer these groundbreaking pharmaceutical offerings for patient needs.
Rising Healthcare Expenditure: Both governments and individuals are allocating an increasing portion of their budgets toward health-related expenditures, including medication purchases. Healthcare spending continues to expand in emerging economies due to factors like expanding insurance coverage or government initiatives to enhance access. Medication costs continue to skyrocket.
Aging Population: Our global population is steadily aging, leading to more age-related diseases and an increasing need for medications and healthcare services for this demographic. Pharmacies play a pivotal role in providing essential medications as well as personalized attention in meeting this demand for care from this demographic.
Market Segmentation
Based on Product Type
Based on Pharmacy Type
Based on Distribution Channel
Hospital Pharmacies
Retail Pharmacies
Online Pharmacies
Key Players
Pfizer Inc.
Johnson & Johnson
GSK plc.
Novartis AG
Merck & Co., Inc.
Sanofi
Hoffmann-La Roche Ltd.
AstraZeneca
Novo Nordisk A/S
Other Key Players.
Restraints
Rising Cost of Medication: Pharmaceutical drug costs continue to skyrocket, placing strain on patients as well as healthcare systems alike. Rising research and development expenses, regulatory requirements, and complex manufacturing processes all add up to an increase in medicine prices.
Stringent Regulatory Compliance: While regulatory compliance ensures medication quality and safety, it can create considerable challenges for pharmacies. With increasingly stringent rules governing pharmaceutical manufacturing, distribution, and dispensing operations affecting manufacturing costs as well as employee training costs growing significantly over time – leading them to invest in compliance measures.
Reimbursement Challenges in Pharmacies: Pharmacies often face reimbursement challenges from healthcare programs like those provided by health insurers and Medicare Part D plans, with reimbursement rates not covering enough of their medications, leading to financial strain on pharmacies and leading them down a difficult financial path.
Rising Competition: The pharmacy market is highly competitive with multiple players including retail chains, online pharmacies, and independent pharmacies all fighting to stay afloat in an ever-shrinking space.
Make an Inquiry Before Picking Up This Report @ https://market.us/report/pharmacy-market/#inquiry
Opportunities
Expanded Healthcare Services: Pharmacies have an opportunity to broaden their healthcare services beyond medication dispensation, offering services such as therapy management, chronic disease administration, immunizations, health screenings, and wellness programs in addition to medication dispensation can differentiate pharmacies while improving patient care.
Personalized Medication Solutions: With personalized medicine gaining prominence, pharmacies now have an opportunity to offer tailored healthcare solutions based on individuals' genetic profiles, lifestyle factors, and specific health needs.
E-Commerce and Online Pharmacies: E-commerce offers pharmacies an invaluable opportunity to establish or grow their presence online, giving customers easy and accessible ordering of medications and healthcare products remotely.
Specialty Pharmacy Services: Specialty pharmacy services specialize in managing high-cost medications used to treat conditions like cancer, HIV/AIDS, and rare diseases. Pharmacies may take advantage of this market to specialize in these areas by offering care coordination programs and medication management services tailored specifically to each patient.
Challenges
Increased Drug Pricing Pressures: With rising drug costs comes increasing pressure for pharmacies to balance affordability with sustainable business operations, all while managing negotiations with pharmaceutical manufacturers and managing reimbursement rates from insurance providers while guaranteeing patient access.
Evolving Regulatory Landscape: The pharmacy market operates within an increasingly complex regulatory landscape. Compliance with laws related to drug safety, storage, dispensing, record-keeping, and privacy can present pharmacists with numerous challenges; staying abreast of changes and taking measures necessary for full compliance can prove time-consuming and complicated.
Technological Integration: While technological advances provide exciting new possibilities, adopting them into pharmacy systems can be dauntingly complex. Implementation of EHRs, E-prescribing systems, inventory management software, and other digital solutions requires significant investments as well as staff training for implementation to succeed effectively and deliver efficient services to their patients.
Advantages and Benefits
Pharmacies provide access to an assortment of both prescription and over-the-counter medicines, making their convenient location ideal for filling prescriptions, purchasing necessary drugs, and receiving guidance from pharmacists regarding proper usage, possible side effects, and interactions among various drugs.
Medication Safety and Quality Assurance: Pharmacies play a key role in assuring medication safety and quality assurance. Licensed pharmacists verify prescriptions, check potential drug interactions, dispense accurate doses accurately, and educate their customers on proper usage techniques such as storage/administration techniques as well as any adverse side effects to ensure safe drug usage practices are promoted by pharmacies.
Patient Counseling and Medication Adherence: Pharmacies provide patients with invaluable counseling services, helping them better understand their medications, treatment plans, and potential lifestyle modifications.
Recent Strategies
Pharmacies have begun adopting digital technologies in an effort to streamline operations, enhance customer experiences and advance patient care. Examples include adopting electronic health records (EHRs), electronic prescribing systems, mobile applications for medication management as well as online prescription refills, and telepharmacy services.
Pharmacies Are Expanding Clinical Services: Pharmacies have expanded their clinical services in order to offer more comprehensive healthcare, from medication therapy management (MTM), chronic disease management, smoking cessation programs, and health screenings utilizing pharmacist expertise as they become key players in overseeing patients' overall wellness.
Collaborative Care Models: Pharmacies have increasingly collaborated with healthcare providers, hospitals, and insurers to deliver integrated and coordinated care through collaborative care models that share patient information while engaging in medication reconciliation, transition care assistance, and providing assistance during care transitions to improve patient outcomes while decreasing healthcare costs. These practices aim to offer integrated patient outcomes at lower healthcare costs while simultaneously meeting regulatory obligations.
Report Scope
| | |
| --- | --- |
| Report Attribute | Details |
| The market size value in 2023 | USD 1,108 Bn |
| Revenue Forecast by 2032 | USD  1,750 Bn |
| Global Market Growth Rate (2023 to 2032) | CAGR Of 4.8 % |
| Regions Covered | North America, Europe, Asia Pacific, Latin America, and Middle East & Africa, and Rest of the World |
| Historical Years | 2017-2022 |
| Base Year | 2022 |
| Estimated Year | 2023 |
| Short-Term Projection Year | 2028 |
| Long-Term Projected Year | 2032 |
FAQs
Q1: What is the pharmacy market?
A1: The pharmacy market refers to the industry and business sector involved in the retailing, dispensing, and distribution of medications, as well as providing related healthcare services and products.
Q2: How big is the Pharmacy Market?
A2: The global Pharmacy Market size was estimated at USD 1,108 billion in 2022 and is expected to reach USD 1,750 billion in 2032.
Q3: What is the Pharmacy Market growth?
A3: The global Pharmacy Market is expected to grow at a compound annual growth rate of 4.8%.
Q4: Who are the key companies/players in the Pharmacy Market?
A4: Some of the key players in the Pharmacy Markets are Pfizer Inc., Johnson & Johnson, GSK plc., Novartis AG, Merck & Co., Inc., Sanofi, Hoffmann-La Roche Ltd., AstraZeneca, Novo Nordisk A/S, Other Key players.
Q5: What services do pharmacies offer?
A5: Pharmacies offer a range of services, including medication dispensing, prescription filling, patient counseling, medication therapy management, immunizations, health screenings, over-the-counter medication sales, and health product recommendations.
Q6: How do pharmacies ensure medication safety?
A6: Pharmacies ensure medication safety through licensed pharmacists who verify prescriptions, check for potential drug interactions, dispense medications accurately, and provide patient counseling on proper usage, storage, and potential side effects.
Contact
Global Business Development Team – Market.us
Market.us (Powered by Prudour Pvt. Ltd.)
Send Email: [email protected]
Address: 420 Lexington Avenue, Suite 300 New York City, NY 10170, United States
Tel: +1 718 618 4351
Website: https://market.us/
Content has been published via 11press. for more details please contact at [email protected]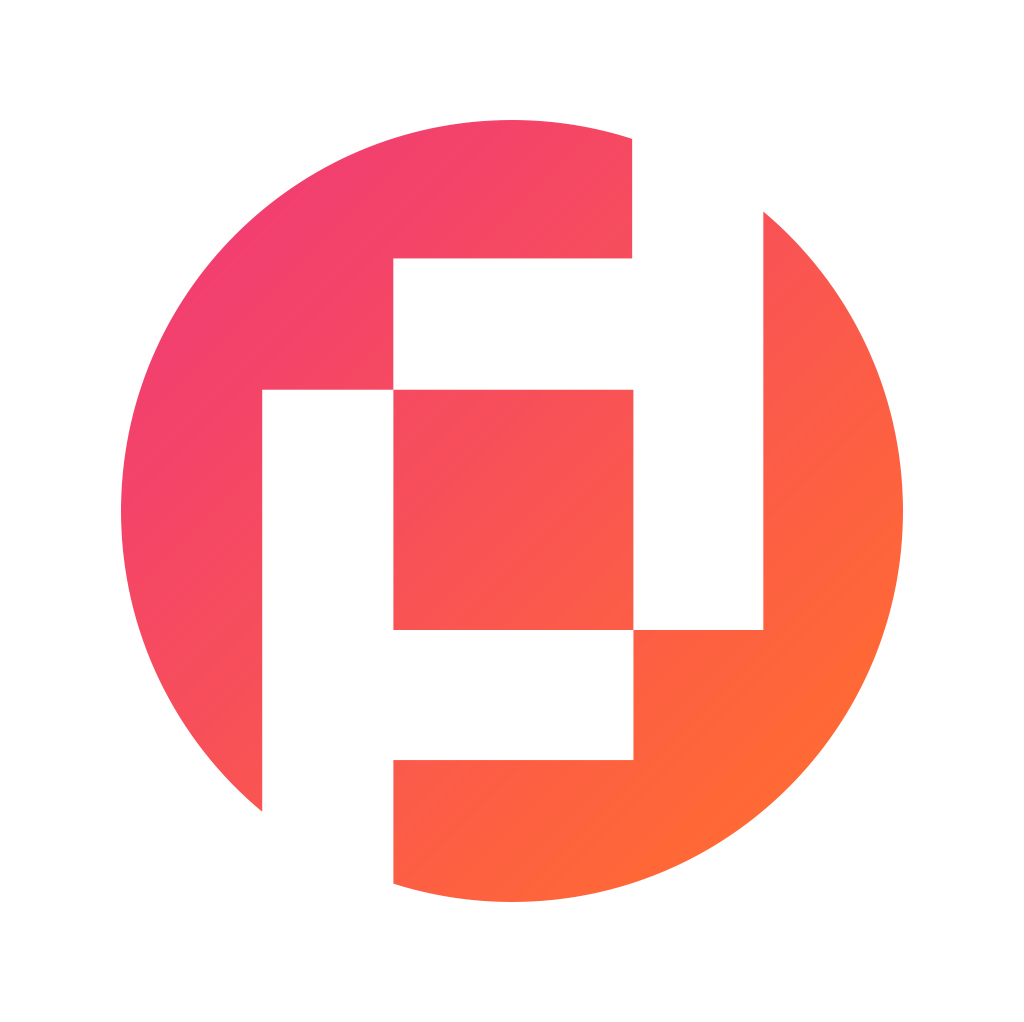 Prudour Private Limited
The team behind market.us, marketresearch.biz, market.biz and more. Our purpose is to keep our customers ahead of the game with regard to the markets. They may fluctuate up or down, but we will help you to stay ahead of the curve in these market fluctuations. Our consistent growth and ability to deliver in-depth analyses and market insight has engaged genuine market players. They have faith in us to offer the data and information they require to make balanced and decisive marketing decisions.
More Posts By Prudour Private Limited