POS Terminals Market size is expected to be worth around USD 202.5 Bn by 2032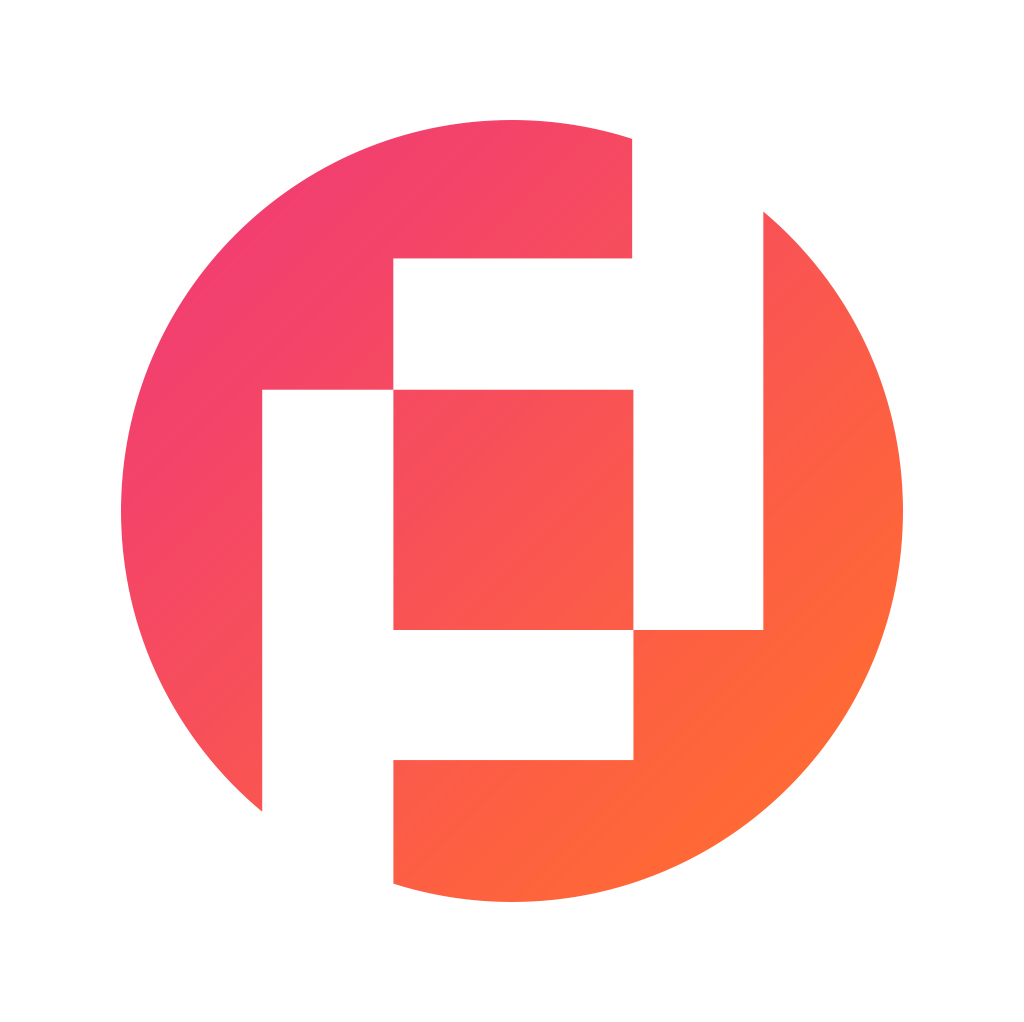 Prudour Private Limited
Updated · Jun 26, 2023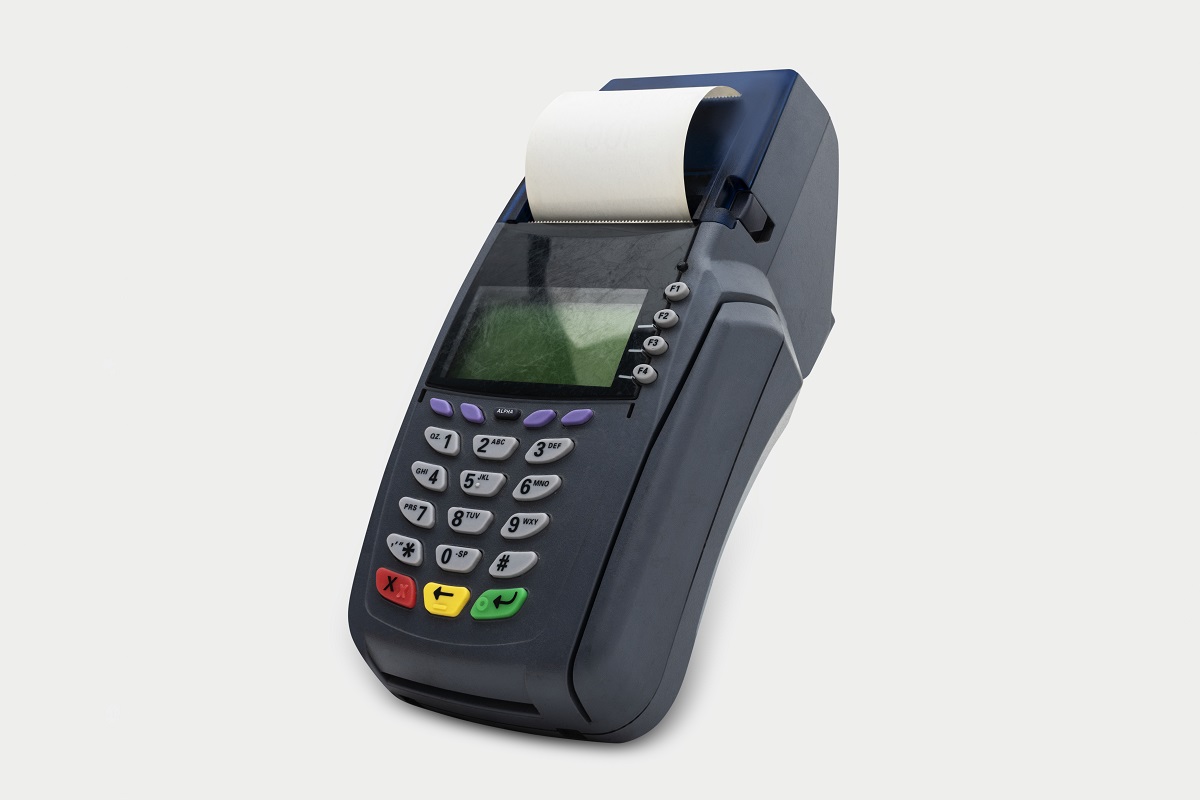 WHAT WE HAVE ON THIS PAGE
Market Overview
Published Via 11Press : POS Terminals Market size is expected to be worth around USD 202.5 Bn by 2032 from USD 88.2 Bn in 2022, growing at a CAGR of 8.9% during the forecast period from 2022 to 2032.
Recent years have seen a remarkable expansion in the POS terminals market, driven by digital payment solutions and efficient transaction processing in various industries. POS terminals are electronic devices used to facilitate transactions by accepting customer payments and recording any sales made.
POS terminals represent an expansive market, featuring products tailored to different business needs. Fixed POS terminals commonly found in stores and restaurants have advanced to incorporate features like touchscreen interfaces, barcode scanning capabilities and integrated receipt printers; mobile POS terminals have become more widely adopted due to allowing businesses to accept payments on the go using smartphones or tablets.
One key factor driving the expansion of POS terminals market is an increasing consumer preference for cashless transactions. Businesses have adapted to meet consumers' increasing reliance on digital payments and mobile wallets; additionally, the convenience and efficiency offered by POS terminals help improve customer experiences while streamlining merchant operations.
Retail has been one of the primary drivers behind POS terminals market growth. Retailers, both large and small alike, have adopted POS systems in order to increase payment processing capabilities, manage inventory efficiently, generate sales reports more accurately, and enhance payment processing capabilities. Integration of POS terminals with customer relationship management (CRM) software or inventory control solutions further increases their value proposition to retailers.
POS terminals aren't restricted to just retail. Other industries, including hospitality, healthcare, transportation and entertainment have adopted these devices to streamline their transaction processes and customer interactions. Specifically for hospitality use cases such as order taking, payment processing and inventory control POS terminals provide speedy solutions in restaurants, hotels and cafes.
Geographically, the POS terminals market has experienced substantial expansion across North America, Europe, and Asia Pacific regions. Established retail industries, an increase in smartphone penetration rates, as well as government initiatives encouraging digital payments all, contributed to its development within these regions.
Request Sample Copy of Pos Terminals Market Report at: https://marketresearch.biz/report/pos-terminals-market/request-sample
Key Takeaways
POS terminals market is experiencing exponential expansion due to rising adoption of digital payment solutions.
Traditional fixed POS terminals are evolving into more advanced machines with features like touchscreen interfaces and barcode scanning capabilities.
Mobile Point-of-Sale terminals have become an increasingly popular solution among businesses that must accept payments on-the-go using smartphones or tablets.
Demand for cashless transactions is one of the primary drivers behind growth in the POS terminals market.
Retailers have increasingly relied on point-of-sale systems as an efficient way of streamlining payment processing capabilities and streamlining operations.
POS terminals have become an essential technology across industries other than retail, including hospitality, healthcare, transportation and entertainment.
North America, Europe and Asia Pacific are currently witnessing steady increases in POS terminal sales.
Integrating point of sale terminals with other business management solutions offers merchants from diverse industries an additional layer of advantage.
Regional Snapshot
North American market for point-of-sale terminals is witnessing impressive expansion. Driven by strong retail industry presence and rising adoption of digital payments, demand is increasing for advanced POS solutions such as contactless payment options and integrated software platforms, further stimulating market growth.
Europe is an essential market for point-of-sale terminals. Countries like the United Kingdom, Germany and France are witnessing steady adoption of POS systems due to stringent regulations supporting secure payment processing as well as mobile wallet use driving the expansion of this industry. Furthermore, integration of loyalty programs and customer analytics tools have enhanced customer experiences while propelling market expansion.
Asia Pacific POS terminals market is experiencing unprecedented expansion. Countries like China, India, Japan and South Korea are witnessing an upswing in adoption of digital payment solutions driven by rising smartphone penetration, expanding e-commerce sectors and government initiatives to promote cashless transactions. Mobile POS terminals have proven extremely popular throughout this region due to their convenience and cost-effectiveness.
Latin America is an emerging market for POS terminals, led by countries like Brazil, Mexico and Argentina. The region's thriving retail industry, increasing middle class population and increasing smartphone use are driving their adoption by retailers and governments alike. Furthermore, initiatives implemented by governments aim to reduce cash transactions in favour of digital payments further contribute to market expansion.
Middle East and Africa POS terminal markets are witnessing steady expansion. A growing retail sector, tourism industry, and government initiatives to promote cashless economies are driving increased adoption of POS systems in this region; countries like United Arab Emirates, South Africa, Nigeria and Saudi Arabia play key roles in market expansion here.
For any inquiries, Speak to our expert at: https://marketresearch.biz/report/pos-terminals-market/#inquiry
Drivers
Expanding Adoption of Digital Payments
Digital payment solutions such as mobile wallets, contactless payments and online transactions have become an important driver of the POS terminals market. Consumers increasingly appreciate the ease and security provided by digital payments, prompting an increased need for terminals that can facilitate these transactions.
Enhance Customer Experience
POS terminals play an essential part in providing customers with an exceptional shopping experience. By expediting transactions quickly and more efficiently, they reduce wait times while increasing customer satisfaction. Their advanced features such as touchscreen interfaces, integrated receipt printers, and barcode scanning capabilities enable smooth checkout processes that further promote adoption of these terminals.
Integration with Business Management systems
POS terminals have quickly evolved to integrate with various business management solutions such as inventory management systems, customer relationship management (CRM) software and analytics tools, helping businesses streamline operations while optimizing inventory levels and gaining insights into customer behavior. Their comprehensiveness is one of the primary reasons behind their adoption across industries.
Industry-Specific Needs
Different industries have distinct payment processing needs when it comes to payment processing. Retail needs efficient inventory management, real-time reporting, and integration with loyalty programs while hospitality and healthcare require terminals capable of handling complex transactions, managing orders efficiently, and scheduling appointments efficiently – something POS terminals excel at doing. Their ability to meet these industry-specific demands is driving their adoption across different sectors.
Restraints
High Initial Investment
The initial investment required to implement POS terminals may present an impediment to their adoption by small and midsized businesses. This cost includes not only hardware purchase, but also software licensing fees, installation, training costs, etc. For these reasons alone, adoption may be delayed, particularly by businesses with limited financial resources.
Security Concerns
With the widespread adoption of digital payments comes increased cyber threats and data breaches. POS terminals contain sensitive customer information like payment card details that hackers might attempt to hack. Businesses need to invest in robust security measures that comply with data protection regulations to mitigate these risks, while fears over potential financial and reputational damages from breaches could discourage their adoption of POS terminals.
Resistance to Change
Some businesses that have established long-standing systems can be resistant to change. Switching from cash-based transactions or older payment processing methods such as cheques to POS terminals may require staff training and process adjustments, which in turn requires change resistance management efforts and may cause disruptions within existing operations that prevent the adoption of these terminals.
Fragmented Market
The POS terminals market is highly dispersed, with multiple vendors providing various products and solutions. Businesses may find it challenging to select an ideal POS system due to a lack of standard interfaces between various POS devices and software that complicate decision-making and lead them down a rabbit hole of options.
Opportunities
Untapped Emerging Markets
There is significant potential in unexplored emerging economies across Southeast Asia, Latin America, and Africa for the POS terminals market in terms of urbanization, incomes growth, digital payments adoption – as these regions experience increasing urbanization, rising disposable incomes and move toward cashless transactions more businesses and consumers are expected to take up cashless transactions and adopt the benefits associated with cashless transactions more enthusiastically.
Integrating E-commerce Platforms
Integration between POS terminals and e-commerce platforms offers significant opportunities for market growth. As more businesses establish online presences, seamlessly combining online and offline transactions becomes essential to maintaining success. Therefore, terminals that connect seamlessly to these platforms and offer a unified payment experience bring convenience and efficiency for both businesses and customers.
Mobile POS solutions
The facilitated by smartphones and tablets are experiencing tremendous growth and offer substantial opportunities. These solutions meet the rising demand for on-the-go payment processing, making them particularly relevant to industries such as food delivery, transportation, events management. Their flexibility, affordability, and scalability make mobile POS an attractive option for businesses of all sizes.
Integration of Value-Added Services
POS terminals offer businesses the potential for additional value-added services beyond transaction processing, including loyalty programs, tailored marketing tools and customer analytics platforms. Companies who leverage such additional services may gain an edge and generate new revenue streams.
Take a look at the PDF sample of this report: https://marketresearch.biz/report/pos-terminals-market/request-sample
Challenges
Regulatory Compliance
Compliance can be an ongoing challenge for businesses that use POS terminals. Staying abreast of ever-evolving regulations and standards related to payment processing, data protection and security can be time-consuming and resources intensive – keeping up-to-date with compliance requirements is vitally important to business operations and should never be neglected.
Rapid Technological Advancement
Technology advances are evolving at an impressive rate in the POS terminal market, creating a constant challenge for businesses in terms of staying current with innovations. Businesses must continuously evaluate and upgrade their POS systems in order to remain competitive – this often necessitates investment in new hardware, software updates, staff training and staff certification programs.
Interoperability and Integration Complexity
Interoperability and integration complications among various POS systems, software platforms, and third-party apps can present numerous difficulties to businesses. Integrating their POS terminals into existing systems like accounting software or inventory management tools may prove problematic; smooth data flow requires technical expertise as well as potentially extra costs.
Customer Education and Adoption
Education customers on the benefits of using POS terminals and encouraging them to accept digital payment methods can be an uphill battle. Some customers still prefer cash transactions while others may be resistant to adopting new payment technologies; businesses must invest in customer education campaigns in order to overcome these hurdles and drive wider adoption of POS terminals.
Market Segmentation
By Product
By Component
Hardware
Software
Services
By Deployment
Key Players
Ingenico Group
VeriFone Inc.
Fujian Newland Payment Technology Co. Ltd.
Fujian LANDI Commercial Equipment Co. Ltd.
Shenzhen Xinguodu Technology Co. Ltd.
New Pos Technology Ltd.
Bitel LLC
Cybernet Manufacturing Inc.
Castles Technology Co. Ltd.
PAX Technology Inc.
SZZT Electronics Shenzhen Co. Ltd.
Report Scope
| | |
| --- | --- |
| Report Attribute | Details |
| Market size value in 2022 | USD 88.2 Bn |
| Revenue Forecast by 2032 | USD 202.5 Bn |
| Growth Rate | CAGR Of 8.9% |
| Regions Covered | North America, Europe, Asia Pacific, Latin America, and Middle East & Africa, and Rest of the World |
| Historical Years | 2017-2022 |
| Base Year | 2022 |
| Estimated Year | 2023 |
| Short-Term Projection Year | 2028 |
| Long-Term Projected Year | 2032 |
Recent Developments
In 2023 January, Ingenico Group unveiled the iWL255 mobile POS terminal. Designed specifically to withstand harsh environments, this ruggedized terminal comes equipped with NFC and EMV contactless payment technologies for convenient transactions.
In 2023 February, Verifone announced the introduction of its V240m mobile POS terminal. Designed as a smaller and lighter alternative to its V240 counterpart, this terminal features NFC and EMV contactless payment technology for convenient transactions.
In 2023 March, PAX Technology announced the introduction of their S900 mobile POS terminal. Designed specifically to serve retail and hospitality businesses, this high-end terminal comes equipped with NFC, EMV contactless payments and QR code payments – giving it access to multiple payment technologies.
FAQ
1. What Is a POS Terminal (Point of Sale Terminal)?
A. A Point of Sale terminal, commonly referred to as a POS terminal, is an electronic device designed to process payments and record sales transactions. Typical components include hardware such as touchscreen interface, barcode scanner, receipt printer as well as software designed to facilitate transaction processing, inventory management, reporting.
2. Which industries make use of Point-of-Sale terminals?
A. POS terminals are used across a range of industries, including retail, hospitality, healthcare, transportation and entertainment. Retailers, restaurants, hotels and cafes often employ POS systems for efficient payment processing and inventory management. Furthermore, healthcare facilities often utilize them for patient billing while transportation services use them for fare collection while entertainment venues employ them for ticket sales.
3. How can POS terminals enhance customer experiences?
A. POS terminals enhance customer experiences by offering fast and seamless payment processing. Customers can utilize various payment methods, such as credit cards, mobile wallets and contactless payments – providing convenient payments options with greater flexibility than ever. Added features such as electronic receipts, loyalty program integration and personalized marketing capabilities further add value for customers.
4. Are POS terminals secure?
A. Modern POS terminals employ stringent security measures to safeguard sensitive customer information. Many meet Payment Card Industry Data Security Standard (PCI DSS) compliance, ensuring proper handling of payment card data. In particular, encryption, tokenization, and secure authentication methods are commonly employed to safeguard transactions and avoid data breaches.
5. Can POS terminals integrate with other business management solutions?
A. Yes, POS terminals can integrate seamlessly with other business management solutions such as inventory control systems, customer relationship management (CRM) software and accounting programs to facilitate data flow between systems allowing companies to track sales, manage inventory levels, analyze customer behaviors and streamline overall operations.
6. What are the advantages of mobile POS terminals?
A. Mobile POS terminals offer businesses flexibility and convenience by enabling them to accept payments anywhere, any time using smartphones and tablets. Mobile POS solutions are particularly suitable for businesses operating in mobile environments or require payment processing on the move, such as food trucks, delivery services and pop-up stores. Mobile POS solutions are cost-effective, easy to set up and provide scalability across businesses of any size.
7. How can businesses select an ideal POS terminal?
A. Businesses selecting a POS terminal must consider factors like industry requirements, transaction volume, integration capabilities, security features and user-friendliness in making an informed choice. When making their selection they should consult POS vendors as well as customer reviews in making an informed decision.
Contact us
Contact Person: Mr. Lawrence John
Marketresearch.Biz
Tel: +1 (347) 796-4335
Send Email: [email protected]
Content has been published via 11press. for more details please contact at [email protected]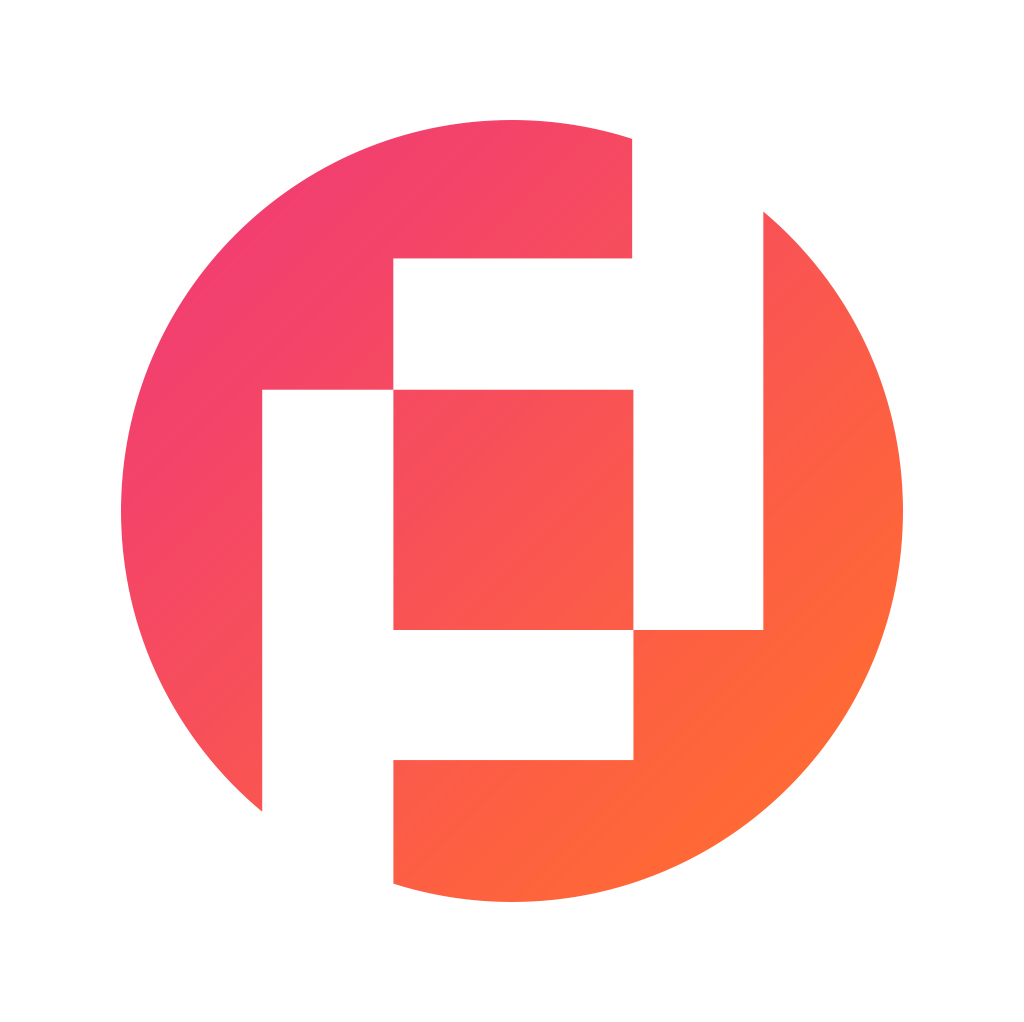 Prudour Private Limited
The team behind market.us, marketresearch.biz, market.biz and more. Our purpose is to keep our customers ahead of the game with regard to the markets. They may fluctuate up or down, but we will help you to stay ahead of the curve in these market fluctuations. Our consistent growth and ability to deliver in-depth analyses and market insight has engaged genuine market players. They have faith in us to offer the data and information they require to make balanced and decisive marketing decisions.
More Posts By Prudour Private Limited