Residential Air Purifier Market Size to hit USD 7.2 billion, Globally, by 2032 | At a CAGR of 5.9%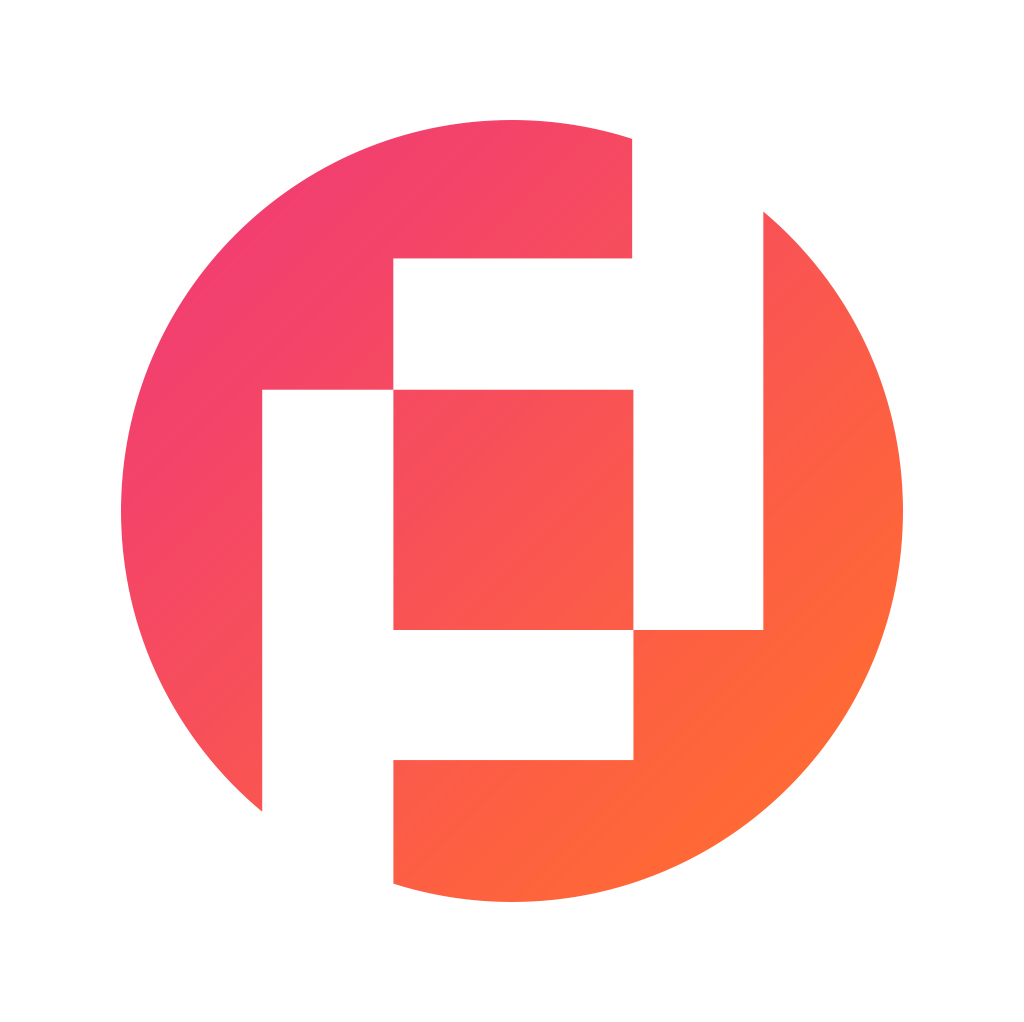 Prudour Private Limited
Updated · May 31, 2023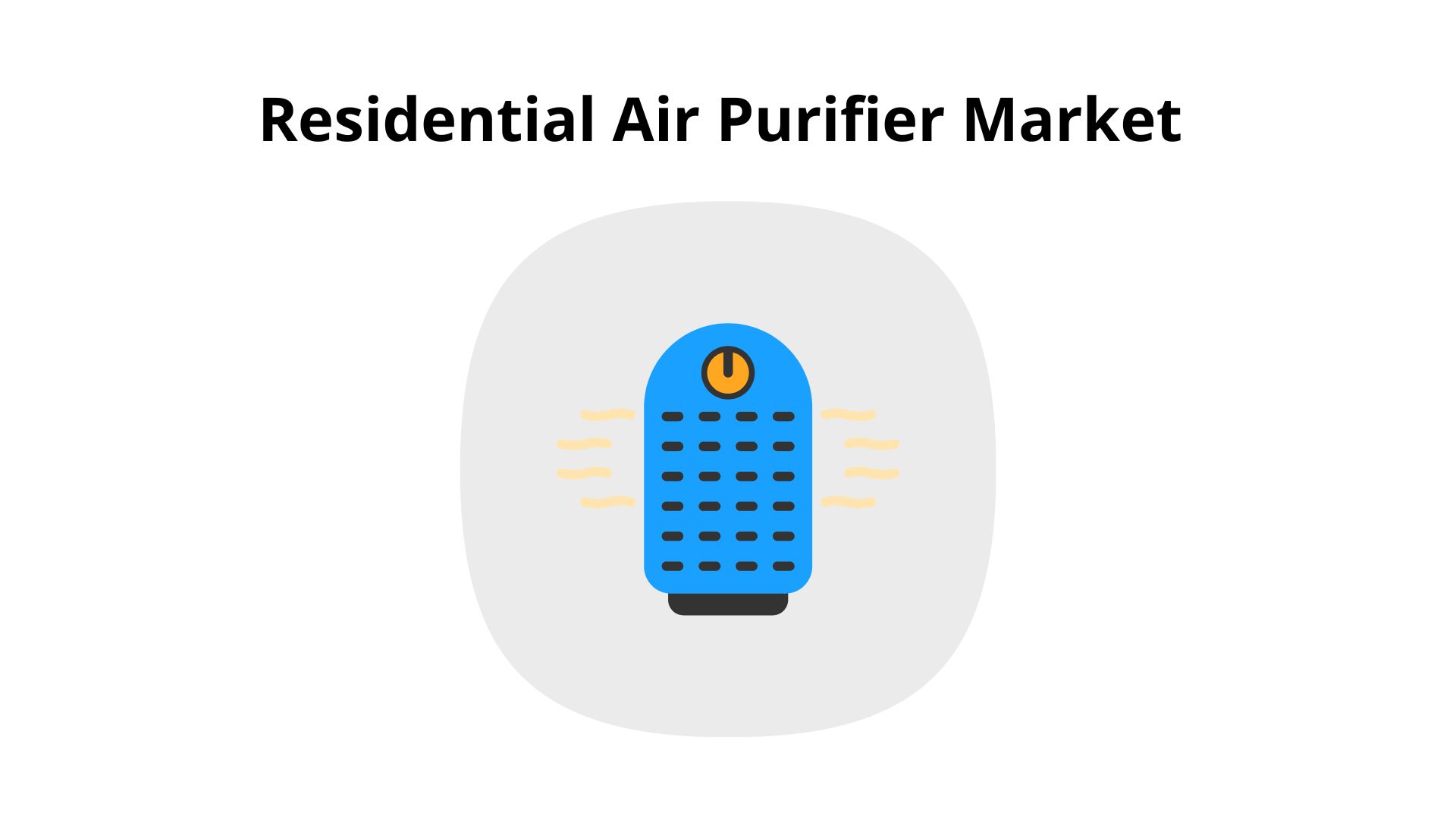 Market Overview
Published Via 11Press : The residential air purifier market has been gaining traction in recent years, driven by the increasing focus on indoor air quality and the health benefits associated with clean air. These devices are designed to remove pollutants, allergens, and other harmful particles from indoor environments, providing cleaner and healthier air for residents.
The residential air purifier market was USD 4.1 billion in 2022 and is expected to reach around USD 7.2 billion in 2032. Between 2023 and 2032, this market is estimated to register a CAGR of 5.9%.
Factors such as rising concerns over respiratory diseases, growing urbanization and industrialization, and an increase in disposable income are driving the demand for residential air purifiers. Additionally, advancements in technology have led to the development of more efficient and effective devices that offer advanced features like Wi-Fi connectivity, smart sensors, and HEPA filters.
Despite its growth prospects, pricing remains a key challenge for manufacturers as many consumers consider these devices as expensive investments. However, increasing awareness about the benefits of using residential air purifiers is expected to drive demand even further in the coming years. Overall, it is clear that the demand for high-quality indoor air will continue to fuel growth in this market segment over time.
Request For Sample Report Here: https://market.us/report/residential-air-purifiers-market/request-sample/

Key Takeaway
By 2022, residential air purifiers had taken an overwhelming market share within portable/single segments by type.
HEPA technologies dominated technology-driven markets due to their effectiveness at clearing away airborne particles.
End users for which the healthcare and clinics sector were the main market drivers were represented most prominently;
Asia Pacific led this market, accounting for 42% of total revenues generated that year.
Due to increasing awareness among residents in APAC of health risks related to pollution in their air, APAC is expected to see rapid expansion.
Regional Snapshot
North America: North America is an important marketplace for air purifiers that are used in homes. 

It is a place where the United States and Canada have increased knowledge about indoor air quality and the benefits to health from air purification.

 

This market is driven by factors such as the rise of urbanization and the growing concern about asthma and allergies, as well as the increasing need for efficient and energy-efficient household appliances.

Europe: Europe is another significant market for air purifiers. 

Countries such as Germany and Italy, Germany United Kingdom, France, and Italy are becoming more aware of indoor air pollution and the impact it has on the health.

 

The strict regulations and standards for indoor air quality are driving the need for air purifiers in homes.

 

In addition, the growing importance of eco-friendly and sustainable products has an effect on the industry.

Asia-Pacific: the Asia-Pacific region has the most significant and fastest-growing market for home air purifiers. 

States like China, India, Japan and South Korea experience high levels of pollution from the air, which creates a huge need for air purifiers.

 

Growing disposable incomes, growing urbanization, and the growing middle class are all contributing to the expansion of the market.

 

Additionally, the increased awareness of health-related issues as well as the desire to live an improved lifestyle is driving buyers to buy purifiers for the air.

Latin America: Latin America has an increasing demand for air purifiers that are used in homes. 

The countries of Brazil, Mexico, and Argentina have seen an increase in urbanization and higher levels of pollution, and an increasing middle class.

 

This, along with increased awareness of dangers to health that come with polluting indoors, are contributing to the expansion of the markets across the region.

Middle East and Africa: The Middle East and Africa have an emerging market for home air purifiers. 

States such as those of the United Arab Emirates, Saudi Arabia and South Africa show a growing consciousness of the quality of air in their homes as well as health-related concerns.

 

The rising population, the increasing pollution, and the desire to live sustainably are driving the demand for air purifiers within the region.
Drivers
Increasing Awareness of Indoor Air Quality: Growing awareness of the health risks associated with indoor air pollution is a key driver of the residential air purifier market. Consumers are becoming more conscious of the need to improve indoor air quality, especially in urban areas with high pollution levels, leading to increased demand for air purifiers.
Rising Incidence of Respiratory Diseases and Allergies: The prevalence of respiratory diseases and allergies, such as asthma, allergies to dust mites, pet dander, and pollen, is on the rise. As a result, individuals are seeking solutions to mitigate the impact of indoor pollutants on their health, driving the demand for residential air purifiers.
Urbanization and Increased Construction Activities: Rapid urbanization and increased construction activities contribute to poor indoor air quality. The construction of energy-efficient buildings with limited ventilation exacerbates indoor air pollution, leading to the need for air purifiers as a means to improve air quality in residential spaces.
Growing Affluence and Disposable Income: Rising affluence and disposable income levels among consumers are driving the demand for residential air purifiers. As individuals prioritize their health and well-being, they are more willing to invest in products that can improve their living environment, including air purifiers.
Restraints
High Initial Costs: Residential air purifiers can have a relatively high initial cost, especially for models with advanced features and technologies. The price barrier may limit the adoption of air purifiers among price-sensitive consumers or those with limited budgets.
Limited Awareness and Understanding: Despite increasing awareness of indoor air pollution, there is still a lack of understanding about the benefits and functionality of air purifiers. Some consumers may not be fully aware of the specific pollutants that air purifiers can target or may have misconceptions about their effectiveness, which can restrain market growth.
Opportunities
Technological Advancements: Advancements in air purification technologies offer opportunities for innovation and product differentiation. Manufacturers can develop more efficient and effective air purification systems, such as HEPA filters, activated carbon filters, and UV sterilization, to meet evolving consumer demands.
Growing Demand for Smart Homes: The integration of air purifiers into smart home systems presents opportunities for market growth. Smart air purifiers that can be controlled remotely via mobile devices or integrated with home automation systems are likely to gain traction among tech-savvy consumers.
Challenges
Competitive Landscape: The residential air purifier market is highly competitive, with numerous manufacturers offering a wide range of products. Manufacturers need to differentiate their offerings through technological advancements, product quality, brand reputation, and marketing strategies to stand out in the market.
Maintenance and Filter Replacement: Air purifiers require regular maintenance, including filter replacement. Some consumers may find the maintenance process cumbersome or may not be aware of the need for proper filter maintenance, which can impact the performance and longevity of the air purifier.
Environmental Concerns: The production and disposal of air purifiers can have environmental implications. Manufacturers need to address concerns related to energy consumption, eco-friendly materials, and recyclability to align with consumer preferences and regulatory requirements.
Make an inquiry before picking up this report @ https://market.us/report/residential-air-purifiers-market/#inquiry
Top Key Players
DAIKIN INDUSTRIES Ltd
Sharp Corporation
Honeywell International Inc
Panasonic Corporation
LG Electronics
Koninklijke Philips N V
Dyson
SAMSUNG
Whirlpool
Blueair
Hoover
Other Key Players
Market Segments
Based on Type
Standalone/Portable
In-Duct
Based on Technology
HEPA
Activated Carbon
Ionic Filters
Electrostatic Precipitators
Ultraviolet
Other Technologies
Based on Distribution Channel
Online Platforms
Offline Stores
Top Impacting Factors
Health Concerns and Awareness: Increasing awareness of the health risks associated with indoor air pollution, including allergies, asthma, respiratory diseases, and the presence of pollutants such as dust, pollen, and volatile organic compounds (VOCs), drives the demand for residential air purifiers. Consumer consciousness about maintaining a healthy indoor environment plays a significant role in the adoption of air purifiers.
Indoor Air Quality Regulations and Guidelines: Government regulations and guidelines regarding indoor air quality in residential buildings influence the demand for air purifiers. Compliance with these regulations and the need to meet recommended air quality standards drive the market as consumers seek to create a healthier living environment.
Technological Advancements: Continuous advancements in air purification technologies, such as HEPA (High-Efficiency Particulate Air) filters, activated carbon filters, electrostatic precipitators, and UV sterilization, impact the residential air purifier market. Manufacturers that offer innovative and efficient air purifiers with enhanced filtration capabilities and smart features are likely to attract consumers.
Urbanization and Construction Activities: Rapid urbanization and increased construction activities contribute to the deterioration of indoor air quality. Construction of energy-efficient buildings, which often have limited natural ventilation, increases the concentration of indoor pollutants. As urban areas expand, the demand for residential air purifiers rises as consumers strive to create a cleaner living environment.
Allergies and Respiratory Diseases: The prevalence of allergies and respiratory diseases, such as asthma, continues to rise globally. Individuals affected by these conditions seek relief from indoor pollutants by investing in air purifiers. The need to alleviate symptoms and improve overall respiratory health drives the adoption of residential air purifiers.
Future Trends in the Market
Integration of Smart and Connected Features: The future of residential air purifiers lies in their integration with smart home systems and connectivity to other devices. Manufacturers are expected to develop air purifiers that can be controlled remotely through mobile applications, voice assistants, or integrated with home automation systems. This allows users to monitor and control air quality in real-time, receive notifications, and optimize settings for improved indoor air quality.
Advanced Filtration Technologies: The continuous advancement of air purification technologies will lead to the development of more efficient and effective filtration systems. Manufacturers will focus on improving existing technologies like HEPA filters and activated carbon filters, as well as exploring new filtration methods to target specific pollutants, such as ultrafine particles and harmful gases.
Air Purifiers with Multiple Functions: Future residential air purifiers may incorporate additional functionalities to serve multiple purposes. For example, some models may integrate humidification or dehumidification capabilities to maintain optimal humidity levels in indoor environments. Others may include air quality sensors to automatically adjust purification settings based on real-time air quality measurements.
Energy Efficiency and Eco-Friendly Designs: Increasing environmental consciousness will drive the development of energy-efficient air purifiers that consume less power without compromising performance. Manufacturers will also focus on using eco-friendly materials and designing products that are recyclable or made from recycled materials to reduce their environmental impact.
Compact and Portable Designs: As the demand for air purifiers extends beyond homes, manufacturers may introduce more compact and portable models. These air purifiers will be designed for use in smaller spaces such as offices, dorm rooms, and cars, providing individuals with clean air wherever they go.
Recent Developments
In 2021: Coway Co., Ltd. launched the Airmega 250 air purifier, which features a washable pre-filter, a Max2 filter, and a HEPA filter that captures up to 99.97% of airborne particles.
In 2020: LG Electronics Inc. launched the LG PuriCare air purifier, which uses a four-stage filtration system and features a clean booster function that automatically adjusts the fan speed based on the level of air pollution.
Report Scope
| | |
| --- | --- |
| Report Attribute | Details |
| The market size value in 2022 | USD 4.1 Bn |
| Revenue Forecast by 2032 | USD 7.2 Bn |
| Growth Rate | CAGR Of 5.9% |
| Regions Covered | North America, Europe, Asia Pacific, Latin America, and Middle East & Africa, and Rest of the World |
| Historical Years | 2017-2022 |
| Base Year | 2022 |
| Estimated Year | 2023 |
| Short-Term Projection Year | 2028 |
| Long-Term Projected Year | 2032 |
Frequently Asked Questions 
Q: What is the current size of the residential air purifier Market?
A: The Global residential air purifier Market size is USD 11.03 Billion in 2022.
Q: What is the projected growth rate for the residential air purifier Market?
A: The residential air purifier Market is expected to grow at a CAGR of 15% from 2023 to 2032.
Q: What are some of the key players in the residential air purifier Market?
A: Some of the key players in the residential air purifier market include DAIKIN INDUSTRIES Ltd, Sharp Corporation, Honeywell International Inc, Panasonic Corporation, LG Electronics, Koninklijke Philips N V, Dyson, SAMSUNG, Whirlpool, Blueair, Hoover, Other Key Players
Contact:
Global Business Development Team – Market.us
Market.us (Powered by Prudour Pvt. Ltd.)
Send Email: [email protected]
Address: 420 Lexington Avenue, Suite 300 New York City, NY 10170, United States
Tel: +1 718 618 4351
Website: https://market.us
Content has been published via 11press. for more details please contact at [email protected]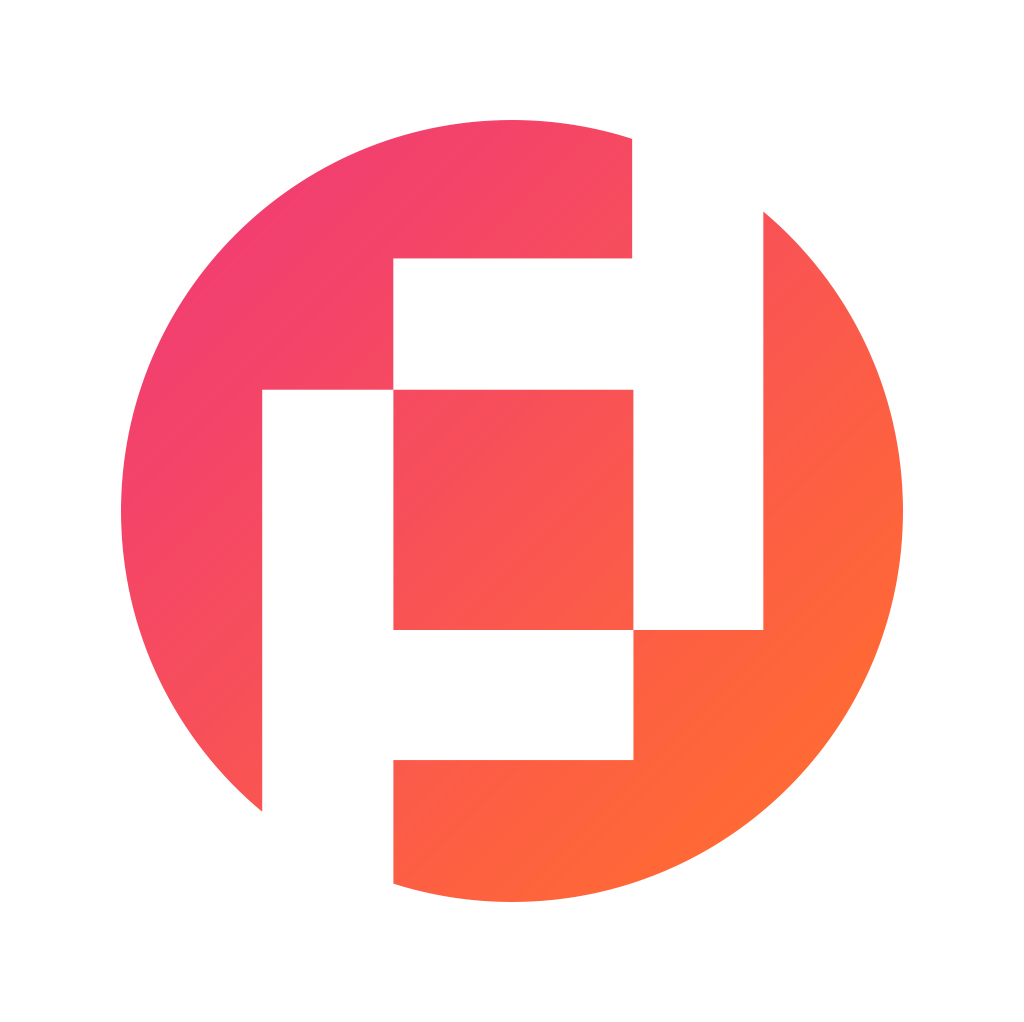 Prudour Private Limited
The team behind market.us, marketresearch.biz, market.biz and more. Our purpose is to keep our customers ahead of the game with regard to the markets. They may fluctuate up or down, but we will help you to stay ahead of the curve in these market fluctuations. Our consistent growth and ability to deliver in-depth analyses and market insight has engaged genuine market players. They have faith in us to offer the data and information they require to make balanced and decisive marketing decisions.
More Posts By Prudour Private Limited