Smart Lock Market Size Will Hit USD 13.96 Billion by 2033, Exhibit a CAGR of 19.60%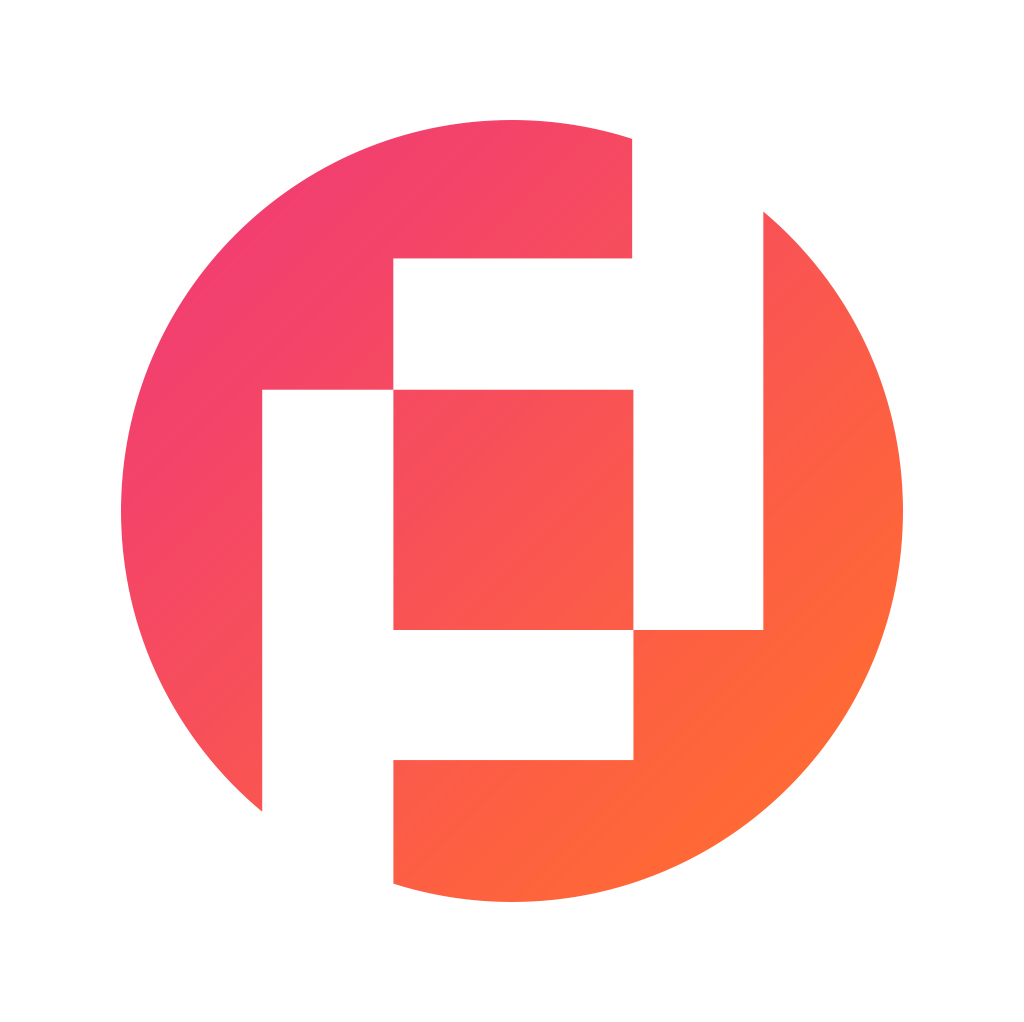 Prudour Private Limited
Updated · Apr 19, 2023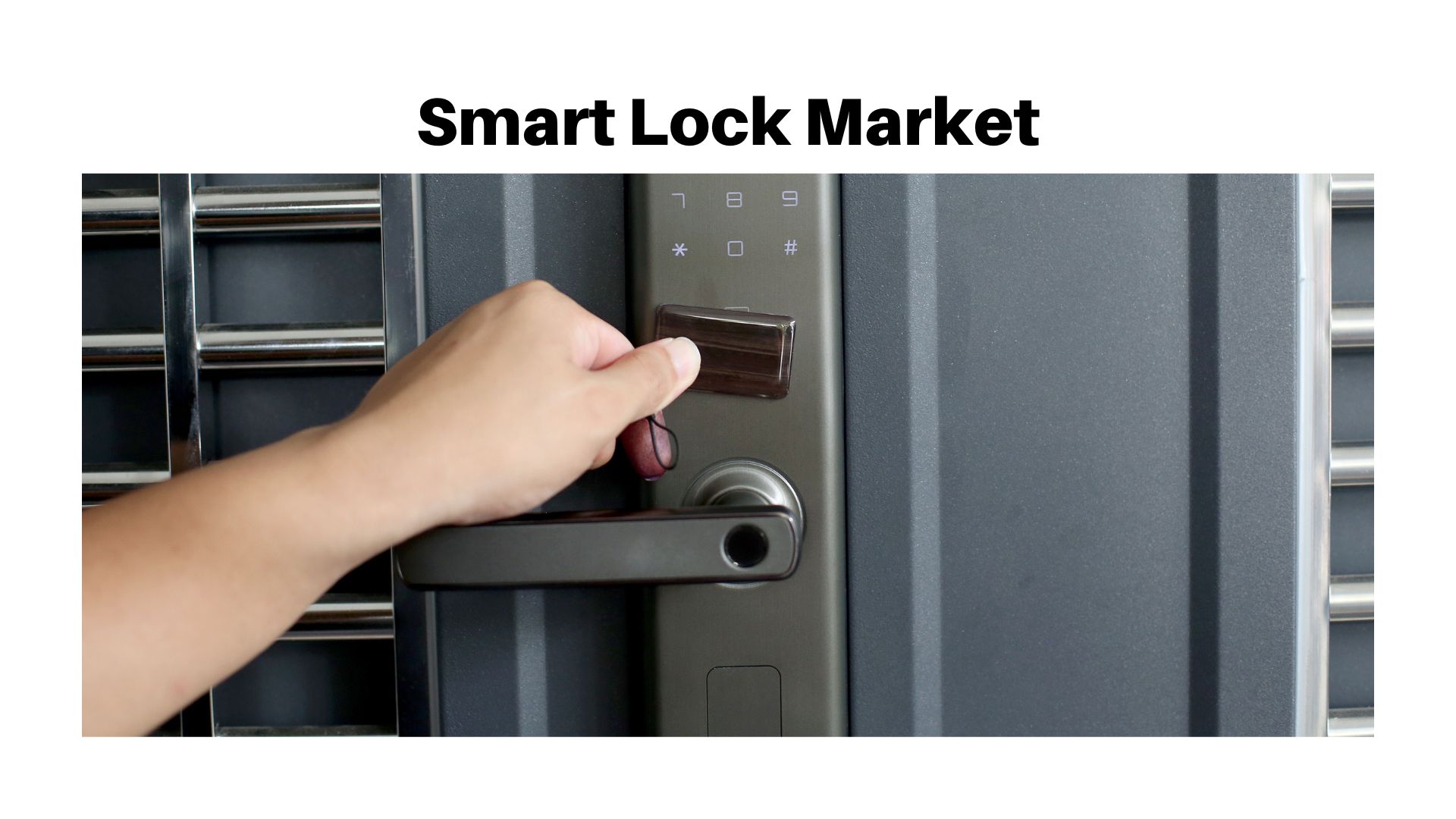 WHAT WE HAVE ON THIS PAGE
Published Via 11Press:  Smart locks are electromechanical locks controlled remotely via smartphone or key fob, enabling access through smartphones or a virtual key fob to any door in a building. Some smart locks also feature Wi-Fi connection capabilities and monitoring functions built-in.
The Smart Lock Market is driven by increasing adoption of smart homes and connected devices, along with declining costs of internet services and expanding implementation of technologies such as ZigBee or near-field communication (NFC). Cloud infrastructure and rapid market expansion have contributed to an increase in demand for smart locks, along with electronic keys, the ability to remotely monitor and control devices, and dynamic locking mechanisms as driving factors in this market. Security risks related to hacking a phone or cloud server at the back-end are one factor restraining growth of the smart locks market. Other challenges faced by this sector include dead phones, battery replacement costs, high R&D costs and software security. However, due to IoT adoption growth should accelerate this market segment.
Smart Lock Market size is projected to reach USD 13.96 billion by 2033 from USD 1.95 billion, growing at a CAGR of 19.60% from 2022 to 2033.
Key Takeaways
Smart Home Trends: As smart homes continue to gain in popularity, smart lock markets are experiencing remarkable expansion. More consumers are opting for connected devices that provide convenience, security, and energy savings.
Integration into home automation systems: Smart locks can often be integrated with home automation systems, giving users remote control of their locks via smartphones or voice assistants such as Amazon Alexa or Google Assistant.
Increased security: Smart locks offer enhanced protection compared to traditional locks, providing features like keyless entry, access control and real-time monitoring. Furthermore, these devices can send notifications directly to smartphones or other devices in case any suspicious activities take place nearby.
Adoption in commercial spaces: Smart locks have not just become popular within homes but are now also being implemented into hotels, offices and healthcare facilities as an efficient way of controlling access and providing more security.
Smart locks come in various varieties such as deadbolt, lever handle and padlock locks to accommodate consumers' specific needs and requirements.
Increased Competition: The smart lock market is rapidly becoming more competitive as more players enter and existing ones provide increasingly advanced features, leading to innovation and driving down prices, making them more accessible and affordable to consumers.
Request For Sample Report Here: https://marketresearch.biz/report/smart-lock-market/request-sample/
Regional Snapshot
North America: North America is a key market for smart locks due to the widespread adoption of smart home technologies and demand for home security solutions. The United States represents the region's primary market with major players like August Home, Schlage, and Kwikset operating within it. DIY smart lock systems as well as home automation trends will likely fuel future market expansion for smart lock sales here.
Europe: Europe represents another significant market for smart locks, driven by rising home automation solutions and security requirements. The UK, Germany and France are major markets in Europe for smart lock sales; major players including Danalock, Nuki and Yale operate there. Digitization trends should further bolster growth of this segment in Europe.
Asia-Pacific: The Asia-Pacific region is projected to experience exponential growth in the smart lock market, as a result of rising adoption of smart home technologies and growing need for enhanced security solutions. China currently leads this field, with major players like Xiaomi and Huawei being present. Urbanization, disposable income increases, and rising awareness about home security will likely also play a part in driving its development.
Rest of World Region (including Middle East, Africa and South America ):  This region, comprising Middle East, Africa and South America is projected to experience substantial smart lock market growth due to the rising demand for home automation solutions and better security measures in this area. Already operating here are August Home and Kwikset with many others expected to enter soon.
Ensure everything is in line with your specific requirements here: https://marketresearch.biz/report/smart-lock-market/#inquiry
Drivers
Convenience: Smart locks offer the advantage of being able to lock and unlock doors without the need for physical keys, making them particularly helpful if you tend to misplace or give access to others while away from home.
Smart Locks Provide Enhanced Security: Smart locks offer enhanced security features not available through traditional locks, such as biometric authentication, remote access and real-time alerts that provide extra protection from break-ins and unauthorized entry.
Increased Home Automation: Smart locks are integral components of home automation systems, which enable homeowners to manage lighting, temperature and security systems from a central platform. Such automation appeals to many consumers who value convenience and efficiency.
Rising Adoption of IoT: The Internet of Things (IoT) has provided smart locks with new opportunities, allowing them to now connect to home assistants and security cameras via IoT connectivity for greater comprehensive security that can be controlled from a single interface.
Demand for Contactless Access: In response to COVID-19 pandemic, there has been an upsurge in demand for smart locks as an easy, non-contact way of unlocking doors – providing one less chance for spreading viruses.
Restraints
Smart locks tend to be more expensive than their counterparts, which may discourage some from adopting them. The upfront costs associated with purchasing and installing smart lock systems may be prohibitive for consumers on tight budgets.
Dependence on Technology: Smart locks depend on technology for operation, making them susceptible to system failures and hacking attempts. As such, some consumers may hesitate to adopt smart locks in their home due to this dependency on tech.
Compatibility Issues: Smart locks may not be compatible with all doors and locking mechanisms, making installation more complex than desired and possibly limiting smart lock manufacturers' potential market.
Smart locks run on batteries, which means some models may only provide limited power and range – this could leave consumers panicked that their lock will run out of charge and they cannot gain entry to their homes.
Lack of Standardization: Since smart locks lack standardization, different models may differ significantly in features, functionality and compatibility; making it hard for consumers to compare and evaluate different smart lock options.
Opportunities
As smart homes gain in popularity, consumers are seeking ways to automate and secure their homes more easily. Smart locks provide added protection, convenience, and control – making them an attractive option when upgrading home security systems.
Growing Trend of Keyless Entry: Traditional locks are being replaced by smart locks that provide keyless access and control through smartphones or other connected devices, becoming an increasingly popular way for consumers to access their homes and properties more conveniently and safely. This trend is projected to continue as more consumers look for easier and safer means of entry to their properties and homes.
Integration with Other Smart Home Devices: Smart locks can easily integrate with other smart home devices, including security cameras, doorbells and home automation systems to form a more comprehensive security solution. This increases their appeal among consumers.
Expanding to Commercial Market: Although residential markets remain the primary target for smart lock manufacturers, commercial markets also present great potential for growth. Smart locks can be utilized in office buildings, hotels and other commercial settings to provide secure and convenient access control.
Technological developments: With every new breakthrough, smart lock manufacturers can seize opportunities to develop and refine their products further. Biometric sensors and facial recognition software could make access control even simpler while offering greater protection and convenience.
Challenges
Security Issues: Smart locks can be susceptible to cyber attacks and hacking, compromising the security of a home or building. As they connect to the internet, these devices become vulnerable to malware infections, phishing attempts, and other cyber-threats.
Compatibility Issues: Smart locks may require specific hubs or platforms in order to function, posing compatibility problems. If an incompatible smart lock cannot be controlled through their smart home hub, users may not be able to fully manage its use through home automation systems.
Power Outages: Smart locks rely on batteries, and if their batteries run down or there is an interruption to power supply, their lock may become inaccessible and become an impediment to entry to a home or building. This can be especially problematic if it serves as the only access point into it.
Smart locks tend to be more costly than their traditional counterparts, which may deter consumers from adopting them. While costs have decreased recently, smart locks remain considered premium products.
User Error: Smart locks require some technical proficiency for proper setup and use, which if users do not follow, could inadvertently compromise the security of their home or building. Furthermore, forgetting their password or PIN could result in them becoming locked out from accessing their space.
Market Segmentation
Segmentation by product type:
Deadbolts
Lever handles
Padlocks
Others
Segmentation by technology:
Segmentation by end-user:
Residential
Commercial
Hospitality
Enterprise
Key Players
ASSA ABLOY Group (Yale)
UniKey Technologies Inc.
August Home
Havenlock Inc.
Spectrum Brands, Inc.
Honeywell International Inc.
Samsung SDS Co. Ltd
Cansec Systems
Vivint Inc.
AT&T Intellectual Property
Panasonic Corporation
Report Scope
| | |
| --- | --- |
| Report Attribute | Details |
| Market size value in 2022 | USD 1.95 billion |
| Revenue forecast by 2033 | USD 13.96 billion |
| Growth Rate | CAGR of 19.60% |
| Regions Covered | North America, Europe, Asia Pacific, Latin America, and Middle East & Africa, and Rest of the World |
| Historical Years | 2017-2022 |
| Base Year | 2022 |
| Estimated Year | 2023 |
| Short-Term Projection Year | 2028 |
| Long-Term Projected Year | 2033 |
Recent Developments
Integration with voice assistants: Many smart lock manufacturers are now offering integration between their products and popular voice assistants like Amazon Alexa, Google Assistant and Apple Siri – allowing users to control their smart locks using voice commands instead of traditional keycard access methods – increasing convenience and accessibility for users.
Biometric Authentication: Some smart locks now feature biometric authentication features, such as fingerprint or facial recognition, that add another level of security while eliminating the need for physical keys and codes.
Smart locks have become increasingly compatible with various smart home platforms and devices, including thermostats, lighting systems and security cameras, making it possible to create an integrated smart home system.
Enhance connectivity: New smart locks feature Bluetooth or Wi-Fi technology for remote control via smartphone app, while some models even can unlock when someone approaches by sensing proximity from their mobile phone.
Improved battery life: Modern smart locks now feature longer-lasting batteries, eliminating the need for frequent replacement or recharges.
FAQ:
Q:How will the smart lock market grow over the coming decade?
A: According to industry estimates, smart locks market is projected to experience growth of 19.60% between 2022-2033.
Q: Which market segment holds the greatest potential?
A: In terms of deadlock sales, deadbolt will lead the market.
Q: What are the primary market drivers?
A: Governments and key players have made greater investments in smart cities and construction projects, which is expected to spur market expansion.
Q: Who are the main players in this market?
A: ASSA ABLOY Group, UniKey Technologies Inc., Spectrum Brands, Inc. and Honeywell International Inc are some of the main players. Other key companies in this space include Samsung SDS Co Ltd (Cansec Systems Vivint Inc) as well as AT&T Intellectual Property and Panasonic Corporation.
Q: In which region do you expect the highest compound growth rates over the coming decade?
A: Asia Pacific will likely experience the greatest compound annual growth.
Contact us
Contact Person: Mr. Lawrence John
Marketresearch.Biz (Powered By Prudour Pvt. Ltd.)
Tel: +1 (347) 796-4335
Send Email: [email protected]
Inquiry: [email protected]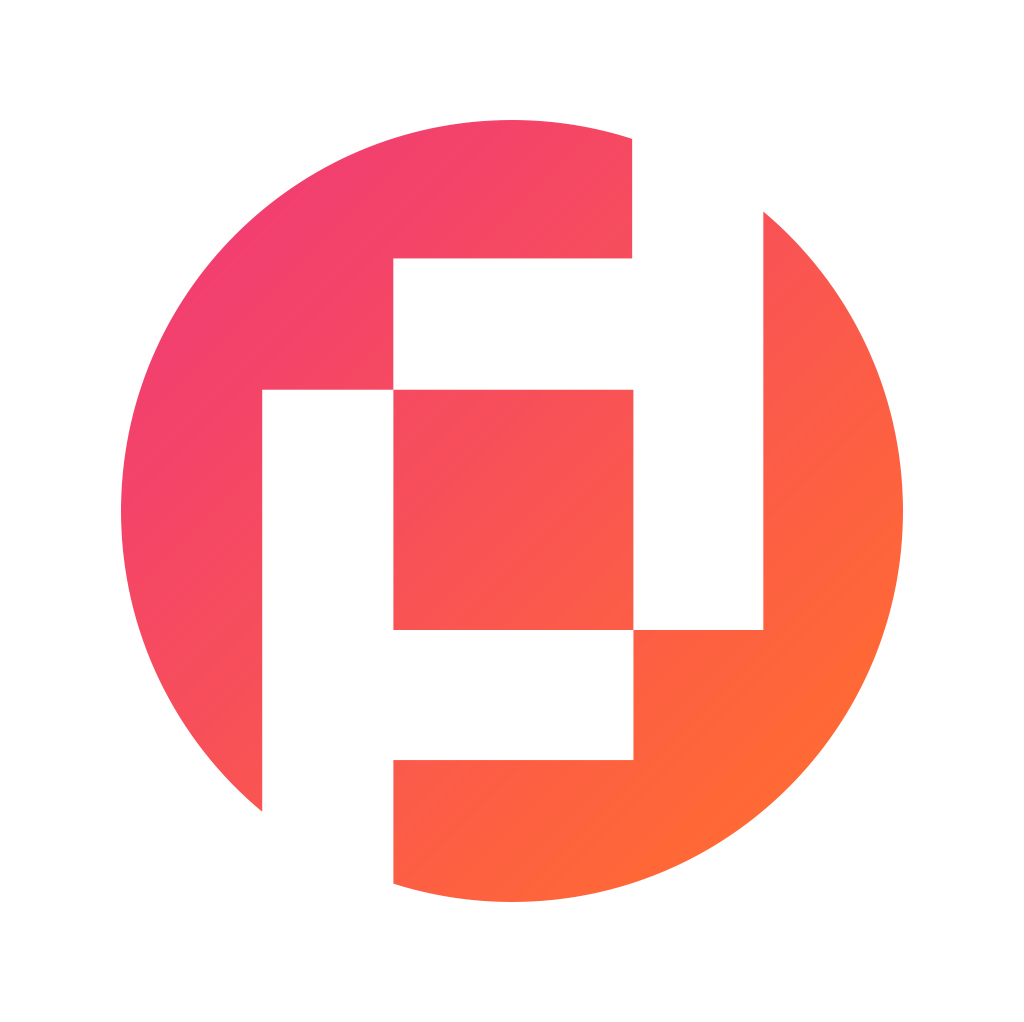 Prudour Private Limited
The team behind market.us, marketresearch.biz, market.biz and more. Our purpose is to keep our customers ahead of the game with regard to the markets. They may fluctuate up or down, but we will help you to stay ahead of the curve in these market fluctuations. Our consistent growth and ability to deliver in-depth analyses and market insight has engaged genuine market players. They have faith in us to offer the data and information they require to make balanced and decisive marketing decisions.
More Posts By Prudour Private Limited