Special Effects (SFX) Software Market Projected to reach USD 4223.3 Million by 2033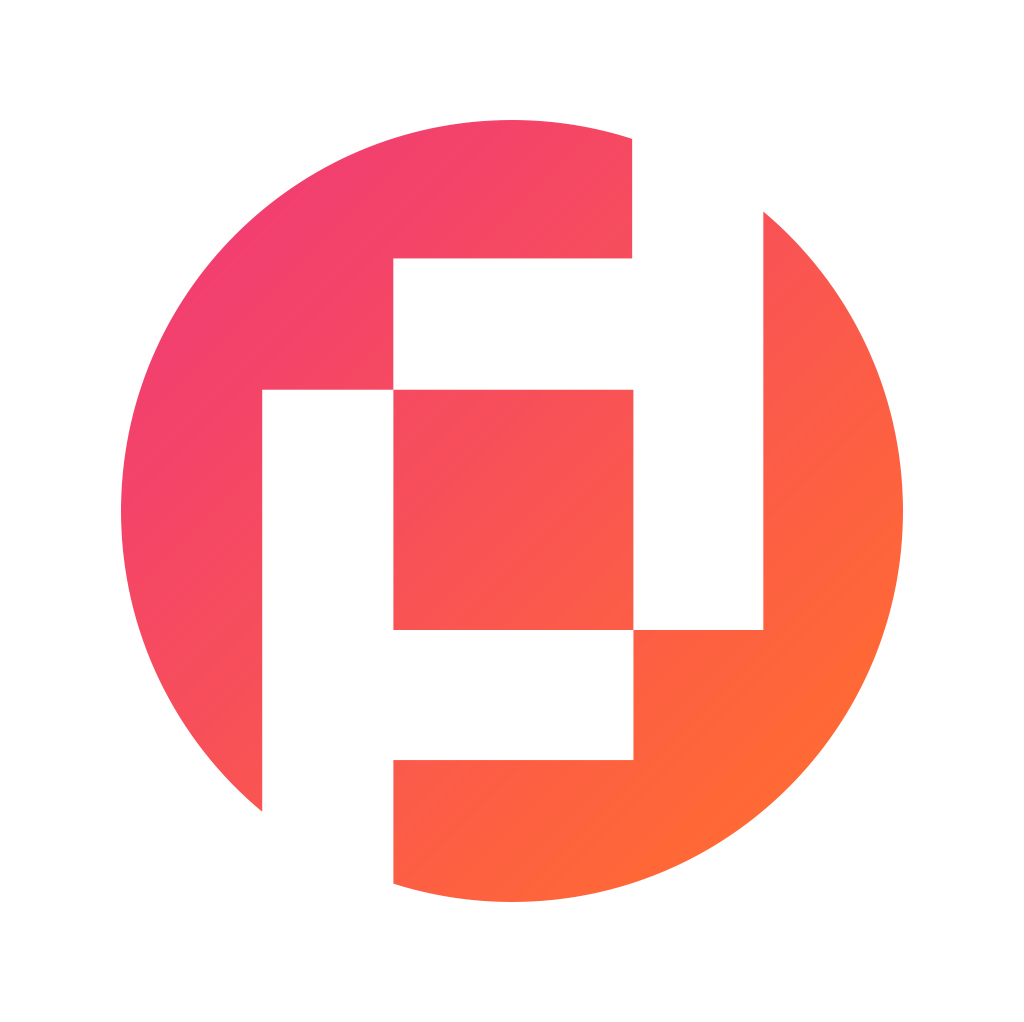 Prudour Private Limited
Updated · Mar 13, 2023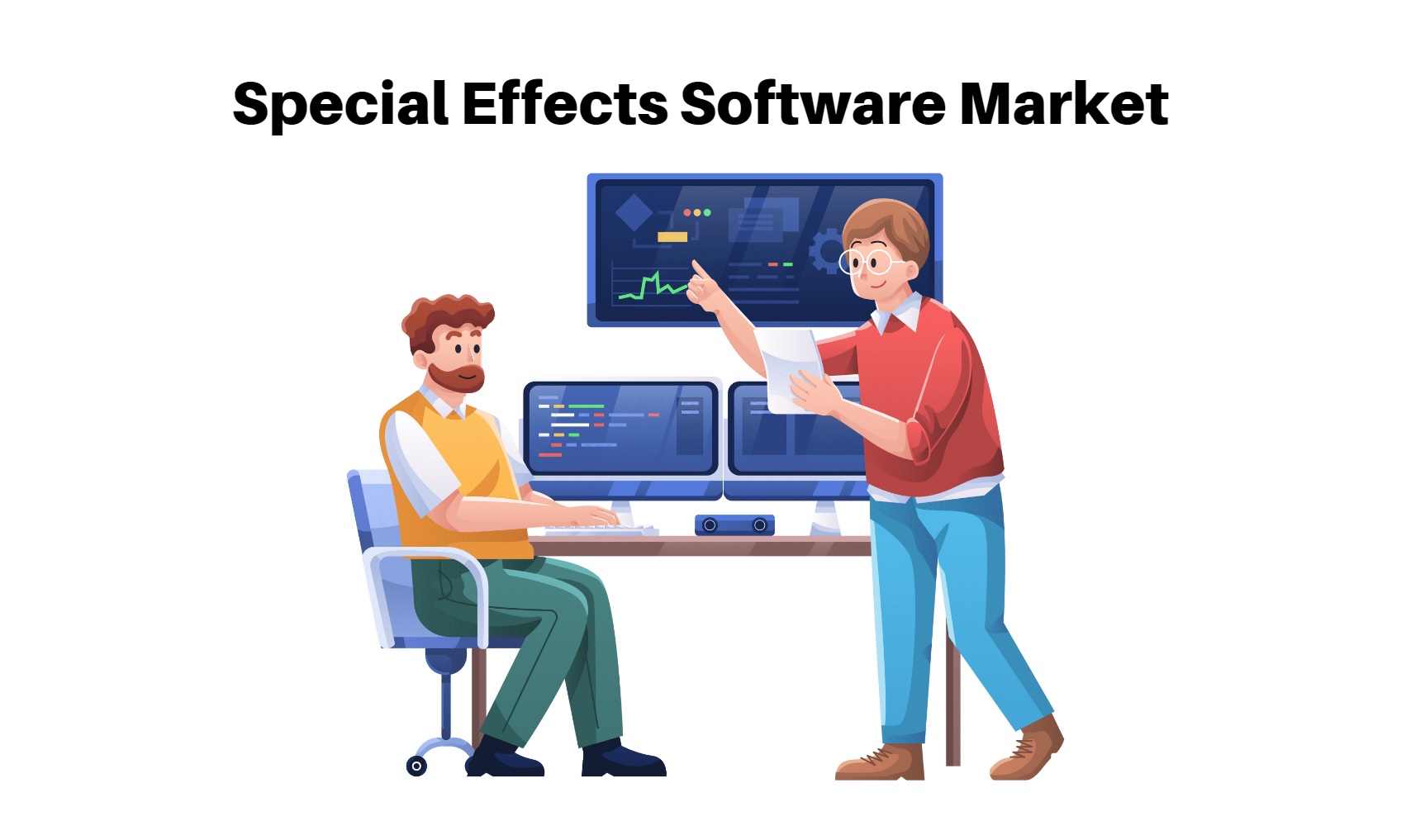 WHAT WE HAVE ON THIS PAGE
Market Overview
Published Via 11Press: Special Effects (SFX) software market: Special Effects (SFX) software is a type of computer program used for creating and manipulating visual effects in film, television, video games, and other media. There are various SFX software options available; each with its own specific features and capabilities.
The global special effects (SFX) software market size is projected to reach USD 4223.3 million by 2033, up from its current value of USD 859 million in 2022 and growing at an annual compound growth rate (CAGR) of 11.99% between 2023 and 2033.
Adobe After Effects is a popular SFX software used in the film and television industry to create visual effects, motion graphics, compositing for video productions. It includes tools for animating characters and objects, particle effects creation and adding 3D elements into compositions. Blackmagic Fusion also boasts an impressive set of tools for visual effects production as well as 3D models and textures work.
Key Takeaways
The global special effects (SFX) software market is projected to expand at a compound annual growth rate (CAGR) of 11.99% during the forecast period, driven mainly by increasing adoption of special effects in entertainment industry and surge in streaming media consumption.
By 2022, the special effects (SFX) software market had reached a valuation of US$ 859 million and is forecast to grow significantly to reach an impressive $4223.3 million by 2033.
By component, software is expected to take a larger share than professional service segment in the special effects (SFX) software market.
Movies are expected to dominate the application segment during the forecast period. Furthermore, movies will likely experience rapid growth throughout this time frame.
Request For Sample Report Here: https://marketresearch.biz/report/special-effects-sfx-software-market/request-sample/
Regional Snapshot
Special Effects (SFX) software is a global industry, with users and developers located around the globe. However, some regions stand out for their SFX software development and usage more than others.
North America: North America is home to some of the world's most sought-after special effects software, such as Adobe After Effects, Blackmagic Fusion and Nuke. Many top film and television studios are located here – these companies often make extensive use of SFX programs.
Europe: Europe is home to several prominent SFX software developers, such as The Foundry (maker of Nuke), Maxon (creator of Cinema 4D) and SideFX (developer of Houdini). Furthermore, numerous film and television studios use SFX software extensively.
Asia: Asia is rapidly becoming a hub for SFX software, as many film and television studios in countries like China, Japan and South Korea increasingly utilize it in their productions. Furthermore, many SFX software developers are based in Asia – such as ZBrush (maker of ZBrush) and Thinkbox Software (creator of Deadline and Krakatoa).
Latin America: Latin America has emerged as a significant market for SFX software, with numerous film and television studios in countries like Brazil and Mexico using it in their productions. However, the region still doesn't hold an especially significant position within the global SFX software industry.
Middle East and Africa: Although the Middle East and Africa are not major players in the global SFX software industry, some film and television studios use it. Furthermore, some SFX software developers based there such as AXYZ Design (maker of Anima) and e-on Software (developer of Vue and PlantFactory) operate.
Enquire Here & Query for report: https://marketresearch.biz/report/special-effects-sfx-software-market/#inquiry
Drivers
With the growth of film, television, and video game industries comes an increased demand for high-quality visual effects that can enhance viewers' experiences. SFX software gives studios the tools to craft realistic yet stunning visuals that bring stories to life. Technical advances in computer hardware and software have made it simpler and more cost-effective to create high-quality visual effects. SFX software has taken advantage of these advances, enabling studios to craft more intricate and realistic effects than ever before. The entertainment industry has become increasingly globalized, with studios and production companies operating throughout different regions around the world. SFX software enables these studios to collaborate with visual effects artists and technicians from distant locations, simplifying creation and collaboration on complex projects.
With the growing demand for high-quality visual effects, competition between studios and production companies has intensified. SFX software gives studios the means to stand out by producing more stunning and unique visuals that can capture viewers' attention. Audiences have grown increasingly demanding when it comes to visual effects, expecting high-quality and realistic effects in films, television shows, and video games. Special Effects (SFX) software helps studios meet these demands and create immersive, captivating experiences for viewers. The Special Effects (SFX) software industry is being driven by an increasing need for high-quality visual effects; technological advancements; globalization in the entertainment industry; fierce competition; and evolving audience expectations.
Restraints
Although there are numerous drivers for growth and development within the Special Effects (SFX) software industry, there are also obstacles that could hinder its progress. Prices for SFX software tend to be high, particularly for smaller studios and individual artists; this makes it difficult for some users to access cutting-edge technology or features and puts smaller firms at a disadvantage when competing against larger, better funded firms.
SFX software is highly technical and may be difficult to learn and use effectively, which may limit some artists and technicians from working with it. As SFX software continues to evolve with new features added regularly, keeping up with recent trends requires significant investment in training and education if users wish to stay abreast of developments.
SFX software may not be compatible with all hardware and software systems, which could limit its usefulness for some users. Furthermore, studios and production companies that work with multiple vendors or partners may face difficulties. The Special Effects (SFX) software market is relatively small compared to other software industries, such as video game or enterprise software. Due to this, investors and resources for SFX software developers may be limited, making it challenging for smaller companies to compete against larger, established players.
The Special Effects (SFX) software industry faces numerous obstacles, such as high costs, technical complexity, rapidly advancing technology, compatibility issues and a limited market. Despite these difficulties, the industry continues to grow and develop due to increasing demand for high-quality visual effects in film, television and other media.
Opportunities
Despite the challenges faced by Special Effects (SFX) software industry, there are also numerous opportunities that could propel its growth and development. Virtual and augmented reality technologies offer new SFX software developers exciting new tasks to explore. These technologies necessitate high-quality visual effects that can create immersive and captivating experiences for users.
SFX software is increasingly being utilized in advertising to produce eye-catching and captivating visual effects. This trend is expected to persist as brands seek ways to stand out in an increasingly crowded marketplace. Film and television remain the primary markets for SFX software, but there are opportunities to expand into other fields such as architecture, engineering, and product design. These tasks necessitate high-quality visualization tools which can create realistic models with fine details.
SFX software developers can collaborate with other software developers to create integrated solutions that extend their products' capabilities. For instance, SFX could be integrated with video editing programs or game engines for smoother workflows. There is an opportunity for SFX software developers to focus on creating more user-friendly, affordable software; this would increase SFX's user base and open up new possibilities for smaller studios and independent artists alike.
Challenges
Open source software is becoming more and more commonplace in the SFX industry, creating challenges for commercial SFX software developers. Open source options tend to be more cost-effective and customizable, providing users with greater freedom and control over their experience.
Unfortunately, SFX software often relies on copyrighted material like music or images which could pose legal issues for both developers and users. Furthermore, SFX software may be vulnerable to cyber attacks which put sensitive data at risk, leading users to worry about privacy implications when using such programs.
SFX software can be employed to create realistic depictions of violence or other sensitive content, raising ethical concerns for both developers and users. While technology advancements offer some opportunities, they also present potential obstacles.
Maintaining knowledge about the latest trends and technologies can be both time-consuming and expensive, necessitating significant investment in R&D. The Special Effects (SFX) software industry faces numerous obstacles, such as competition from open source software, intellectual property issues, security and privacy concerns, ethical considerations, and rapidly developing technology. By addressing these difficulties and finding solutions to them, the industry can continue to develop and meet the demands of a rapidly transforming market place.
Market Segmentation
By Component
Software
On-premise
Cloud/ SaaS-based
Professional Services
By Application
Movies
Television Shows
Advertisements
Gaming
Simulation
By Enterprise Size
Small & Medium Size Enterprises
Large Size Enterprises
Key Players
Adobe Flash Web Software Ecosystem
Adobe Illustrator Vector Graphics Editor
Portable Document Format (PDF)
Acrobat Reader
Adobe Creative Cloud
Adobe Creative Suite
Telestream, LLC
The Foundry Visionmongers Limited
Report Scope
| | |
| --- | --- |
| Report Attribute | Details |
| Market size value in 2022 | USD 859 Million |
| Revenue forecast by 2033 | USD 4223.3 Million |
| Growth Rate | CAGR Of 11.99% |
| Regions Covered | North America, Europe, Asia Pacific, Latin America, and Middle East & Africa, and Rest of the World |
| Historical Years | 2017-2022 |
| Base Year | 2022 |
| Estimated Year | 2023 |
| Short-Term Projection Year | 2028 |
| Long-Term Projected Year | 2033 |
Check Growing Demand => Purchase Market Report
Recent Developments
Real-time rendering technology is becoming an increasingly critical element in the Special Effects (SFX) industry, providing artists and technicians with a way to view their work immediately without waiting for lengthy render times. Real-time rendering technology is being integrated into many SFX software tools, such as game engines and 3D modeling programs. Artificial intelligence (AI) is being employed to automate repetitive tasks in the industry like rotoscoping, tracking, and object removal.
AI can also be employed to generate realistic simulations and animations. Cloud-based rendering technology is becoming more commonplace in the SFX industry, offering artists and technicians powerful rendering tools without needing expensive hardware investments. Furthermore, cloud-based rendering encourages collaboration and flexibility within production teams.
Virtual production technology is being utilized to create more realistic environments for film and television productions. This combines live-action footage with computer-generated imagery, allowing for easier integration of special effects (SFX) into projects. Open source software like Blender and Houdini has become increasingly popular within the SFX industry due to its greater versatility, customization options, and cost effectiveness compared to commercial alternatives.
Key Questions
1. What are the primary features and capabilities of SFX software?
SFX software usually comes with a comprehensive library of pre-recorded sound effects that users can utilize in their audio productions. These effects range from basic beeps and boops to complex sounds such as explosions or gunfire.
2. How is SFX software utilized in film, television and other industries?
Sound effects software is extensively employed by Hollywood to create and edit sound effects. This ranges from creating realistic ambient sounds such as rain or wind to crafting complex soundscapes for action scenes or explosions.
3. What are the latest trends and developments in SFX software?
SFX software is becoming more sophisticated when it comes to editing tools, with features like spectral editing and frequency manipulation becoming more widespread.
4. How is SFX software shaping the future of the industry?
SFX software makes it simpler and faster for sound designers to craft high-quality sound effects, especially in industries like film or television where strict deadlines and budgets can make achieving desired effects challenging.
5. How is SFX software different from other types of visual effects software?
The primary purpose of SFX software is to create and edit sound effects, while other visual effects programs create and edit visual effects.
6. What are the primary challenges facing SFX software industry?
The entertainment industry is experiencing dramatic shifts, necessitating sound designers to adjust to new workflows and technologies. As this transition occurs, new forms of media and delivery platforms are emerging for sound designers to work within.
7. How Can SFX Software Be Utilized in Virtual and Augmented Reality Applications?
SFX software enables sound designers to create spatial audio for virtual and augmented reality environments through binaural recording techniques and 3D sound processing. By employing these techniques, designers are able to achieve audio that resonates within these virtual and augmented reality settings.
8. What are some of the challenges associated with using SFX in these contexts?
One of the greatest challenges when using sound effects in virtual and augmented reality applications is creating a user experience that's both immersive and comfortable. Poorly designed or implemented audio can cause discomfort, nausea, or disorientation for users.
9. How Can SFX Software Be Integrated with Other Programs?
SFX software can be easily integrated with other types of applications, like game engines, digital audio workstations (DAWs) and video editing programs, creating a streamlined audio production pipeline.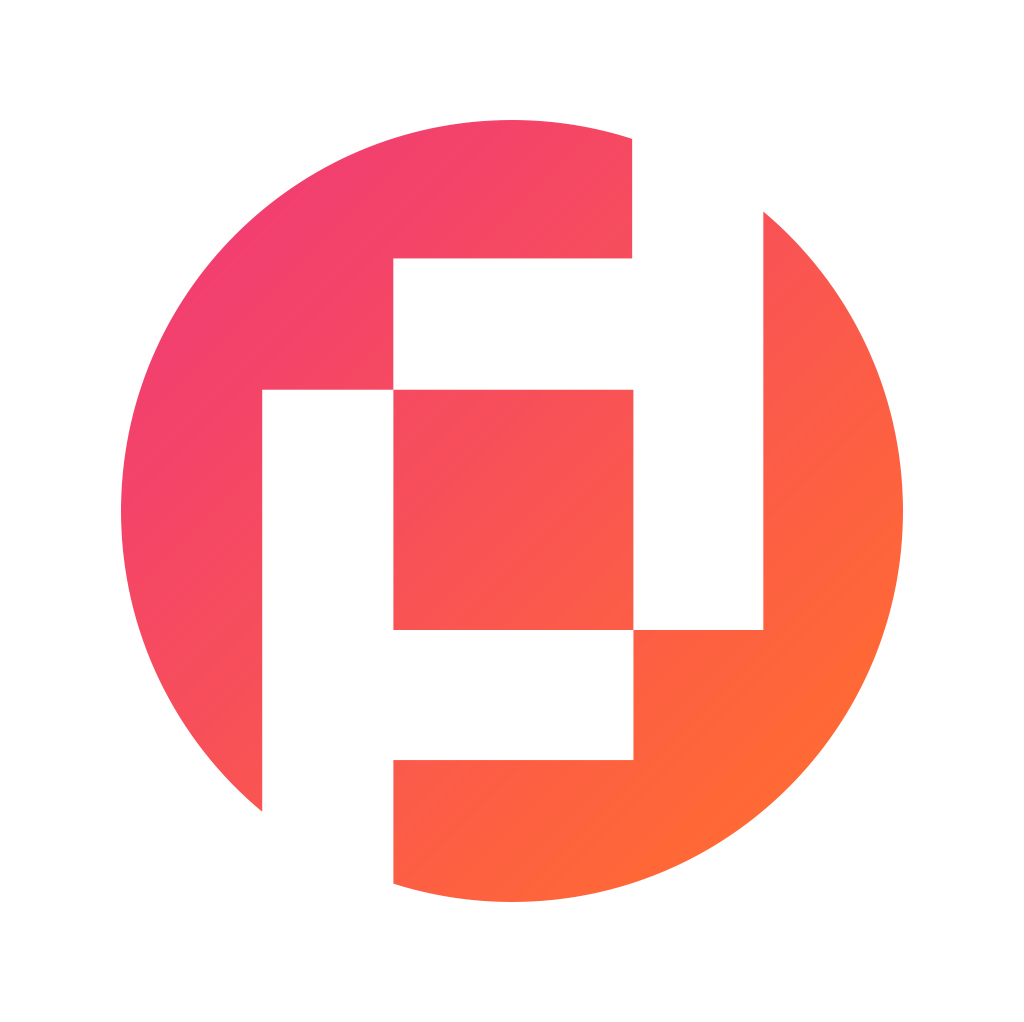 Prudour Private Limited
The team behind market.us, marketresearch.biz, market.biz and more. Our purpose is to keep our customers ahead of the game with regard to the markets. They may fluctuate up or down, but we will help you to stay ahead of the curve in these market fluctuations. Our consistent growth and ability to deliver in-depth analyses and market insight has engaged genuine market players. They have faith in us to offer the data and information they require to make balanced and decisive marketing decisions.
More Posts By Prudour Private Limited