The Healthcare Cybersecurity Market is projected to reach USD 93.6 Billion by 2032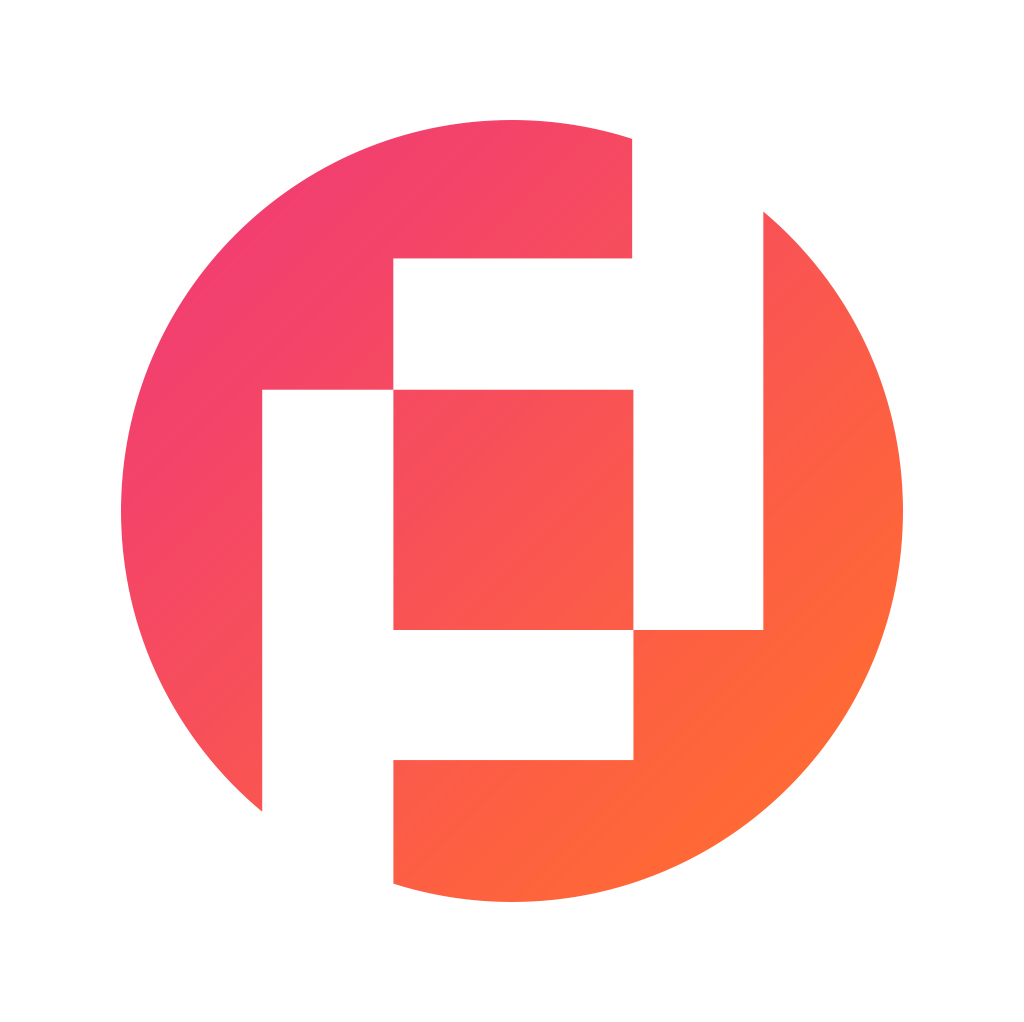 Prudour Private Limited
Updated · Jun 14, 2023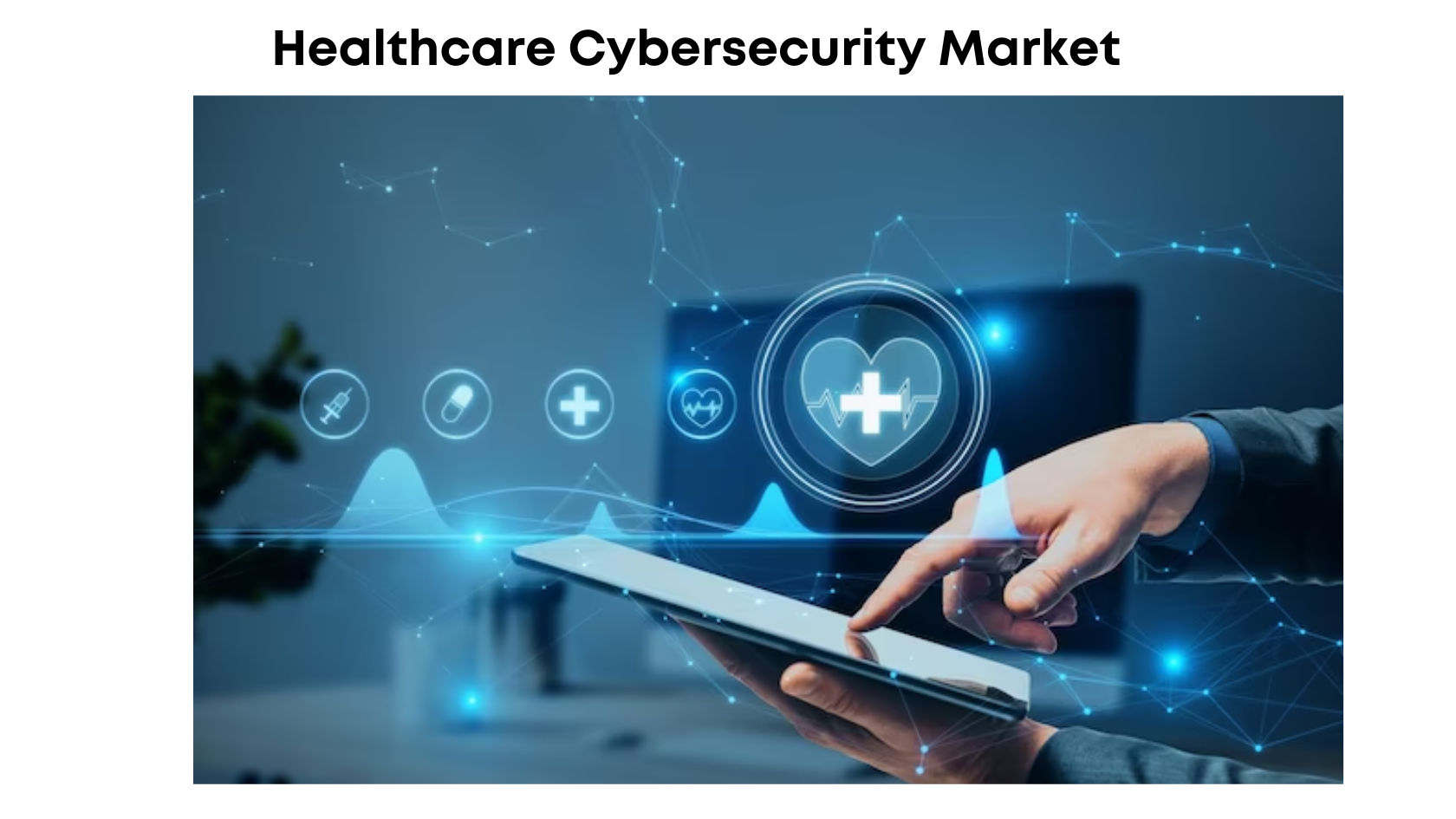 Market Overview
Published Via 11Press : Healthcare Cybersecurity Market has grown increasingly reliant upon digital systems and technologies for the storage, management, and transmission of sensitive patient information – making them vulnerable targets of cybercrime. Healthcare cybersecurity involves protecting these systems and data against unintended access by third parties as well as from data breaches, ransomware attacks, or any other security concerns that might exist within healthcare environments.
The Global Healthcare Cybersecurity Market is projected to reach USD 93.6 Billion by 2032, growing at an expected compound annual growth rate of 17.7% from 2023-2032.
Healthcare has recently seen an upsurge in cyber threats, from ransomware attacks and data breaches to ransomware infections and targeted attacks by cybercriminals who target healthcare organizations due to the high value of patient records that can be sold on black markets or used for identity theft purposes. Due to these recent cybersecurity challenges threatening healthcare, an increasing focus has been put on cybersecurity solutions within this sector.
Request For Sample Report Here: https://market.us/report/healthcare-cybersecurity-market/#requestSample
Key Takeaways
Rising Cyber Threats: Healthcare organizations are currently exposed to an ever-increasing variety of cybersecurity attacks, ranging from data breaches and ransomware attacks, leading to an ever-growing need for cybersecurity solutions.
Compliance With Government And Regulating Bodies: Governments and regulatory bodies have implemented stringent data protection and privacy regulations on healthcare organizations in recent years; compliance with such as HIPAA in the US drives an urgent need for strong cybersecurity measures in healthcare businesses.
Digital Health Technologies: As digital health technologies such as EHRs and telemedicine platforms become more widespread, cybercriminals' attacks have expanded. Healthcare organizations must place cybersecurity as a top priority to safeguard patient records while building trust among their patient base.
Growing Awareness and Investment: Healthcare organizations are becoming more aware of cyber attacks and are making greater efforts to invest in cybersecurity solutions as part of an enhanced cybersecurity infrastructure strategy.
Market Segmentation: The healthcare cybersecurity market can be divided up based on solutions (identity and access management, network security) as well as services (professional services and managed security services), end users (hospitals, clinics, insurance providers, etc) as well as regions (North America, Europe Asia Pacific, etc).
Regional Analysis
North America: With so many healthcare organizations and advanced digital infrastructure present here, North America represents a key market for healthcare cybersecurity solutions.
Europe: Healthcare cybersecurity in Europe has long been recognized for its strong data protection laws such as General Data Protection Regulation (GDPR).
Asia Pacific: This region boasts an explosively growing healthcare sector and is seeing rapid adoption of digital health technologies. China, Japan, and India have witnessed an upsurge in cybersecurity threats and are taking measures to bolster their healthcare cybersecurity infrastructures.
Latin America:
Latin America is rapidly emerging as an attractive market for healthcare cybersecurity solutions due to the digital transformation taking place within the healthcare systems of countries like Brazil and Mexico.
Middle East and Africa Region:
The Middle East and Africa regions are witnessing remarkable changes to healthcare infrastructure, with increasing emphasis placed on digital health technologies like telemedicine.
Countries including the United Arab Emirates, Saudi Arabia, and South Africa have made investments in cybersecurity to secure patient data while adhering to regulatory compliance measures.
Drivers
Rising Cyber Threats in Healthcare: Over time, healthcare has experienced an exponential rise in cyber threats such as data breaches, ransomware attacks, and insider threats from hackers who target healthcare organizations because their medical information can be sold on black markets or used for identity theft purposes – leading them to adopt cybersecurity solutions as soon as possible. This increase has driven significant interest and innovation within this space for years now.
Compliance With Regulation: Governments and regulatory bodies worldwide have implemented stringent data protection and privacy regulations for healthcare organizations, making compliance vital in order to avoid penalties and maintain patient trust.
Increased Digitization in Healthcare: Healthcare industry players have increasingly adopted digital technologies like electronic health records (EHRs), telemedicine platforms, connected medical devices, and mobile health apps in an attempt to increase efficiency and patient care while increasing cyberattack surface.
Value of Medical Data: Medical data can be an extremely lucrative target for cybercriminals. Providing personal health records, financial transactions data, insurance details and any other sensitive details that could be exploited maliciously makes medical information so highly sought-after by hackers that cybercriminals increasingly target healthcare organizations in an effort to exploit patient records for malicious gain, making effective cybersecurity measures essential in safeguarding patient privacy and avoiding data breaches.
Make an Inquiry Before Picking Up This Report @ https://market.us/report/healthcare-cybersecurity-market/#inquiry
Restraints
Budget Restraints: Healthcare organizations often experience budget constraints in resource-limited settings or smaller facilities, making allocating adequate cybersecurity measures difficult when spending must balance other priorities such as patient care, infrastructure upgrades, and technology investments.
Lack of Cybersecurity Expertise: Healthcare organizations may encounter difficulty recruiting and retaining cybersecurity specialists with relevant healthcare knowledge and experience. Healthcare cybersecurity requires an in-depth understanding of healthcare operations, regulations, and technologies – with skilled cybersecurity personnel being hard to come by, it may impede effective cybersecurity strategies as well as prevent timely threat detection and response efforts.
Legacy Systems and Infrastructure: Healthcare organizations often rely on legacy systems such as outdated software, medical devices, and network infrastructure which may contain vulnerabilities that must be upgraded in order to comply with modern cybersecurity standards – this process may prove expensive and complex when managing large healthcare organizations with numerous systems and extensive networks; upgrading such legacy systems often poses significant obstacles when trying to implement effective cybersecurity measures.
Interoperability Challenges: Interoperability is essential in healthcare to facilitate communication and care coordination, yet its presence introduces security risks since data may cross systems or networks. Ensuring safe data exchange while upholding interoperability may prove daunting when healthcare organizations utilize multiple technologies and platforms at once.
Opportunities
Adopting Cloud-Based Security Solutions: As healthcare organizations adopt cloud services and infrastructure, opportunities arise for cloud-based cybersecurity solutions that offer scalability, flexibility, and central management allowing healthcare organizations to efficiently secure data while cutting infrastructure costs.
Integration of Artificial Intelligence and Machine Learning: Artificial intelligence (AI) and machine learning (ML) technologies hold immense promise for improving healthcare cybersecurity. AI/ML solutions can automate threat detection while simultaneously analyzing massive volumes of data to detect anomalies or patterns; providing proactive intelligence about potential threats.
Internet of Medical Things (IoMT) Security: With the rapid expansion of connected medical devices and IoMT have come new security threats that must be mitigated to ensure patient safety and data integrity. Securing medical devices ranging from implantable devices, wearables, and remote monitoring systems presents cybersecurity vendors an opportunity to develop tailored solutions that protect these medical devices against cyber threats that pose patient harm or data integrity risks.
Security for Telemedicine and Remote Patient Monitoring: Telemedicine and remote patient monitoring has quickly gained prominence during the COVID-19 pandemic, necessitating robust cybersecurity protection of patient data during remote consultations and transmission.
Challenges
Sophisticated and Evolving Threat Landscape: Cyber threats targeting healthcare sectors continue to become more sophisticated and sophisticated as hackers continually devise new attack techniques and exploit vulnerabilities within systems and networks; hackers employ ransomware attacks; they exploit vulnerabilities; they phish for credentials and use other techniques like ransomware as part of ransomware campaigns; ransomware may even pose insider threats!
Budget Constraints: Healthcare organizations often operate under tight budget constraints, limiting their ability to invest in comprehensive cybersecurity measures. Allocating sufficient resources can be particularly difficult for smaller healthcare providers or organizations with limited financial means as balancing competing priorities such as patient care, technology upgrades, and infrastructure investments can make allocating adequate funds difficult for cybersecurity.
Legacy Systems and Infrastructure: Healthcare organizations rely heavily on legacy systems such as software, medical devices, and network infrastructure that lack built-in security features or contain inherent vulnerabilities that cyber attackers could exploit to exploit healthcare networks' cybersecurity postures. Upgrading or replacing such legacy systems may prove costly, complex, and time-consuming.
Lack of Awareness and Education in Healthcare Organizations: Many healthcare professionals and staff lack proper awareness or education on cybersecurity best practices, leaving healthcare organizations more susceptible to social engineering attacks, inadvertent data breaches, and other cybersecurity incidents.
Recent Development
Ransomware Attacks Have Increased: Ransomware attacks against healthcare organizations have seen an unprecedented spike. Cybercriminals use ransomware attacks to encrypt sensitive data and demand payment as ransom for its release; due to high-profile ransomware incidents within healthcare, healthcare industry stakeholders have become aware and increased investments have been made in cybersecurity measures designed to combat them.
Impact of COVID-19 Pandemic: This pandemic has had an enormous effect on healthcare organizations and the cybersecurity landscape. Telemedicine, remote work arrangements, and digital health technologies have increased cyber threats significantly; healthcare organizations must rapidly adjust to secure remote access while protecting patient data during telehealth consultations and address new vulnerabilities introduced by this pandemic.
Updates and Compliance Requirements: Regulatory bodies continue to update data protection and privacy regulations affecting healthcare organizations, with HHS (In the US), recently issuing the Interim Final Rule which strengthens HIPAA enforcement as well as penalties for noncompliance; keeping up-to-date on regulatory updates is vital in order for healthcare organizations to avoid penalties for non-compliance and maintain compliance.
Integration of Artificial Intelligence and Machine Learning: Artificial intelligence (AI) and machine learning (ML) technologies have quickly gained ground within healthcare cybersecurity solutions, offering proactive threat detection, rapid incident response capabilities, and enhanced security automation across healthcare organizations.
Report Scope
| | |
| --- | --- |
| Report Attribute | Details |
| The market size value in 2022 | USD 19.1Bn |
| Revenue Forecast by 2032 | USD 93.6 Bn |
| Global Market Growth Rate  | CAGR Of 17.7% |
| Regions Covered | North America, Europe, Asia Pacific, Latin America, and Middle East & Africa, and Rest of the World |
| Historical Years | 2017-2022 |
| Base Year | 2022 |
| Estimated Year | 2023 |
| Short-Term Projection Year | 2028 |
| Long-Term Projected Year | 2032 |
Key Market Segments
Based on Threat
Ransomware
Malware & Spyware
Distributed Denial-of-Service (DDoS)
Advanced Persistent Threat (APT)
Phishing & Spear Phishing
Based on Deployment Mode
Based on Component
Solutions
Identity and Access Management
Intrusion Detection System (IDS)/ Intrusion Prevention System (IPS)
Antivirus and Antimalware
Risk and Compliance Management
Distributed Denial of Service (DDoS) Mitigation
Security Information and Event Management (SIEM)
Firewall
Unified Threat Management
Services
Managed Security Services
Deployment & Integration
Support & Maintenance
Based on Security
Network Security
Endpoint Security
Cloud Security
Application Security
Based on End-User
Hospital
Pharmaceutical and Biotechnology Industries
Healthcare payers
Other End-Users
Market Key Players
IBM
Symantec
Macafee
Kaspersky
Northrop Grumman
Fortinet Inc
Cisco
Trend Micro
Imperva Inc
Lockheed Martin
Medigate Ltd
Fire eye
Intel
LLC
Atos SE
Palo Alto Networks, Inc.
Booz Allen Hamilton, Inc.
Other Key Players
Frequently Asked Questions
Q: What is Healthcare Cybersecurity?
A: Healthcare cybersecurity refers to measures and practices taken by organizations in healthcare to safeguard patient data, systems, and networks against unauthorized access or cyber threats as well as data breaches.
Q: Why Is Healthcare Cybersecurity Essential?
A: Healthcare cybersecurity is critical because healthcare organizations store vast quantities of personal patient data which cyber criminals would love to steal, protecting which is crucial in upholding patient privacy, guaranteeing continuity of care, adhering to regulations, and building the reputation and trustworthiness of healthcare organizations.
Q: What are the primary drivers of the healthcare cybersecurity market?
A: Key drivers in this space include increasing cyber threats targeting healthcare institutions, regulatory compliance requirements, digitization of care delivery methods, and value of medical data being collected digitally as well as increasing awareness and investments into cybersecurity technologies and innovations within this domain.
Q: What are the challenges associated with the healthcare cybersecurity market?
A: Some challenges in this market include sophisticated and evolving cyber threats, budget constraints for healthcare organizations, reliance on legacy systems and infrastructure, lack of cybersecurity expertise/awareness/compliance awareness as well as complex regulatory environments as well as interoperability/integration challenges, and the necessity of standardization/collaboration within healthcare.
Contact:
Global Business Development Team – Market.us
Market.us (Powered by Prudour Pvt. Ltd.)
Send Email: [email protected]
Address: 420 Lexington Avenue, Suite 300 New York City, NY 10170, United States
Tel: +1 718 618 4351
Website: https://market.us/
Content has been published via 11press. for more details please contact at [email protected]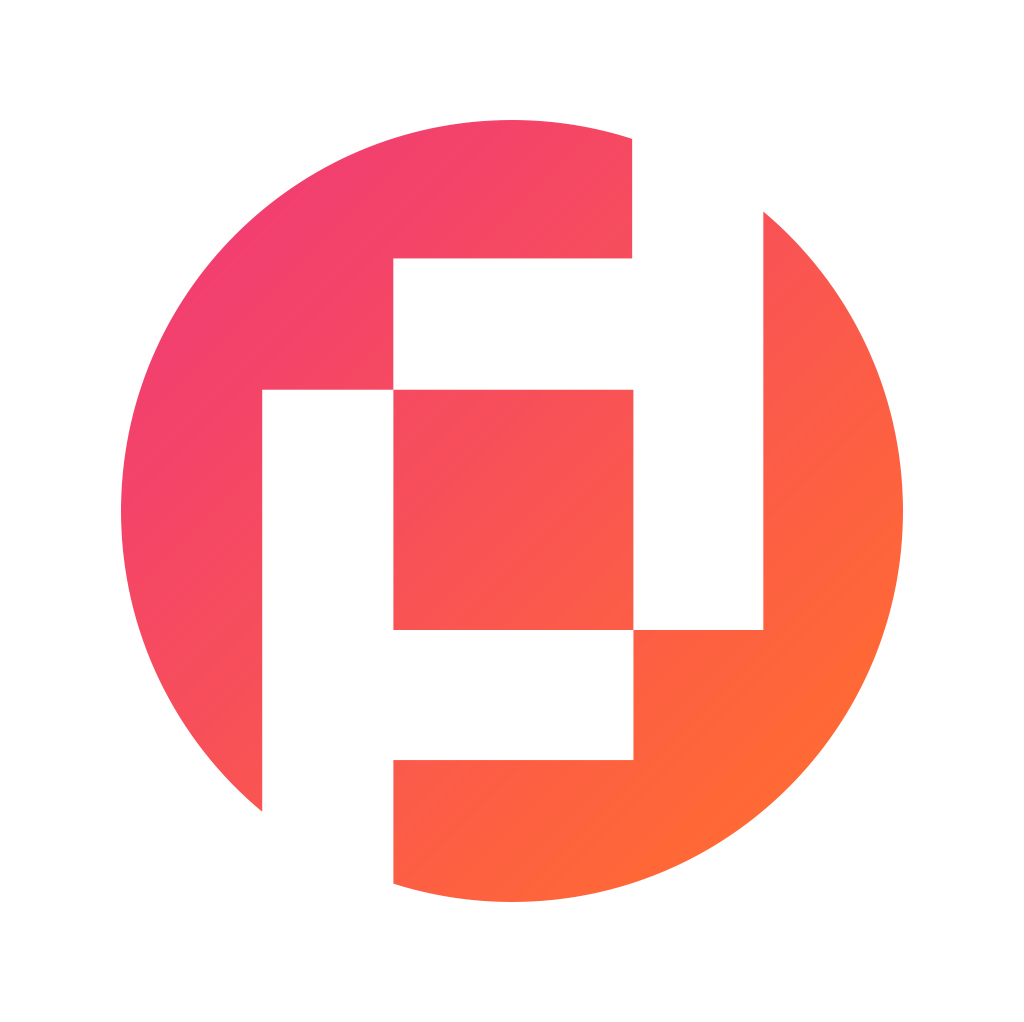 Prudour Private Limited
The team behind market.us, marketresearch.biz, market.biz and more. Our purpose is to keep our customers ahead of the game with regard to the markets. They may fluctuate up or down, but we will help you to stay ahead of the curve in these market fluctuations. Our consistent growth and ability to deliver in-depth analyses and market insight has engaged genuine market players. They have faith in us to offer the data and information they require to make balanced and decisive marketing decisions.
More Posts By Prudour Private Limited