Veterinary Vaccines Market Predicted To Reach USD 22.1 Bn In Revenues By 2032 With a 7.2% CAGR.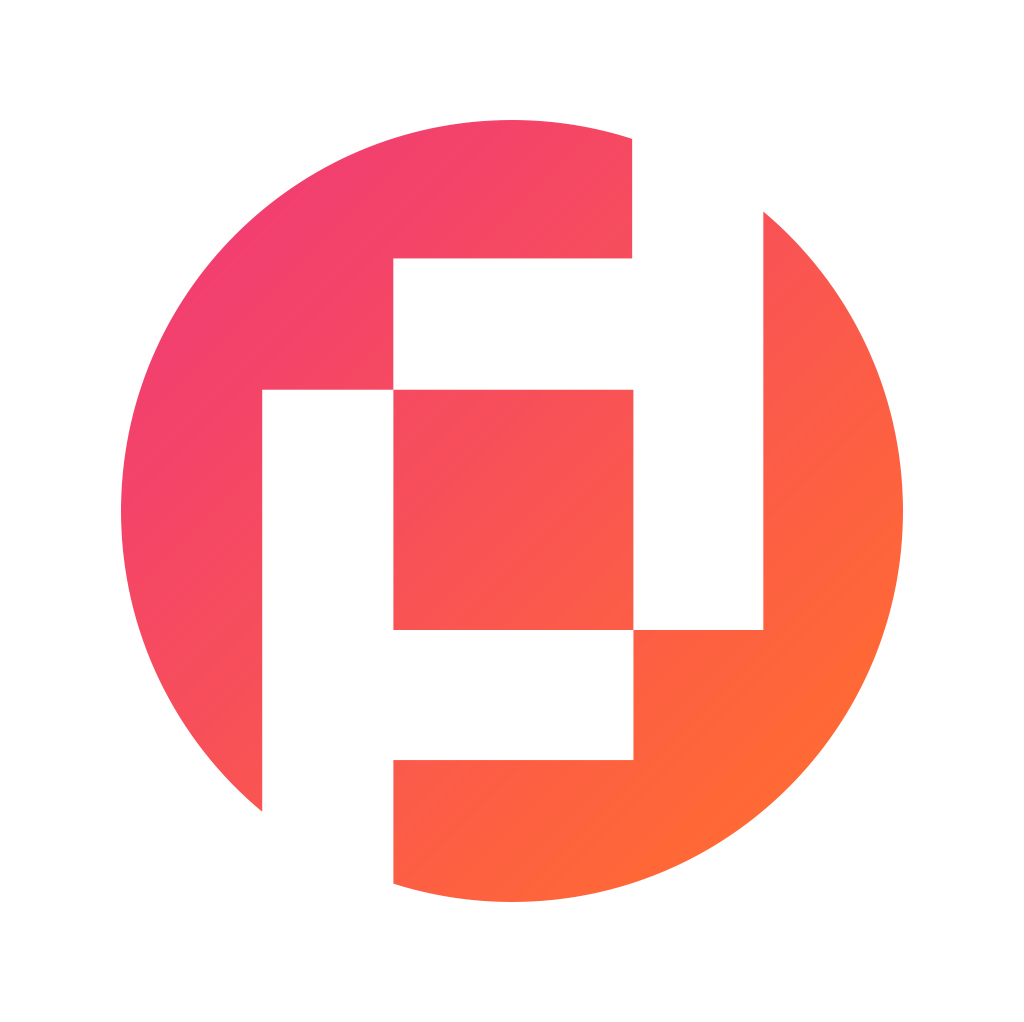 Prudour Private Limited
Updated · Jul 06, 2023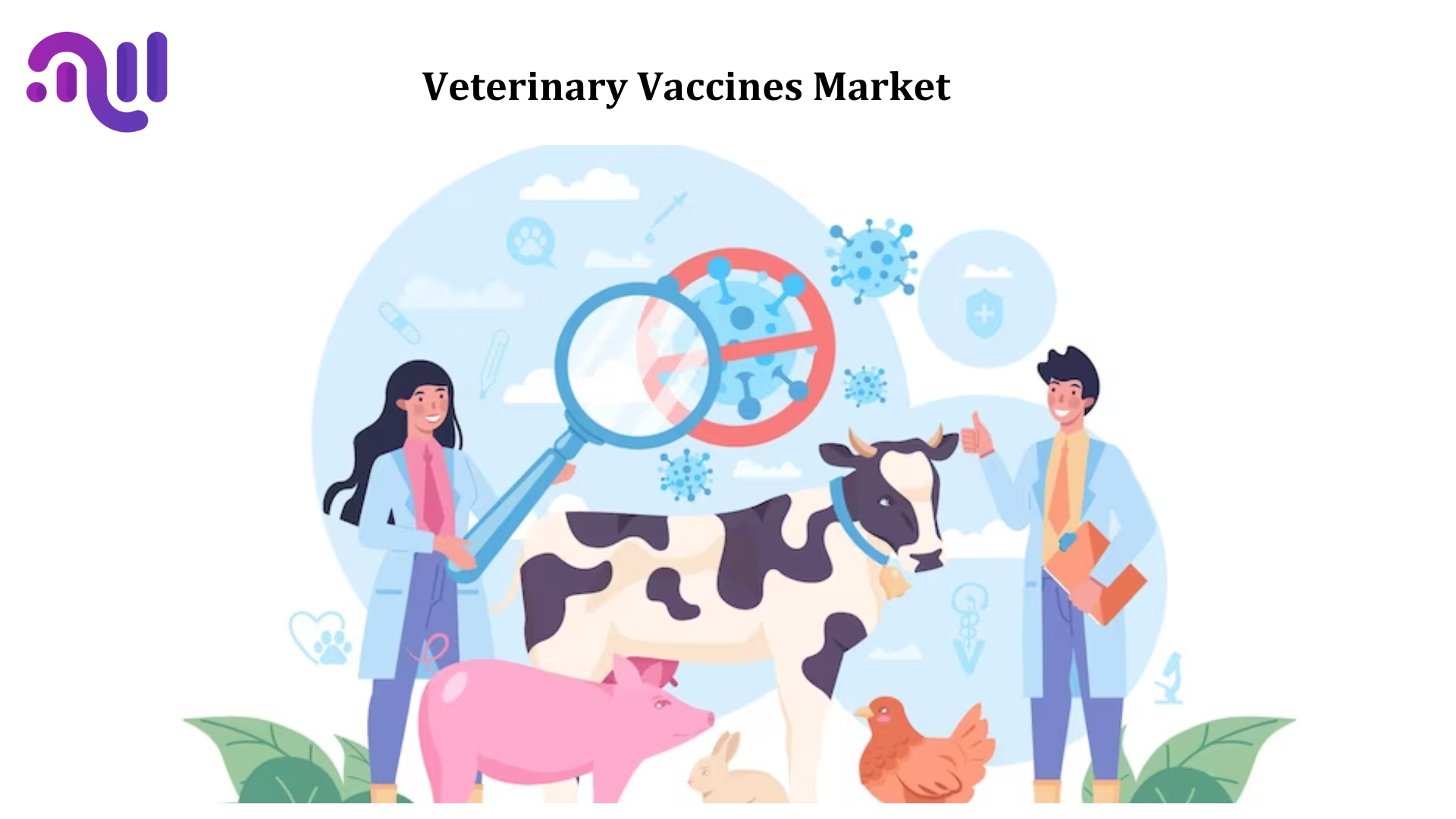 Market Size
Published Via 11Press : The Veterinary Vaccines Market refers to the industry involved in the development, production, and distribution of vaccines specifically designed for animals. Veterinary vaccines are essential for the prevention and control of various infectious diseases that affect animals, including livestock, companion animals, and wildlife.
The Veterinary Vaccines Market Size Was To Reach USD 11.2 Billion In 2022 And is Projected To Reach a Revised Size Of USD 22.1 Billion By 2032, Growing At A CAGR of 7.2%
These vaccines play a crucial role in promoting animal health and welfare, as well as in safeguarding public health by preventing the transmission of zoonotic diseases (diseases that can be transmitted between animals and humans). They help reduce the prevalence of infectious diseases, minimize the economic losses associated with animal diseases, and contribute to the overall well-being of animal populations.
Request For Sample Report Here:  https://market.us/report/veterinary-vaccine-market/request-sample
The veterinary vaccines market encompasses a wide range of vaccine types, including live attenuated vaccines, inactivated vaccines, subunit vaccines, DNA vaccines, and recombinant vaccines. These vaccines are developed for specific animal species, such as cattle, poultry, swine, horses, dogs, cats, and fish, among others.
Key Takeaway
Importance of Veterinary Vaccines: Veterinary vaccines play an integral part in protecting animal health, limiting economic losses, and avoiding the transmission of infectious diseases between species. By improving animal well-being while simultaneously decreasing economic losses they play an essential role in maintaining human wellbeing and stopping transmissions between populations.
Vaccine Types: There are various kinds of veterinary vaccines on the market today. They range from live attenuated vaccines, inactivated ones, subunit vaccines, and DNA and recombinant vaccines designed specifically to target specific animal species or diseases.
Market Growth Drivers: The growth drivers for veterinary vaccines include factors like increasing incidences of animal disease, rising awareness about vaccination benefits, rising animal protein demand, and food safety concerns; government initiatives in animal healthcare also play a part in driving this market growth.
Market Players: Pharmaceutical companies, biotechnology firms, and animal health companies are some of the key participants in the veterinary vaccines market. These organizations invest heavily in R&D efforts in order to produce new vaccines and establish manufacturing facilities.
Country Wise Insights
| | |
| --- | --- |
| Country | 2022 – Revenue Share (%)  |
| The United States | 35 |
| Germany | 15 |
| Australia | 10 |
| Japan | 10 |
| North America | 50 |
| Europe | 35 |
| United Kingdom | 5 |
Major Drivers
Increased Incidence of Animal Diseases: Rising animal disease prevalence is one of the main drivers behind the growth of the veterinary vaccines market. Outbreaks such as Avian Influenza, Foot-and-mouth Disease, and Rabies show just how essential vaccination solutions can be in protecting against and managing these deadly ailments.
Awareness about Vaccination Benefits: As more animal owners, veterinarians, and governments become educated on the advantages of vaccination for disease prevention and animal wellness promotion, vaccination becomes an ever more attractive solution in helping reduce mortality, morbidity, and costs associated with treating animal illnesses.
Demand for Animal Protein: Global demand for meat, milk, and eggs has driven an unprecedented need for effective disease prevention programs to maintain livestock health and productivity, providing safe and sustainable sources for animal-derived products. Vaccination plays a pivotal role in protecting their well-being as part of providing sustainable supplies of animal-based goods.
Food Safety and Public Health Concerns: Zoonotic diseases posed a substantial public health threat; vaccination of animals helps mitigate this threat to ensure public health is preserved as well as food safety. Diseases transmitted between animals and people such as brucellosis and salmonellosis pose particular concern and vaccination is the best defense.
Market Segmentation
By Product
Attenuated Live Vaccines
Inactivated
Toxoid Vaccines
Recombinant Vaccines
Subunit Vaccines
Conjugate Vaccines
DNA Vaccines
By Animal
Porcine Vaccine
Poultry Vaccine
Livestock Vaccine
Bovine Vaccines
Small Ruminant Vaccine
Companion Animal Vaccine
Canine Vaccine
Feline Vaccine
Aquaculture Vaccines
Other Animal Vaccine
By Route of Administration
By Disease Indication
Porcine Reproductive and Respiratory Syndrome
Avian Influenza
Rabies
Coccidiosis
Swine Pneumonia
Brucellosis
Canine Parvovirus
Anaplasmosis
Distemper Disease
Foot and Mouth Disease
By Distribution Channel
Veterinary Hospitals
Veterinary Clinics
Pharmacies
Drug Stores
Others
Key Players
Elanco Animal Health Incorporated
Boehringer Ingelheim International GmbH
HIPRA
Merck& Co, Inc.
Virbac
Vetoqional S. A
ADM Animal Nutrition
Evonik Industries AG
Zoetis Inc.
MSD Animal Health
Hester Biosciences Limited
Ceva Logistics
Neogen Corporation Limited
Biogenesis Bago S A
Kindered Biosciences, Inc.
Bayer AG
Indian Immunologicals Ltd
Eli Lilly and Company
Phibro Animal Health Corporation
Other Key Players
Restraints
Regulatory Challenges: Navigating the approval and commercialization processes for veterinary vaccines can be complex and time-consuming, due to stringent government requirements or international organizations imposing stringent requirements which pose considerable delays or higher costs than anticipated for vaccine developers and manufacturers.
High Research and Development Costs: Producing and developing veterinary vaccines requires considerable R&D investments. Costs associated with clinical trials, efficacy studies, and regulatory approval processes may add up quickly; as a result, they can restrict new players from entering the market or impact affordability.
Cold Chain Requirements: Many veterinary vaccines need specific storage temperatures in order to remain potency and effective throughout their supply chains, creating logistical obstacles in remote regions or regions with limited infrastructure, thus hindering availability and distribution.
Limits in Available Vaccines for Certain Diseases: Though several vaccines exist for various animal illnesses, there remain gaps in availability when it comes to certain rare or emerging illnesses. Unfortunately, developing vaccines against less frequent conditions isn't always commercially viable for vaccine manufacturers and this leaves owners limited options when it comes to disease prevention and management.
Make an Inquiry Before Picking Up This Report @ https://market.us/report/veterinary-vaccine-market/#inquiry
Opportunities
Emerging Markets Present Opportunity for Growth in Vet Vaccine Market: Emerging markets, especially developing ones, offer immense growth potential in the veterinary vaccine market. Rising income levels, improved healthcare infrastructure, and increasing awareness about animal welfare create an optimal setting for adopting vaccines in these regions.
Expansion of Companion Animal Vaccines: With pet ownership rates on the rise and greater focus being given to companion animal health issues, opportunities exist for expanding vaccination strategies for dogs, cats, and other companion animals. New and improved vaccines targeting specific illnesses present may drive market expansion.
Advancements in Technology: Technological advances such as next-generation sequencing, molecular biology techniques, and bioinformatics have opened doors for the creation of vaccines with improved efficacy and safety profiles, along with more convenient vaccination methods like oral or intranasal vaccination systems.
Focus on Preventive Healthcare: As animal management practices move more toward preventive healthcare practices, opportunities arise for the veterinary vaccines market. A shift to disease prevention rather than cure could drive demand for vaccines as an efficient means of maintaining animal health at an economical price point
Challenges
Regulatory Hurdles: The market for veterinary vaccines is subject to stringent regulations and approval processes that can prove time-consuming and costly for vaccine developers and manufacturers. Achieving regulatory approval can present difficult challenges that must be met before developing and manufacturing vaccines can begin production.
Research and Development Costs Can Be Substantial: Research and development (R&D) costs associated with veterinary vaccine development can be substantial, due to conducting preclinical and clinical trials, meeting regulatory requirements, and meeting safety/efficacy/safety metrics that make entry difficult for smaller companies entering the market.
Concerns About Vaccine Safety: Ensuring the safety of veterinary vaccines is of utmost importance; adverse reactions or vaccine-related complications can erode trust between animal owners and veterinarians alike, so vaccine manufacturers have an ongoing challenge of managing and addressing vaccine safety concerns effectively.
Cold Chain Management: Many veterinary vaccines require tight temperature regulation throughout their supply chains in order to remain effective and potency. But maintaining an efficient cold chain infrastructure in remote regions or those lacking infrastructure is often challenging and could potentially result in vaccine wastage or decreased efficacy.
Advantages and Benefits
Prevention and Control: Veterinary vaccines play an integral part in protecting animal health by helping reduce infectious disease outbreaks, leading to improved animal welfare, reduced mortality rates, and less economic costs associated with outbreaks. By immunizing animals regularly against infectious disease outbreaks through vaccination programs, diseases can spread far less widely resulting in improved animal wellness, lower mortality, and diminished economic losses associated with outbreaks.
Public Health Protection: Animal diseases that spread from animal to human populations, known as zoonotic diseases, pose a danger to public health and must be kept under control to promote overall public well-being and safety. By vaccinating animals against these infectious agents, public health is more protected against infections of this nature, helping ensure better overall public health protection and overall wellness and safety for everyone involved.
Animal Welfare Enhancement: Vaccinations play an essential part in improving animal welfare by helping prevent infectious diseases that could potentially debilitate them and thus enhancing the quality of life and well-being. By receiving regular vaccine shots, more animals remain protected against infectious illnesses which reduce suffering for all involved and provide greater quality of life and well-being overall.
Report Scope
| | |
| --- | --- |
| Report Attribute | Details |
| The market size value in 2023 | USD 11.2 Bn |
| Revenue Forecast by 2032 | USD  22.1 Bn |
| Global Market Growth Rate (2023 to 2032) | CAGR Of 7.2 % |
| Regions Covered | North America, Europe, Asia Pacific, Latin America, and Middle East & Africa, and Rest of the World |
| Historical Years | 2017-2022 |
| Base Year | 2022 |
| Estimated Year | 2023 |
| Short-Term Projection Year | 2028 |
| Long-Term Projected Year | 2032 |
FAQs
Q1: What is the veterinary vaccines market?
A1: The veterinary vaccines market focuses on the development, production, and distribution of vaccines for animals to prevent and control infectious diseases.
Q2: How big is the Veterinary Vaccines Market?
A2: The global Veterinary Vaccines Market size was estimated at USD 11.2 billion in 2022 and is expected to reach USD 22.1 billion in 2032.
Q3: What is the Veterinary Vaccines Market growth?
A3: The global Veterinary Vaccines Market is expected to grow at a compound annual growth rate of 7.2%.
Q4:Who are the key companies/players in the Veterinary Vaccines Market?
A4:Some of the key players in the Veterinary Vaccines Markets are Elanco Animal Health Incorporated, Boehringer Ingelheim International GmbH, HIPRA, Merck& Co, Inc., Virbac, Vetoqional S. A, ADM Animal Nutrition, Evonik Industries AG, Zoetis Inc., MSD Animal Health, Hester Biosciences Limited, Ceva Logistics
Q5: Why are veterinary vaccines important?
A5: Veterinary vaccines are crucial for safeguarding animal health, reducing economic losses, preventing the spread of diseases to humans, and ensuring food safety.
Q6: What are the types of veterinary vaccines?
A6: Veterinary vaccines come in various forms, including live attenuated vaccines, inactivated vaccines, subunit vaccines, DNA vaccines, and recombinant vaccines.
Contact
Global Business Development Team – Market.us
Market.us (Powered by Prudour Pvt. Ltd.)
Send Email: [email protected]
Address: 420 Lexington Avenue, Suite 300 New York City, NY 10170, United States
Tel: +1 718 618 4351
Website: https://market.us/
Content has been published via 11press. for more details please contact at [email protected]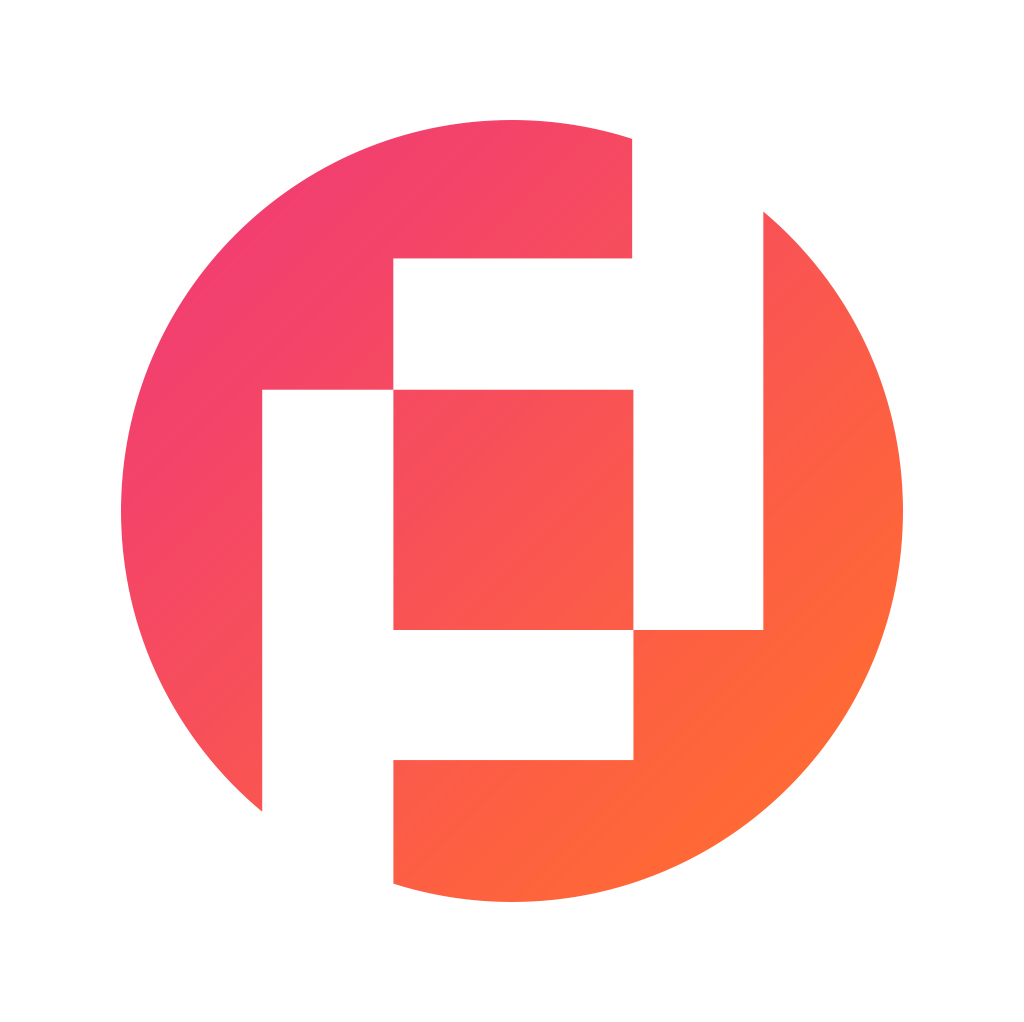 Prudour Private Limited
The team behind market.us, marketresearch.biz, market.biz and more. Our purpose is to keep our customers ahead of the game with regard to the markets. They may fluctuate up or down, but we will help you to stay ahead of the curve in these market fluctuations. Our consistent growth and ability to deliver in-depth analyses and market insight has engaged genuine market players. They have faith in us to offer the data and information they require to make balanced and decisive marketing decisions.
More Posts By Prudour Private Limited